Happy Cinco de Mayo, friends!!
This is always a favorite day for our family to celebrate Mexican culture, and who doesn't enjoy a day filled with tacos, enchiladas, rice, beans, chips and salsa. And, I'm sure that you already knew the real importance of this day~ it is actually observed to commemorate the Mexican's Army victory over the French Empire at the Battle of Puebla, on May 5, 1862. I'm happy to be alive and celebrating all of it!!
.
Well, we decided to have a backyard fiesta since we can not celebrate at our favorite Mexican restaurant like we normally do. So, I snagged a few decorations at the store for less than $30. And, I bought all of the necessary food items to make my famous enchiladas, black beans, Mexican rice, and a new favorite~ Mexican street corn. And, I was so excited to be able to use my new Cuisinart cookware and bakeware set from Kohl's. And, y'all, if you shopping around for a new set of pots or pans, these sets are it, and they are  currently on sale.
.
.
---
shop the post
---
.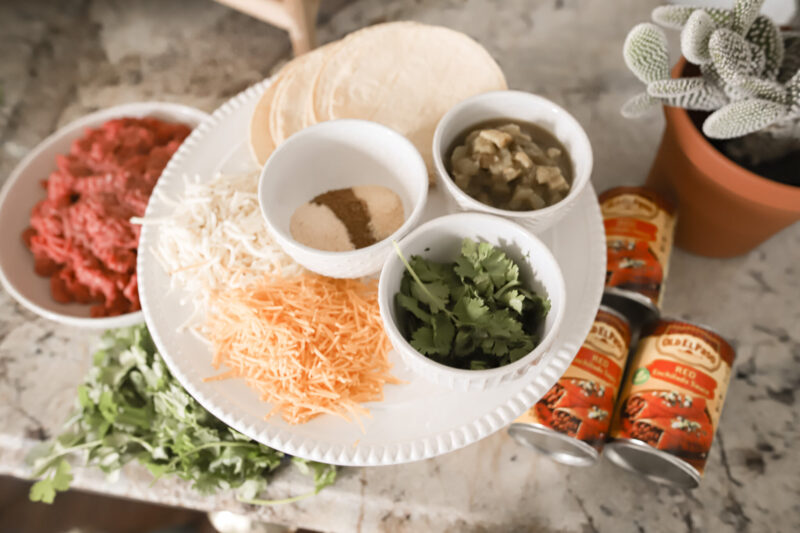 .
Enchiladas~
You will need:
2 pounds of ground beef
2 small cans of green chilis
8 oz Velveeta cheese (cubed)
3 tablespoons cumin
2 tablespoons of onion powder
2 tablespoons of garlic powder
salt + pepper to taste
fresh cilantro
10-20 corn or flour tortillas
2 cups of sharp cheddar cheese
2 cups of pepper jack cheese
3 cans of Old El Paso enchilada red sauce
Cook:
Ground the meat in a skillet with the seasoning, handful of chopped cilantro, and green chilis. Once thoroughly cooked, add the cubed Velveeta cheese and cook until it is melted. Scoop two tablespoons of the meat mixture into the tortilla and roll. Continue this last step until all of the meat mixture is gone. Pour the red sauce on top of the rolled tortillas and add the 4 cups of shredded cheese. Optional: add more cilantro. Bake at 350 degrees for 30-40 minutes.
.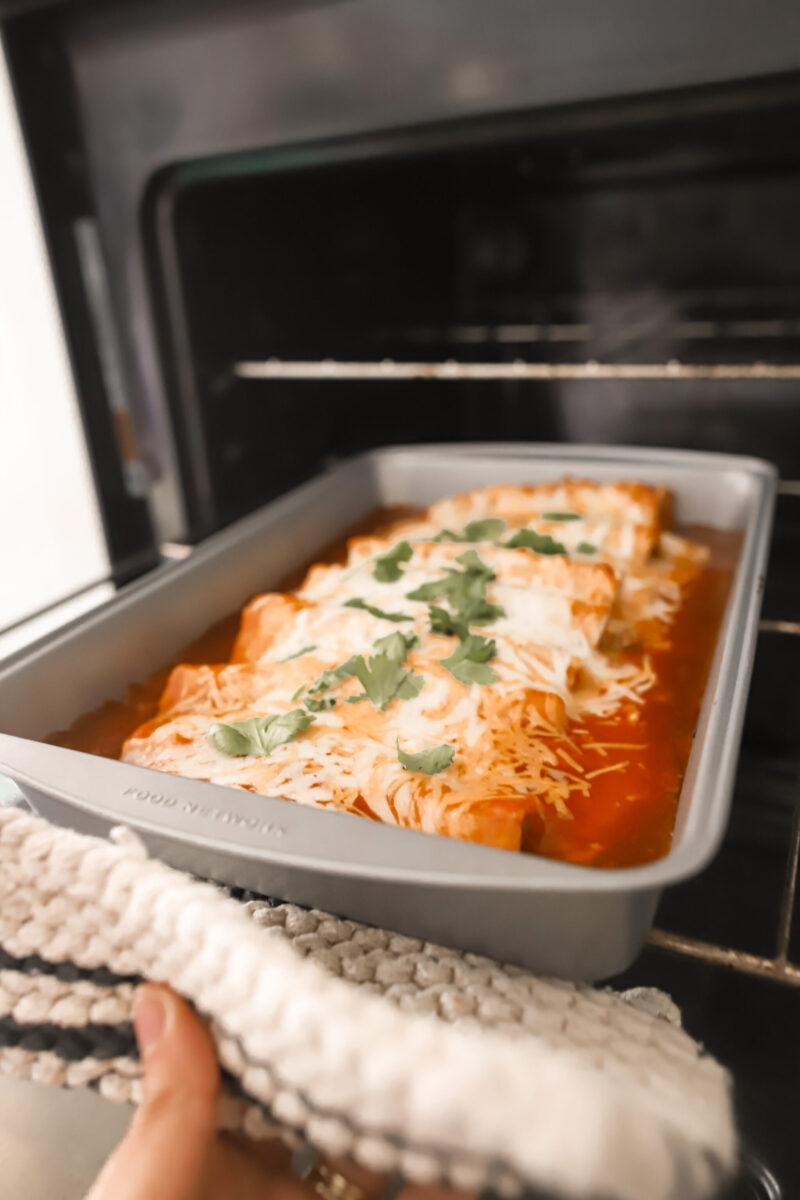 .
Mexican Street Corn~
You will need:
6 ears of corn (if you need more, just increase the other ingredients)
1/4 of a cup of mayo
1 teaspoon of chili powder
smoked paprika to taste
1 stick of butter
1 bag of cotija cheese or 1 bottle of parmesan cheese
3 limes (juiced)
fresh cilantro (chopped)
.
Mix:
Mix mayo, chili powder, and smoked paprika in a bowl.  Set aside.
Cook:
Put 3-4 ears of corn in the microwave for 5 minutes. Peel off the leaves and the silks. Stick a butter knife in the end of the corn like the picture below. Lightly rub the corn with a stick of butter. Begin roasting the corn over the fire (if you do not have a gas stove top, you could just brown the corn in the skillet.). After you roast each corn, coat the corn with the mayo mixture. After the corn is coated with the mayo mixture, roll the corn in the cheese. Lasty, drizzle lime juice over each corn and top with the chopped fresh cilantro.
These are seriously delicious. We cooked extra, and they ate them all. Next time, I'll cook even more.
.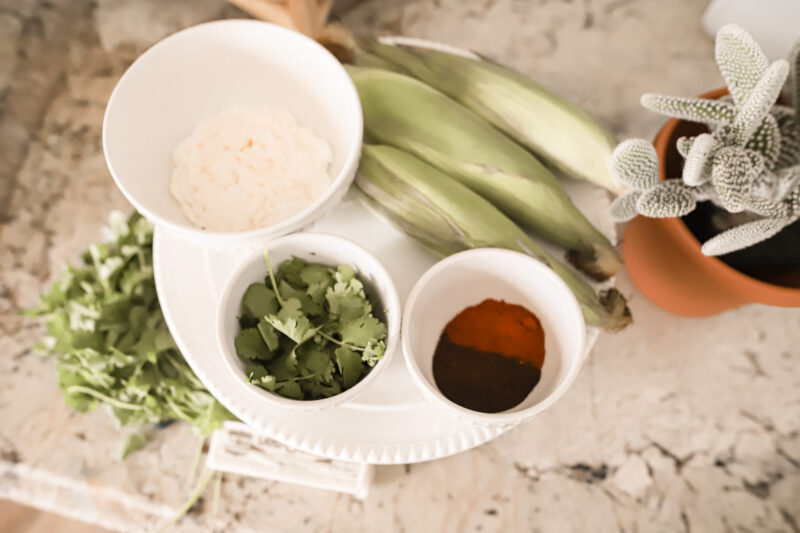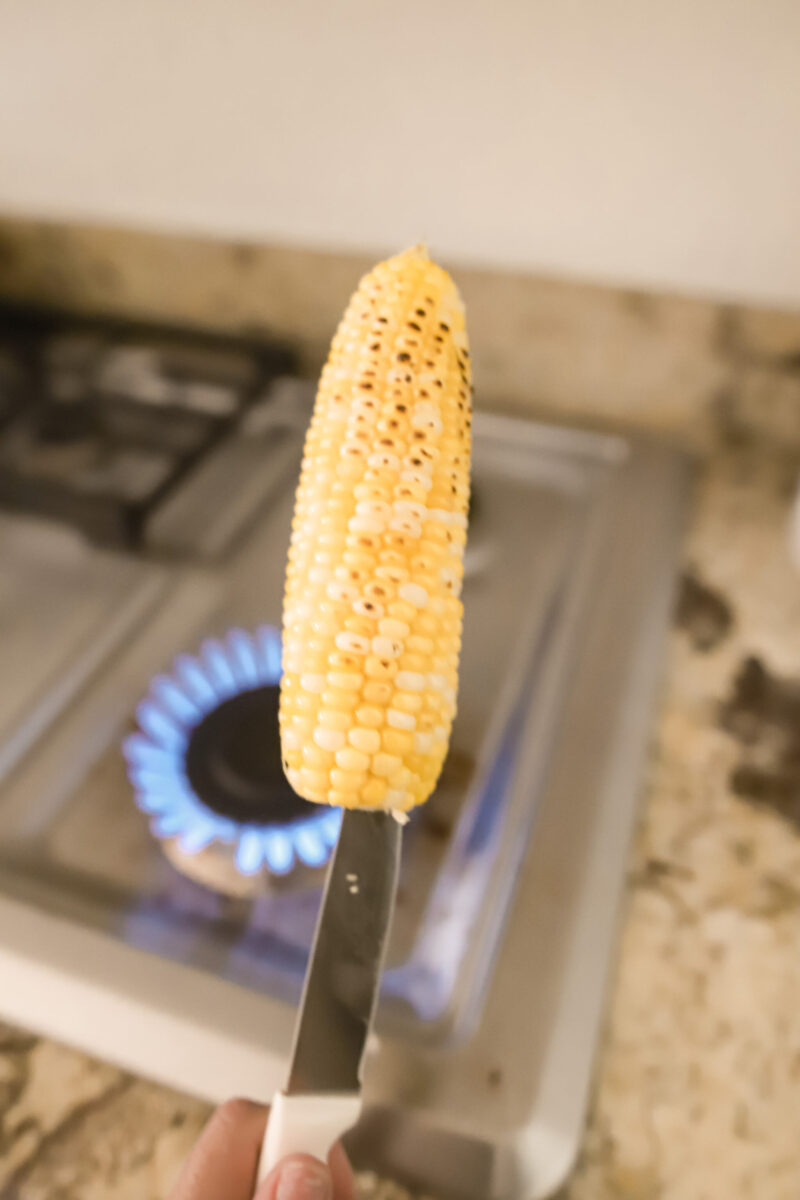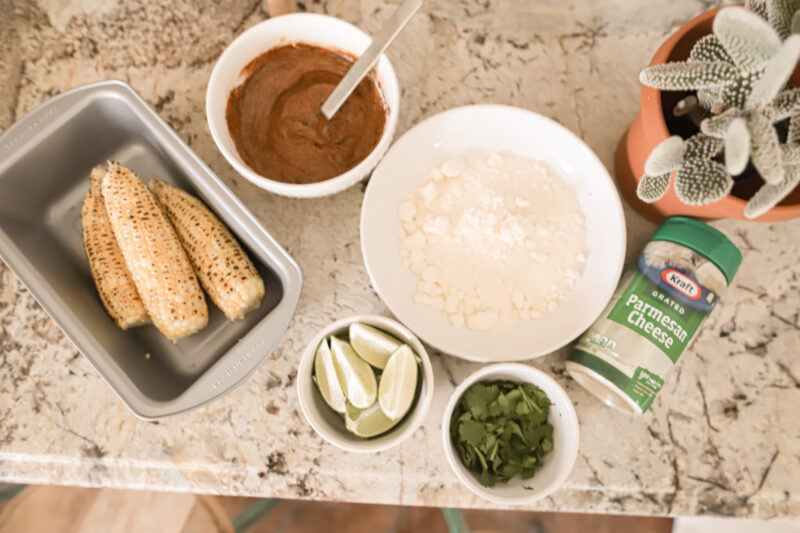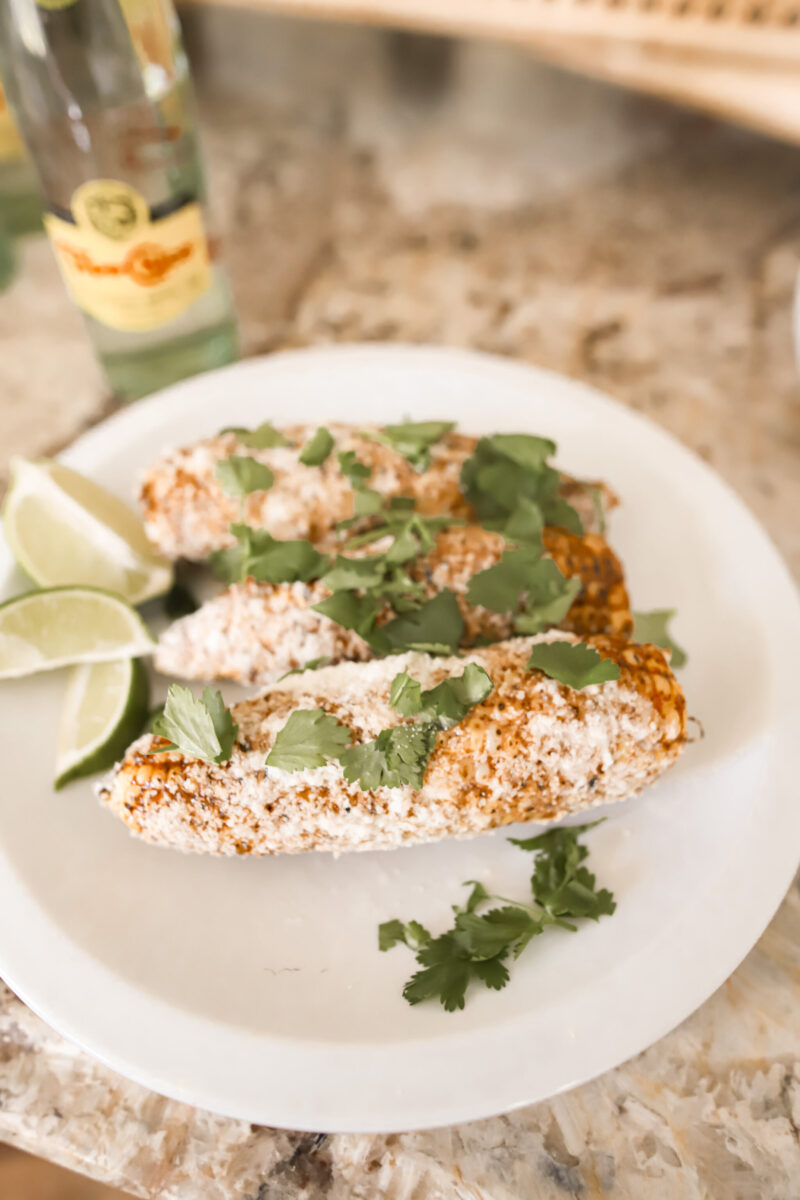 .
We prepared some black beans cooked down with onion, garlic, cilantro, and salt+pepper to taste. I like to drizzle some lime juice on top and add a little bit of sour cream. I could eat these beans every day of my life. We had chips + salsa, avocado, Mexican rice, and some fajitas too.
.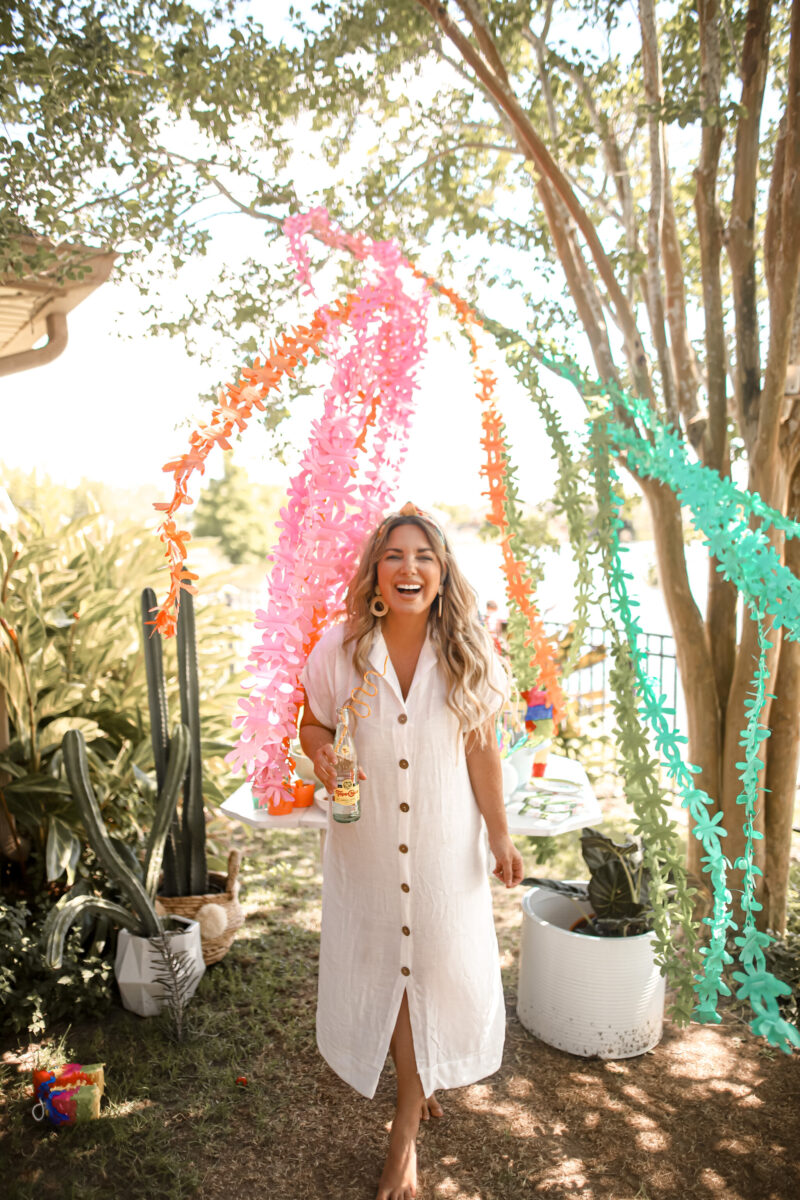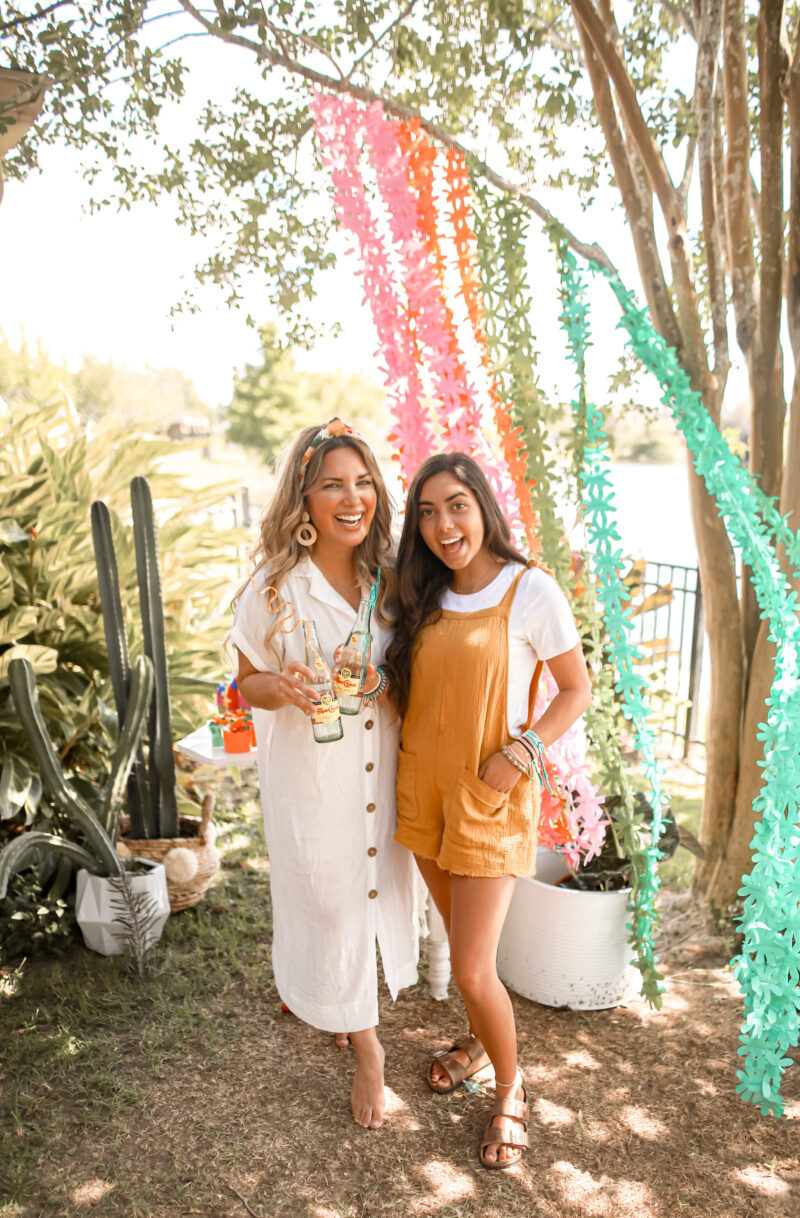 .
Oh what a memorable fiesta in the backyard during QUARANTINE 2020!!! We may just have to make this a tradition. The kids absolutely loved it. We are ending the day with the Pinata and an ice cream bar!!
.
Make sure to save this post.
Hope that you enjoy these recipes as much as we did.
.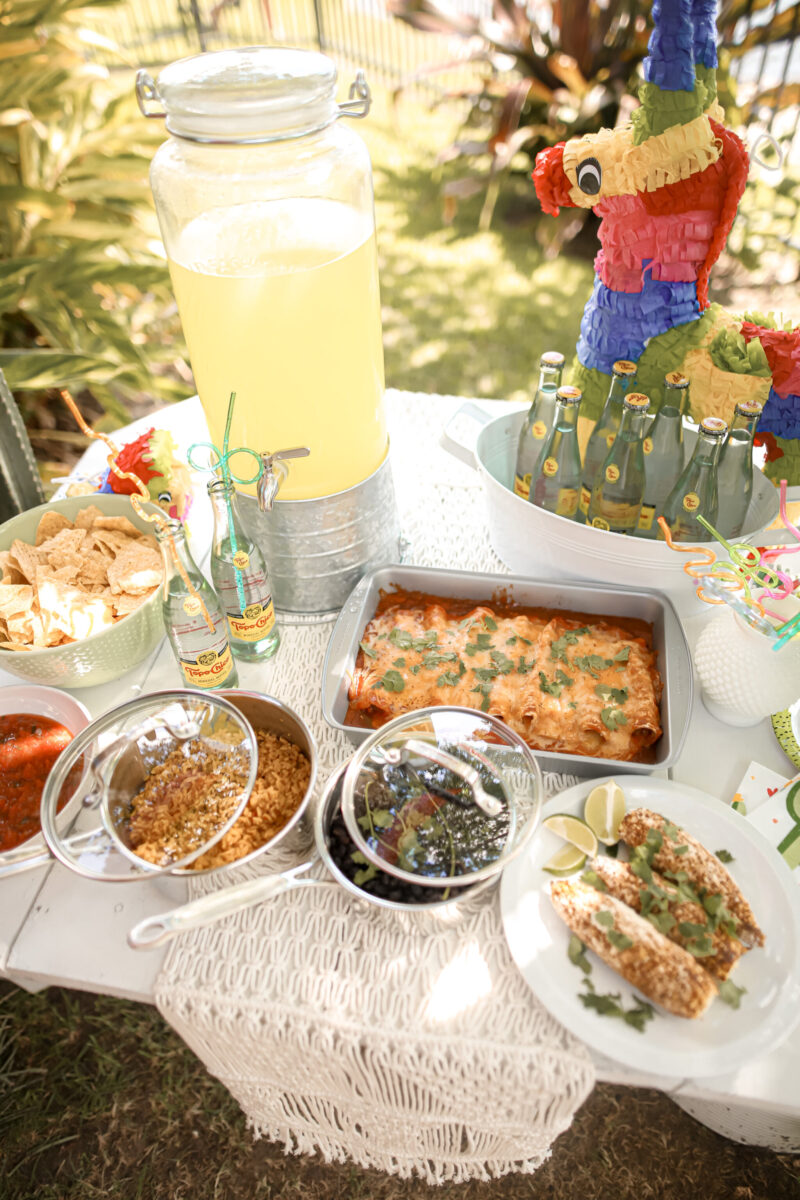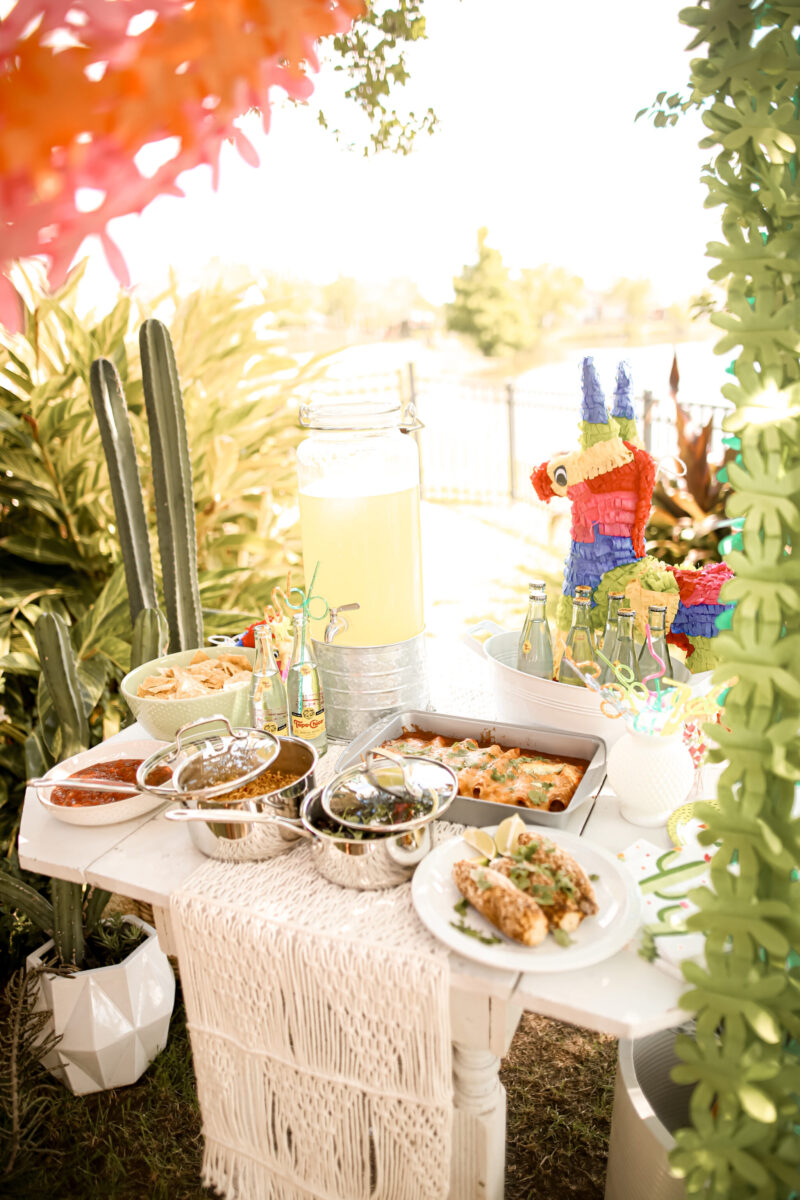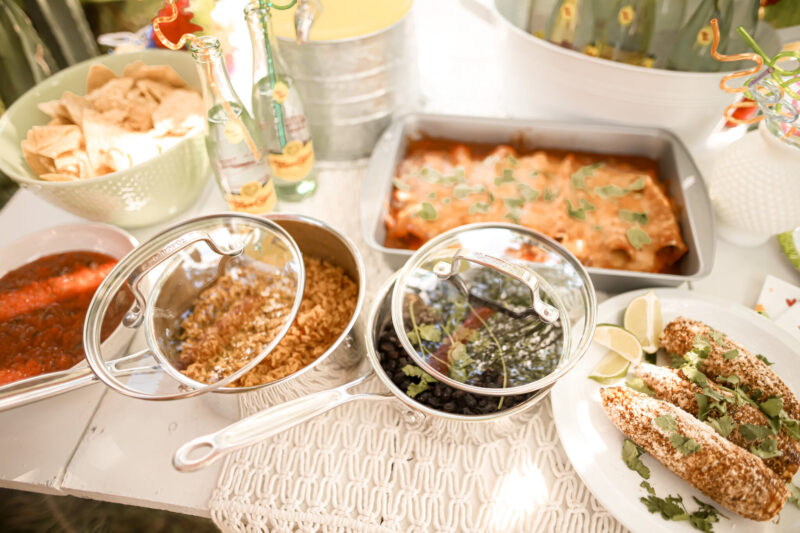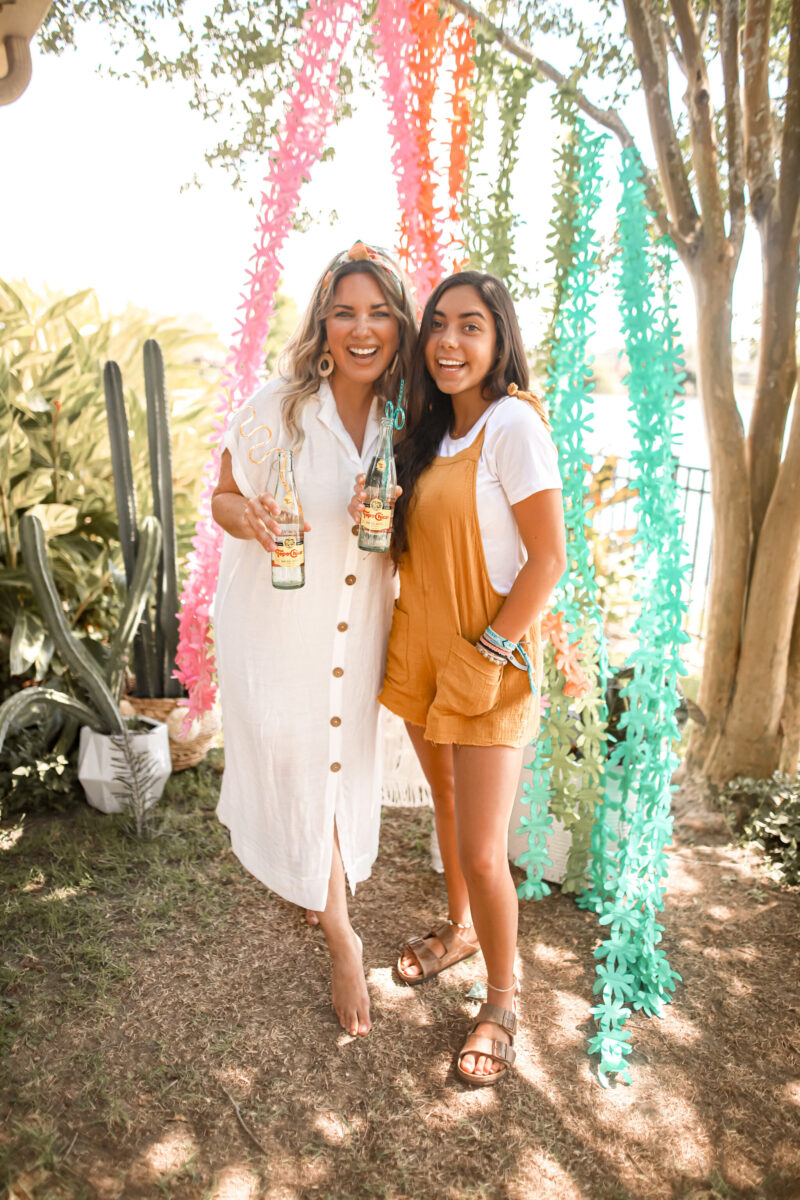 .
---
shop this post
---
,