It's already the weekend. Wow!!! My goodness, it has been an insane week. My heart goes out to all of the families effected by the shootings and tragic deaths that have been all over the news. I am praying for peace and for God to hush the mouth of our real enemy. The killings, the fear, the division and the racism is just another tactic to keep our focus off of our real assignment. I read an Instagram post by a friend, Chelsea from LoweCo Petite, #alllivesmatter and I keep hearing this same  Scripture over and over that she stated :
"For we are not fighting against flesh-and-blood enemies, but against evil rulers and authorities of the unseen world, against mighty powers in this dark world, and against evil spirits in the heavenly places." Ephesians 6:12
"Darkness cannot drive out darkness; only light can do that. Hate cannot drive out hate; only love can do that." Martin L. King, Jr
I'm believing for God to heal hearts and to heal minds, to restore trust, and to build communities that will have respect and love for one another. I'm ready for us all to view each other as equal. I'm ready for our country to turn to the heart of the Father and stop shedding innocent blood, stop giving into the division, stop the violence, and stop hating. I am ready for heaven to invade earth ❤️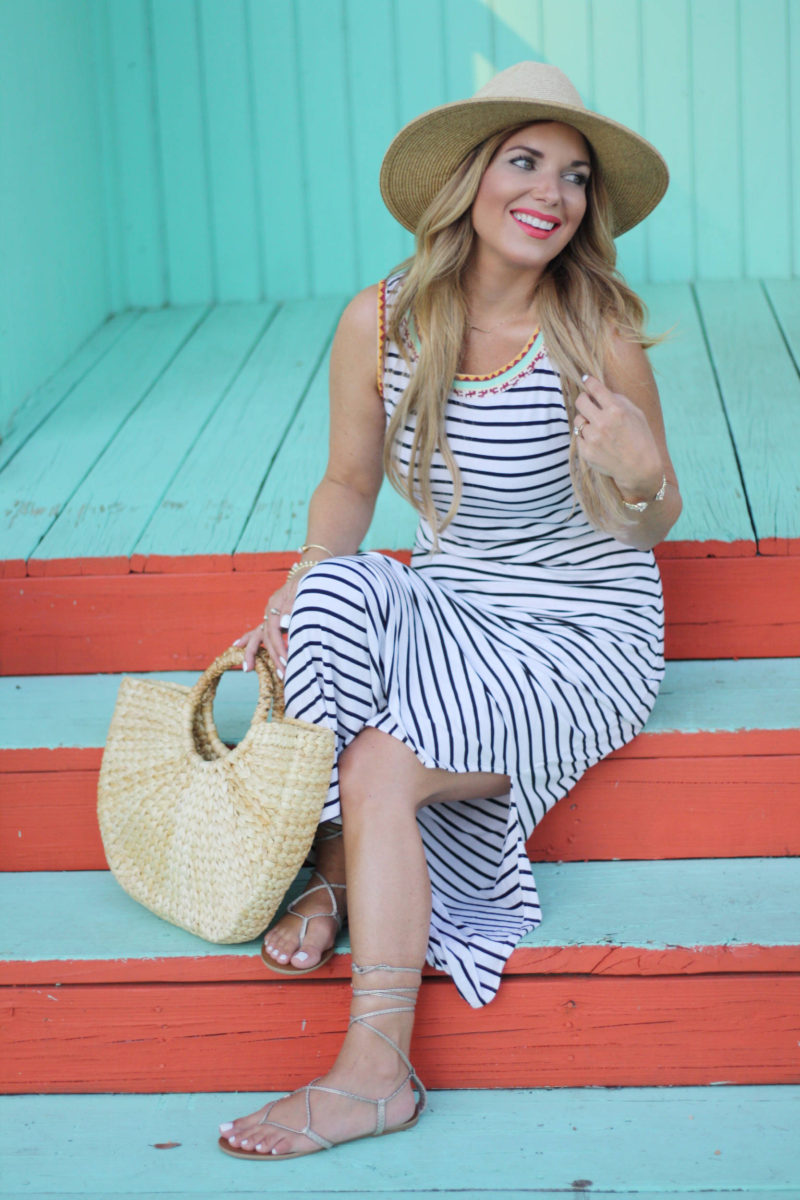 Okay, now, how about this dress?! I'm a sucker for stripes and anything black or white. Isn't this striped maxi from THML Clothing just darlin'. It is extremely soft and comfy AND fits true to size. It has the perfect details embroidered around the neckline and arms. I spotted this turquoise building  while wearin' this dress and #hello it matched perfectly #Ha #bloggerissues. I found another location that matched too. My husband wasn't too thrilled because it was 110 degrees #gasp.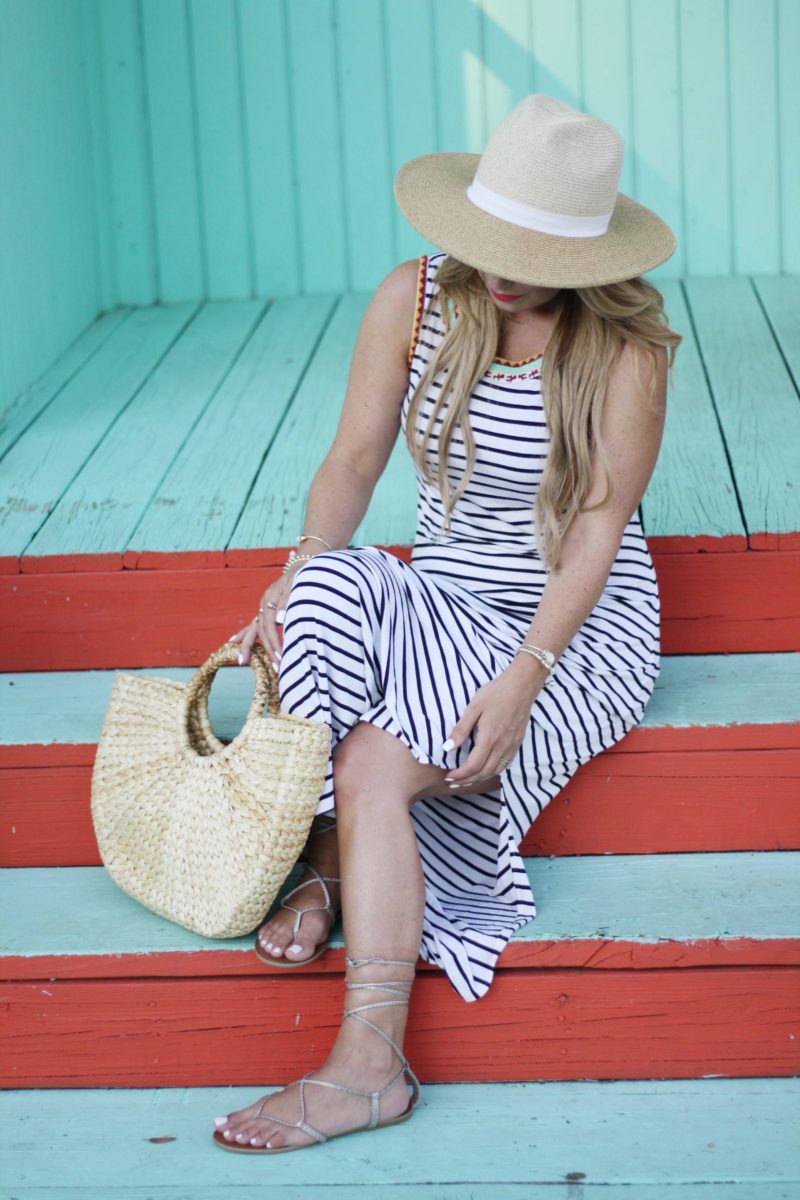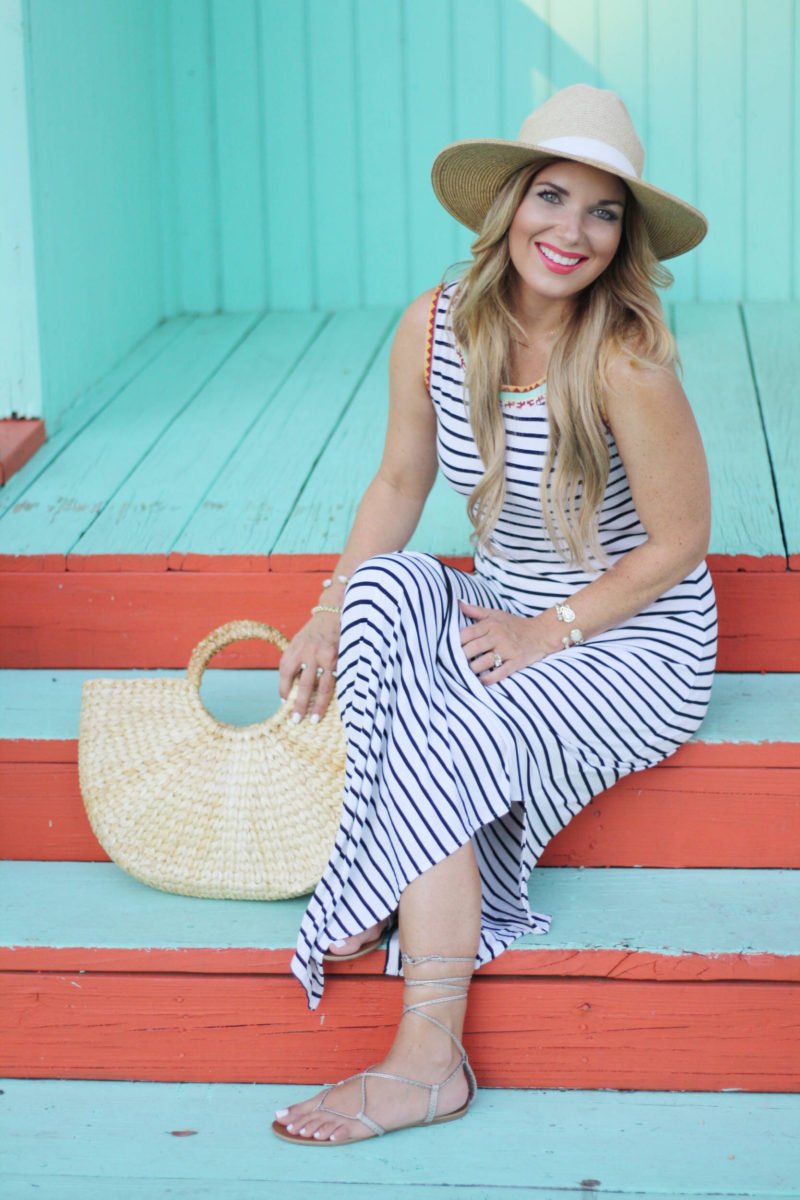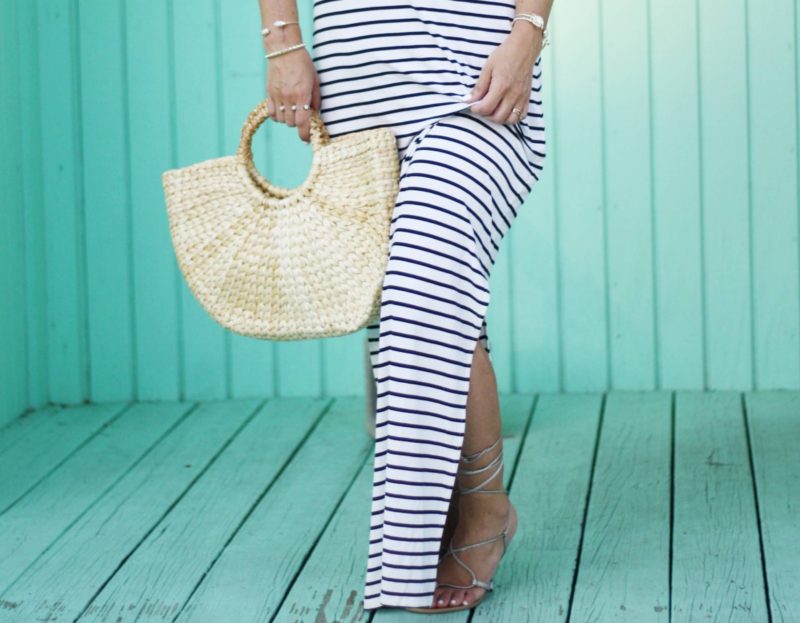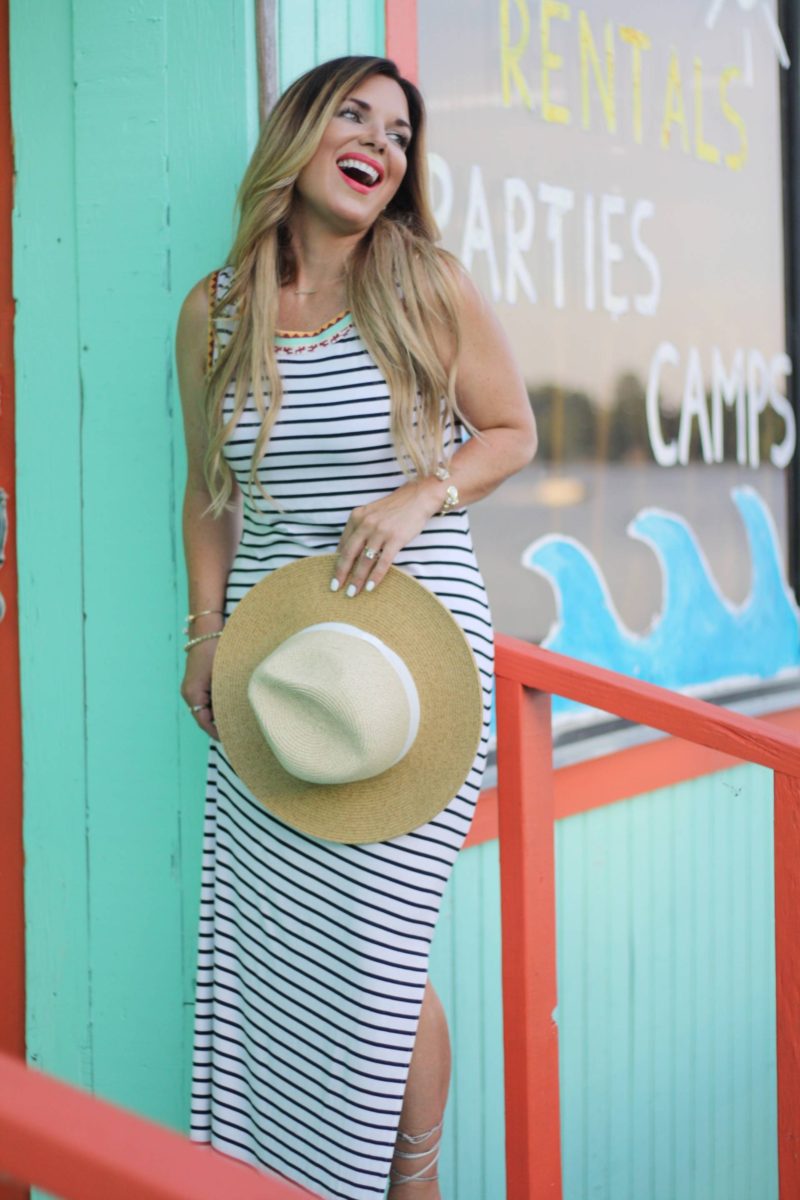 Can't wait to share more details with you about a Black and White event hosted by Ashley Sievert from Ashley Sievert Beauty. If you are in the New Orleans area, you won't want to miss it. EEK, check back on Monday for all of the information!!!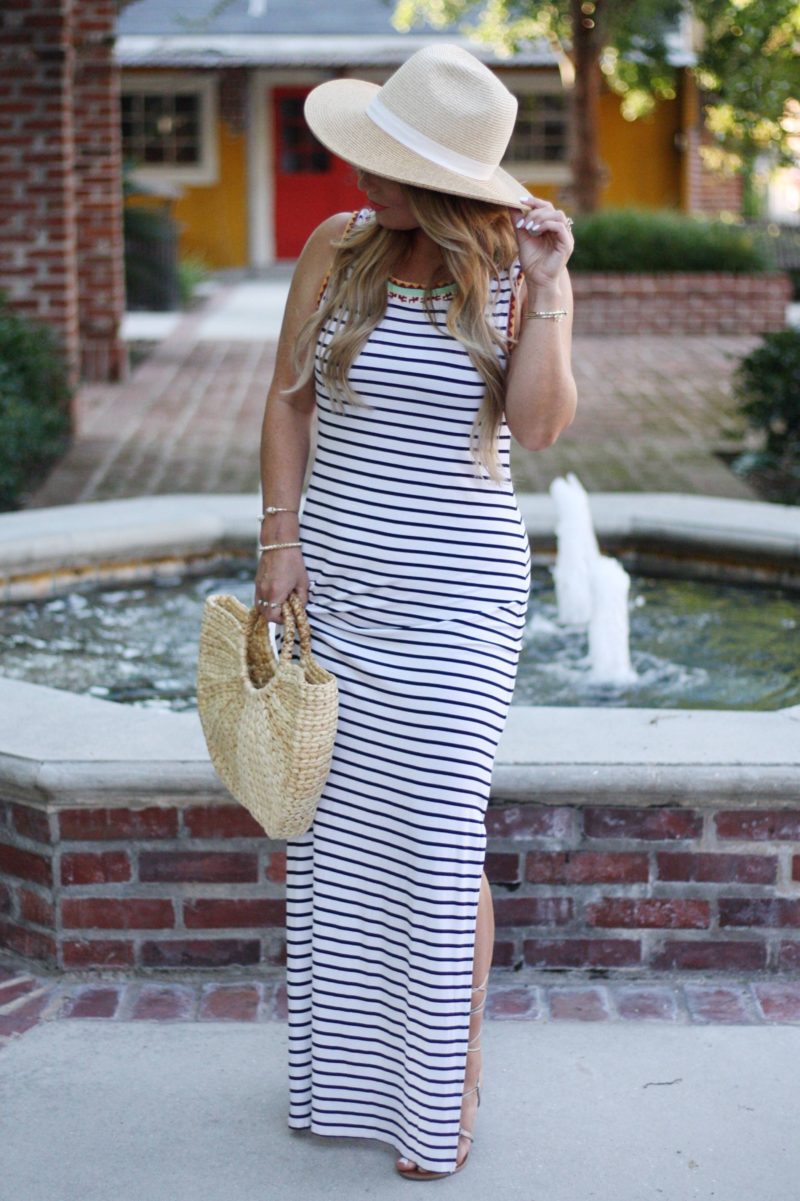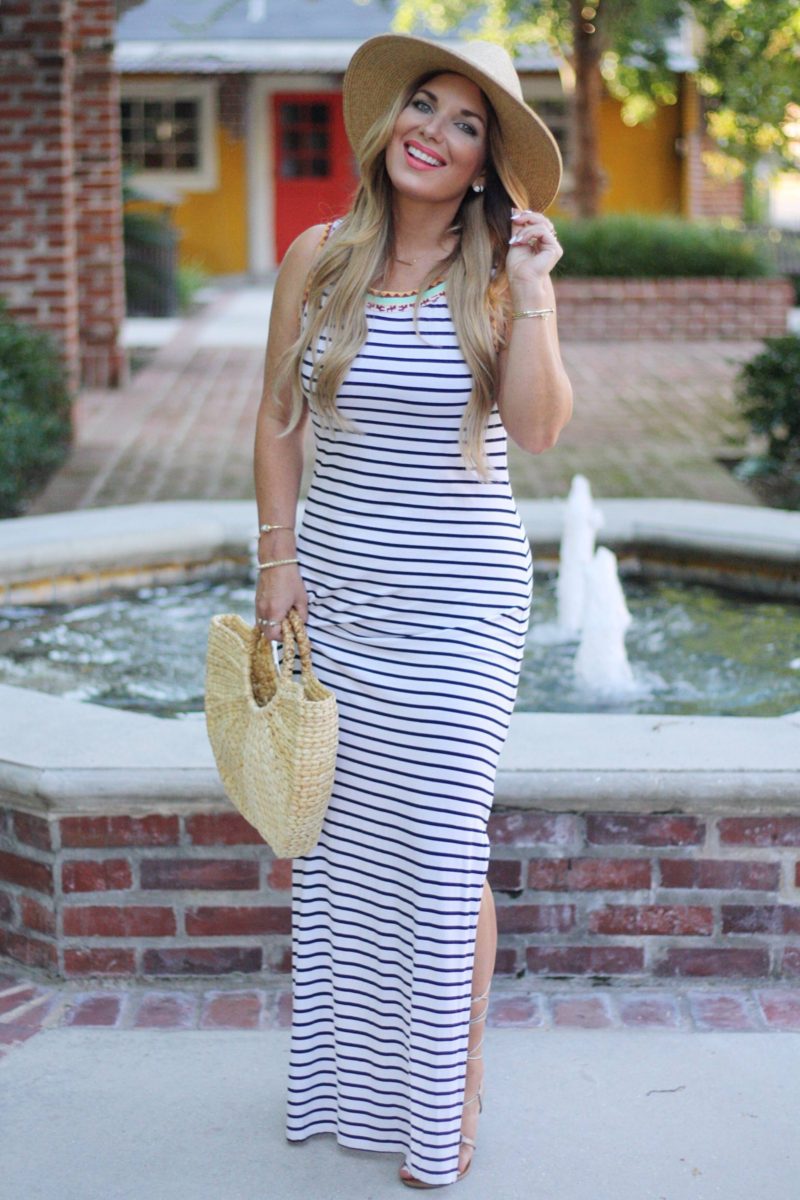 xoxo,
Angelle