This post has been in the works for a while now, but I'm finally getting around to adding the finishing details. So, first of all, I do have color-treated hair, some damaged hair, and some extensions too. Even though I have extensions, I have learned that I have to take very good care of my hair. Using the correct hair products has been the biggest game changer for me.
.
Whether you are a brunette, a blonde, or a red-head, your hair needs extra attention in order to be healthy and to maintain the color. So, here are a few things that I suggest to you since I started to color my hair over 20 years ago.
.
1) Sulfate-free shampoo + conditioner
Being sulfate-free has been the one thing that I always look for in my hair products. This is a non-negotiable. I love good smelling products, but that doesn't mean anything when it comes to giving my hair what it needs. Kevin Murphy products has been my go-to for the past six months. Their products are formulated with the same philosophy found in most skin care formulations, with a focus on being sulfate/sulphate-free, paraben-free and cruelty-free. Their plumping line has been my current favorite along with their bedroom.hair texturizing spray.
.
.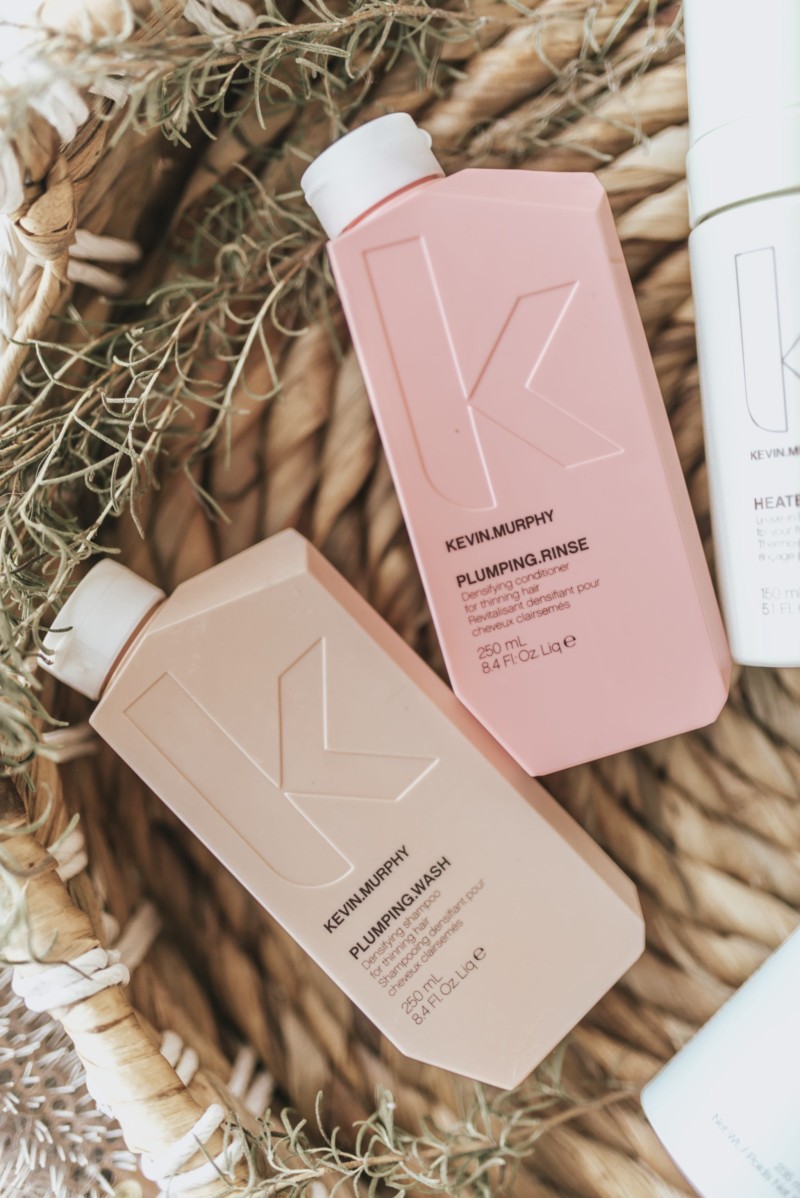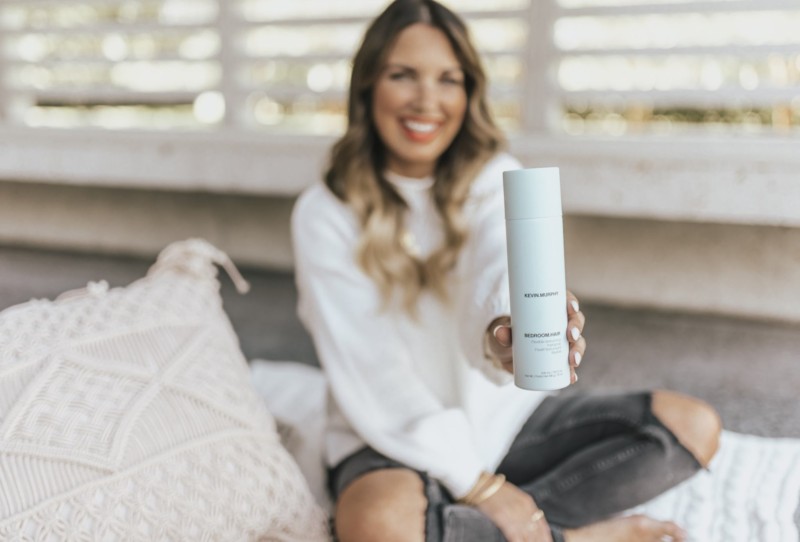 .
2) Water temperature should be just right
Shampooing with warm water rather than hot water will prevent your color from fading quickly. I've learned to try to rinse with cold water after conditioning too. I've read that the warm water allows the shampoo and conditioner to clean the hair, and the cold water will help seal in the conditioner that the hair needs then it seals in the color on your hair strands.
.
3) Use a heat protectant when using your hot tools
This is what I'm still learning. Because I haven't consistently used a heat protectant, the heat from my hot tools has dehydrated my hair which has lead to lots of damaged hair. To prevent this from continuing to happen, I started to use the heated.defense by Kevin Murphy before blow drying or styling my hair. it protects and moisturizes my hair which supports healthy hair. Yes, please!!!
.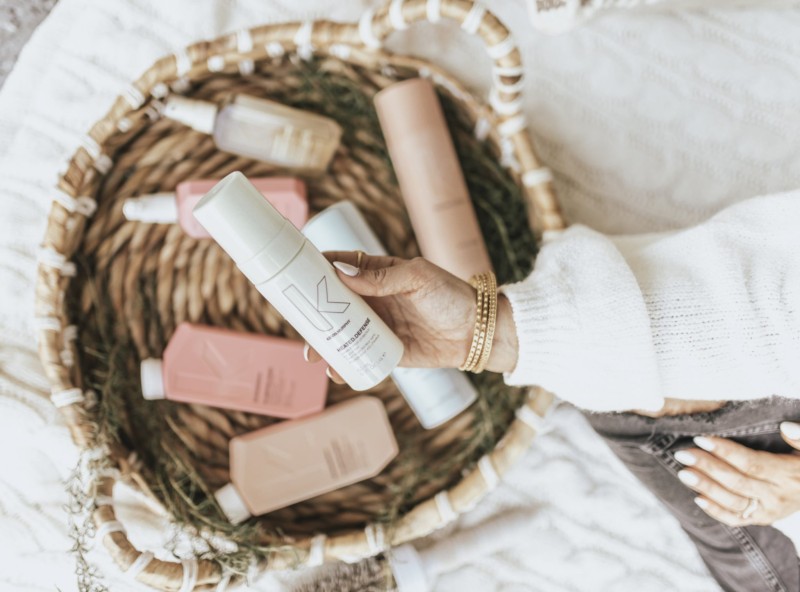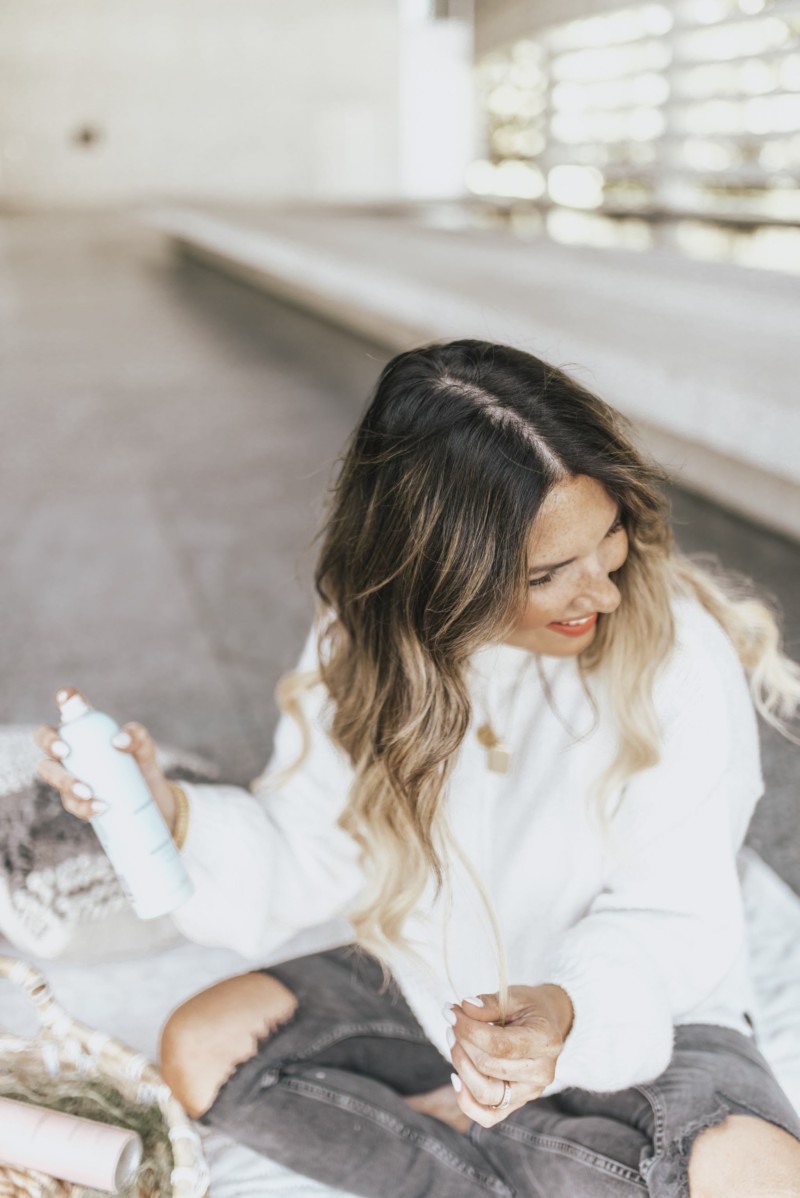 .
4) Wash your hair only a couple of times weekly
Washing your hair too much strips your hair of the natural oils that moisturize and keep your hair color looking good. Try washing your hair 2-3 times a week to keep your color looking fresh. I personally use a ton of dry shampoo so I can limit the washes each week.
.
So, that is my top 4 tips that are easy and doable. I also avoid chlorine and avoid using cheap hair products. Let me know if you have any questions. I would love to help in any way possible. And, thanks so much for stopping by my blog!!
.
*This post is sponsored by Kevin Murphy, but all thoughts and opinions are 100% my own. 
.