Anyone else a NYC fan?!?? Manhattan, NY is one of my favorite cities to visit especially during the holidays. I'm sharing this travel guide and itinerary for y'all to save for the next holiday season. You won't be disappointed.
I usually book airfare based on the best price.
This time, Newark Liberty International Airport had the best time options and the best prices.
I book as early of a flight as possible so we can get the most out of our first day.
There is multiple transportation options from the airport to hotels/Airbnbs. They have hotel shuttles, air train, transit train, taxis, or Uber.
We booked our hotel through Booking.com so our private transportation was free. I LOVE when Booking.com offers this. It's so nice.
We landed at 10am. And, we took advantage of our full day in the city.
First, we headed to the hotel to let them store our luggage.
We stayed in West Village this time at Hotel Hugo. It is a quaint, boutique hotel with a darlin' coffee shop, great view and rooftop bar. It's located at 525 Greenwich Street, 10013, New York. I loved the location. They have a small convenient store just steps away from the hotel to get snacks and drinks.
.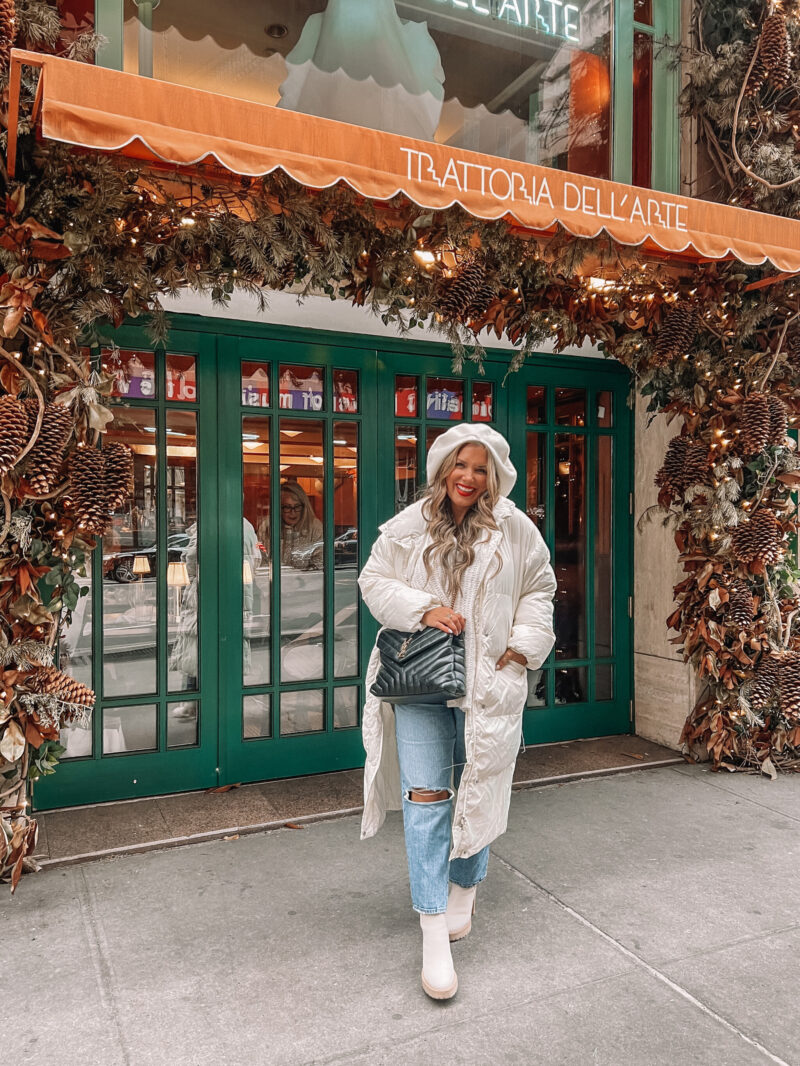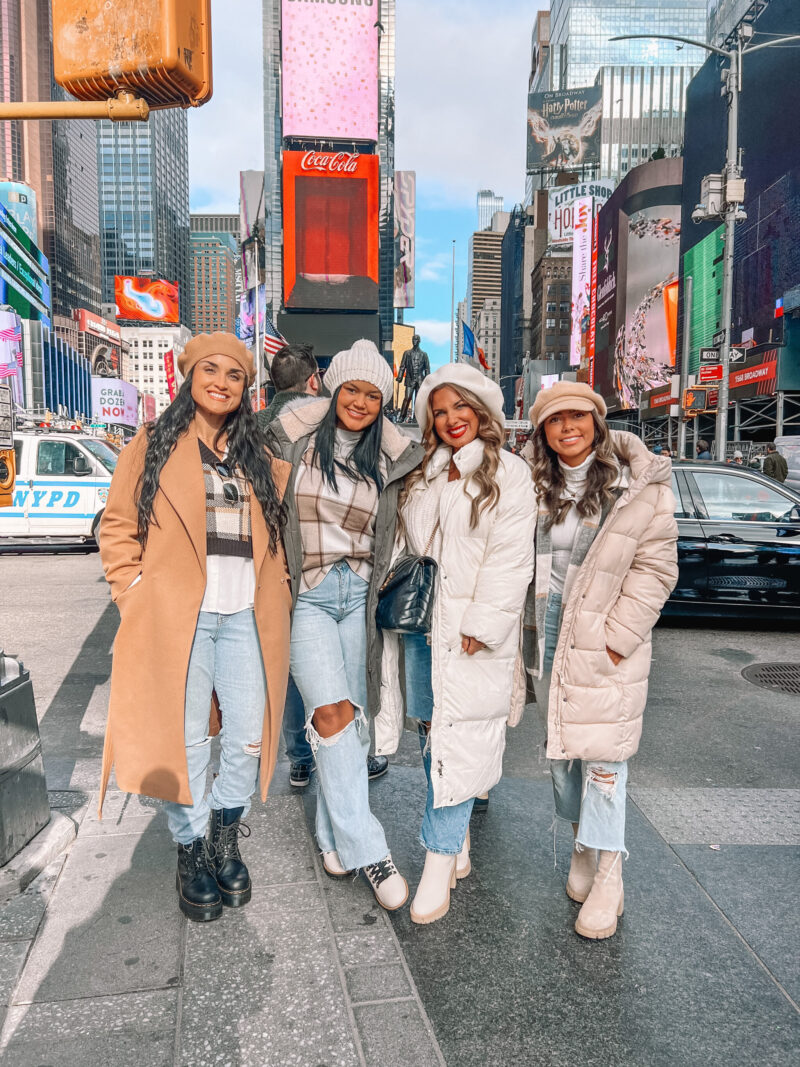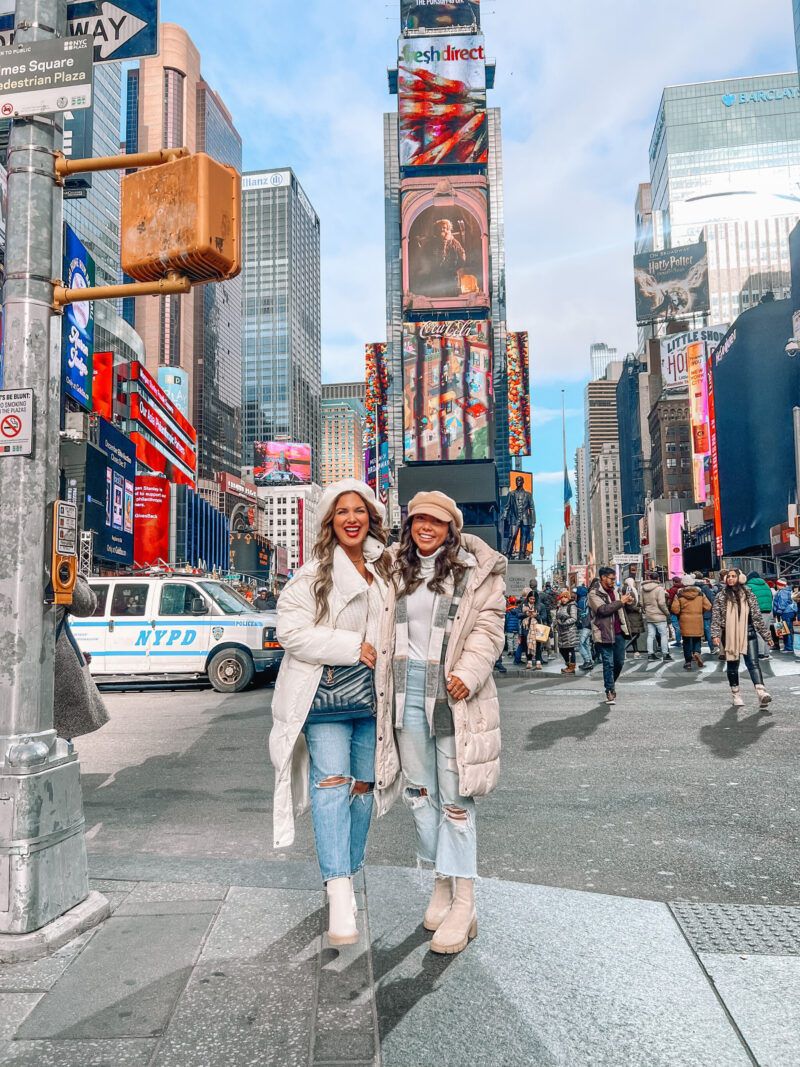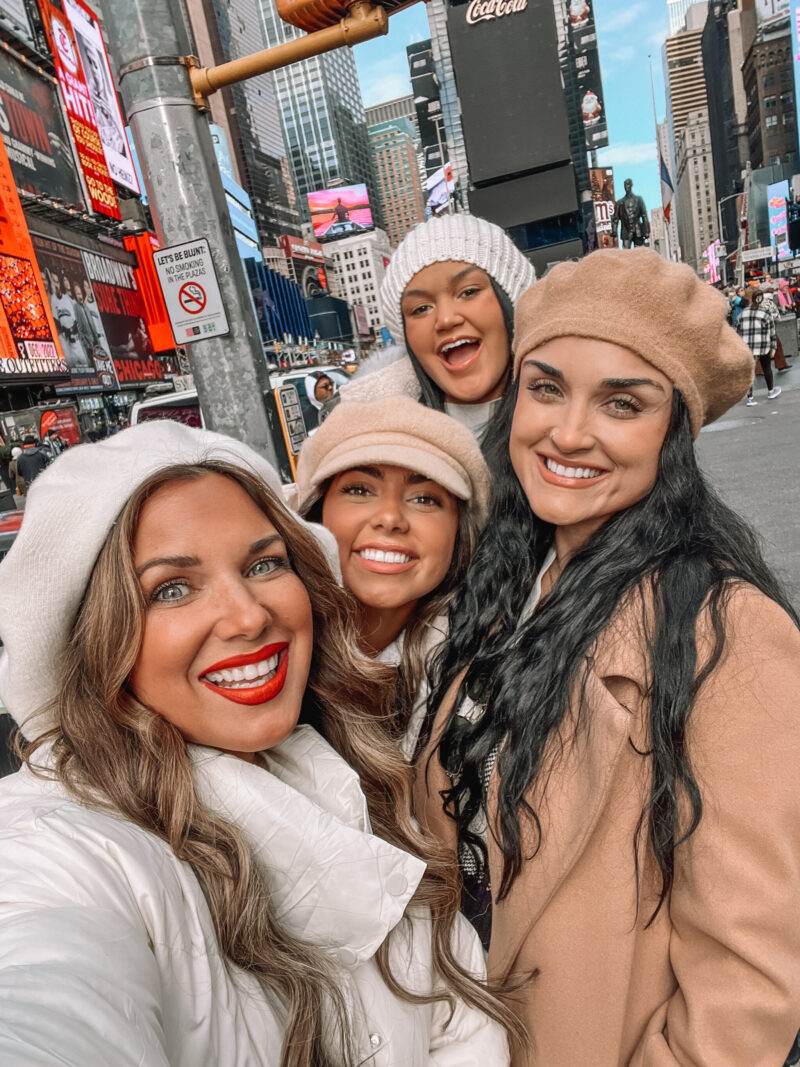 .
.
This was our itinerary.
Saturday:
1) Headed to Time Square since it was the girls first time in NYC.
2) Lunch was at Cafe Serafina which is right by Central Park. It was walking distance from Time Square.
3) Next on the itinerary was Central Park for a horse and carriage tour, and after, we headed back to the hotel to check-in and change.
4)We had to see one Broadway play. We booked Aladdin at 8pm. It was perfect after a long day.
5)Dinner was simple in the Time Square area at a random restaurant that was open because it was after 10pm when the show ended.
6) Lastly, we went check out the hotel rooftop bar to chill.
.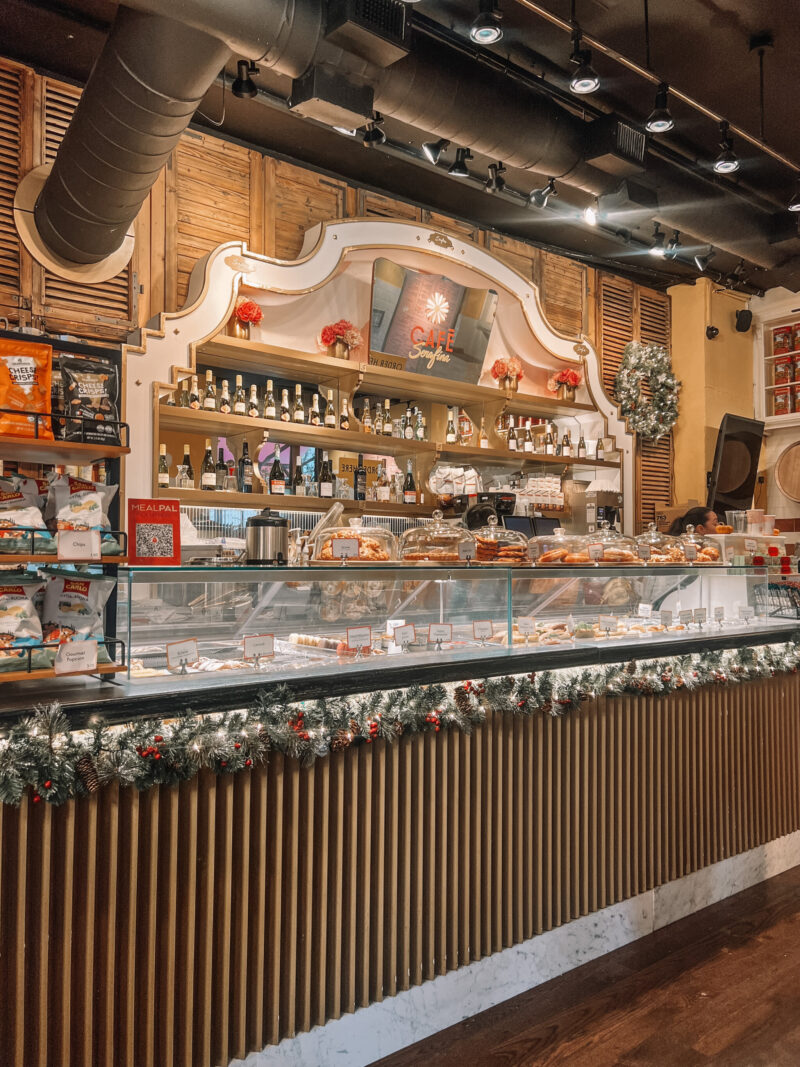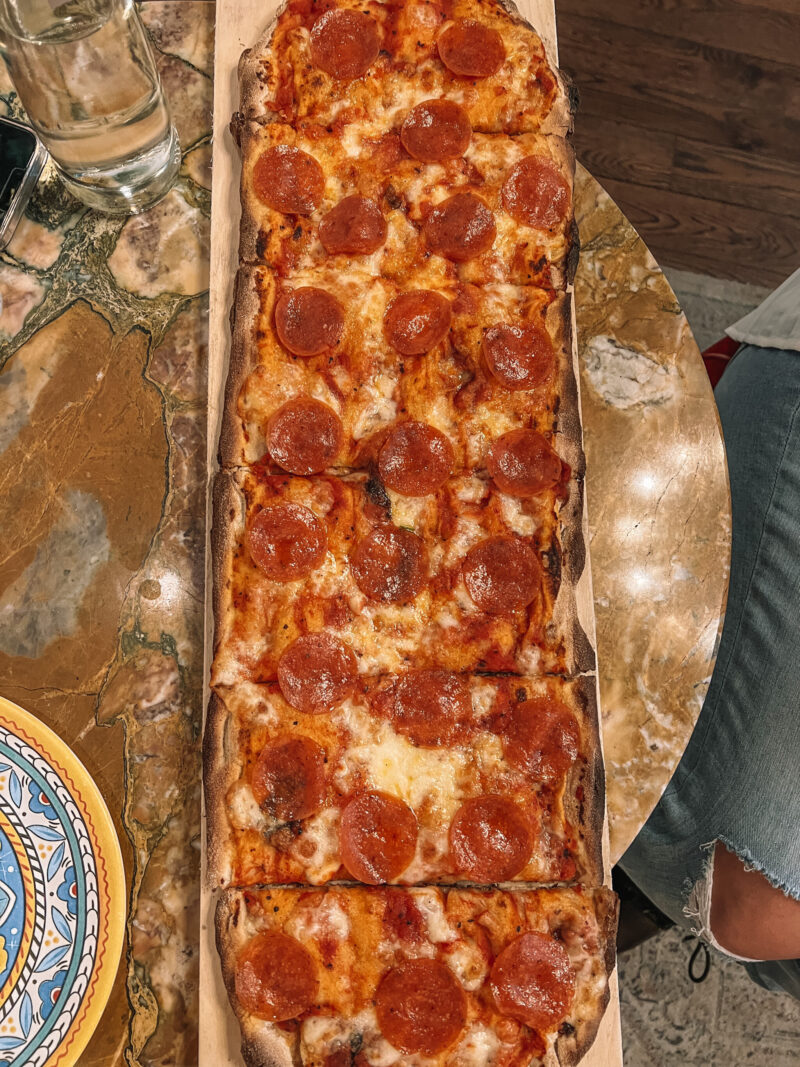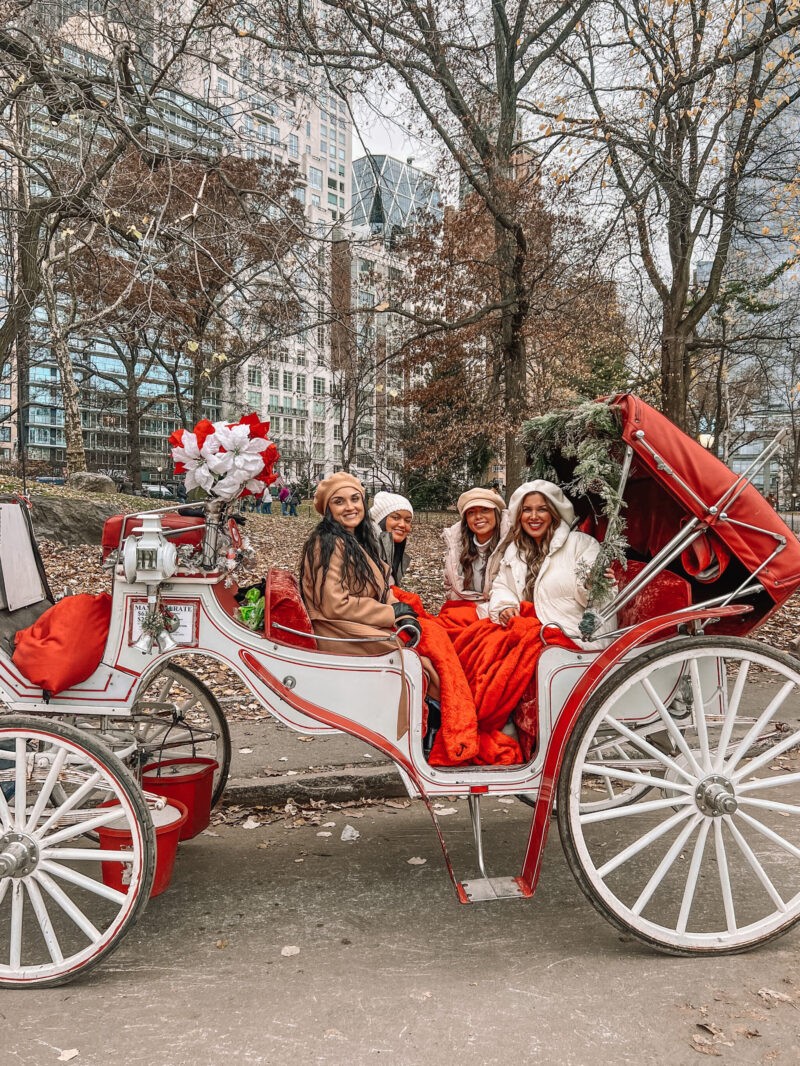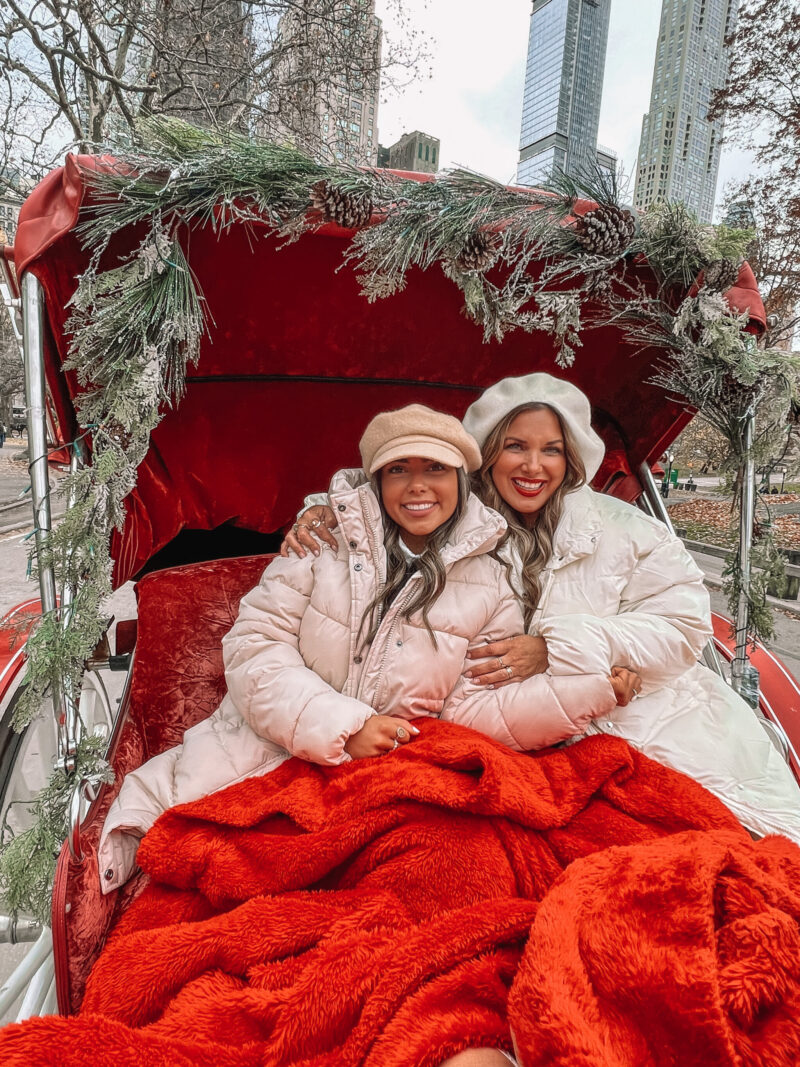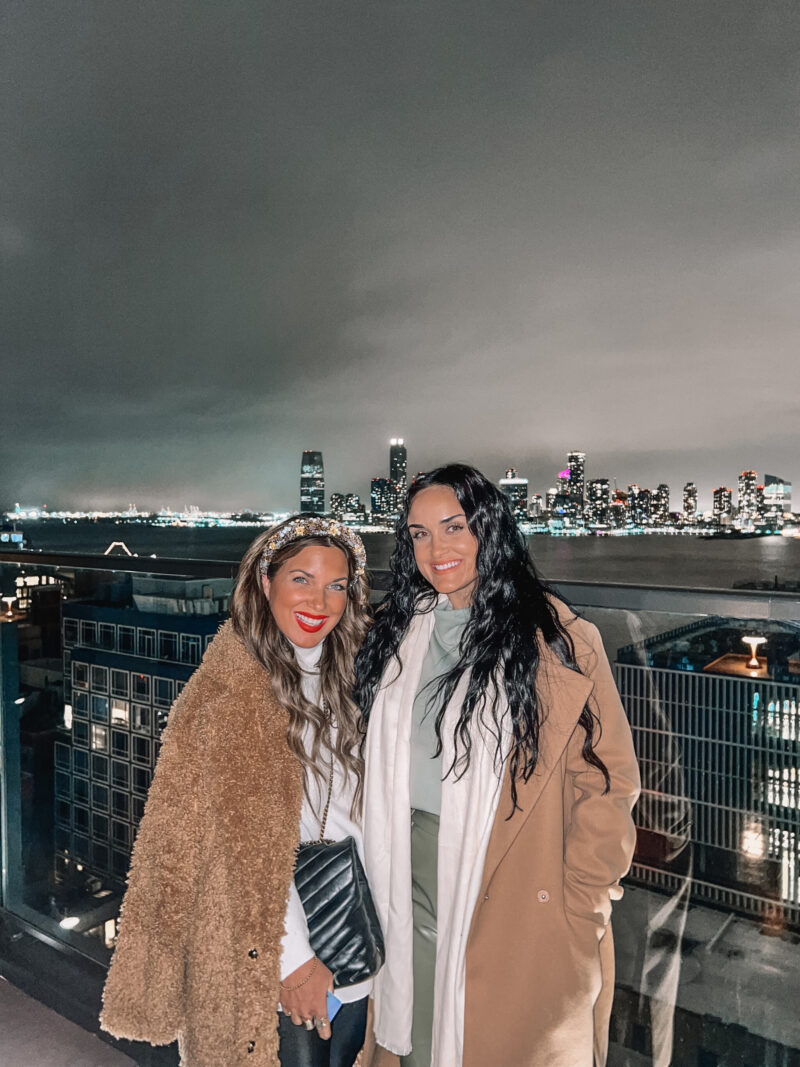 .
Sunday:
1) Woke up early for Rockefeller Ice Skating at 7:15am. Book this in advance online here.
2)Since we were a little hungry, we HAD to get a little cup of banana pudding from
Magnolia Bakery  It was DIVINE!!!!!
3) Brunch reservations were at While We Were Young at 11am in West Village area~ it was so good + worth every penny.
4) Went walk around West Village, SoHo area, Little Italy and Chelsea Market. We had a little time to go rest and change dinner.
5)Dinner reservations were at Lola Taverna at 6:30pm in South Village ~ it was simply AMAZING!!!! This was another restaurant that didn't disappoint. Will visit every time when in NYC!!!!!!
6)Headed to a couple of speak easy spots to chill that were close by the restaurant. The locals suggested these to us: The Up & Up, Employees Only, and 142 Sullivan.
.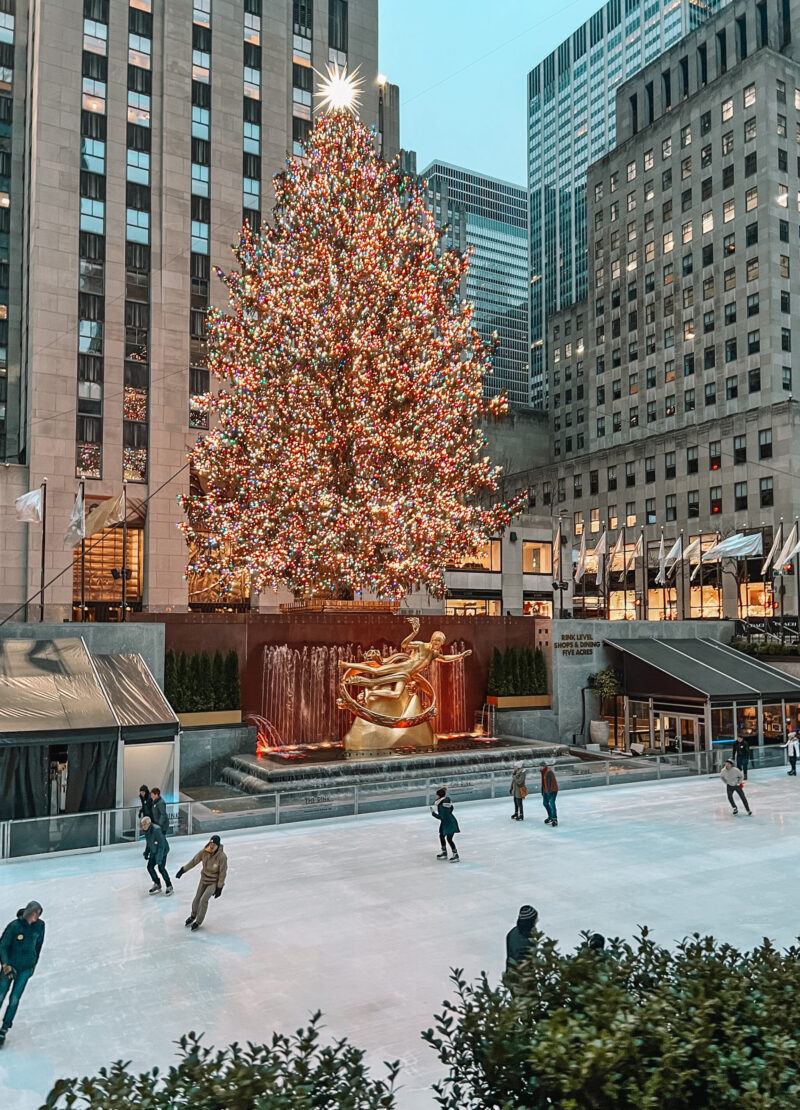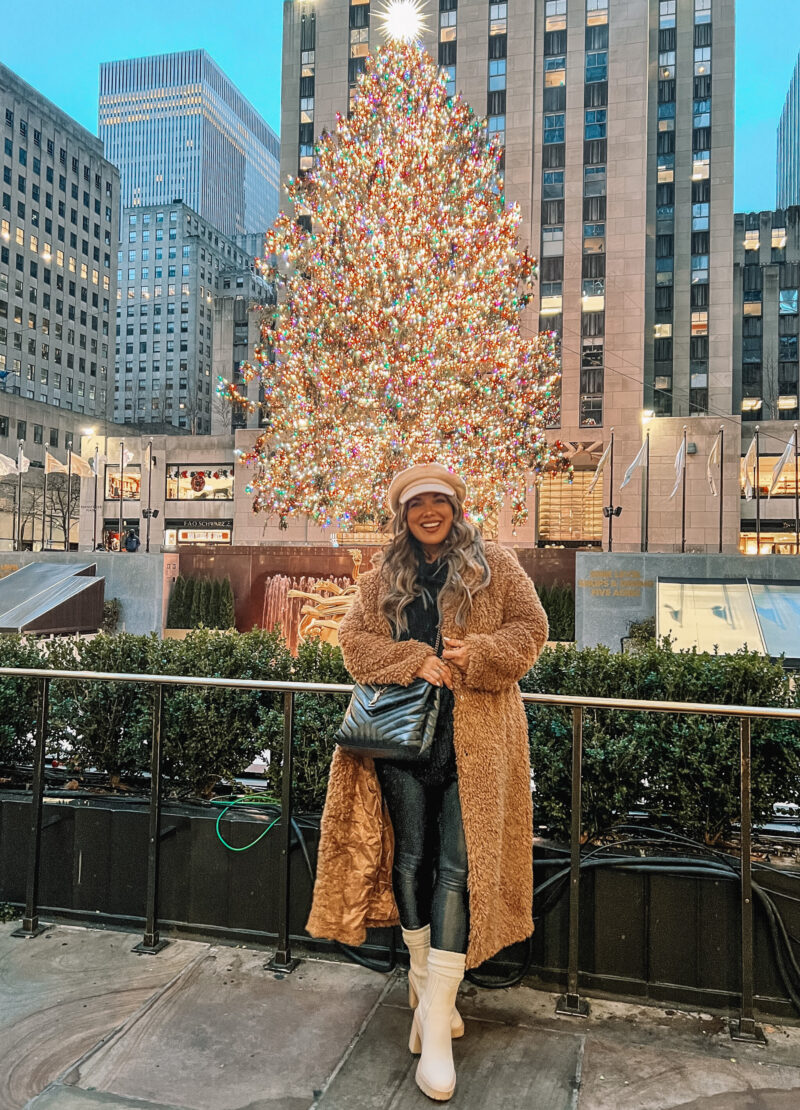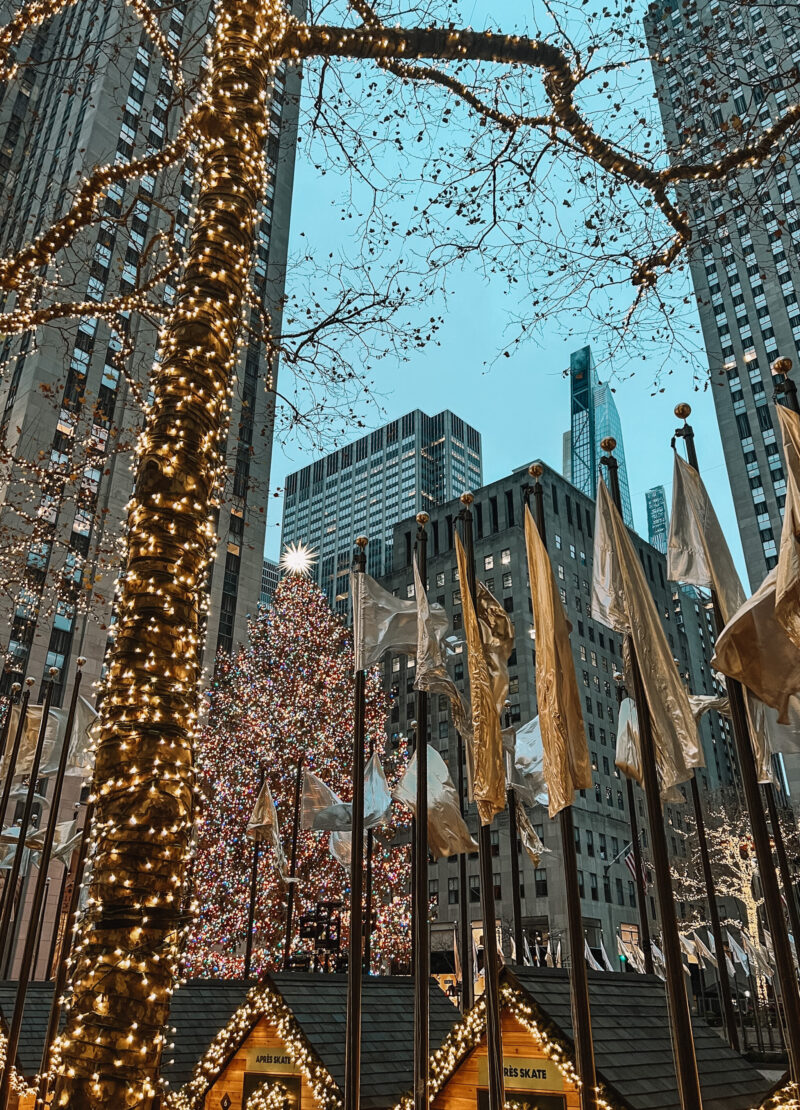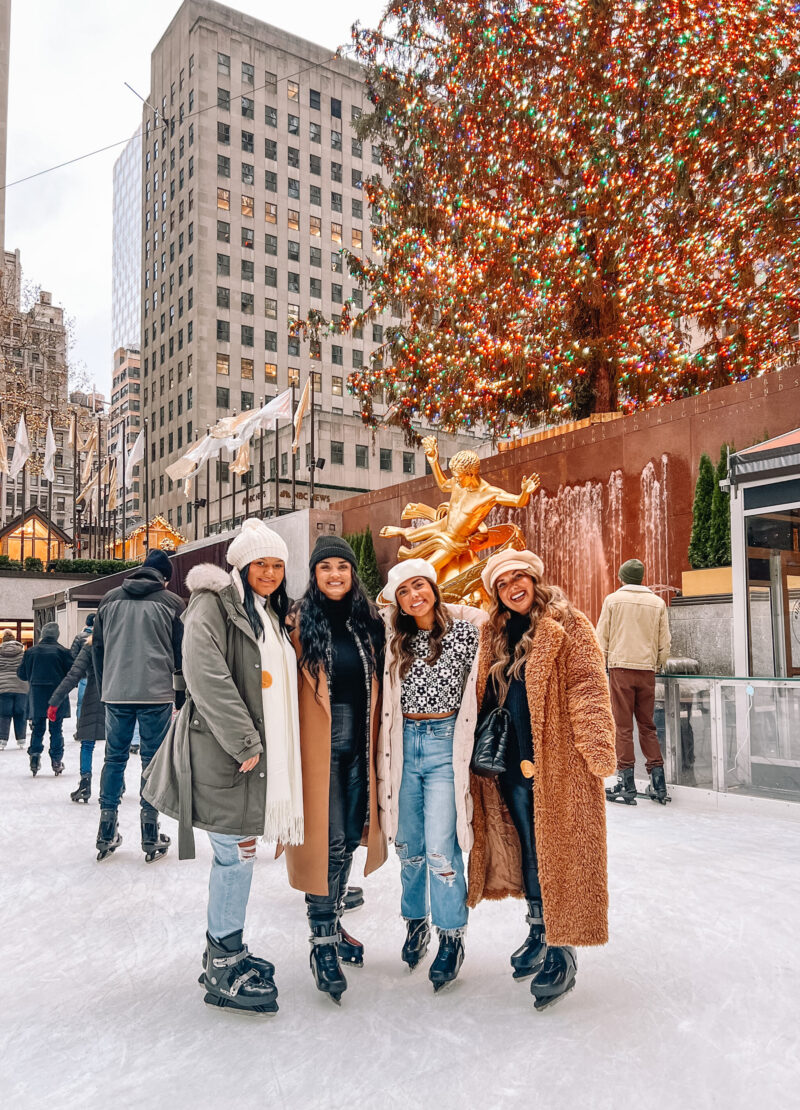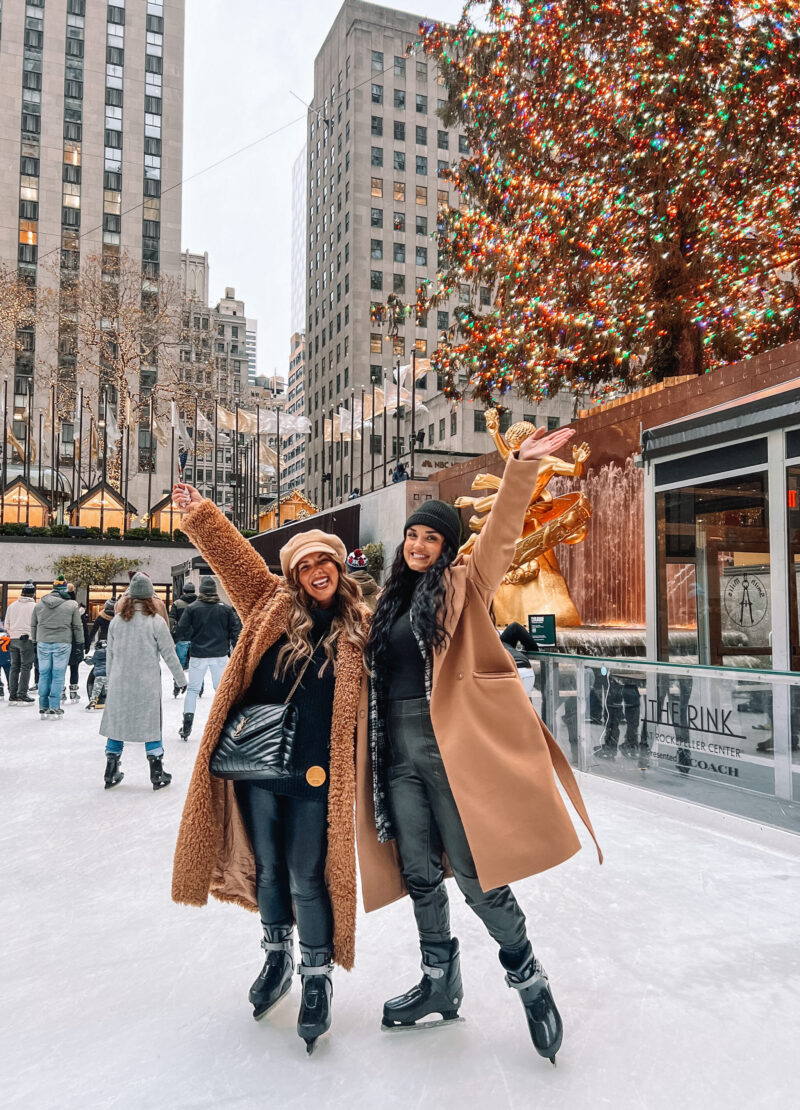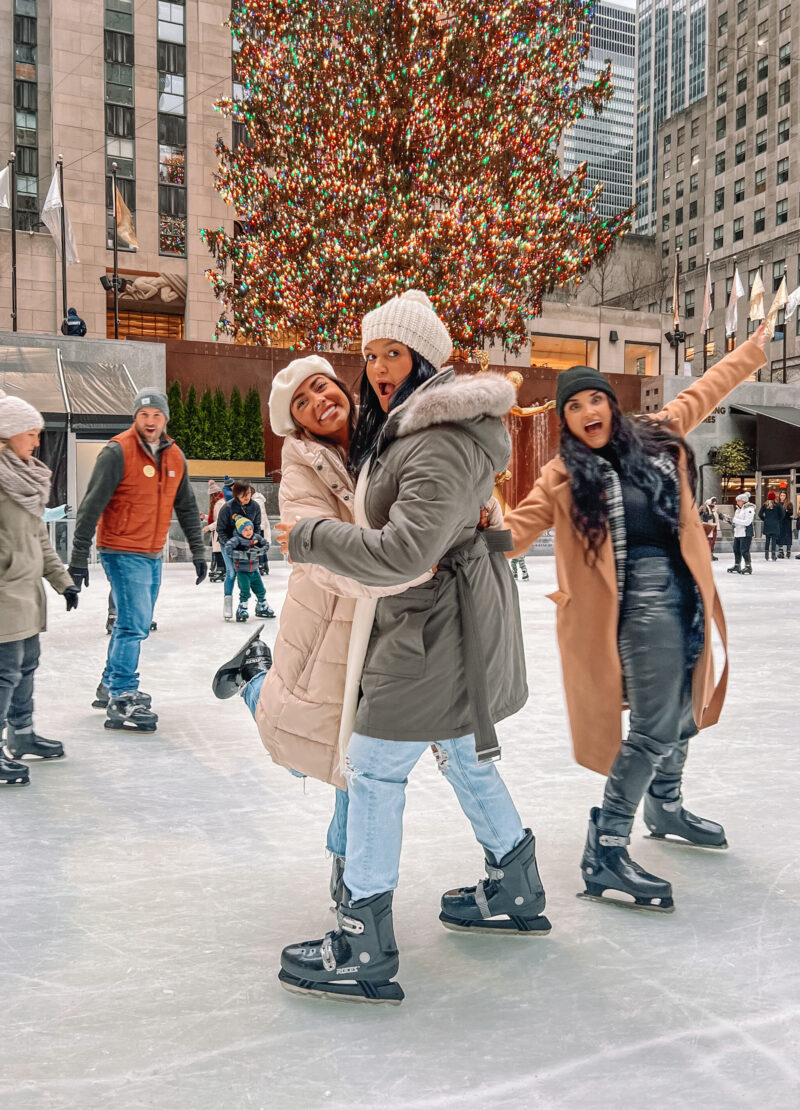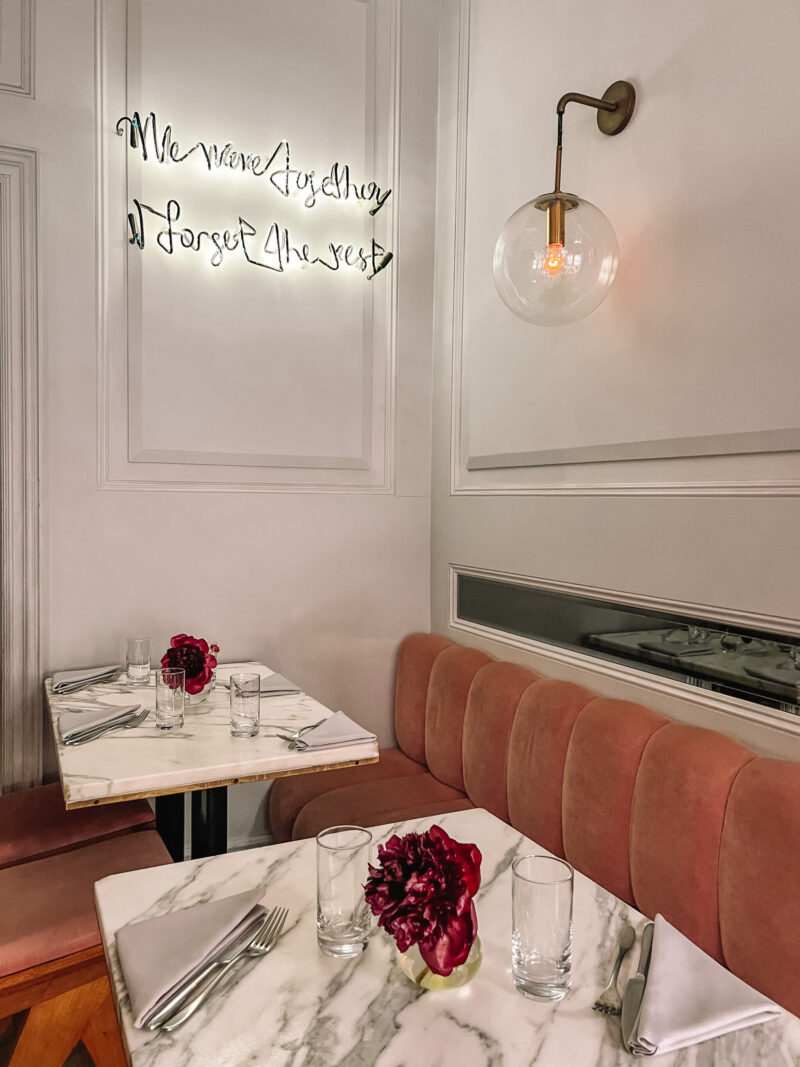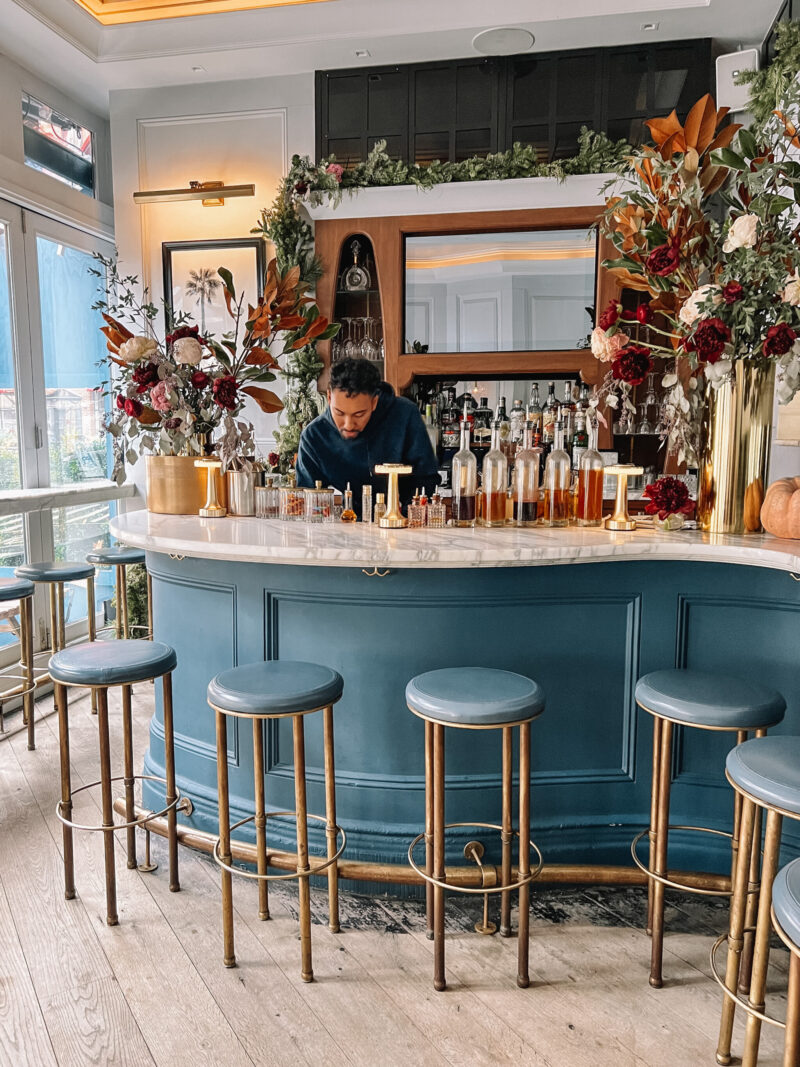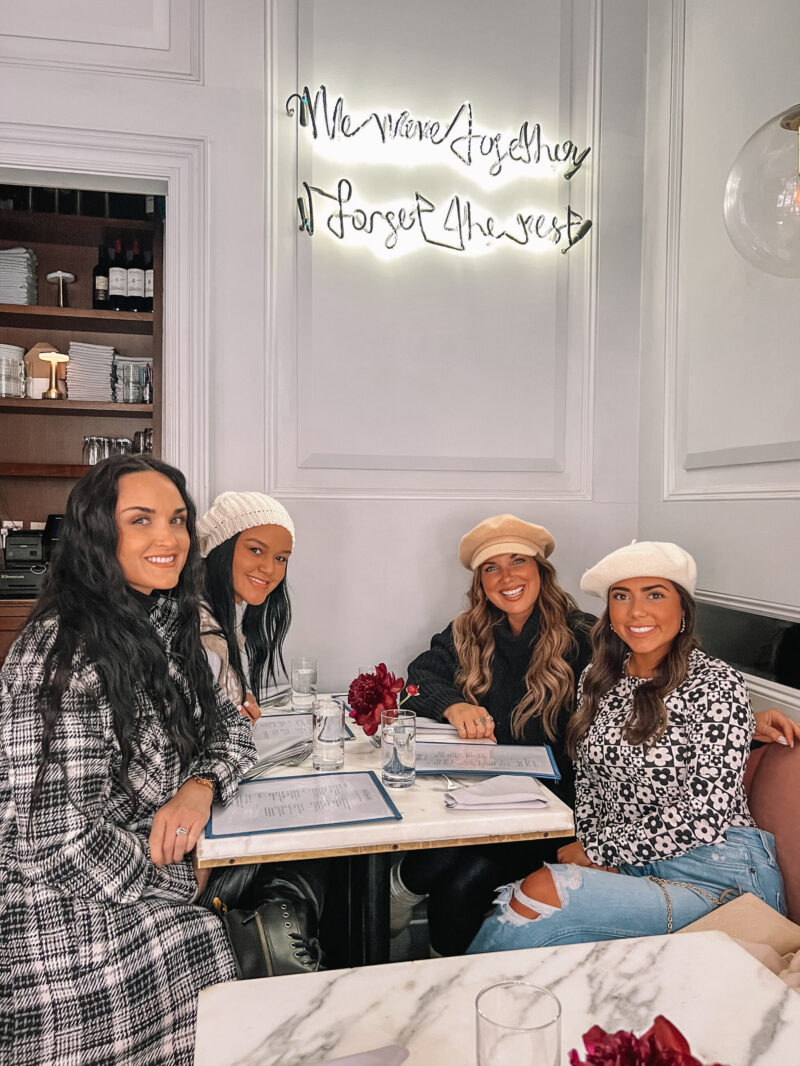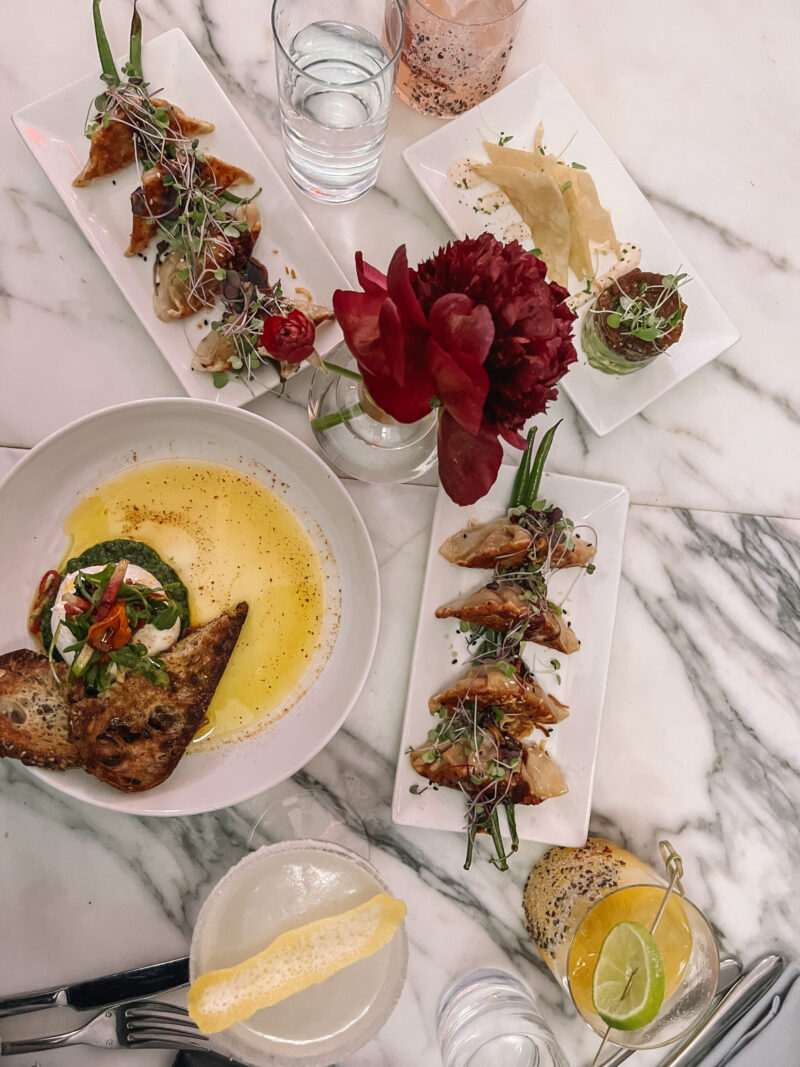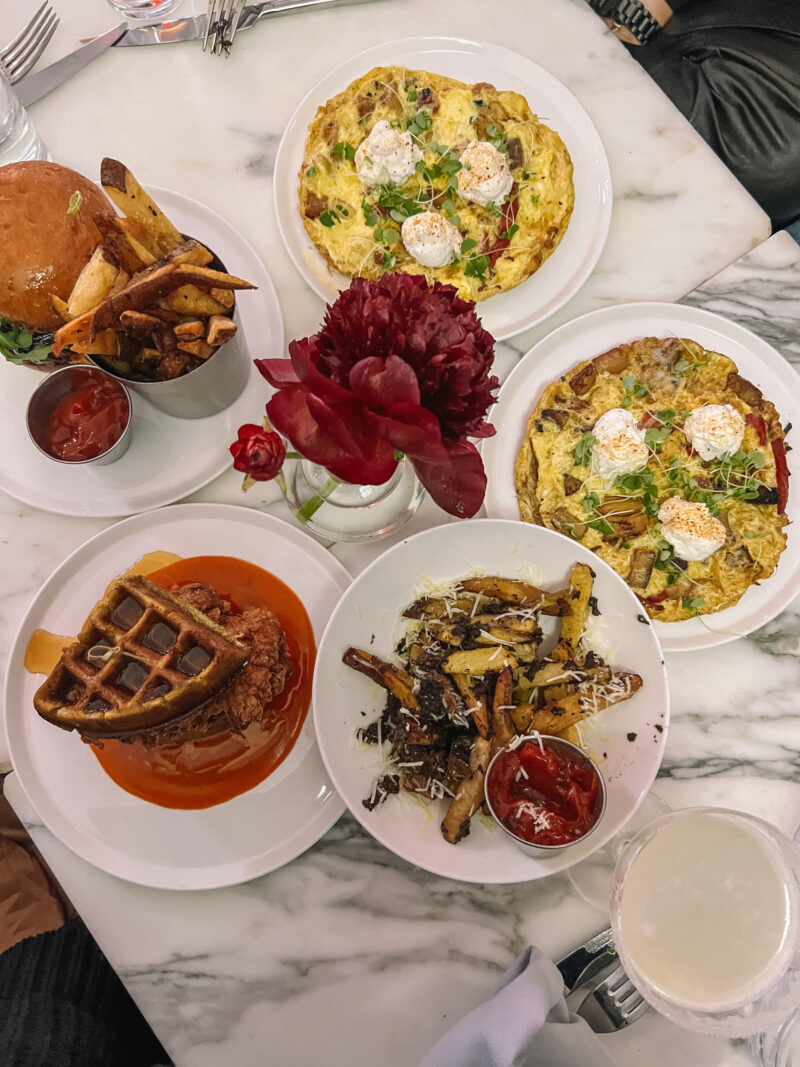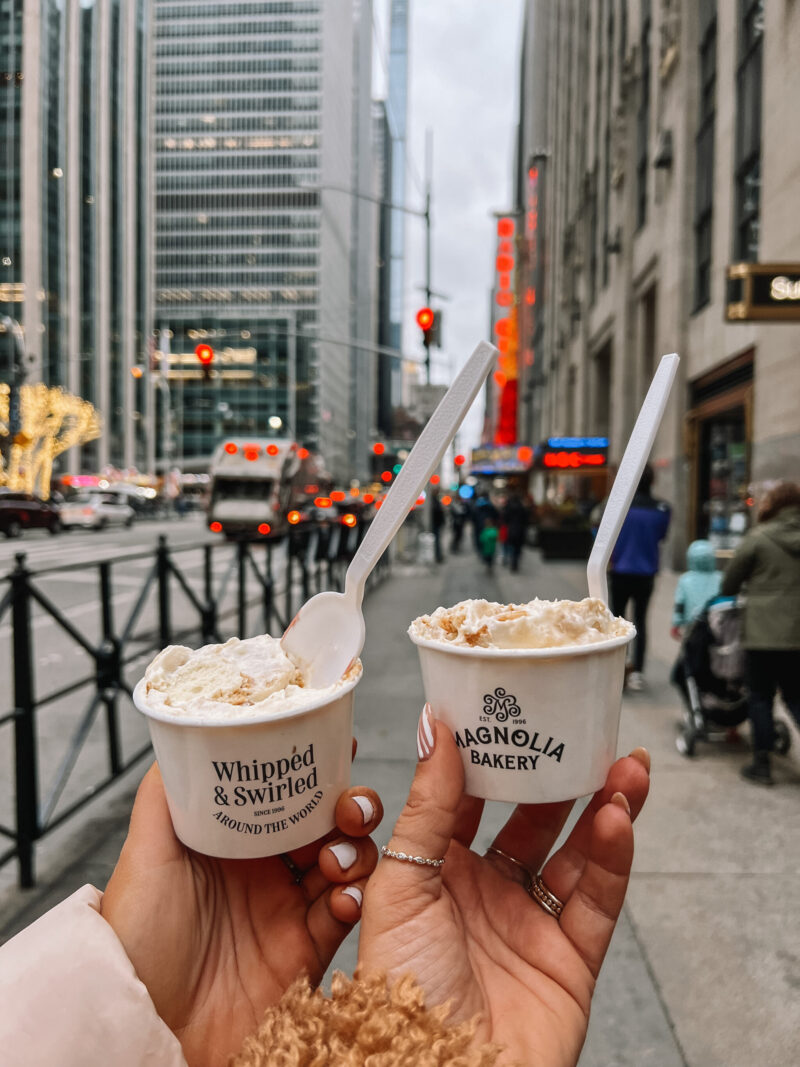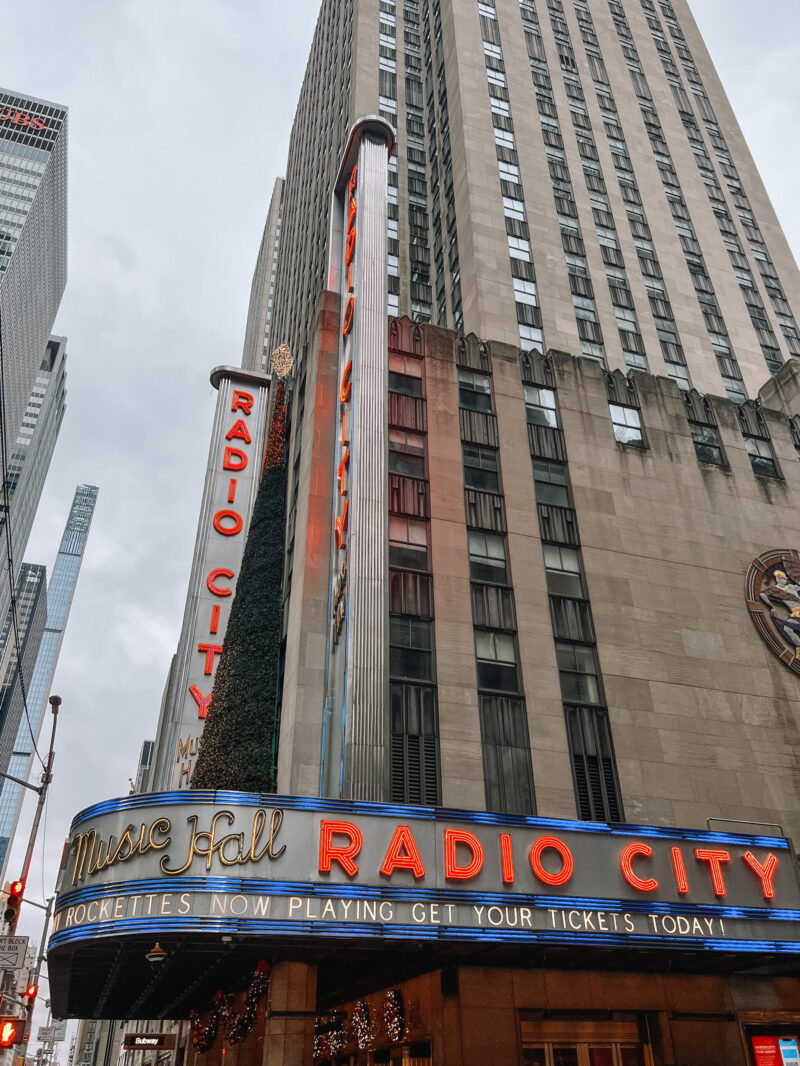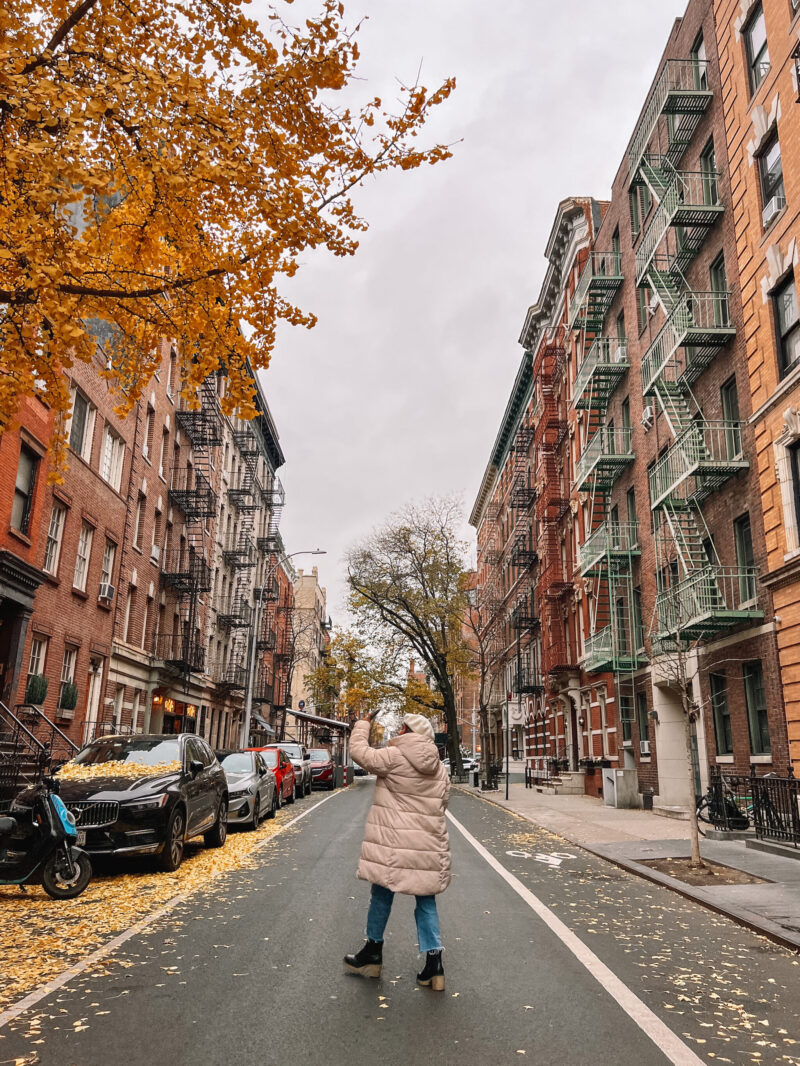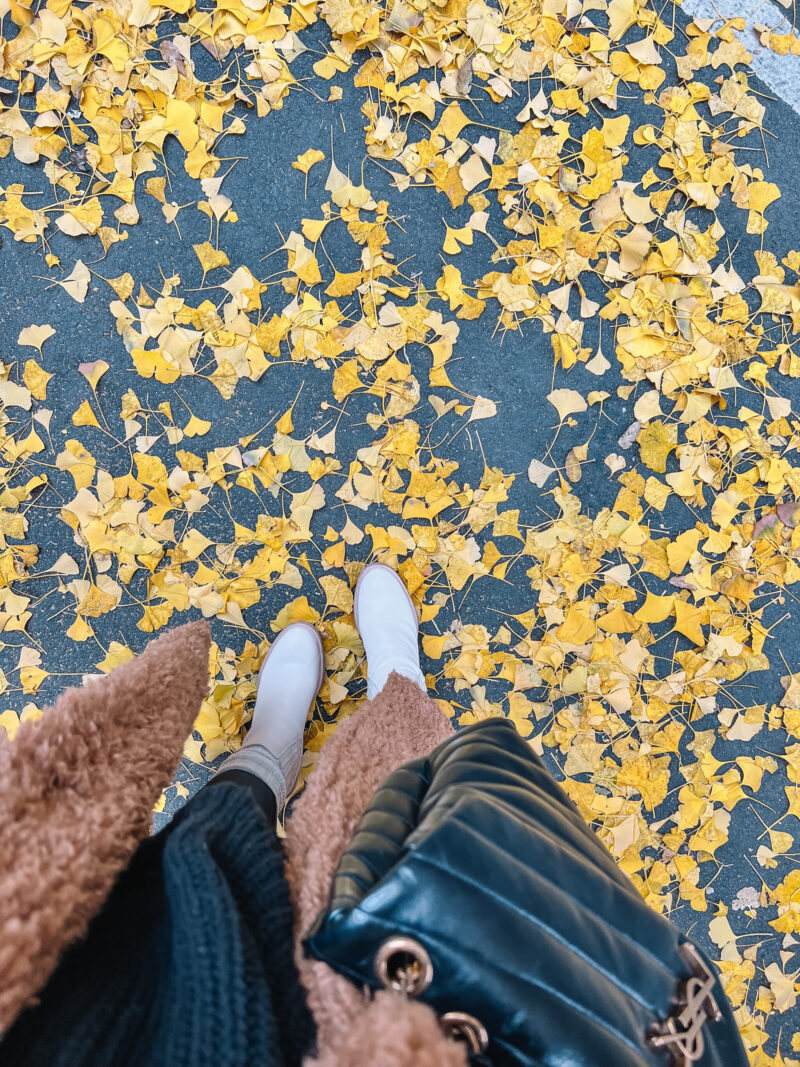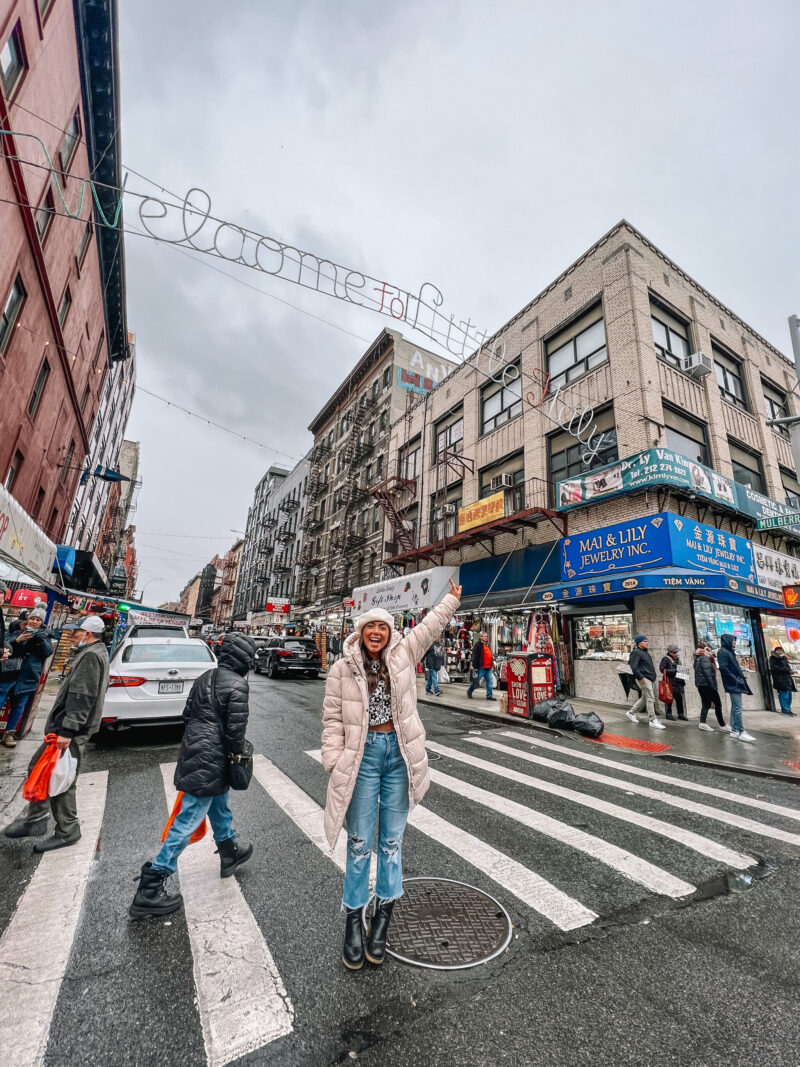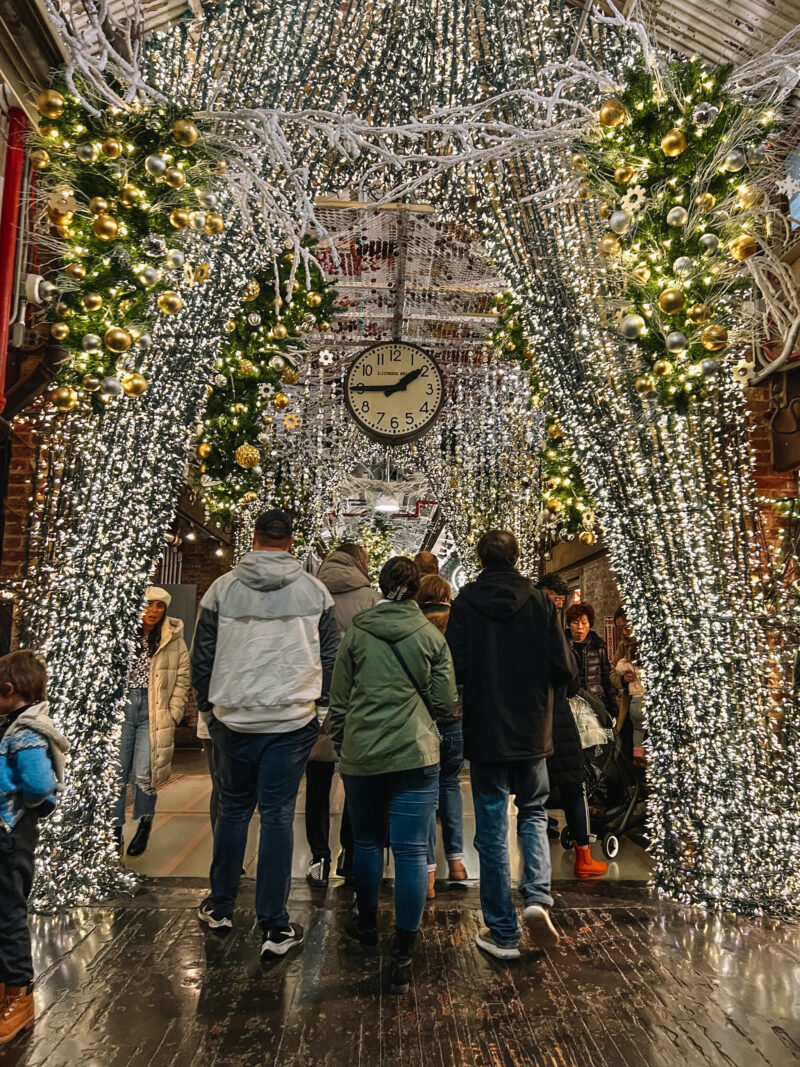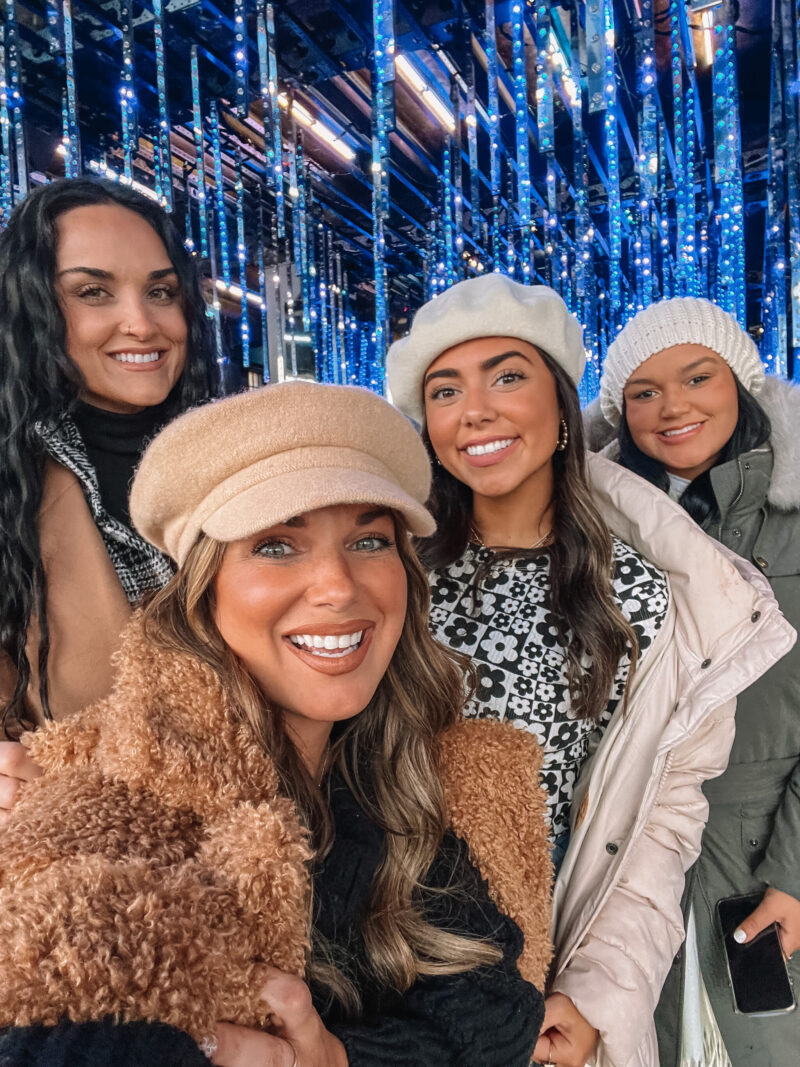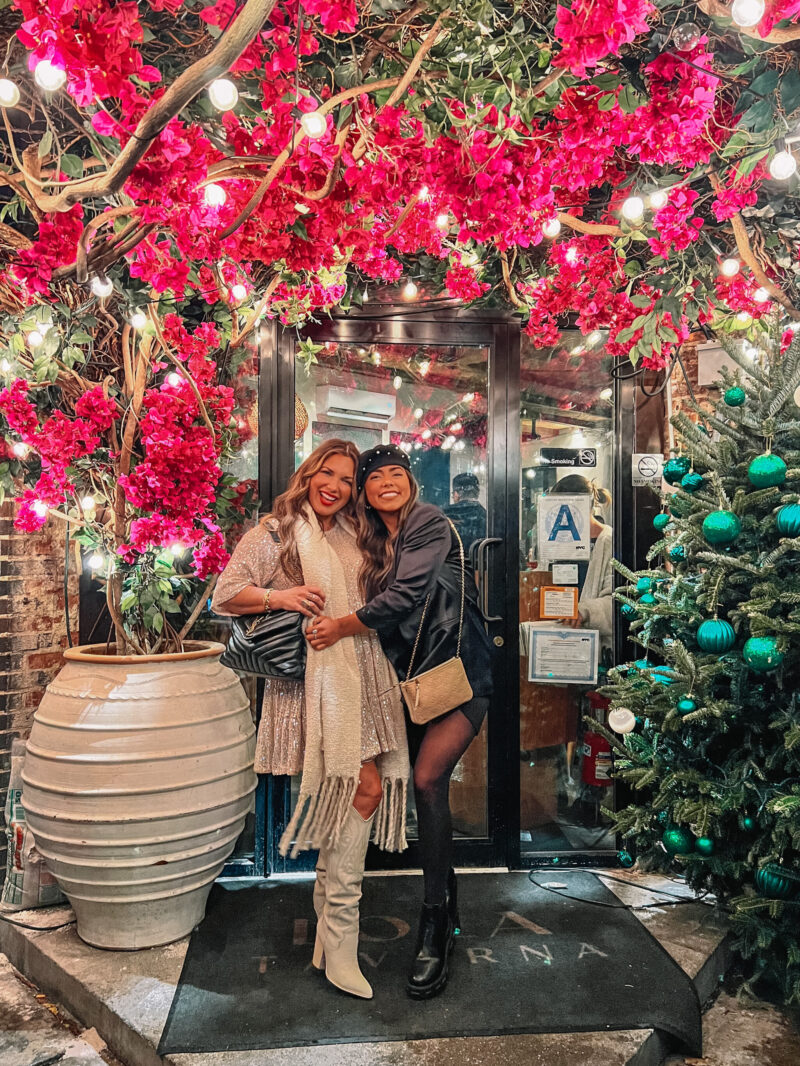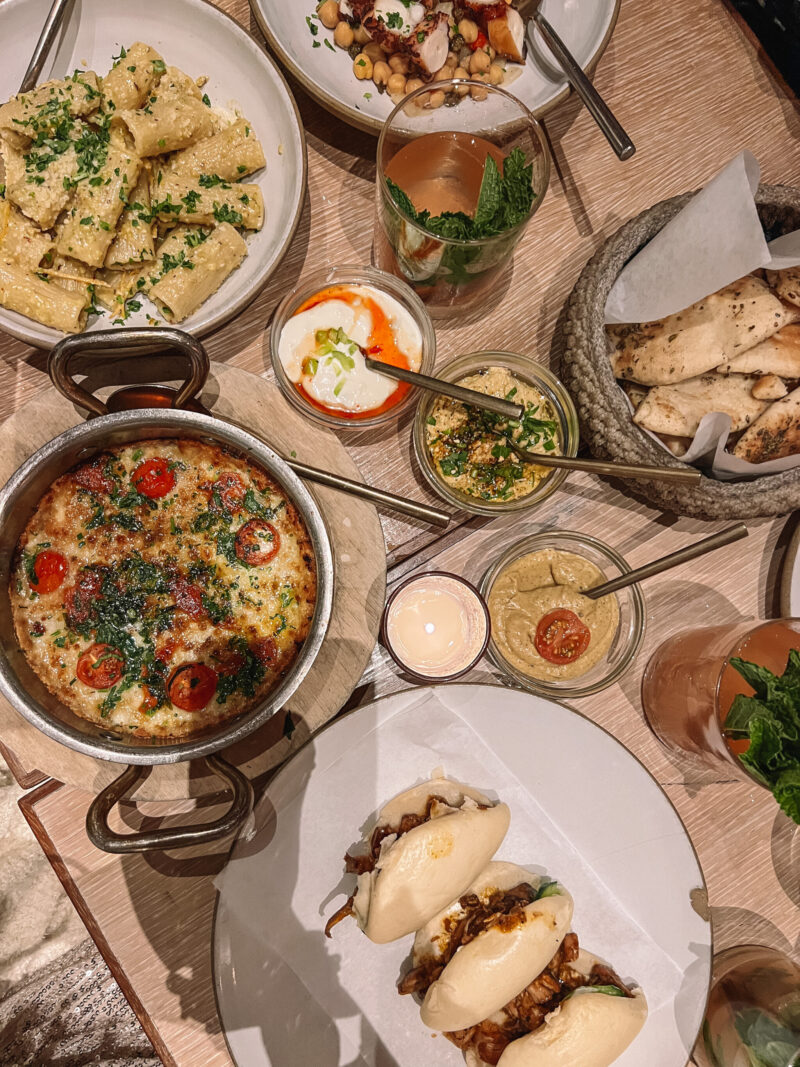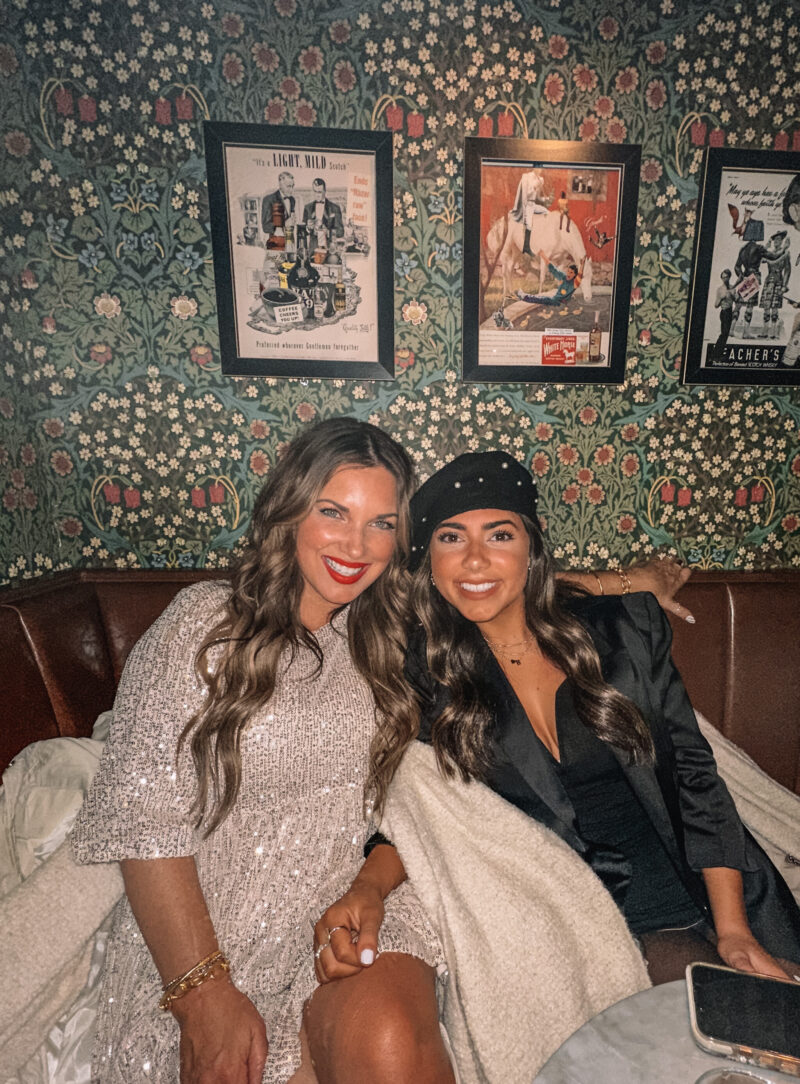 .
Monday:
1)Woke up early + headed to Brooklyn Bridge and a short tour of Macy's.
2)Last meal had to be in Little Italy. We ate at Zia Maria. It was YUM!!!!
3) We headed back to our hotel to get our luggage that they stored. And, headed to to the airport.
.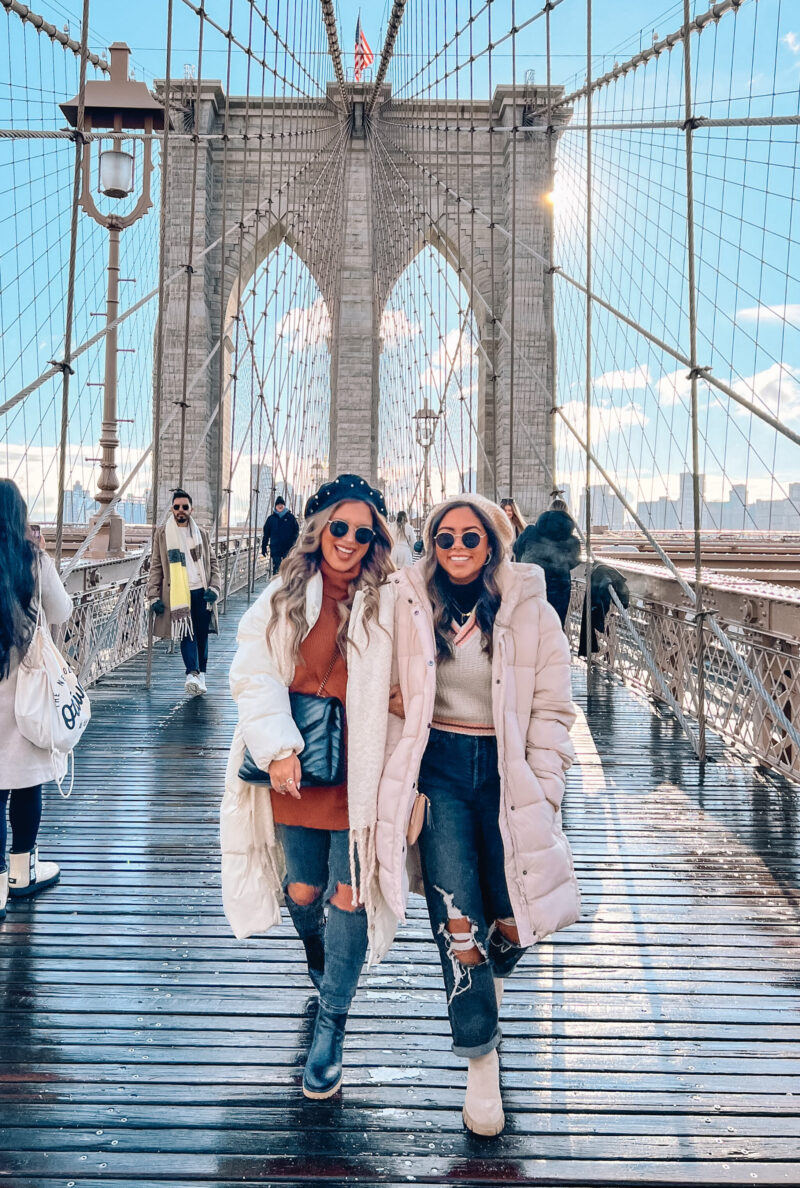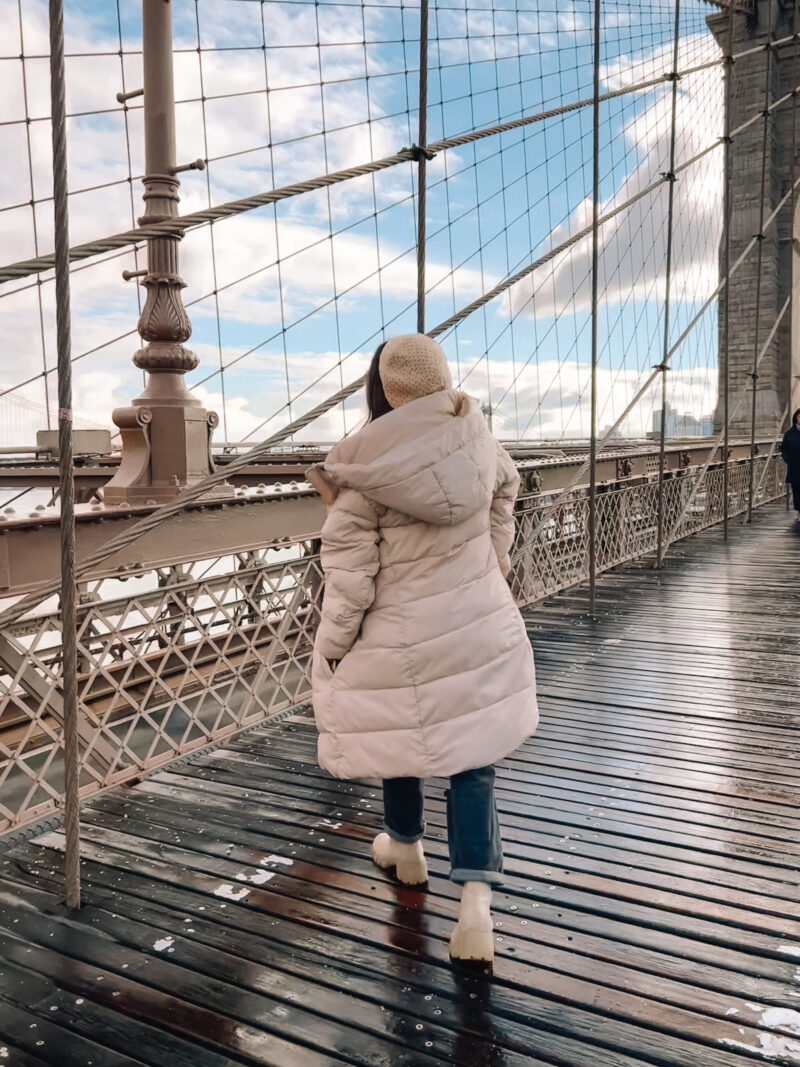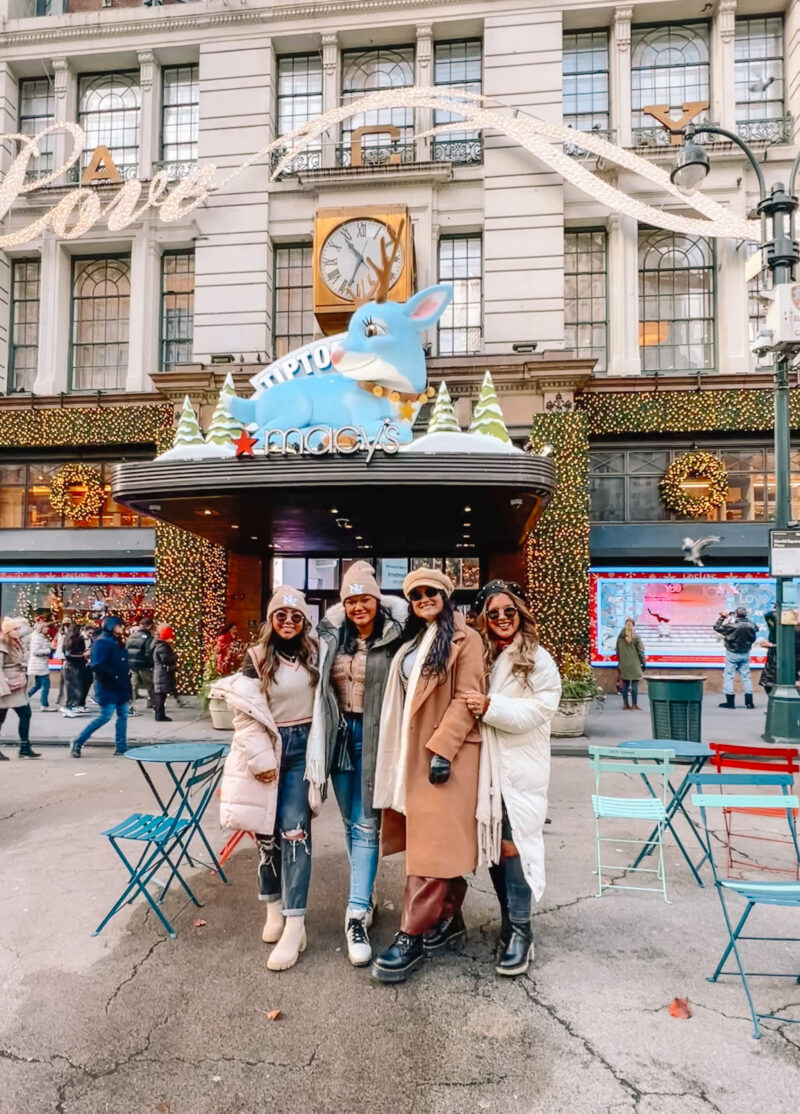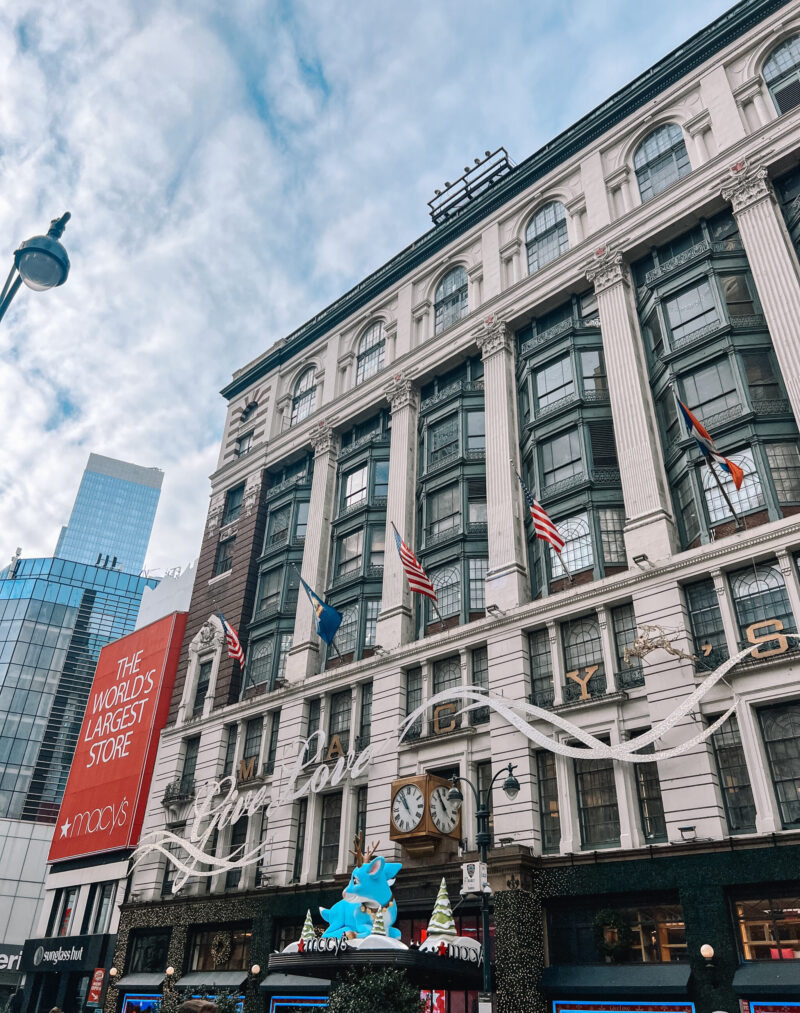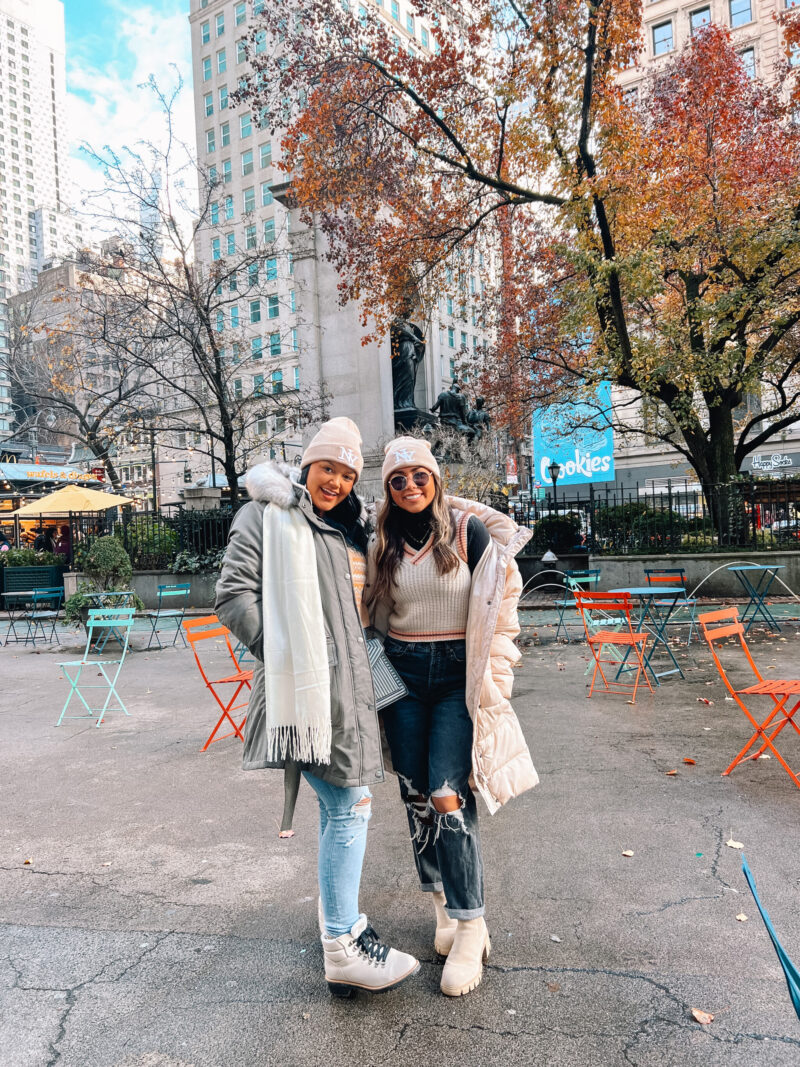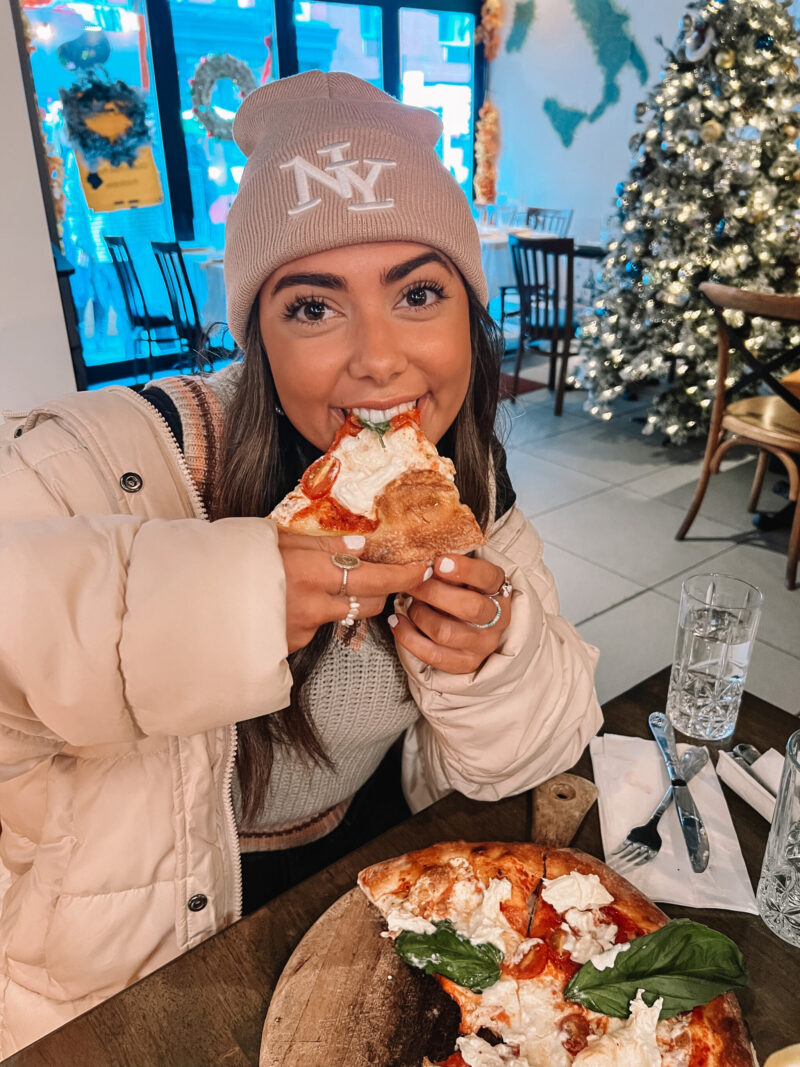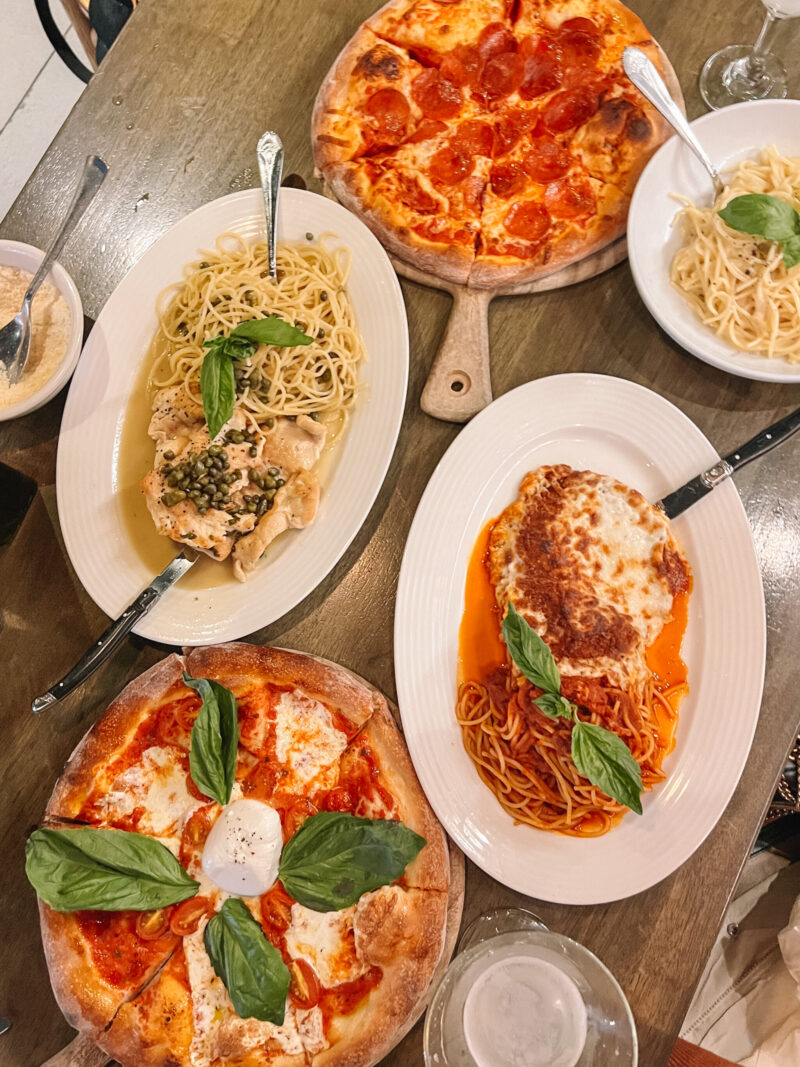 .
P.S. I highly recommend arriving at the airport two hours before your flight. We stood in the security line for over an hour.
Also, here is a list of some of my other favorite restaurants if you have more time:
.
Hope that this helps with your next weekend trip to NYC!!! Let me know If you need anymore suggestions!!
.

,
shop my outfits: 
.
.