So, this was a surprise trip for Mike's 50th, and Vermont did not disappoint. I chose Vermont because we have never visited New England during the fall. It was seriously magical around every corner!!! There was apples, pumpkins, maple syrup, beautiful fall foliage, and charming homes- I can't pick a favorite! It is one of those places that I want to visit again and again.
We only visited Stowe, Vermont on this trip, but I have a list of other quaint towns to visit next time.
.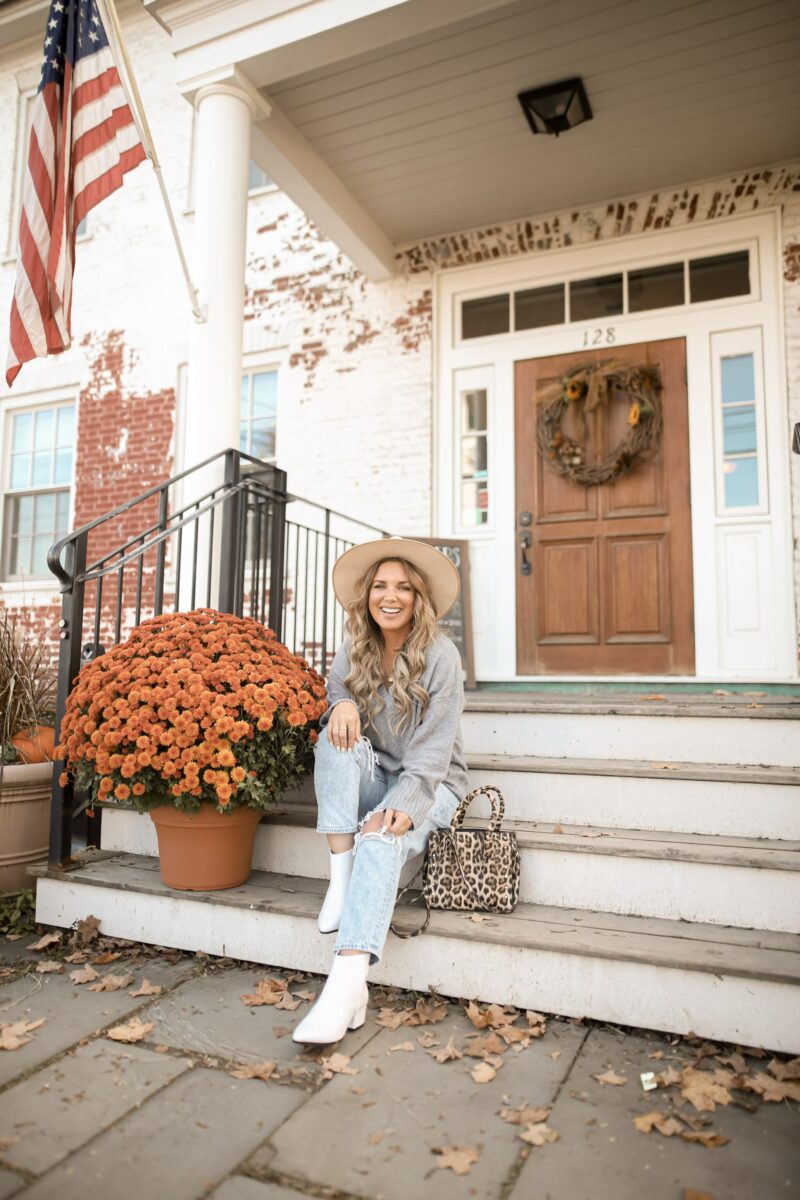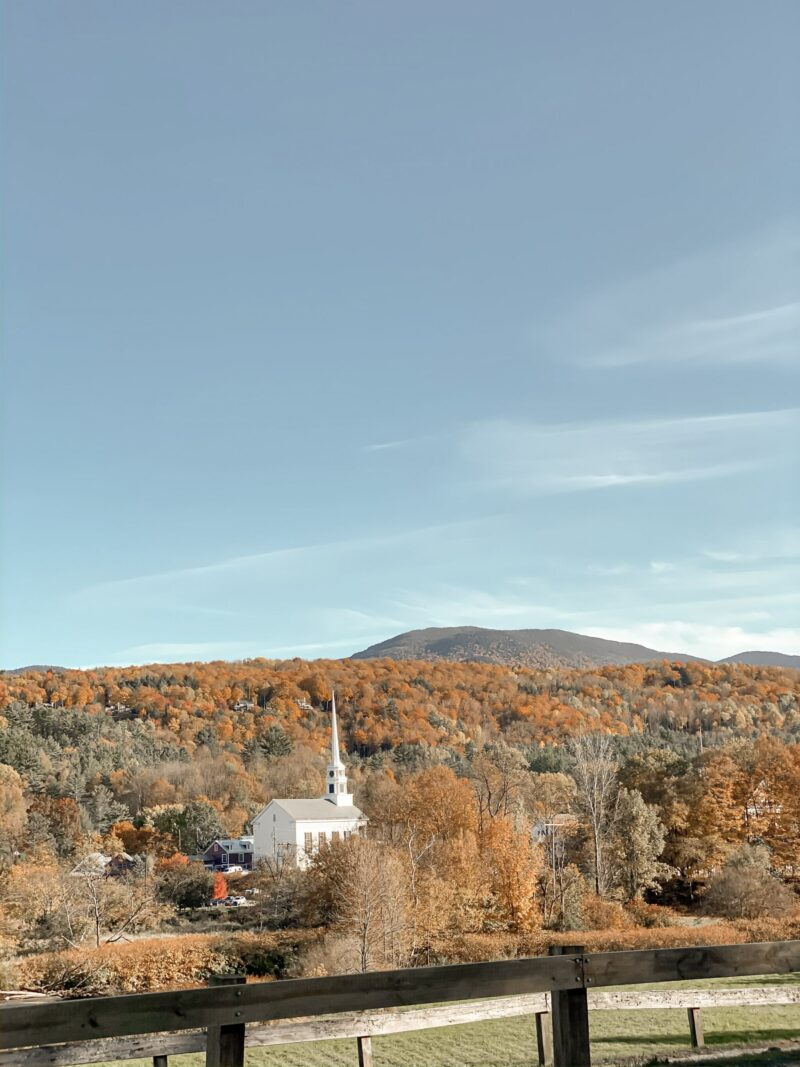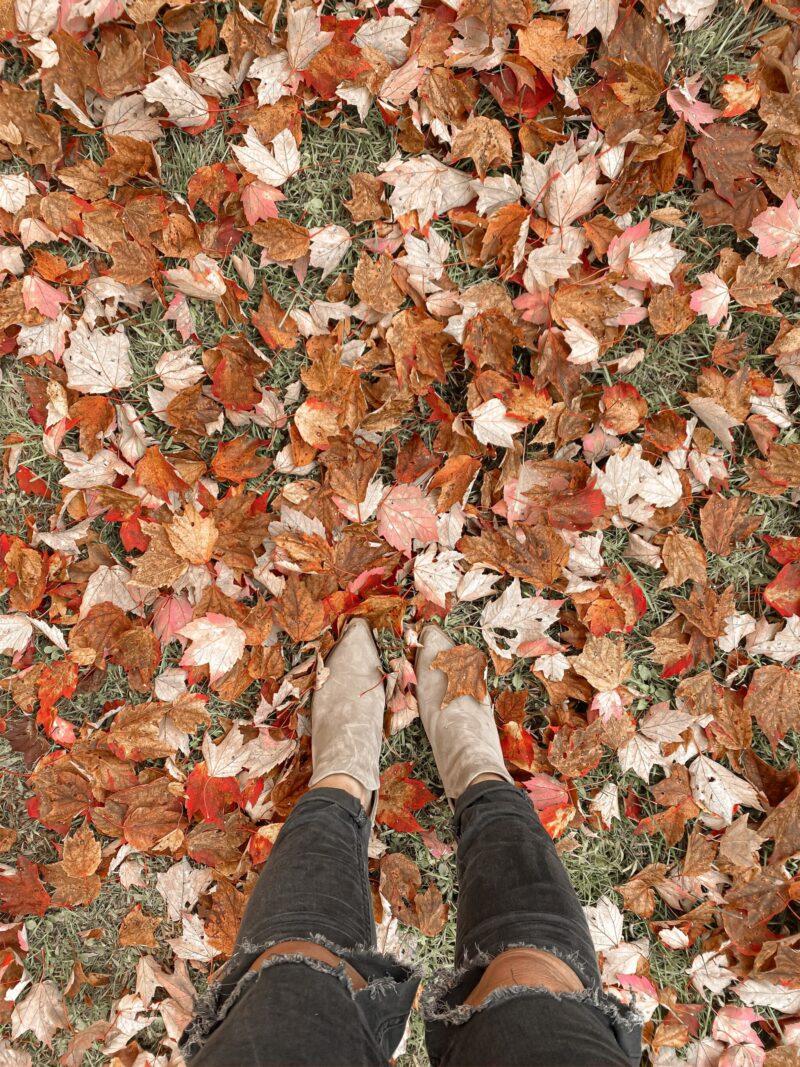 .
How to plan:
1} Rent a Car – We booked our flights only two weeks before our trip so flights were cheaper to fly into Albany, NY. We rented a car and drove to Stowe- it was roughly a 3 hour drive. It was a beautiful drive, but we will book our flights a little closer to our lodge next time!
2} Track The Foliage
–  I didn't really track the fall foliage, but we lucked out. It was the perfect weekend to go. The weather and leaves were showing off just for us!! Here is a way to find out when peak season will be in the fall-
leaf tracker
.
3} Make Dinner Reservations – So, we didn't plan in advance which made it harder to get dinner reservations. I suggest to book those before the trip so you won't have to wait hours.
4} Pack Layers – Make sure to pack layers. It is cooler in the morning and warms up during the day.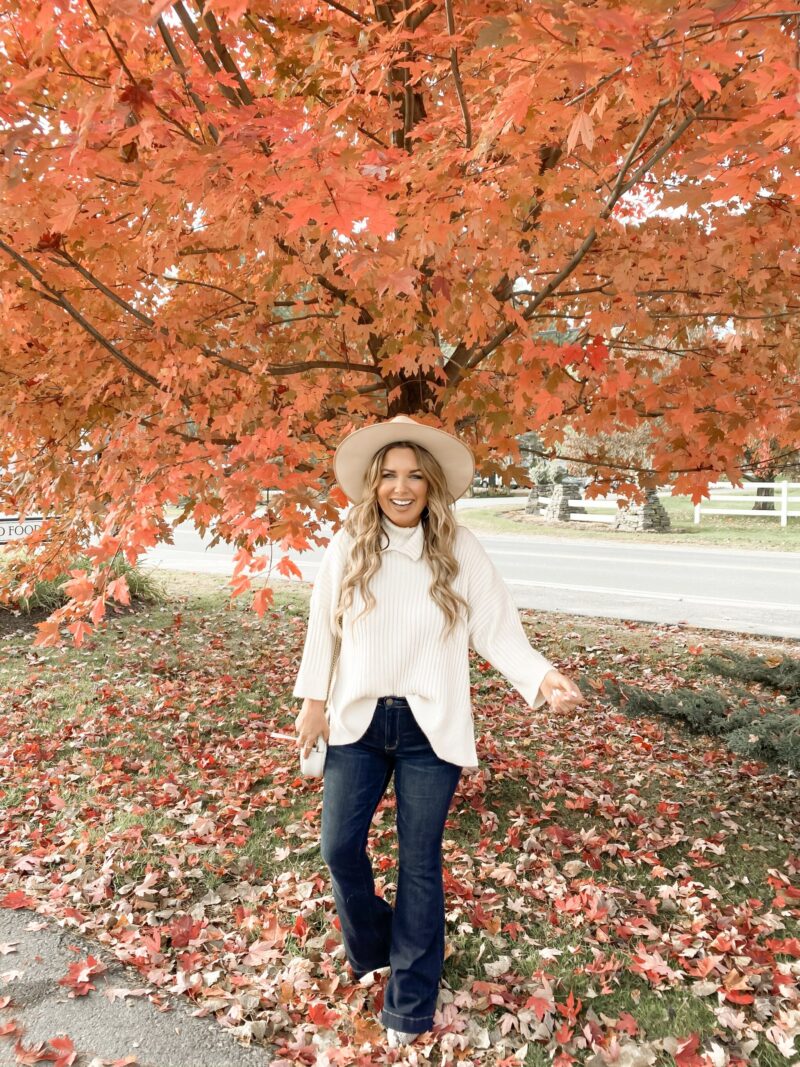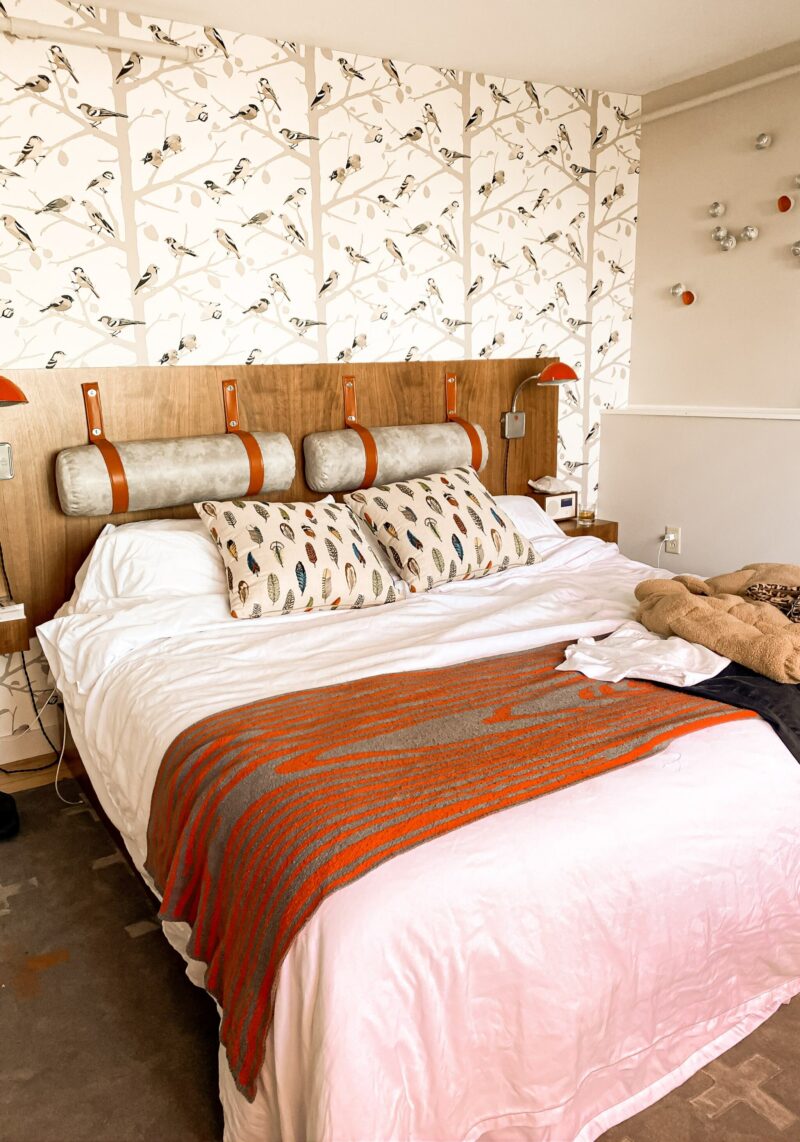 .
Where to Stay:
1} Field Guide Lodge – I can't brag enough about this modern yet rustic lodge that we booked for the weekend. The decor was top notch- trendy yet cozy. We booked a suit which had two bedrooms, a living room and a kitchen. A gourmet breakfast was included which was so nice. But, my favorite part about staying here was the view outside our window- gorgeous trees that were graced with golden, orange leaves.
2} Brass Lantern Inn – This is a quaint bed and breakfast that was on our list. It is so charming. Take a peek at the rooms and decor.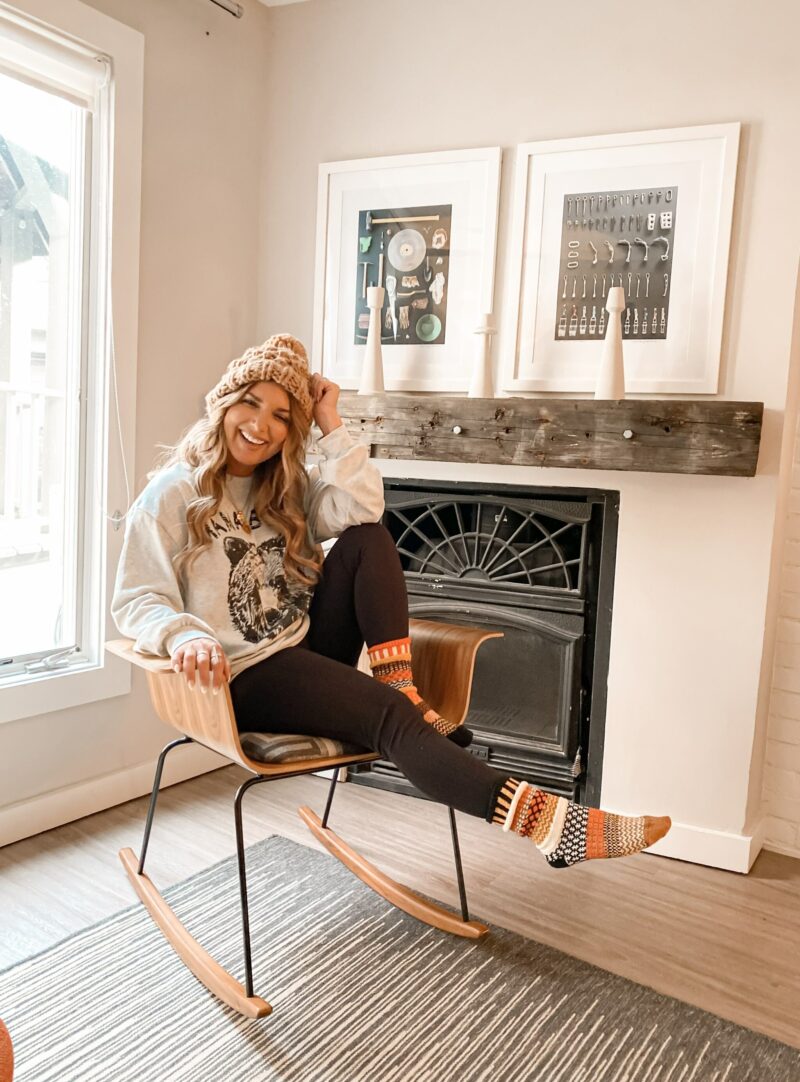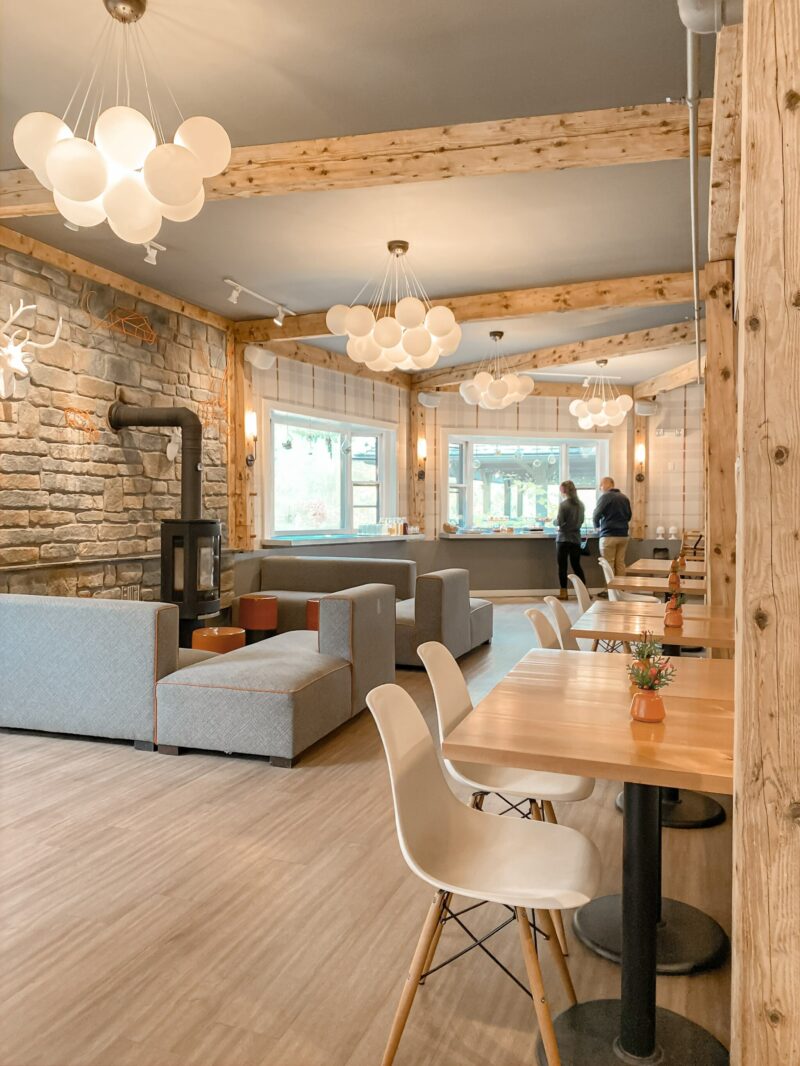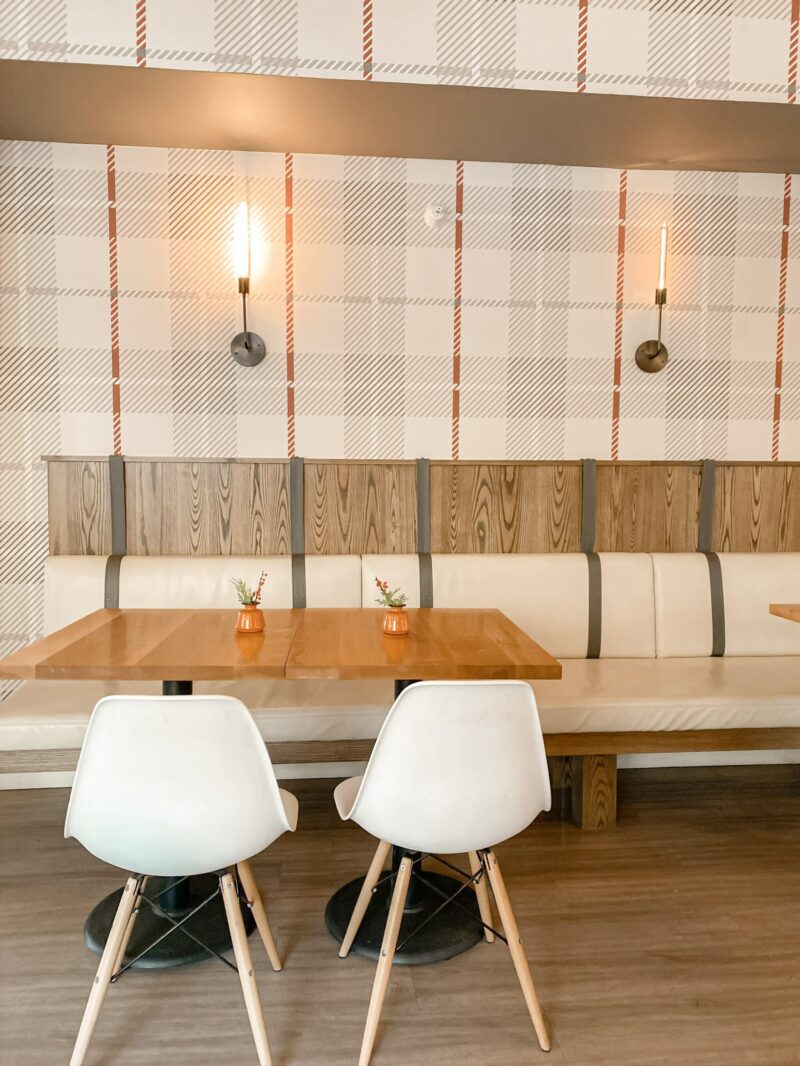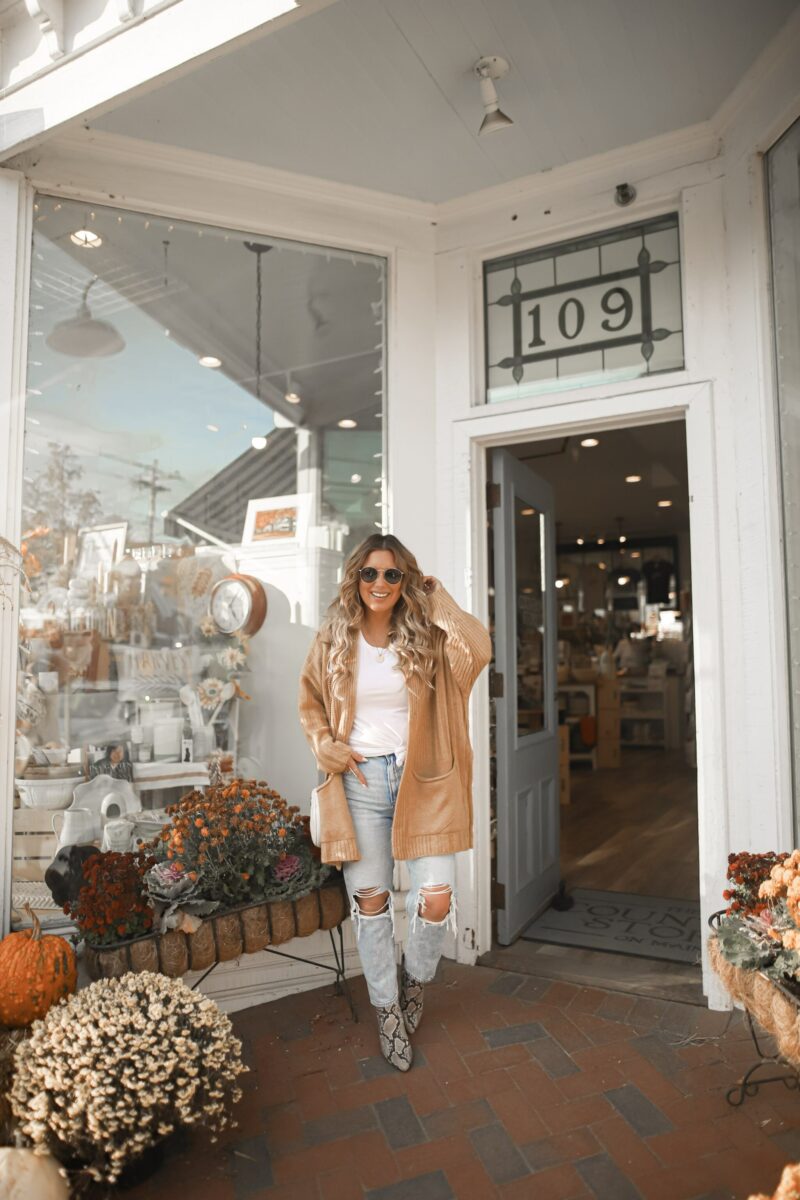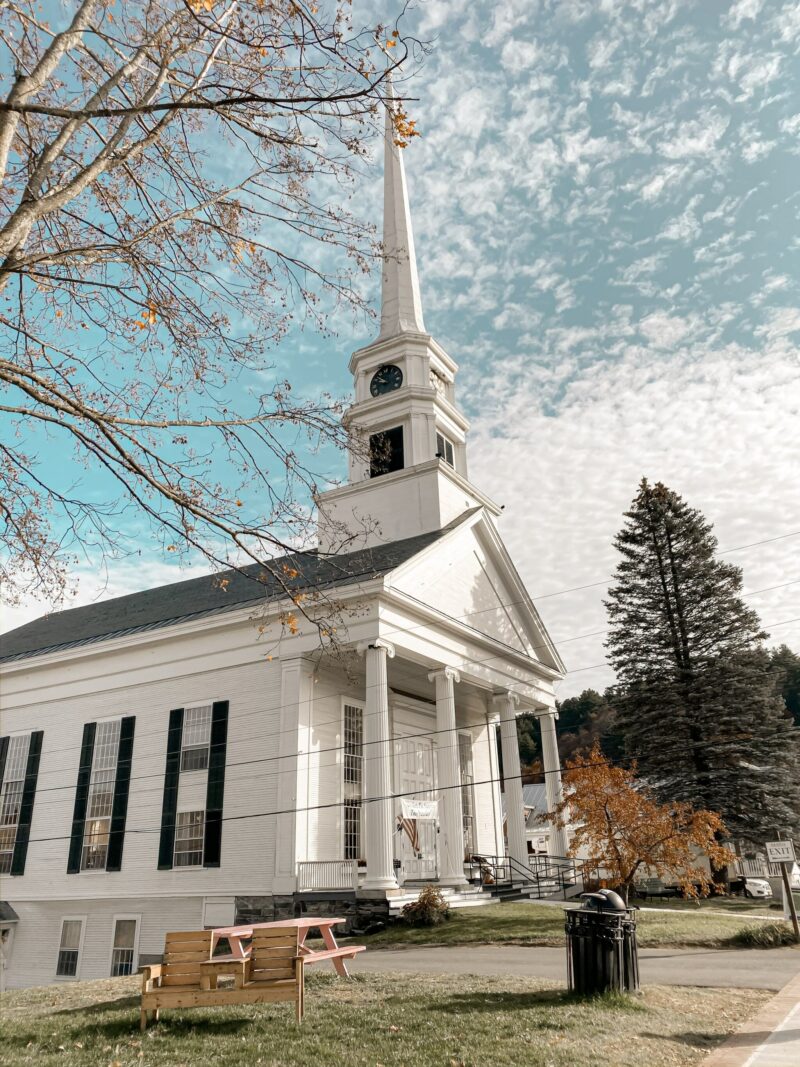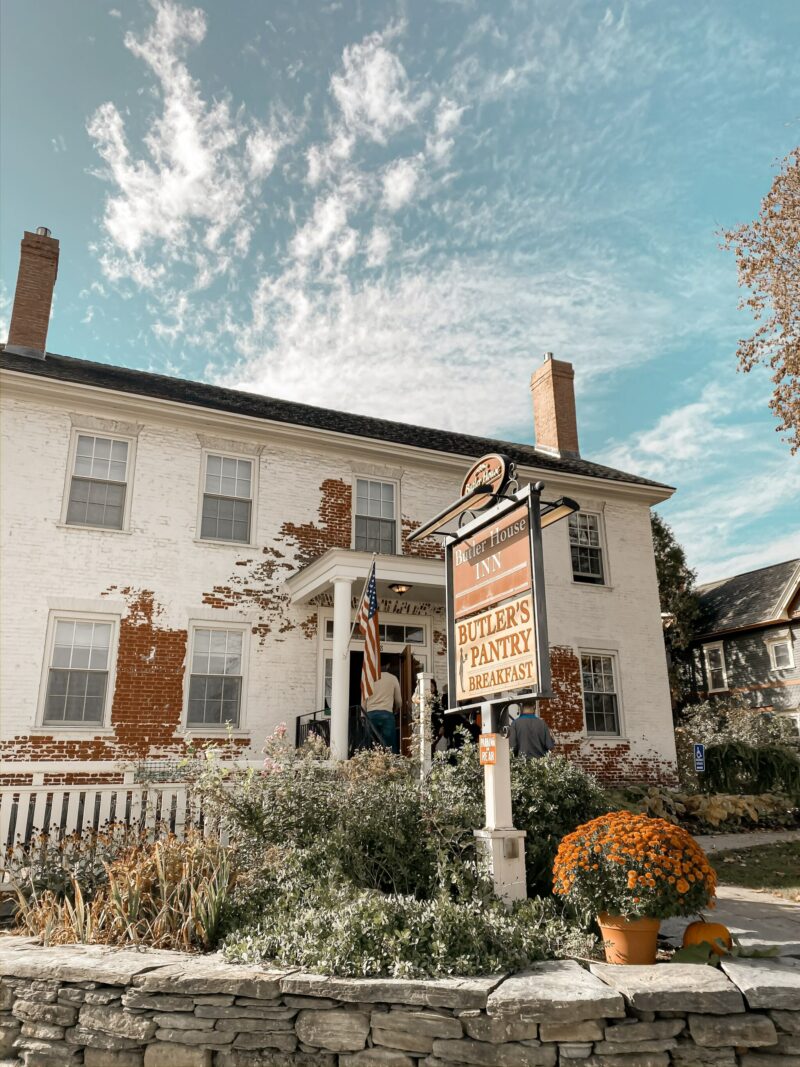 .
Where to eat:
I'm only going to point out the restaurants that we all enjoyed. There were a few others that were okay, but we wouldn't suggest going to them.
1}
Butler's Pantry
– We ate here the last morning because it is a tradition to do a fun breakfast while on vacay. And, we had to taste their blueberry pancakes. They did not disappoint. This was worth the wait.
2}
Piecasso
– We ate here for lunch. The pizza was really good. We did have to wait for a half an hour, but we did enjoy our time there.
3}
Plate
– This was by far our favorite meal and experience food-wise while on this trip. The atmosphere, the ambiance, and the cuisine was outstanding. And, we were so pleased with the staff. Make reservations!! you won't be disappointed. We will definitely be visiting this restaurant again.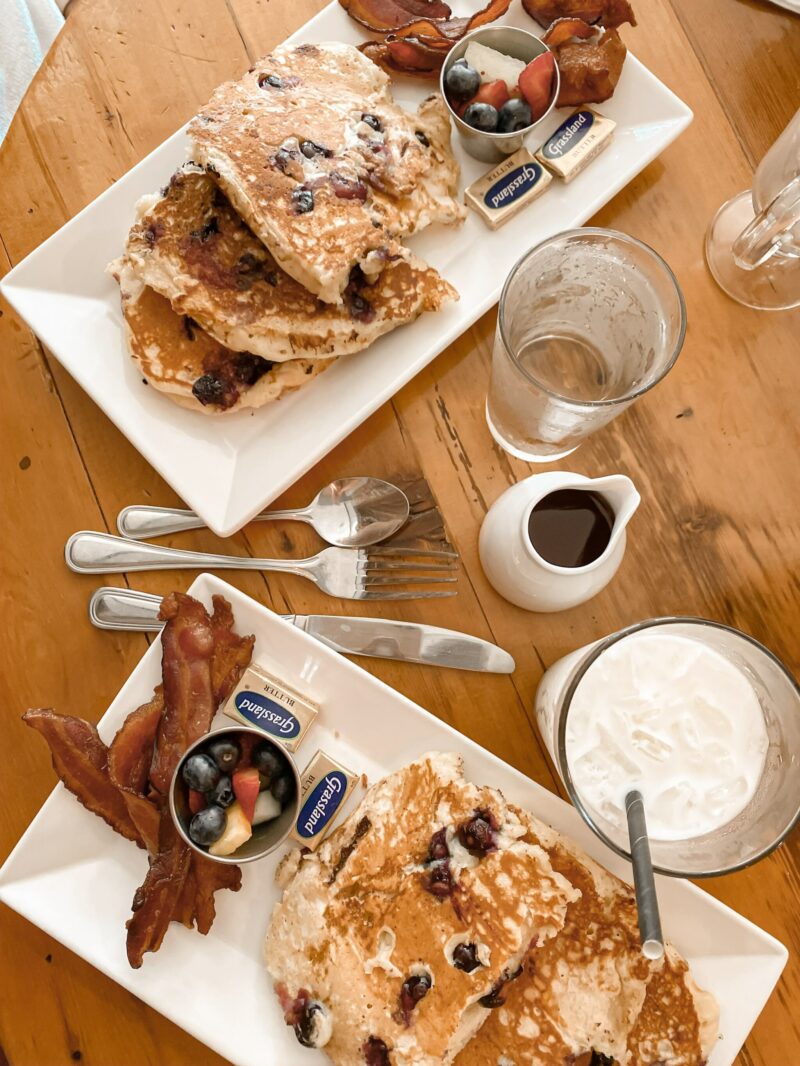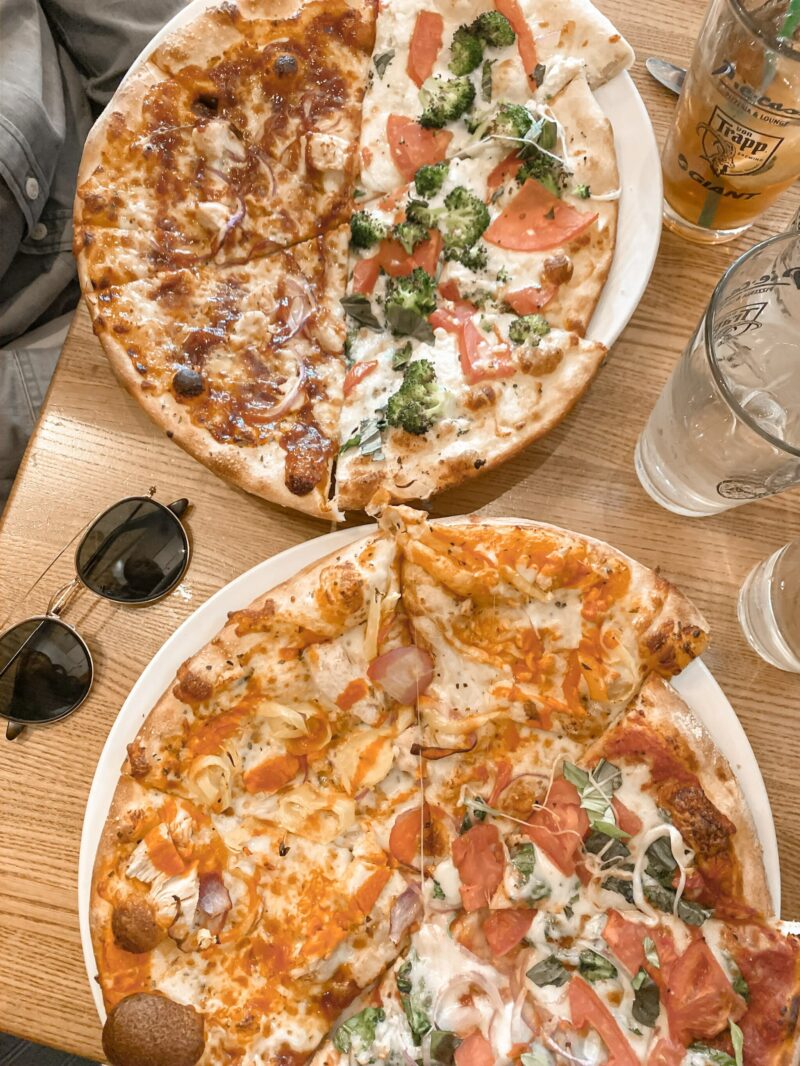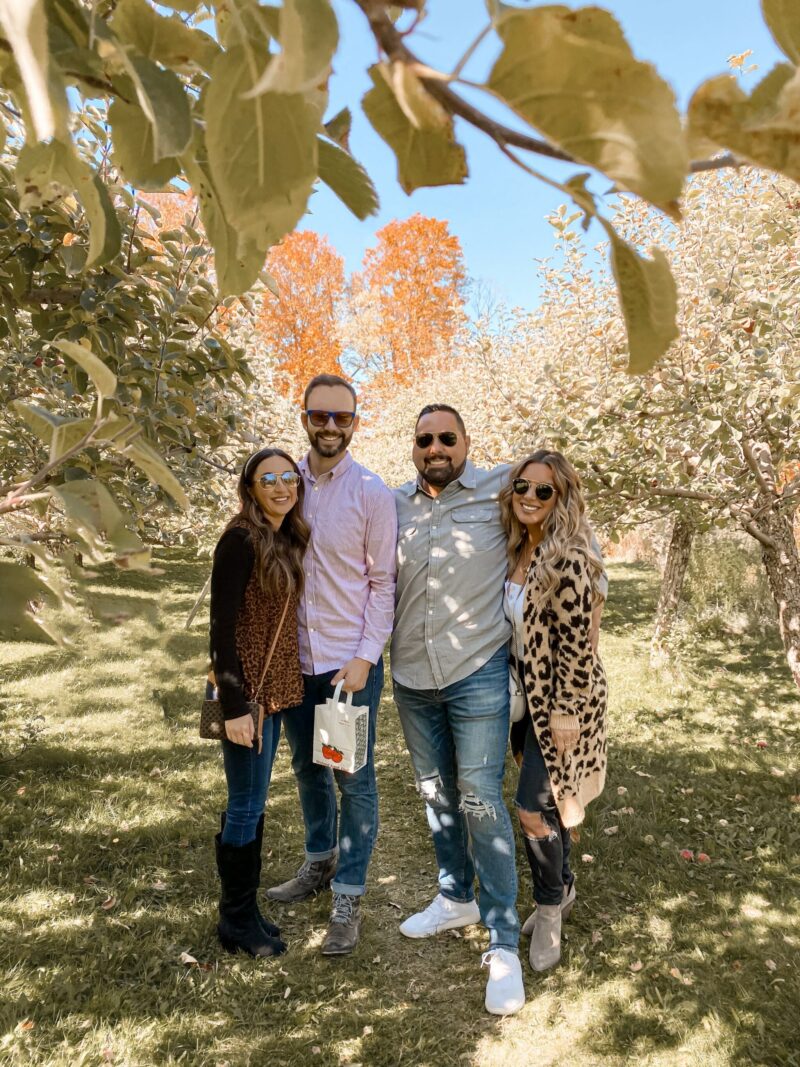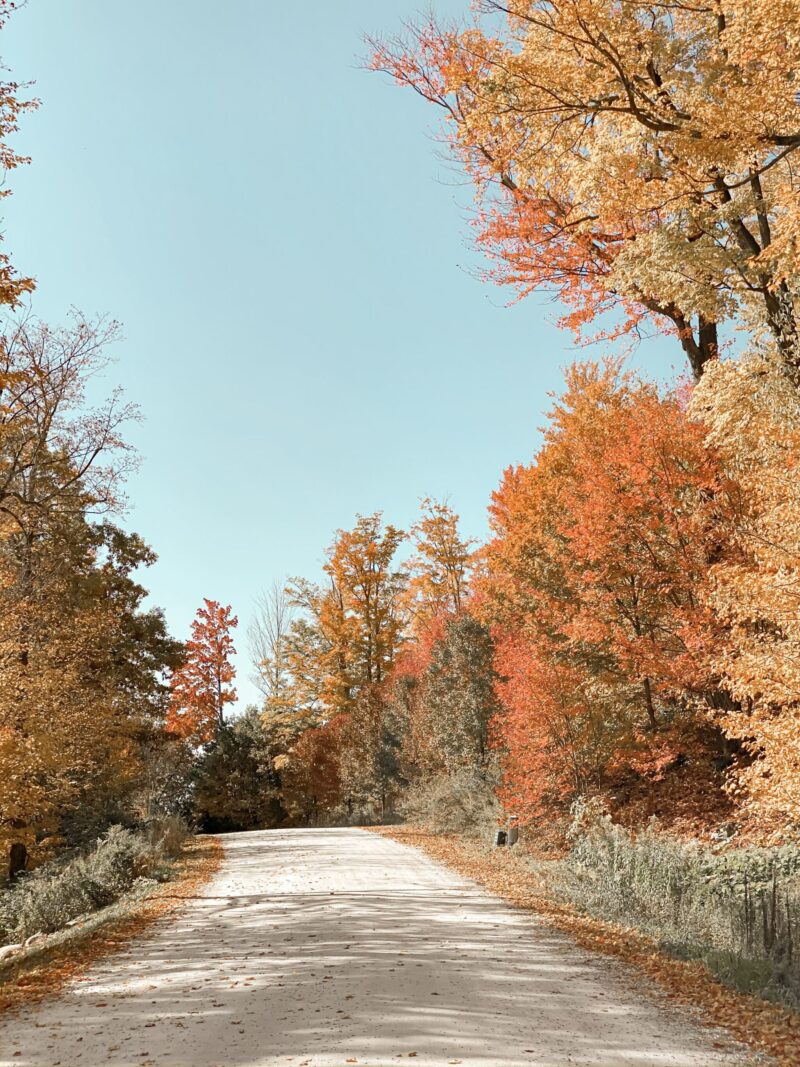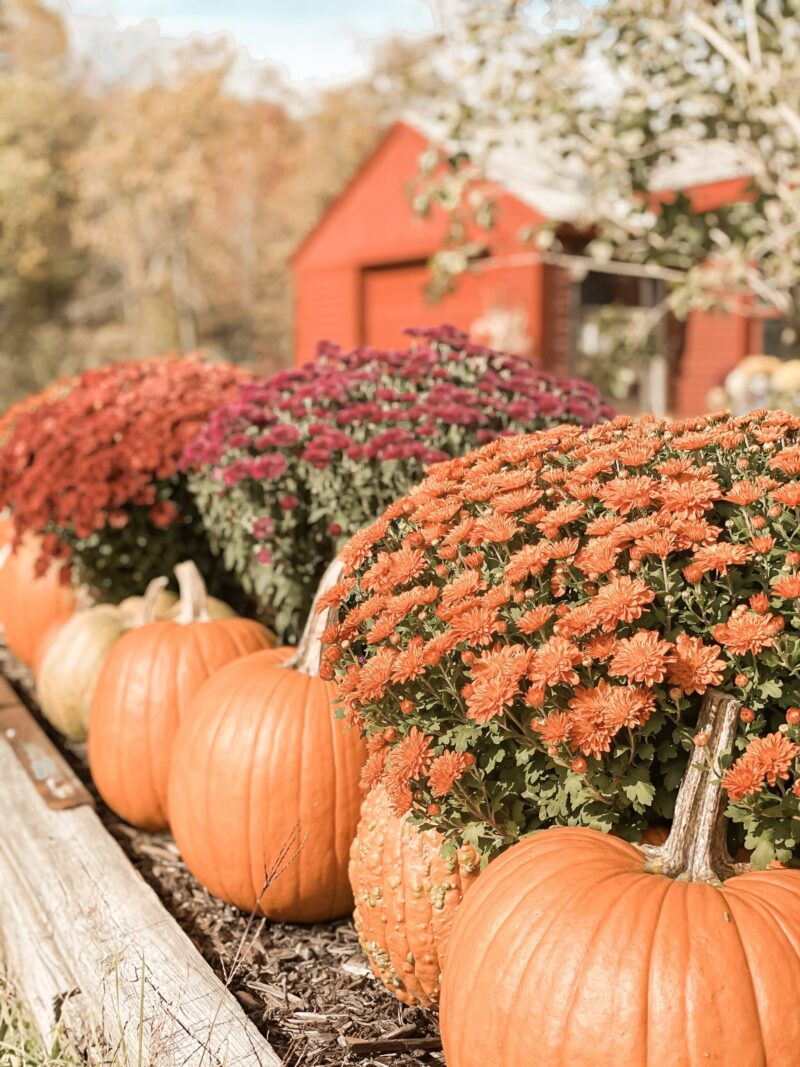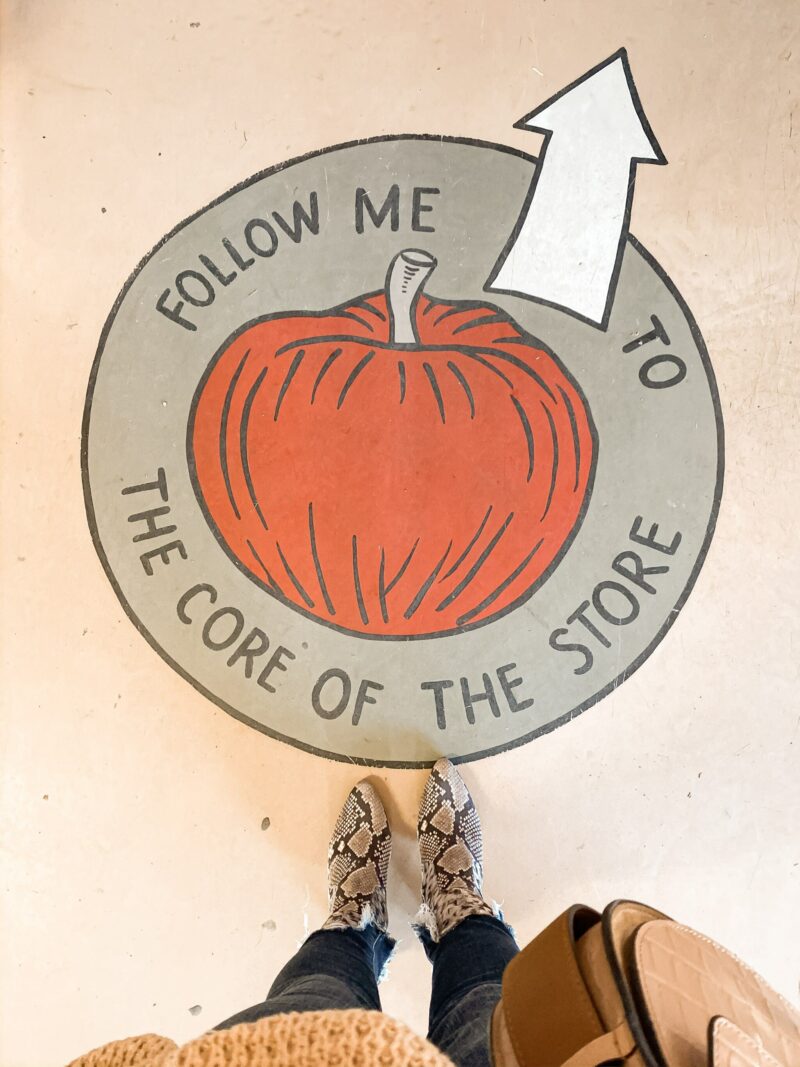 .
What to do:
1} Cold Hollow Cider Mill 
– This was top on the list to visit. They have all sorts of yummies- apple cider donuts, hot + cold apple cider, and lots of souvenirs. We even brought donuts home to the kids.
2} Hunger Mountain Orchard – This was also top on my list- visiting an apple orchard. Hunger Mountain Orchard was established in 1979 and is located along the Worcester Mountain Range in Waterbury. The orchard is open yearly for picking and sales from early September until mid-October. We had such a lovely time learning about each type of apple and taste testing them too. We even bought a few to take home.
3} Ben & Jerry's
– The factory is located in Waterbury – right outside of Stowe. They offer tours, but the line was way too long. We did enjoy taking a peek at all of the flavors.
4} Trapp Family Lodge – We missed the tour, but we did get to visit the lodge. In the early 1940s, the von Trapp family toured the United States as the Trapp Family Singers before eventually settling in Stowe, Vermont. They are the family connected to the movie, The Sound of Music.
5} Gondola SkyRide – Soar to the top of Mt. Mansfield – Vermont's highest mountain – to see Vermont's greatest views the easy way – in the famous, and completely refurbished, Stowe Gondola SkyRide. This was worth it. We were in awe of the landscape and the fall foliage. We even ate lunch at the restaurant at the top of the mountain.
6} LANTERN TOURS – This was a blast. They give each couple a legit, vintage lantern with a beeswax candle. And, the tour guide tells compelling stories of early settlers, and we viewed some of  Stowe's historic buildings.
7} Shopping in downtown Stowe – They have so many cute shops and candy stores on the strip. We bought lots of goodies for the kids.
.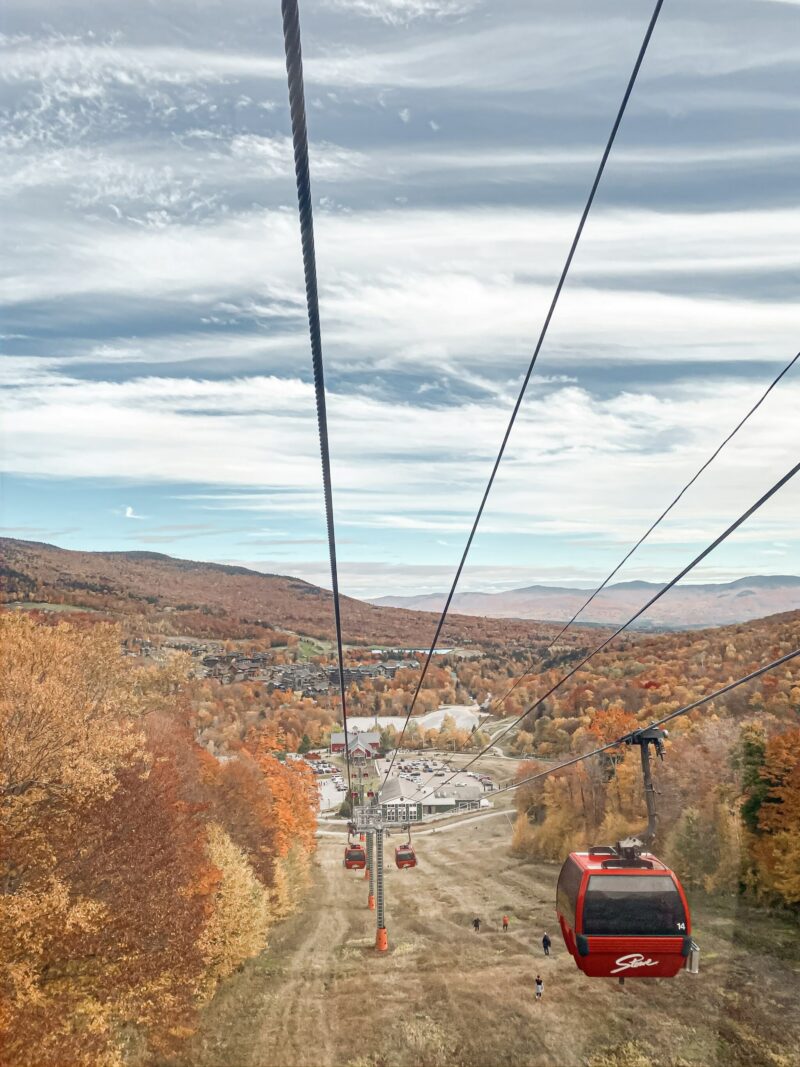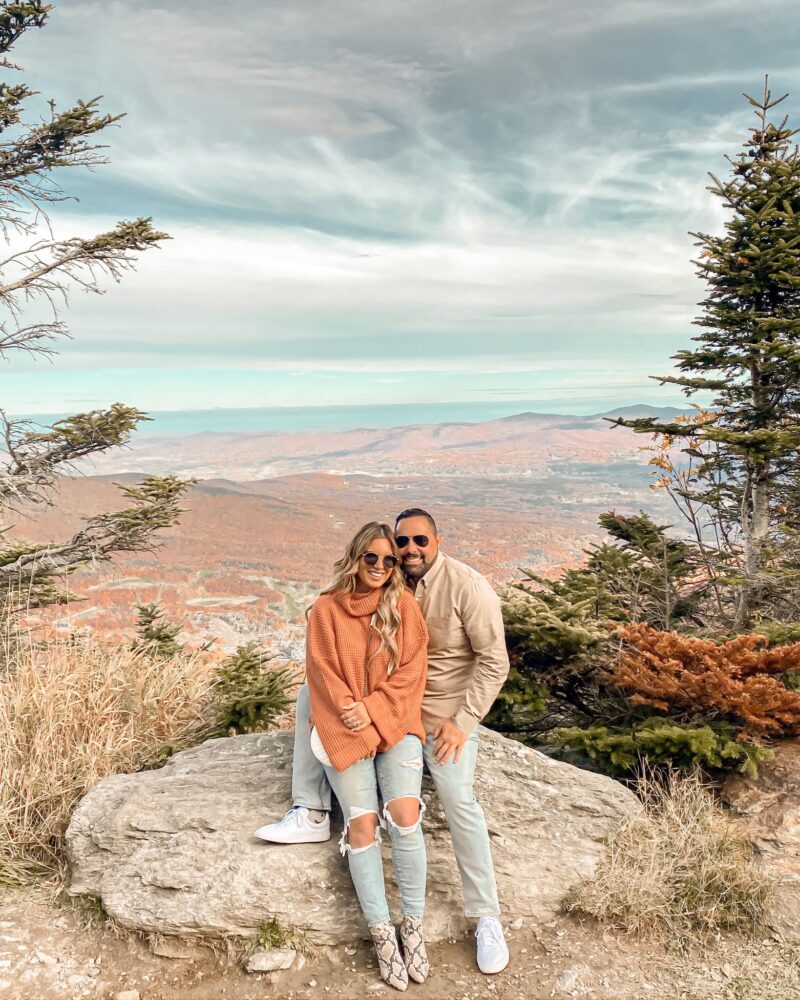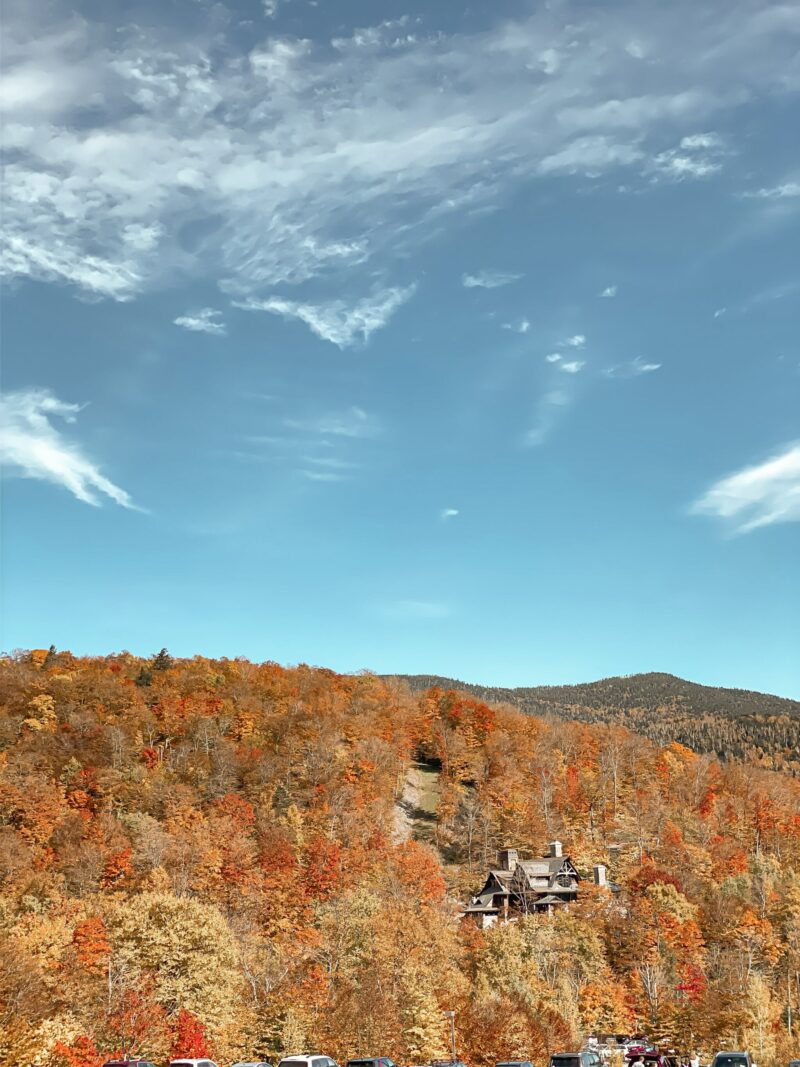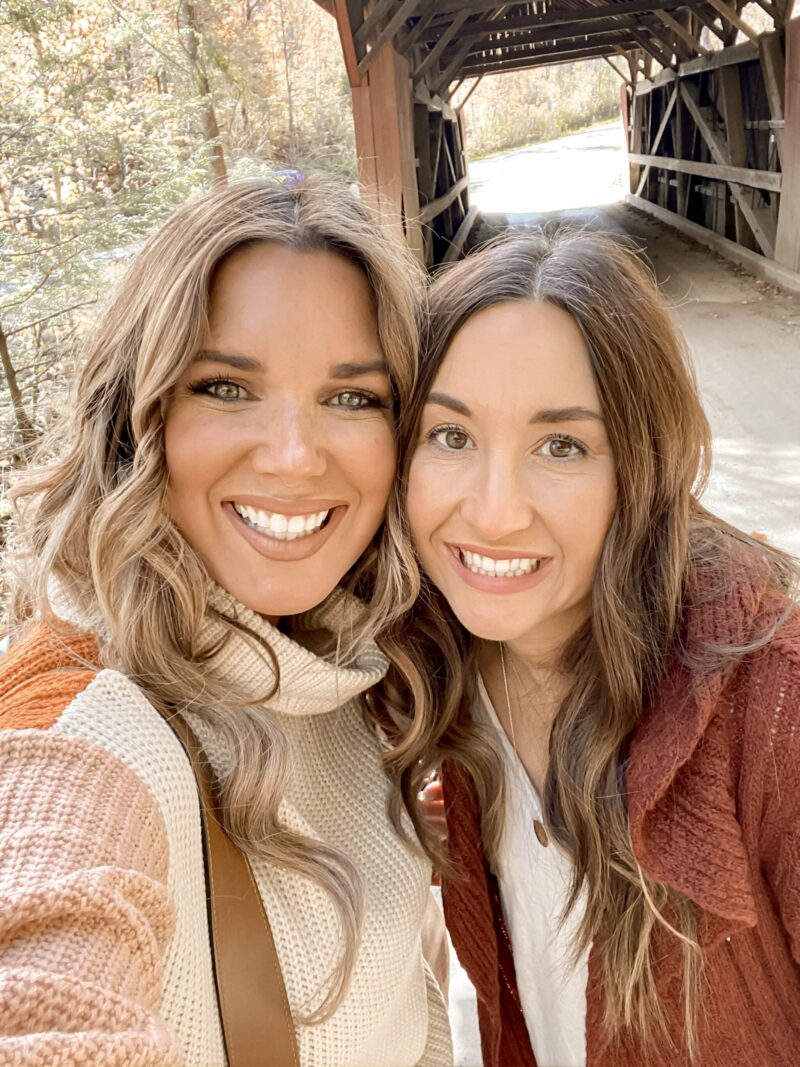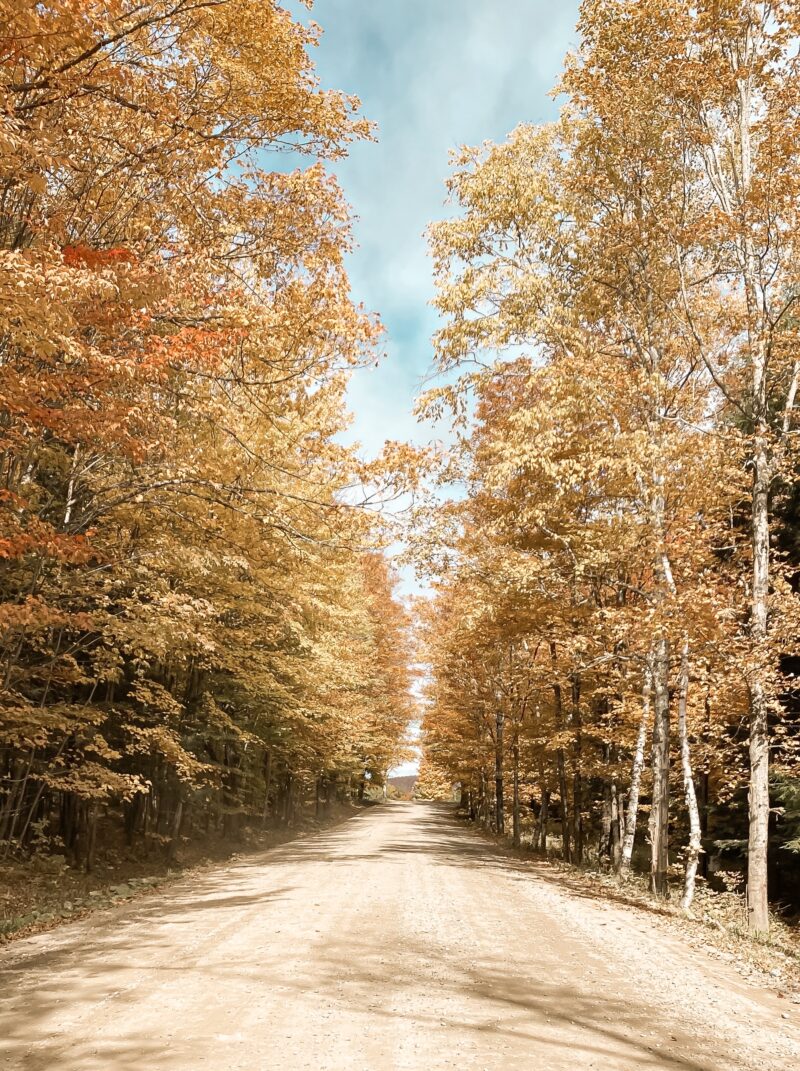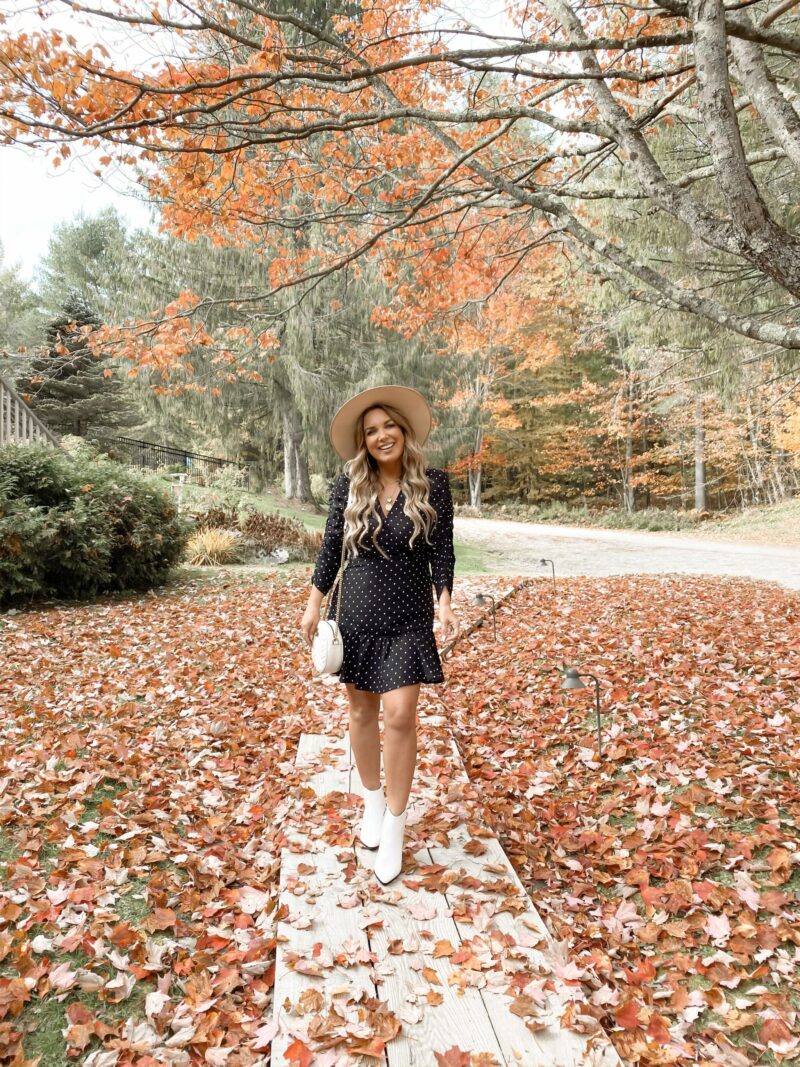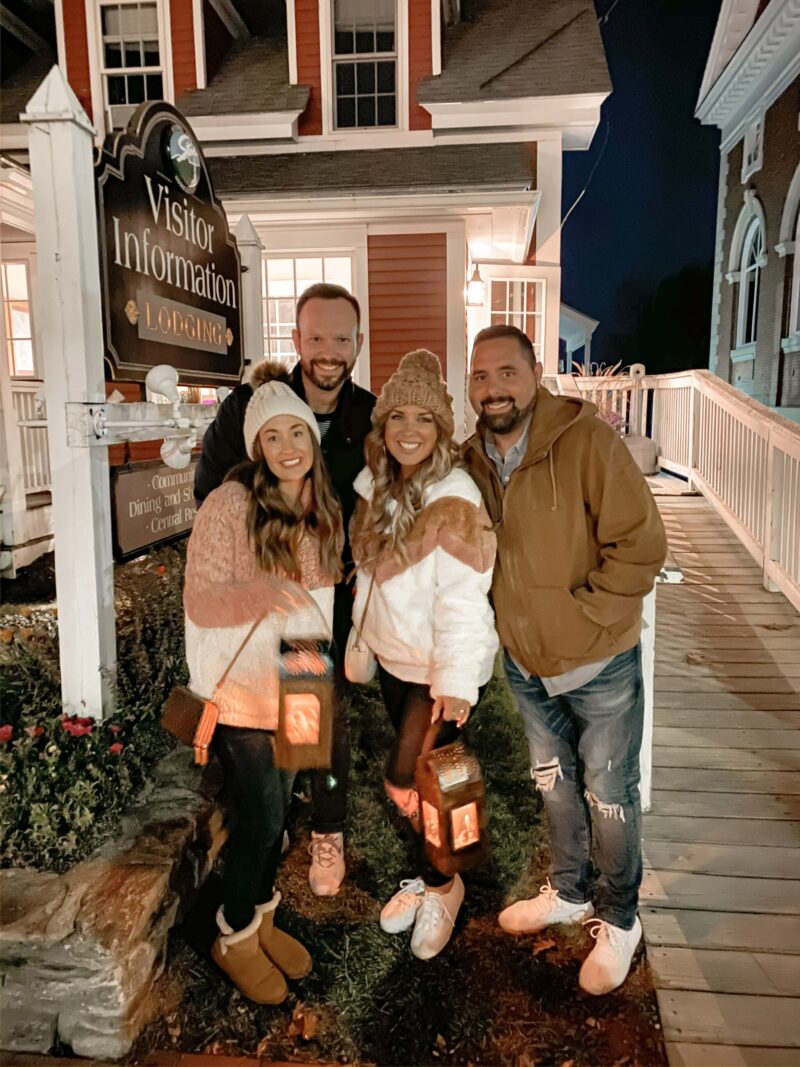 .
.
We were only there for four days, but we saw so much. It was a really great trip. Stowe was seriously so dreamy- I would love to go back each year. If you have any questions or New England suggestions, please let me know!! I would love to hear from you.
 As always, thanks for reading!!