Hello y'all,
Wanted to start off my wishing y'all a happy, beautiful September!! Aren't we all a little excited about fall weather that could be arriving soon?!!? In preparation, I may or may not be starting to decorate with all of the pumpkins and fall decor this week. This is probably my favorite time of year.
,
In preparing for fall, I also might be sprucing up a few things in the house. If you caught my latest stories, I am trying to decide if I like my new rattan barstools. They are so flippin' cute, but I'm still on the fence if they fit the space. I did add black and cream seat cushions to my bench seating in the kitchen, and I am in LOVE. I'll share a picture soon. They are perfect. I got them from Urban Outfitters.
.
Urban Outfitters has been killing it with the home decor. So, I thought that I might share a few of my favorite finds on their website. We have two of the Amelia Tall Dressers that are listed below in our bedroom. And, I can't brag enough about how wonderful that they are. They opened up the space in our bedroom, and the stain is the prettiest~ not too light and not too dark.
.Stay tune for more home decor updates and favorite finds.
,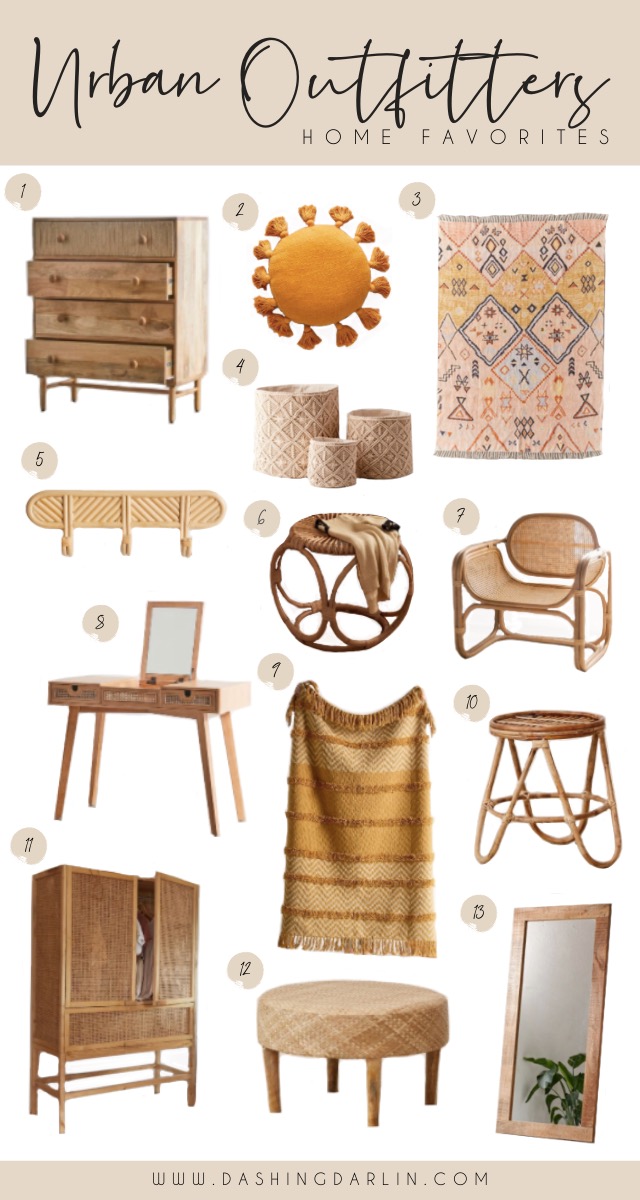 .
---
.
2} Savannah Round Throw Pillow
4} Macramé Catch-All Basket Set
8} Marte Vanity
12} Aido Stool
.
---
shop this post
---

.