I am so excited to have a guest blogging today. It's none other than my dear, beautiful friend, Annie. I met this amazing lady on Instagram less than a year ago. And, I'm SO blessed that God aligned our paths to meet one another.  She has inspired me in so many ways especially her passion to be excellent at all that she aspires to be and to become. She is the co-founder of Style Collective which has grown into a phenomal group of bloggers that I'm so honored to be apart of. This group has added to not only my life but to so many others: much needed friendships, helpful tools, words of encouragement, dreams and goals that seem more obtainable, and a safe place of inspiration. Today, She's sharing some great hair secrets and tips.
Hi, lovely!
I'm Annie, and I am the editor at The Lovely Girl, a lifestyle website dedicated to inspiring today's multifaceted millennial woman who loves fashion, hair, beauty, fitness and wellness. I am a self-proclaimed hair fanatic: from tools, products, cut, color, style – I love it all!
Today I'm going to be chatting about the best hair tools that every lovely girl needs to own. And, the best part is that most of these items cost less than $10 – high five!!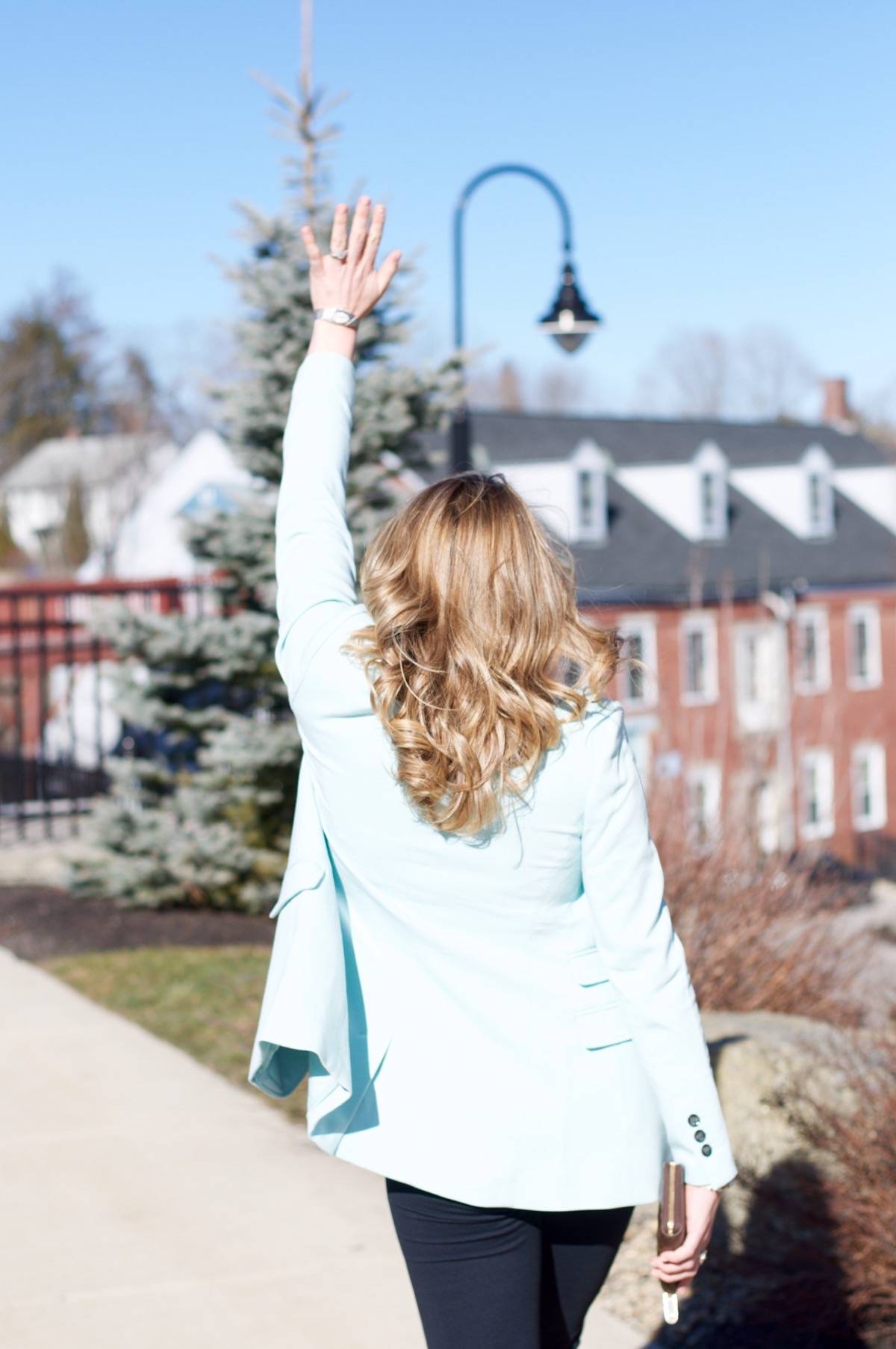 •Hair Terminology 101
There are a few terms that we need to cover before we get into the tools so that you can understand why these tools are so ah-mazing!
Ceramic:
A composite material made up of clay. It creates a far-infrared heat that penetrates the hair shaft, preserving hair's natural moisture and luster. Basically, it's kinder to your hair and increases shine. source
Tourmaline:
A semi-precious mineral, generates negative ions when heated. Basically, negative ions break up the water molecules in your hair and allow them to penetrate the outer layer of the hair shaft more quickly. The result is a 40% faster dry time than non-tourmaline dryers. source
Boar Bristles:
Boar hair is almost identical to human hair in texture and is SO SO good for your hair and scalp for the following reasons:
Helps your hair grow faster and prevents hair loss because the bristles stimulate blood flow to your hair follicles.

Conditions and softens your hair, adds shine, prevents hair breakage and frizz by distributing your hairs natural oils throughout the rest of your hair.

Balances your oil production because the bristles will allow your oil glands to breathe.

source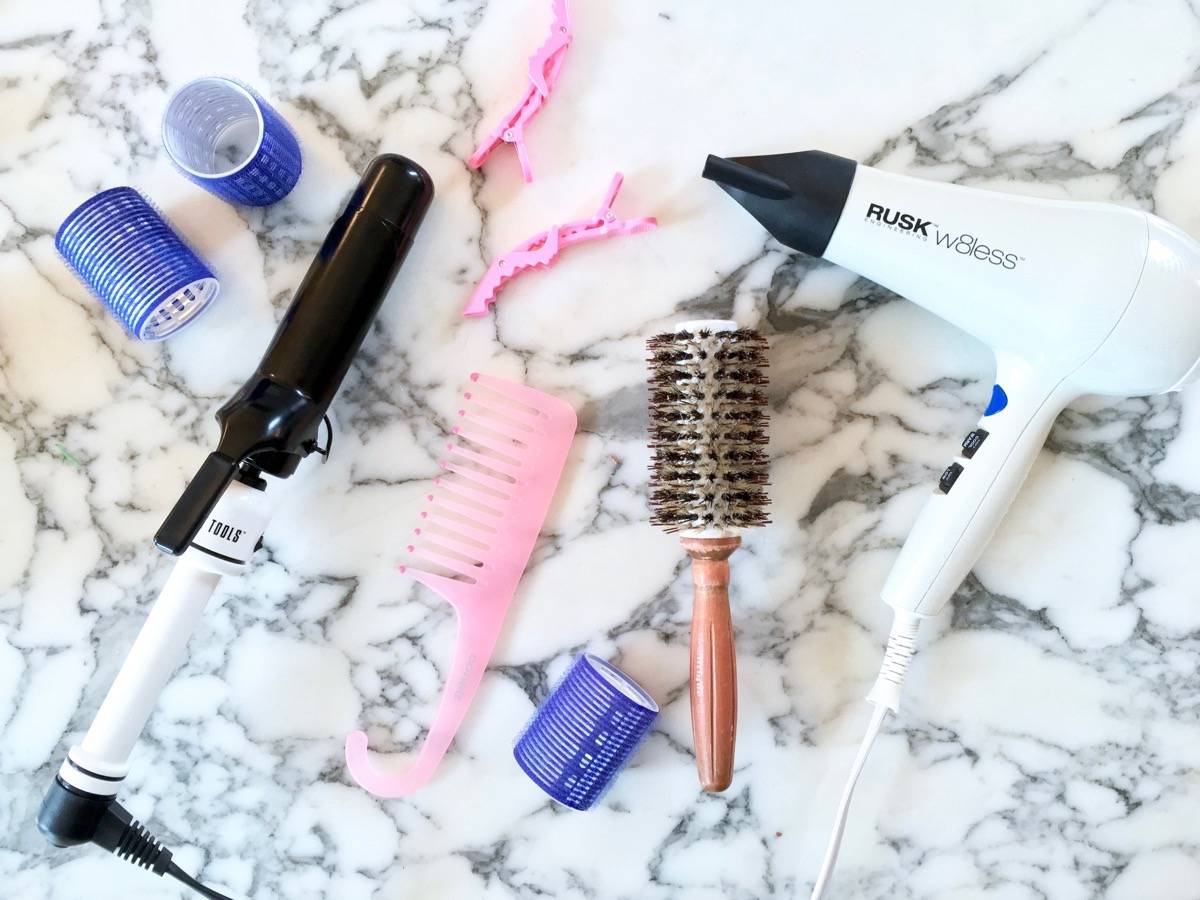 •Essential Hair Tools
So I've heard that wet brushes are all the rage, but I am old school. I've had this shower comb for like 10 years. I love that I can hang it in the shower and it also gently detangles my wet or dry hair. I love combing my conditioner through my hair with this wide-tooth comb and then clipping my hair up with a pink croc clip (more on that below). Literally the best $1.89 drugstore find, ever.
Hair Tamer Pink Croc Hair Styling Clips :
I can't live without these clips and for less than $6, you can't go wrong. Here is how I use them:
To section off my hair while drying with a hair dryer

To secure two self grip rollers together so they stay in place

At night time for a sleep bun to preserve curls while I'm sleeping

In the shower to keep hair out of the water while conditioner sits
Ceramic Boar Bristle Round Brush: 
I can't find my exact brush because I purchased it years ago at Sally Beauty, so this is an updated dupe from Ulta. I am REALLY picky about my round brush and it needs to have these 3 things:
Ceramic for shiny hair and being gentle

Boar bristles for a soft, shiny and non-frizzy blowout

Non-rubber handle so your hair doesn't get tangled and pulled out while styling
Rusk W8less Ceramic and Tourmaline Hair Dryer:
If I had to pick ONE THING for every single woman to replace, it would 1000% be a hair dryer. The right dryer can cut your dry time in HALF while leaving your hair thick and shiny. I have been using a ceramic and tourmaline dryer for 10+ YEARS because my hair is thick, wavy, frizzy and takes FOREVER to dry. Ain't nobody got time for that!!   This Rusk dryer cuts my dryer time from 25 minutes down to maybe 10 minutes. It also won't make your arm fall off because it weighs practically nothing. I've tried a lot of different dryers over the years, including CHI's top of the line $190 dryer, and hands down – this one is my favorite! And it's only $46!! I got my sister hooked on this dryer too and she raves about it.
Hot Tools NanoCeramic Curling Iron:
There is no need to spend hundreds of dollars on a curling iron! Hot Tools makes an amazing ceramic curling iron that heats evenly, is less damaging to your hair and increases shine. I have the 1" and 1.5" versions and use it depending on what kind of curl I'm going for. Both are amazing finds that I can't live without.
Hot Tools 2" Self Grip Rollers:
I am like a Grandma and LOVE rollers. After I dry my hair, I put four in my hair like a mohawk to help maintain volume and oomph at the root. I keep the rollers in while I am putting on my makeup and getting dressed.   My husband especially LOVES when I wear these at night with a sleep bun. SO HOT. I do this on day 3 or 4 of my blowout to prevent grease buildup. These rollers are my #1 secret for extending my blowout 5-6 days. I'll be doing a post detailing my exact process on The Lovely Girl soon, so come visit if you're interested in learning about that!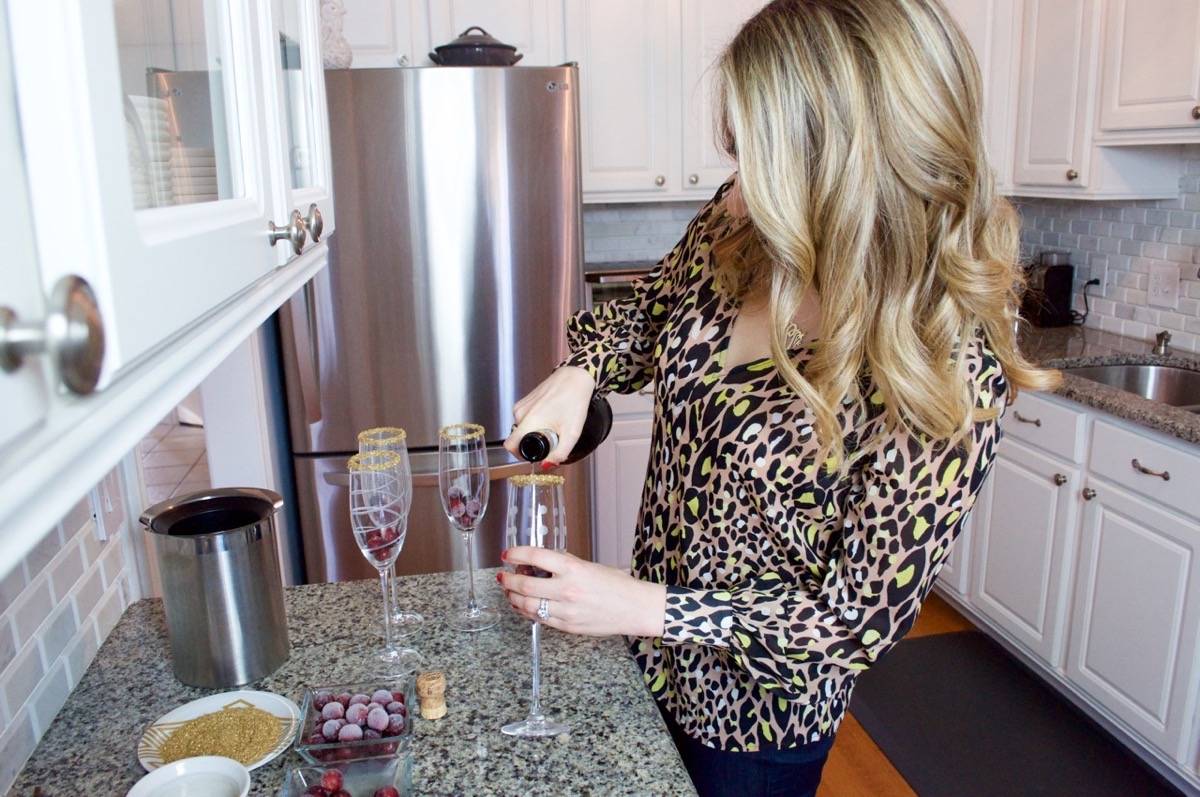 Cheers to good hair days! I hope that this guide was helpful and stop by The Lovely Girl for more tips & tricks like this. See you soon!
xo,
Annie