3 tips to becoming content with your life
While laying in my bed exhausted from just the busyness of life, I started to plan out my weekend which has a lot of blogging "to do's", and I have to check them off my list ASAP. As much as I would like to brag about how easy and how amazing blogging has been, well, it has been amazing, but let me be real, it is FAR from easy. Do I like the free clothes, free products and pay checks?? Yes, of course, I do!!! But, it has me feeling all sorts of pressure. The pressure of understanding technology, staying organized, meeting deadlines, delivering decent photography, styling outfits, writing post that are encouraging yet also intriguing, increasing my blog traffic, increasing my engagement…
Does it sound like a job? LOL. Well, it has definitely become one, but it is a fun job. And, those are just a few of the things that it entails. Did I mention that we have to be a weather watcher?!? I seriously have to check the Weather Channel more times in a week then I would like to admit #nojoke. But, the most important goal for me is to be content in who God says that I am and to stay true to myself while doing this thing called blogging.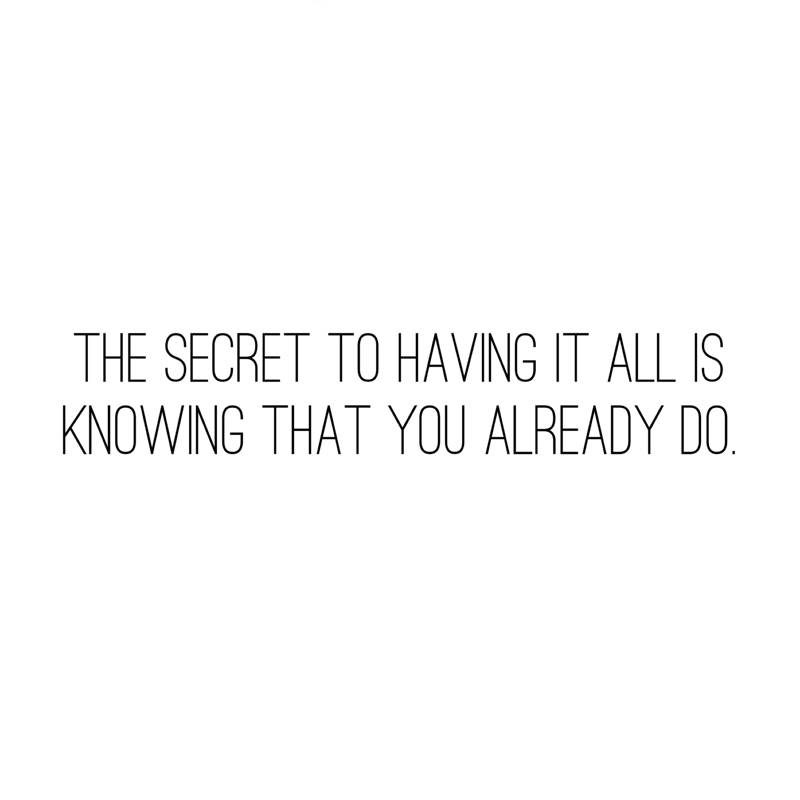 In this type of industry/blogging world, I'm learning that it is key to stay thankful and content. No matter what type of job or jobs that we have, we have to learn the art of contentment.
Here are three tips on "How to be CONTENT" that I am still learning and walking out each day:
1. Choose to be content with who you are. Embrace all of you: the good and the bad. Don't look to the person on the left or the right, be you, be confident.
2. Choose to be content with what you have. Contentment doesn't mean that we won't desire anything. It just means that we are happy with what we have. More stuff doesn't mean more happiness.
3. Choose to be content with what road that you currently are on. Each journey that we will embark upon looks different, and there are lessons to be learned. Be thankful in each new place.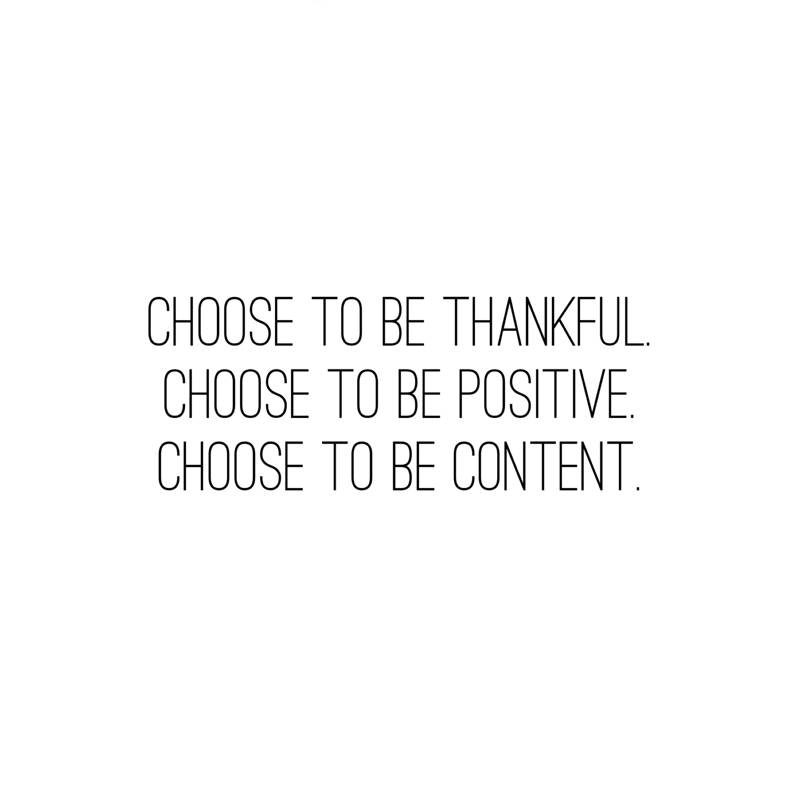 So, blogging isn't always glamorous just like anything else in life. It has its perks, but it also has it challenges. Learning to be content in it all has been my greatest lesson thus far.
Speaking about perks, I recently received this strapless maxi that is heavenly. I took these pictures while at the beach so I am a little toasty (yes, I did have on SPF), and I am rocking that wind blown hair. But, I had to share this Dezzal dress with you. They have so many unique designs. I thought that this one would be fun to style. And, wouldn't it would be perfect with a denim jacket and flats too?! Check out their website HERE for more beautiful designs.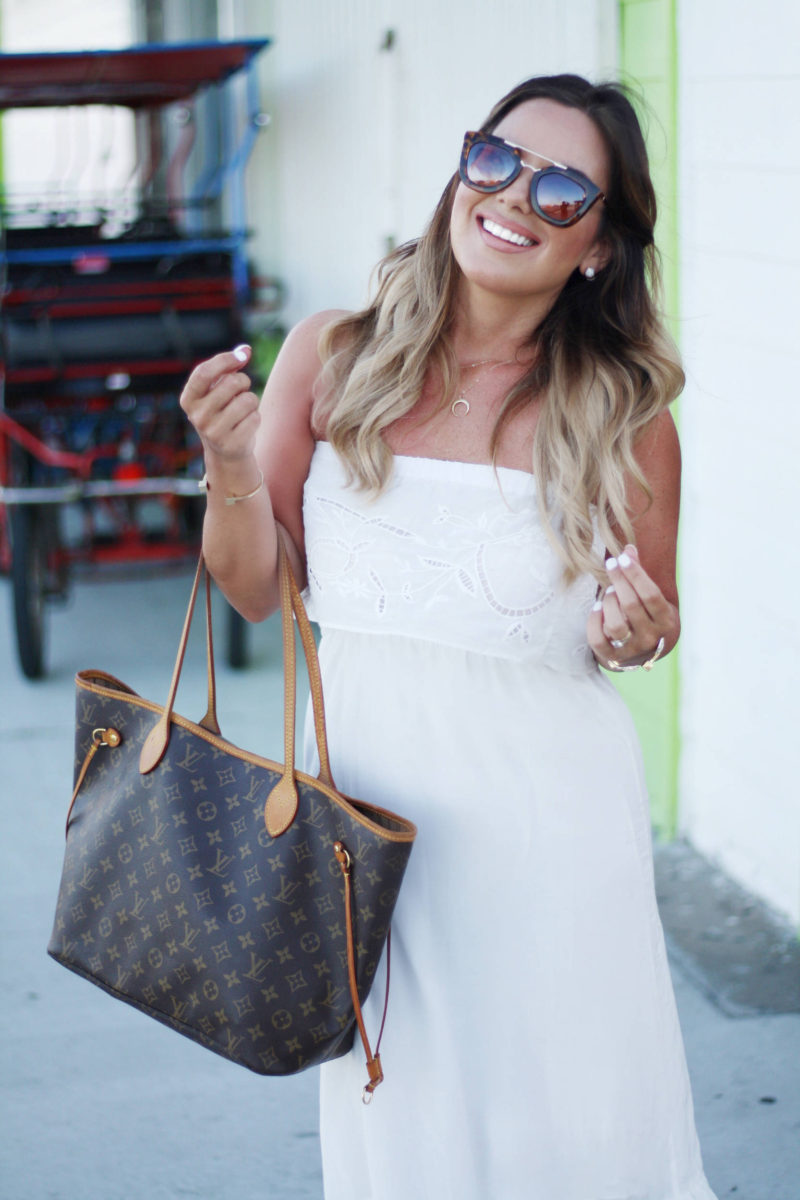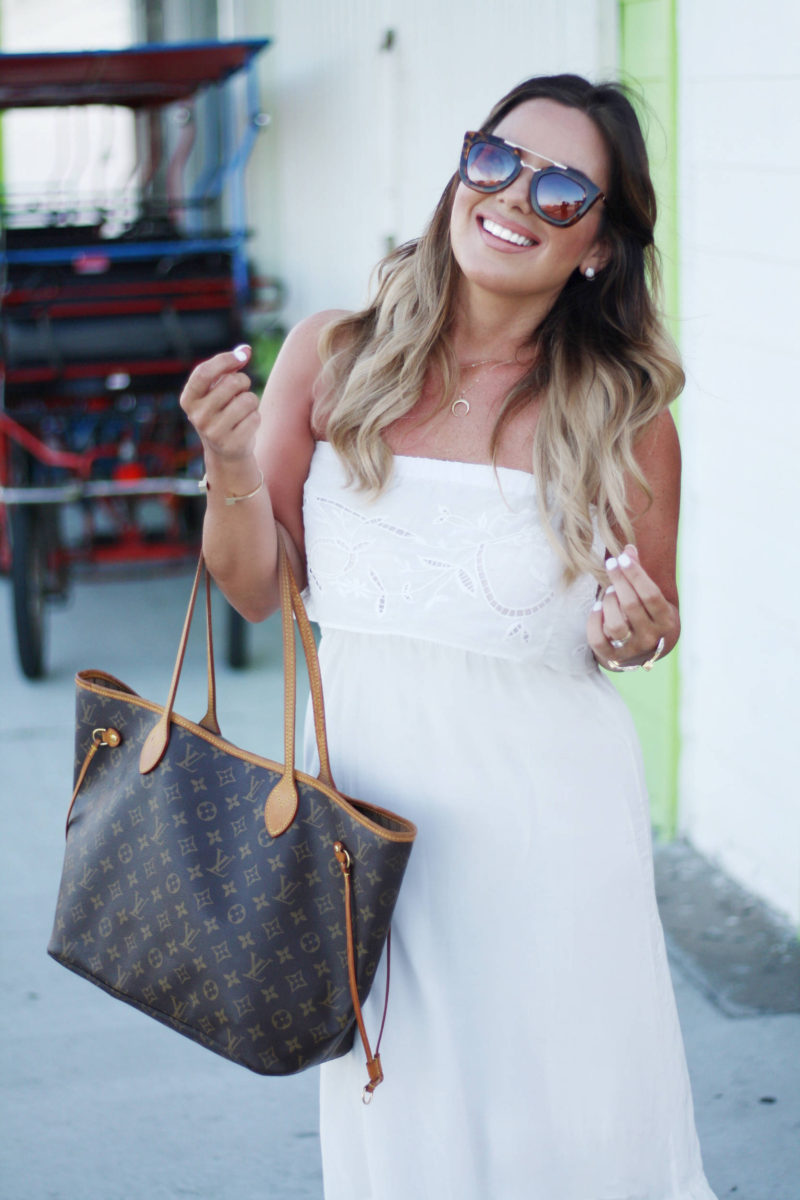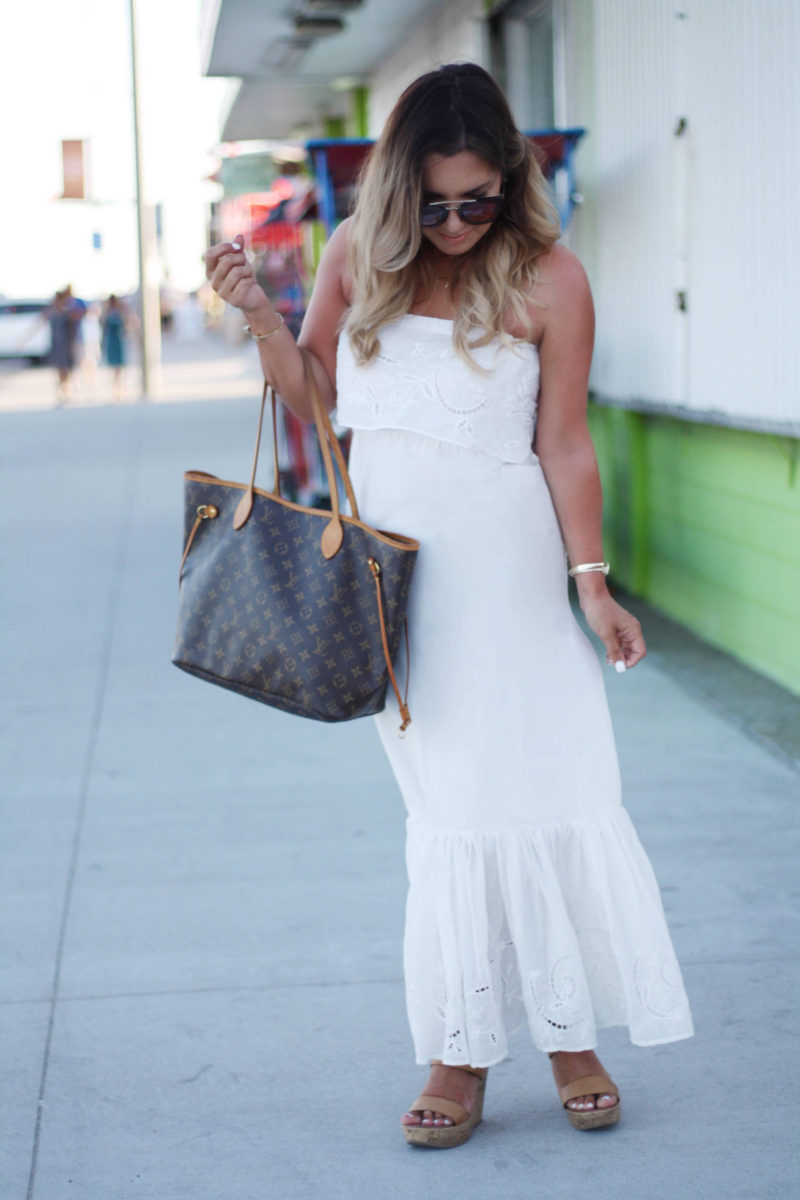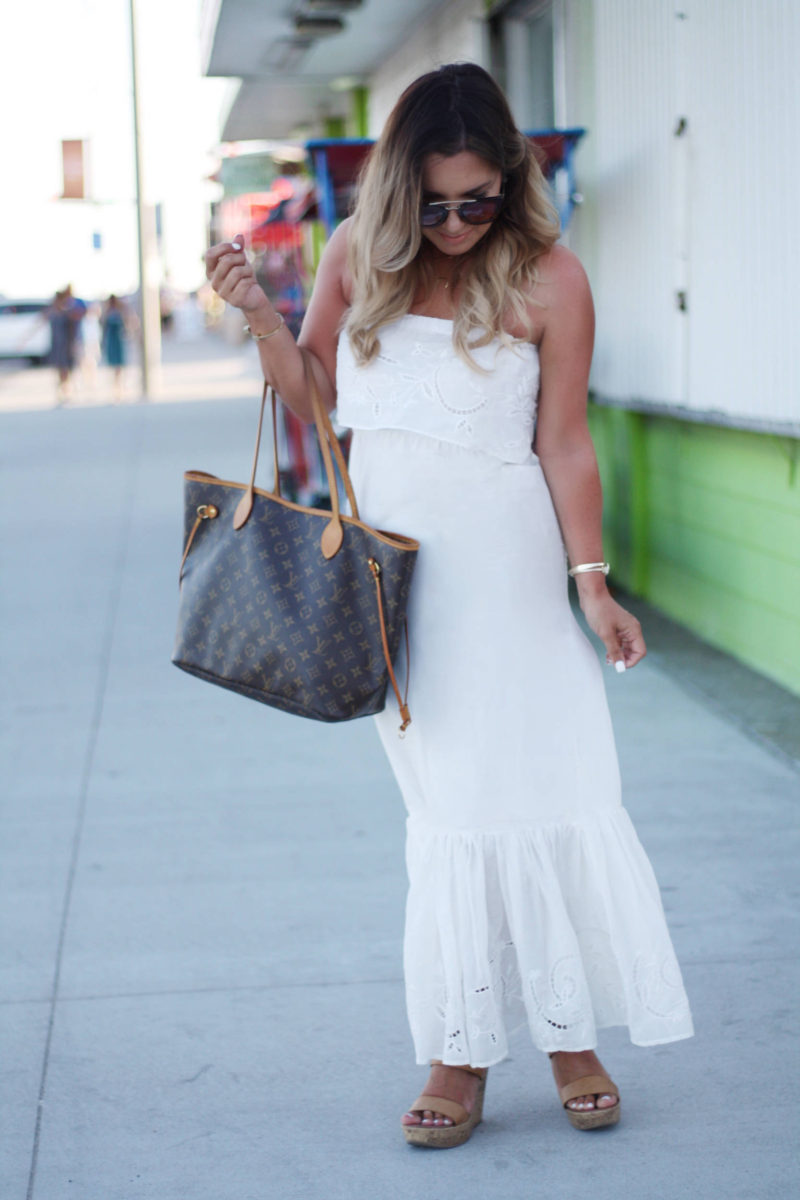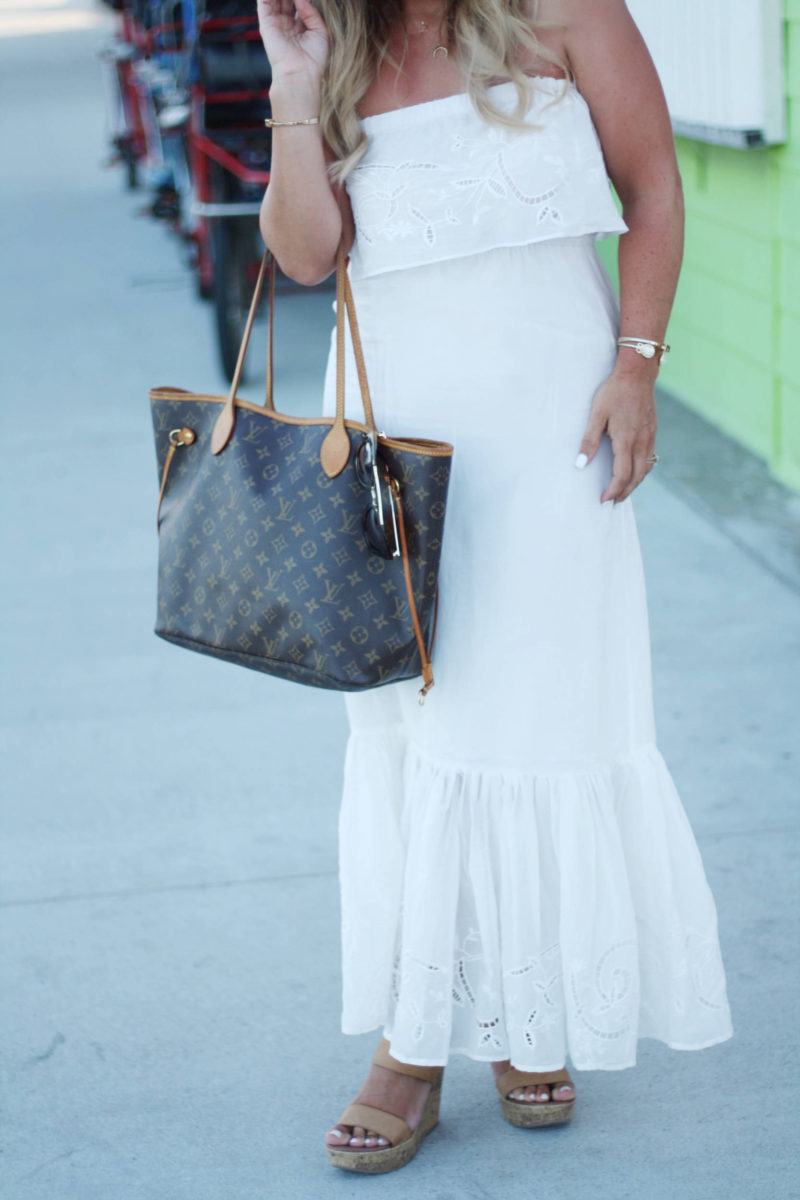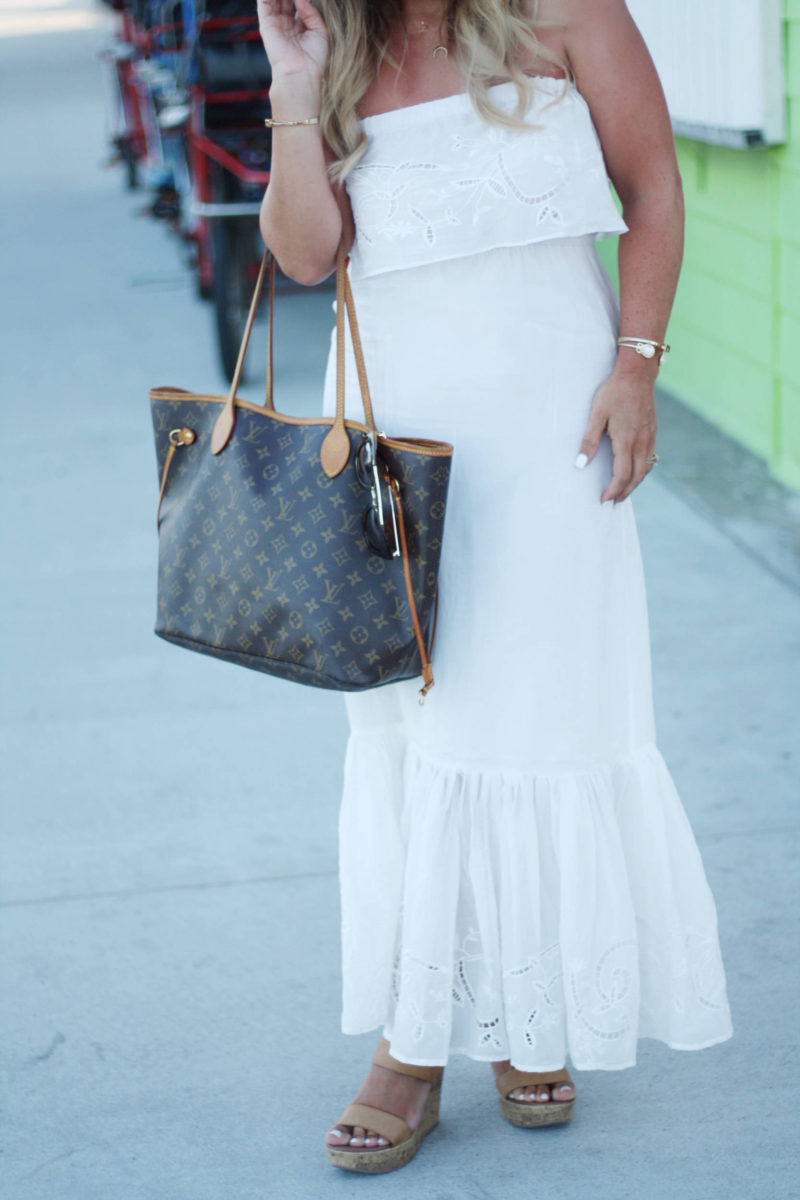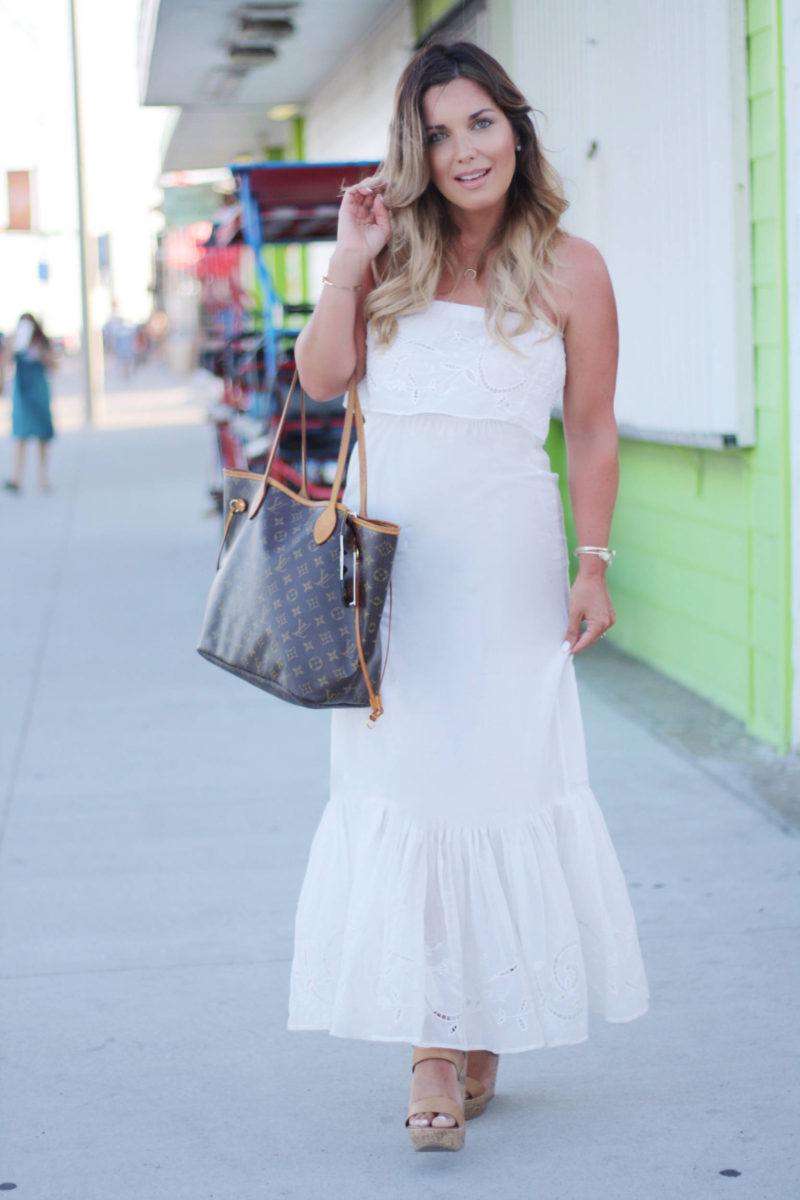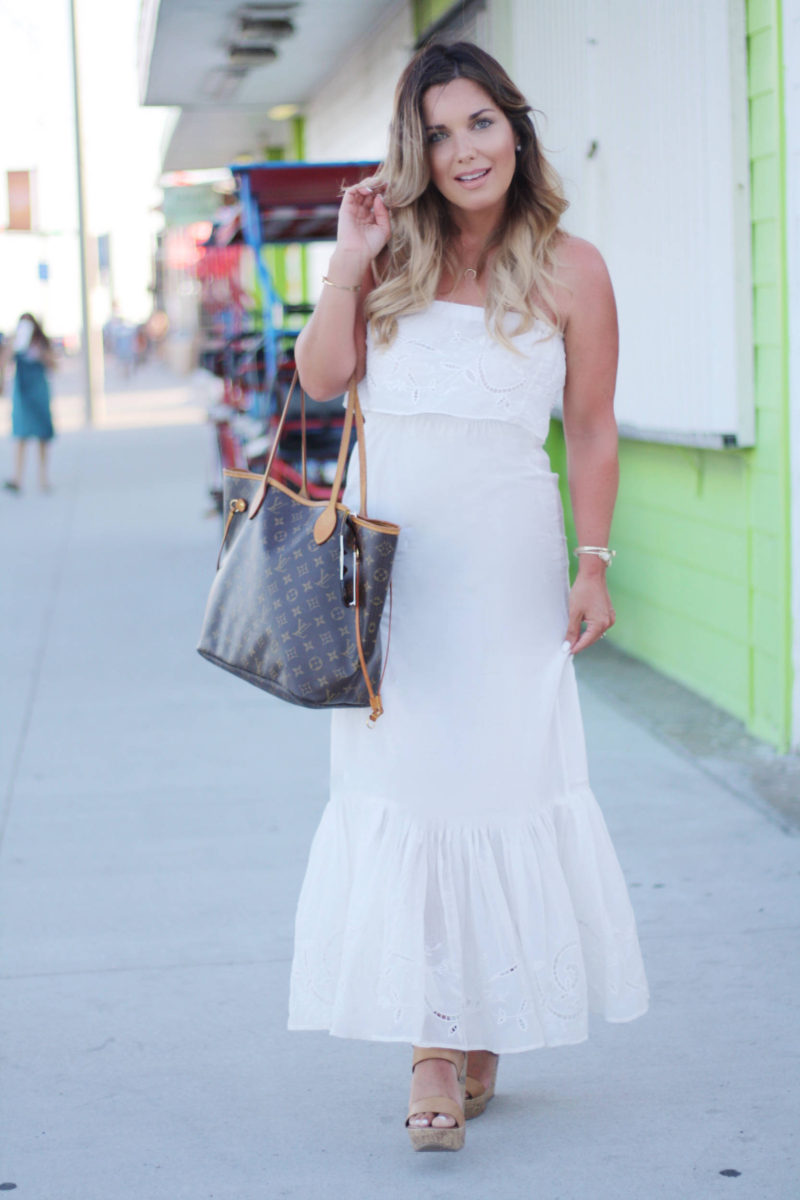 **This is a sponsored post. As always, all thoughts and opinions about this product is entirely my own.