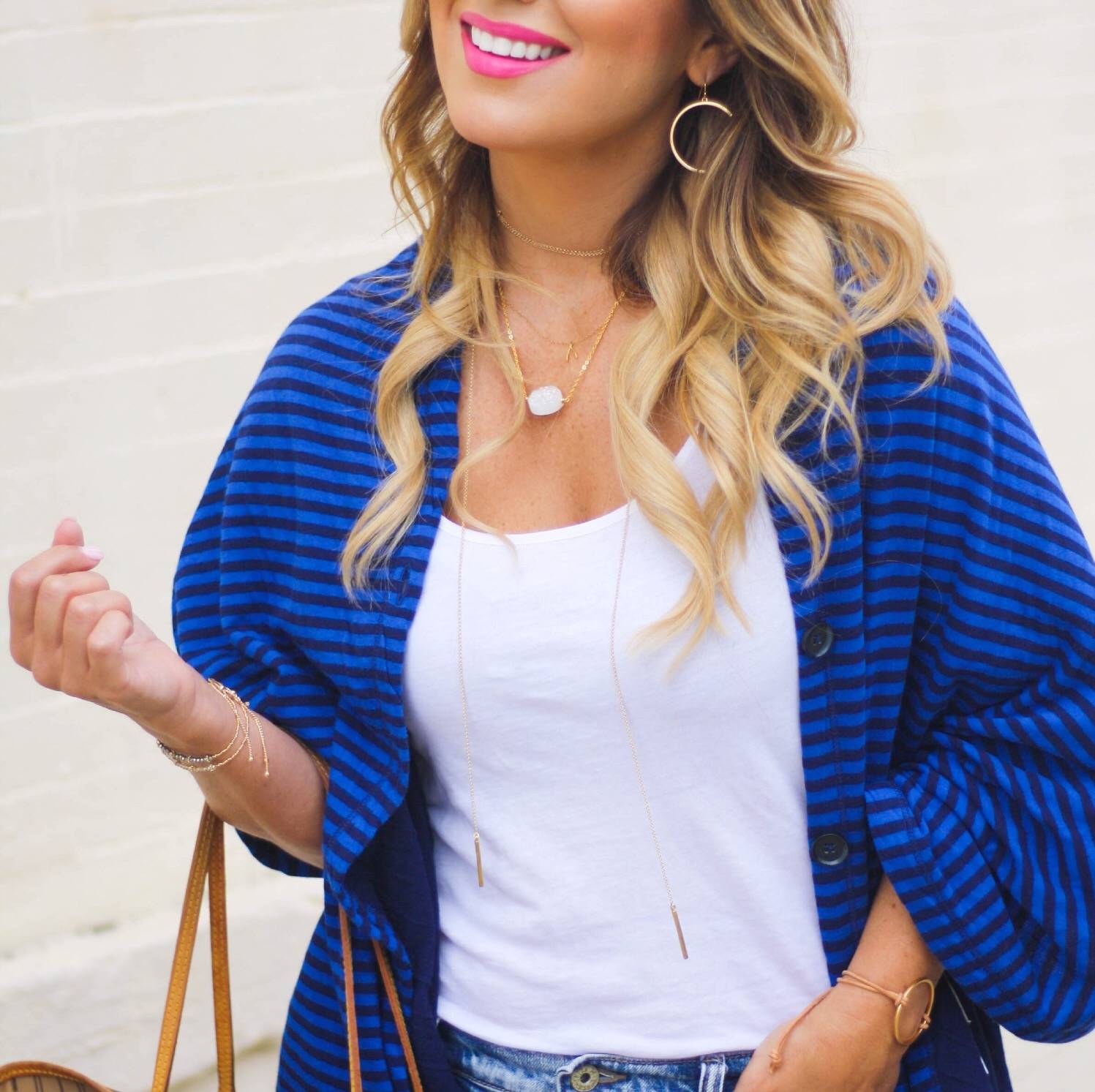 The basic white tee and Evy's Tree
There is something so simple yet classic about a basic white tee. It can make a pair of jean shorts look amazing and so chic. I have been rocking these jean shorts from VICI more times this week then I care to admit. I went up a size so they could be more of a loose fit.
And, how about the new release, the Skylar Cocoon, by Evy's Tree?! I'm smitten by its simple blue stripes and comfy fabric. They never disappoint with their designs and quality. This poncho style cardi will also be perfect for fall with a long sleeve tee and jeans. You can order yours HERE.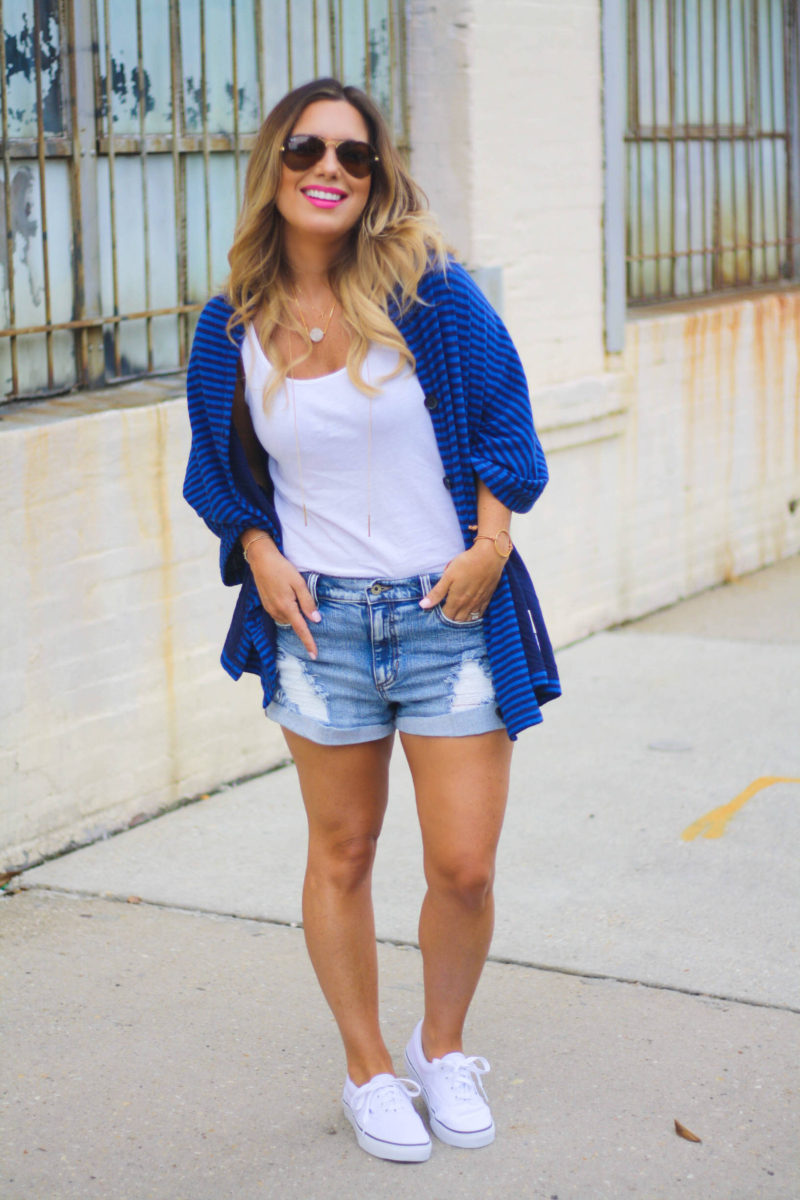 Skylar cocoon: Evy's Tree|| shorts:Vici || booties:Carlos || tennies:Vans
necklace:Bourbon and Boweties || earrings:Beaucoup Designs || bracelet:Beaucoup Designs