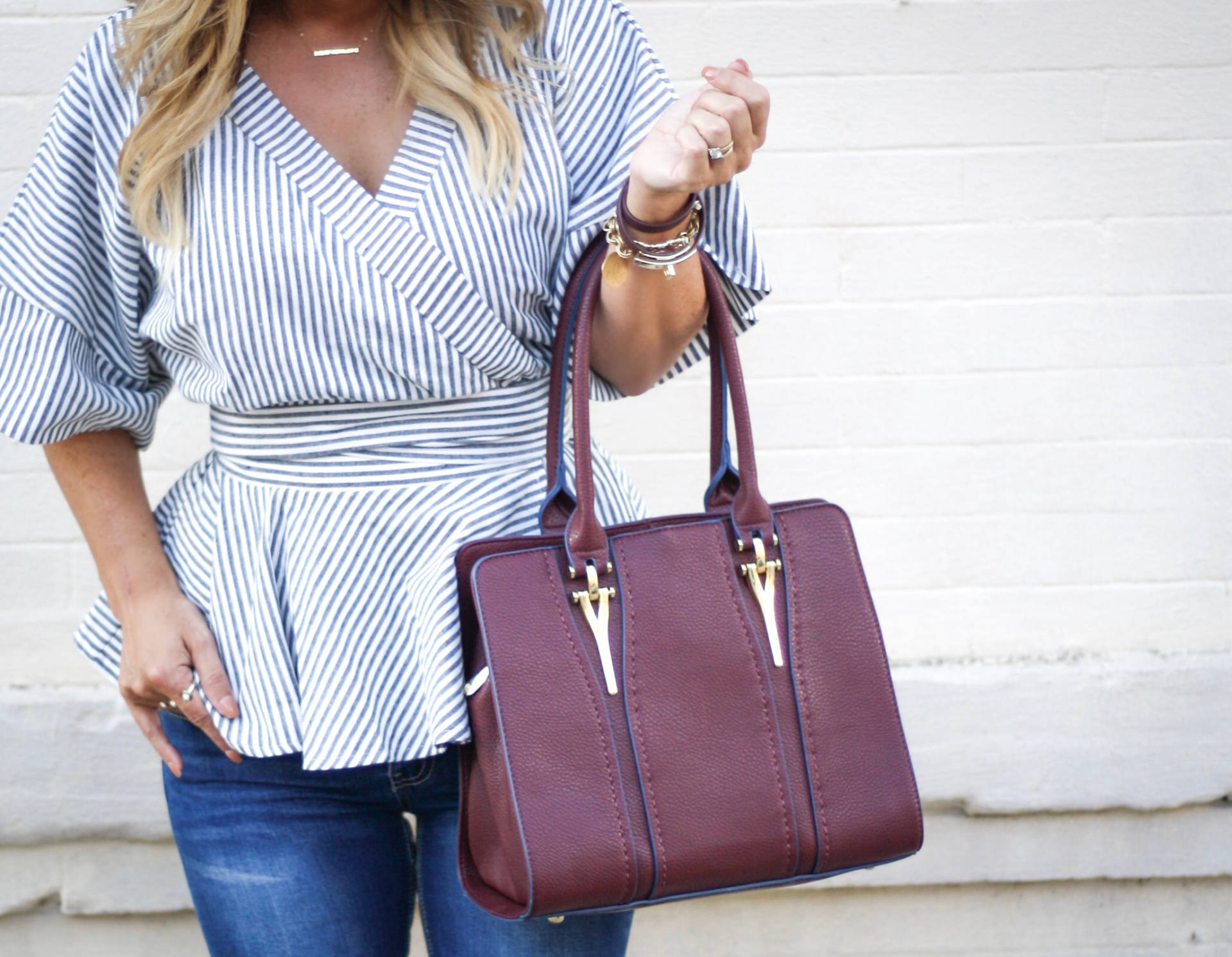 fall handbag wishlist
Who doesn't love a new, fall handbag that doesn't break your bank account?!?  I teamed up with Charming Charlie to share their limited edition collection with Style Watch Magazine. These specific handbags come in deep, fall tones that are definitely on trend.  The fact that they are under $40 is just another reason that they are on my wishlist.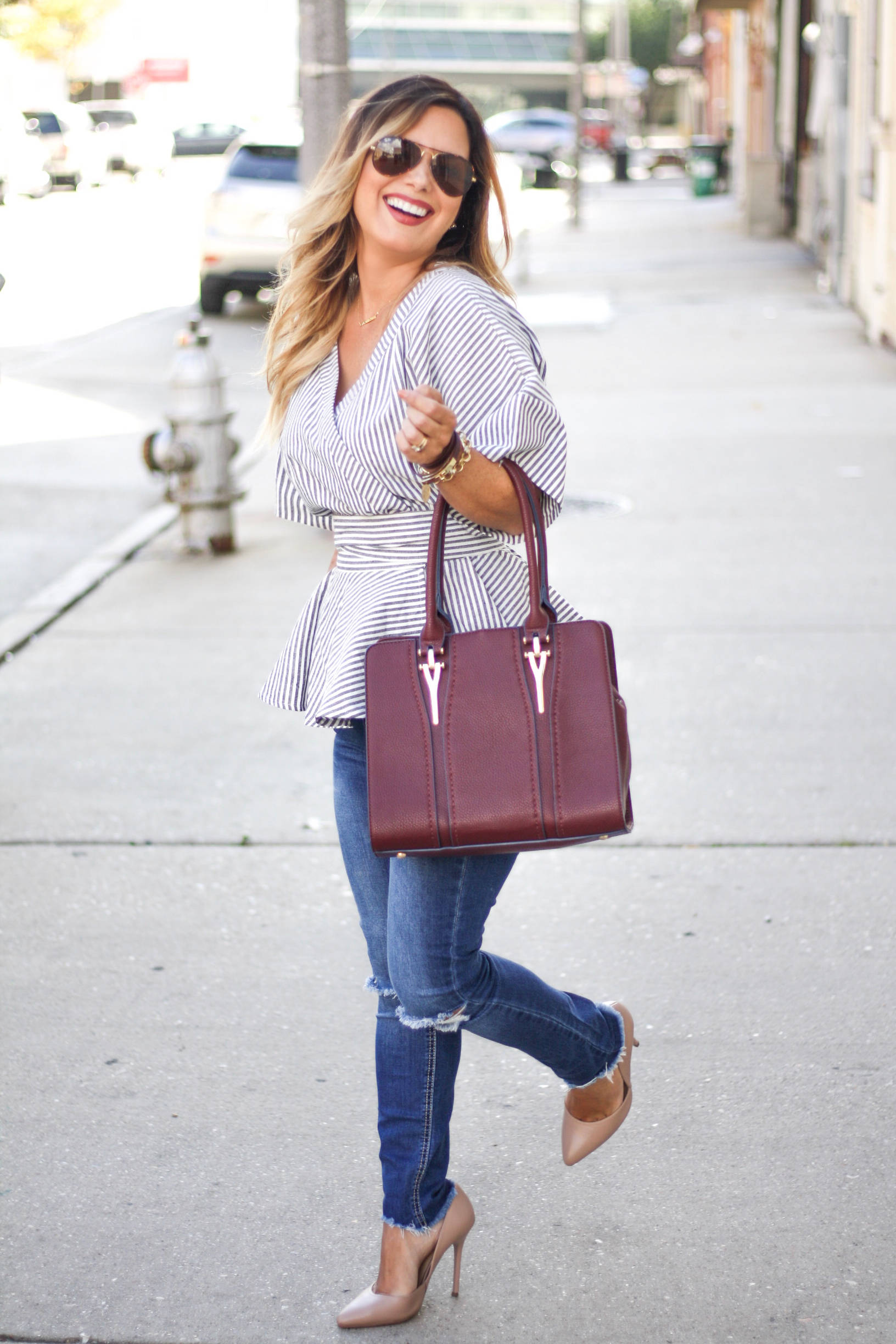 MARSALA
This is my jam. I've been having a hard time resisting all things designed in this color. It screams fall fashion and is flattering on all skin tones. I almost consider it a neutral. That is how much that I love its richness. Aren't these bags so fabulous for under $40!?!

NAVY
Never in my wildest dreams, would I have thought that I would love the color navy so much. It just reminded me of my elementary and high school uniform which to me didn't scream fashion. Well, I recently realized that it is an amazing, rich color too. I can't get enough of my navy crossbody bag that is under $30.

TAN
Well, the most versatile color handbag that you could purchase would have to be in tan. I love a pretty, neutral handbag because it can be styled all year long. It is classic and perfect for everyday. These are also under $40.

I included the links for both outfits that I styled with the two of handbags from Charming Charlie's. Can't wait to rock these handbags throughout the rest of the season. Hope that this post gave you a little inspiration that you can find a cute handbag for this season that is budget friendly.