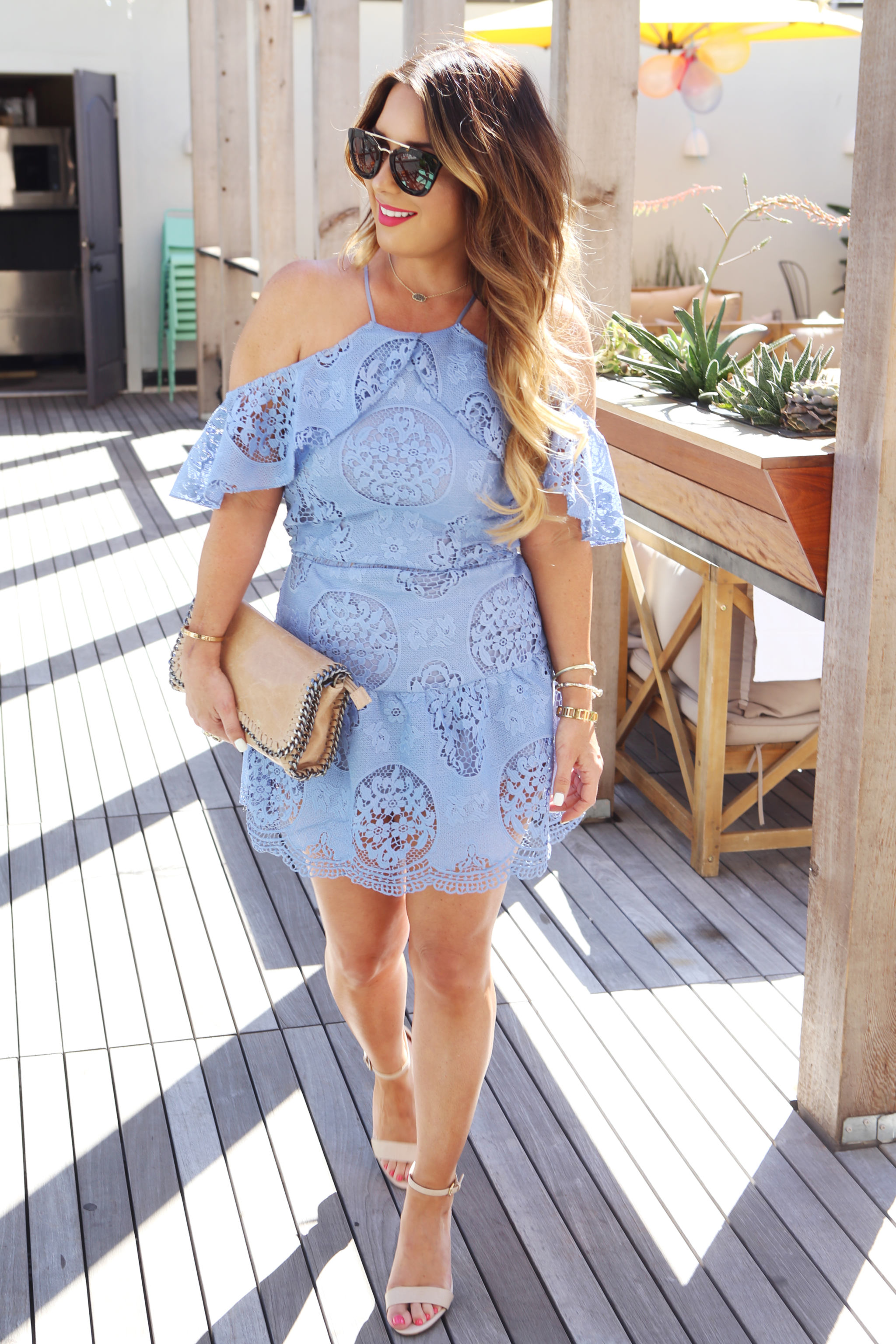 girls day out in New Orleans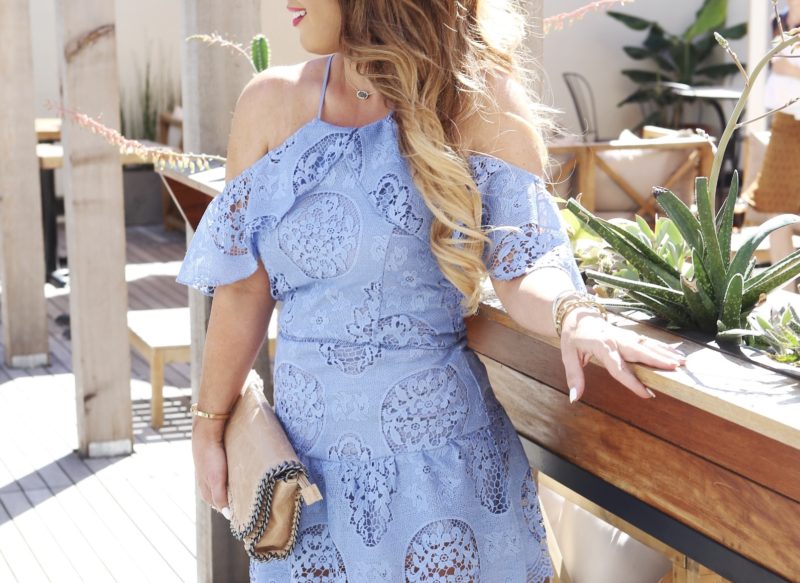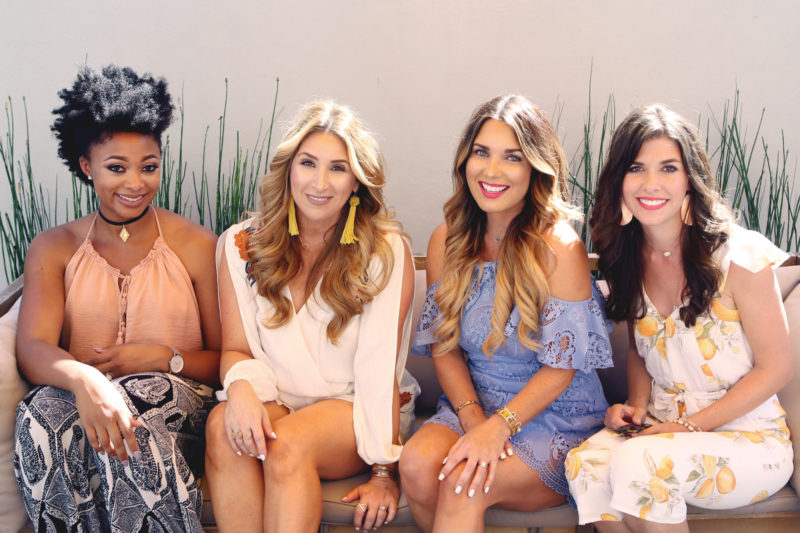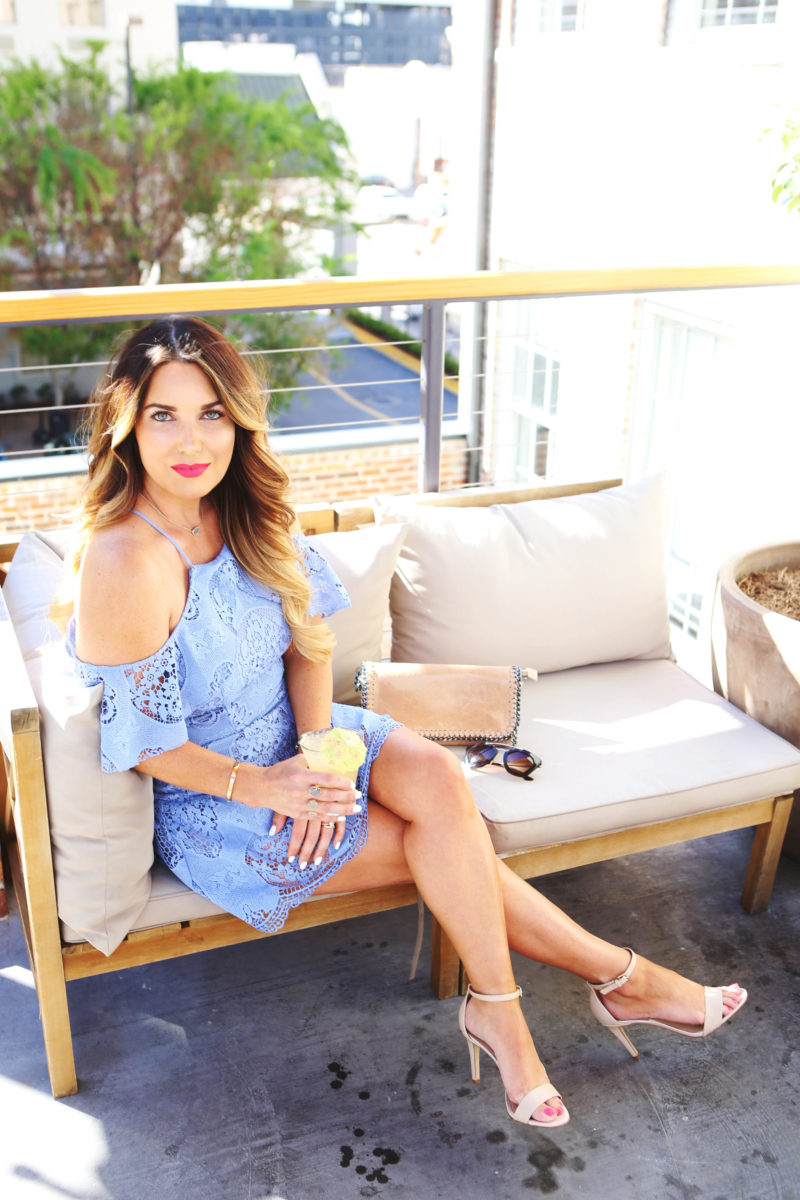 Ya'll, I'm still swooning over this cold shoulder dress from Hemline. It has beautiful details that make it the perfect dress for those upcoming events. I could totally see myself wearing this dress even on date night. It has a classic yet flirtatious vibe. It is also darlin' for a girl's day in New Orleans.
I recently wore this darlin' lace dress at the Girls Meet Globe event in New Orleans. Jesse who is a local photographer along with Adrienne who is the stylist coordinated this amazing event to pair brands with influencers. The Girls Meet Globe is such a fabulous idea. One of the many things with being a blogger is connecting with brands that flow with your aesthetic. As part of this event, we were able to show off some spring outfits for 3 local boutiques, indulge in the yummiest macaroons (the strawberry macaroon rocked my world) and cake from Les Amis Bake shop. Everything took place at the amazing Catahoula hotel. This hotel is quaint yet so hip. The rooftop is the perfect setting for a girl's day in Nola. This was such a fun day.
I am currently at the beach and enjoying the sunshine. We are also celebrating my oldest son's birthday. He has now entered those double digits. You can follow along on my Instastories for lots of family craziness.
Thanks for stopping by! Have a great week.