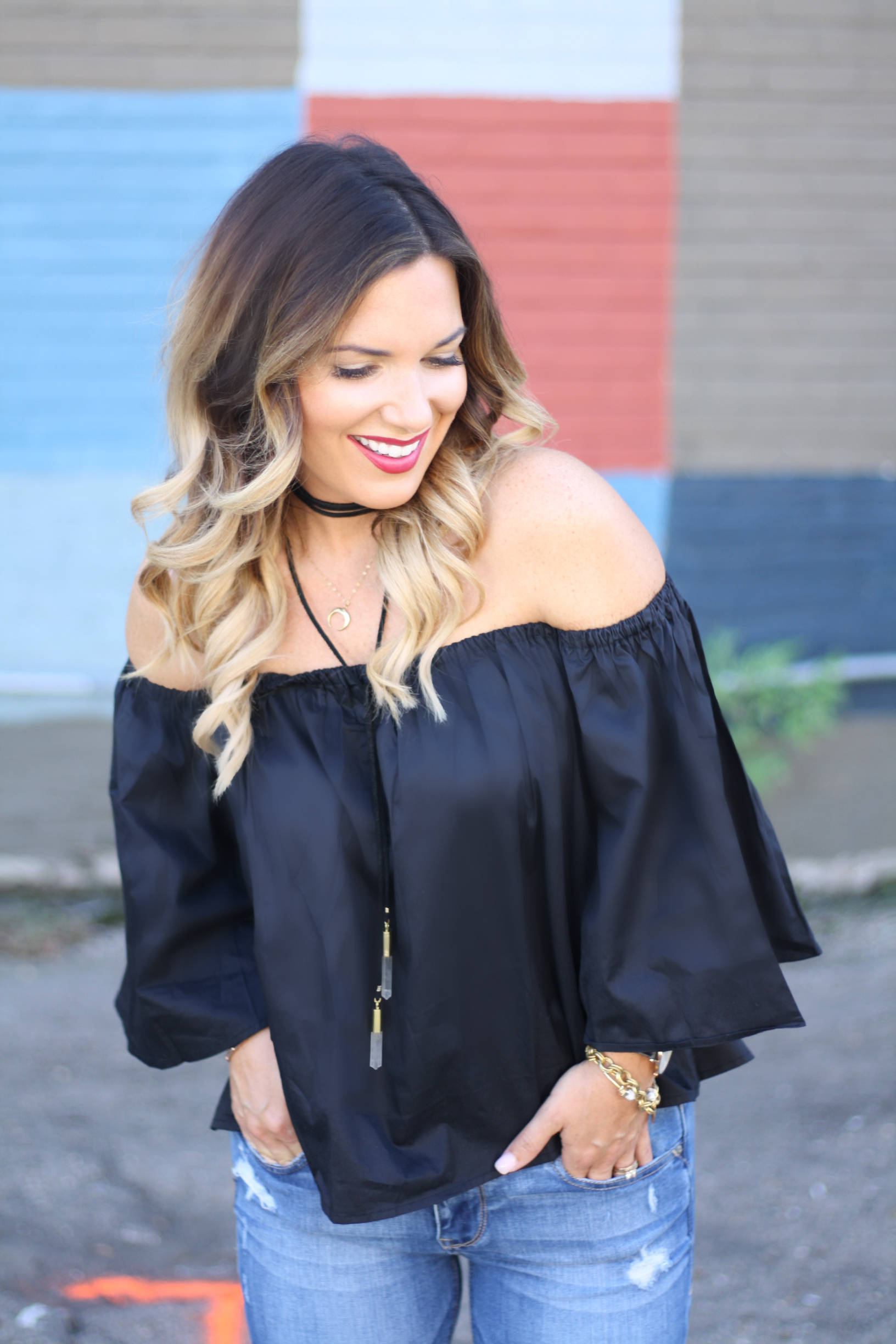 Off the Shoulder top transitioning into fall
Well, we are in the final days of September. And, I seriously can't believe that we are already prepping with our fall decor and pumpkins galore. It feels like it was just Christmas 2015. And, as you already have heard numerous times, I'm ecstatic about cooler temps. Anything below 90 degrees sounds amazing right about now. I'm also ecstatic that off the shoulder tops will transition perfectly with my fall wardrobe.
"I'm so glad that I live in a world where there are Octobers."
Anne of Green Gables
It means hoodies, boots, football, hot cocoa, leaves changing colors, crisp air and flushed cheeks!! And, a few off the shoulder tops too!!
Well. I will be welcoming the month of October while visiting the great state of Tennessee. A few fashionistas and I are having a girl's weekend in Nashville. So, get ready for lots of snaps and pictures. Can't wait to share more with you.

I've linked a few of my favorite OTS tops from Chicwish. I also included my flares which are perfect for short girls. Thanks for stopping by  my blog. Have a lovely week.