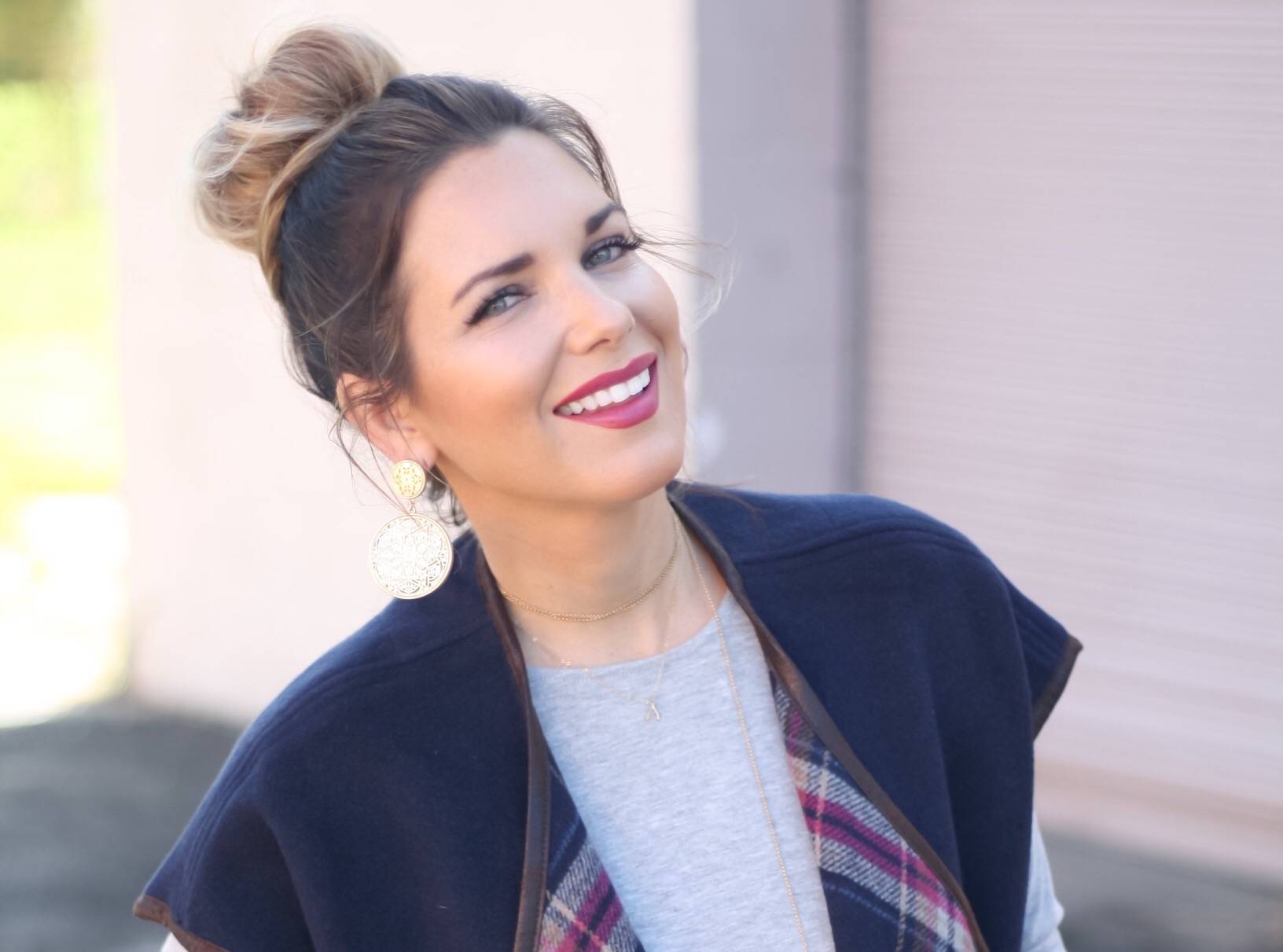 Plaid vest with Evy's Tree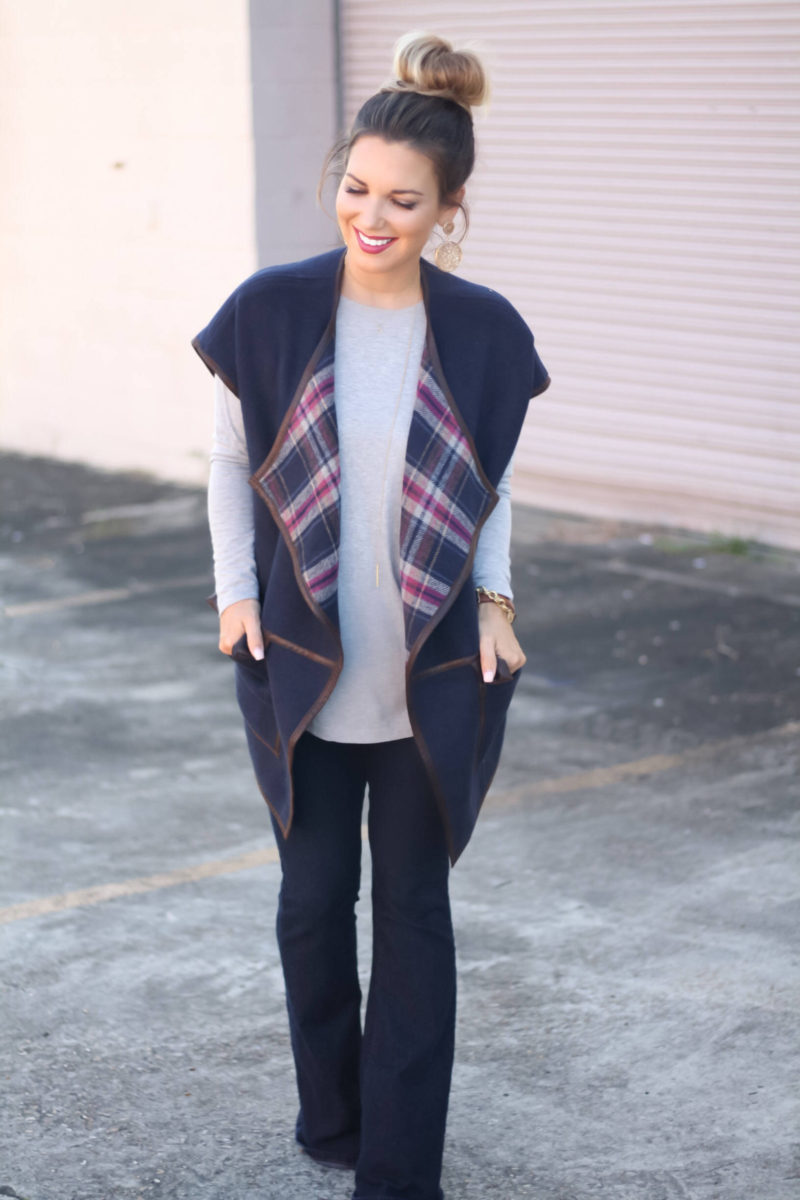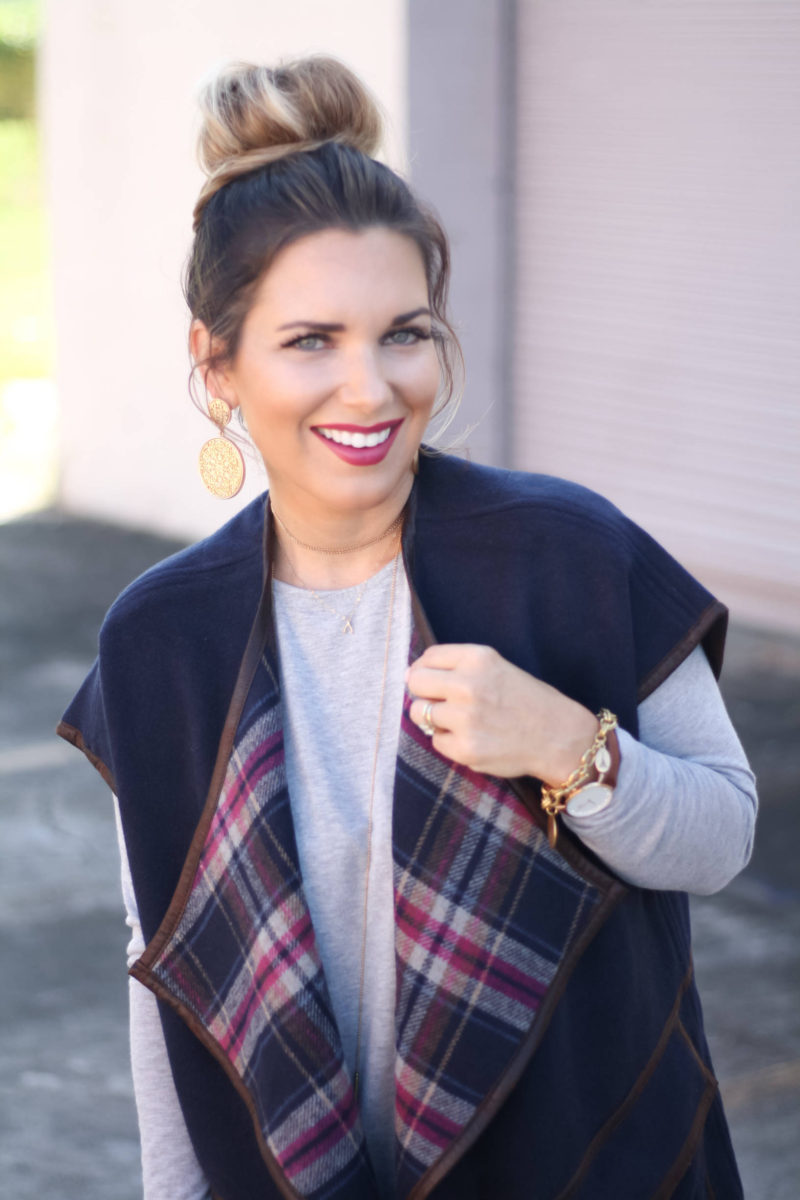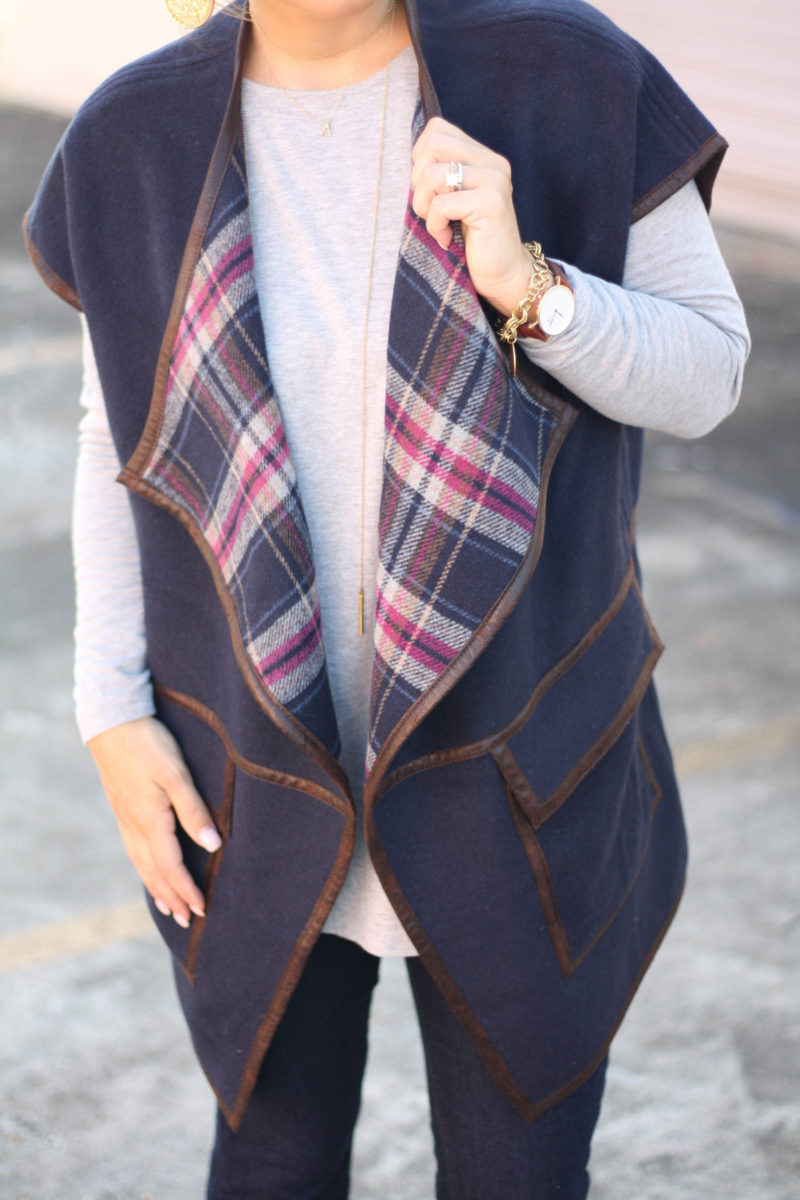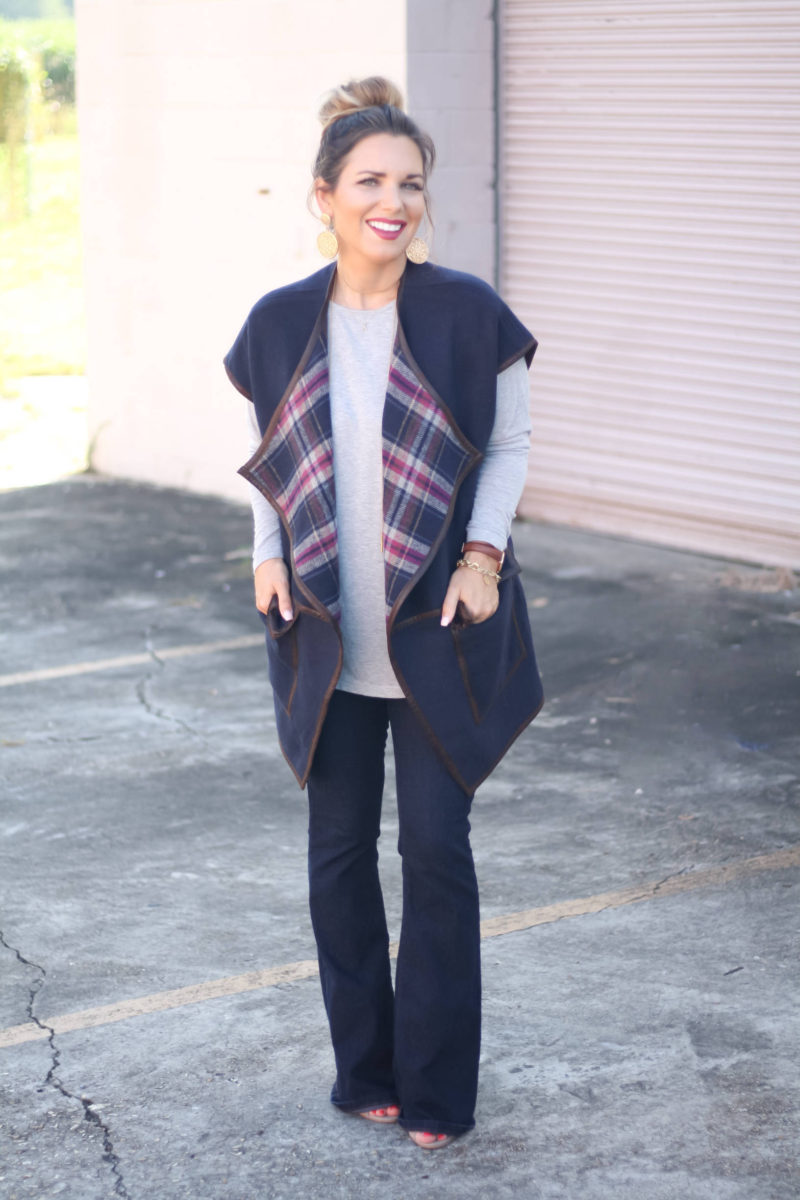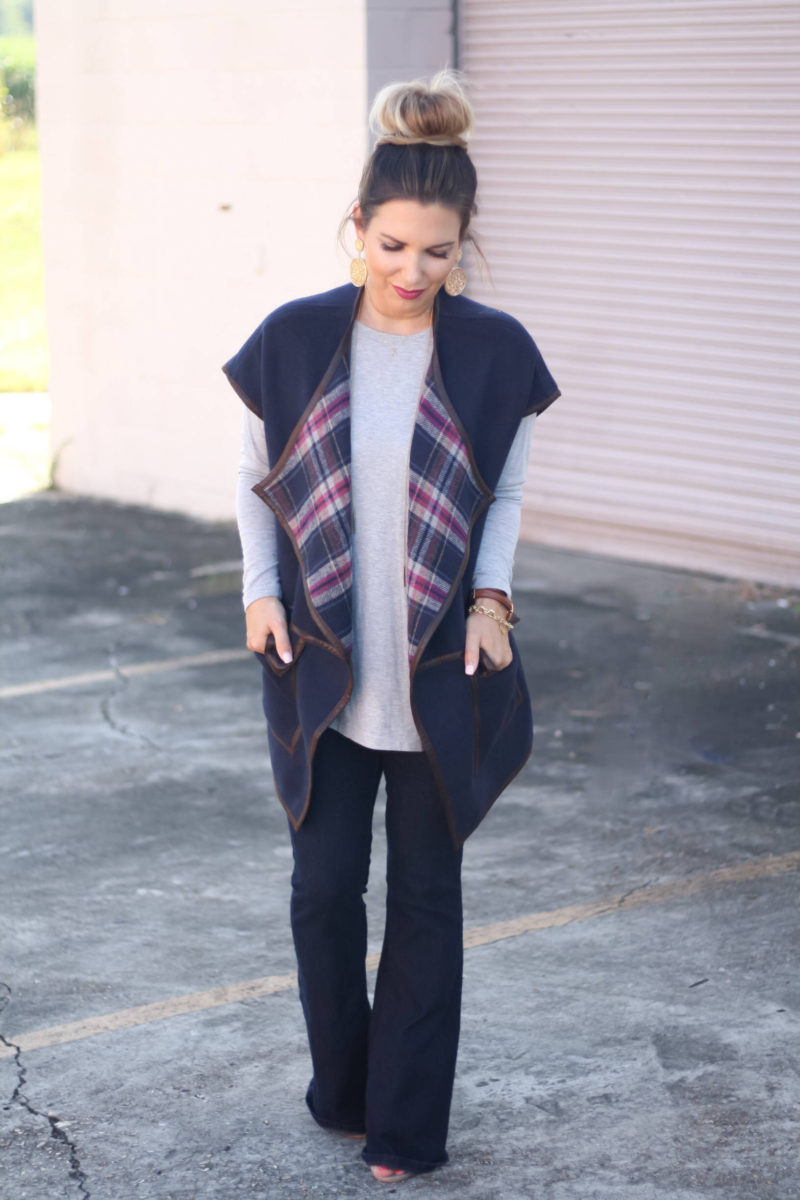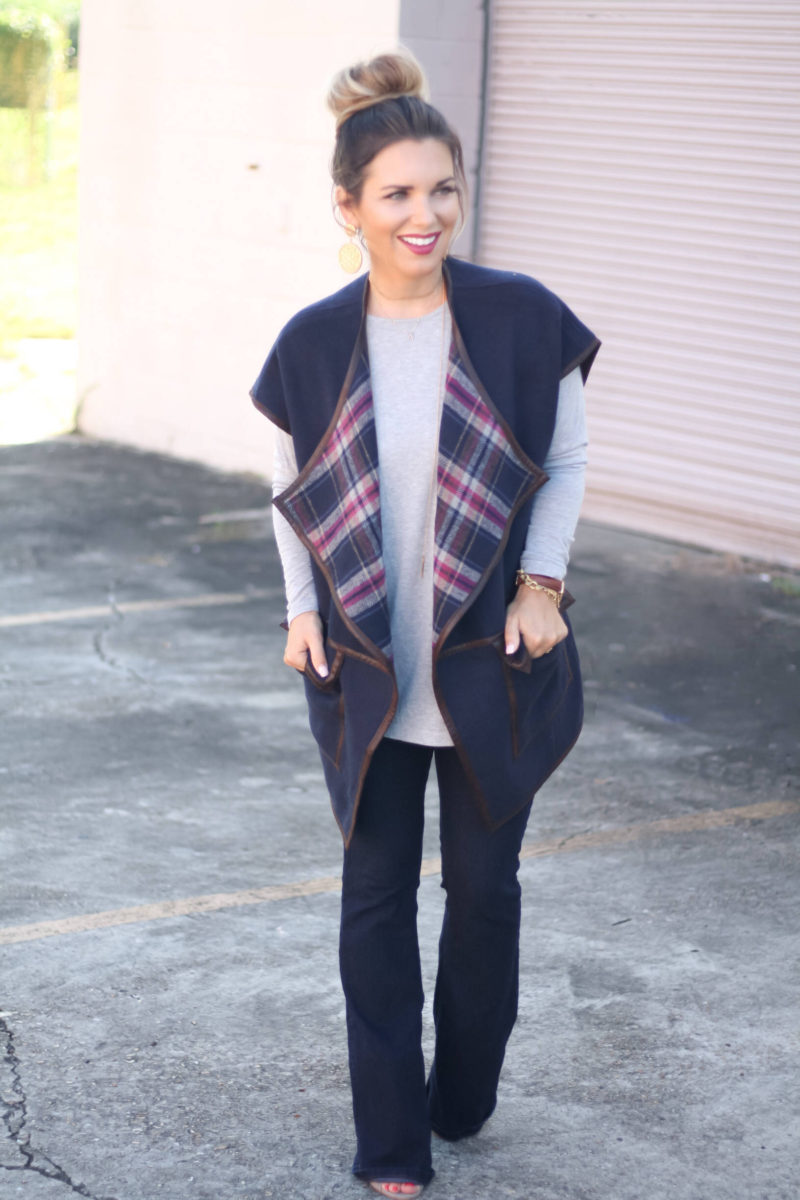 Happy Monday y'all !!! Hope that you had a lovely weekend. It was an insanely busy weekend for our family, and now, I'm trying to recoup #napplease. How do you full time working mommas keep up with everything?!? I am so inspired by you all. I'm staring at 5 loads of laundry right now and dreading the folding. With this #SAHM status, I never have an empty to do list which means life is never boring. LOL.
Well, on a positive note, I am sharing a new release by Evy's Tree: the Anisa! This is a poly blend vest with brown Vegan leather trim that is seriously so fabulous for fall. I love the peek a boo plaid and the oversized fit. It is such a classic style vest which means that it can be worn for  years to come. And, plaid is always in style, right?! You can pre-order your Anisa  HERE.
Thanks for stopping by my blog and hope that you have a spectacular week.