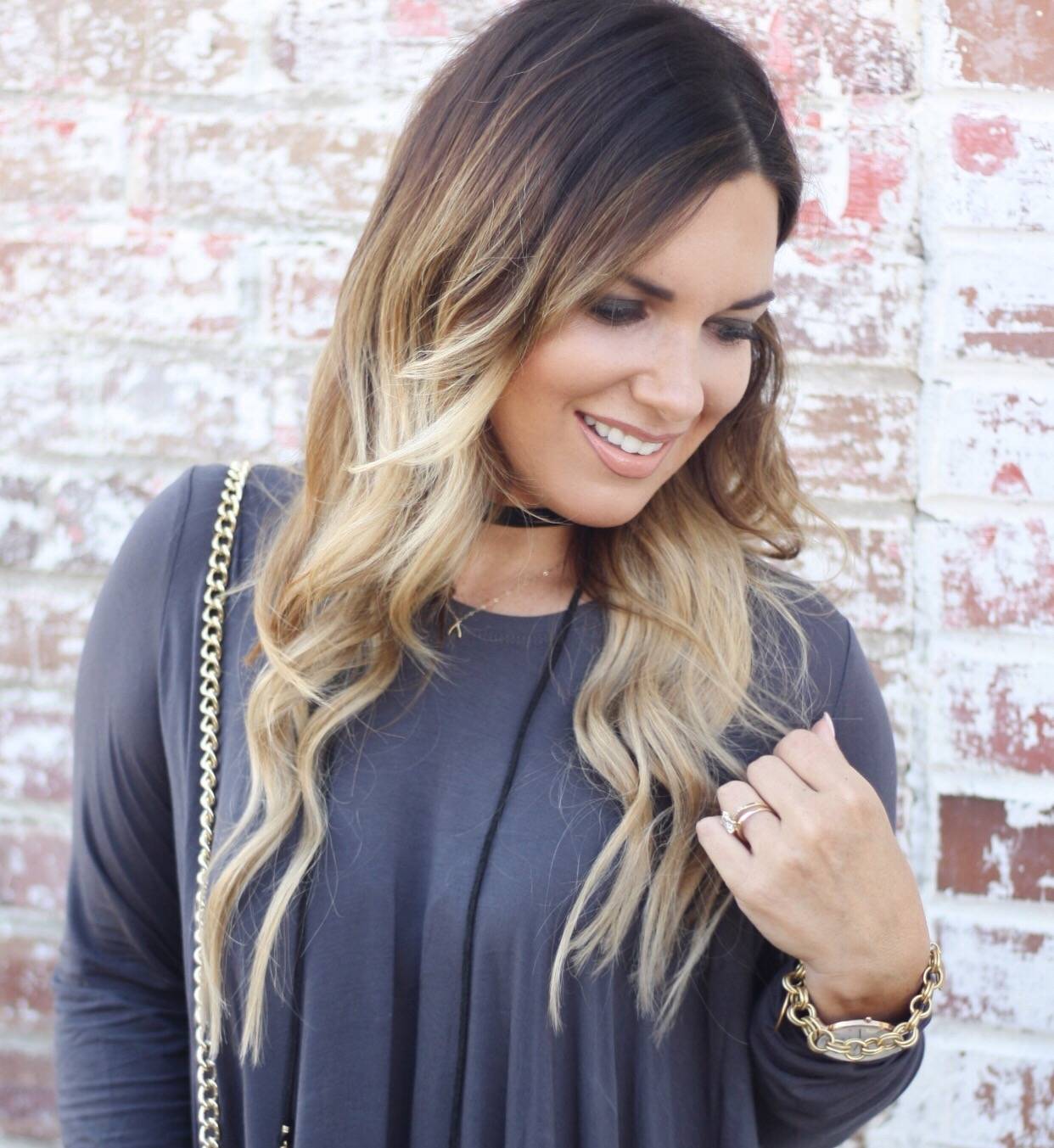 Top 5 favorite fall trends
Can't believe that we are already in the second week of September. Our cooler weather won't arrive for another month, but I still wanted to share my top 5 favorite fall trends. I can't help but love the 90's vibe that is in full effect. It was so hard to narrow it down to only 5 trends. Well, here comes my favs:
1. CHOKERS: hello, short, long and extra long chokers. They come in all shapes and sizes. I personally love the longer style with charms attached. Chokers just add an extra oomph to a basic button-down blouse or even to a cocktail dress.

2. VELVET: velvet jacket, velvet skirt, velvet purse, velvet shoes: they all just scream total babe. Investing in this luxe texture is a must for this fall and winter season.

3. LACE UP: those lace up tops and dresses have been popping up everywhere and I'm loving it. It's so chic paired with basic denim.

4. BELL SLEEVES: this Renaissance flair has me swooning. It is the perfect detail on blouses and dresses. Don't miss out on adding a few of these beauties to your wardrobe.

5. MILITARY JACKET: how could we resist a good, stylish jacket that will spice up a basic outfit. This style jacket is making a huge come back even in camo print.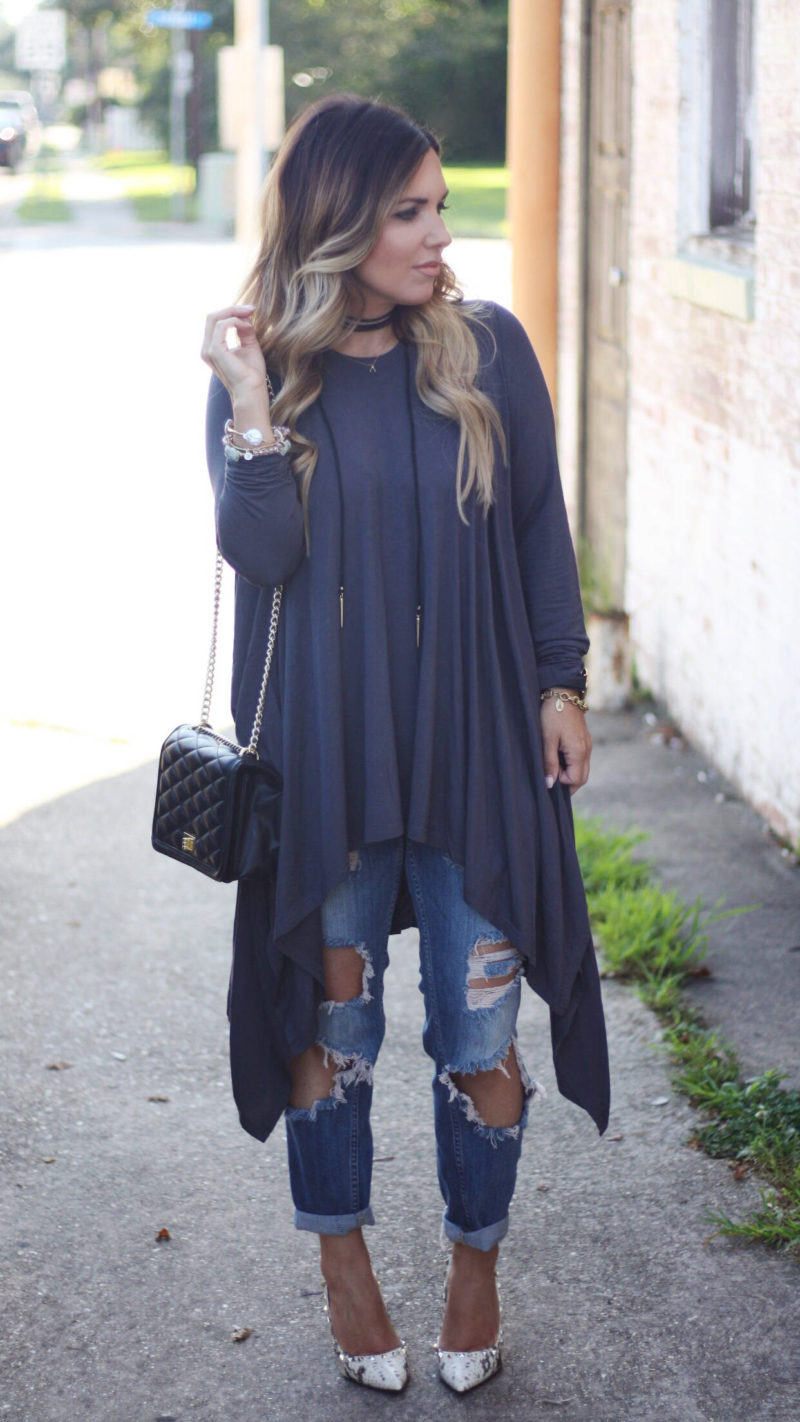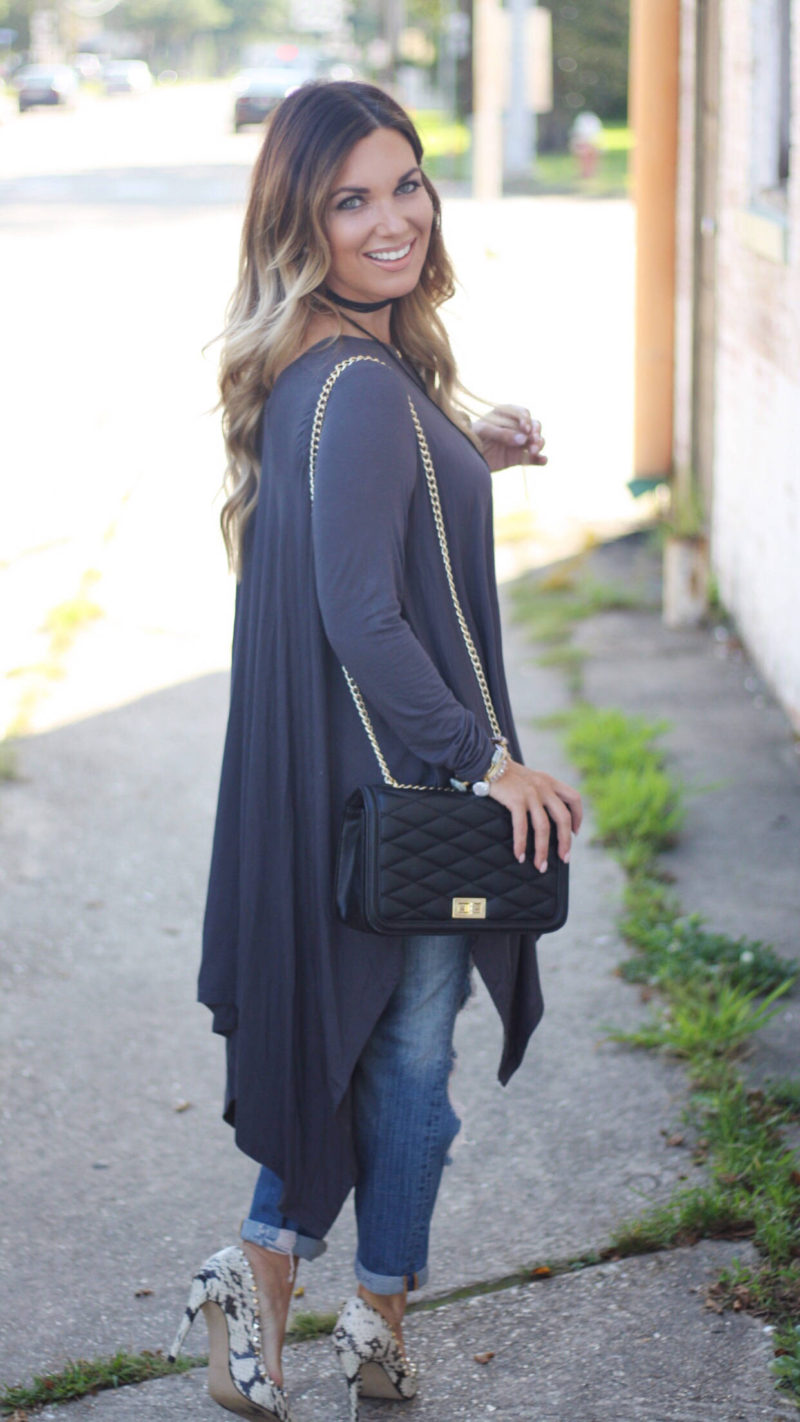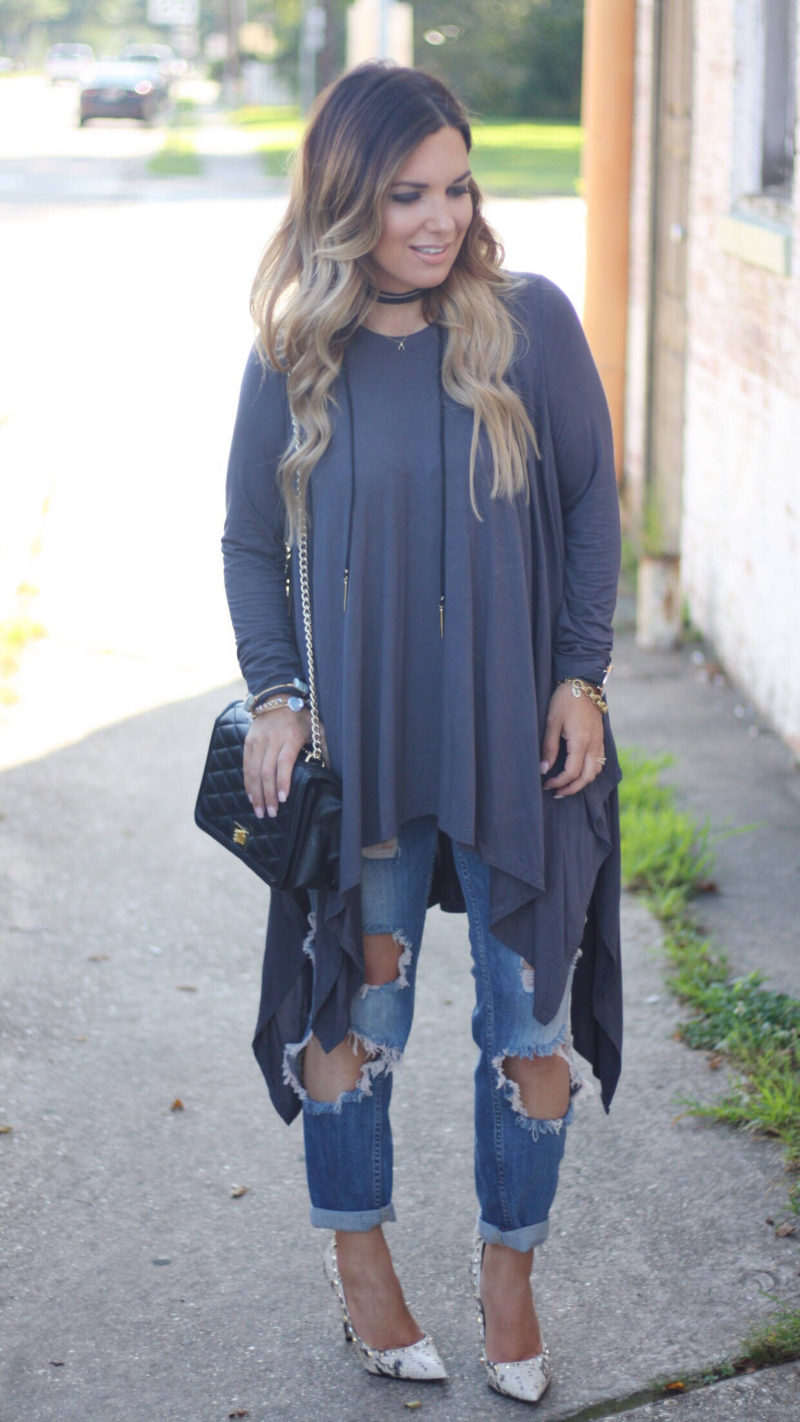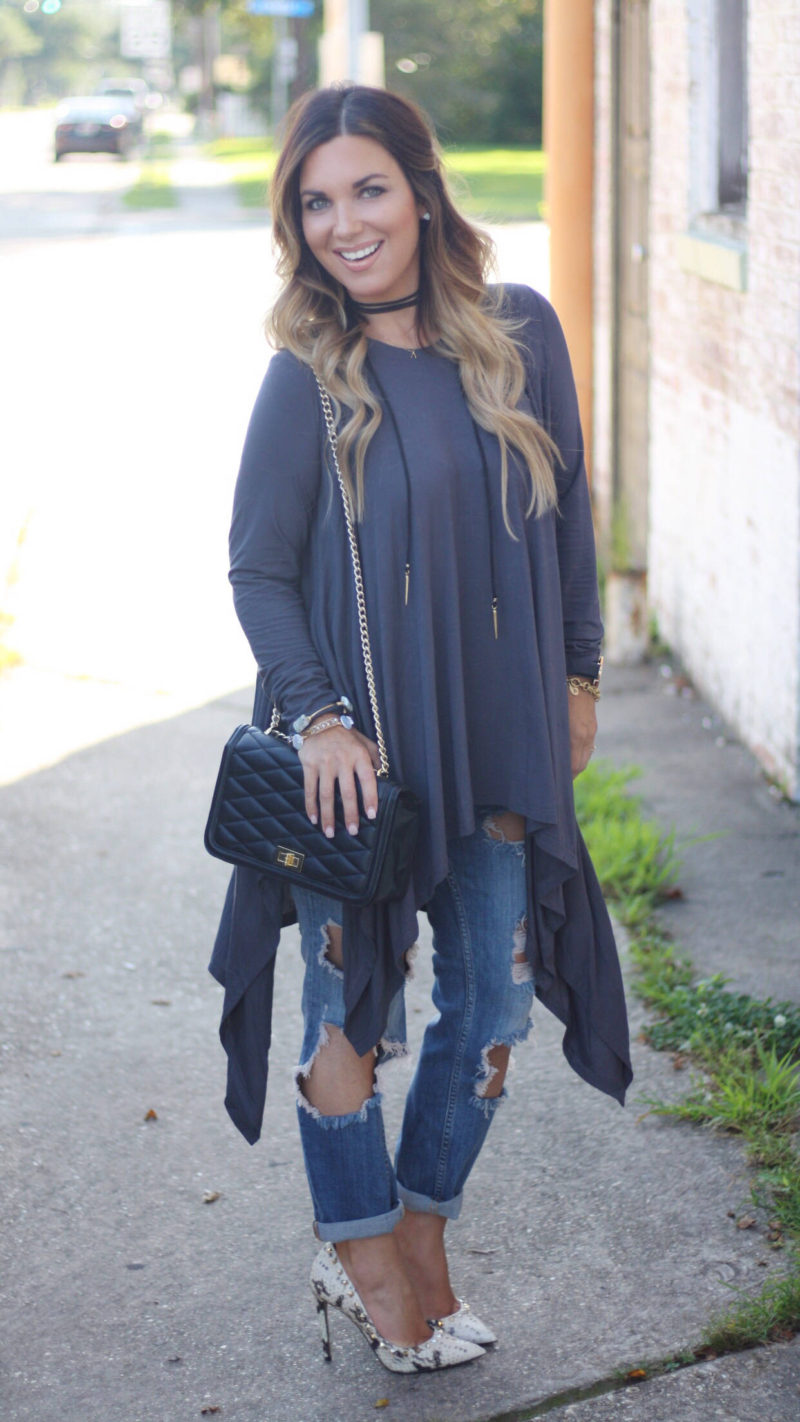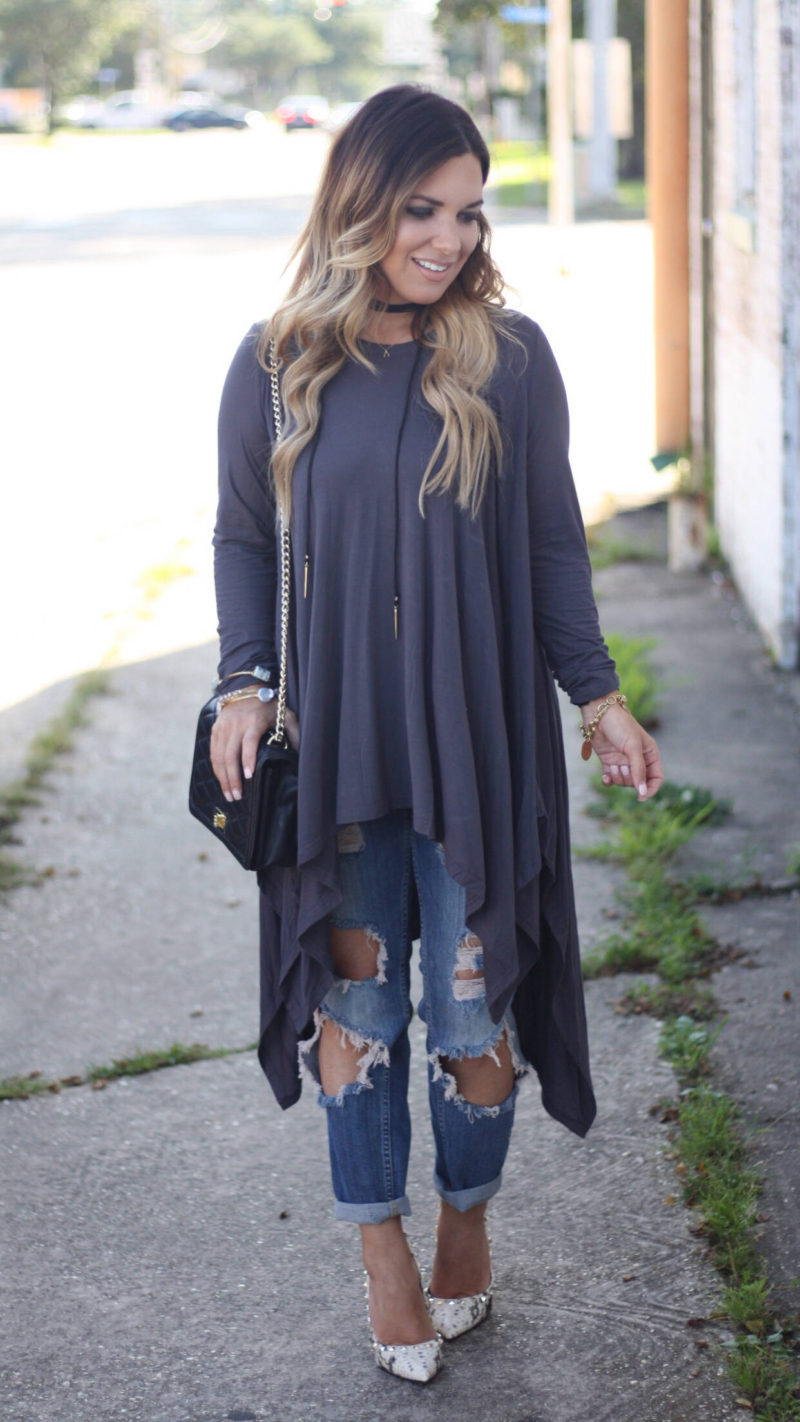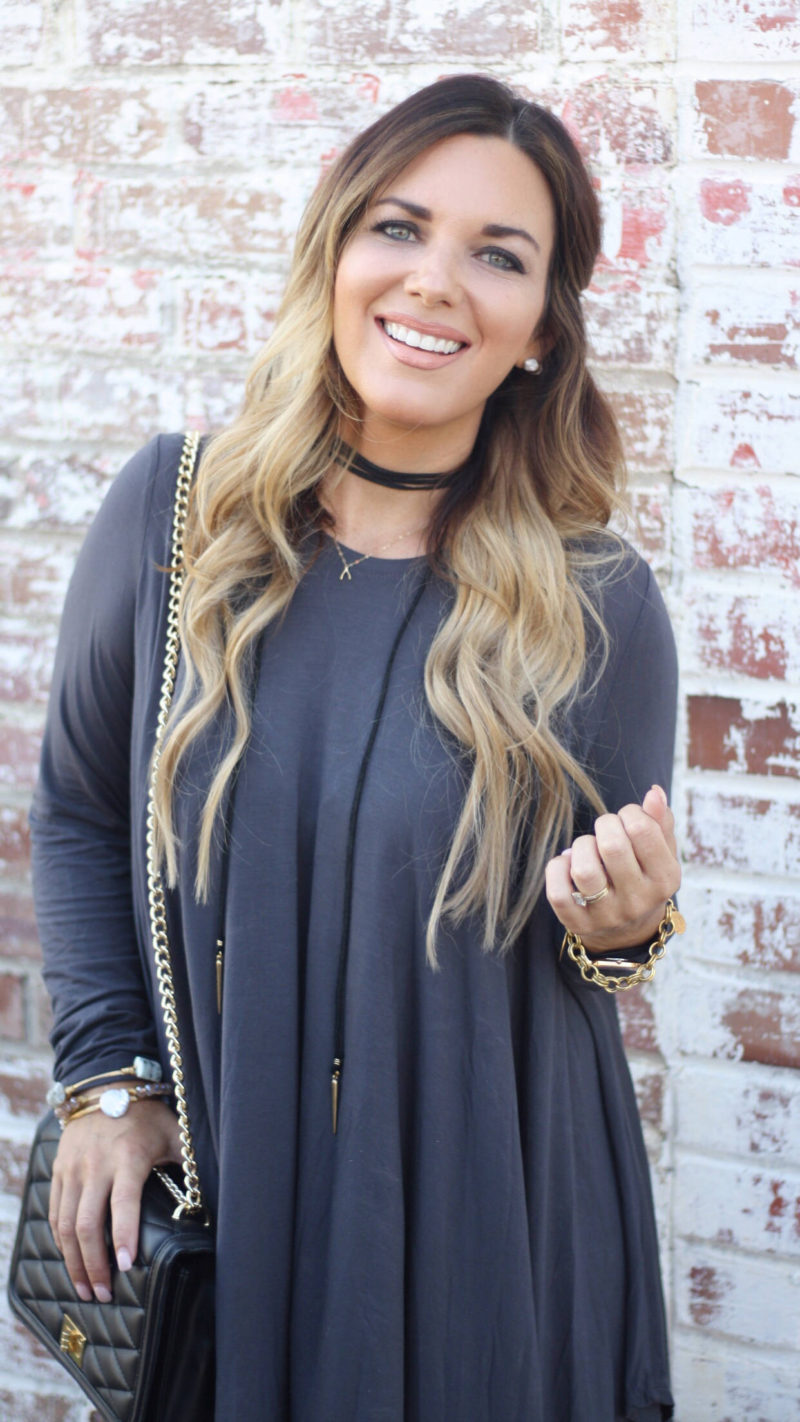 I took a leap and styled this charcoal trapeze tunic from Pineapple Lace. I usually stay away from uneven hemlines. But, this tunic was too cute to pass up fur under $25. Check out their website for more affordable tunics and more. I linked similar items to recreate this outfit:

tunic// Pineapple Lace, bracelets // Bourbon and Boweties, heels // Steve Madden
Thanks so much for taking time to read my thoughts. Let me know what is your favorite trend for the fall/winter season. I'd love to know.