Since I travel more often, I have finally narrowed down what I have to have on each trip. It does start with sturdy yet lightweight luggage. I have a very expensive luggage set but rather use this less expensive set of three from Amazon for only $130. It gets so beat up, and this set still looks good. And, I worry less since it didn't cost an arm and a leg. This set does come in multiple colors. I have the gold luggage.
.
Let's move on to chatting about the traveling bags. My newest favorite is the under garments/ lingerie organizer. I would always lose a footie sock or lose that last pair of clean undies. Well, that is not the issue anymore! I brought this to Vermont and LOVED it. And, the $12 price tag is good too!!
.
I've already shared about these two makeup/toiletries organizers and the jewelry organizer too. All three are great quality and affordable. The check pattern keeps selling out in the large organizer so I'm linking  similar ones.
.


.
Favorite traveling steamer is a question that I get asked often. I have had this specific one for over a year, and I still love it. It's lightweight and small so I usually pack it in my carryon. And, I also added this hair dryer brush to the list. Y'all, it actually works and is unbelievable. It is under $30.
.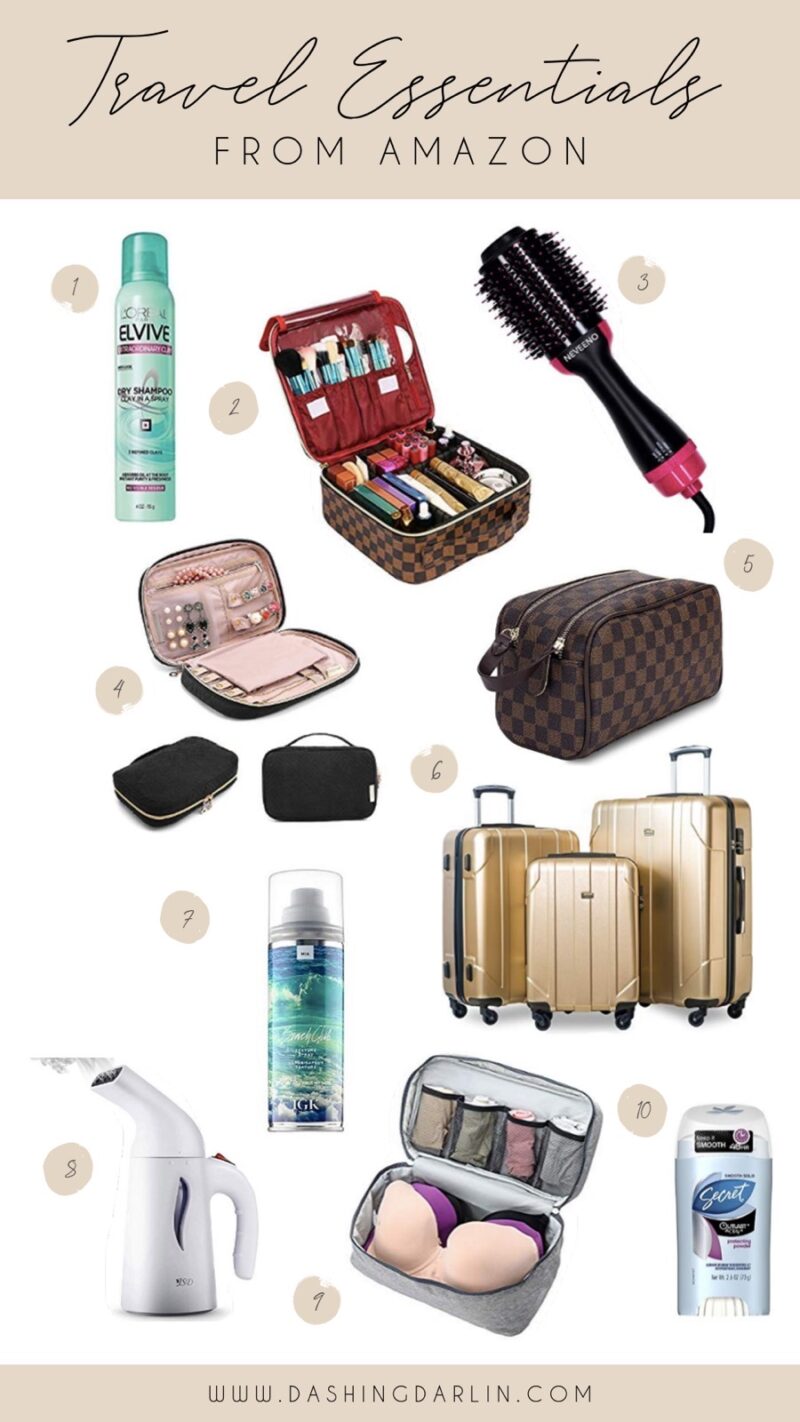 .
.
1} L'Oréal Paris Elvive Extraordinary Clay Dry Shampoo
2} Travel Makeup Organizer Bag
3} One Step Hair Dryer Brush
4} Jewelry Organizer Bag
5} Toiletry Travel Bag

.