Hey friends!!! Hope that y'all are enjoying some spring weather. In Louisiana, we have had a few weeks of pure bliss. This has been so nice since we have been staying at home. And, it's made me want to wear all of my new spring arrivals from Walmart. A girl can wear joggers and sweatshirts for so long. 
.
I'm so excited to have found the cutest tie dye coverup. It's perfect for wearing over my swimsuit around the house. And, y'all, the tie dye trend is here to stay, and I'm not mad about it!!! I snagged two of these and gave one to Bella. She looks so darlin' in it. We both got the S/M. It does have an option to adjust it if you are more petite like Bella. 
.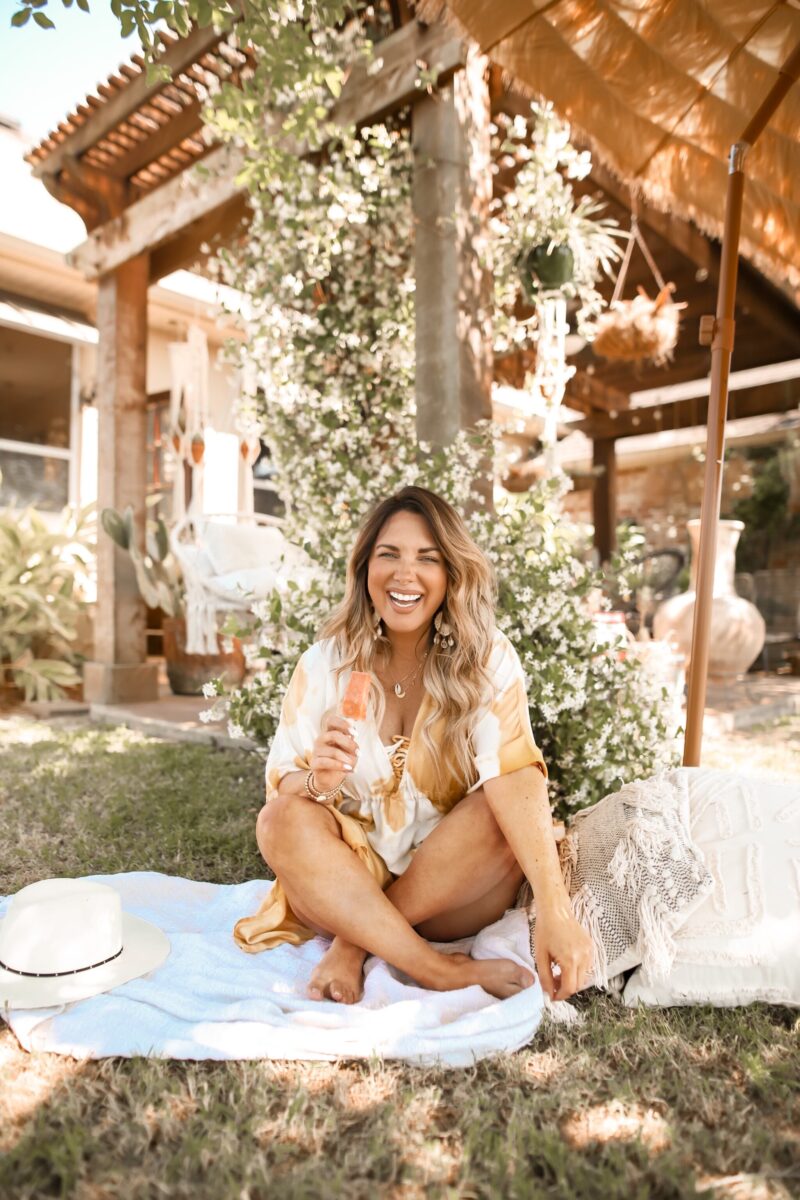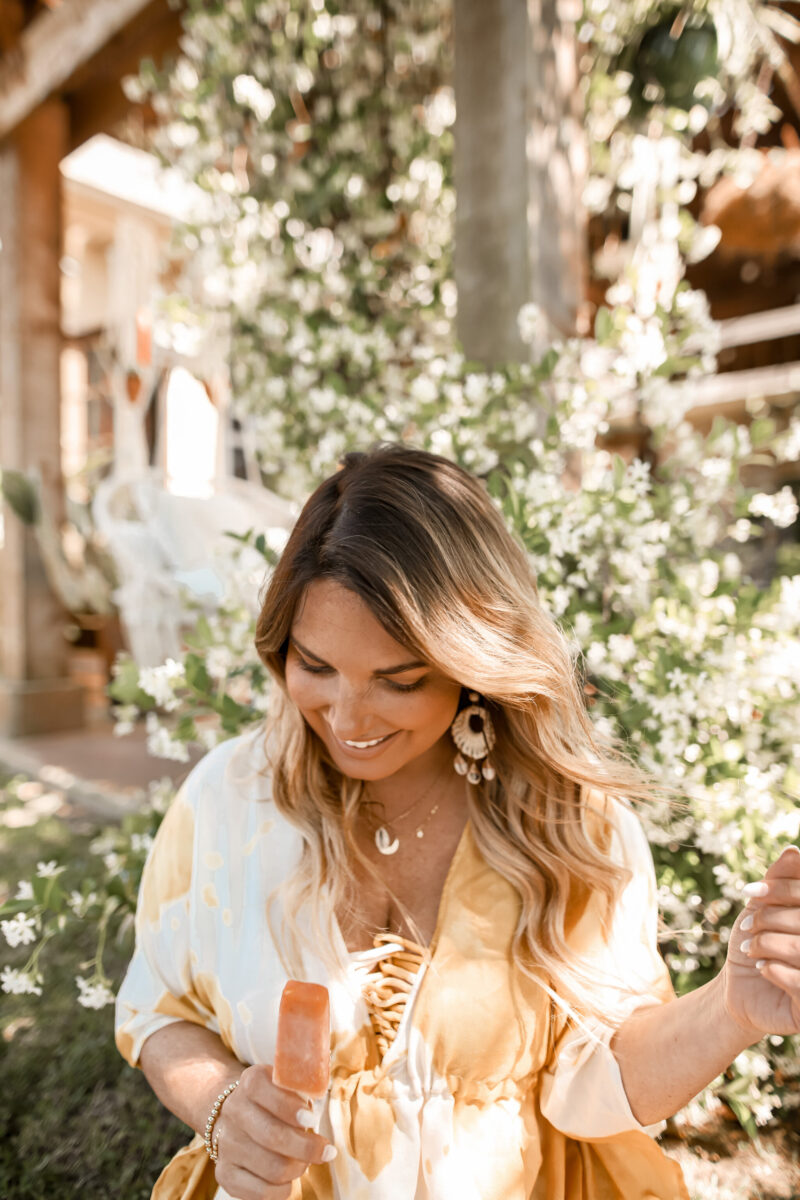 .
And, y'all, I found a great pool, beach hat that is only $10. It covers enough of my safe too to protect it from the sun. 
.
---
SHOP THIS OUTFIT
---
.[

.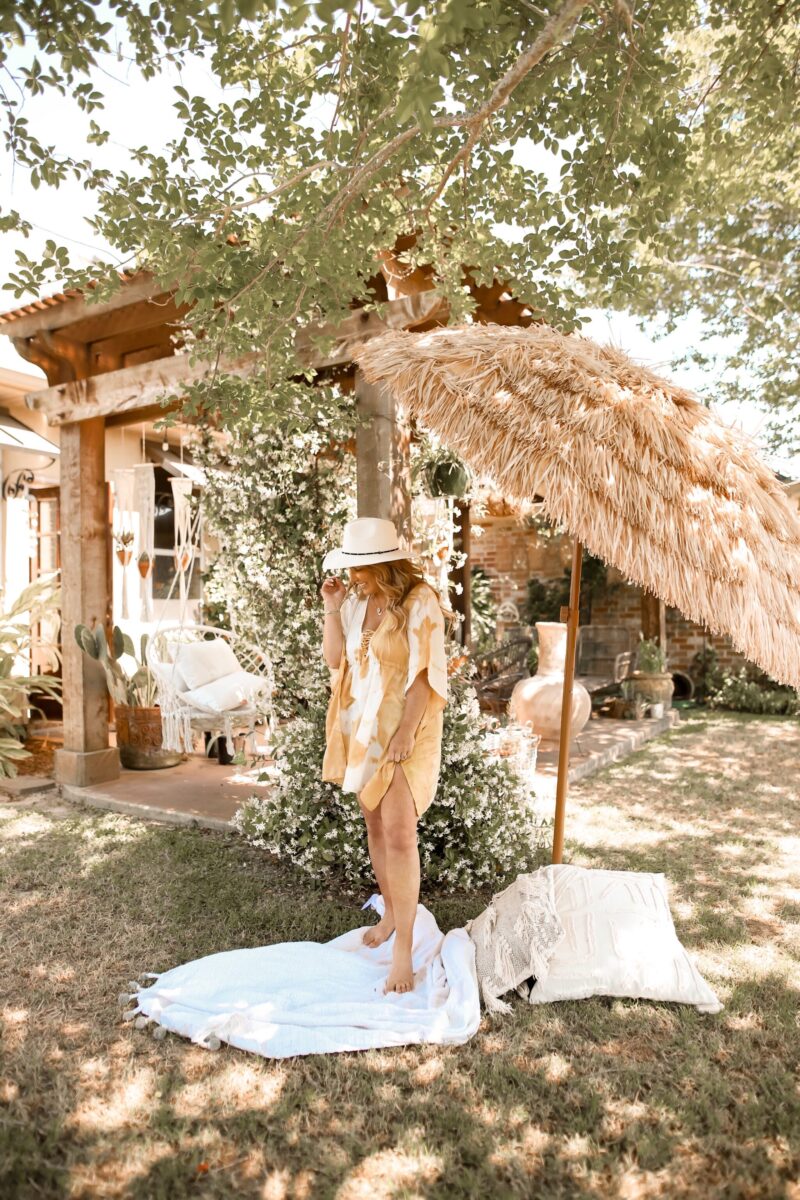 .
I snagged an adorable maxi dress, and it's floral~ I love the dainty flowers on the navy. And, the quality is exceptional. I wore it on Easter even though we didn't do much. Isn't it so pretty?!? This is a great spring dress that can be worn to so many events throughout the summer. My mom and Bella's friends even love it. I got the size medium, and it fits perfect. 
.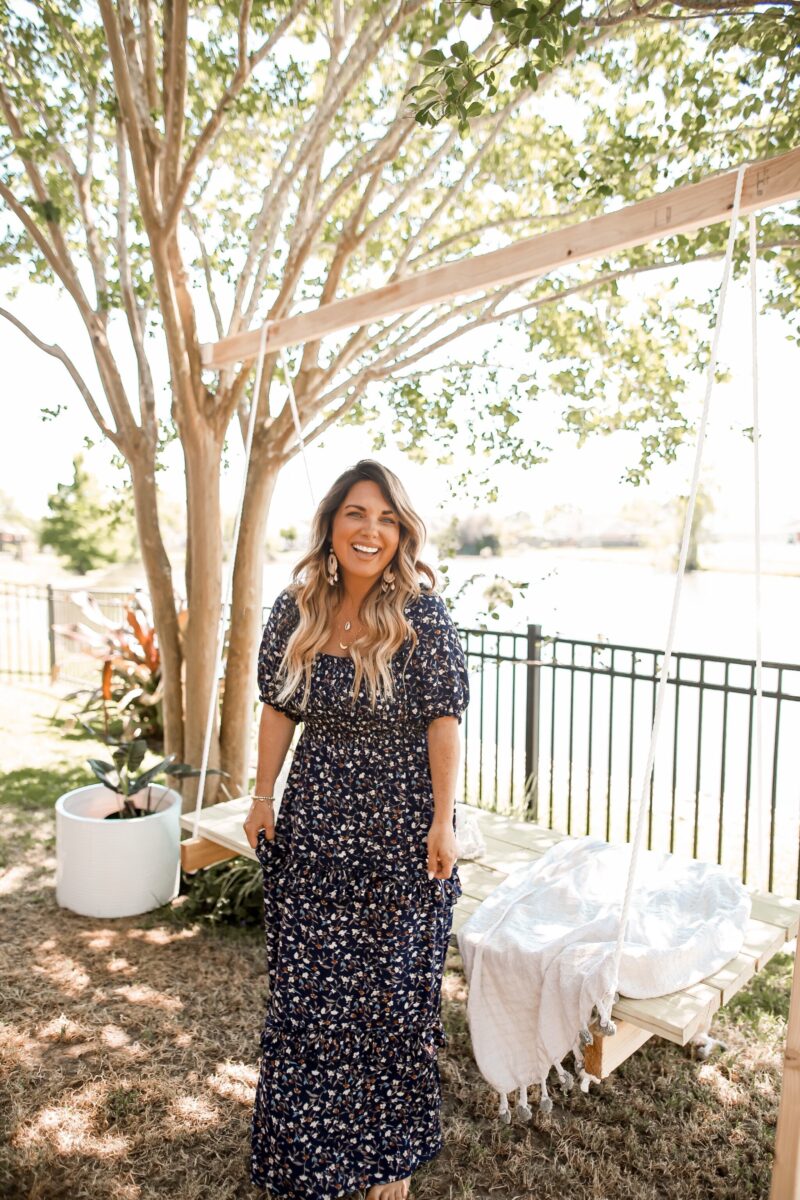 .
This dress comes in multiple colors including solid white. Just added the white one to my cart.
.
---
SHOP THIS OUTFIT
---

.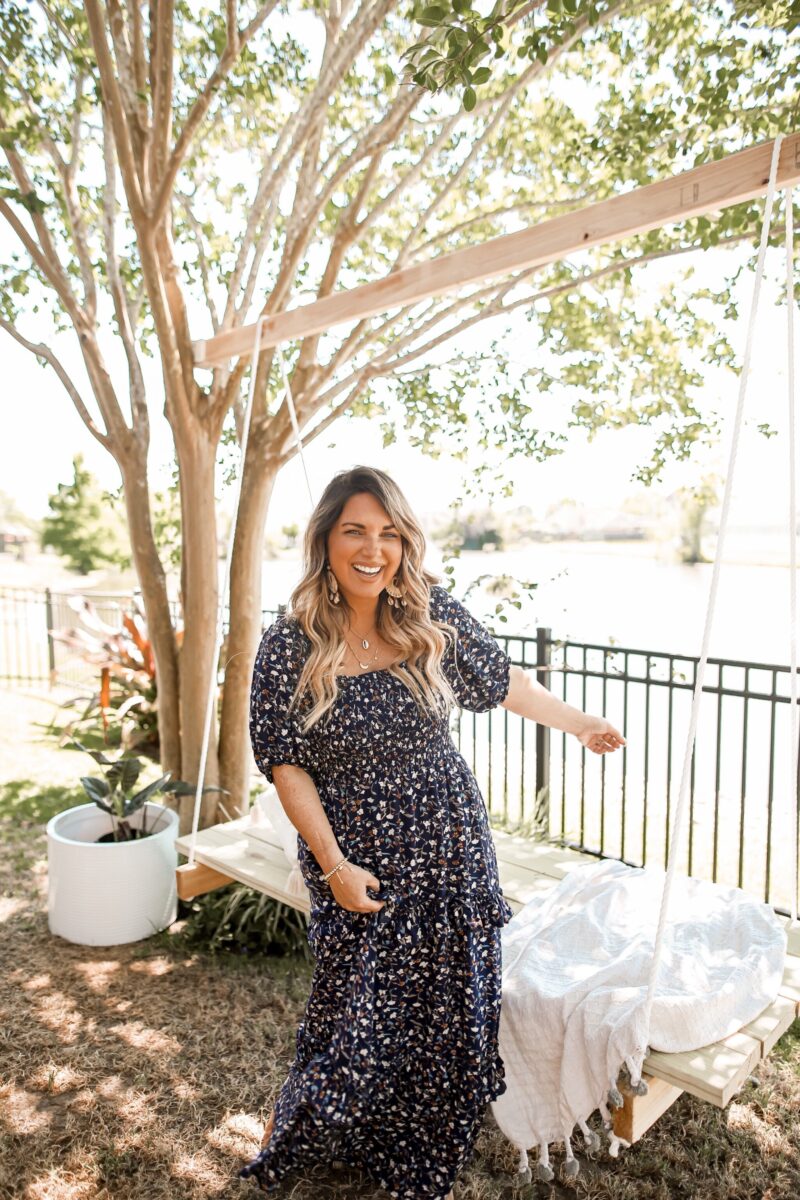 .
Walmart has been having some of my favorite basic tees. They are a great price and great quality too. So, when I spotted the balloon sleeve top, I was in love. It is so comfortable like a basic cotton tee and comes in multiple colors. It runs TTS. I'm wearing a size medium. 
.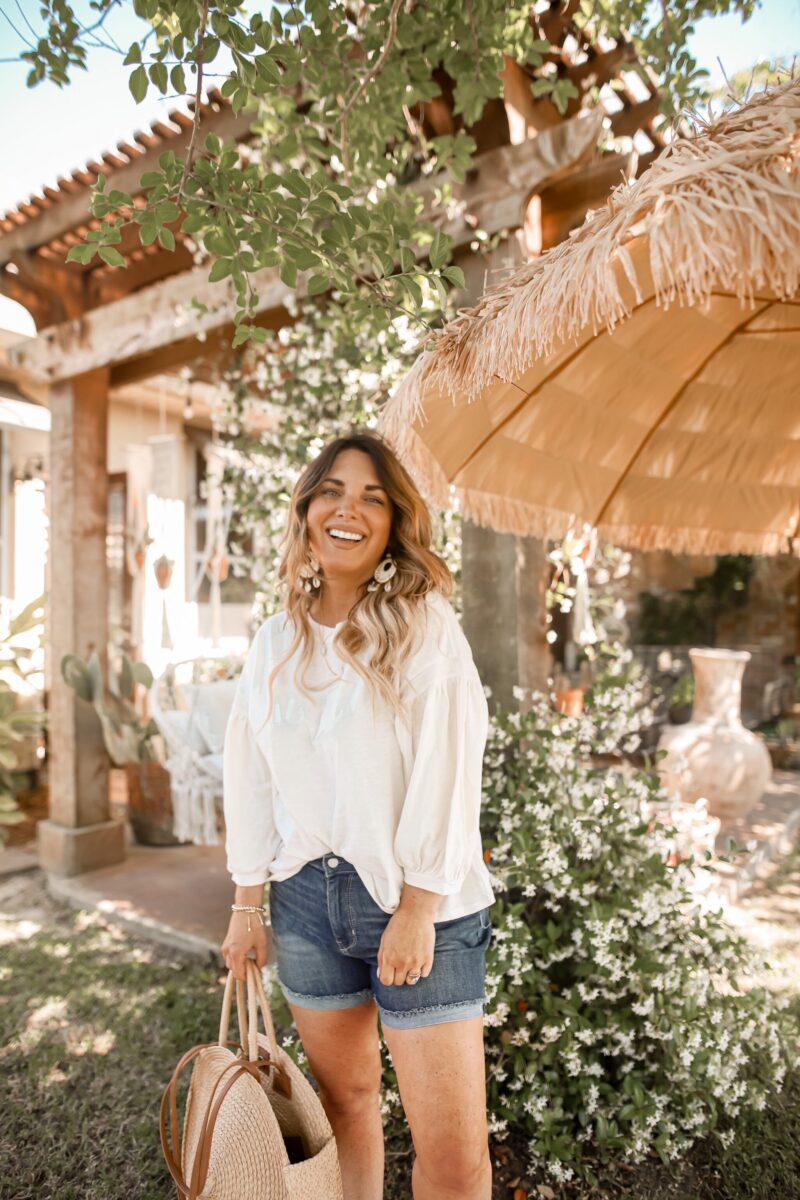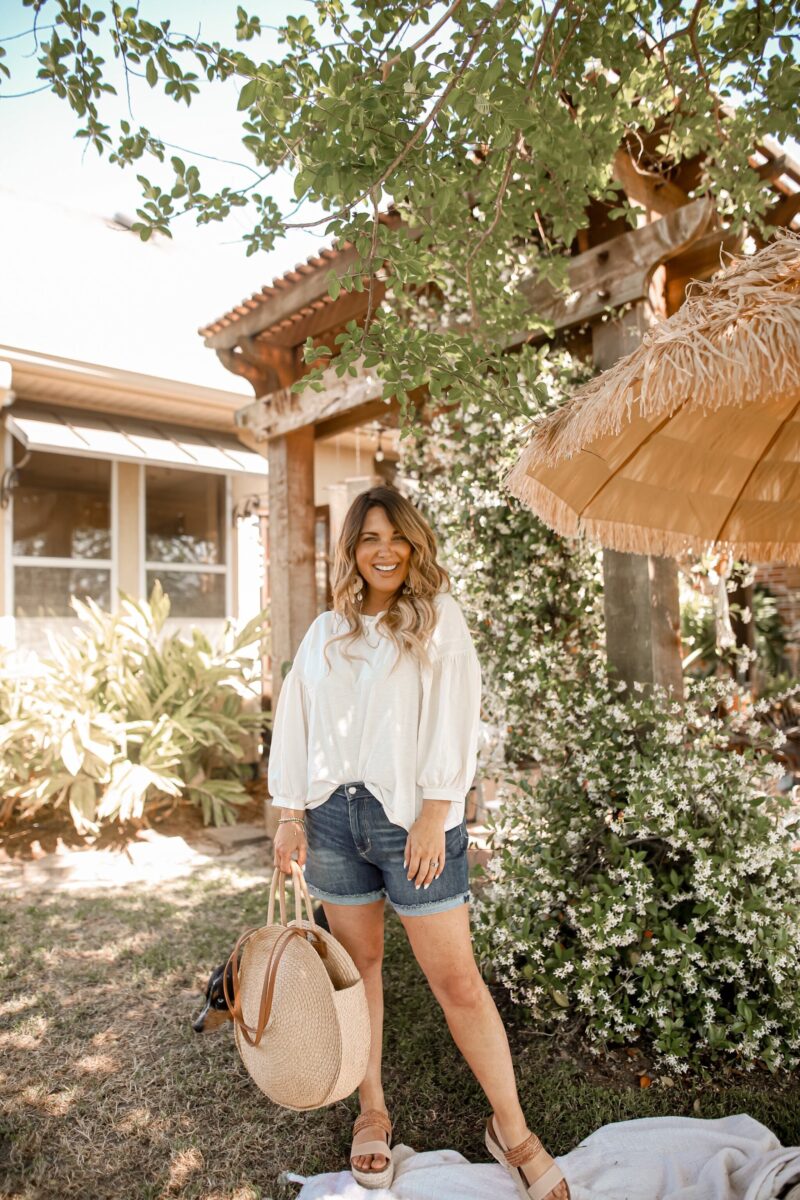 .
And, if you are looking for modest shorts with no rips, these are for you. They are under $20. I sized up one size in these. And, I found the cutest circle straw bag that can used for the pool, beach or just for everyday. I was rocking that bag in my backyard. I already have it loaded with sunscreen. 
.
---
SHOP THIS OUTFIT
---

.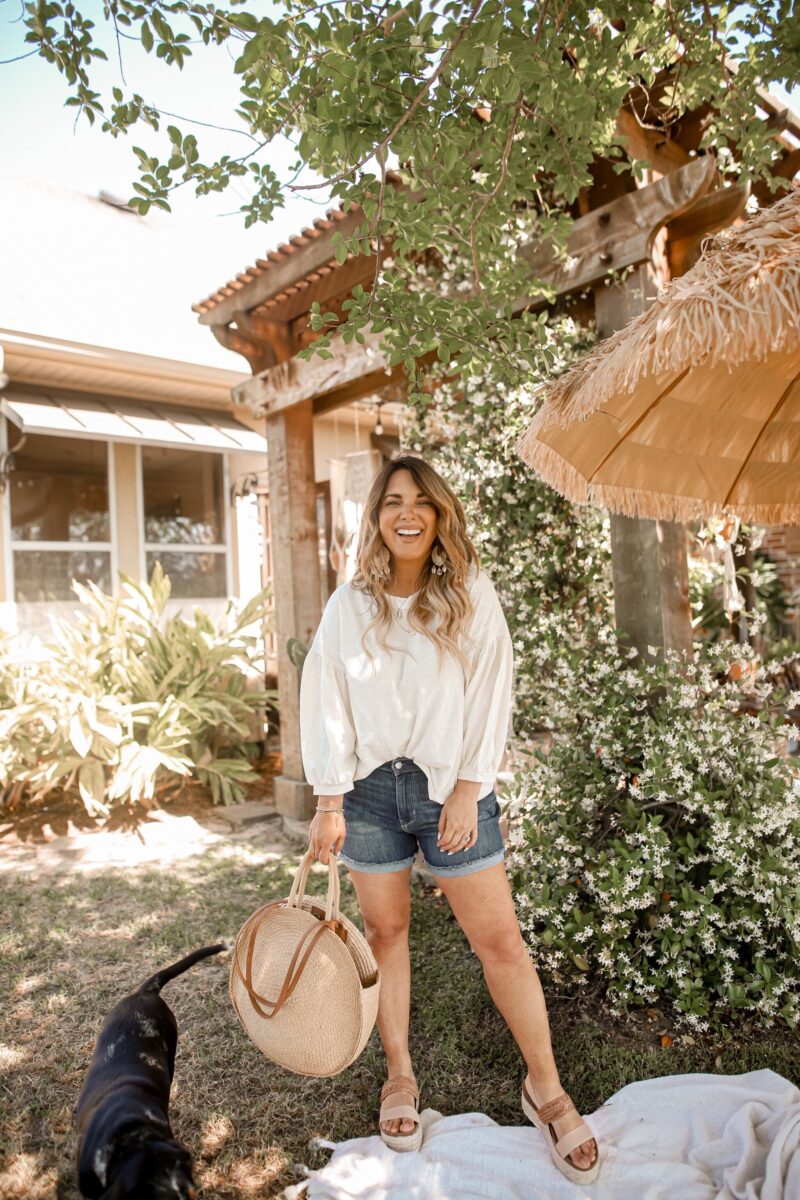 .
AND, I shared this babydoll top in my stories, and y'all went crazy. It is so cute. I bought it In two more colors. I am wearing a size medium.
.
---
.
SHOP THIS OUTFIT
---

.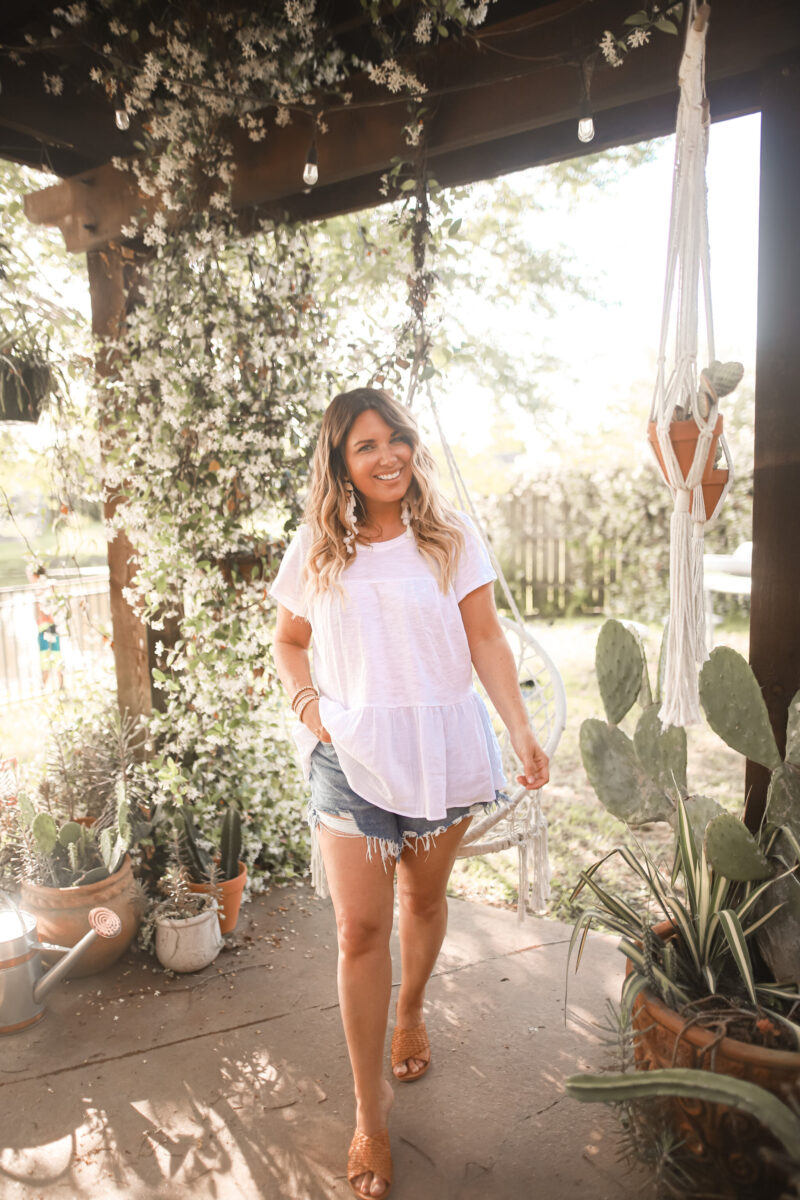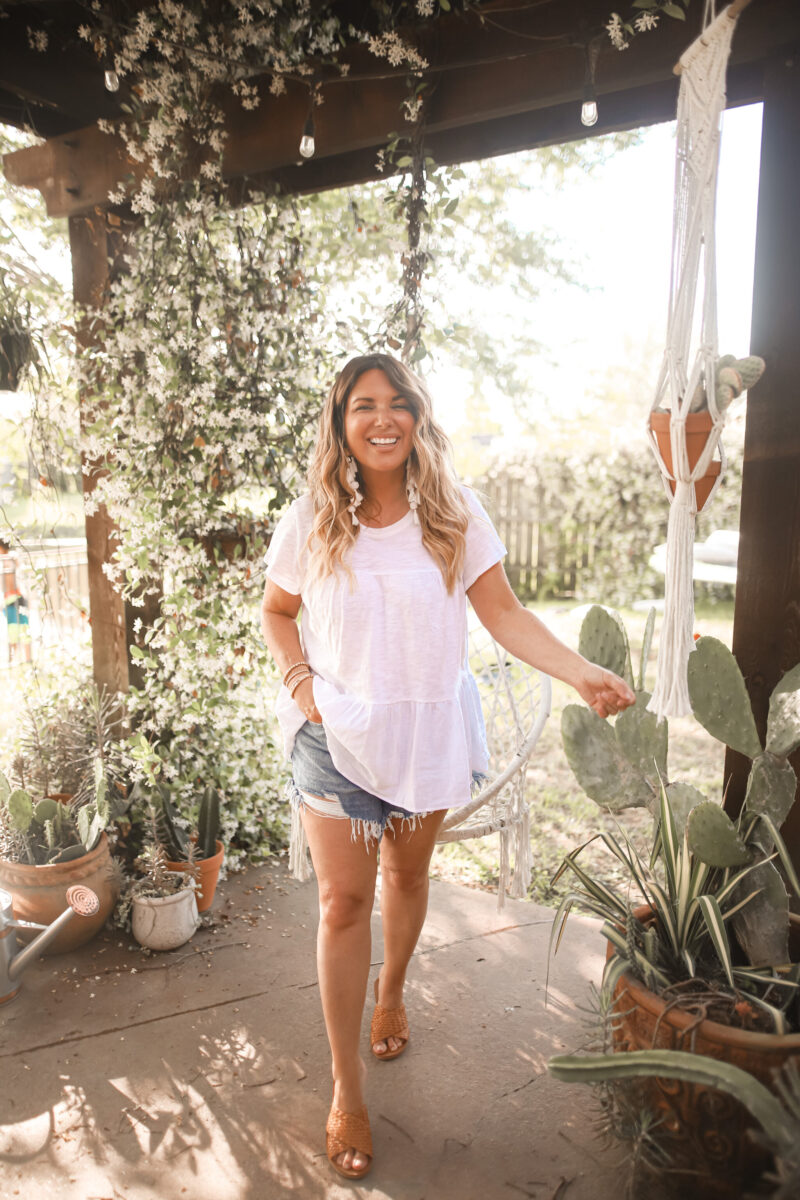 .
Well, that is all that I have for now. I did place another Walmart order this week so stay tune for round two. 
If you want to see the full try-on, head over to my Instagram. I saved my try-on under my Walmart highlight. 
.
Thanks so much for following along with me! 
xoxo,