I am finally getting around to share the before & after pictures of the outside of our home. We built this house in 2000. We paid it off in 2013. This was a goal of ours since the beginning of our marriage. Mike dreamt of the day, and when it happened, I knew that we weren't moving anytime soon. So, we have slowly upgraded things on the inside. And, it was a goal of mine to give the outside of the house a facelift too.
.
We discussed this idea for the last 5-6 years, but we knew that it would be a big project to tackle. I started off with researching the best white + black paint colors at Sherwin Williams. And, Mike started with getting a few bids from local companies. Some of these bids were outrageous so we were dragging our feet with starting the project. We finally found a company, CertaPro NOLA House Painters, who gave us a fabulous bid that fit within our budget. They were half of the cost of some of the other companies. We highly recommend them to all of our local friends. Y'all, some of the bids were over $20K to paint the house, french doors, gutters, garage doors, and the trim. CertaPro NOLA House Painters quoted us a price that was under $10k. We jumped!!!
.
TOP COLOR CHOICES~
There are hundreds of white and black color choices. Some have a hint of green, blue, or gray. And, some of them are too warm or too bright.
My top white paint choices were Pure White, Greek Villa, Alabaster, Shell White, Extra White, and Snowbound.
And, my top black choices were Inkwell, Black Magic, Iron Ore, Tricorn Black, Perle Noir, and Cyberspace.
.
It was a process of elimination. But, I finally chose Alabaster because it was a warm white. And, I chose Black Magic because it was a true black with no soft undertones. I am still in love with both choices!!
.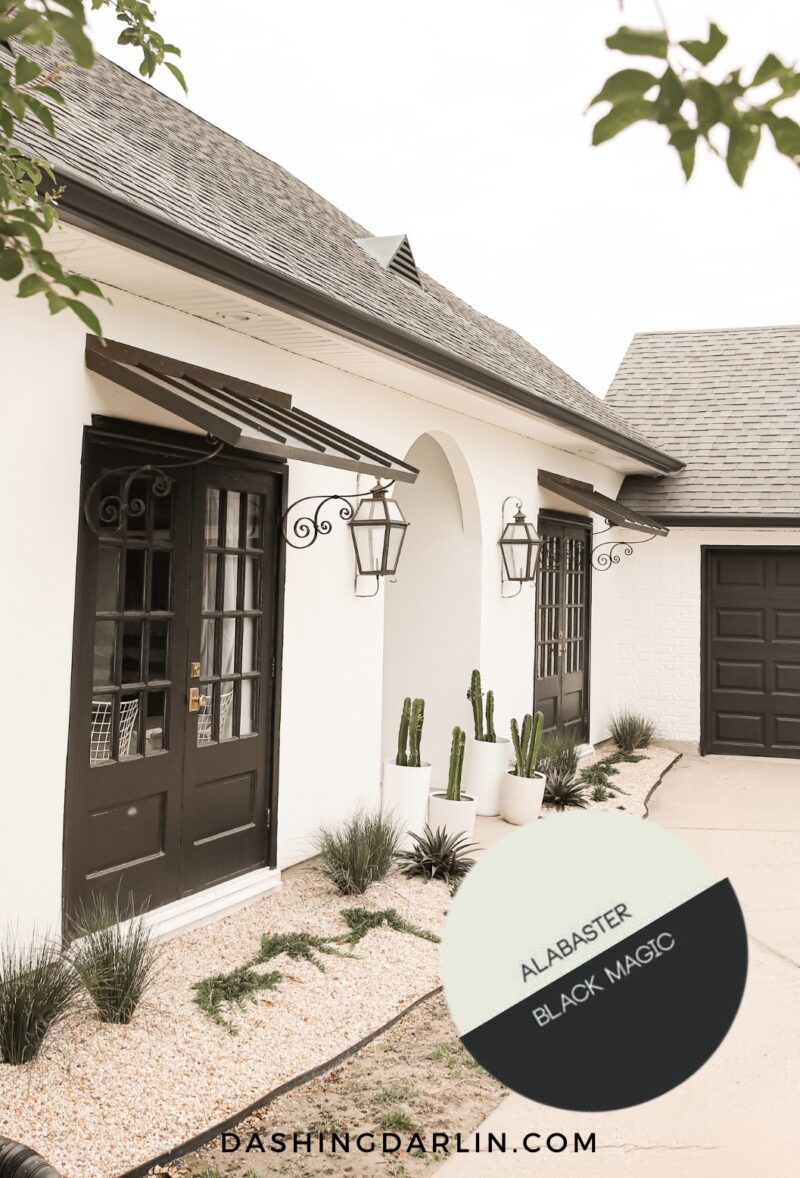 .
My inspiration for what I envisioned came from our last trip to Arizona. The landscape would be simple, clean, and the pebble rocks would replace all of the mulch. I knew that I wanted to give my landscape a facelift to help complete the enter look. We knew that we had to do the majority of this project ourselves. We paid my mom's gardener $15 an hour to help us pull up the old plants and to clean up the flowerbeds. We bought all of the new plants for under $500. And, the pebble rocks were under $400 to get them delivered to the house.
.
We were able to upgrade our entire landscape in the front yard, sides of the house, and the backyard for under $1500. If we had hired a landscape company, we would have paid closer to $5000.
.
Next on the list is replacing the roof!! It's time to change it!!!
.
BEFORE~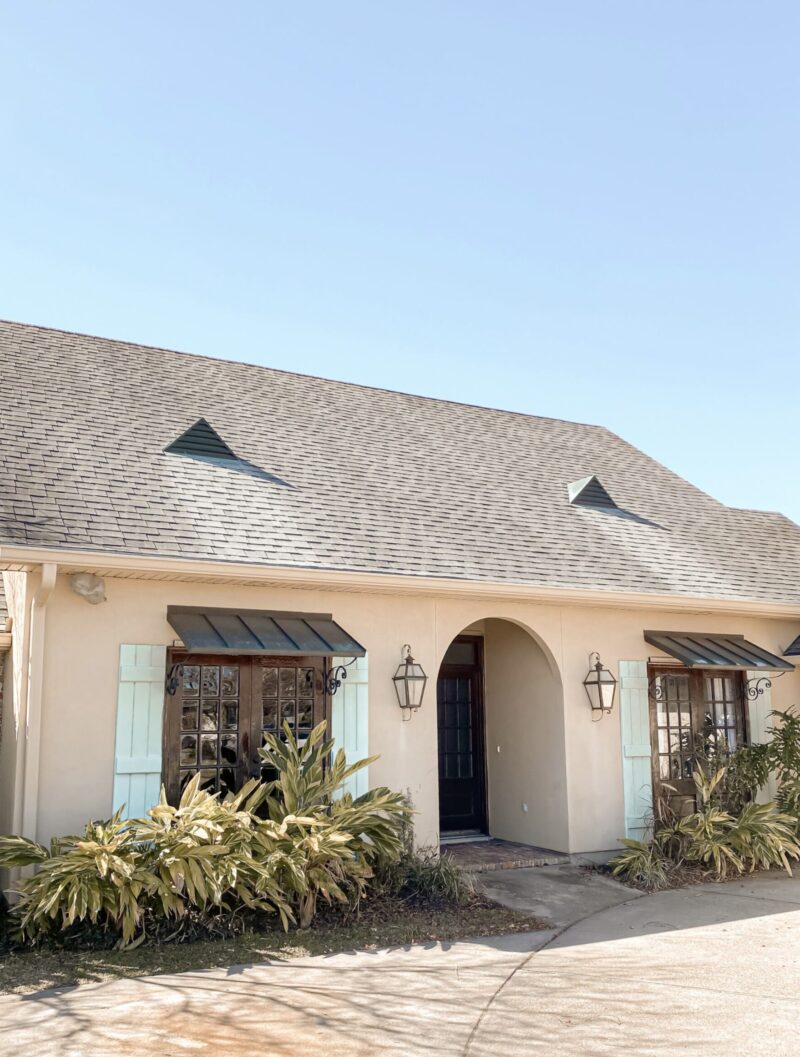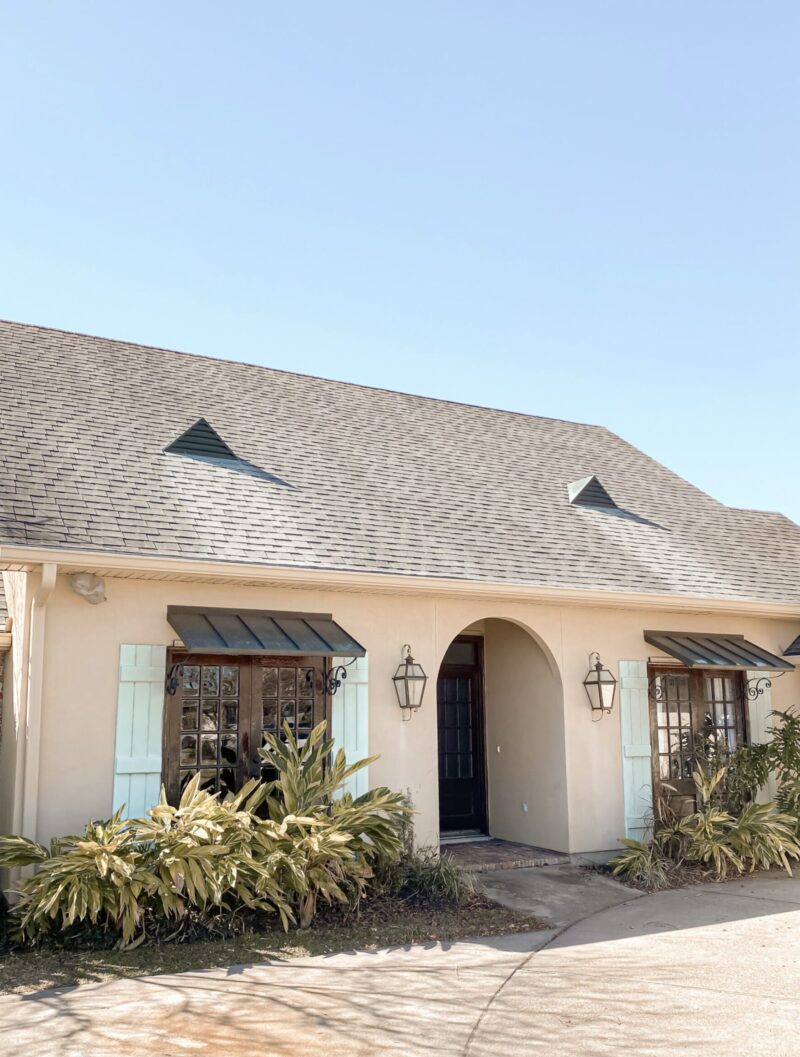 .
AFTER~
;
BEFORE~
.
AFTER~
.
SHOP THESE ITEMS~

.

.
I don't have many pictures of our backyard before the facelift, but the new paint made the pergola + patio pop!!! And, the new landscape only added to the entire vibe. I already had the patio furniture. I just added a new rug + organized my potted plants for a cleaner look. Y'all, I can't stop raving about how much that I love the pebble rocks in our flower beds. It is so much nicer than the mulch.
.
BEFORE~
.
AFTER~
.
This new look has given me the itch to have all of the backyard parties + hangouts with friends. It's more amazing than I imagined. And, the pebble rocks just give me all of the Arizona vibes. I LOVE it!! All that we need now is a fabulous pool!! LOL!!!!!
.
I have to show off my new cooler backpack made by Corkcicle. It is the sassiest + coolest cooler that I have ever laid eyes on ever. I've used it a few times over the last month, and I've had so many compliments. I just wish that I would had it sooner. The tan/camel color is perfect with any outfit when heading to the beach, party, or day trip to the park.
.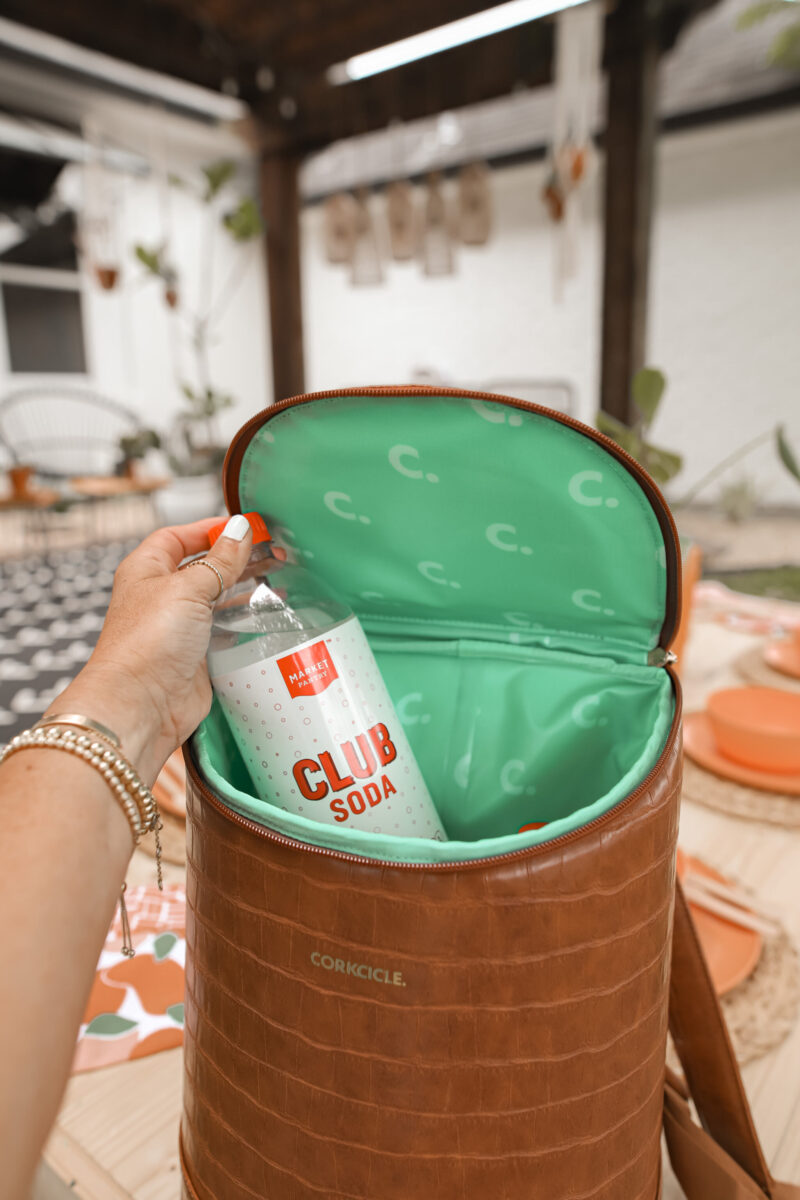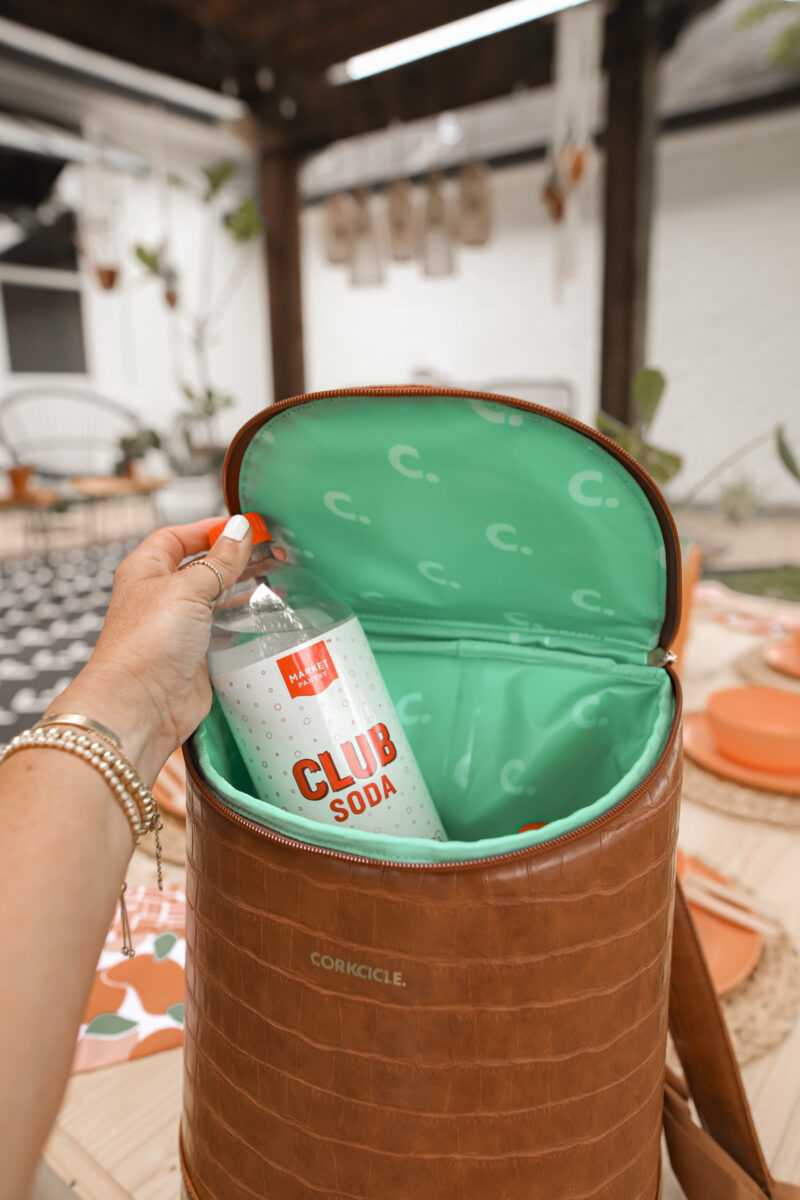 .
SHOP THESE ITEMS~

.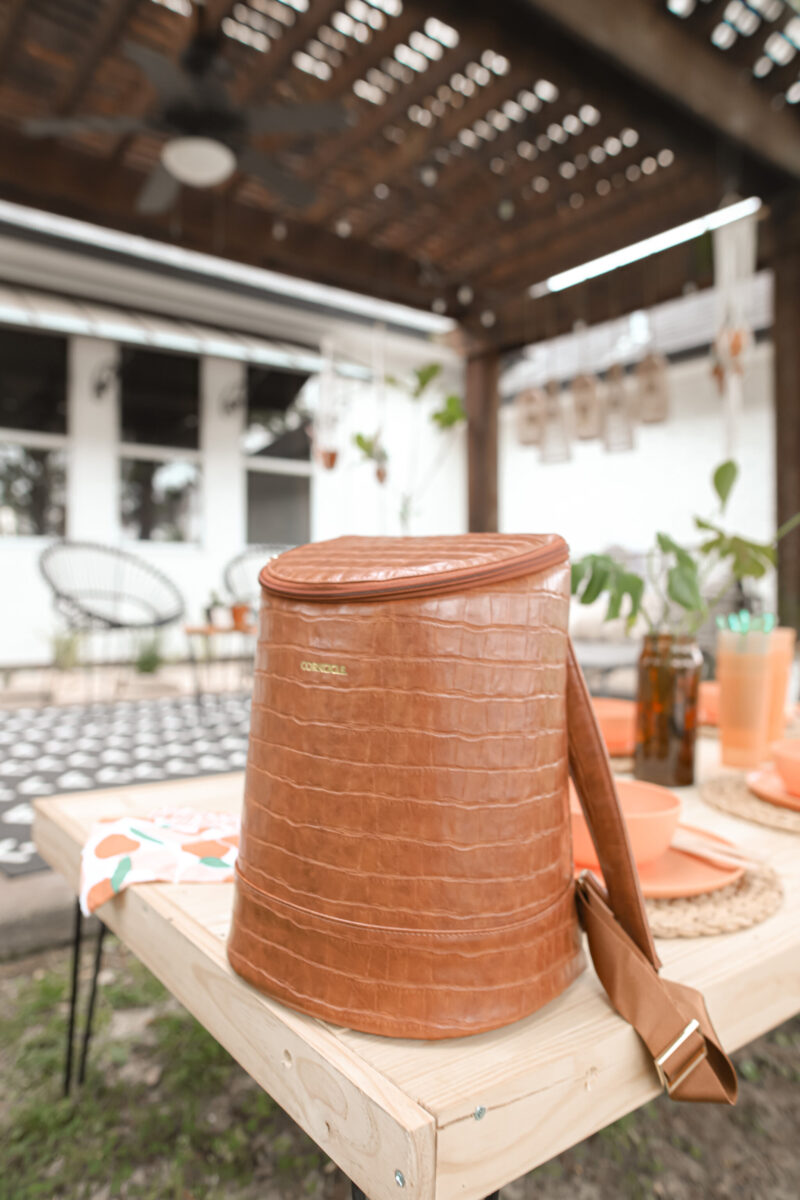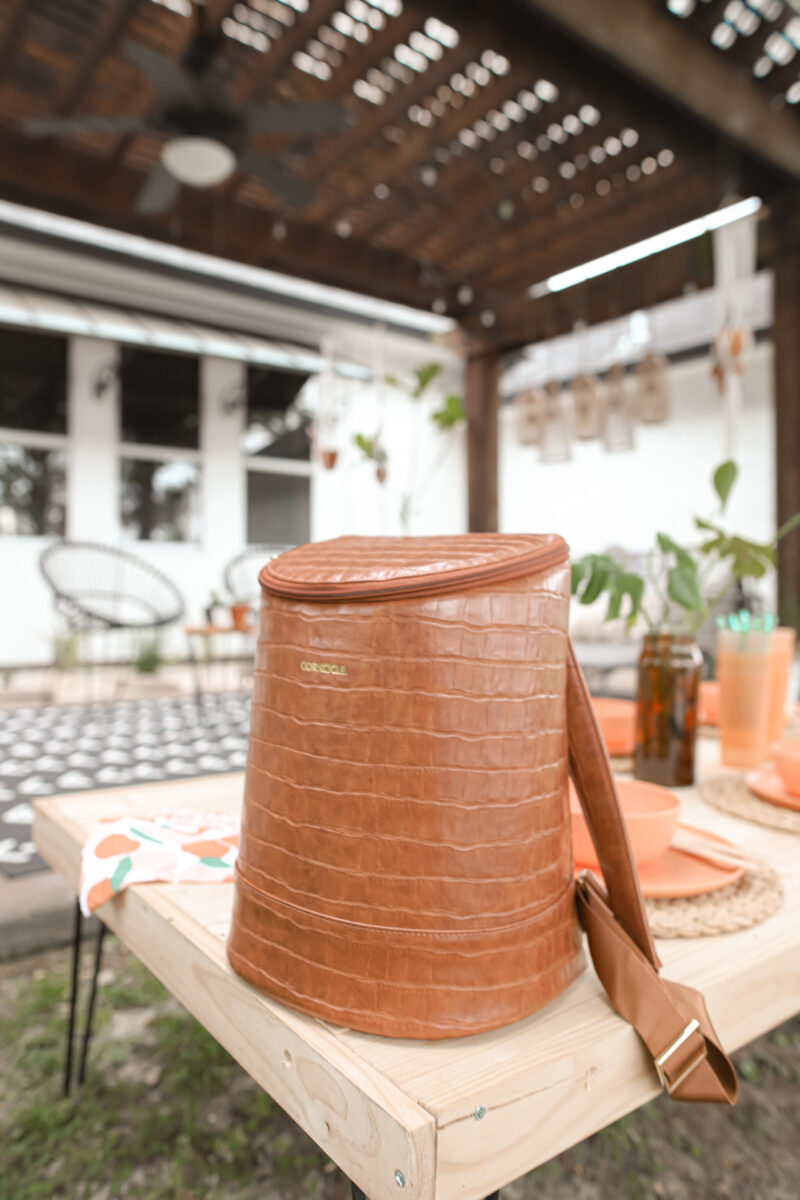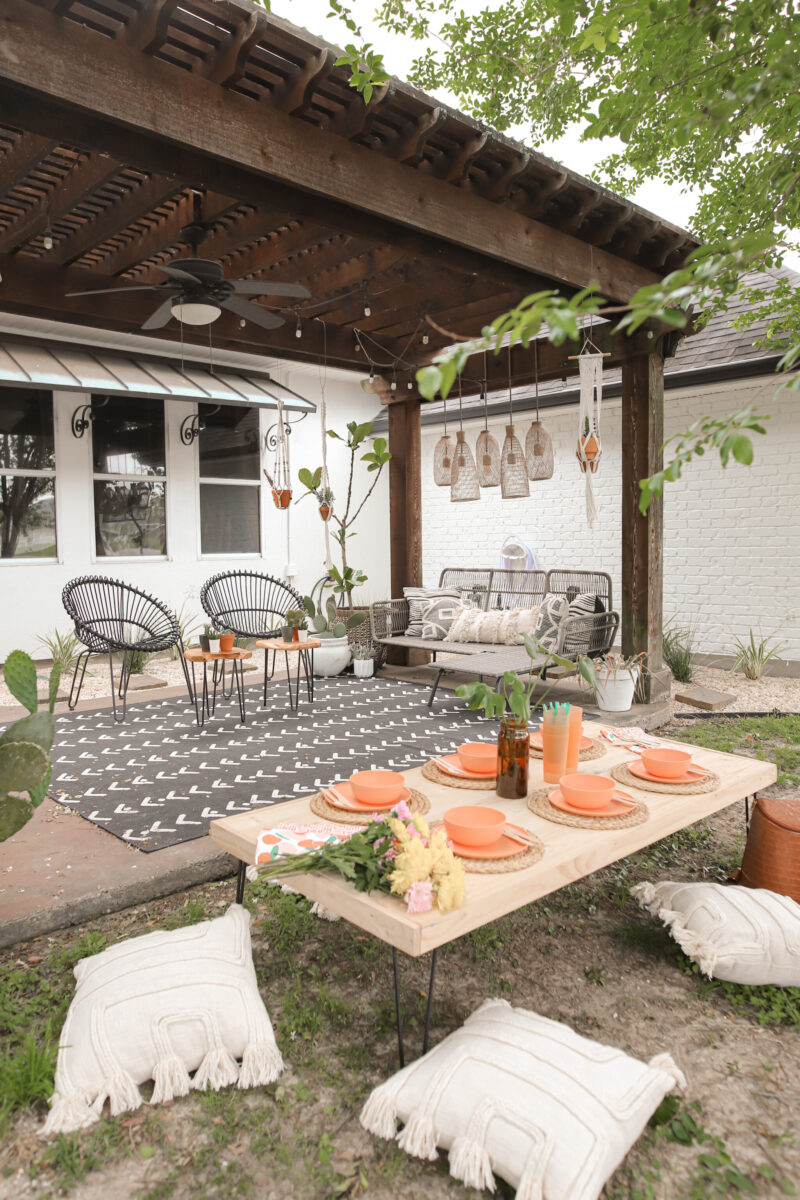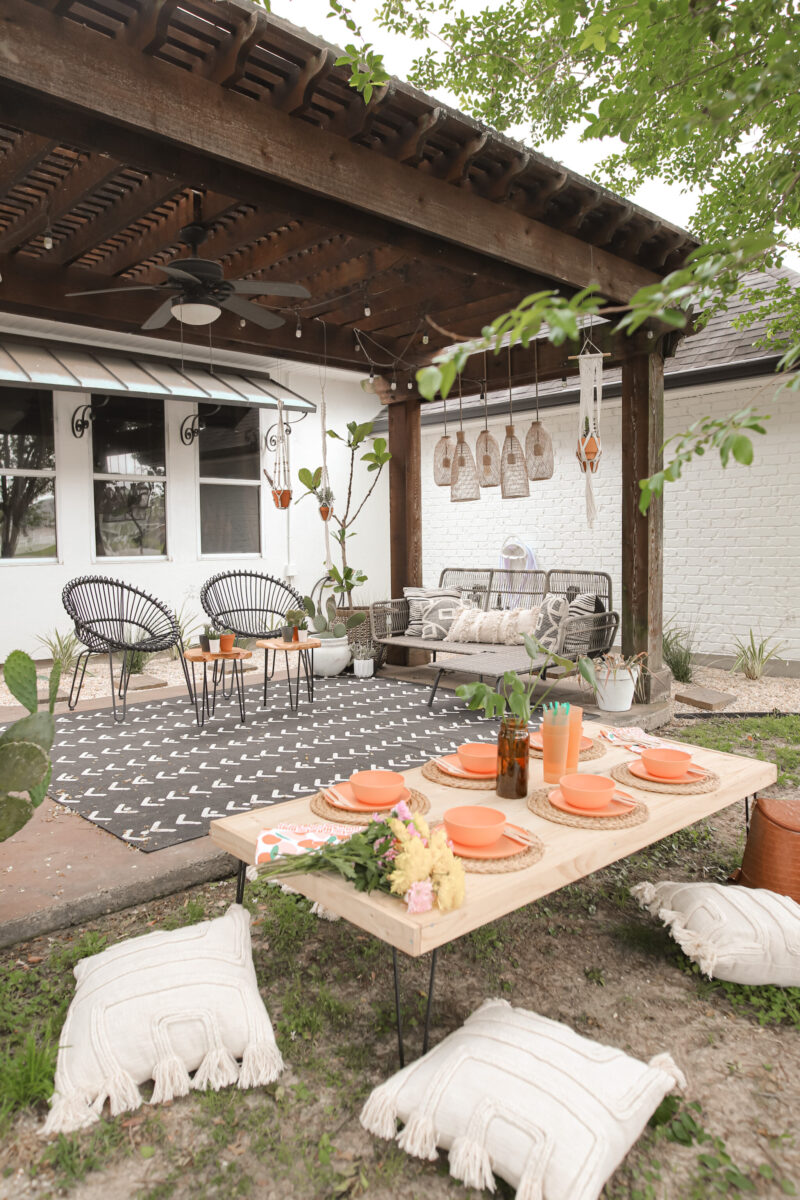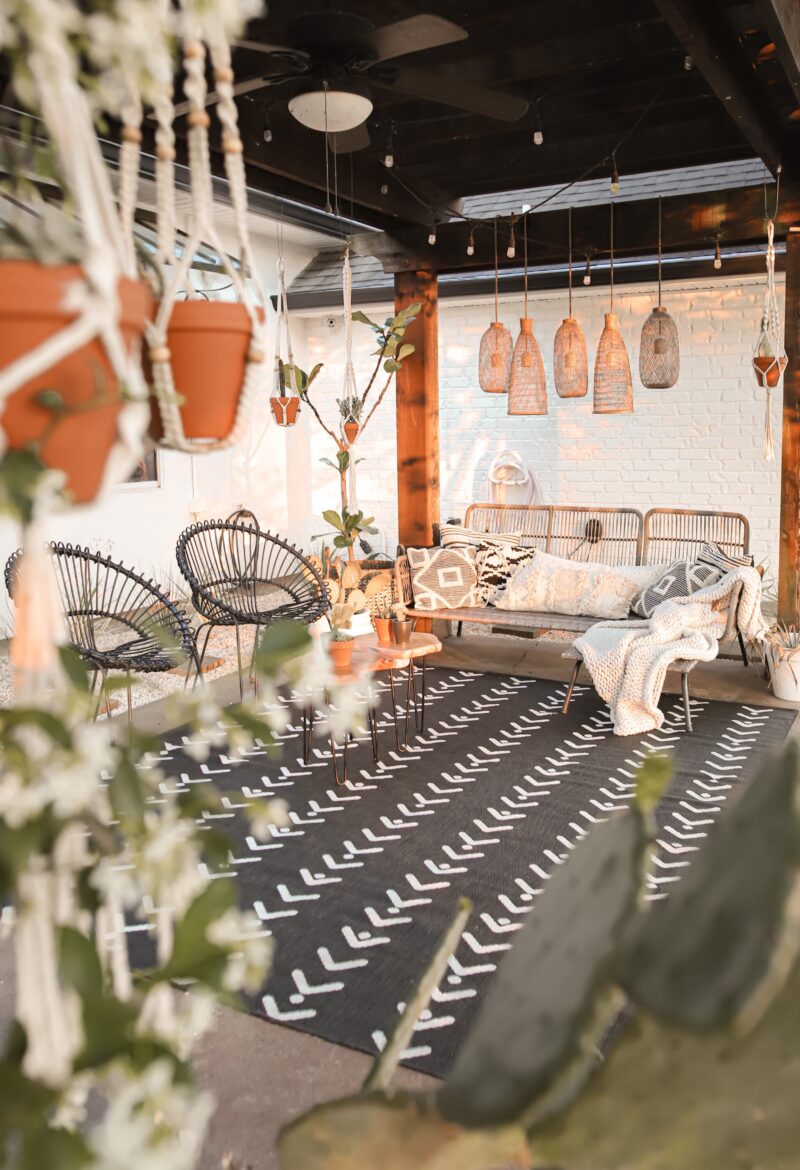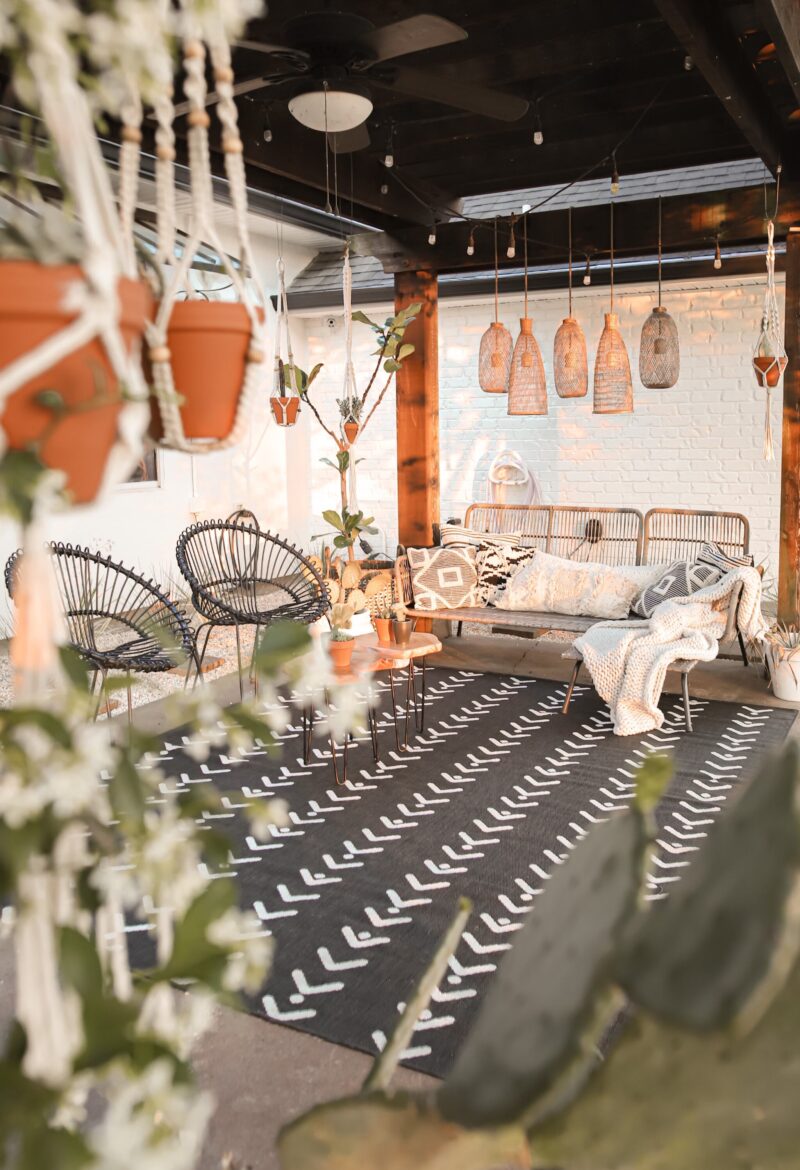 .
SHOP THESE ITEMS~

.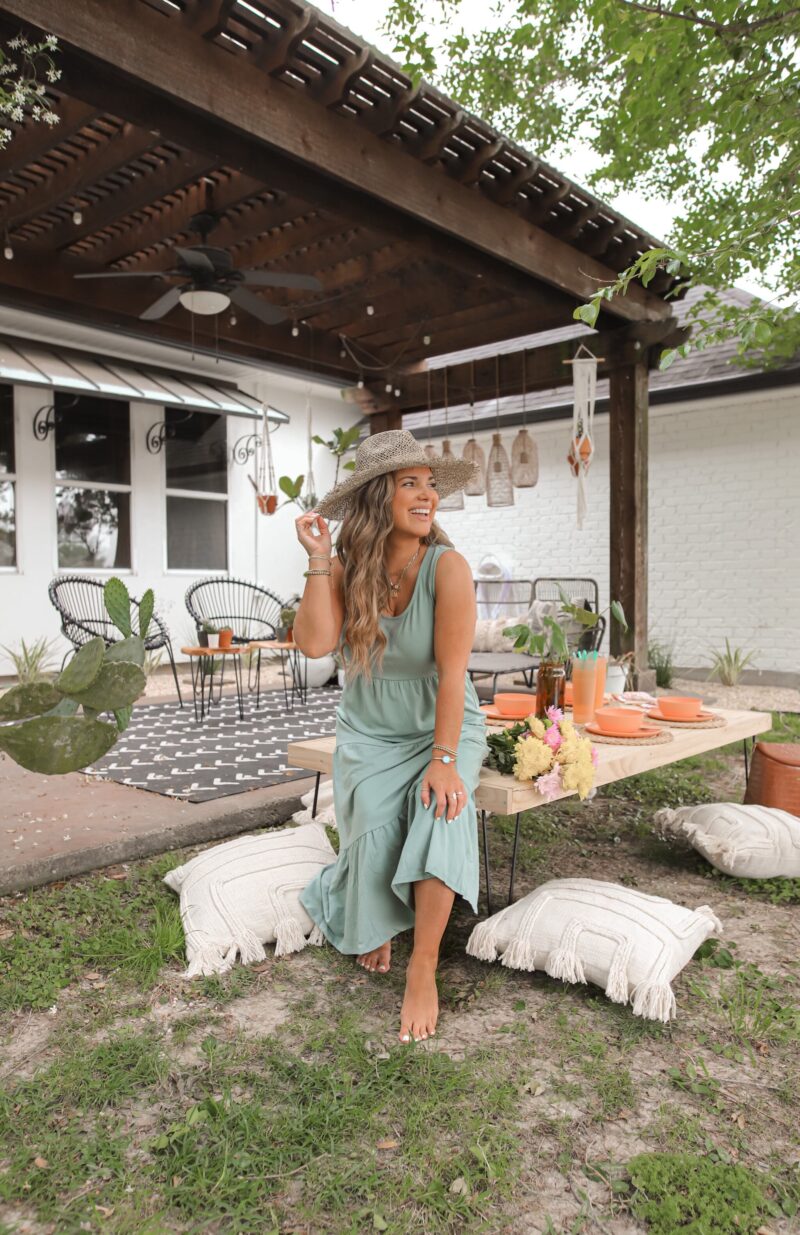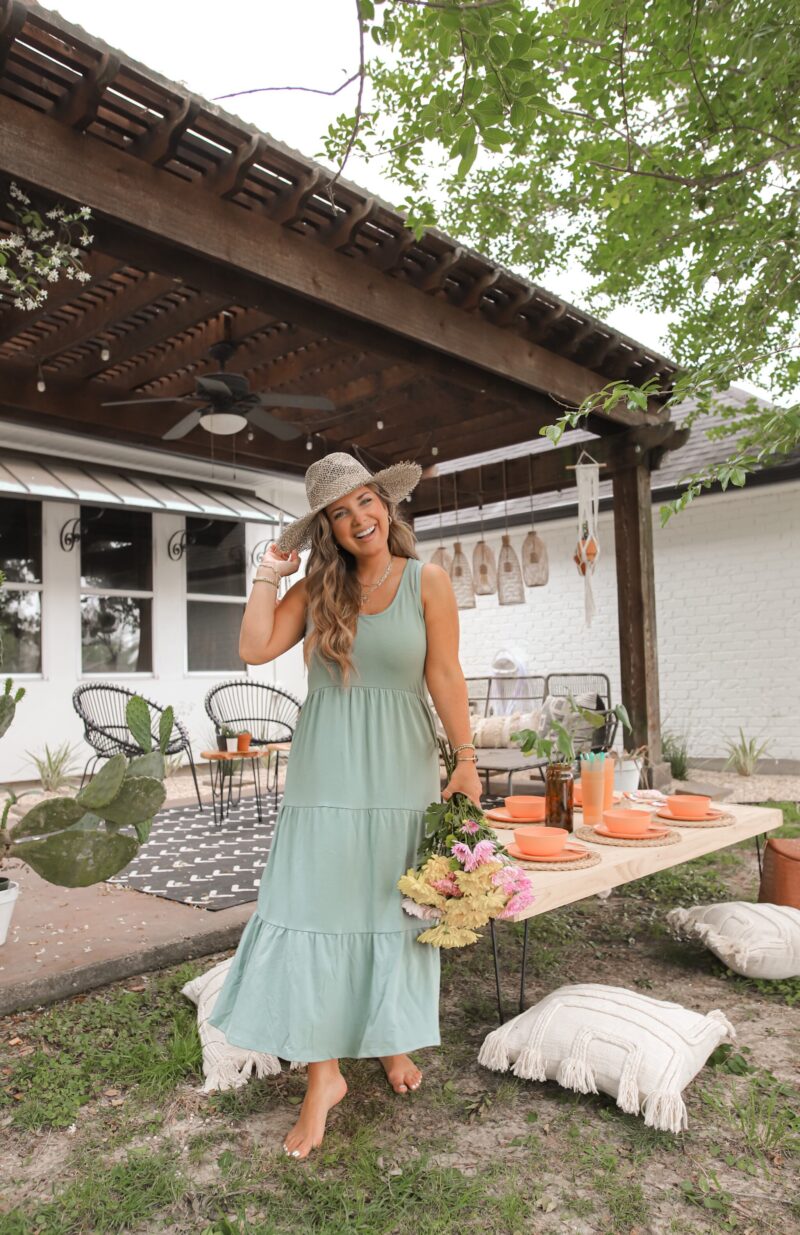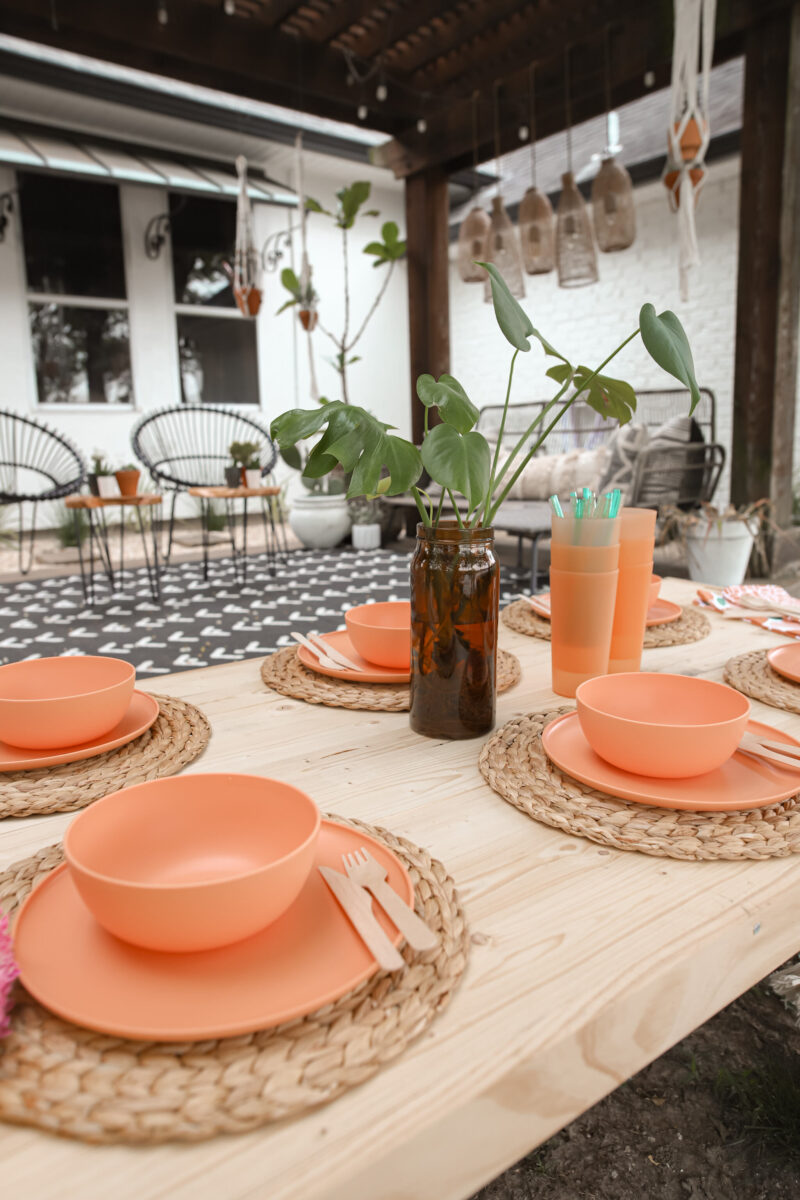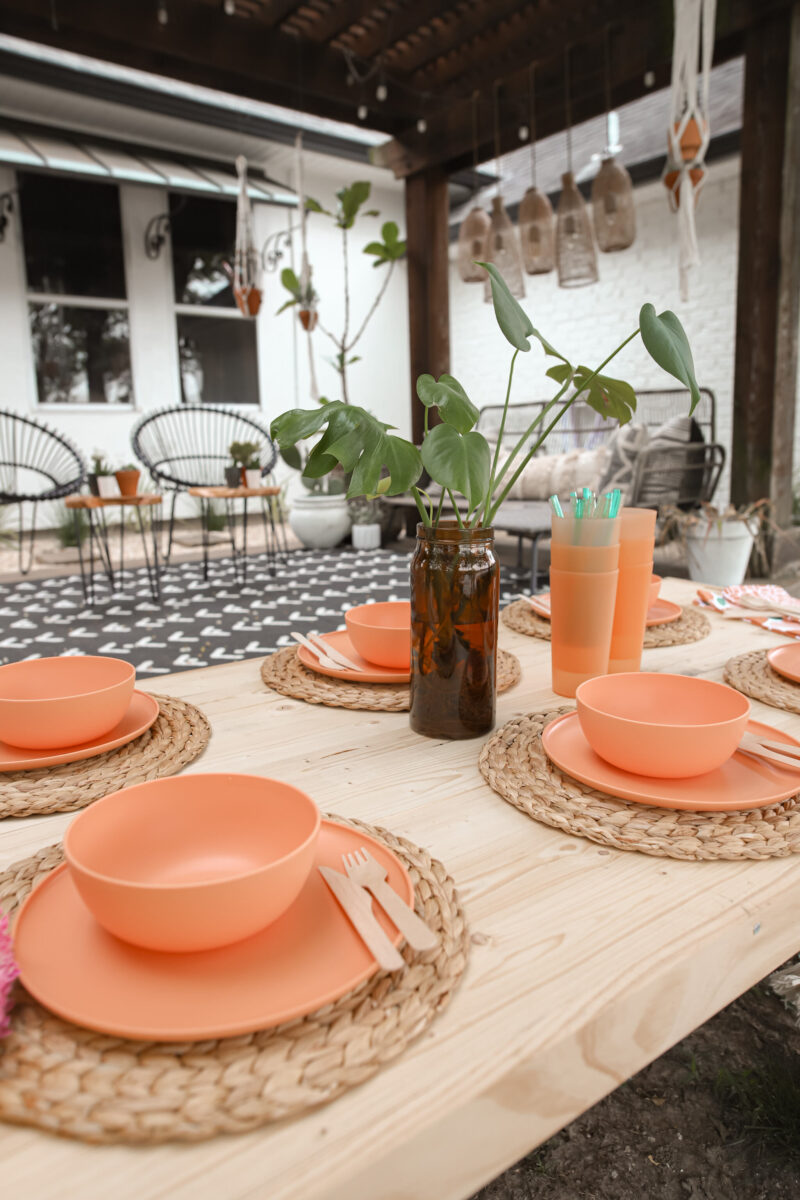 .
These are some pictures that I snapped from a backyard party that we hosted over a month ago. I just love how simple yet budget friendly this entire backyard party turned out.
.

.