This blog post is long overdue, but it is better late than never. We started this refresh months ago, and it started with a fresh coat of paint. Since quarantine had just begun, we decided to order all of our paint online from Clare's Interior paint & supplies. It was so easy, and it helped us avoid Home Depot.
I went with the color, Whipped, from Clare's. We ordered the kit that came with all of the necessary supplies. And, I must say that I am so pleased with the quality of this paint. We ordered 4 gallons for our living room/kitchen, and we had just enough to paint two coats. Let's move on to the next phase of the refresh/updated look.
.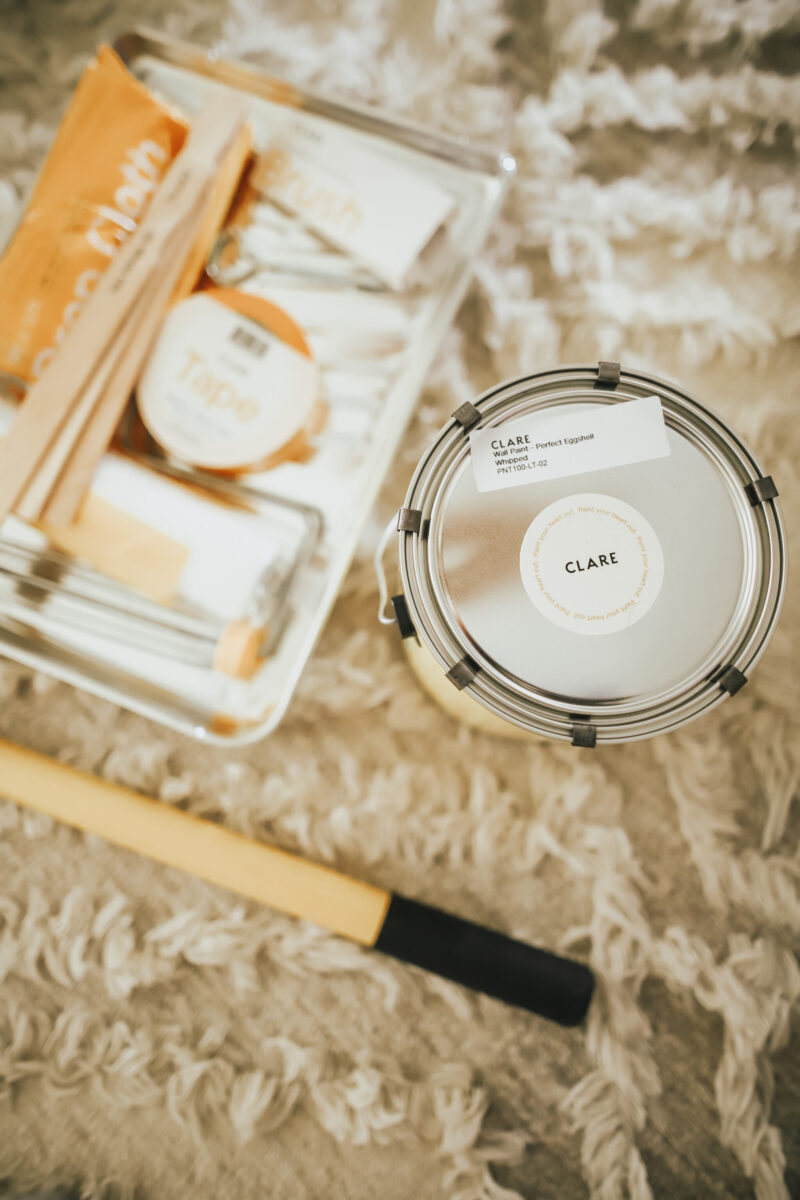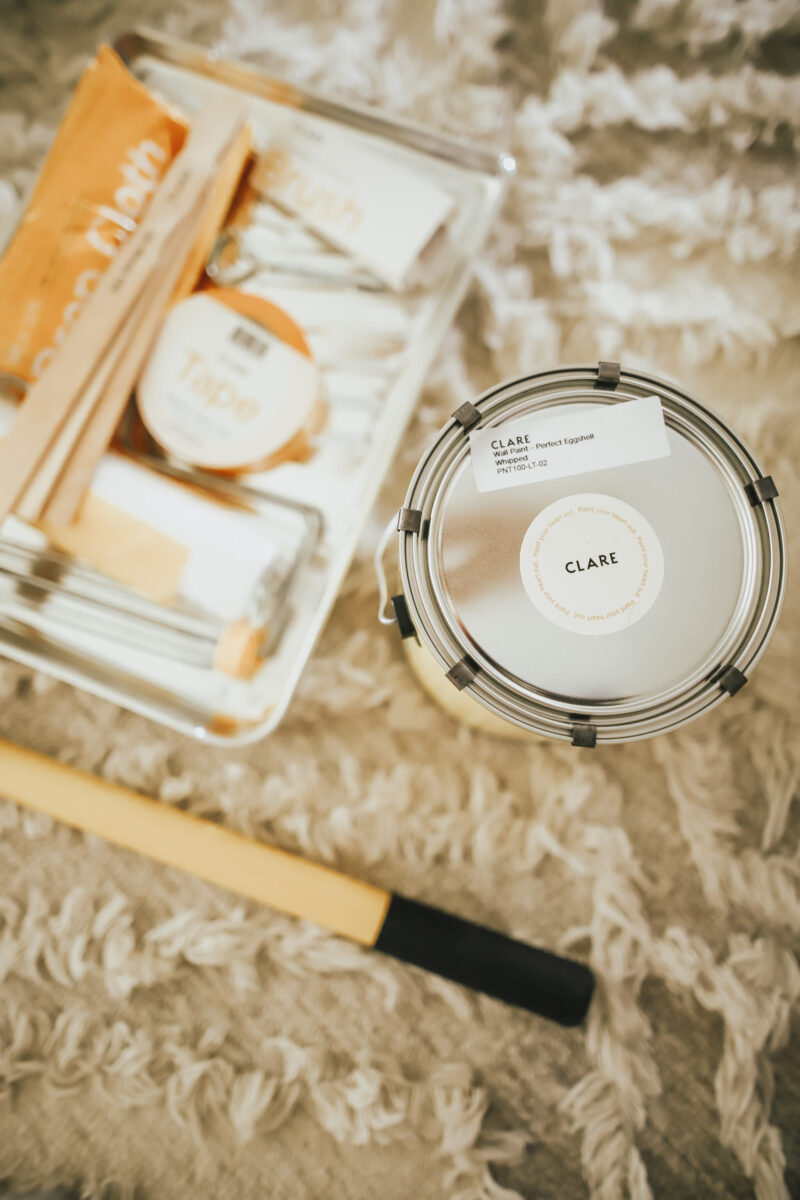 .
How to give your living room a refresh??
Update your wall color
Add some different throw pillows
Add a new throw blanket
Add a few, fun prints from Etsy to your frames
Update your rugs
Add more plants
,
---
BEFORE~
---
.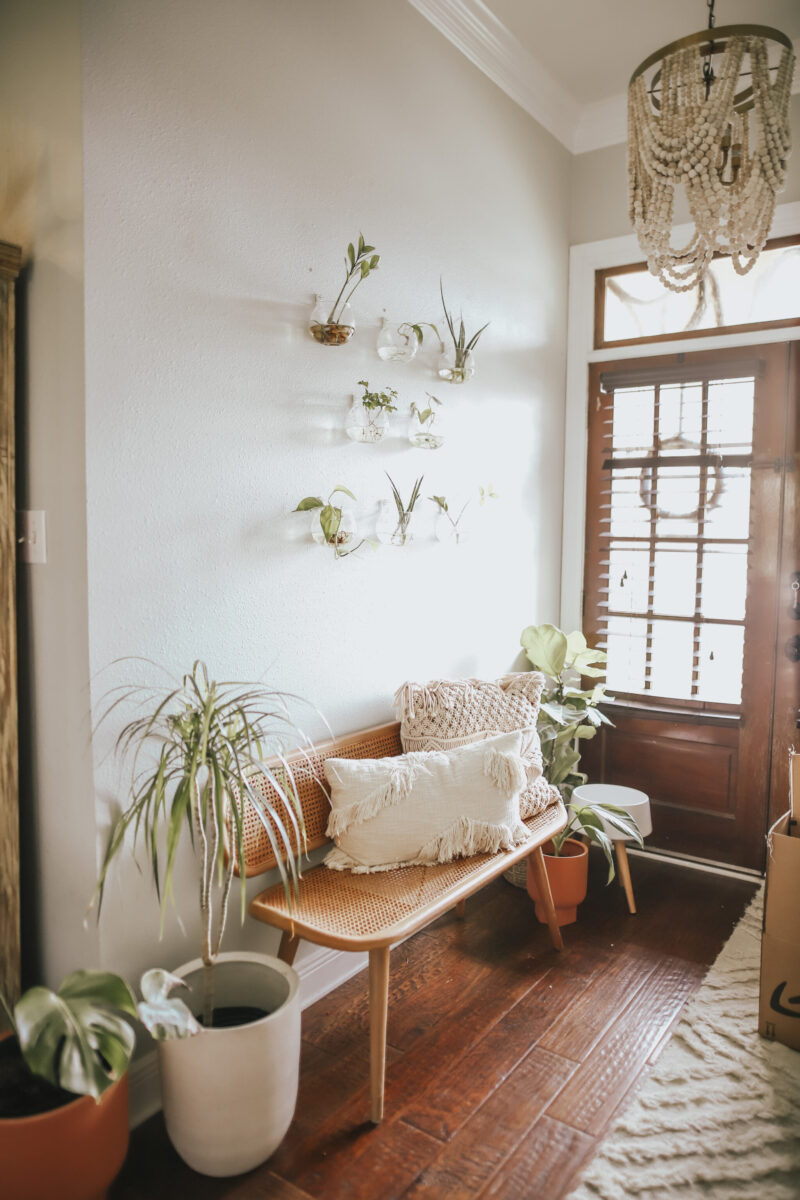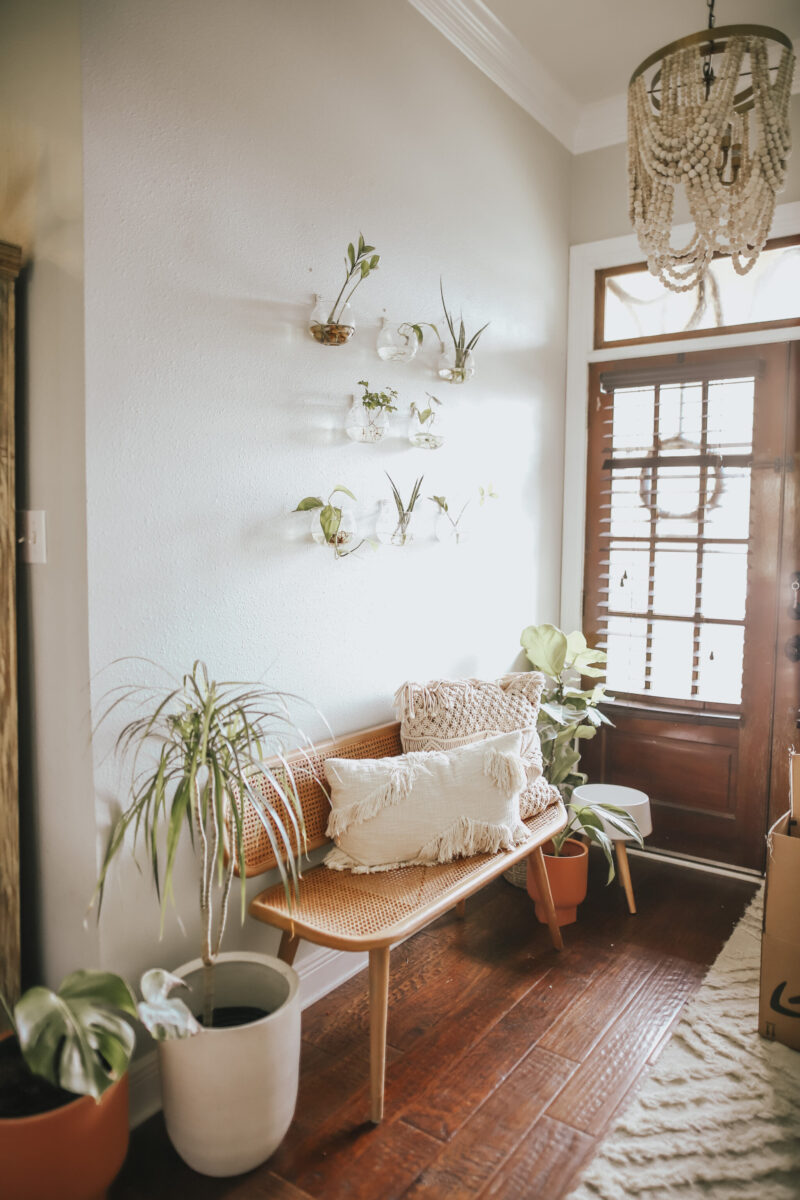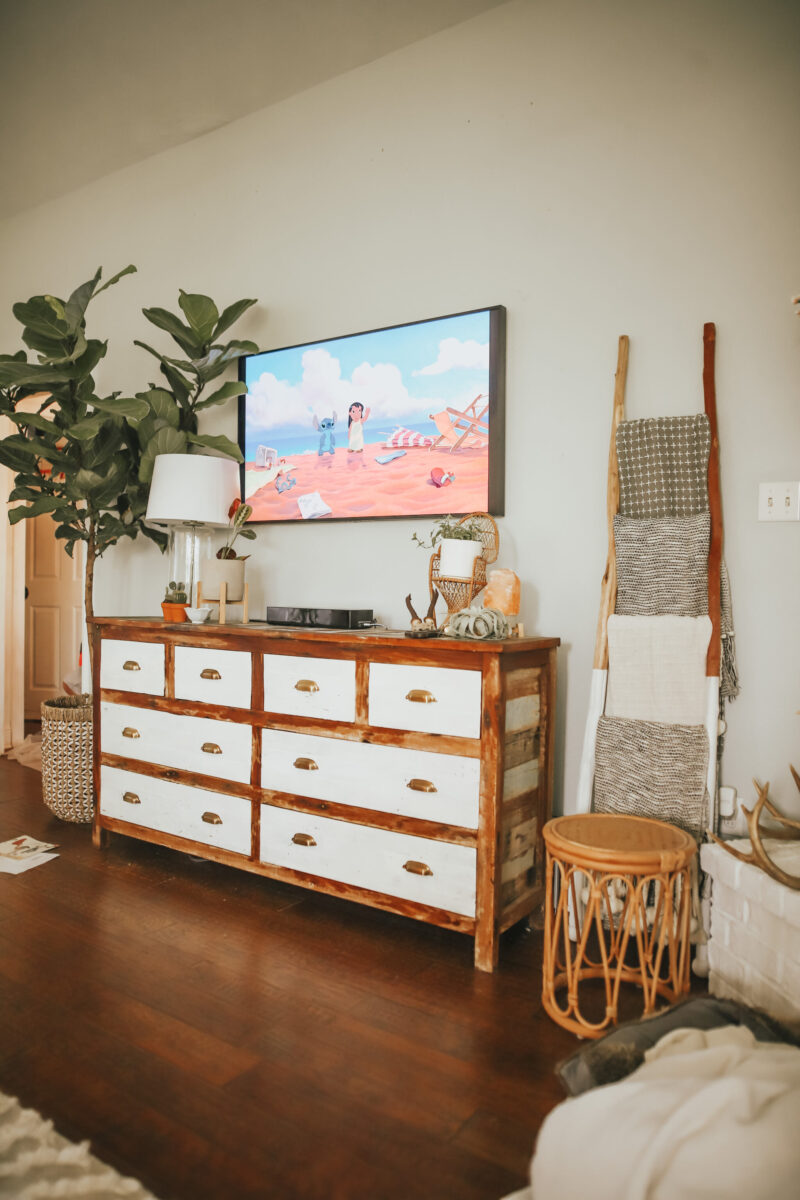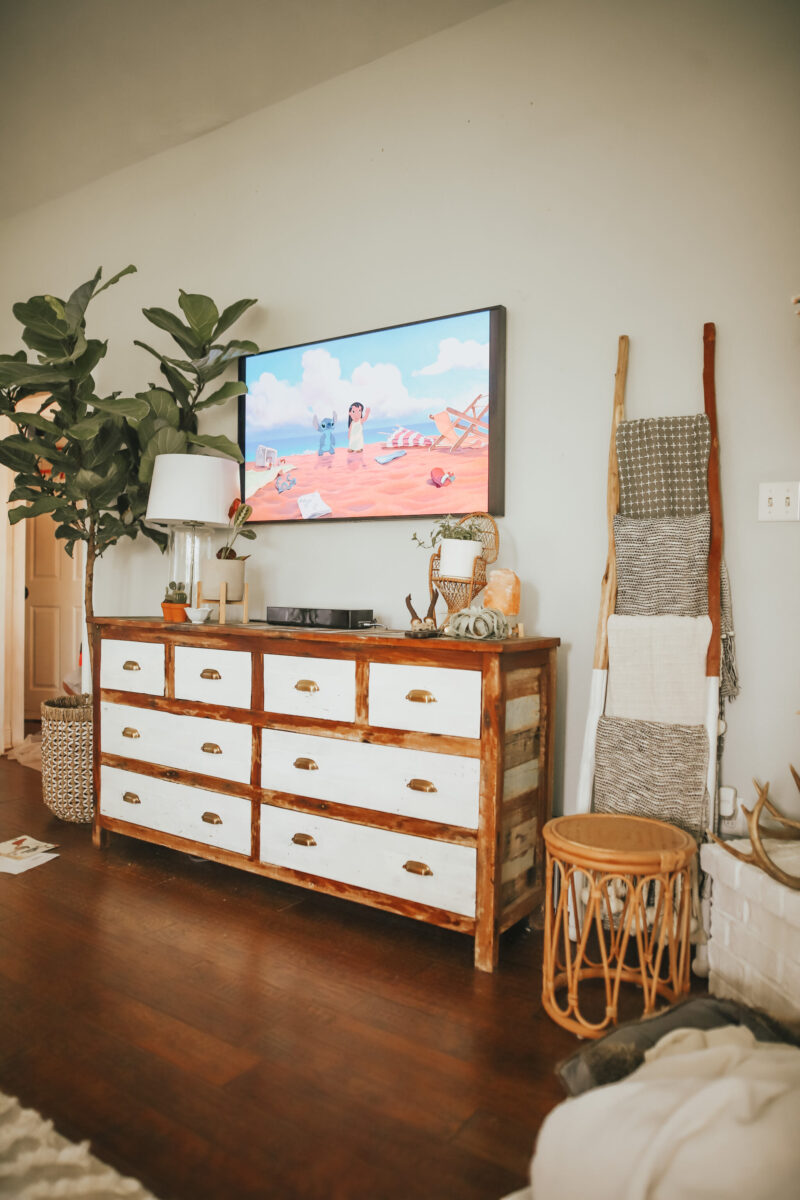 .
How to style your living room boho-chic?
Add a variety of textures throughout the room
Need all of the plants, plants, and more plants!!!!
Layer the rugs
Add some pampas grass
Add fun light fixtures
Incorporate some vintage pieces
.
---
AFTER~
---
,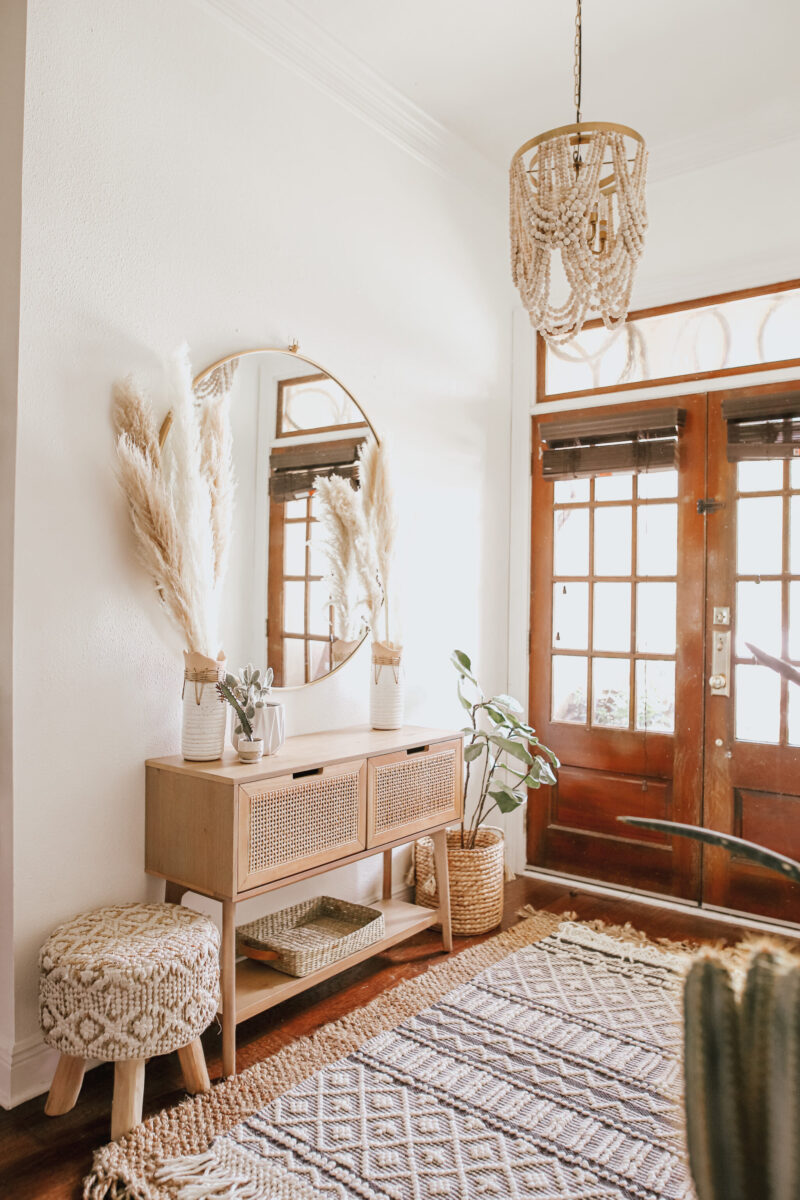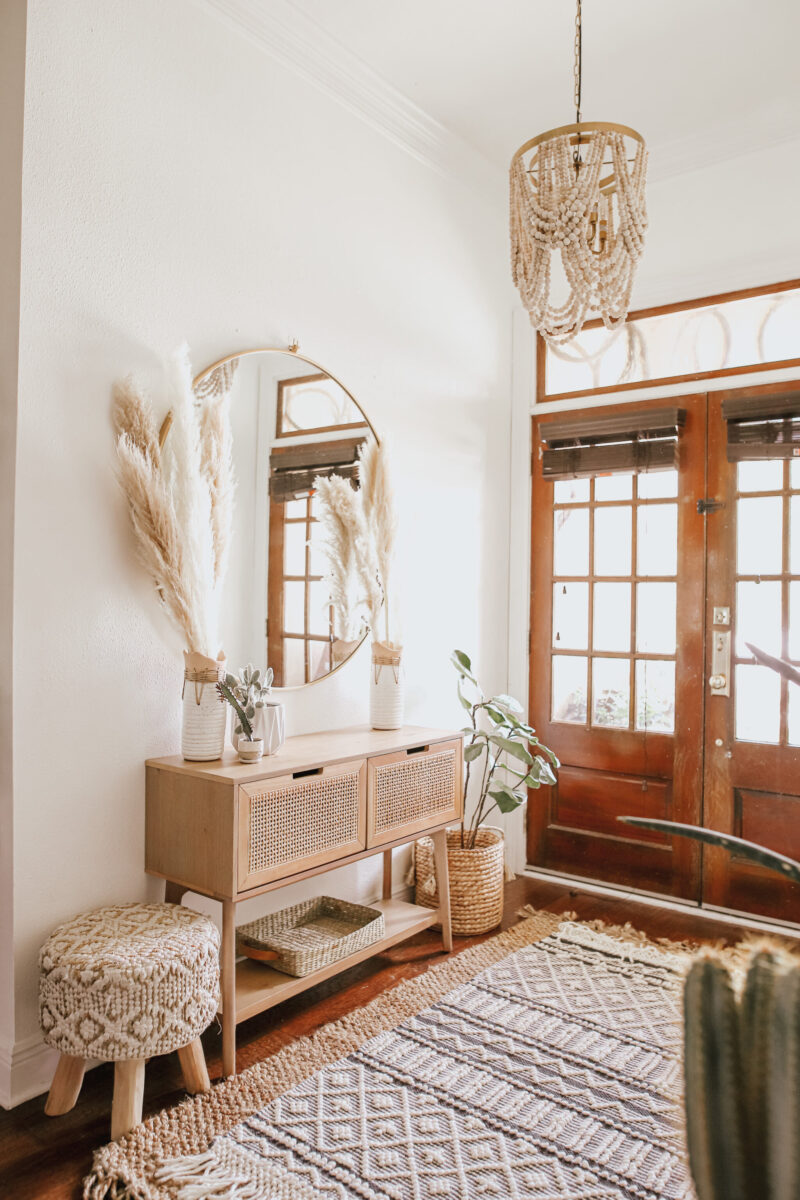 .

.
In the entryway, I layered these two affordable yet durable rugs. I ordered the size 4×6 in the
Jute rug and a size 3×5 in the black and white wool rug. They were perfect touch in this area along with the 3 foot round mirror. The ceramic vases are a cute find from World Market. And, the console table is a Target find. I am obsessed with this piece of furniture.
.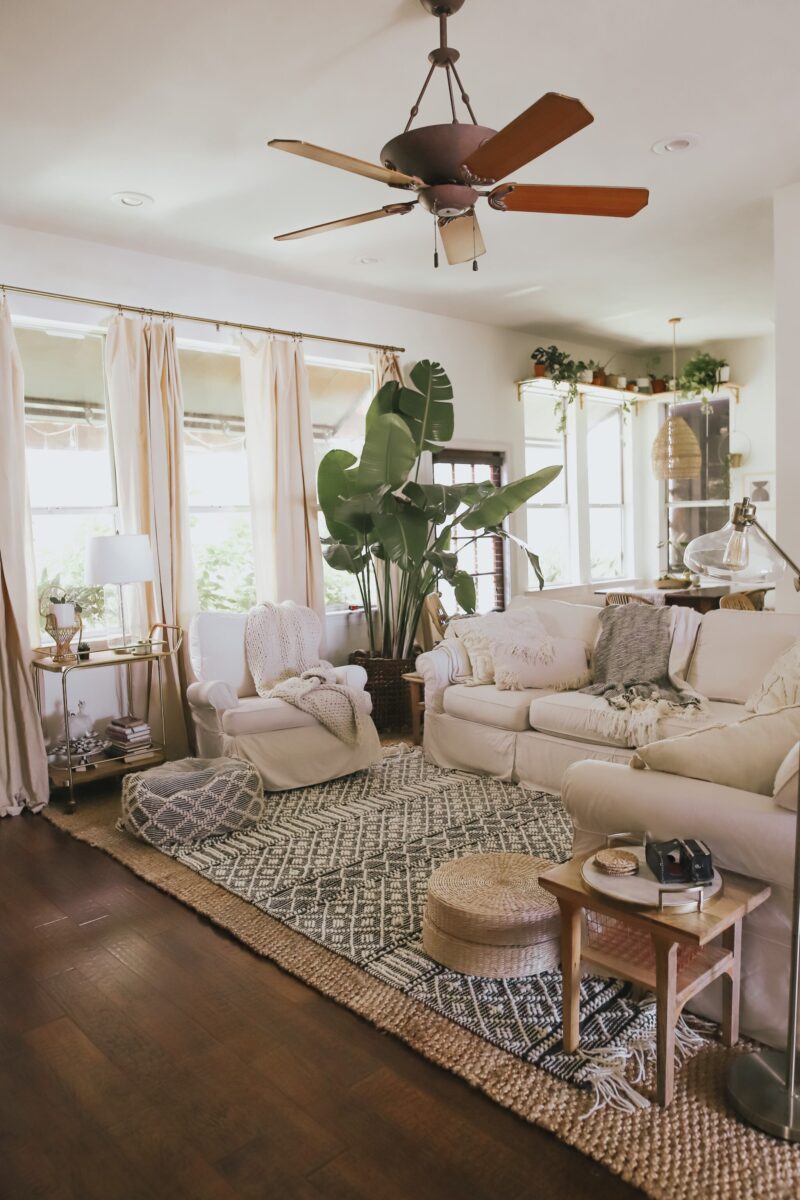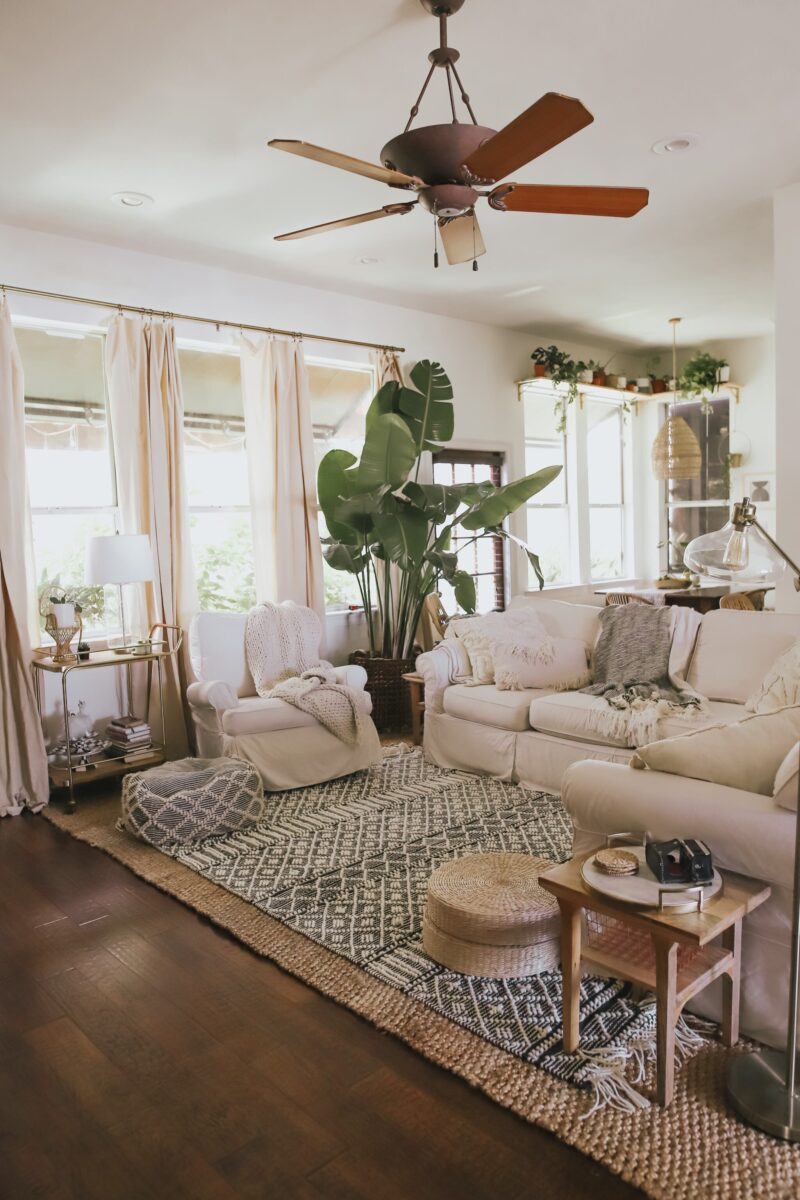 .

.
In the main area, I layered the same two rugs. I ordered the size 9×12 in the
Jute rug and a size 8×10 in the black and white wool rug. Throw pillows are my favorite way to add a variety of texture to a room. These Target Opalhouse pillows are by far my favorite, and they are the softest too. And, I shared in my IG stories that my curtains/drapes are insanely affordable. This money saver was one of the first Pinterest ideas that I executed. My curtains are actually $12 Canvas Drop Cloth. YES, you read that right. And, here is the link to my gold, heavy duty curtain rod that is under $30.
.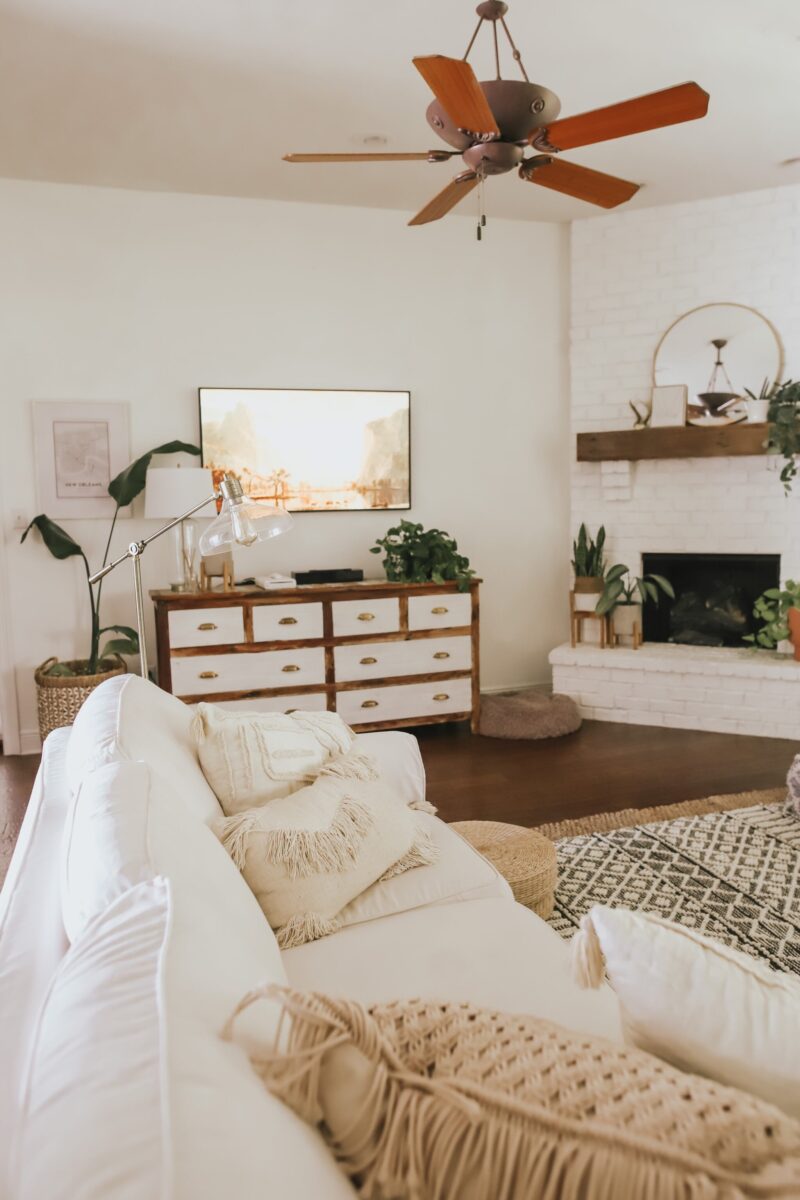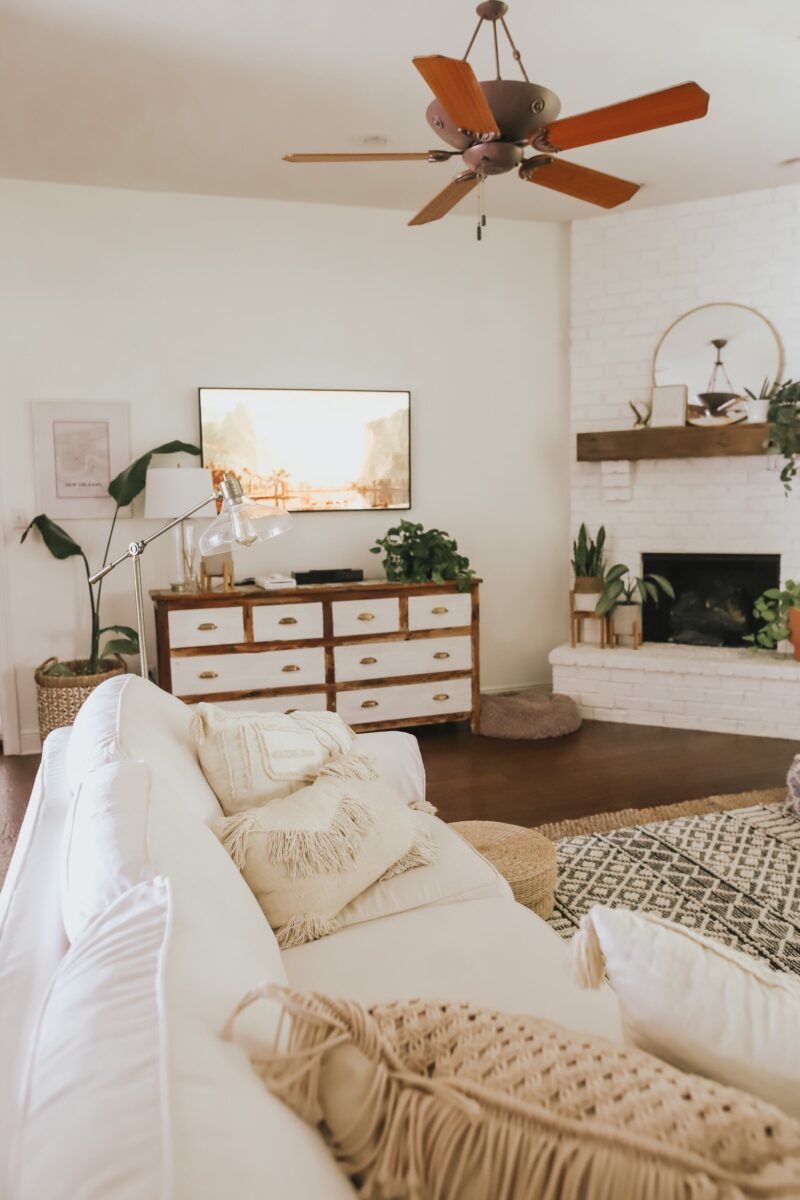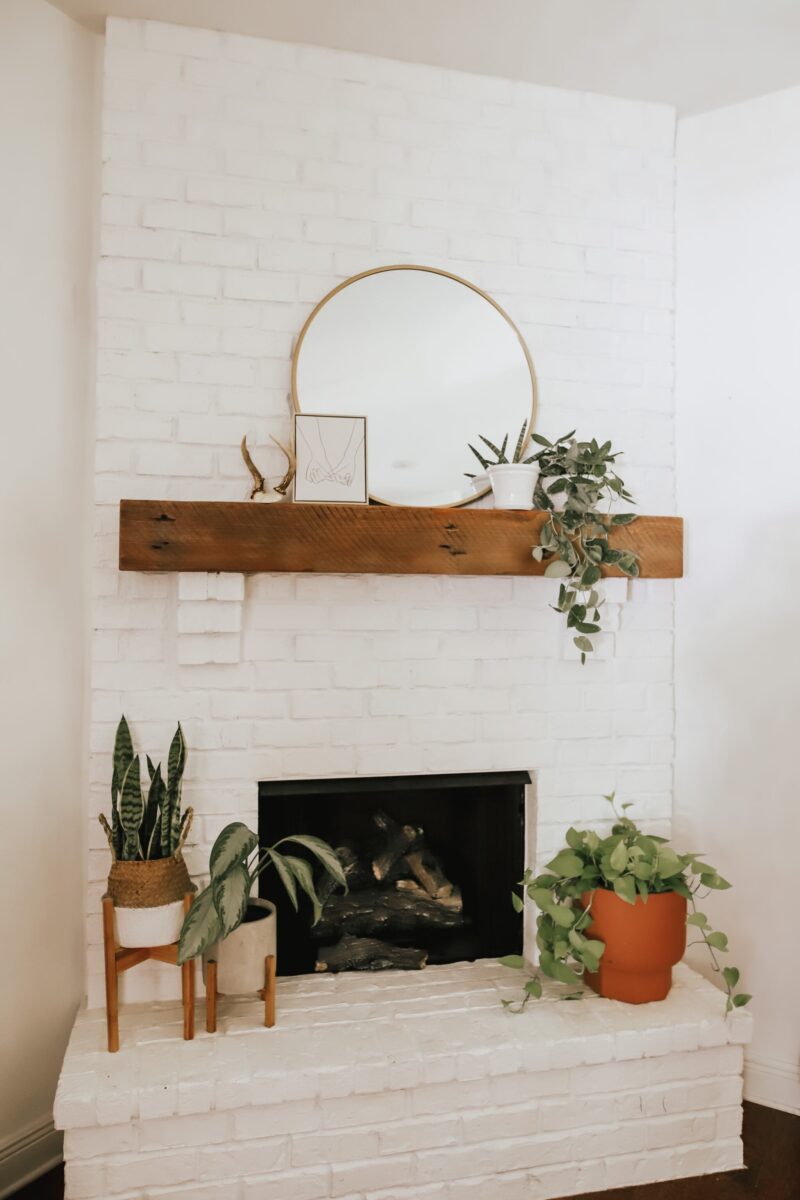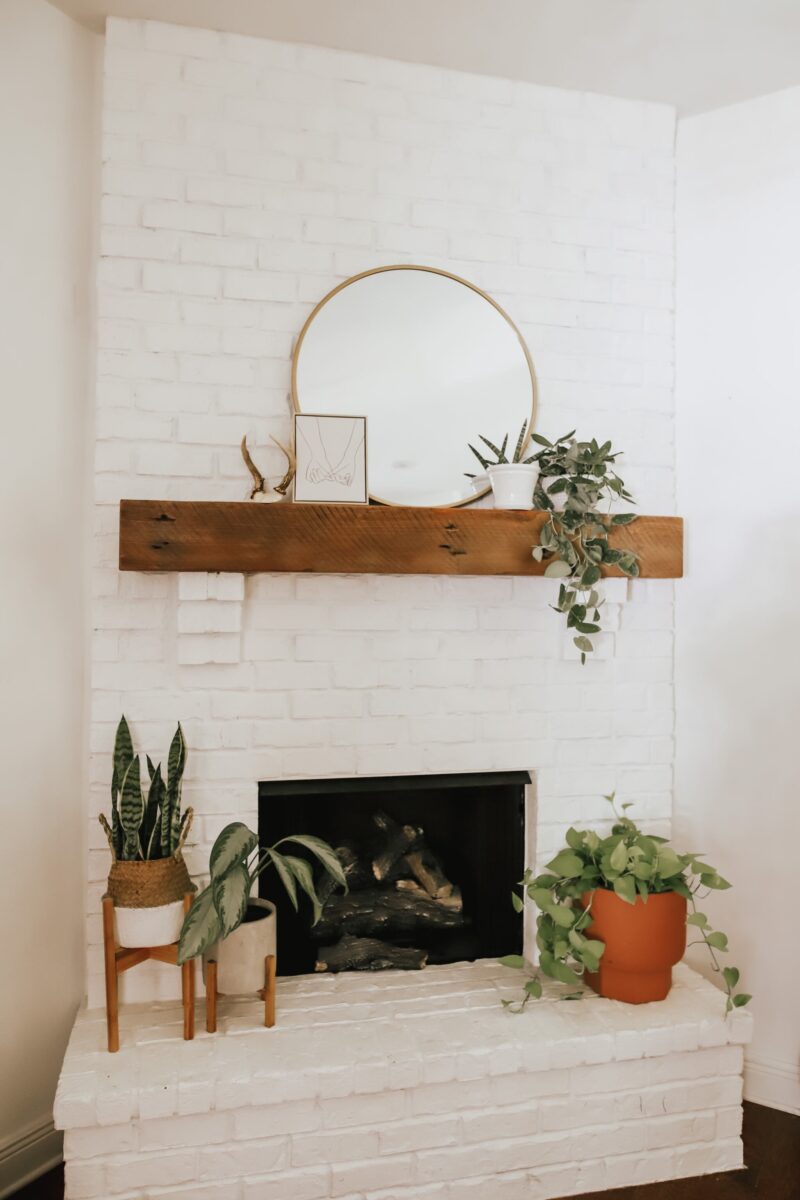 .

,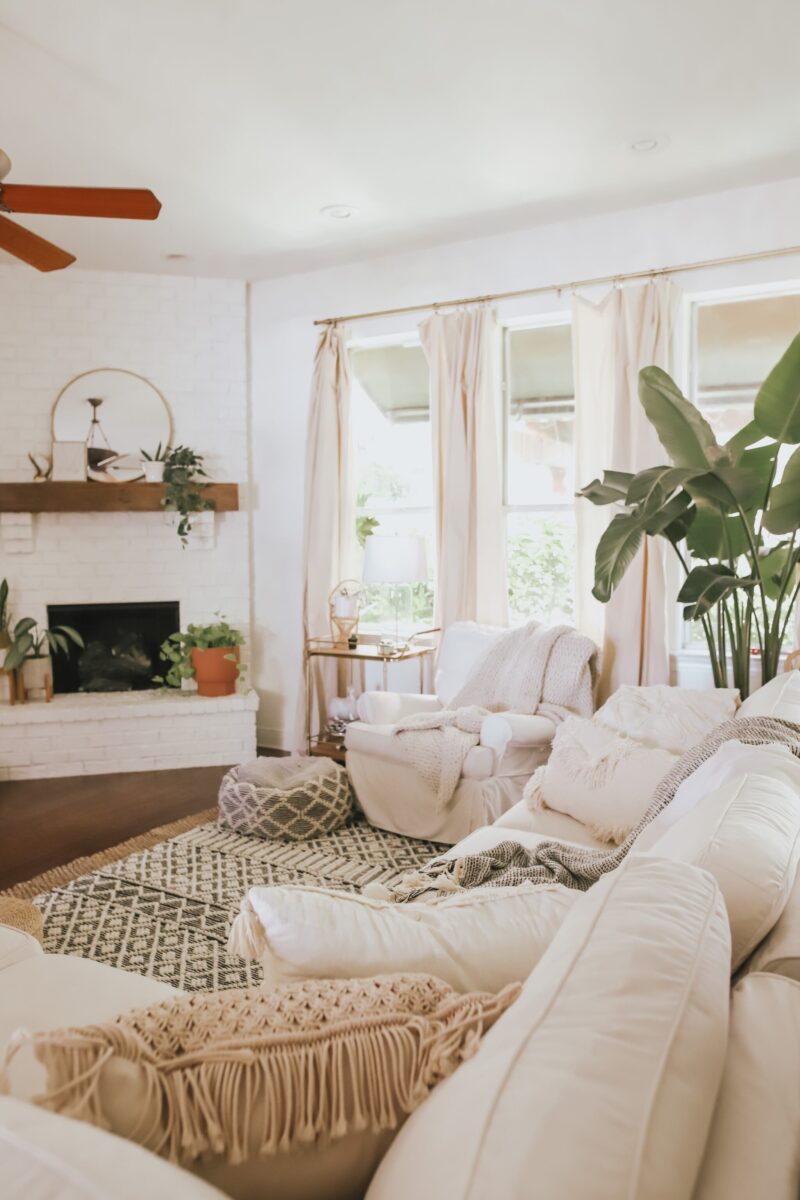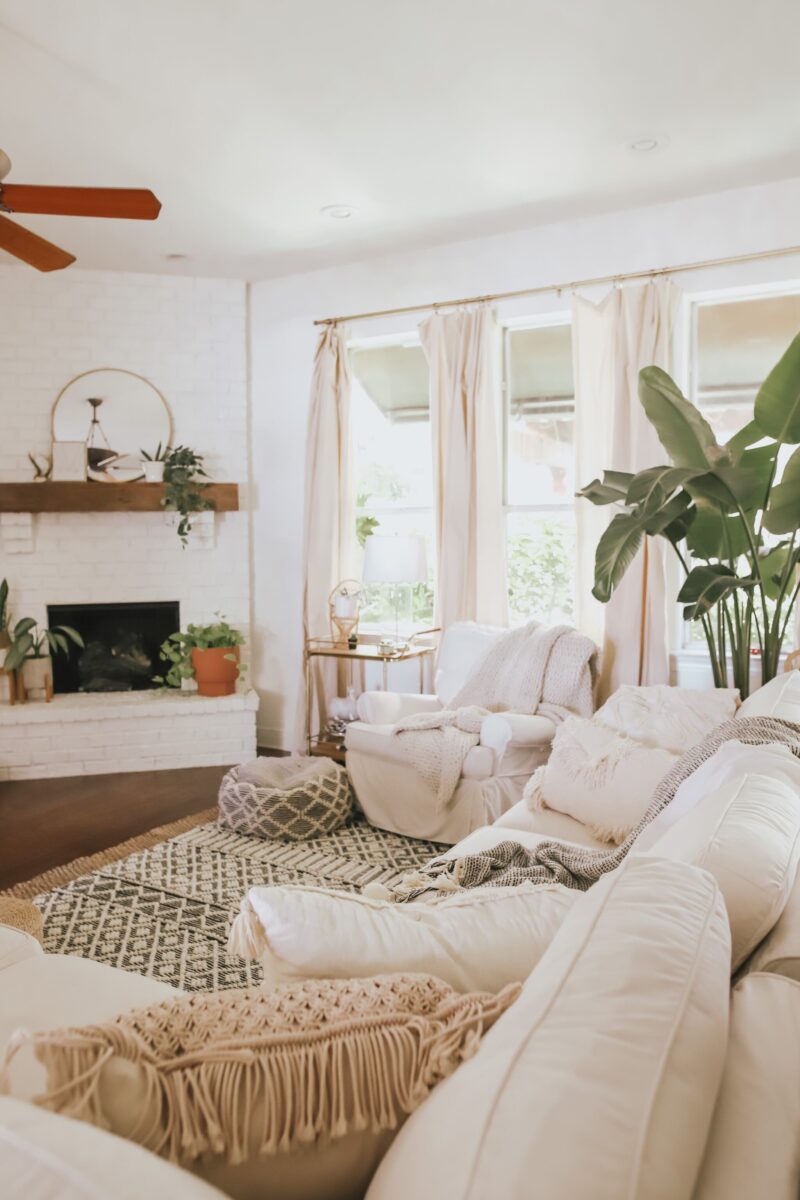 .

.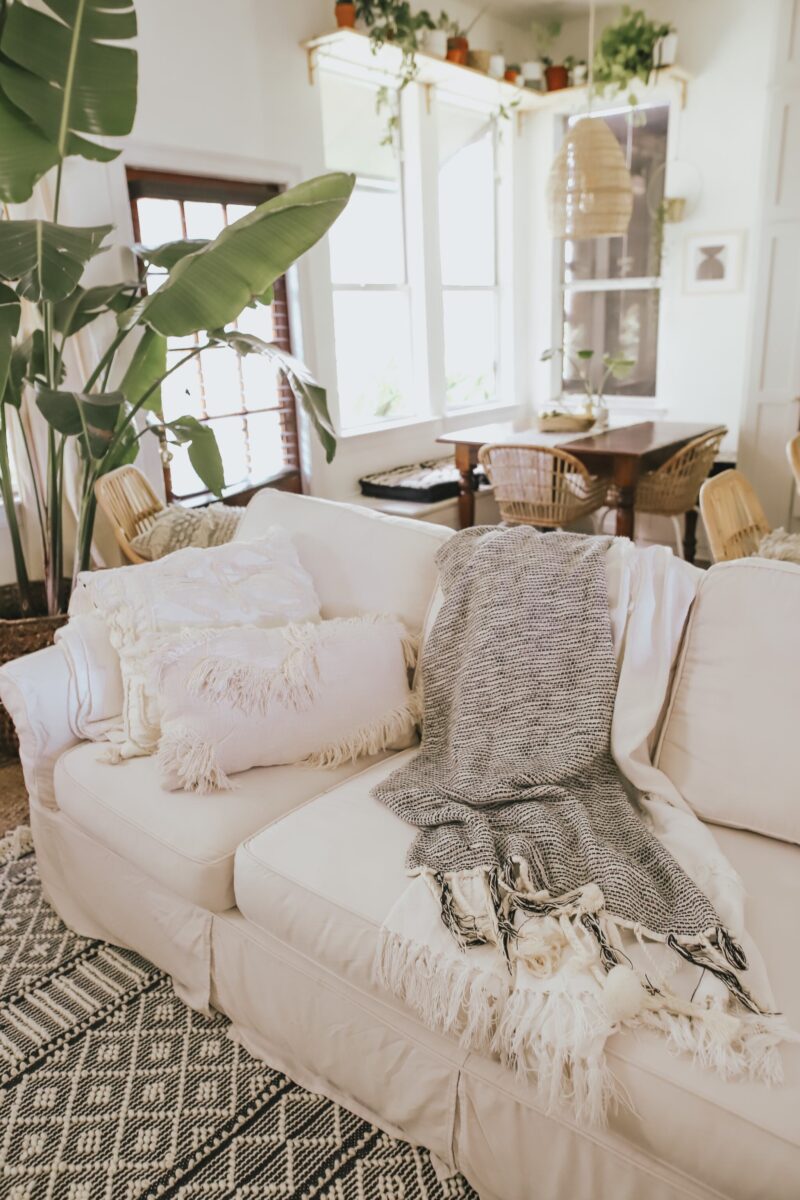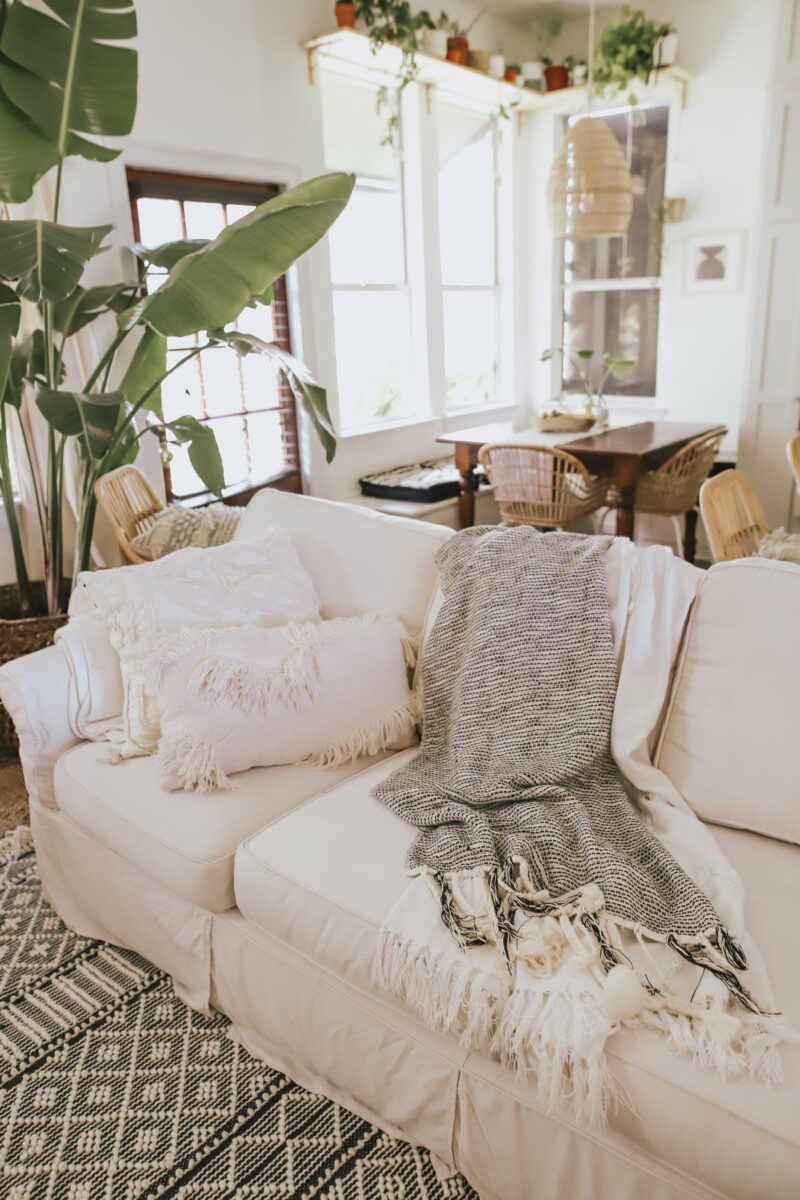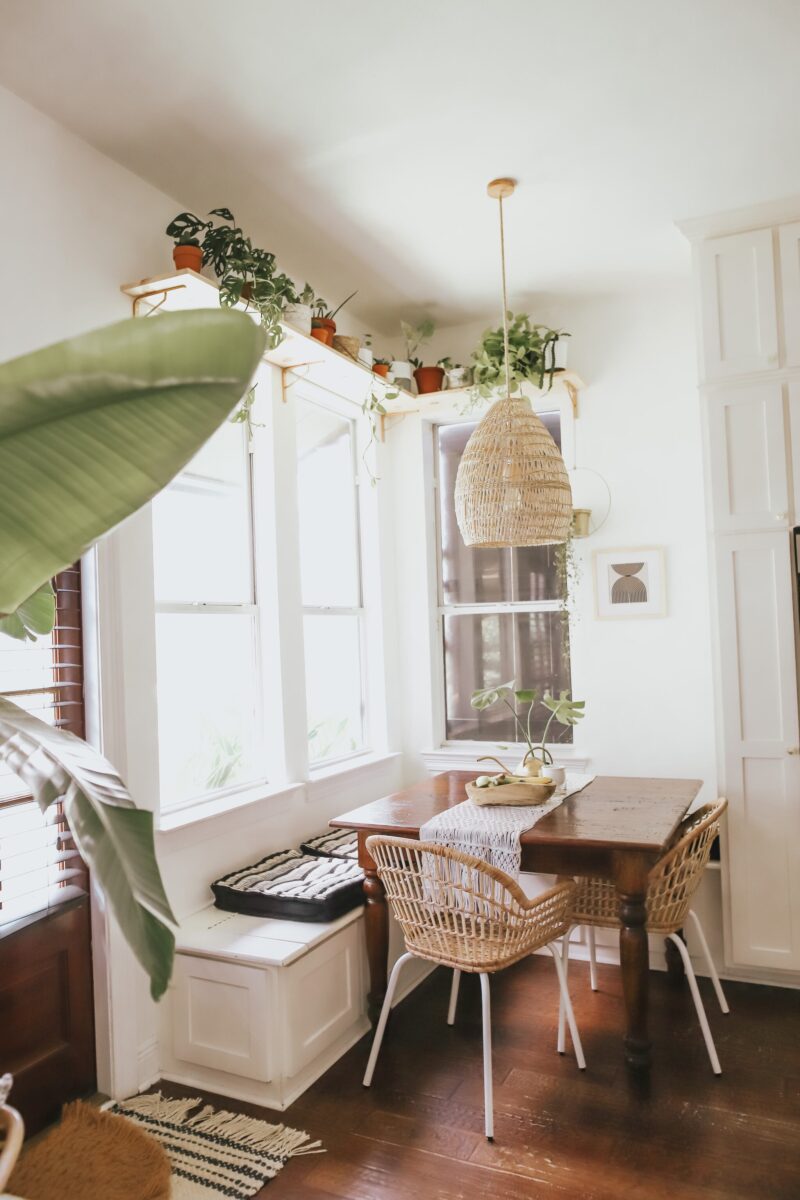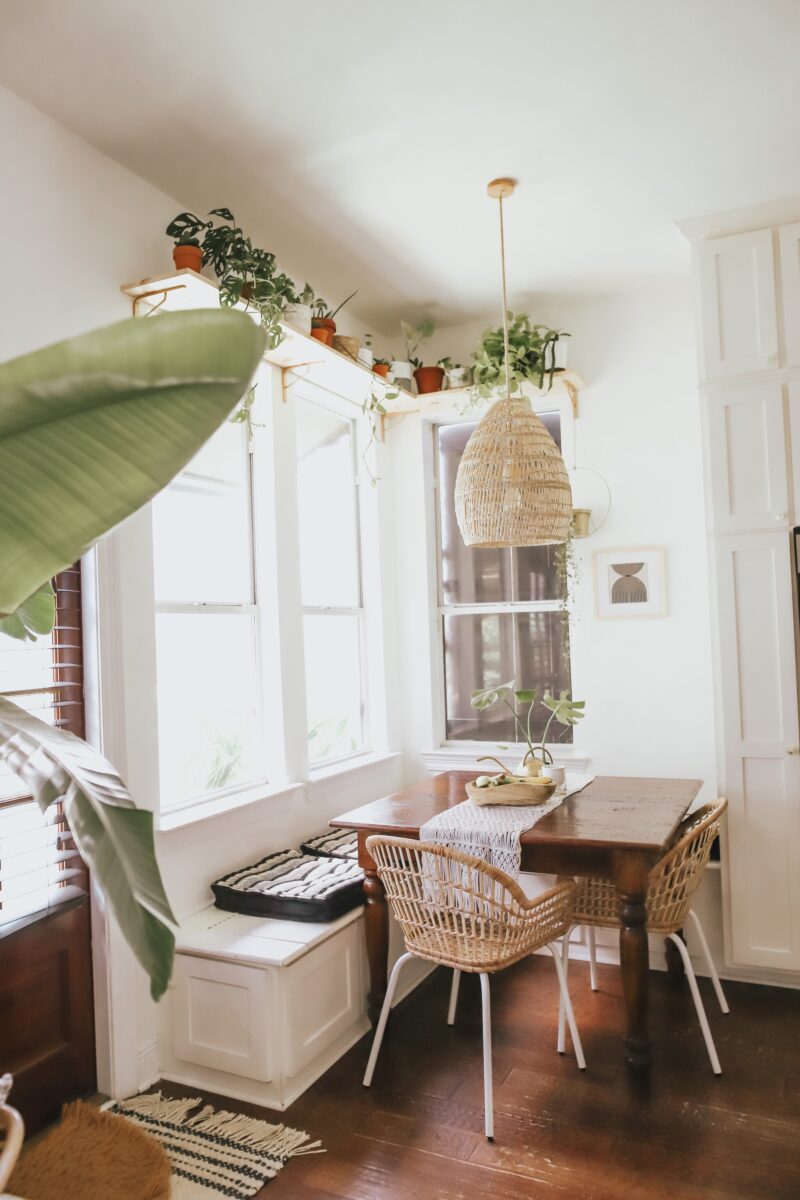 .

.
I can't link everything that is in our breakfast nook, but our chairs are from
Ikea. They are so cute and very kid friendly. My table is from a local furniture store, and it is going on 12 years old. It still looks brand new. And, we just added these seat cushions from
Urban Outfitters to our window seating. They fit perfect in this area, and I love the added texture. Mike built the shelves above the windows for all of my favorite plants. This added the perfect touch to this cozy corner along with my bamboo pendant lighting. I linked the pots and some of my favorite plants above.
.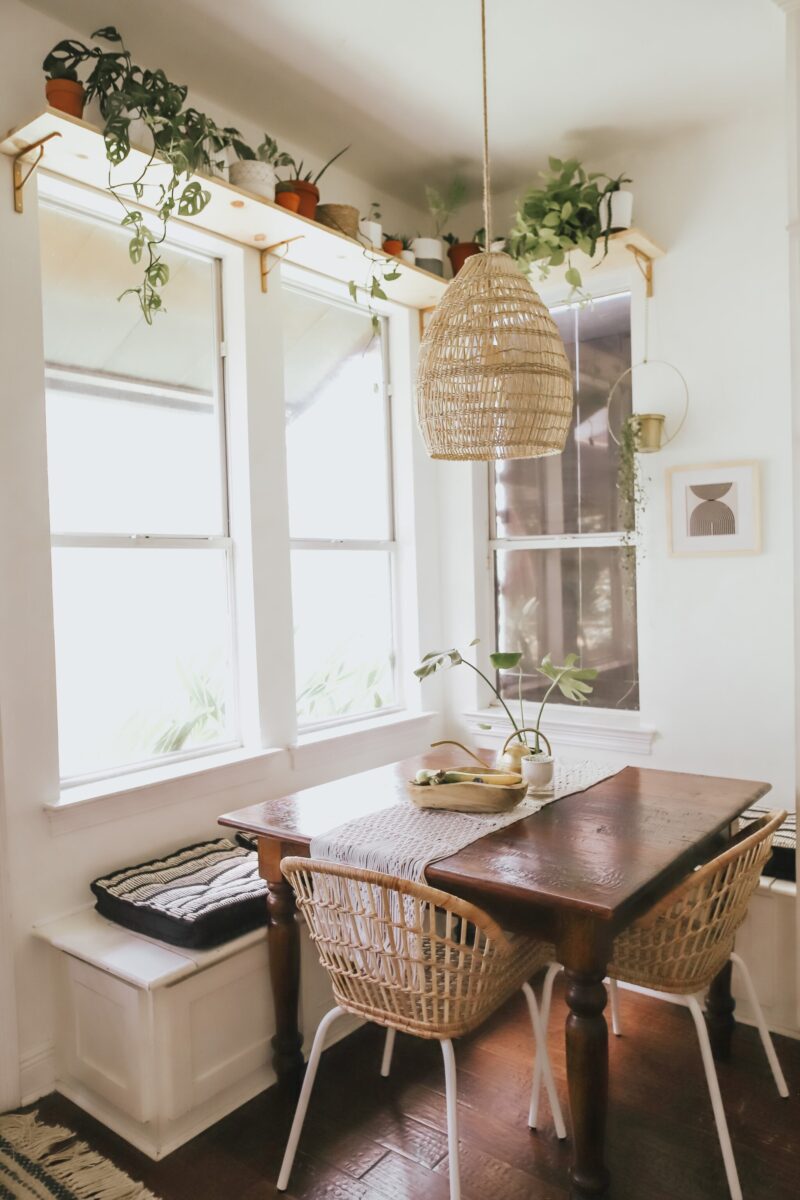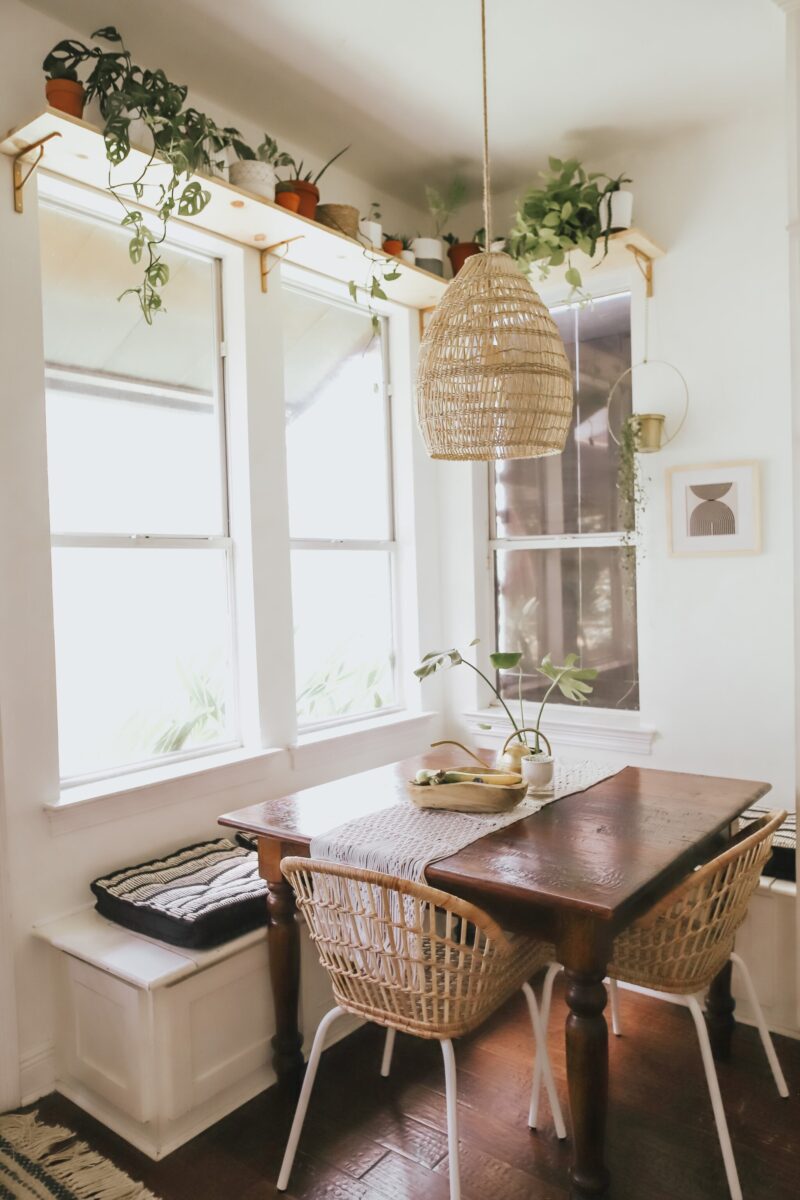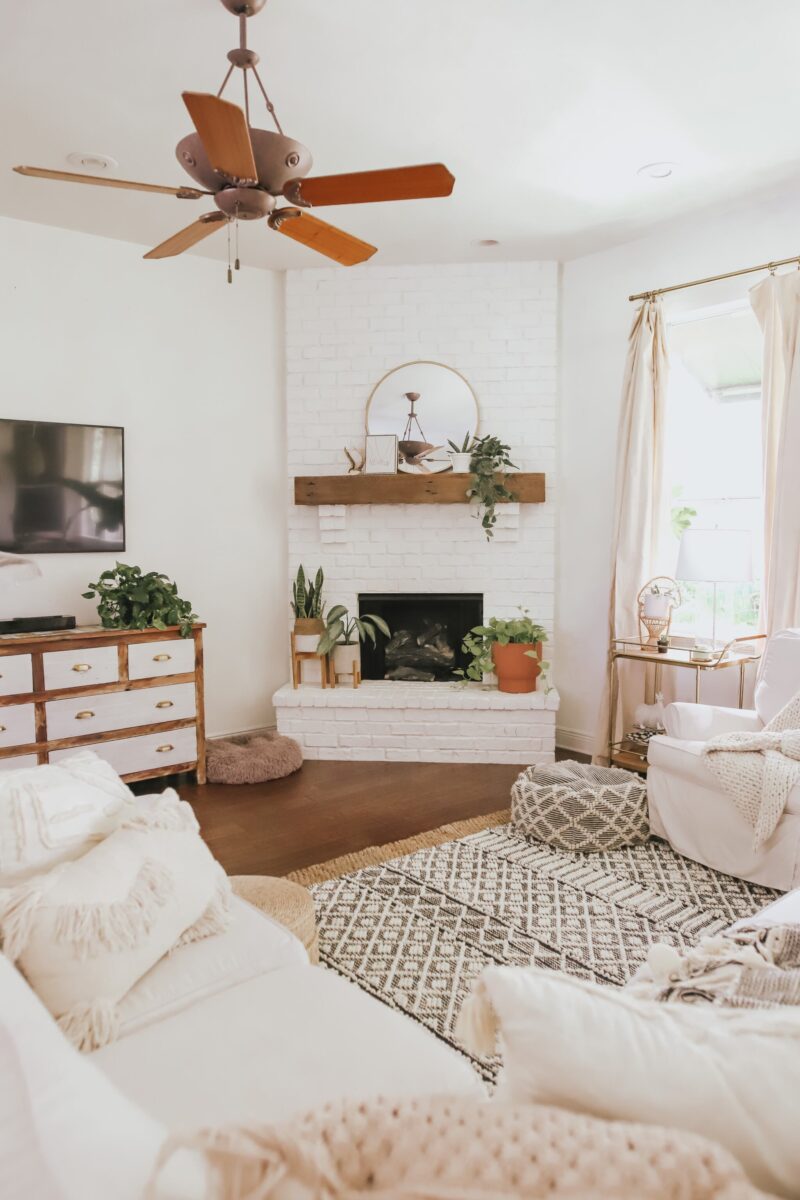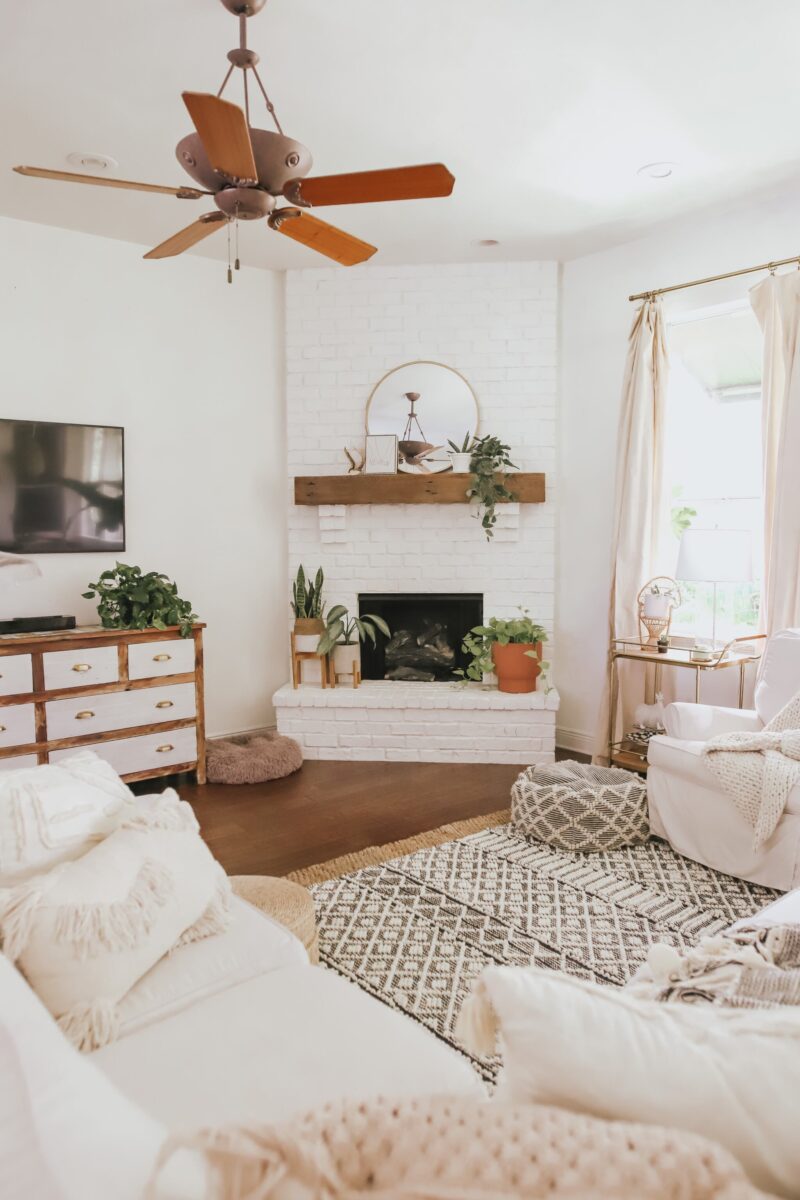 .

.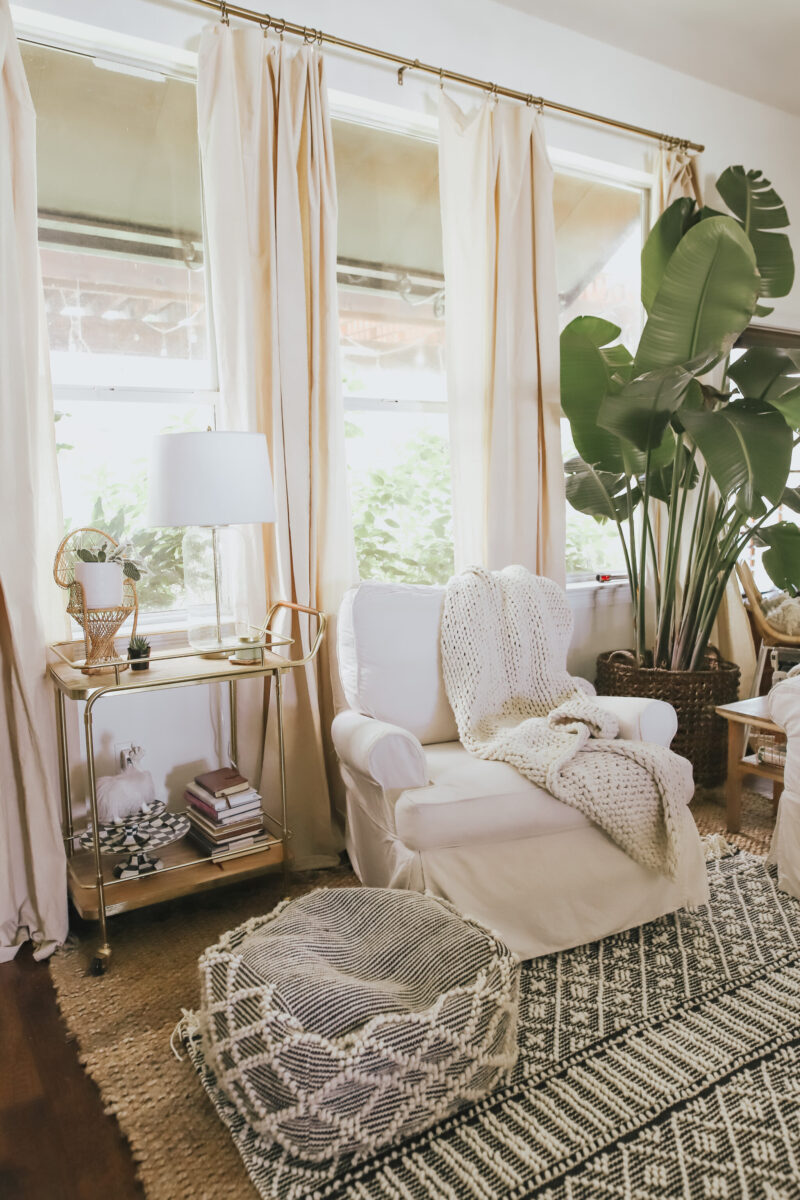 .

.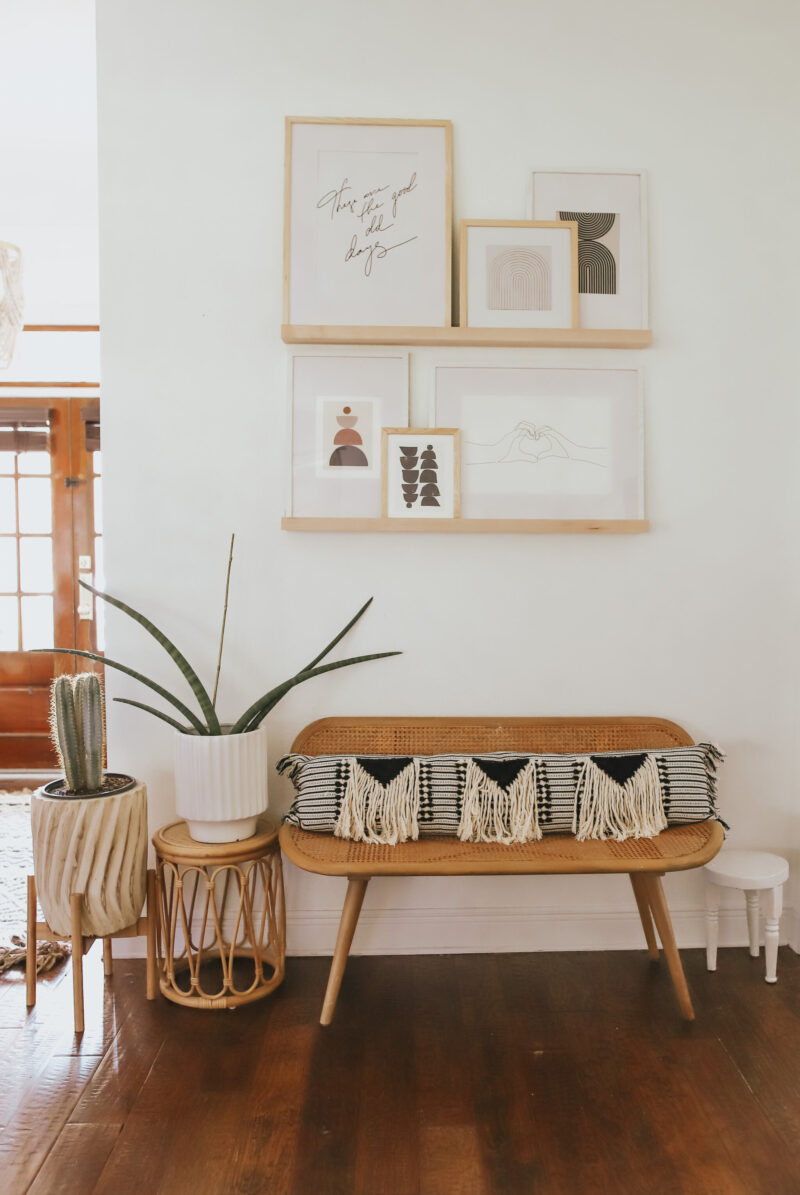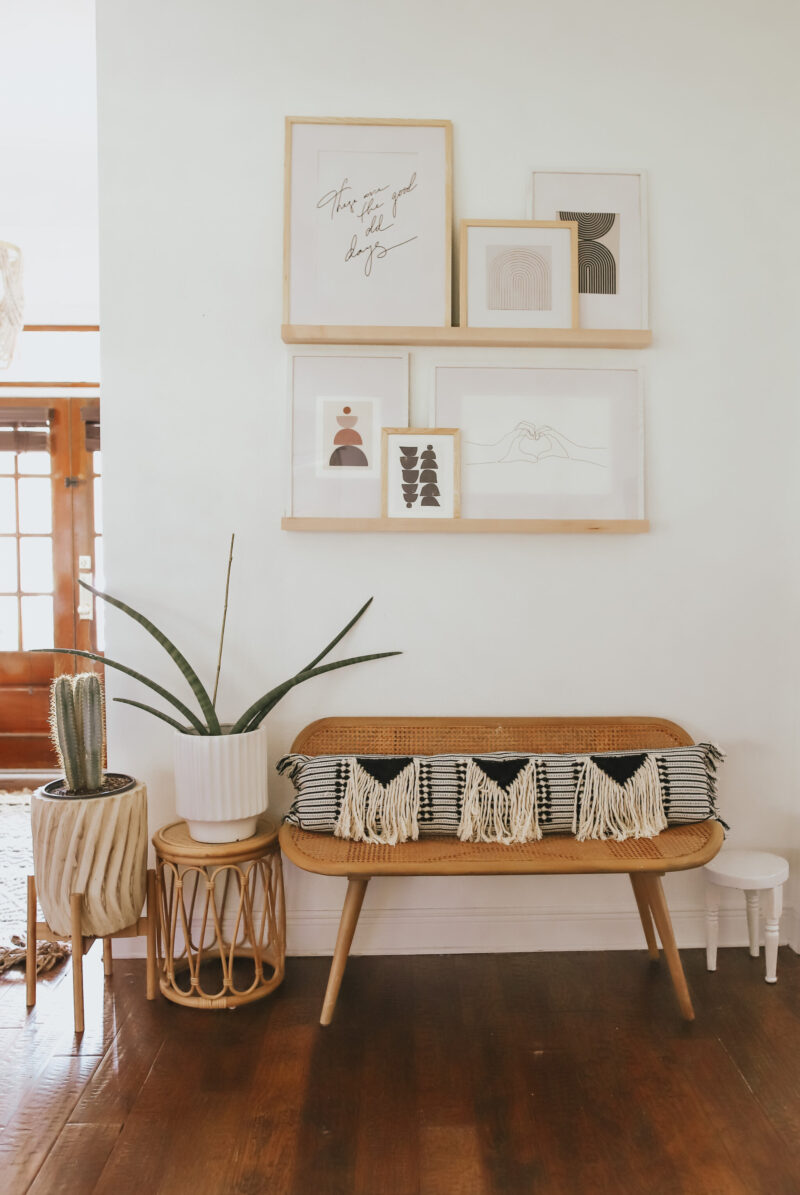 .

.
And, lastly, this wall has been a work of process. I took forever to decide what art that I wanted for this wall. Etsy made it super easy to decide. I ordered all of the prints and printed online at Walmart. All of my frames are from Urban Outfitters . And, my shelves are also from Etsy. This bench is out of stock at most World Market stores, but I'll still link it just in case. The newest addition to this area is this fabulous pillow from Target.
.
Hope that you enjoyed this update of our living room. If you have any questions about anything pictured above, please, let me know.
,