You can be a prep, a hipster, a boho goddess or a classy lady, and stripes are one of the few patterns that all of those styles have in common. I personally love all styles and love that each person decides which fits their personality best.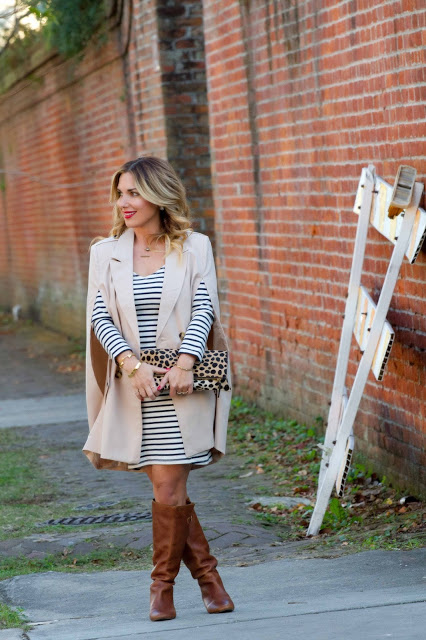 Does your style of clothing match your personality??
I believe that it totally does. I have friends who are die hard J.Crew fans and will faithfully wear and ROCK that brand everyday. I think that reflects their faithfulness, passion and consistency.
On the complete opposite spectrum, I personally have an eclectic style. I love a little bit of everything. J.Crew has the preppy, classic side that I need. Forever21 covers the boho, trendy side. Zara and H&M covers the chic side. And, Old Navy, Target covers all of the rest. In my humble opinion, I think that my style reflects my free spirit. I tend to be a confident, bold, free spirit who is totally going to rock red lips and gobs of accessories with yoga pants and a sweatshirt. Someone who is little less bold would think that red lips on a normal day mixed with workout clothes is a bit much. But, the cool thing is that our style reflects so many parts of us. And, it makes us even more unique and intriguing.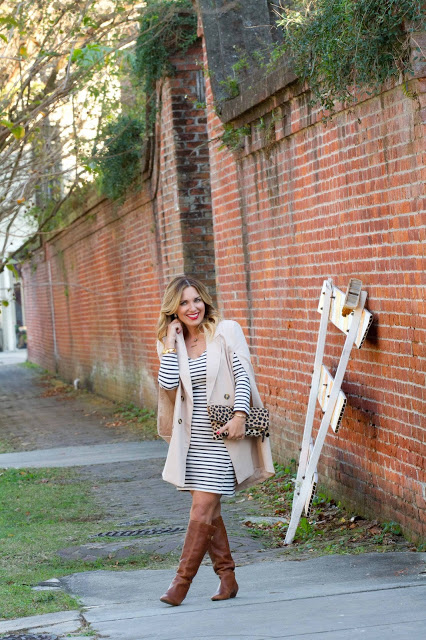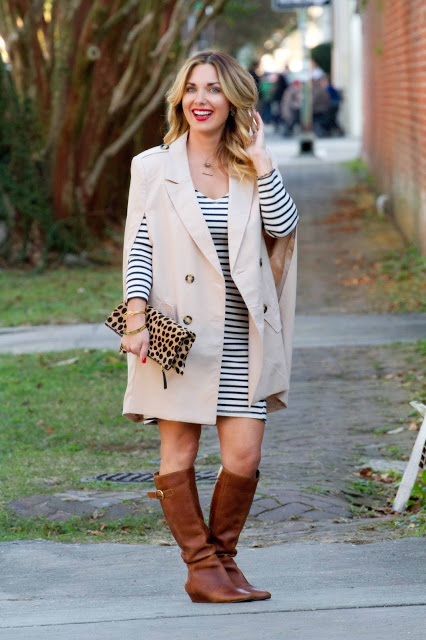 "STYLE is a way to say who you are without having to speak."
-Rachel Zoe
"STYLE is a personal expression of who you are, and every time that you dress, you are asserting a part of yourself."
-Nina Garcia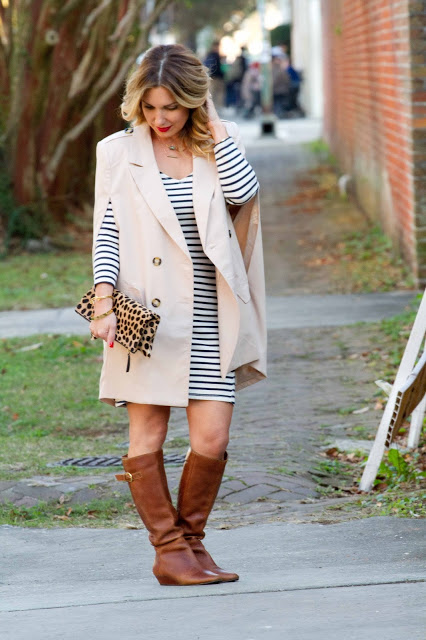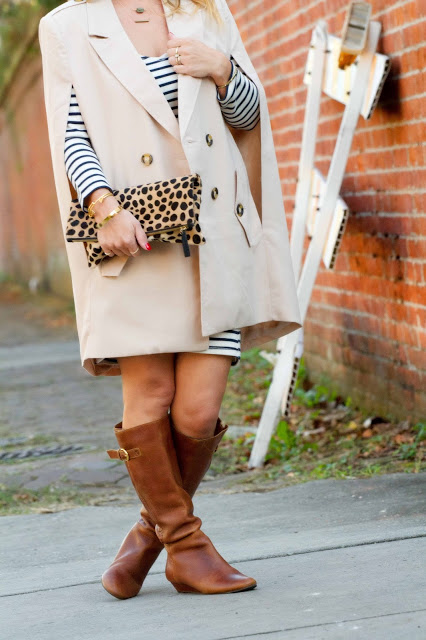 Here's some interesting facts that I complied when doing research:
the CLASSIC//
Plays it safe. Goes with the basics. Always neat, layered correctly and so well put together. And, sure to be sweet and loyal.
the TRENDSETTER//
Goes for all of the latest looks that are pinned on Pinterest. Always fashionable is the key. And, sure to be Fun loving.
the ARTIST//
The bolder the better. Aiming to stand out in the crowd is a must. And, sure to be the life of the party everyday.
the ALL NATURAL//
Loves comfortable, easy outfits. No ironing needed just jeans and a t-shirt. And, sure to be a peacemaker and warm to everyone.
the GIRLY-GIRL//
All things with pink, bows, glitter and flowers are perfect. Loves playing dress up for every occasion. And, sure to be bubbly and a dog lover.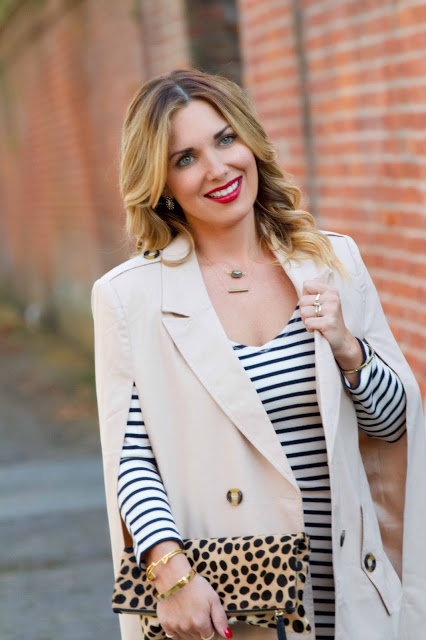 "To have STYLE you have to know who you are."
-Iris Apfel
Hmm, so, I don't know what my personal branding style would be named because I like all of those categories. I'm going to stick with eclectic. Ha!!
I'm sharing an outfit in this post that is a mixture of a few of those style categories: a classic striped dress from American Eagle paired with a trendy trench cape, my forever faithful, classic riding boots and the girly Clare Vivier leopard clutch that makes everything cuter.
Thanks for stopping by my blog and make sure to comment what your personal style reflects about YOU.
I can't wait to know more about you.
XOXO,
Angelle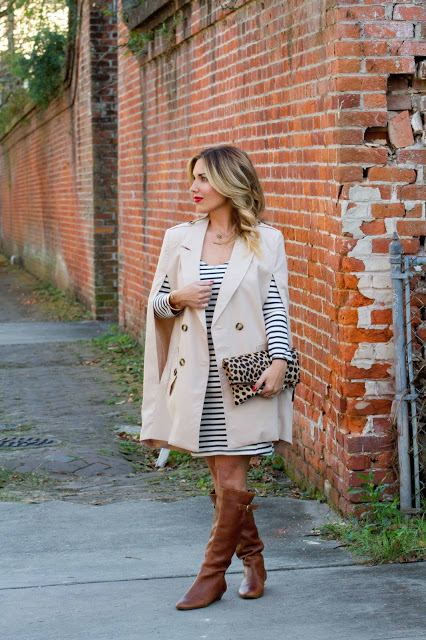 {photography: angiejohnson.photos}