Hello, ladies!!
I am so excited to share this adorable "Be Still" tee. I had the honor of collaborating with an Etsy shop that is called Fight Apparel Designs. I was touched by the shop owner so deeply that I wanted to share with you a bit of her story.
1} tell me a little bit about yourself:
I'm Elise! I'm 32 + happily married with 3.5 year old boy/girl twins who are miracles! They were born at 24 weeks + spent 4 months in the NICU. They are doing beautifully now + only have minor issues from their prematurity. My son, Jaxon, has mild Cerebral Palsy + my daughter, Harper, had a minor speech delay. They are both in therapy 1X week + God has truly brought them a long way! In May 2015, at the age of 31, I was diagnosed with Stage IV Metastatic Breast Cancer. It was the scariest thing I have ever gone through in my life + I've gone through many scary things with preemie babies. I was told that my quality of life would have to be defined. I just remember, my husband grabbing my hand the day that we were told I was Stage 4 + praying + crying out to God right in the dr's office! He said "God, we still trust you! You are still good + we know that you are the only one who can who can see us through this!" I had to make a decision early on to keep my trust in God + stay focused on Him + His promises + that's just what I did! It was not easy. There were days that I could barely walk due to the spots of cancer that had spread to my spine. But we prayed + we trusted God for my complete healing on Earth + He did just that!
2}the reasoning for launching your apparel line:
In September of 2015, I had my first set of repeat scans. The results were miraculous! Where cancer was, it was completely resolved, meaning it was there no more + my main breast tumor had shrunk by more than 50%! I remember, my doctor saying "Healing has definitely taken place!" We were so grateful + we praised God right in the dr's office. The night that we received the wonderful news that God was healing me, God gave me Fight Apparel ! He told me directly what to do! He gave me the designs + the colors of the tees. He told me this is how He wanted me to share with the world of His healing power in my life! So on September 15, 2015, Fight Apparel (Designs) was launched. We started selling tees on September 21, 2015 + opened our Etsy shop on September 30, 2015. All of our designs are original + are inspired by my Breast Cancer fight but apply to us all as we all fight something. The support has been amazing! We are so blessed with the sweetest, most supportive customers AKA Fighties (Fight Apparel followers, customers + supporters). God continues to lead + guide us. Our number one mission for Fight Apparel is for God to be glorified!
3} what do you envision to happen through selling your designs:
My sincerest prayer is that our apparel + products encourage you to know that whatever your fight in life is that with God you will win! We also strive to give our customers good quality, comfy, trendy + stylish faith based apparel that will allow them to wear their faith so that they themselves can tell of God's great works in their own lives so that they can encourage others through wearing our apparel. We are so grateful that 75% percent of our customers are repeat customers. We feel that says a lot! Our shop will celebrate our 1/2 birthday coming up + we are just so grateful God is blessing our business the way He is! Can't believe, we've only been in business for 6 months. God has given us big dreams for Fight Apparel + because of Him we are accomplishing great things! My Stage 4, Metastatic, Advanced Breast Cancer diagnosis is not a death sentence but its a life sentence! I have never ever experienced so much fullness of joy in my life! I'm living my life on purpose + in my purpose. I know that I am finally doing what God has called me to do + its the best feeling ever! I encourage you all to not wait until something catastrophic happens in your life to live your own lives on purpose + in your God given purposes! God bless you all! Thank you Angelle for giving me this opportunity to share!
XOXO,
Elise
Ahhh, I was in tears when I read the beautiful story about Elise's battle with cancer and her victorious outcome. I wear this tee proudly in honor of every battle that I may fight, every battle that my family and my friends may fight + for all of those who are survivors or who were affected by losing a loved one to this ugly disease. You need to go check out her shop. You will love them all. You can dress them up like I did or throw one on with yoga pants. These tees would make a perfect gift for a friend too.
One of my favorite verses:
"Be still and know (recognize, understand) that I am God. I will be exalted among the nations! I will be exalted in the earth."
Psalm 46:10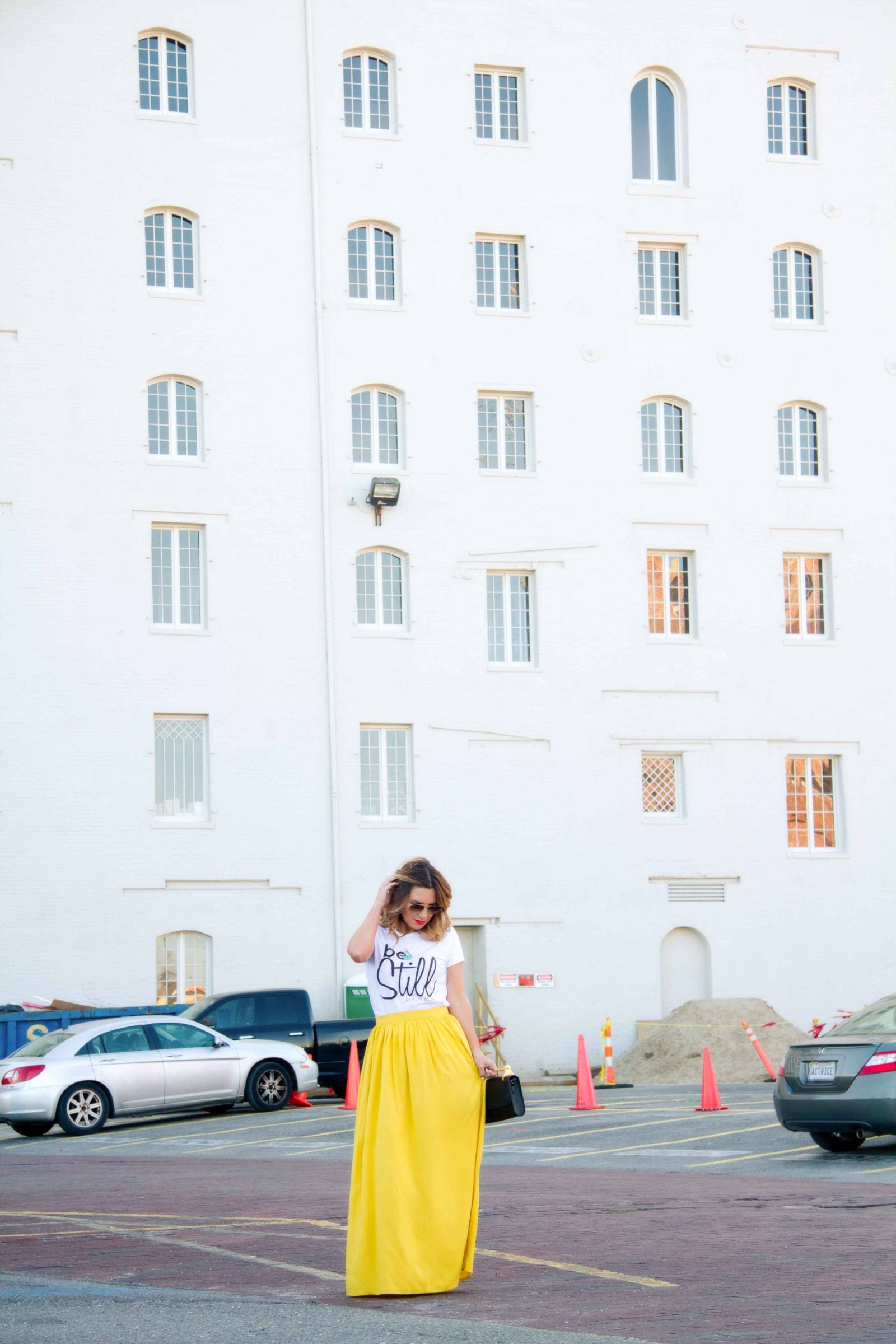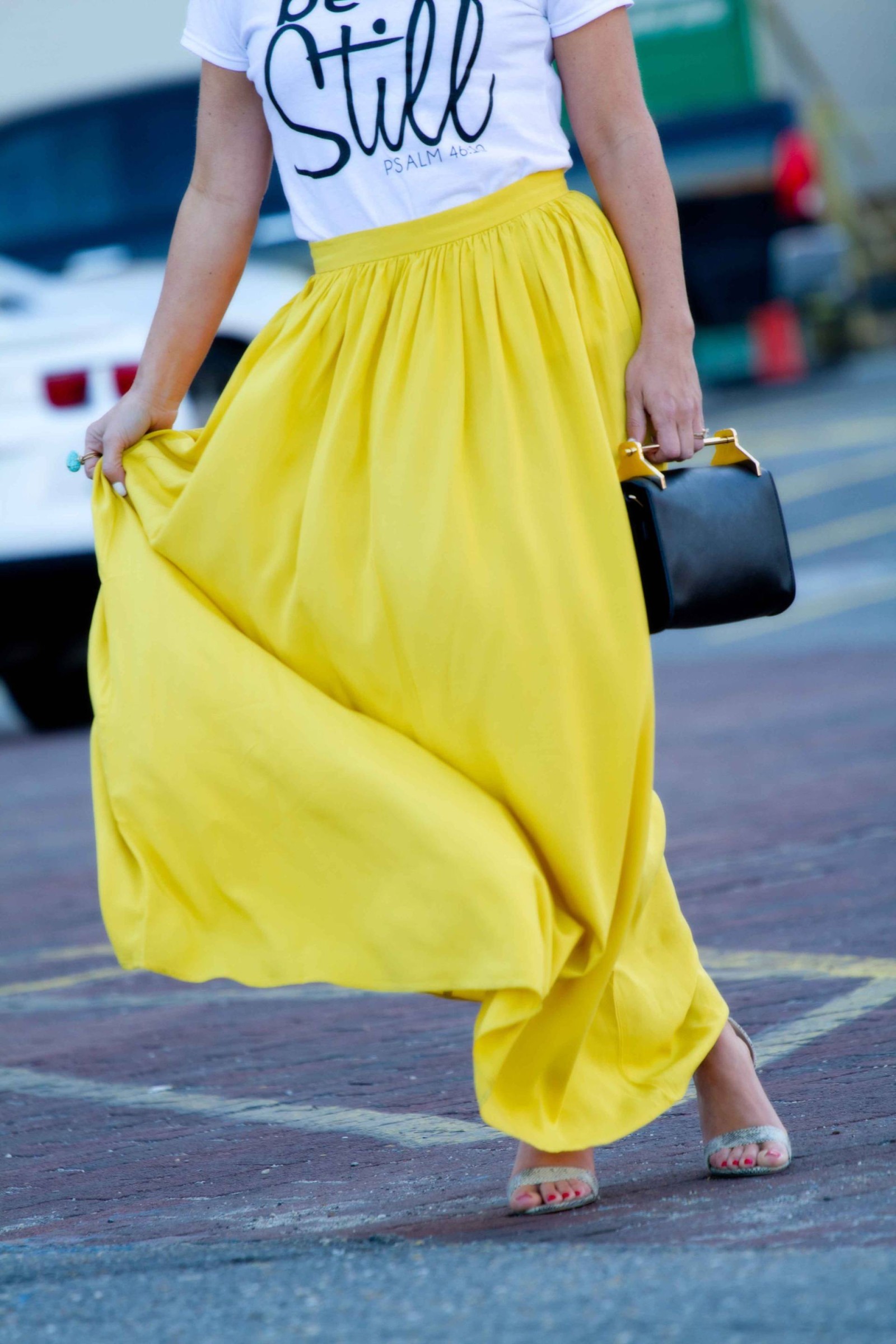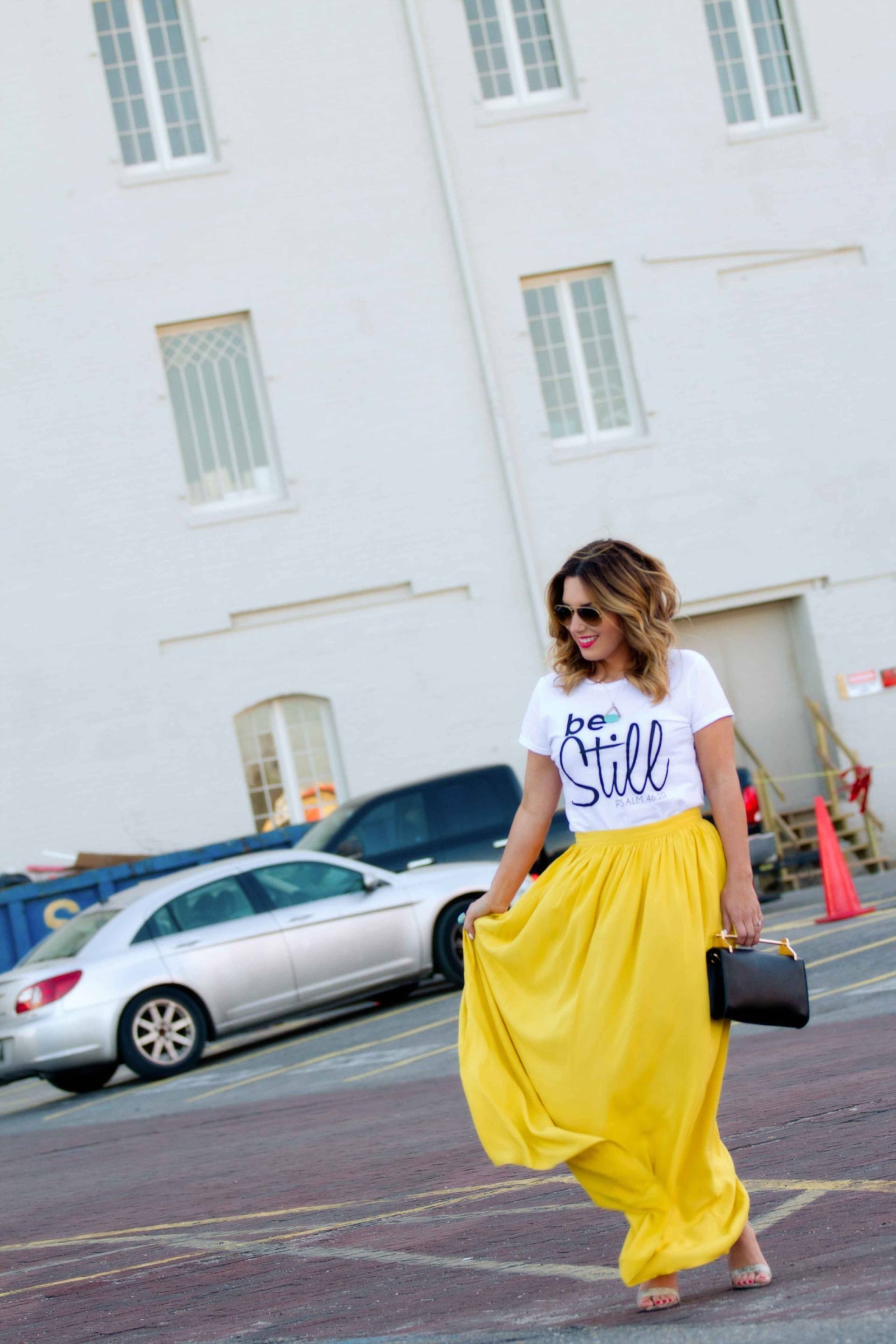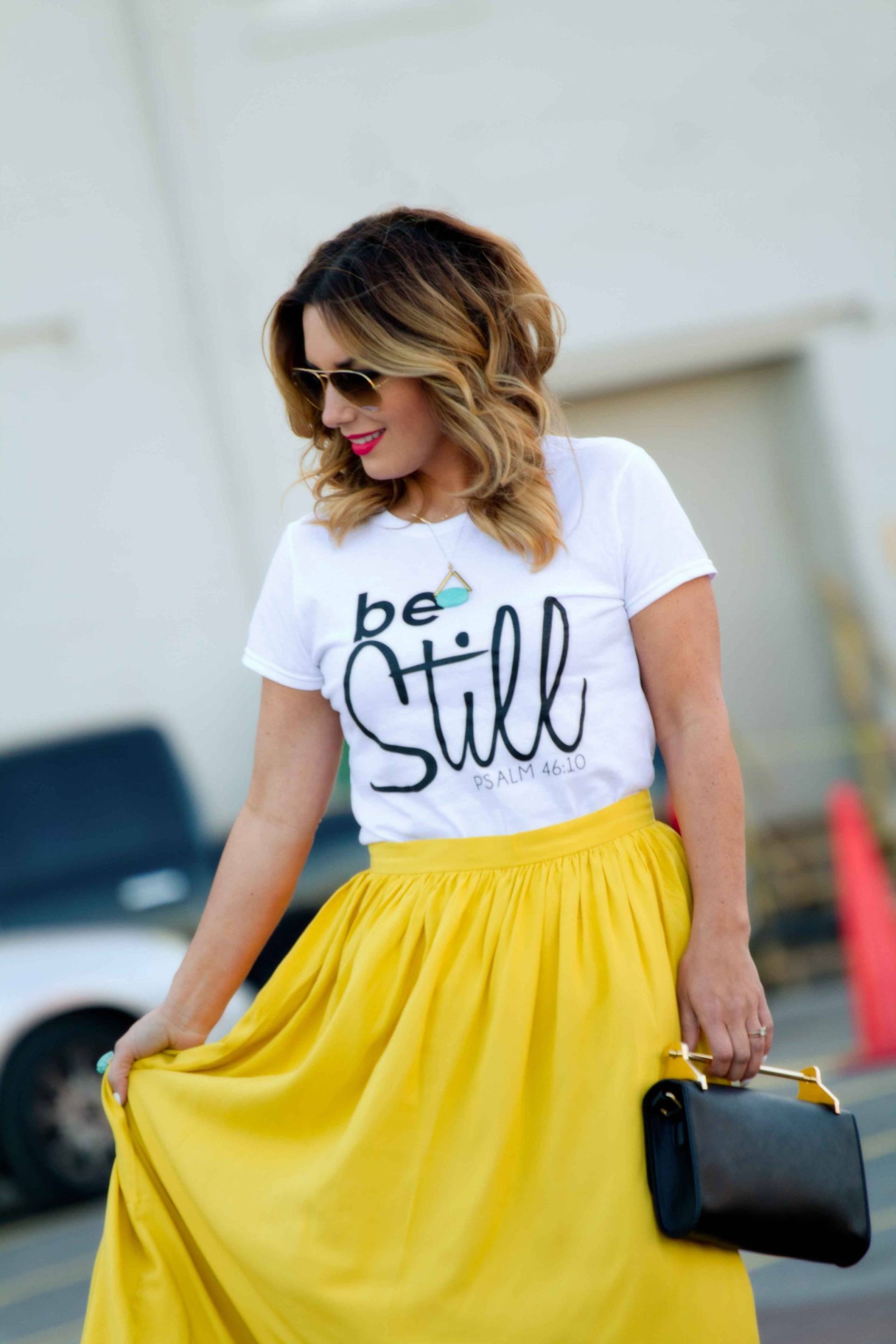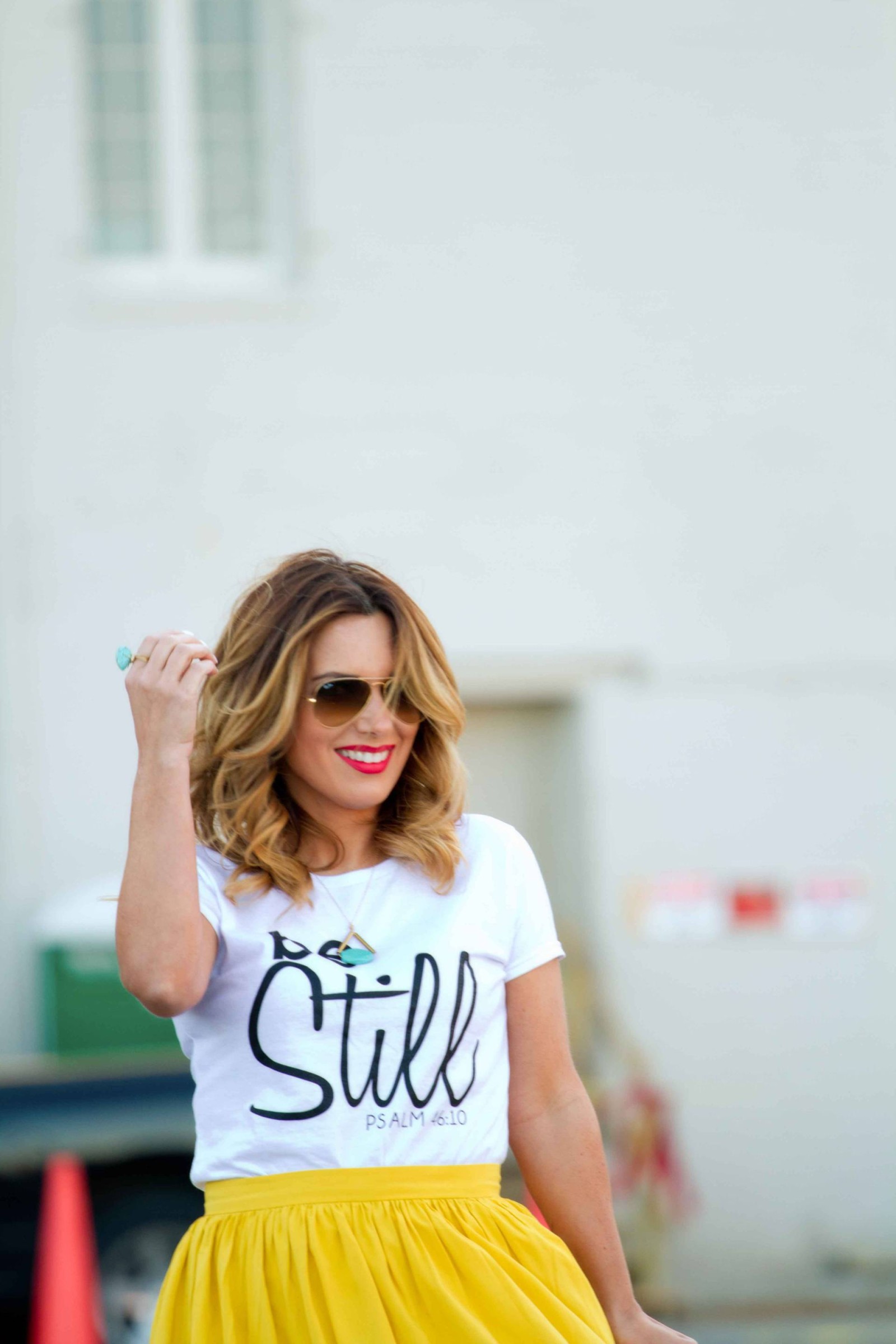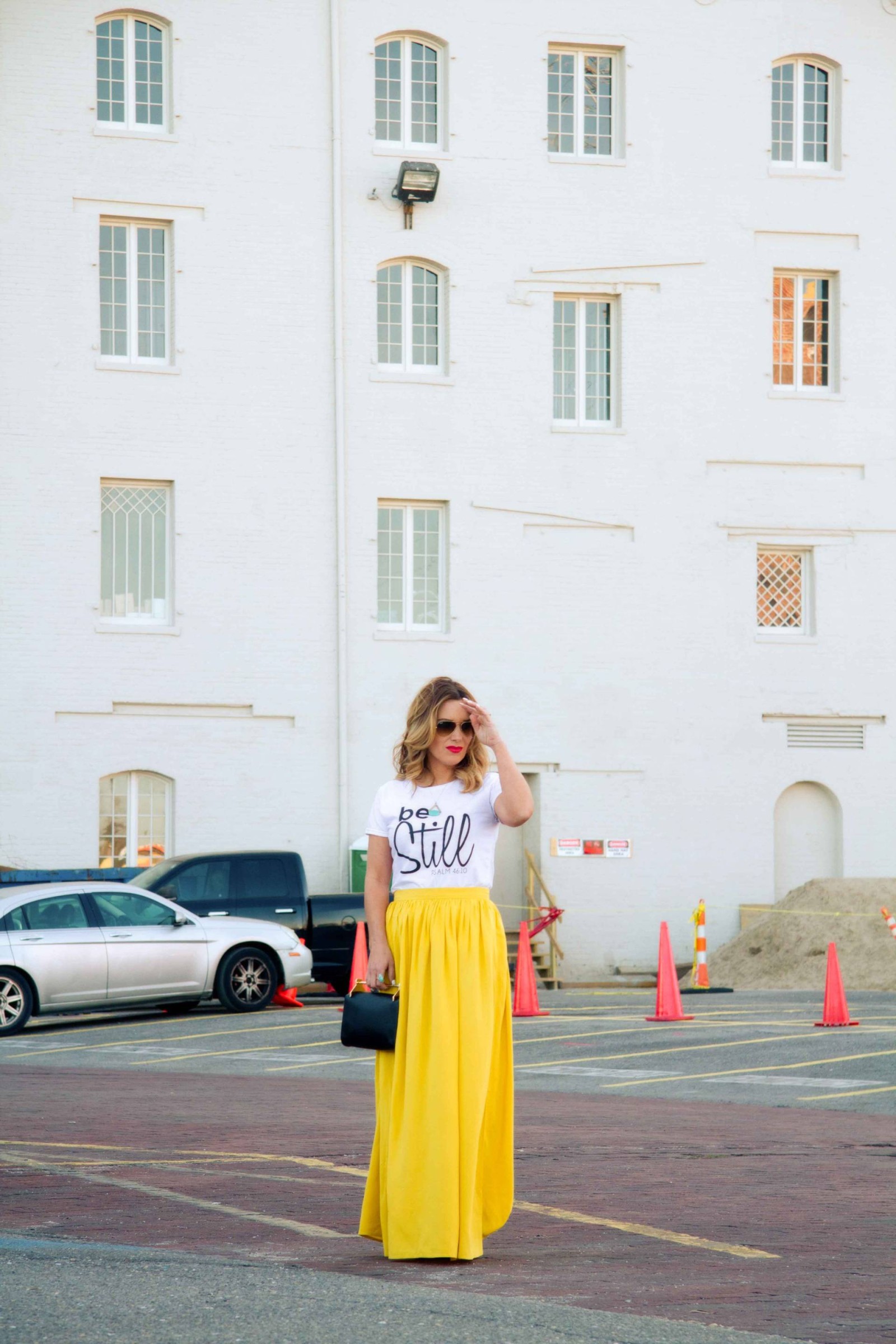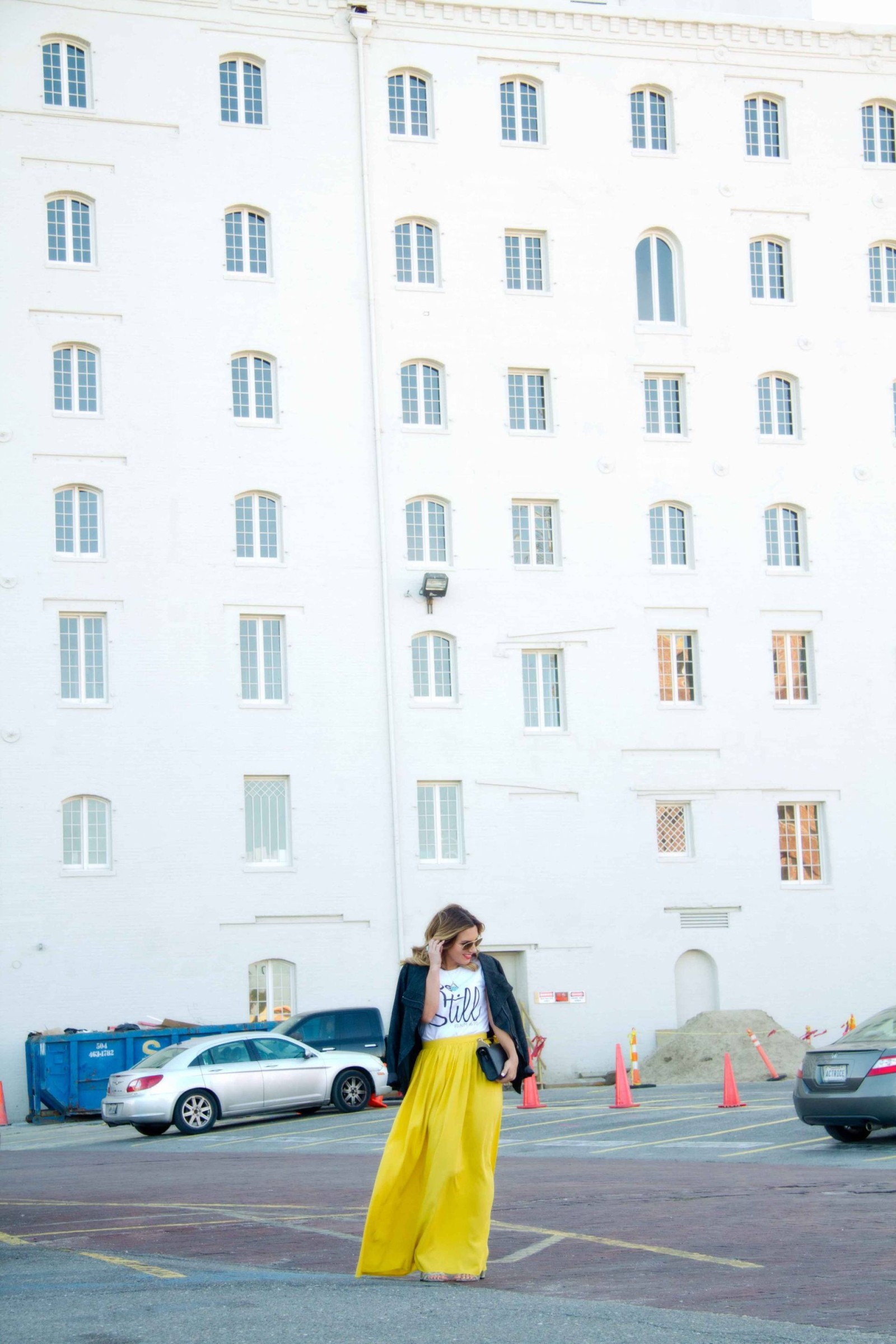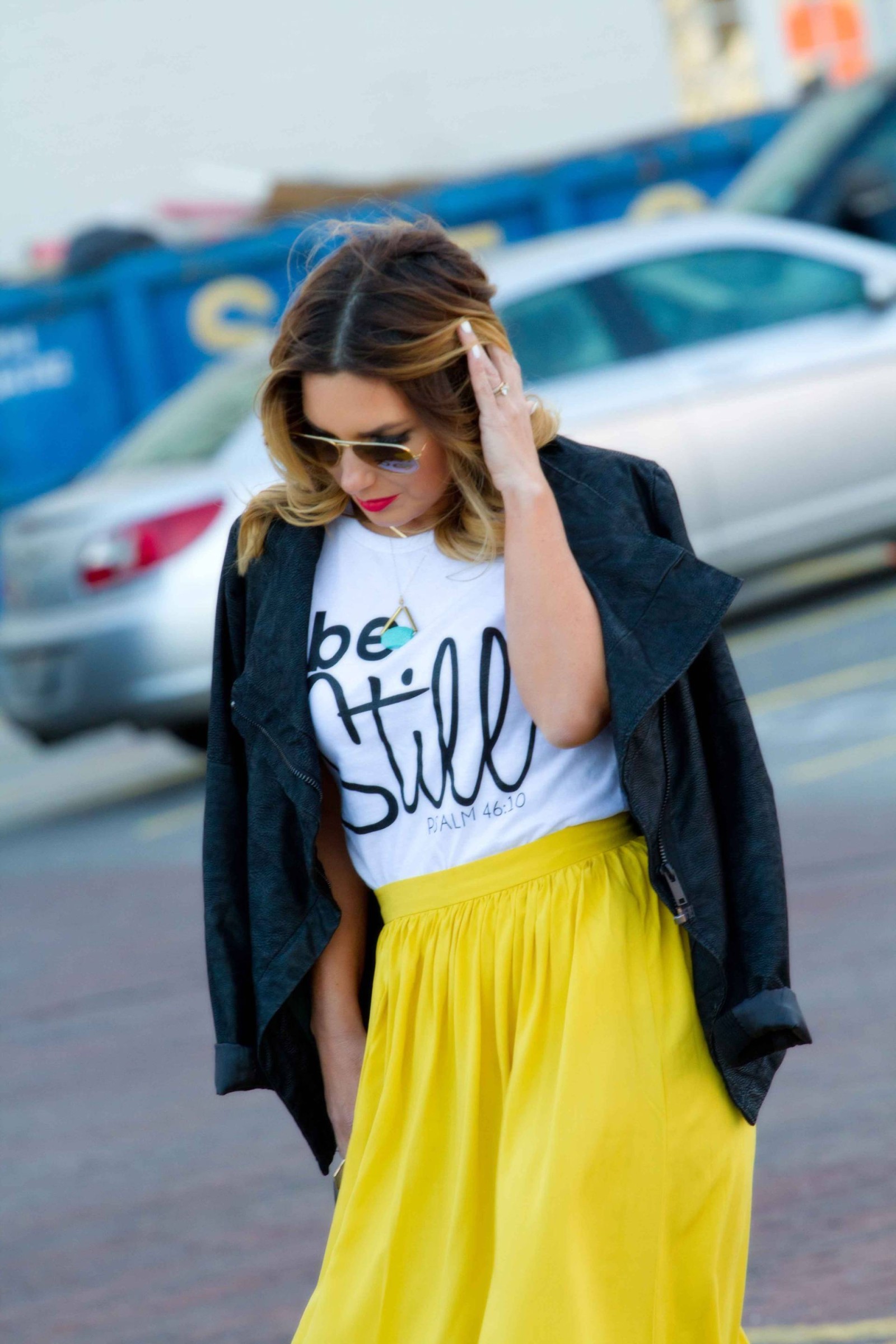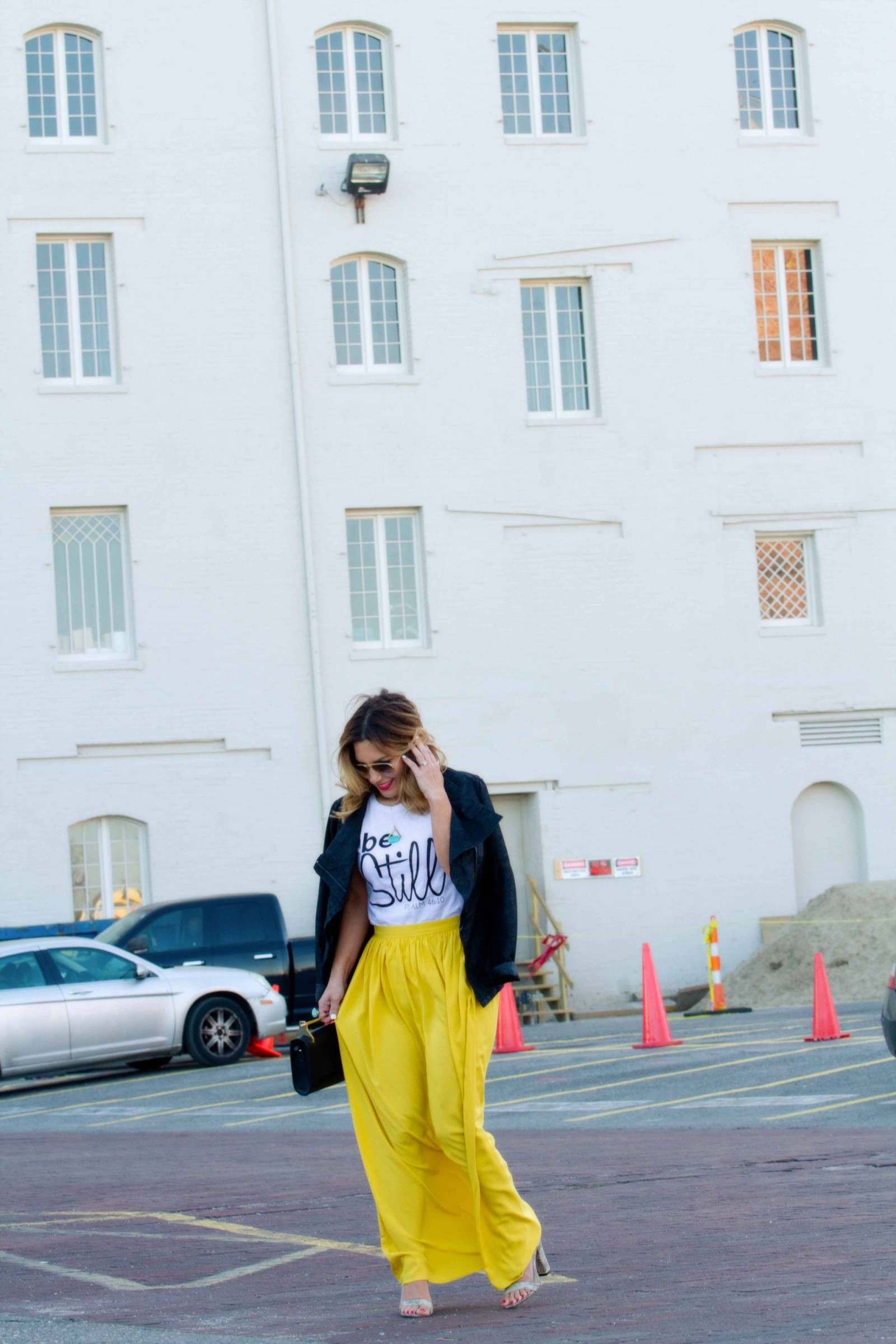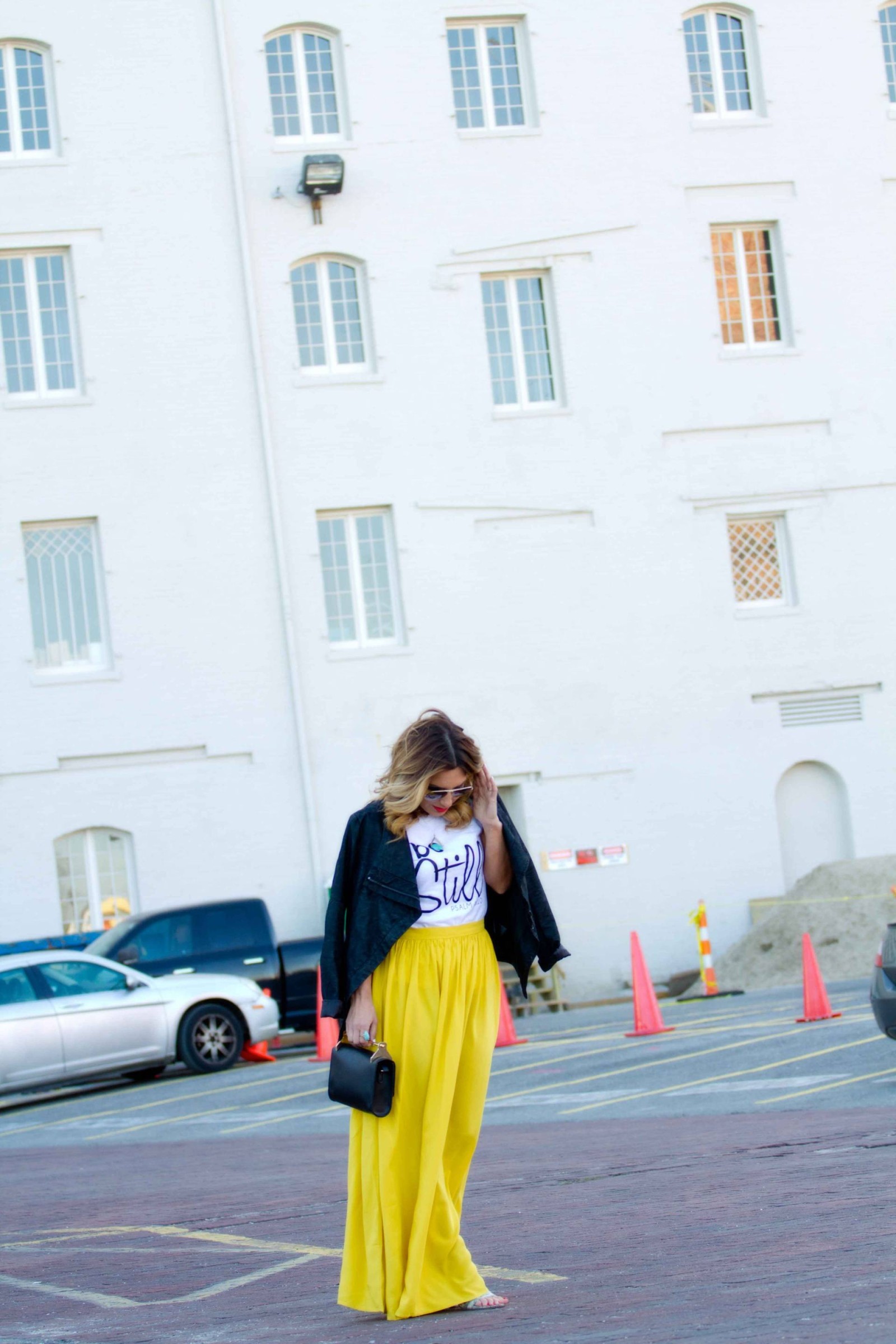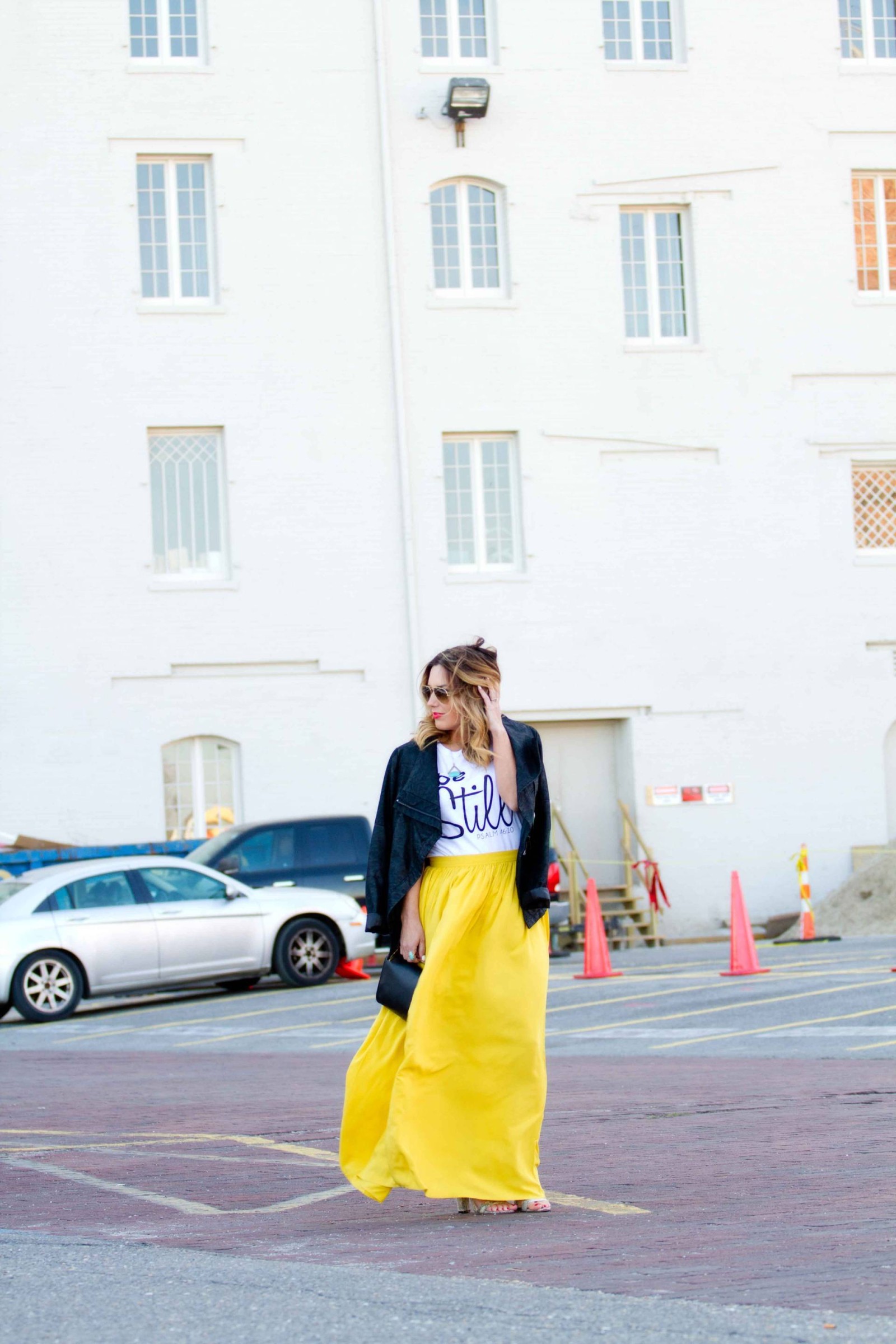 Shop this post:

XOXO,
Angelle
{photography: angiejohnson.photos}