Sometimes, I get a little carried away. My eyes are drawn to patterns and fun clothing. Then, I go to get dressed, and all I want is a cute basic tee and some type of denim. I'm can be a little fickle. But, I am learning to always go with the basics (AND just add a pop of fun) because it is easier to style for everyday.
River Island
had a little bit of everything. I found the cutest skort to rock with my black tee and denim jacket.
This skort is swoon worthy. Sizing is a bit different with this UK brand. I am a US size 6 and UK size 10. So, make sure to read all of the details before placing with your order.
FAVORITE TEES:
, 

,
FAVORITE DENIM:
,
 
,
FAVORITE POP OF FUN:
,

,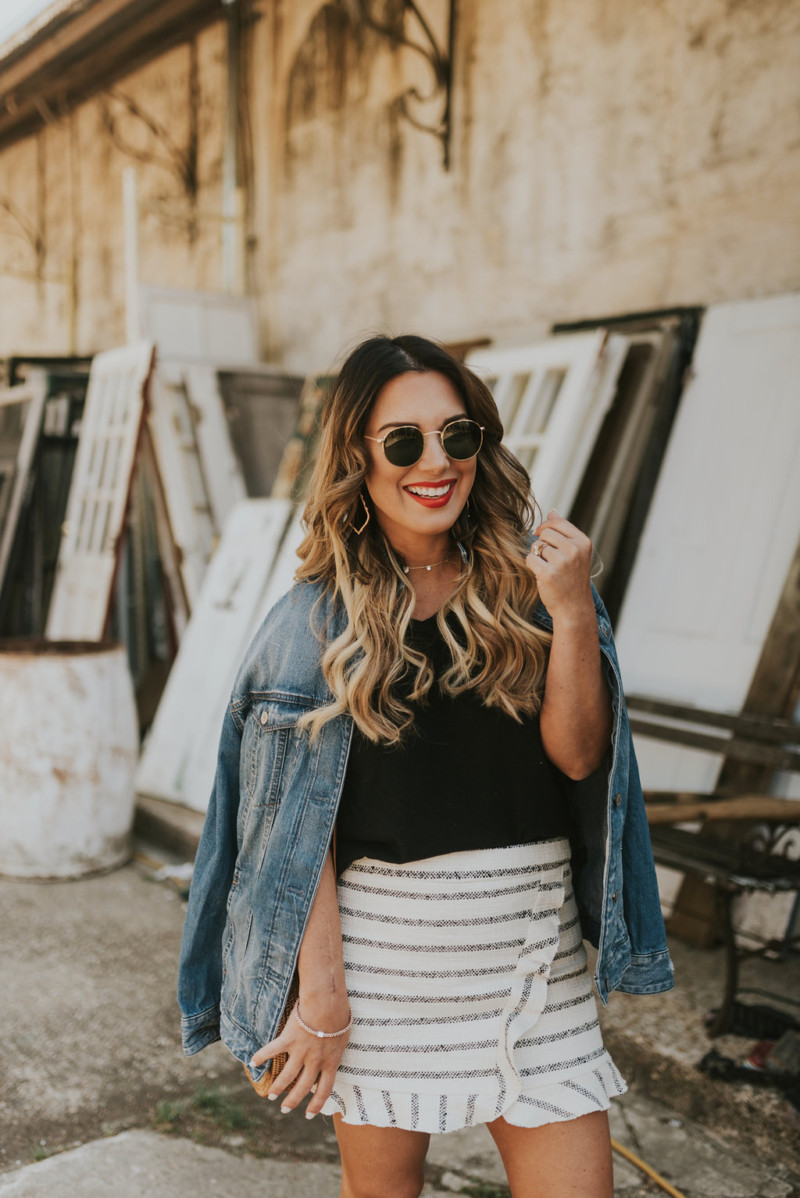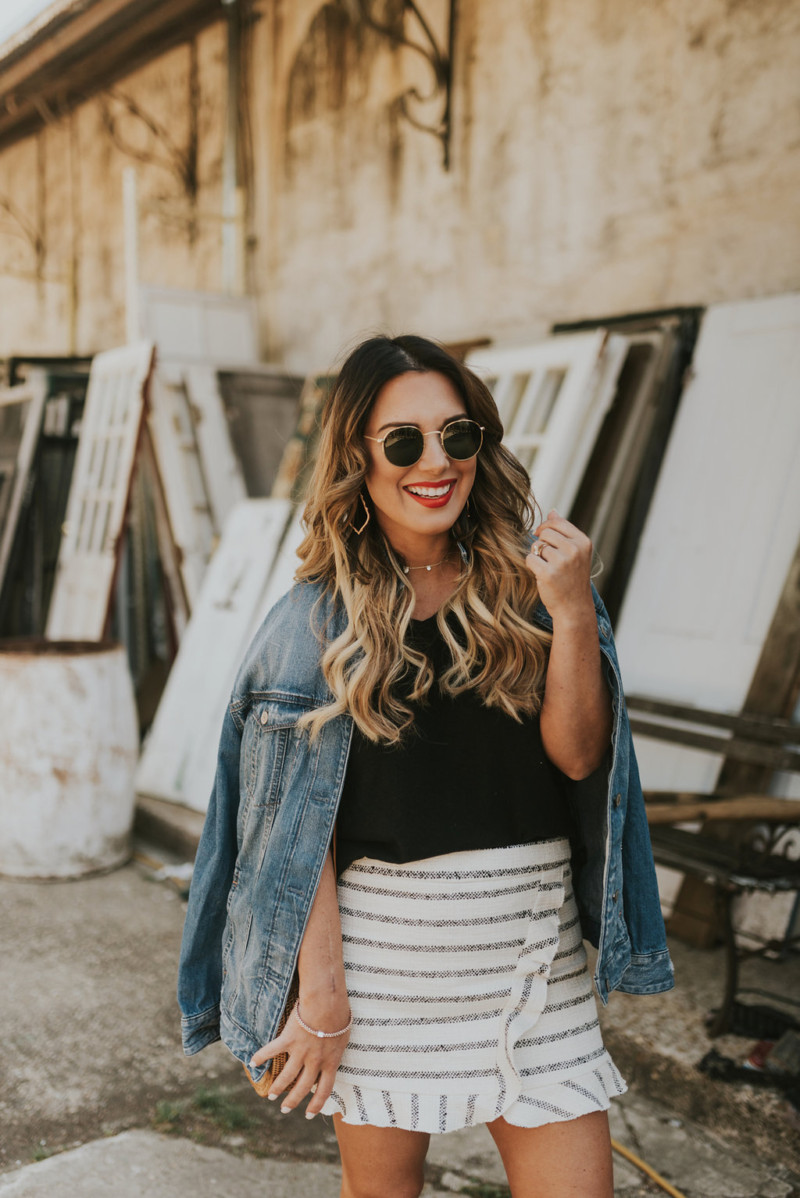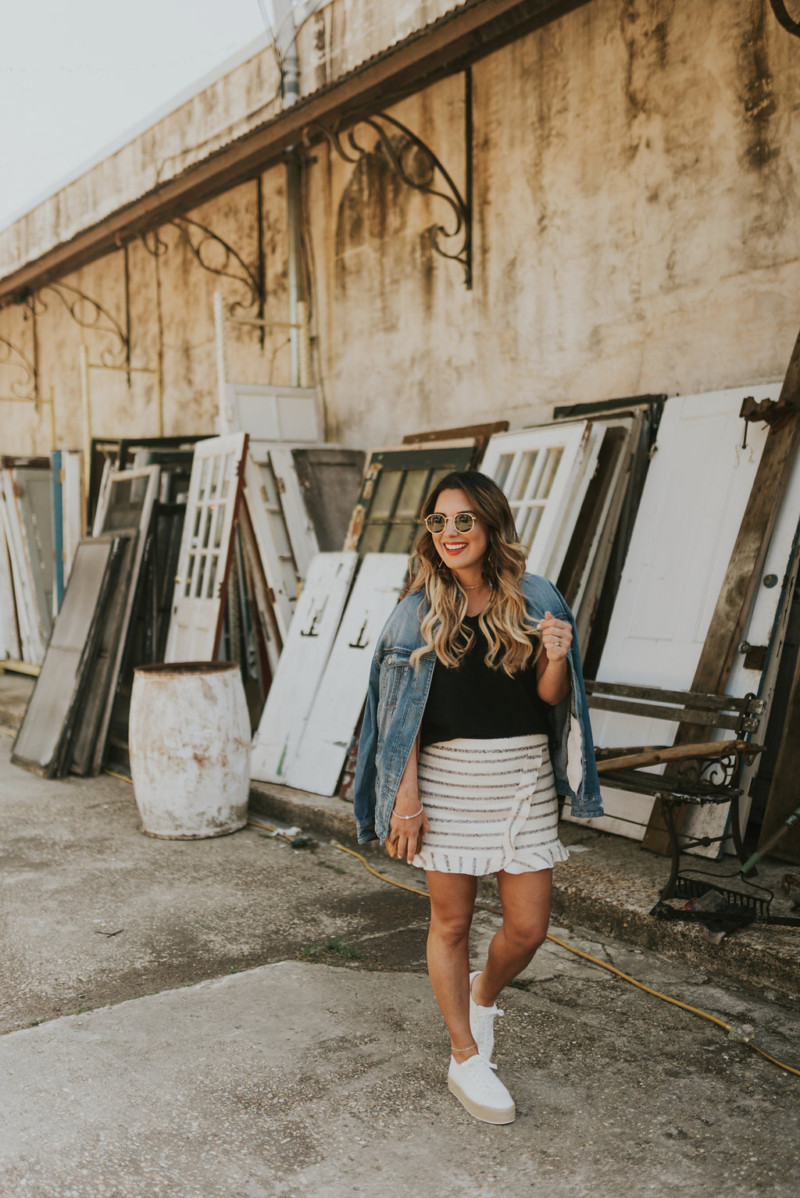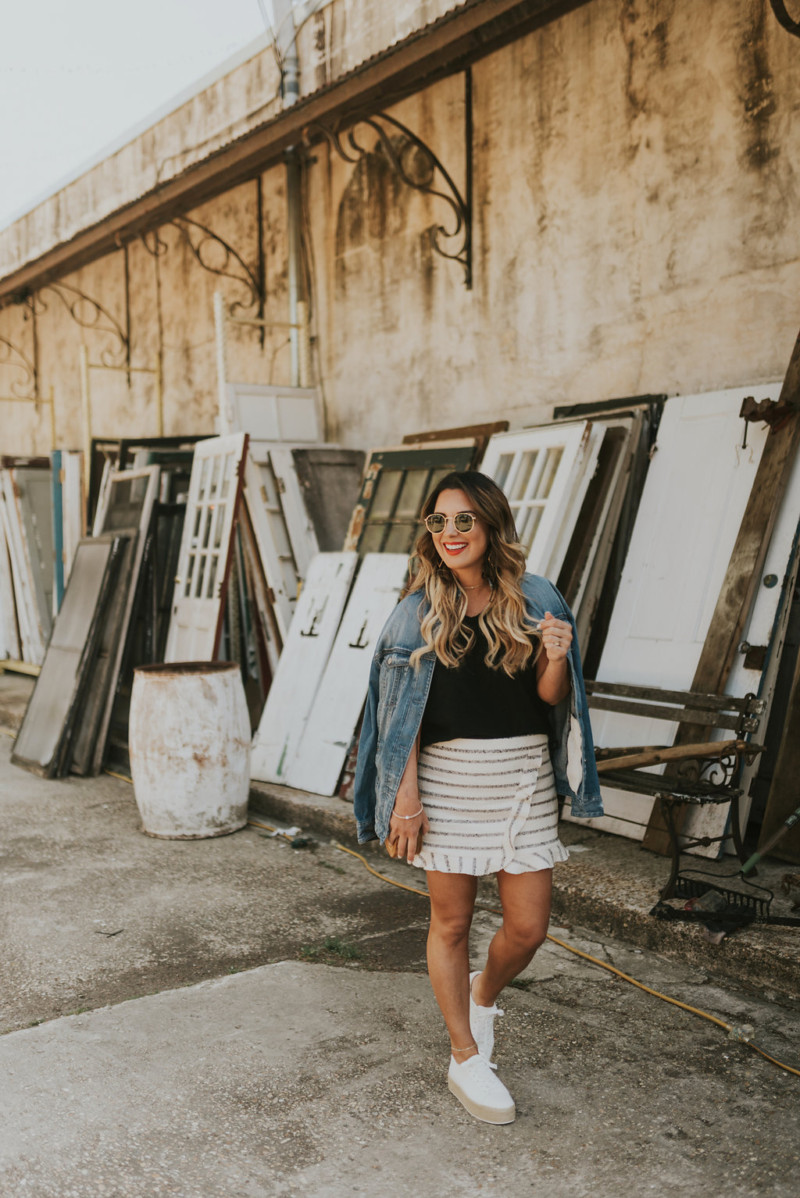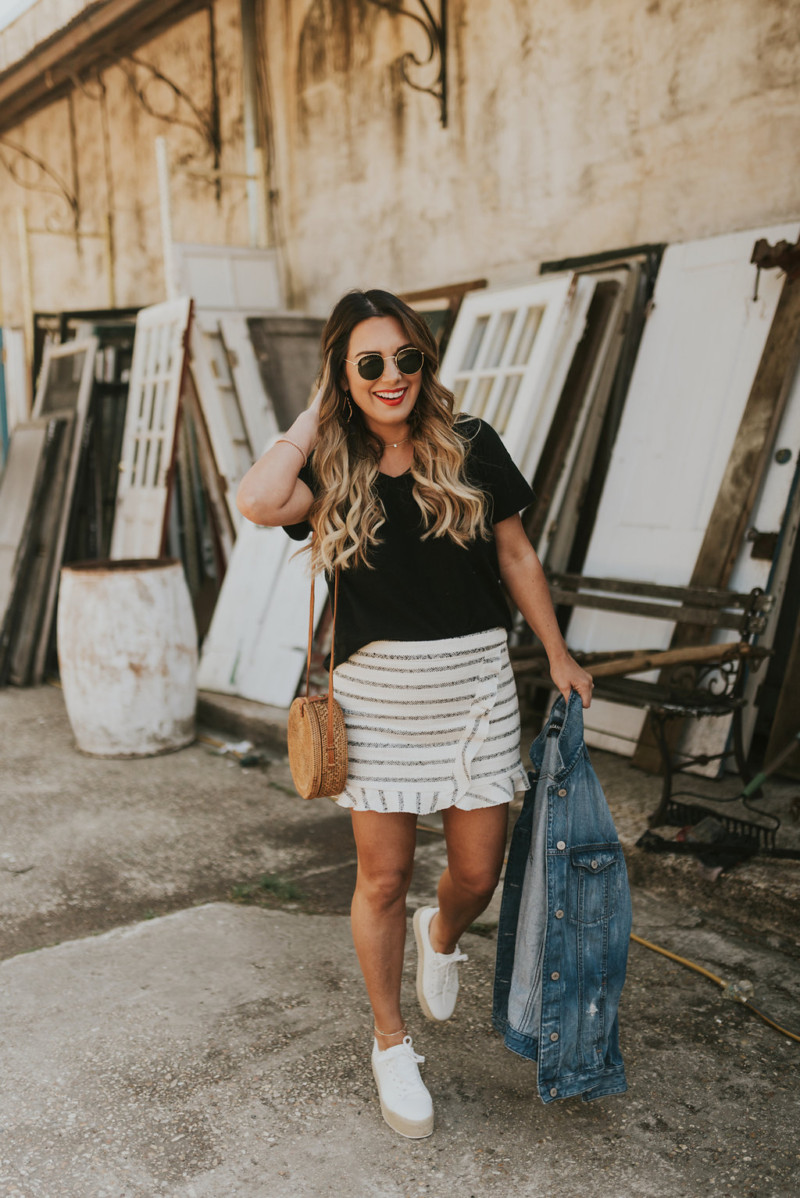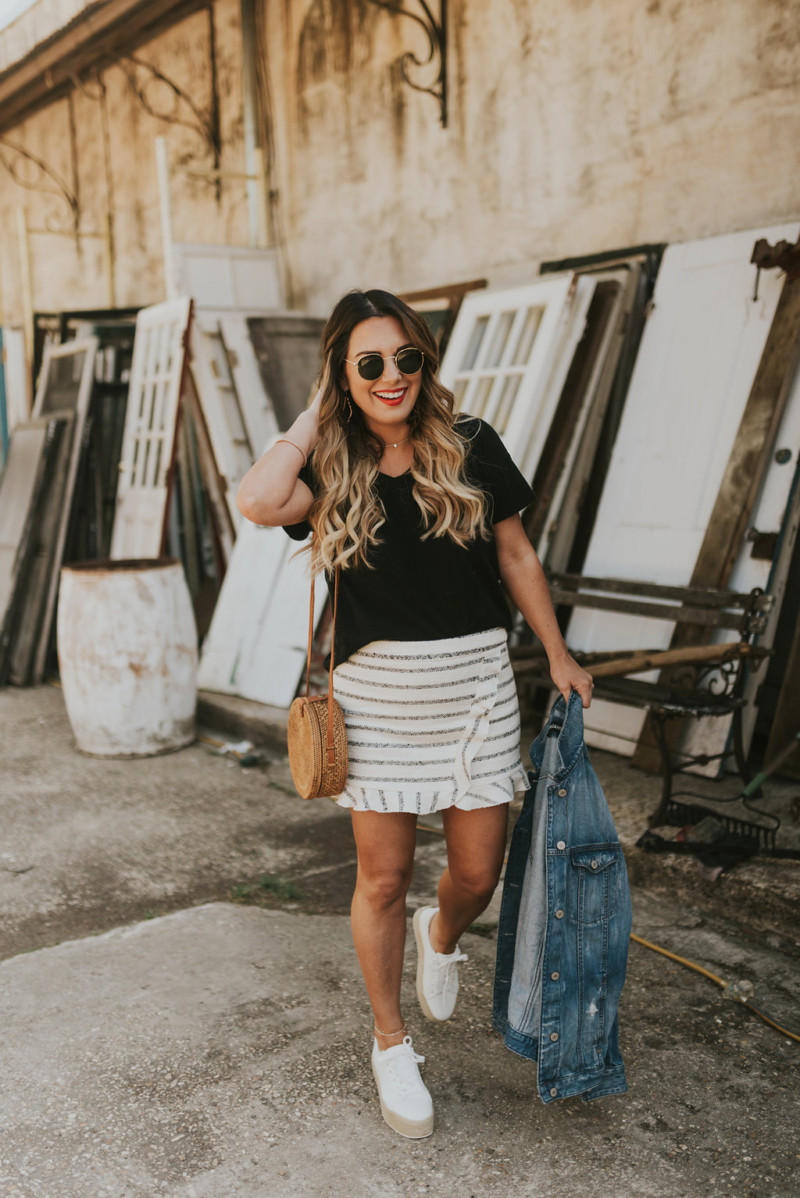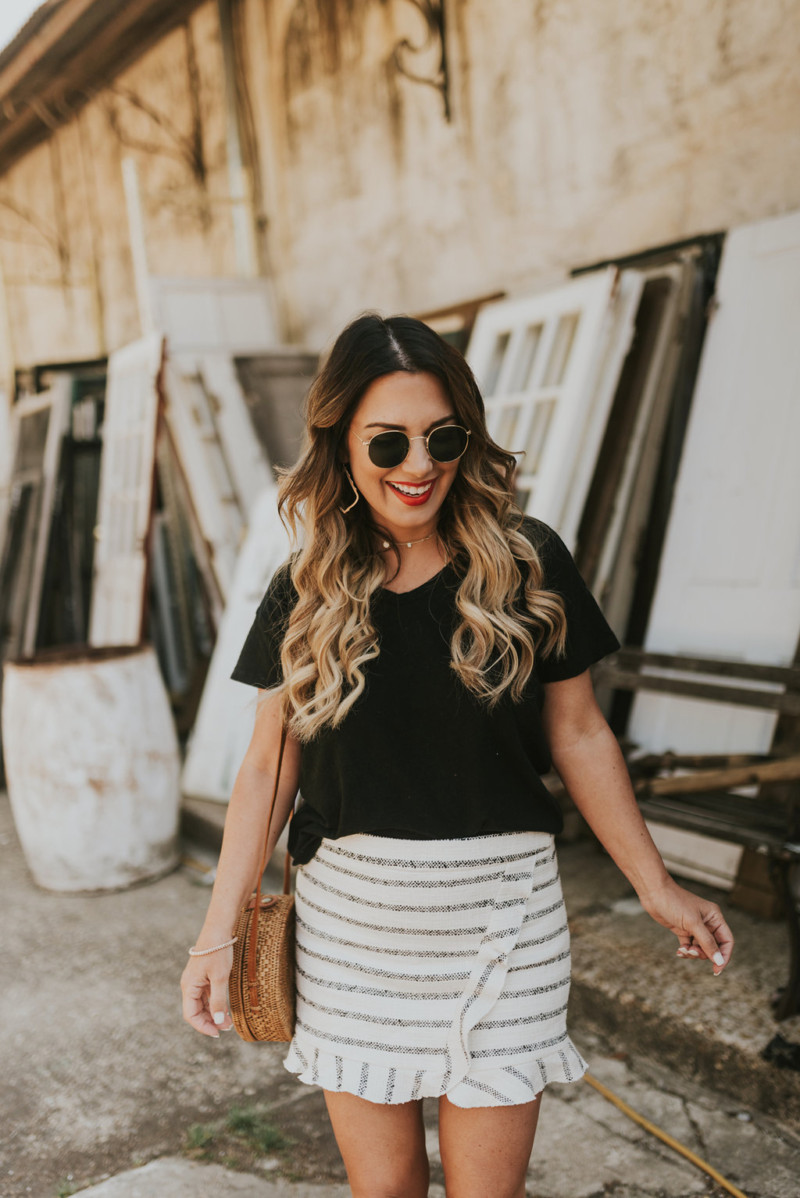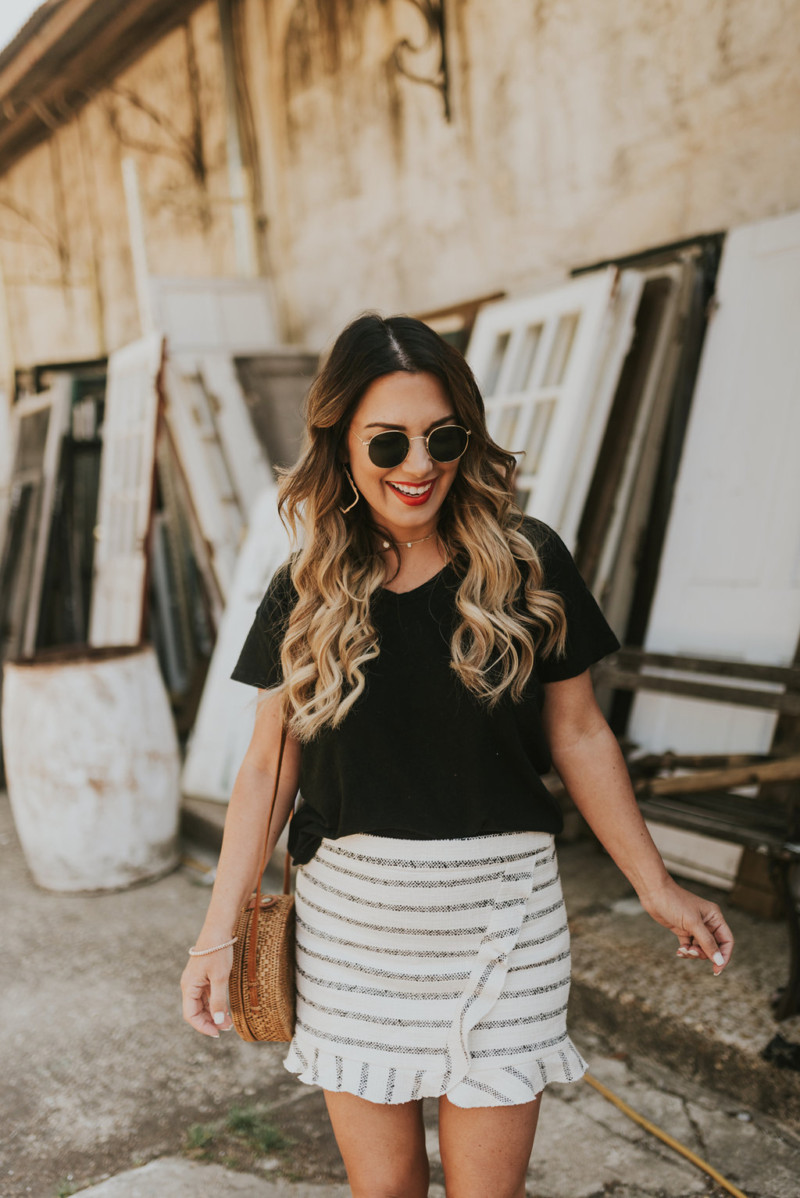 ---
SHOP MY OUTFIT
---

At times, my fickle heart is as hard to maintain as my fashion sense. I can't stop my feelings from coming much like the waves in the ocean, BUT I have learned that I certainly can CHOOSE which ones I will ride.
Life seems to be an endless struggle of wanting to feel the sunshine on our skin yet needing the air conditioner so sweat doesn't consume us. Or, what about this one: we want to have alone time  yet we don't like to feel lonely. We want best friends yet we don't want to initiate or invest in others. Oh wait, this is even better: we want to be physically fit yet we don't want to give up that chocolate covered donut with sprinkles or the heath bar obsession (GUILTY). You see what I am getting at?? We are fickle humans. For now, I keep learning from my mistakes, and with His help and strength, I grow and get wiser from each fickle situation.
---
SHOP MY OUTFIT
---

Thanks to River Island for sponsoring this post. All thoughts and opinions are 100% my own.