Spring cleaning is not for everyone, but I am starting to get a little overwhelmed with overstuffed closets and chaotic cabinets. I have to try whatever works to get me motivated. Thinking out of the box is what makes this ordeal easier. So, where do we start? What do we focus on so we don't get frustrated before we even begin??
.
.
---
SHOP THIS POST
---

---
.
Well, first of all, let's start with the closets. My closet and the boys closet gets out of hand quickly. Mike and Bella have better organizations skills than the rest of us. I sort through the closets and have three piles: keep, giveaway, and sell. I usually keep all of my white tops and denim!!
.
      TIP 1
host a closet sale online or at your house
or, host a yard sale for all of the knick-knacks
.
.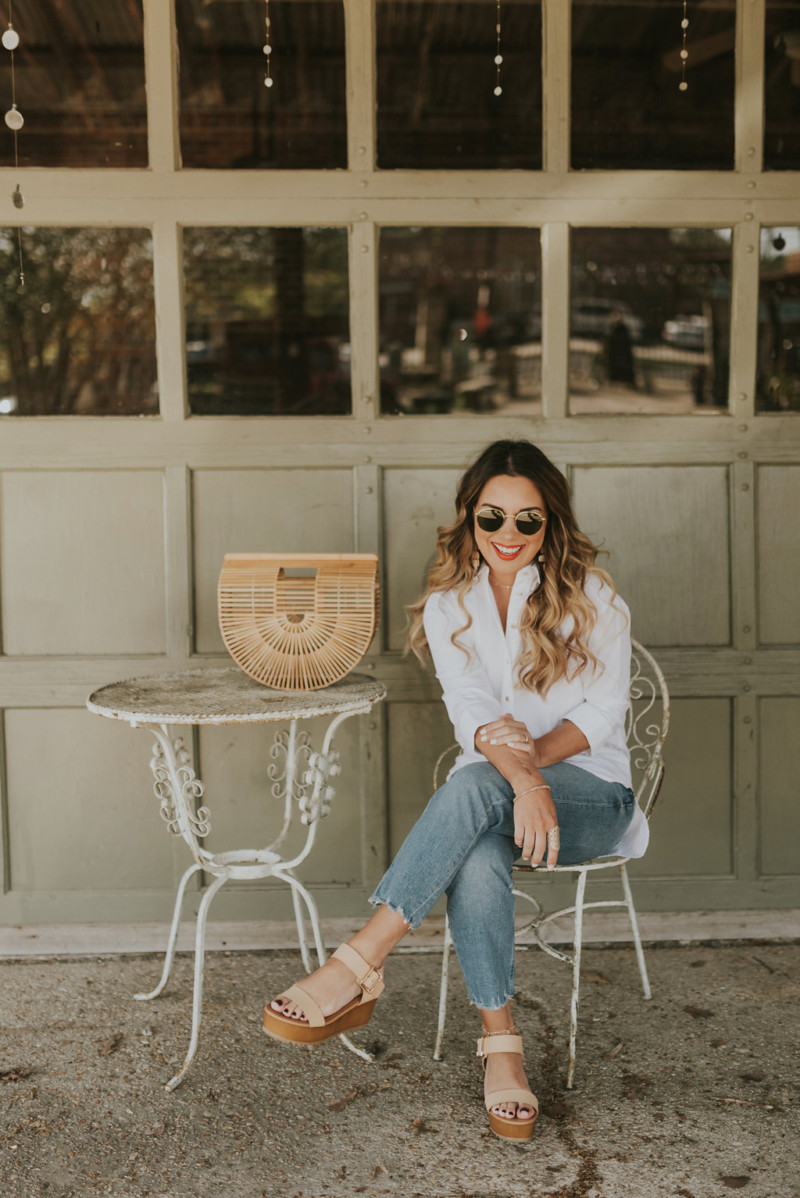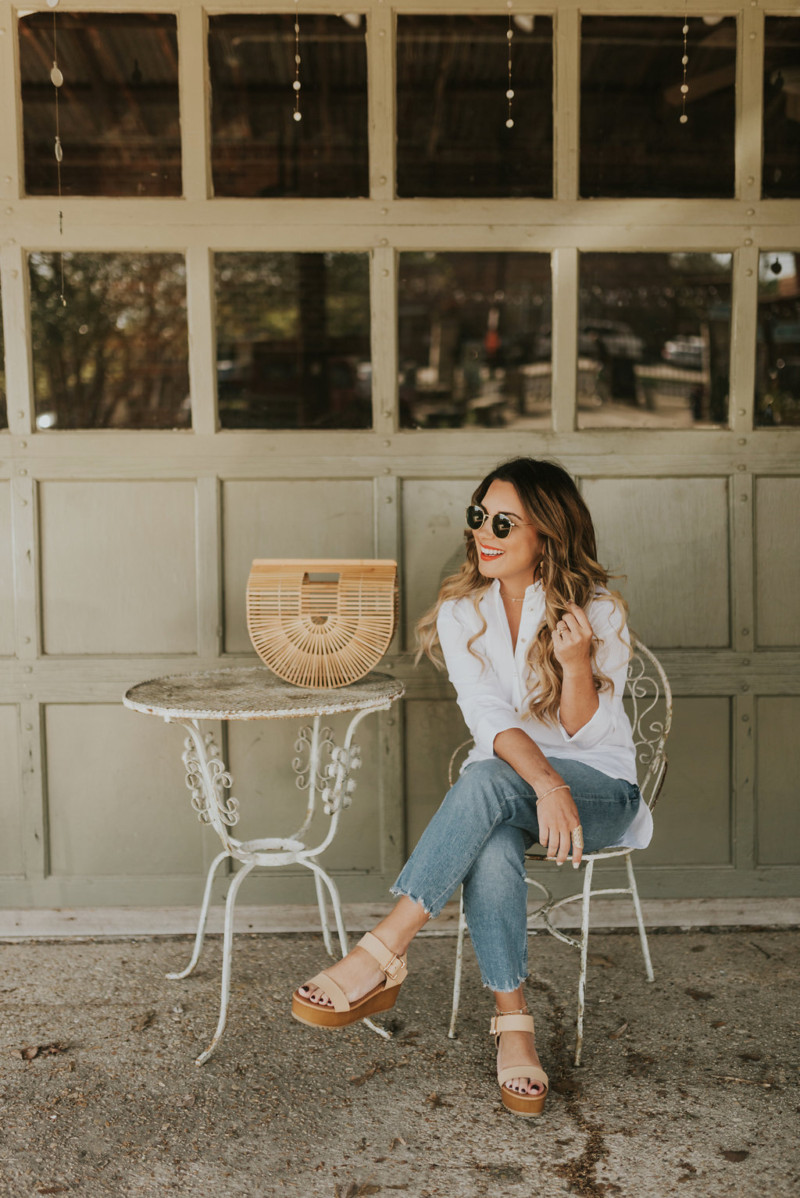 .
Secondly, the cabinets in the bathrooms, kitchens and laundry room get chaotic pretty quick. This is time consuming but can really help with clutter and buying duplicates. I'm guilty of all of it.
     TIP 2 
.
set a date to do a clean sweep in the bathrooms and kitchen with the entire family
choose a podcast or audio book and attack the clutter on your own
.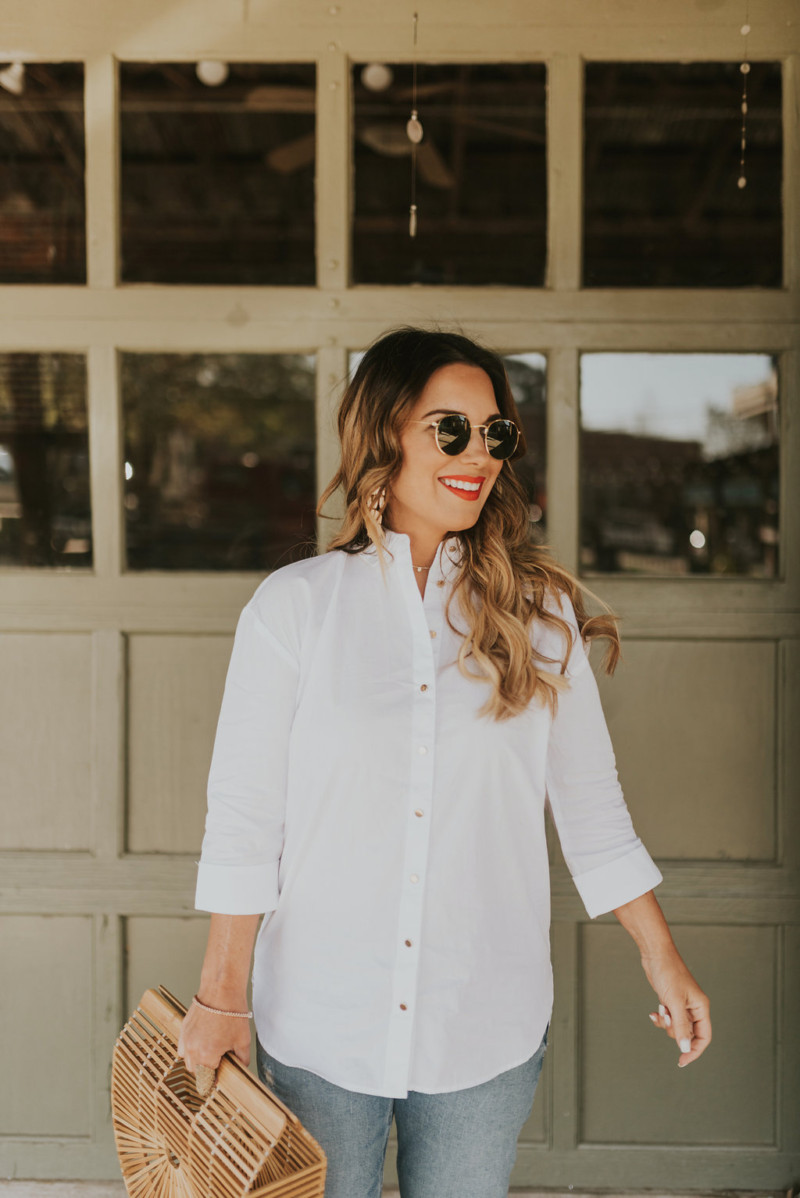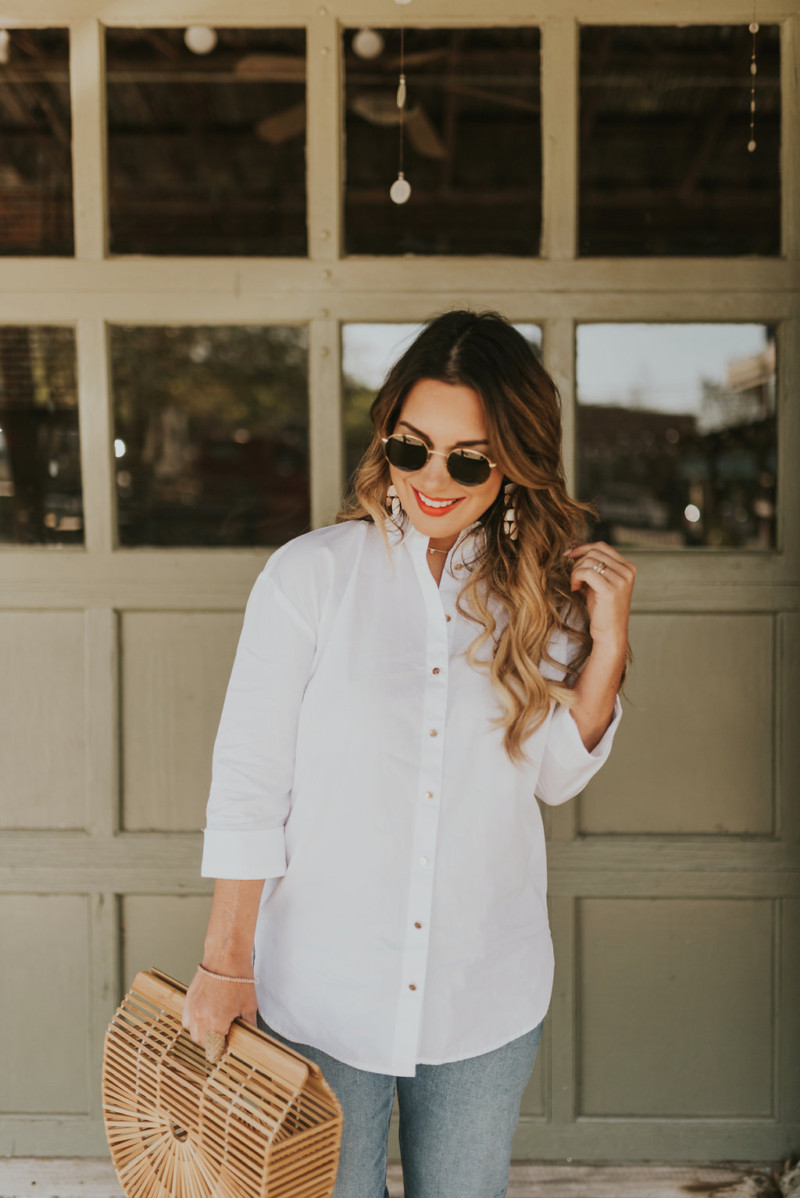 .
Thirdly, organize, organize, organize. Buy some bins for the cabinets and closets. This always gets me excited about organizing.
.
       TIP 3
.
host a party or get together at your house (this always works for me!!)
invite a friend over to join in on the organizing fun
.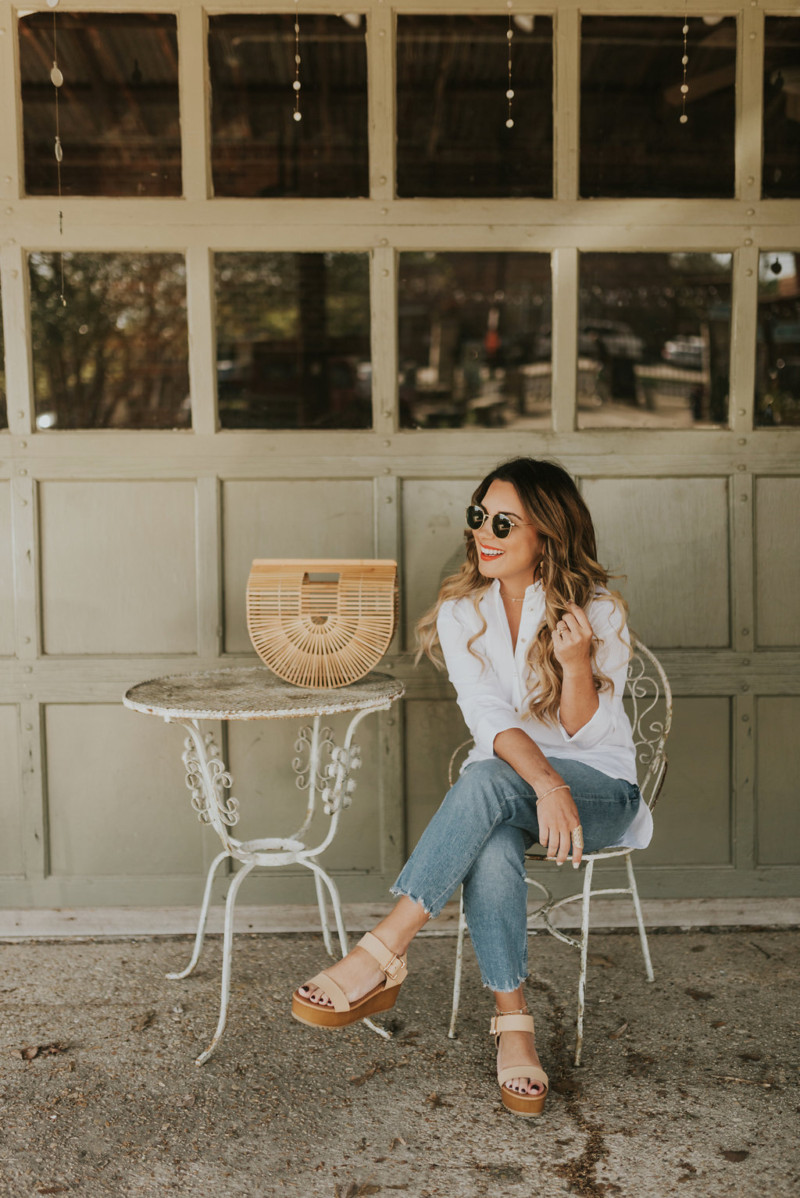 .
.
Okay, so, I'm preaching to myself. And, I'll be spring cleaning when the kids go back to school.  It's on my calendar!! Ha, baby steps!!
.
If you didn't already notice, I have a thing for white tops and denim. I snagged this top and petite jeans from River Island. These are classic pieces that will be in style for years to come. You can click any image below, and it will bring you directly to the website.
.
---
shop this post
---

---
.
Thanks to River Island for sponsoring this post. All thoughts and opinions are 100% my own.