After so many requests about plants for beginners, I am finally going to chat about this subject!!! I have always been a plant lover, and I was going to get a degree in horticulture/landscape architect. But, life happened, and God had other plans. But, my love for plants has never stopped. And, I've learned that I like + want easy, low maintenance plants. I have over 100 in my house. Yes, you read that correctly, and yes, they are all REAL. And, I promise you that I don't spend hours a week showing them attention. They really have brought me so much joy + are the perfect addition for house decor.
.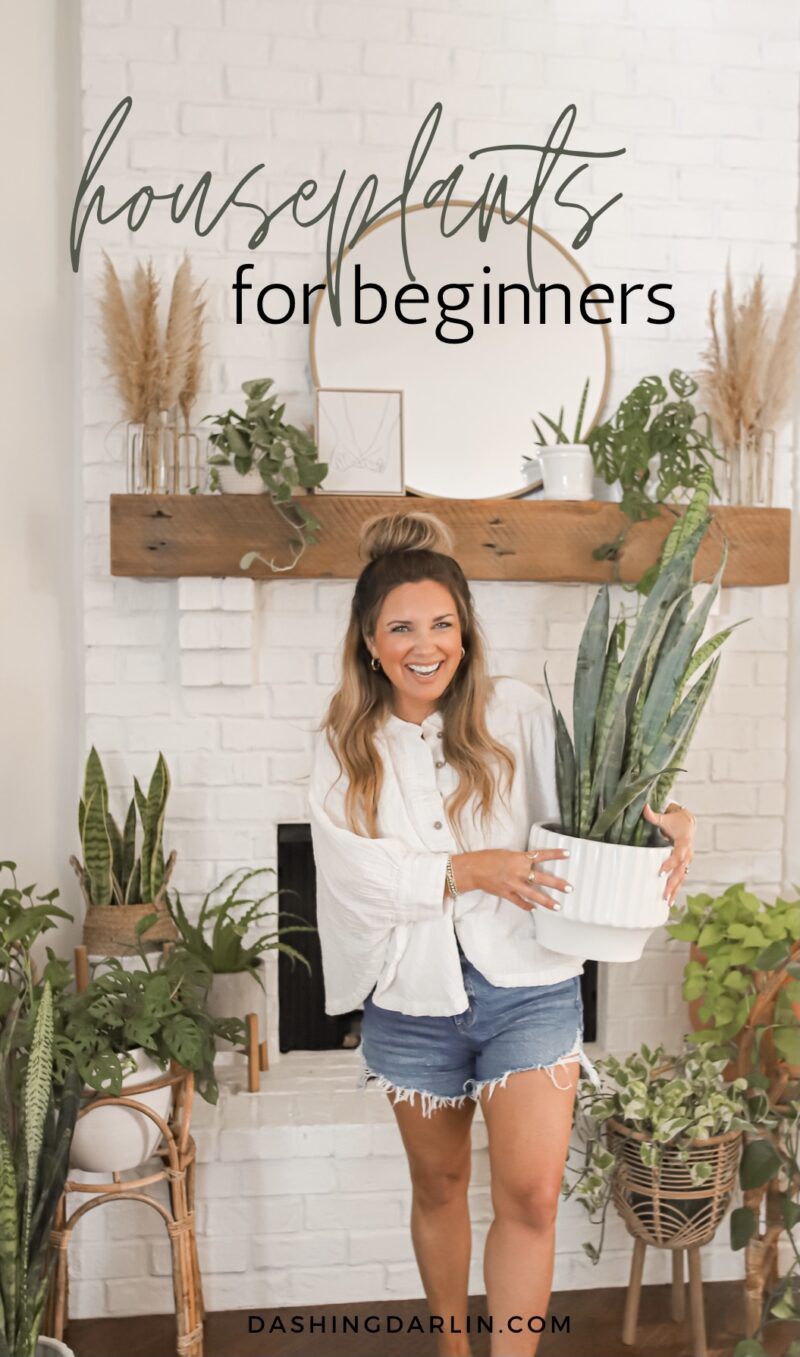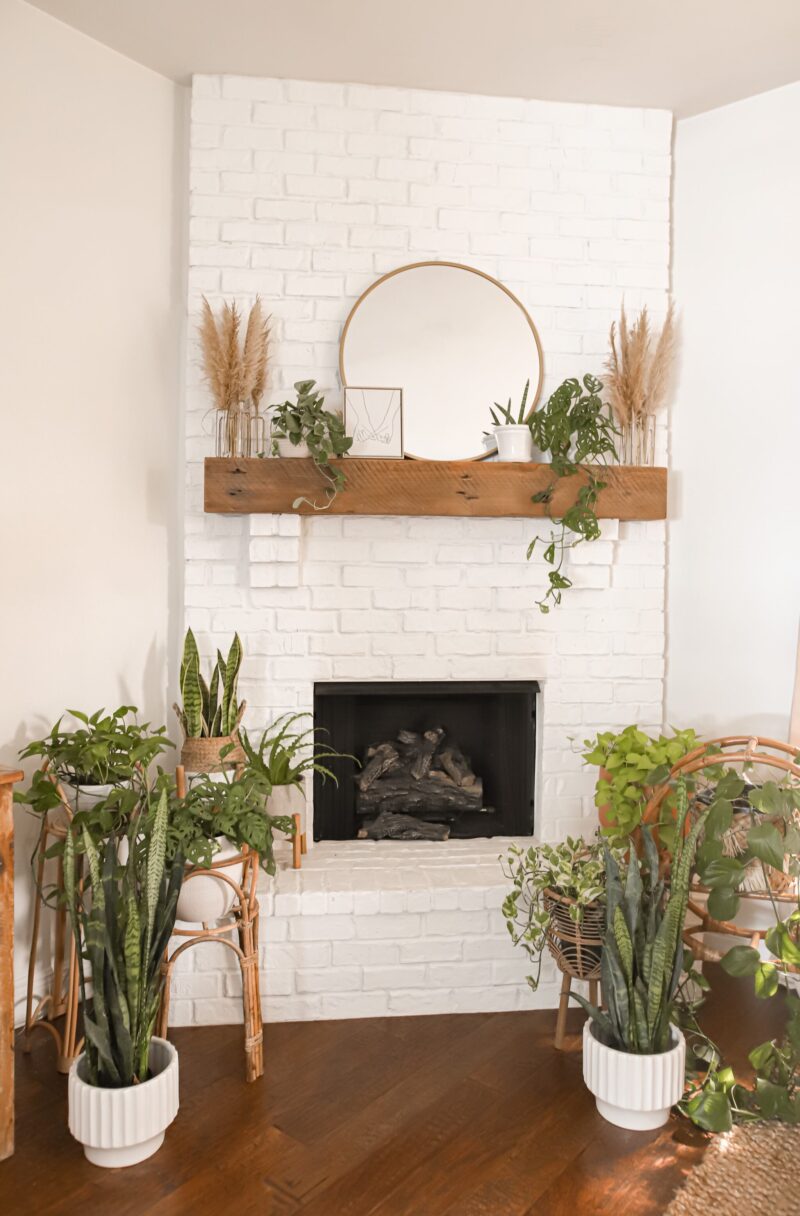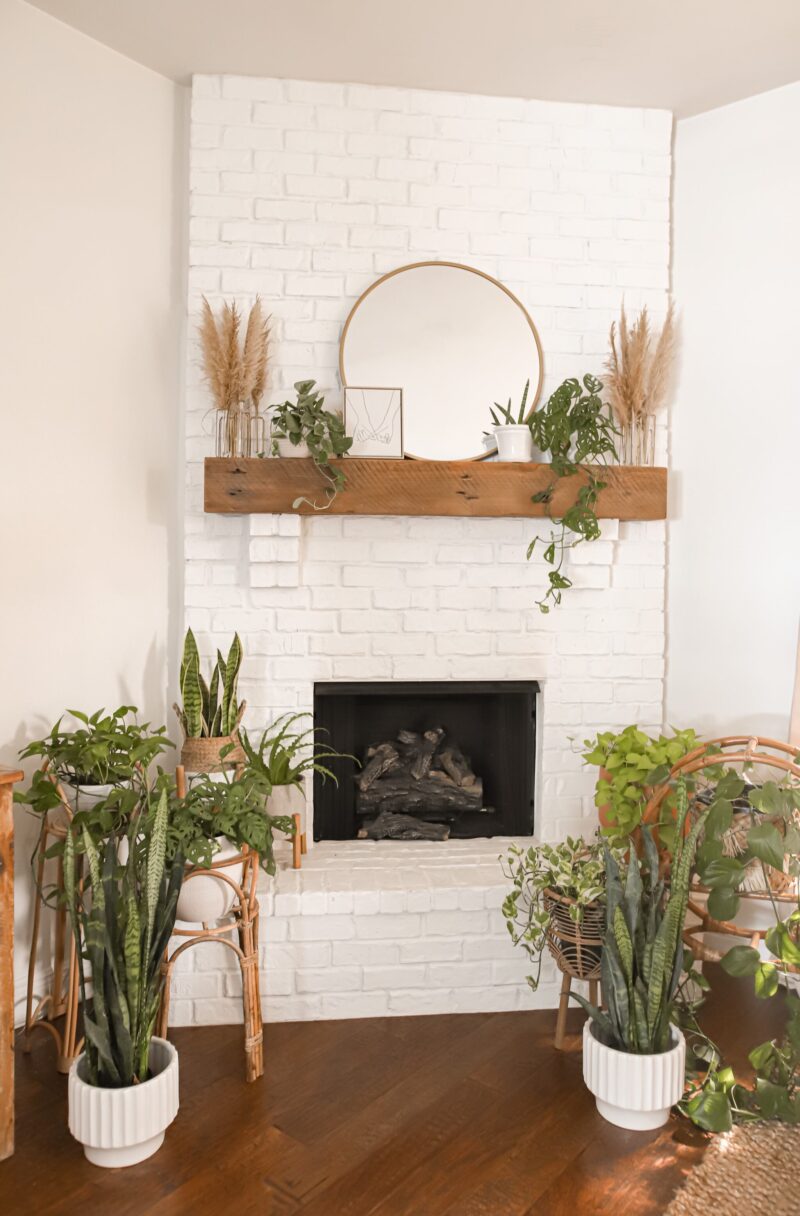 .
The question that I get the most often would have to be, "what plant can I keep alive if I don't have a green thumb?"!!!! Well, there are so many low maintenance plants that anyone can keep alive. I promise!! Overwatering is the biggest issue with being a plant mom. Most house plants need less lovin'!!!
.
So, FIRST THINGS FIRST~ proper drainage is key. What I have learned works best is leaving the plants in the plastic containers that they come in. I do not repot any of my houseplants. I place the plastic container on a plastic tray (I purchase these at Home Depot or a plant shop). And, I place the plant + tray inside a decorative pot or basket. This allows the plant to have proper drainage + PREVENTS root rot. This is my #1 tip to keeping your houseplants alive!!!!!
.
I'll share with y'all 5 houseplants that I would suggest to all beginners!! These are almost impossible to kill. If you follow these simple tips for each plant, I promise that you will be a fabulous plant mom + your plants will thrive!!!!!!
.

.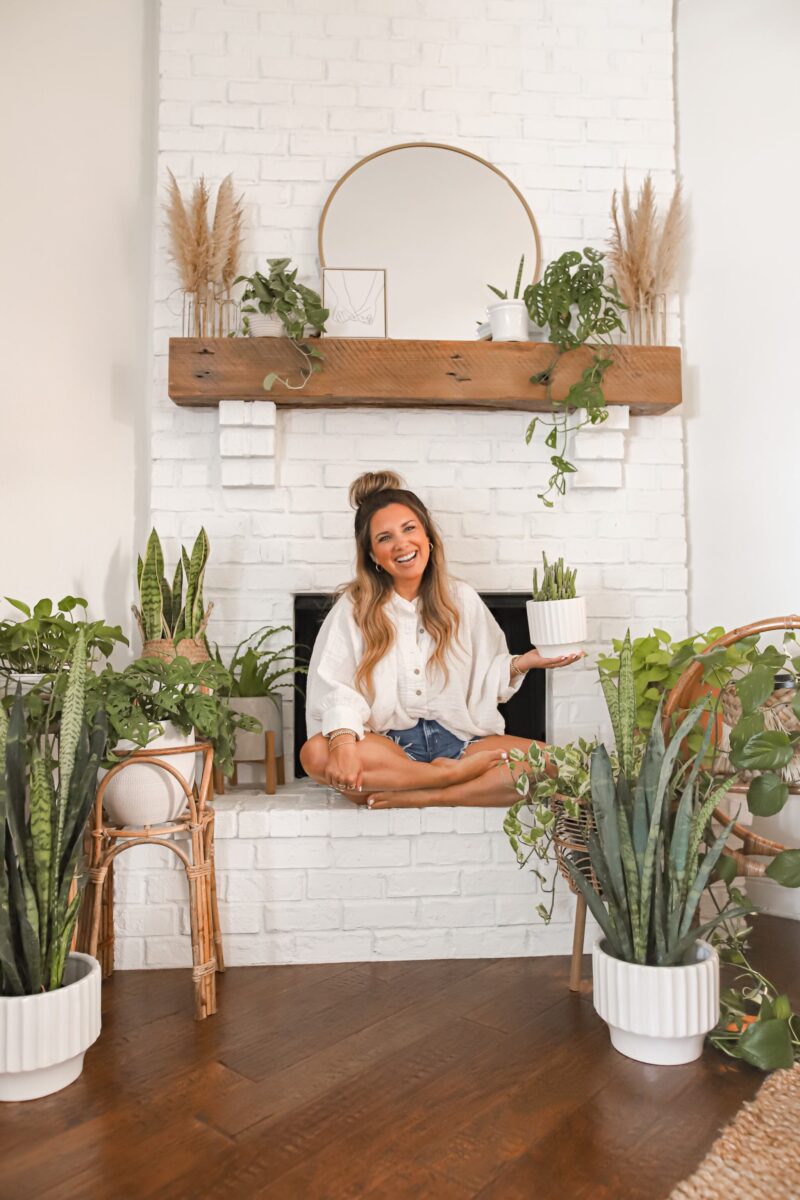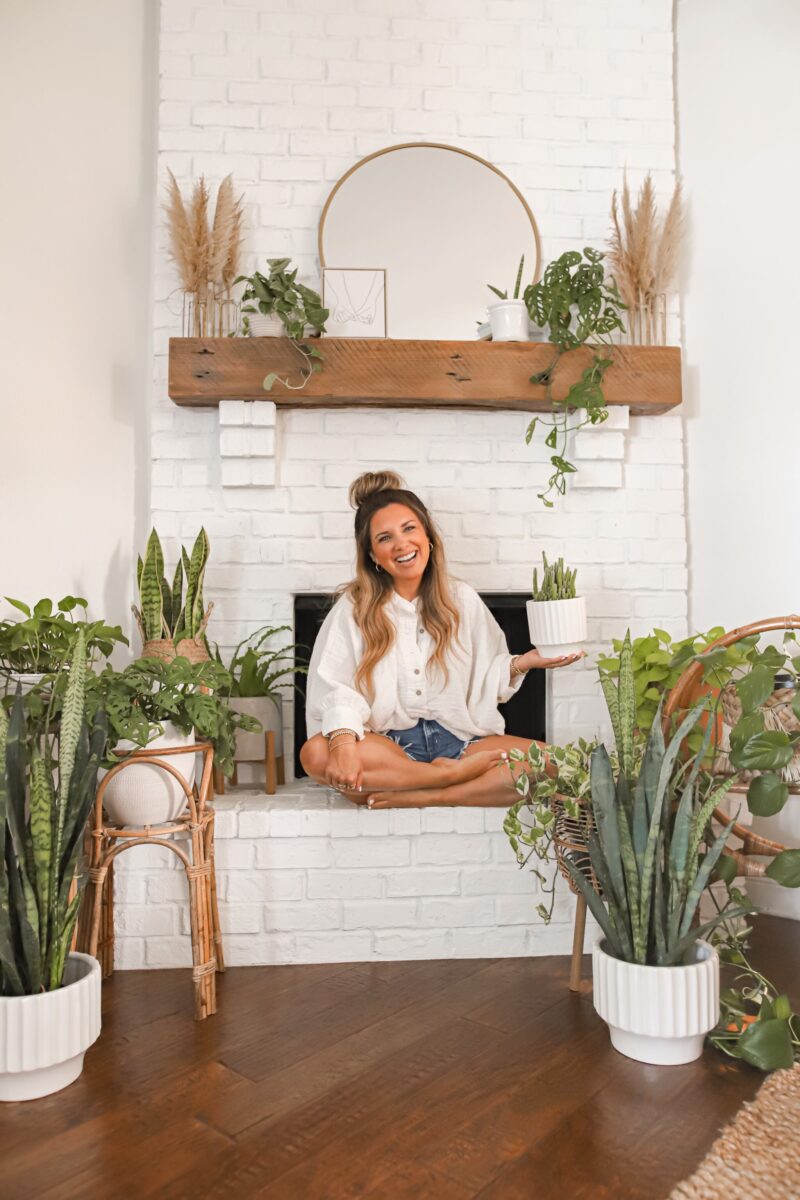 .
---
---
This is my top choice to anyone who is a newbie with plants!!! My favorite is the Pearls + Jade aka Devil's Ivy.  There is a variety of choices when it comes to Pothos. They are SUPER easy and undemanding. They do well in bright, indirect light as well as low light + can be grown in dry soil or even in vases of water. I water mine thoroughly once every 2 weeks, and they do well. My larger ones are brought into the bathtub so I can soak them and let them drain. If I want to check the soil to see if they need water, I just stick my finger 1 inch into soil. If it is dry, they are thirsty!!
.

.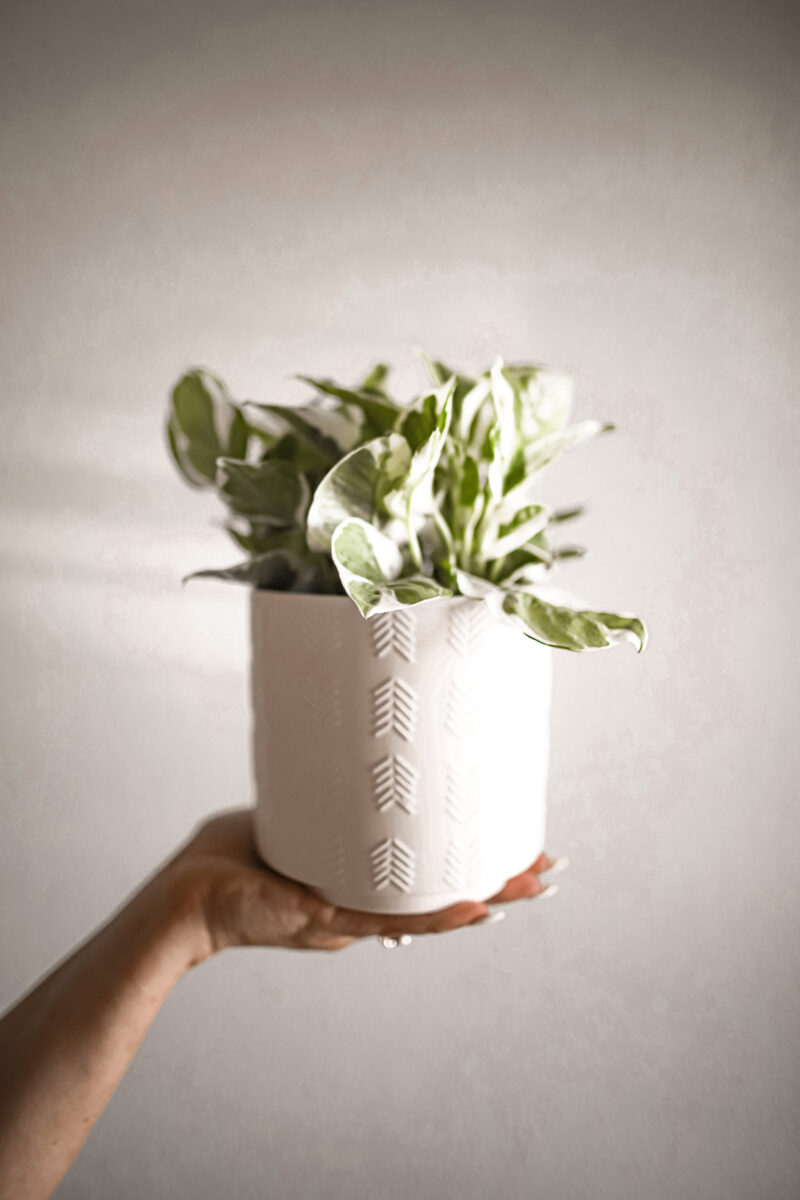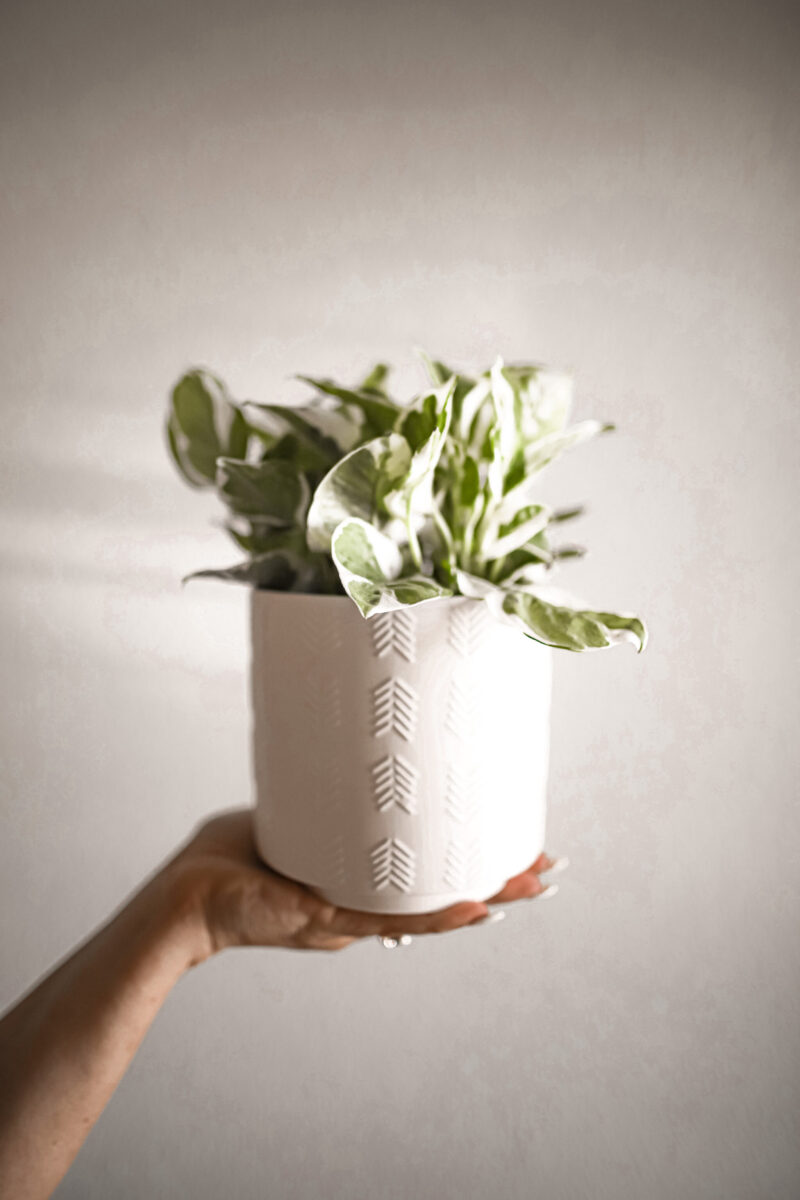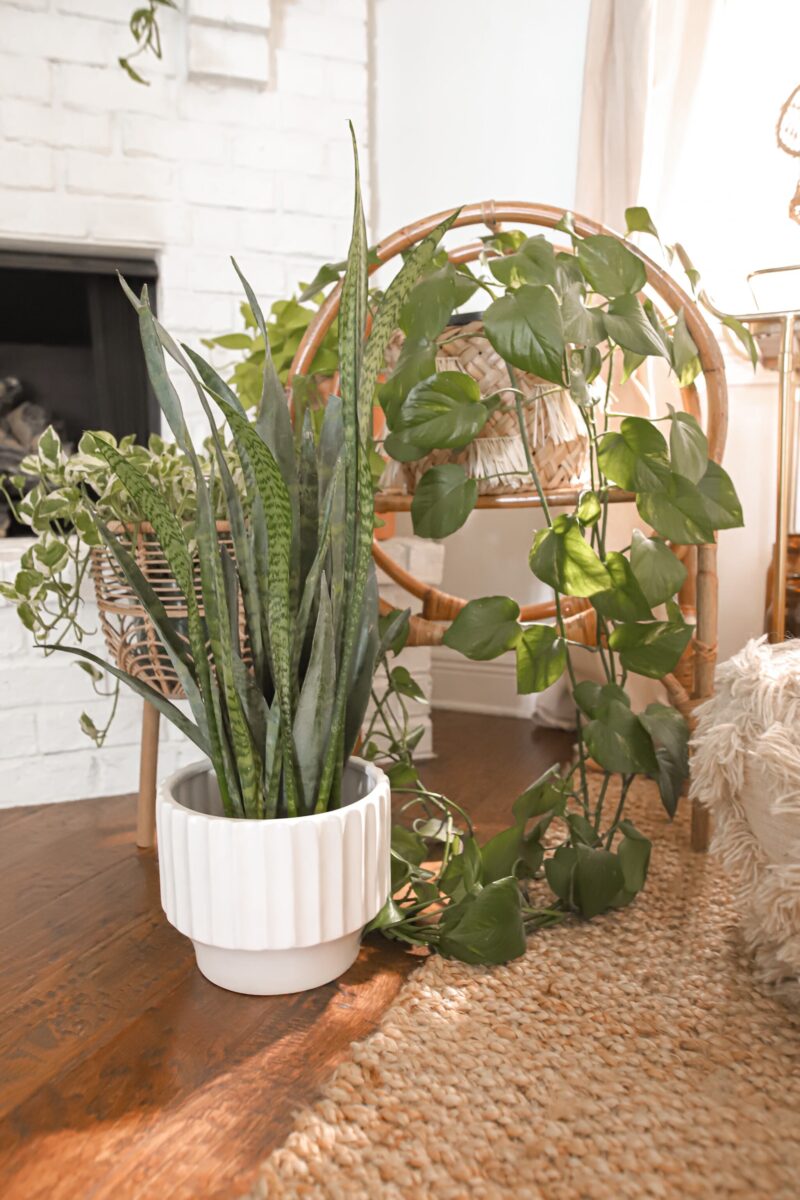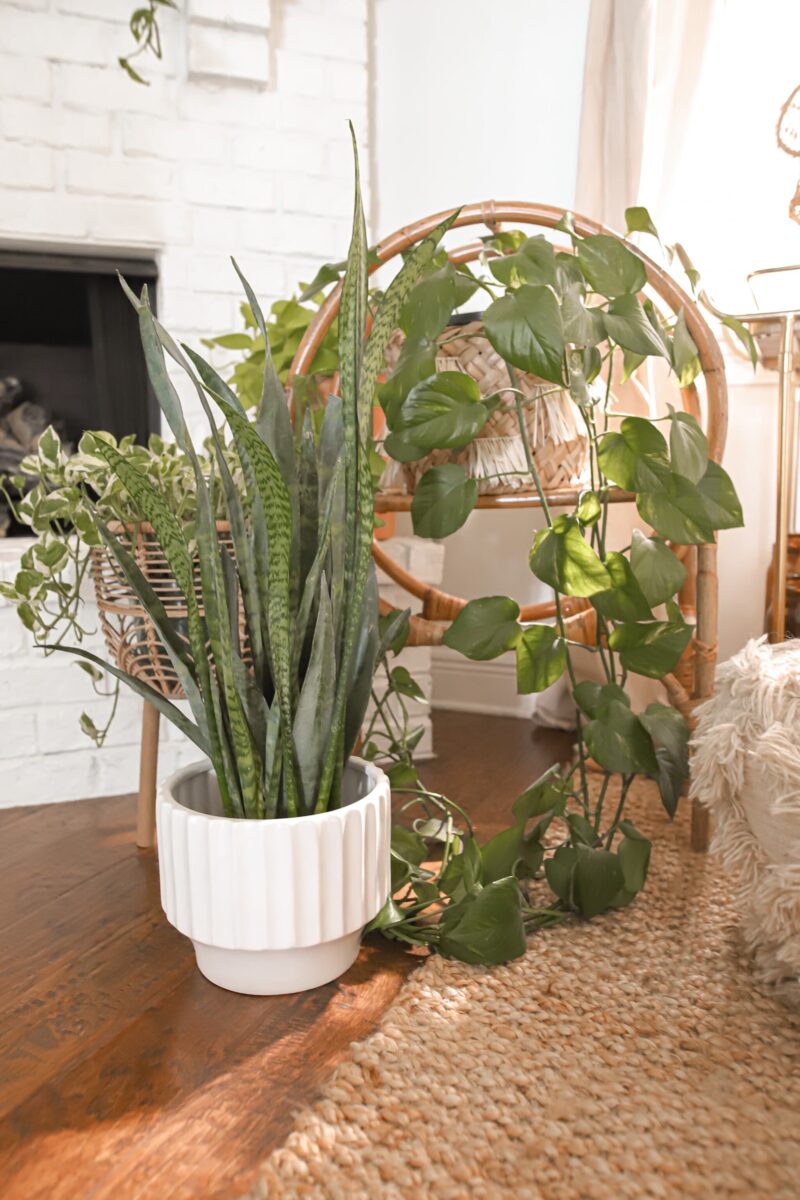 .
---
---
This plant is SO EASY to keep alive!! I have 7 of them, and they look beautiful draping over the sides of a pot or rattan basket. I water mine thoroughly once every 2 weeks, and they do well. My larger ones are also brought into the bathtub so I can soak them and let them drain. They do not need bright light. I have one in almost every bedroom~ some rooms have bright light while other rooms have way less light! These can  handle neglect, and they will still love you!!!!
.

.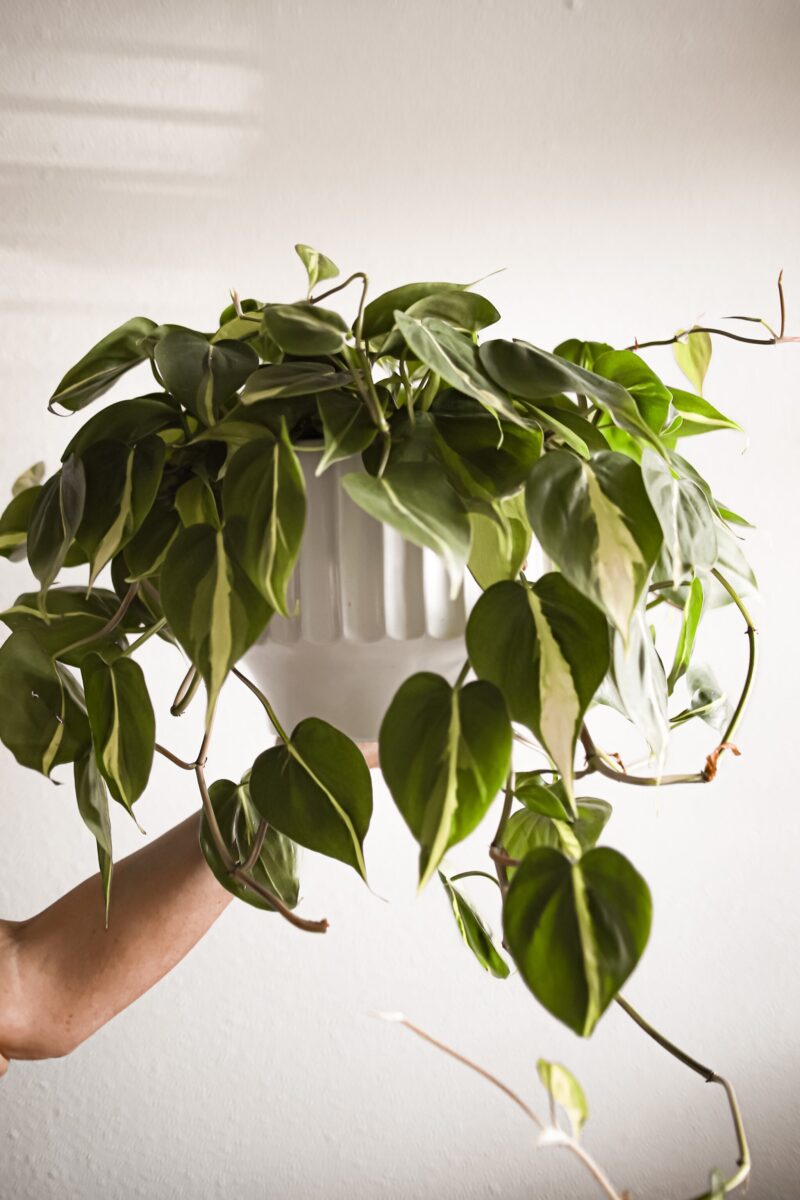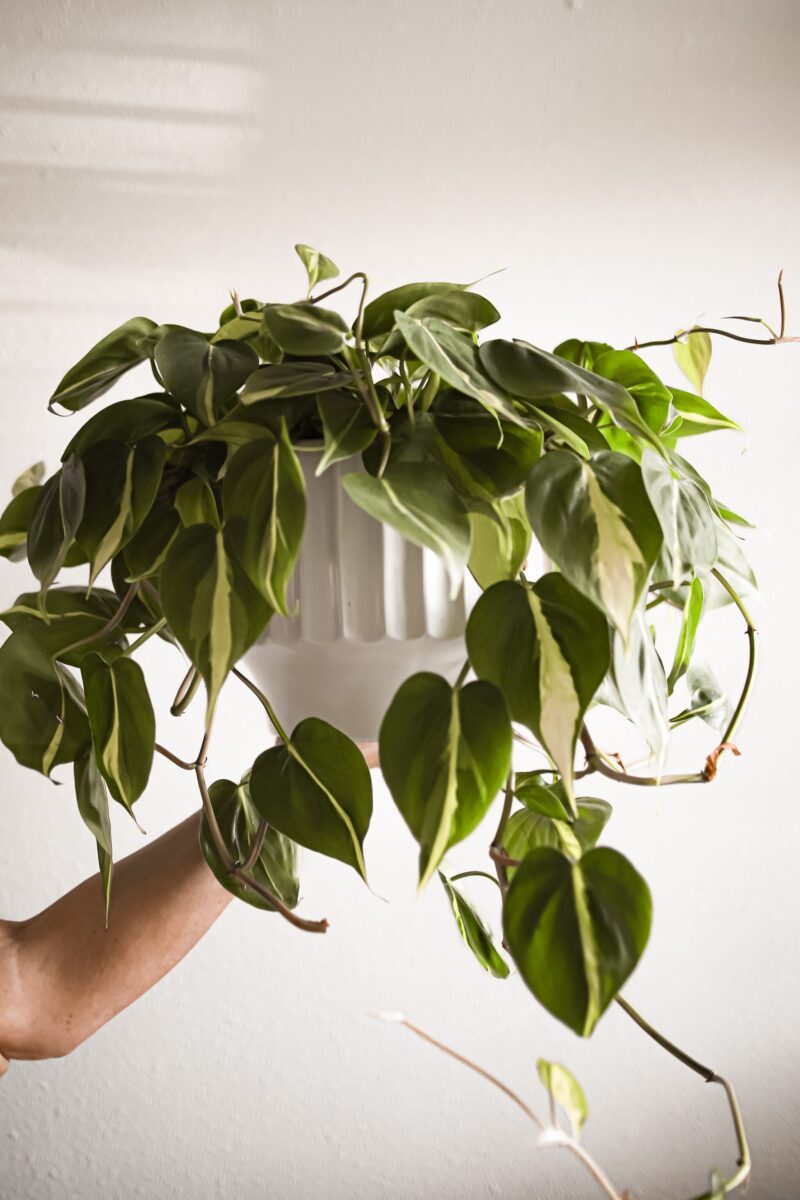 .
---
---
This is a great plant for beginners!!! It is low maintenance, and it is known to be perfect for cleaning the air in your home. It is a home decor dream when it comes to a house plant. I have one on each of my nightstands. They only need to be watered every 1-3 weeks, and they really do well with little to no water. They just need to have great drainage. They do not need bright light, BUT they will have more growth if exposed to bright, direct light. This plant is easy to keep alive because it is not picky!!!!!!
.

.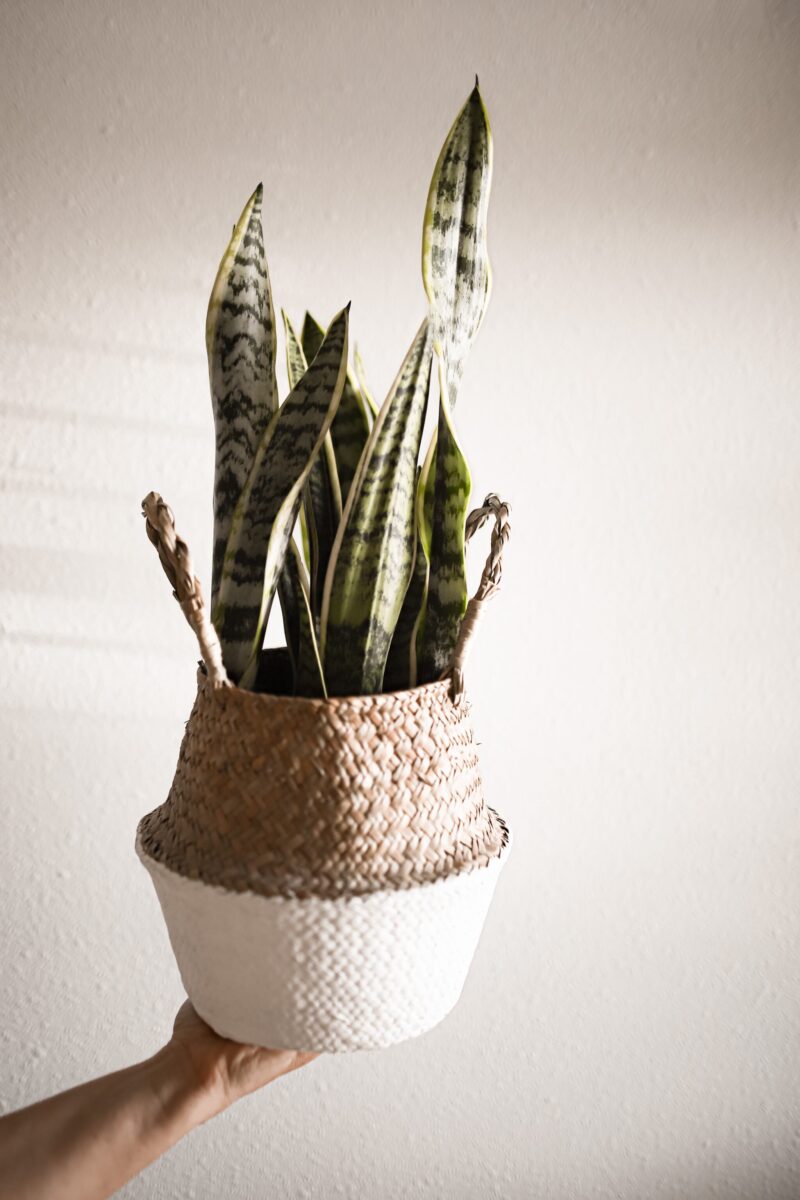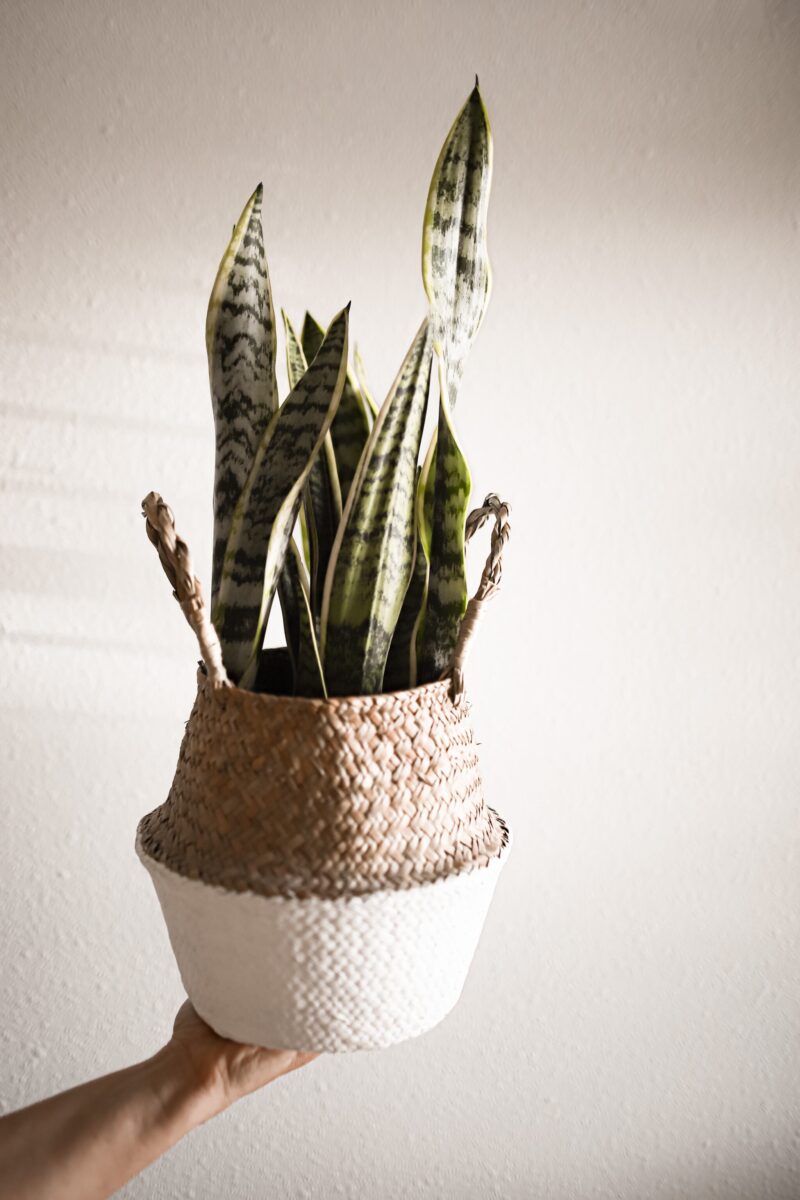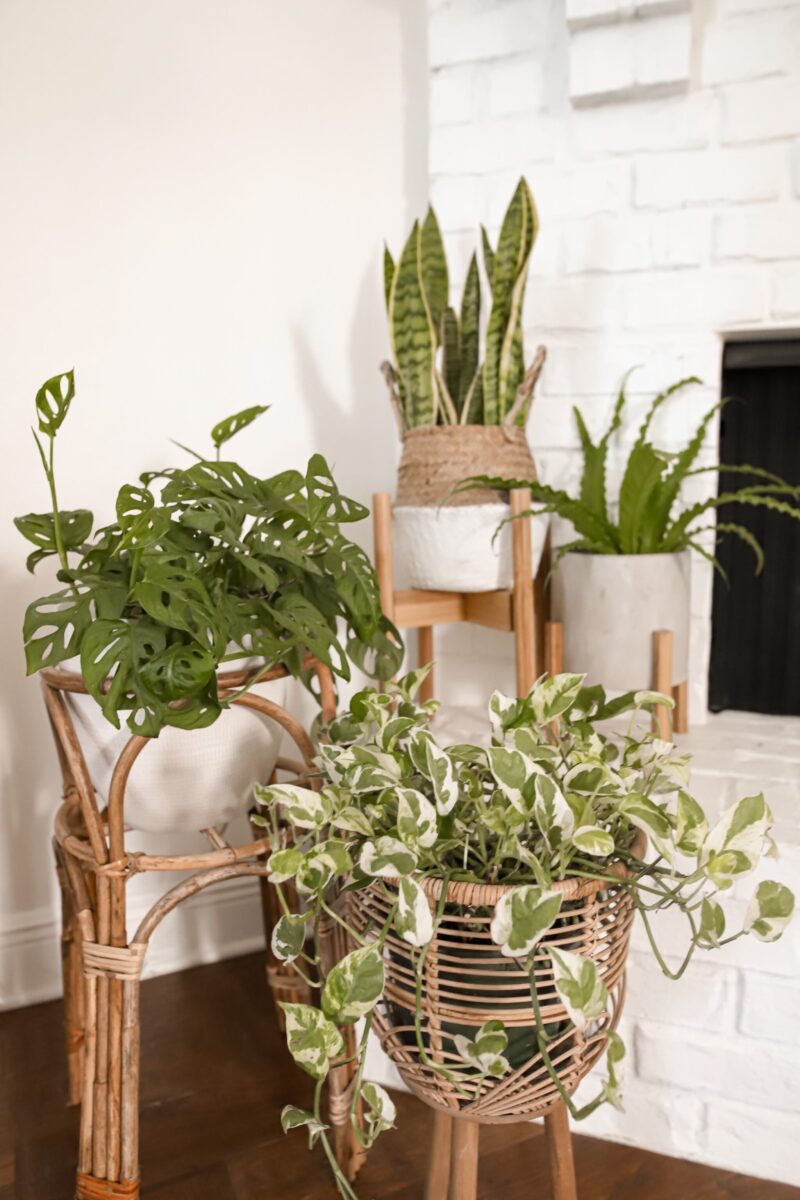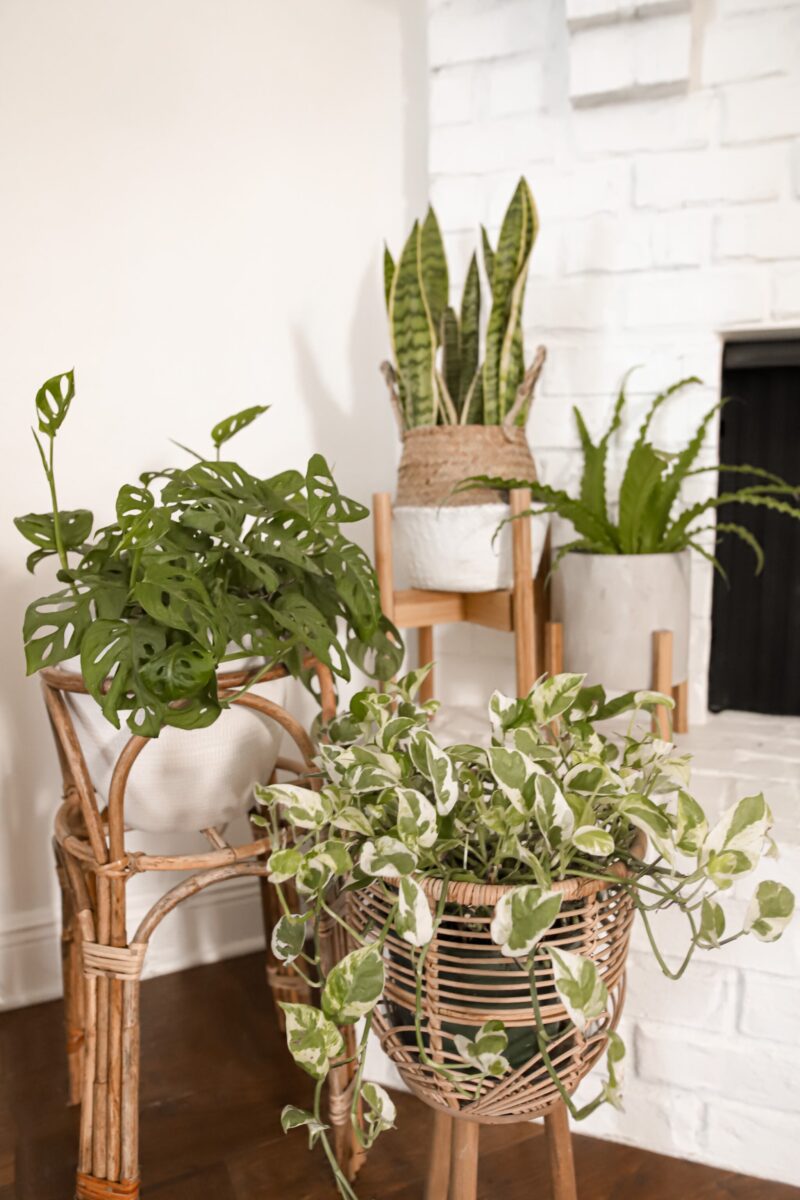 .
---
---
This is by far my favorite house plant!! I have four of them, and they look amazing on a shelf since they drape over the pot as they grow. Because of the Swiss Cheese plant's tropical origins, they grow best in bright, indirect light, or partial shade. Mine thrive off of indirect light in my brighter rooms. I water them every 7-10 days or when the soil is dry. Before watering your Swiss Cheese plant, stick your finger into the soil about an inch deep—if the soil feels dry, it's time to water the plant.
.

.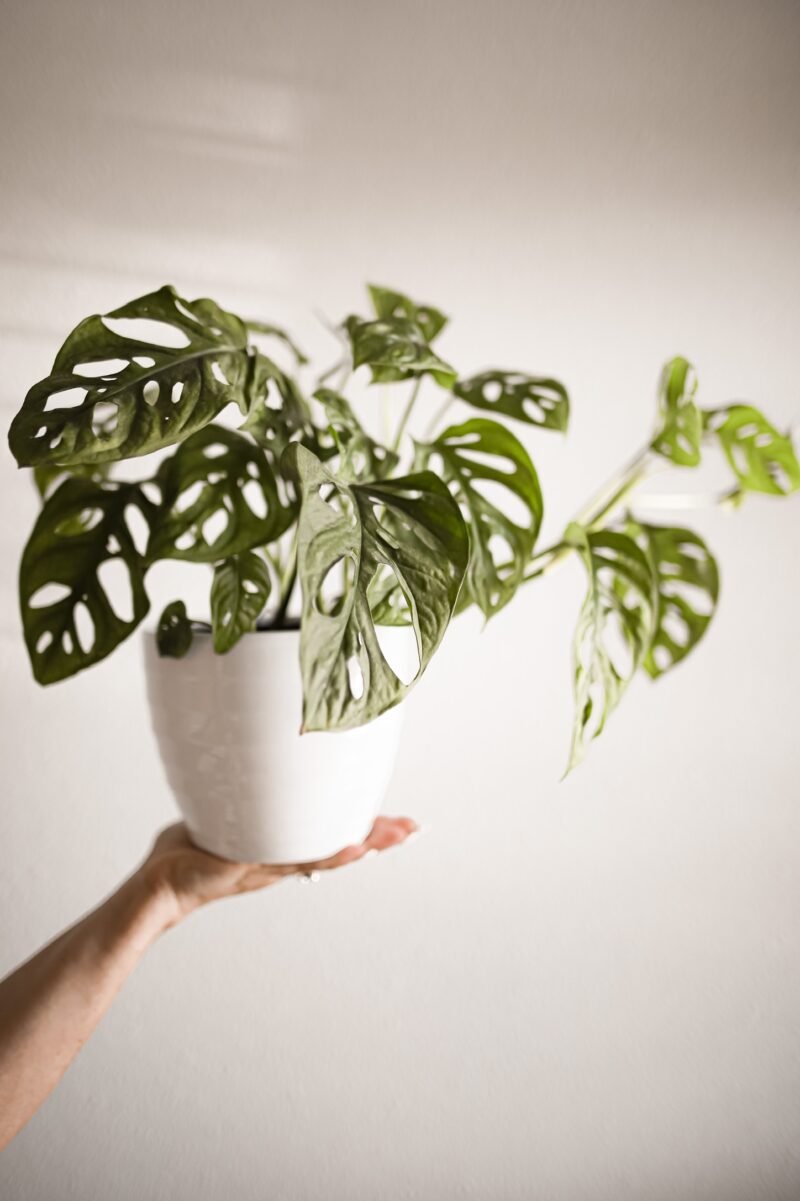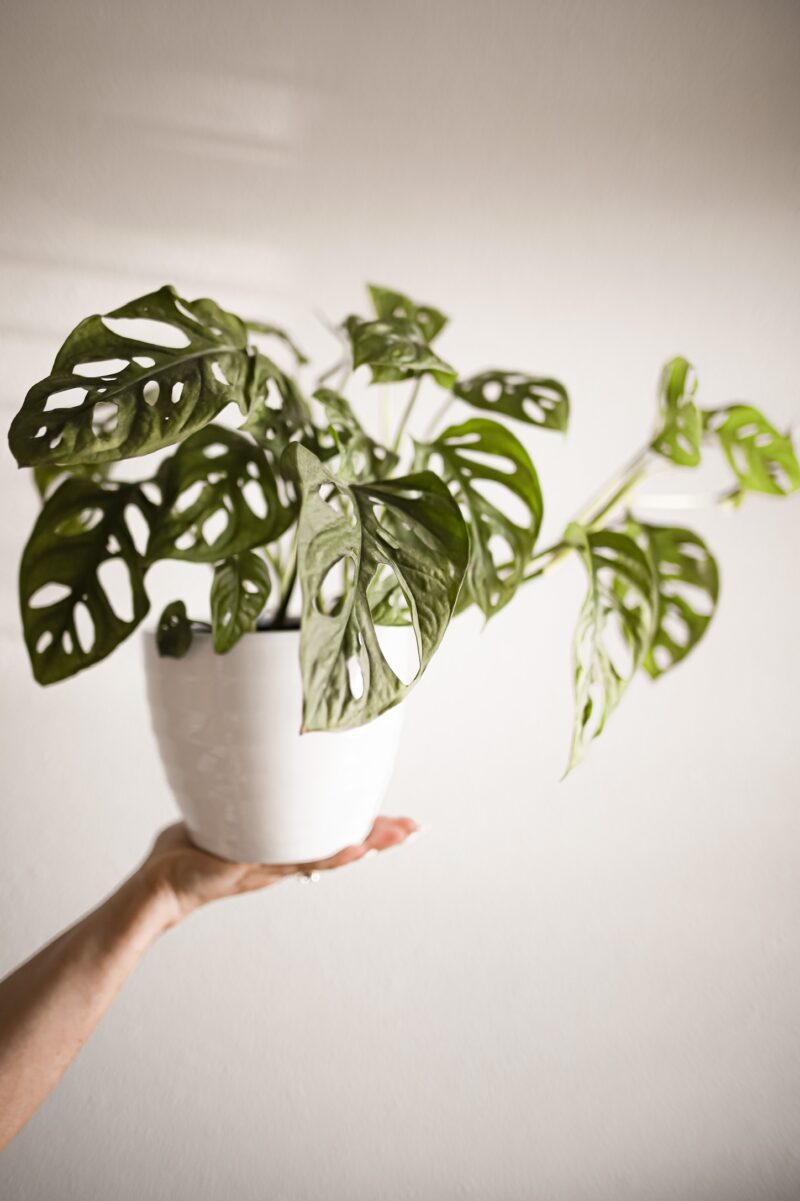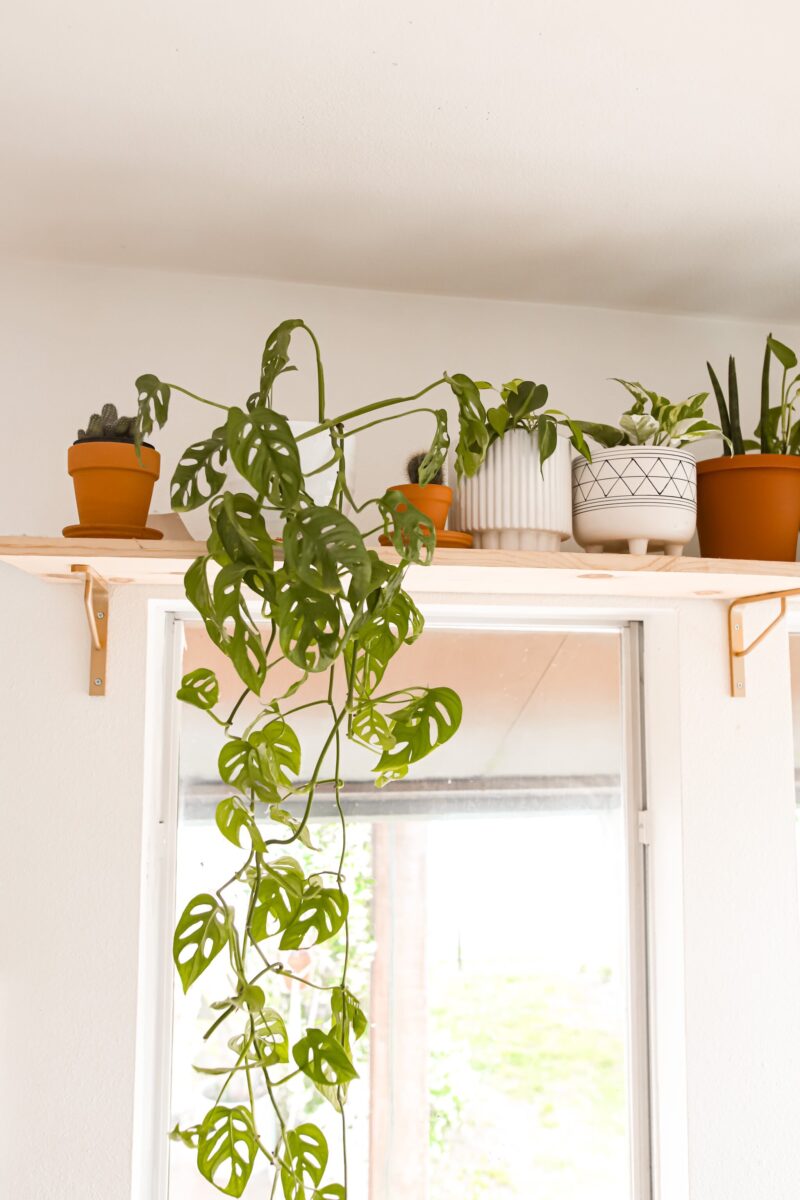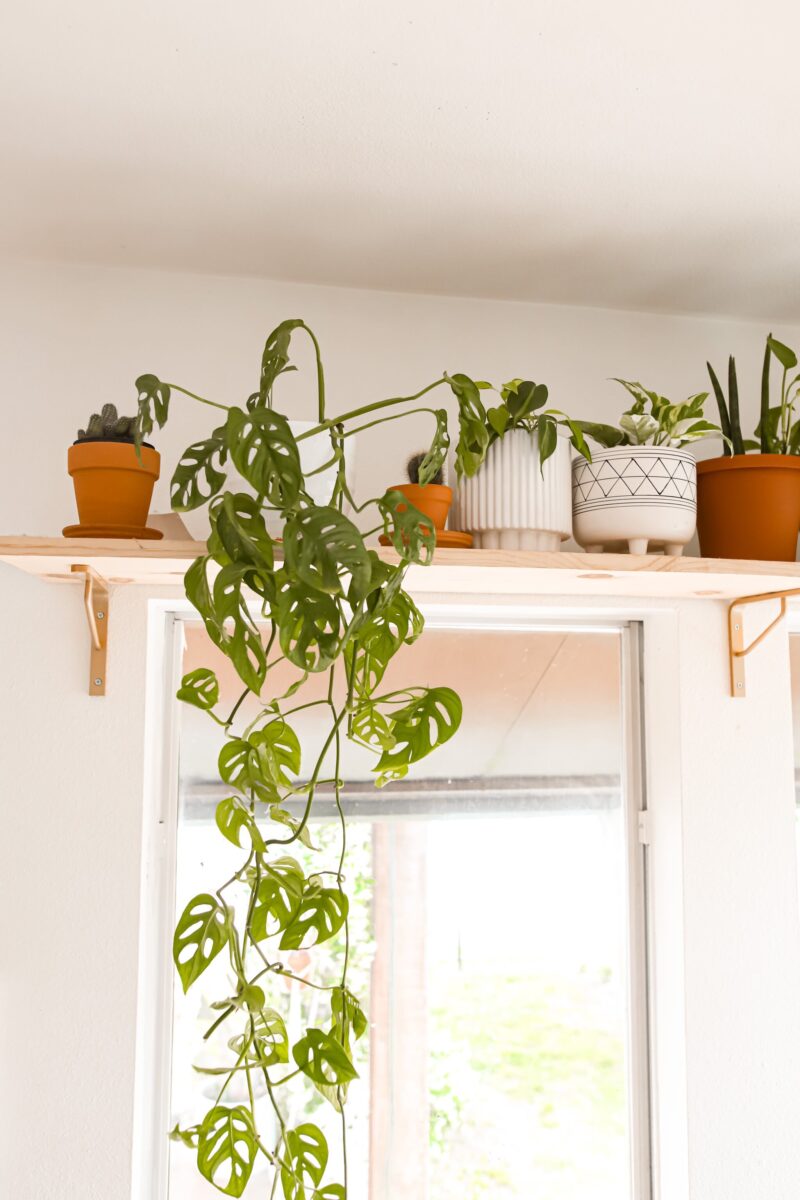 .
---
---
I love the entire look of the ZZ plant! They are just cool to add to a bathroom, office or bedroom. ZZ plants are very easy to keep alive. They don't need much attention. I water mine every 2 weeks so only twice a month, and they do not much light. I neglect the 2 that I have, and they are still showing new growth.
.

.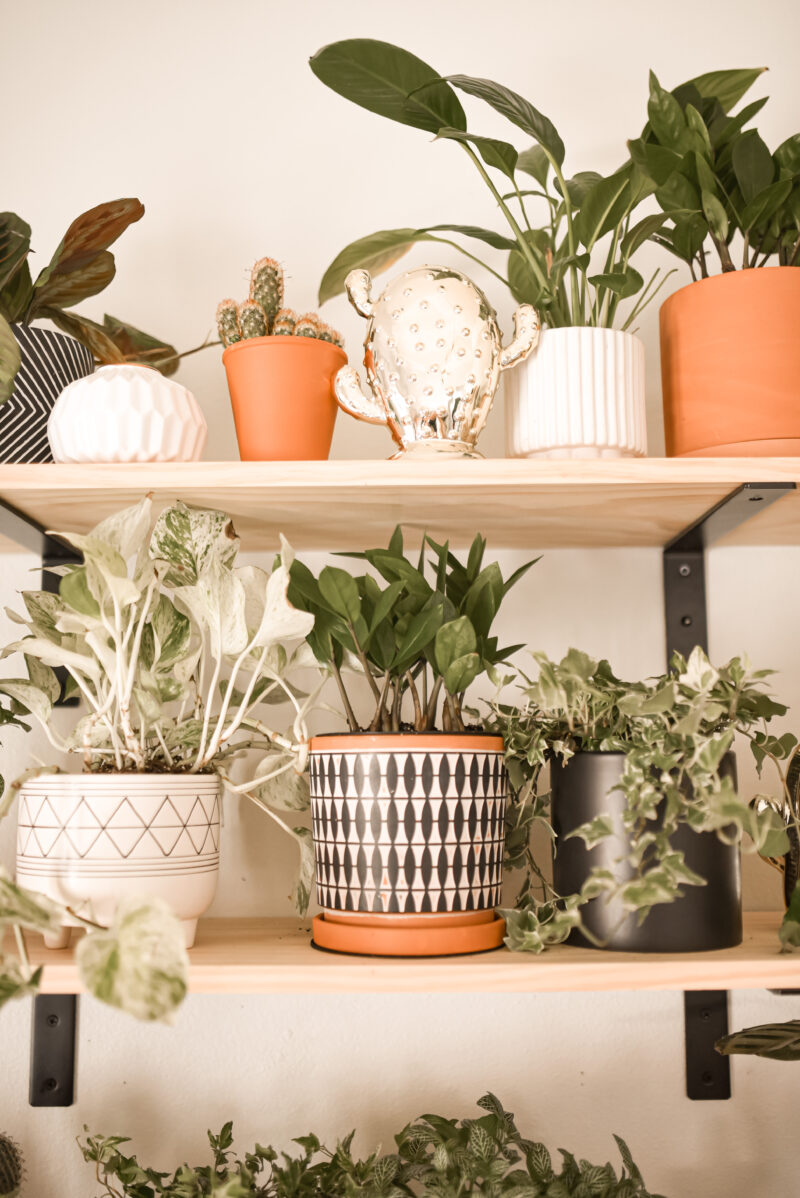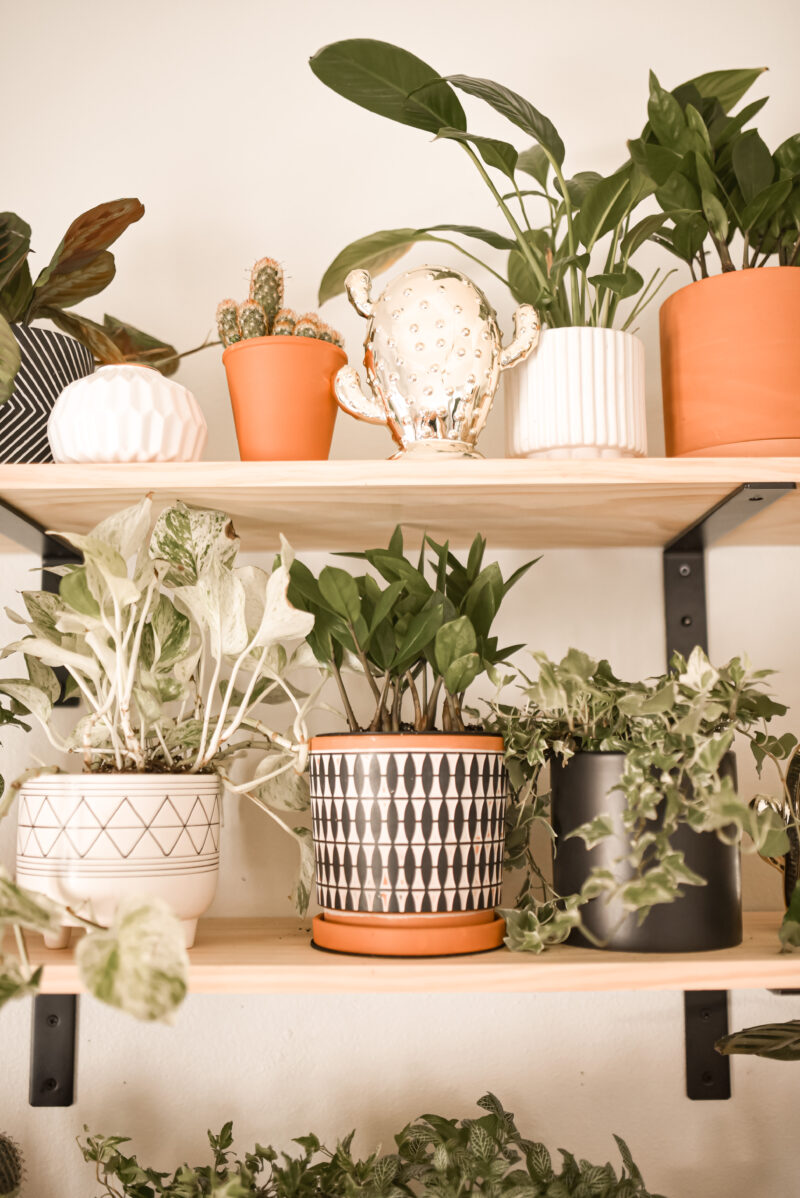 .
If you don't have a watering can, I highly suggest buying one with a long snout. It is easier to water those plants on a shelf, and there is no spillage with this dispenser. And, it doubles as cute house decor. And if you don't trust your finger judgment for watering your plants, I have this soil reader/water meter linked HERE. It tells me the state of soil which indicates if the plant needs water or not.
.


.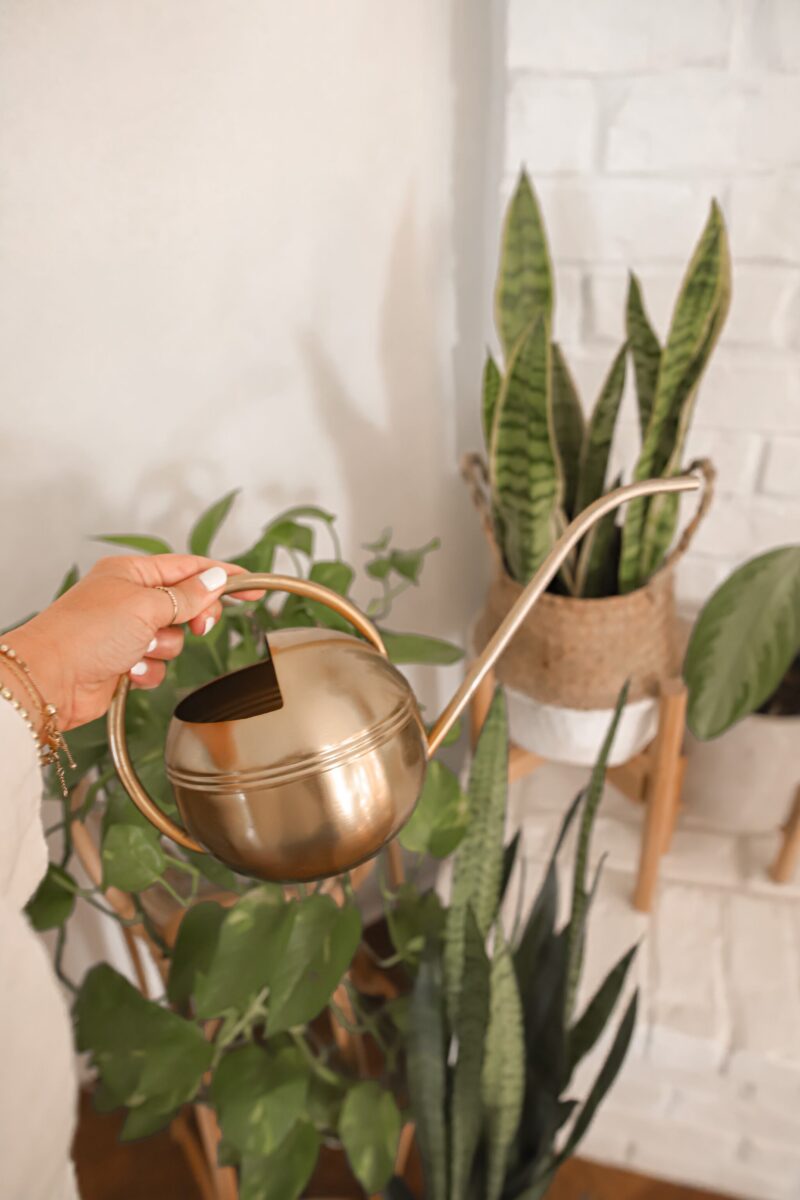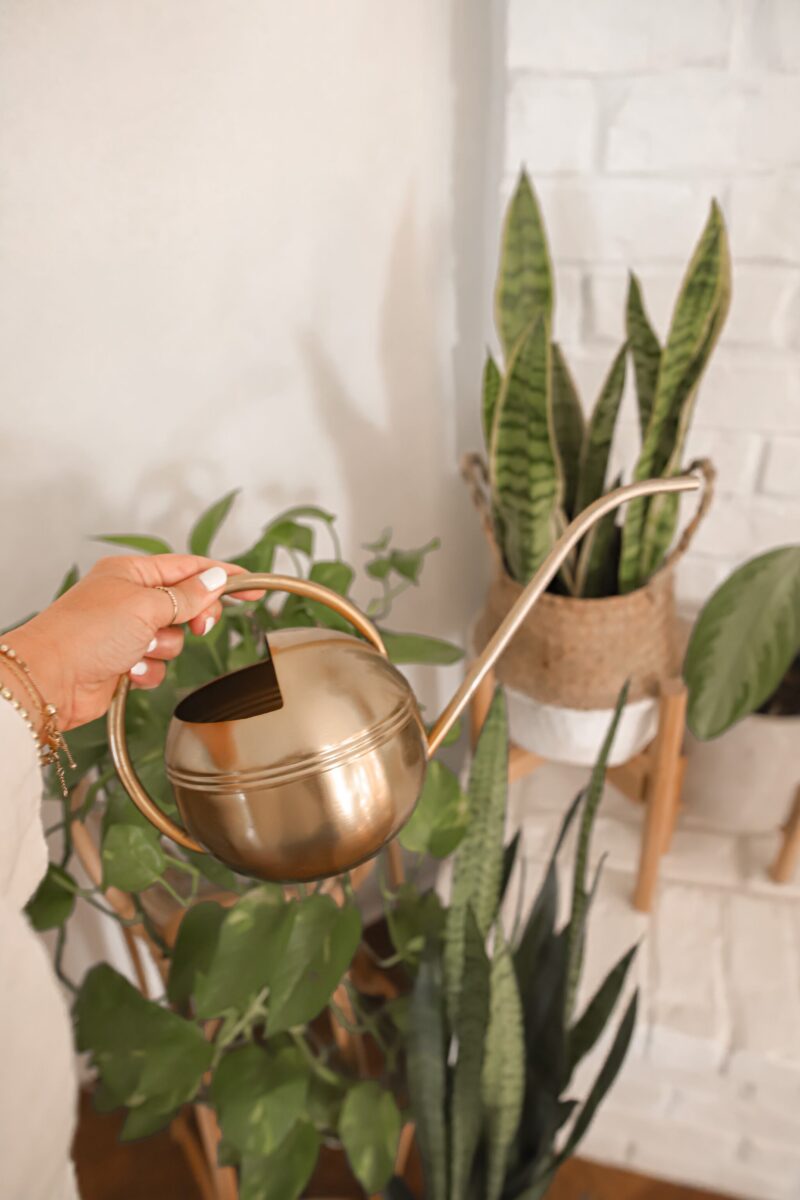 .
For more plant talk, follow along on IG. I save everything on my house plants IG highlight.
.

.
.