Who else loves to add textures and natural elements to your home decor??
From pampas and plants to wood, rattan, and fibers as in macrame or jute, I love to add a mix of all of it to our home. It creates an inviting, cozy vibe. And, I can never have too many rattan or cane accent pieces in the home. So, this post is all about sharing a few of favorite cozy spots that express my decor style.
.
1.

Entryway~
This space has lots of natural lighting so I wanted a large mirror, plants, wood & cane console table, vases, and a beaded chandelier that wasn't too fancy~ lots of natural elements. I found everything for reasonable prices. My round mirror is under $300 and 36×36. The console table has great storage and is under $200. The pampas grass is from Etsy, but you could cut your own if they have the plants in your area.
.
shop entryway decor~

.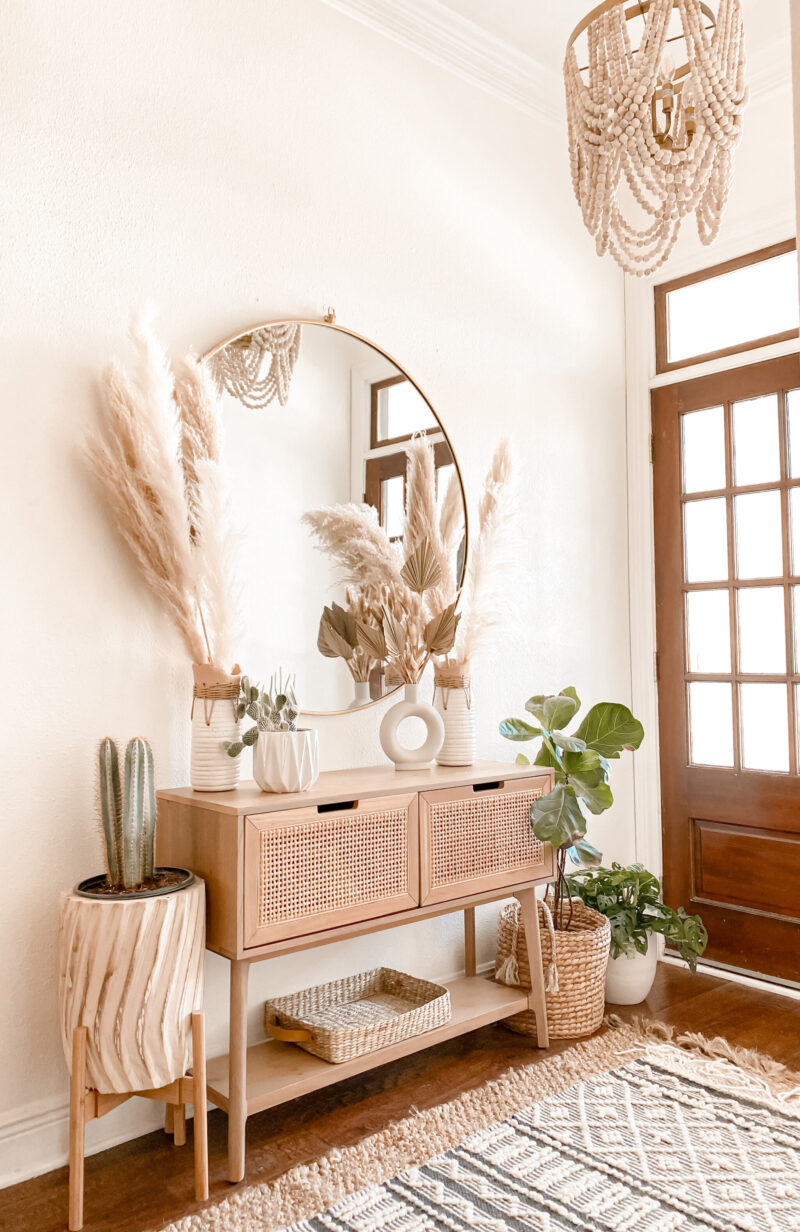 .
2.

Master Bedroom~
Our bedroom is not huge so I have added a few key pieces of furniture to create a cozy vibe. During quarantine, we swapped out our larger dressers for these tall, smaller dresses. It totally opened up the space. We recently added the console table featured below so I could store our bath and hand towels. It is PERFECT. I can't brag enough about how much that I love this piece. It adds the perfect touch especially right next to my wicker, egg chair. This is the best corner in the entire house.
.
shop bedroom decor~

.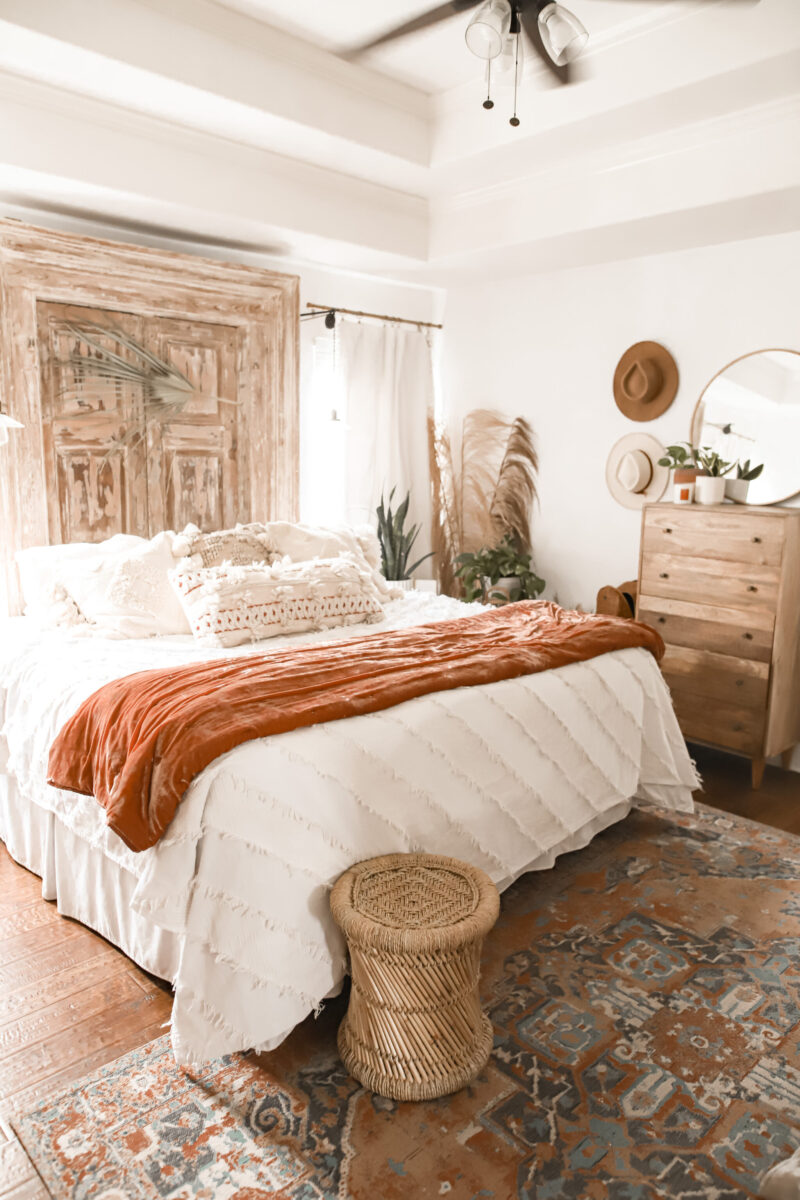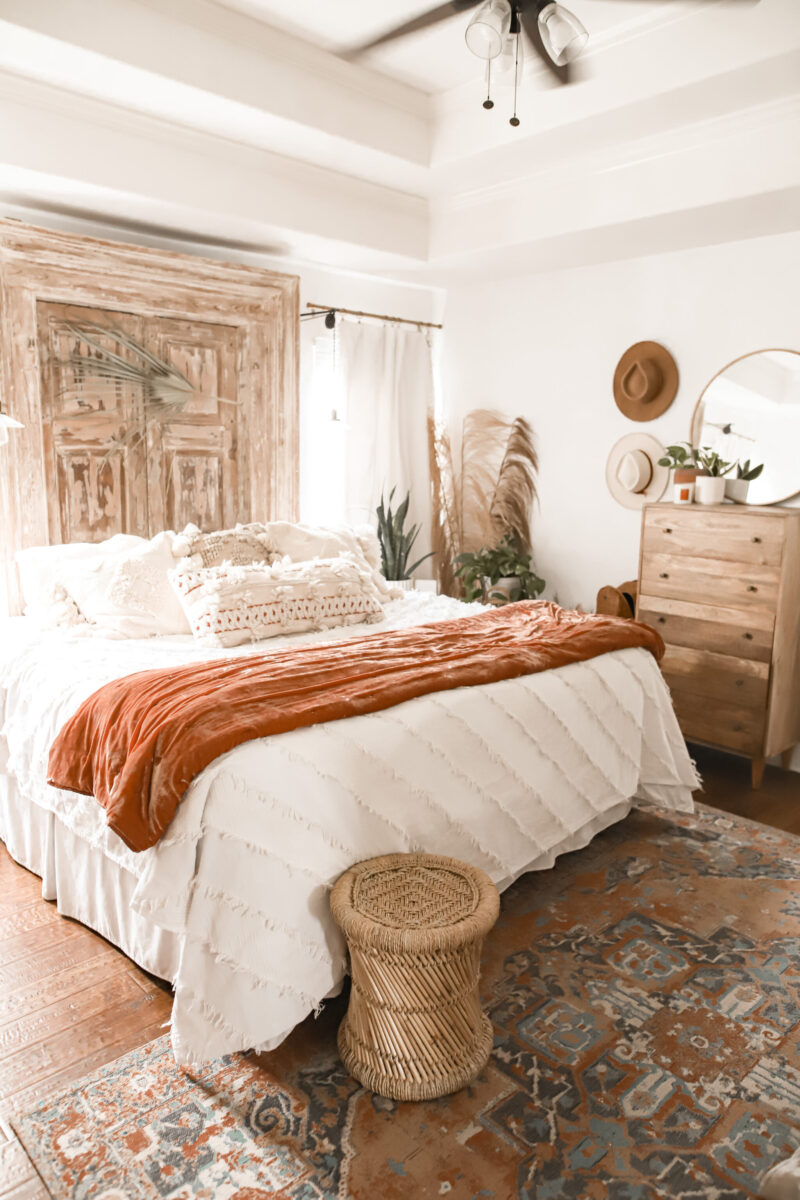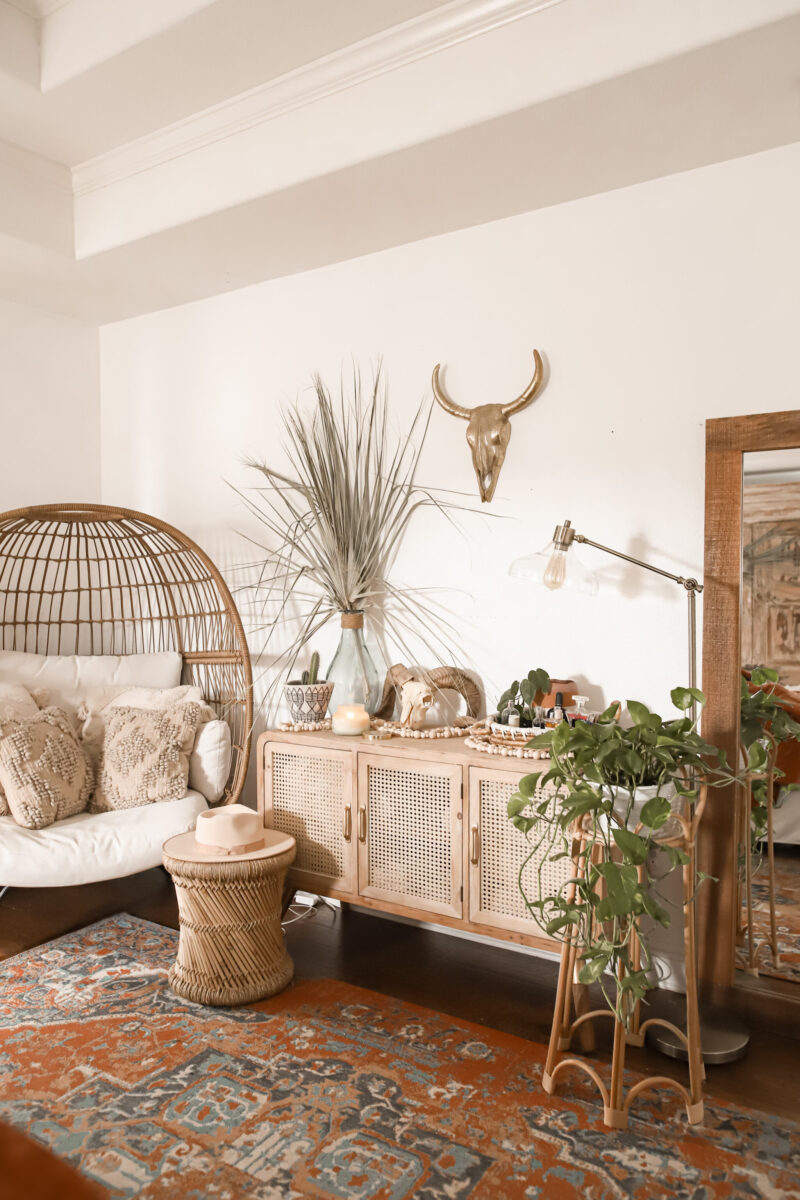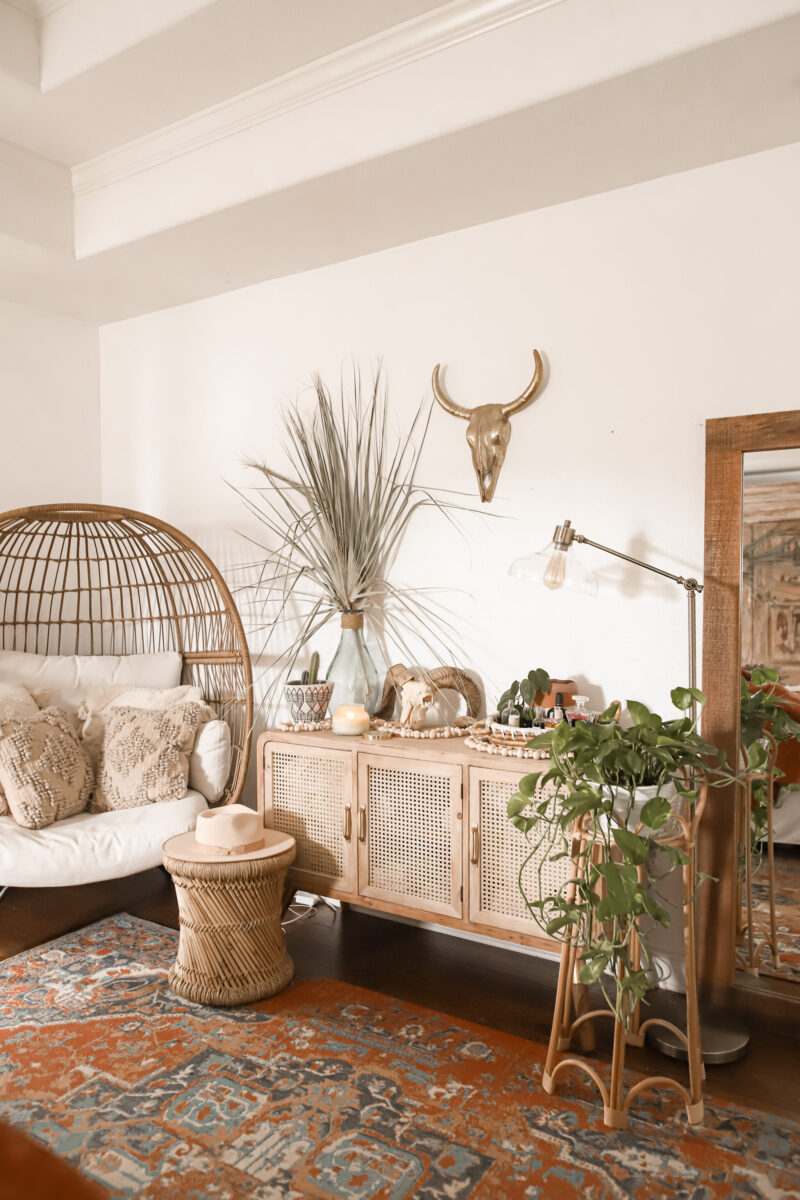 .
3.

Gallery wall~
This was another project that we tackled during quarantine. I've been wanting to create this, but I knew that the frames would be pricey. We ordered the shelves from Etsy, and I found these frames on Urban for a great price. This rattan cane bench has been a crowd favorite. It has been sold out for while. I'll link it just in case that it may be back in stock. And, all of my prints are various Etsy shops. It was so easy to create this entire wall.
.
shop wall decor~

.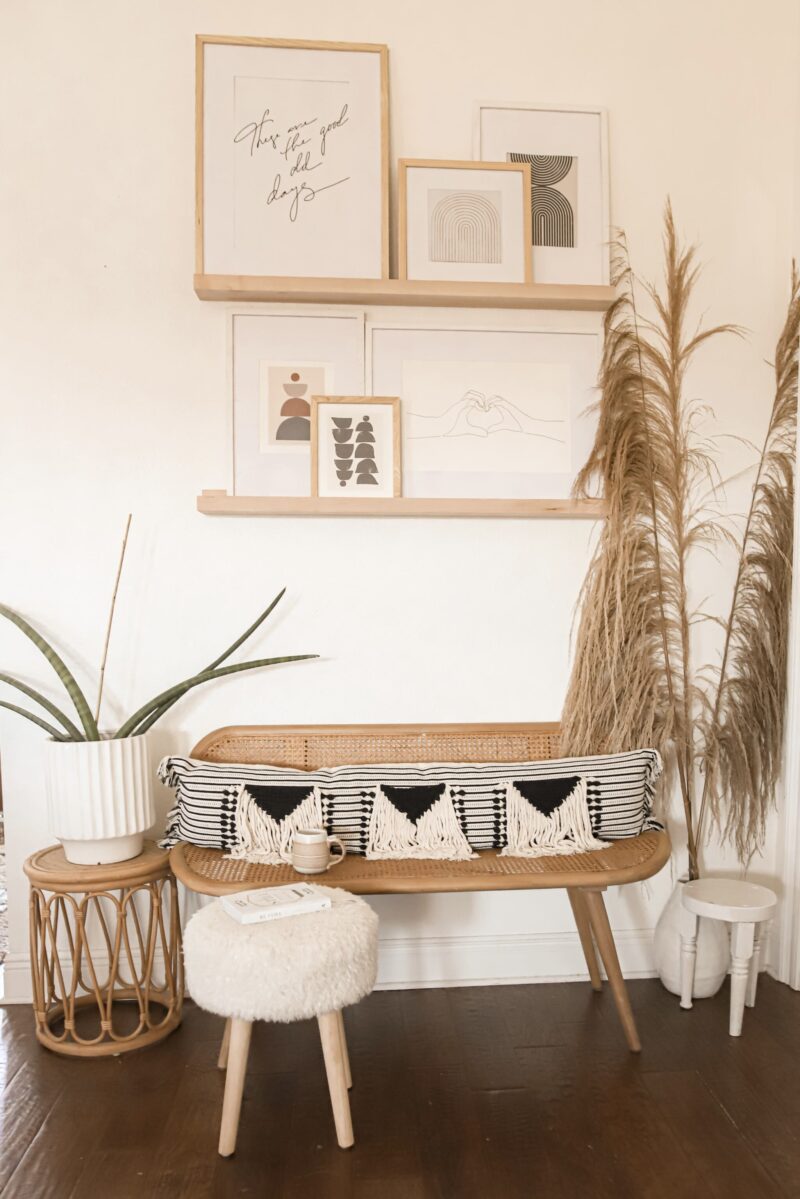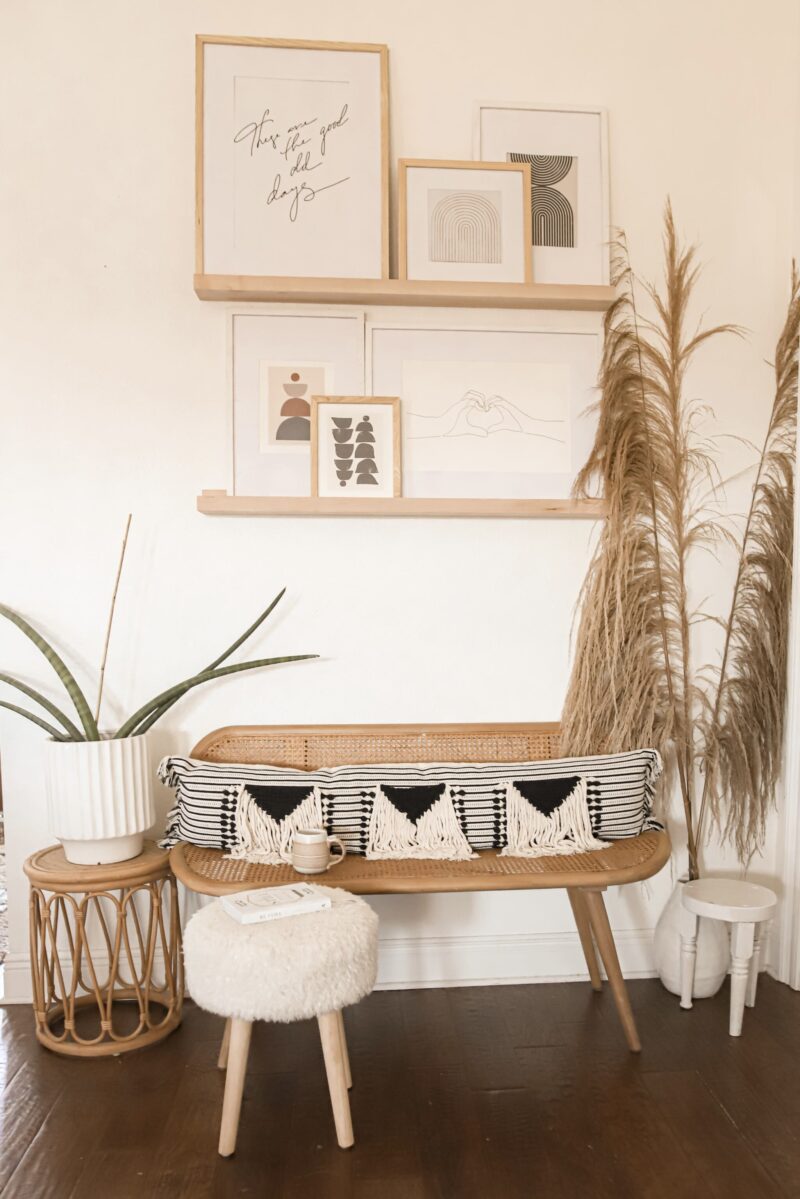 .
4.

Master bathroom~
I wanted a clean, bright white bathroom, and that is what I got. I added some natural textures that add the perfect touch to our clean, bright white bathroom. I love the chic vibe that the light fixtures offer. And, I'm still obsessed with my rattan mirror above the bathtub. I'll add the link to the rattan stool that I've bought twice as a plant stand.
.
shop bathroom decor~

.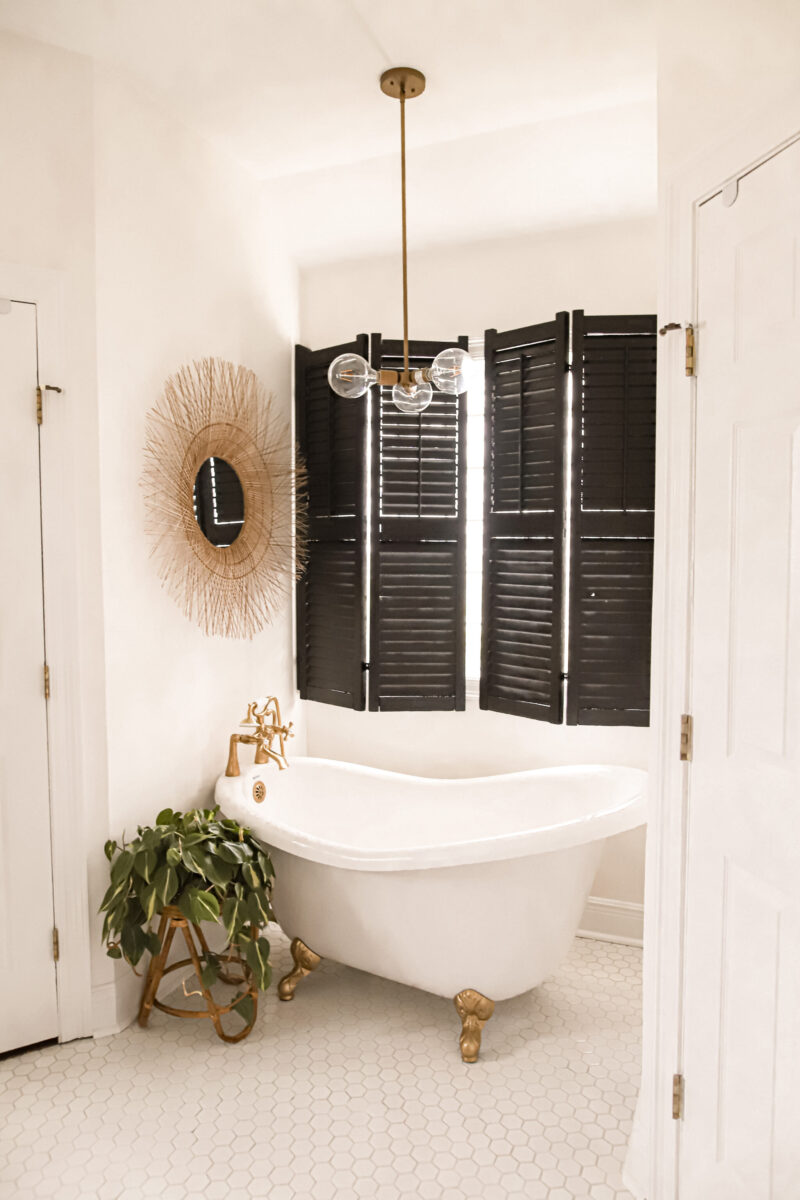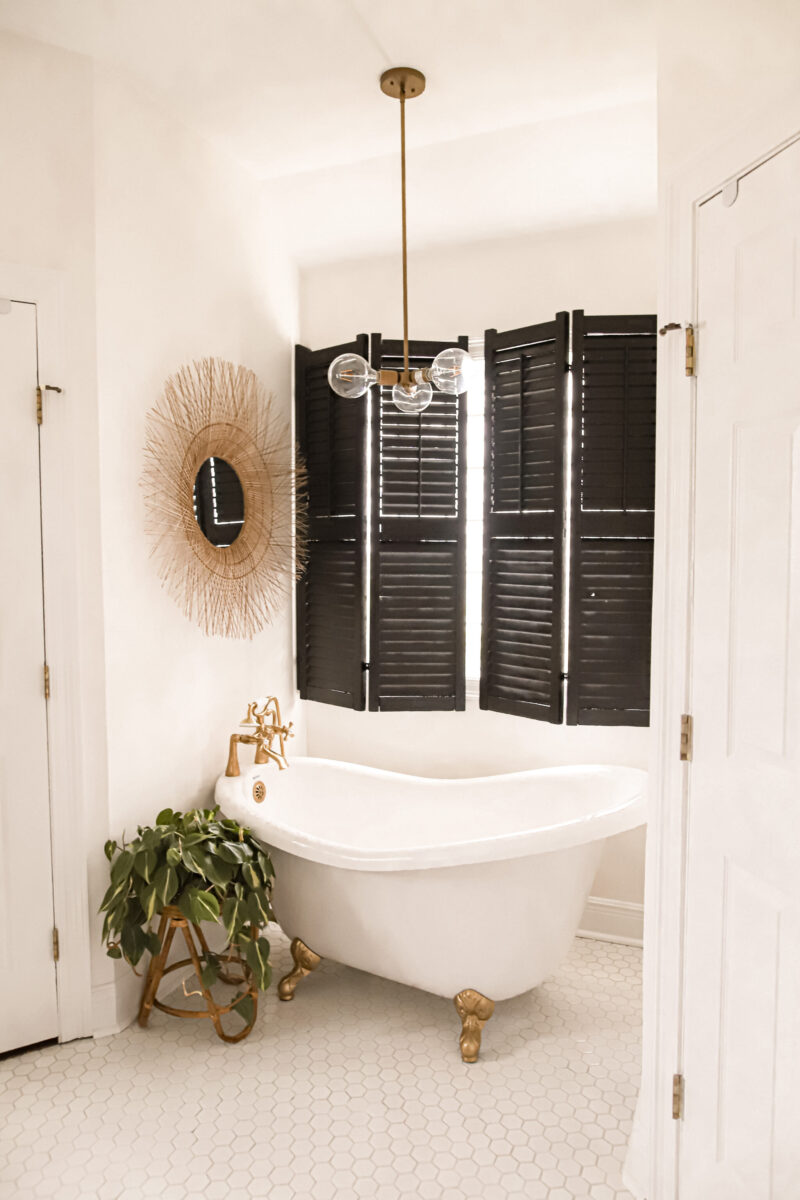 .
Lastly, I've rounded up some of my favorite rattan & cane house decor. Some of these accent pieces are affordable, and some pieces are splurge worthy. I have been having my eye on that armoire for a year. And, it's stunning!!!!
.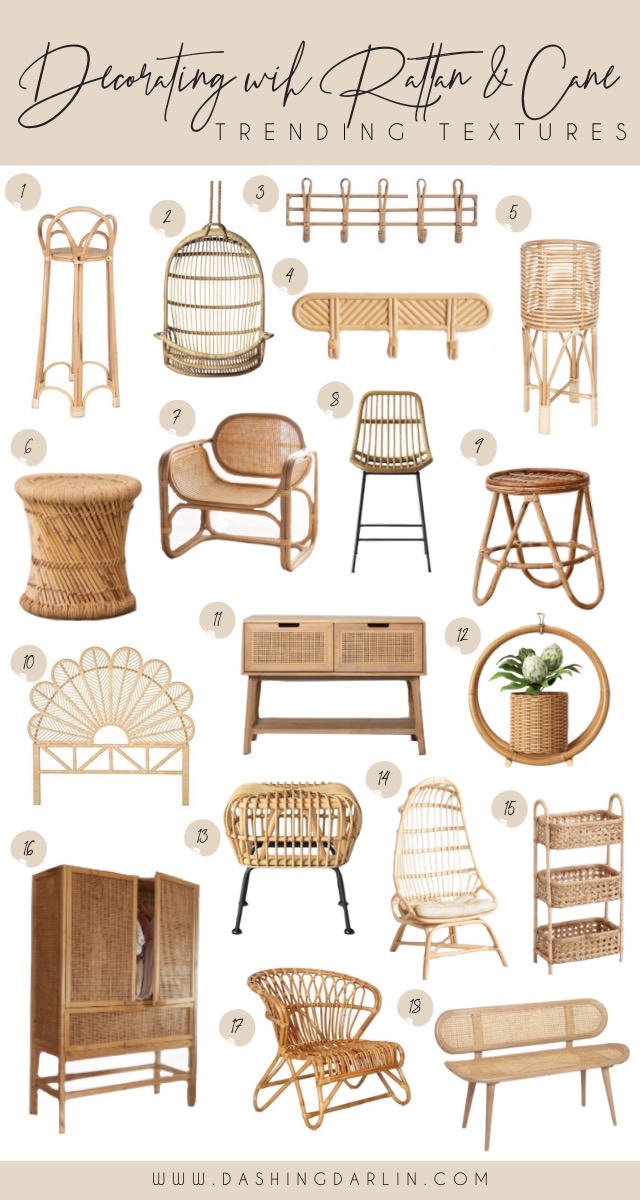 .
,


.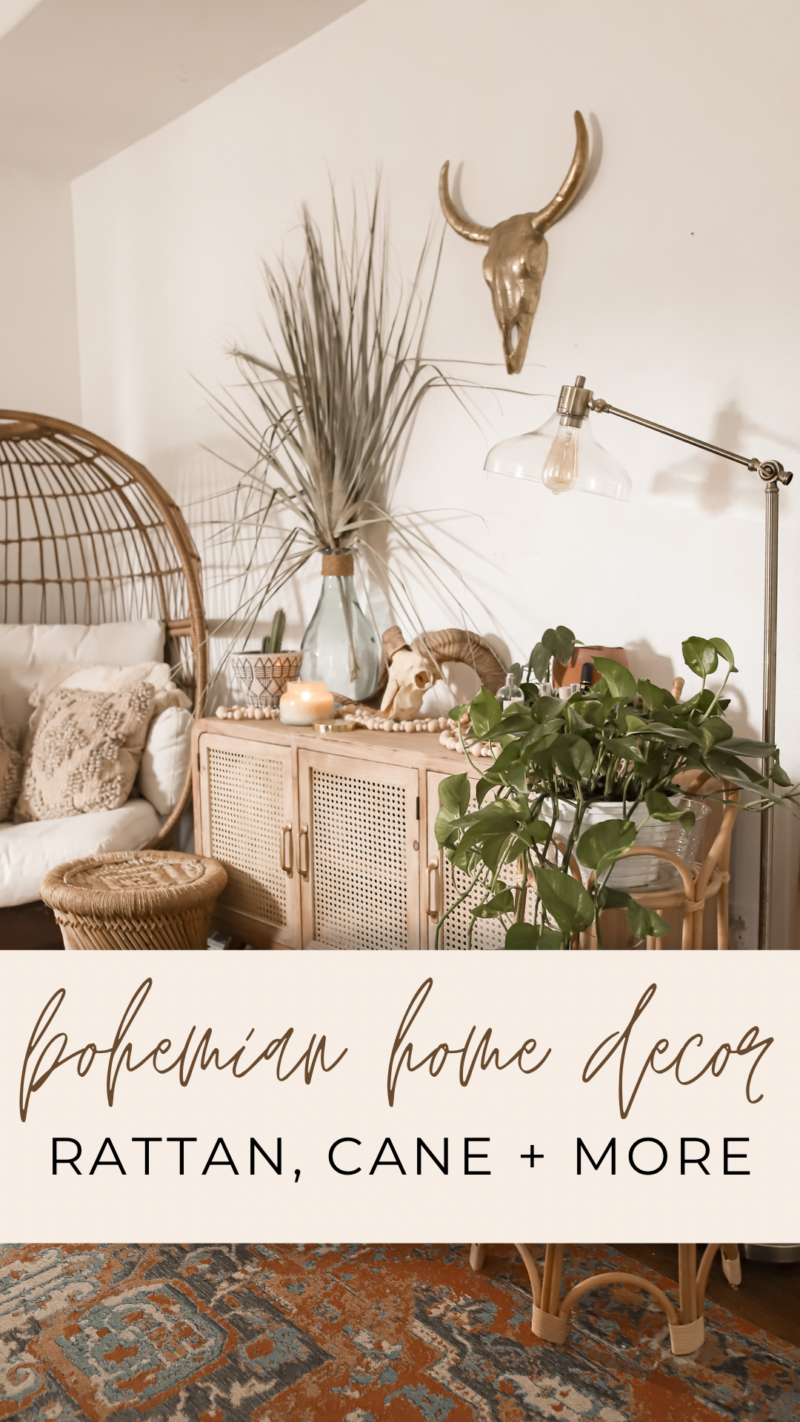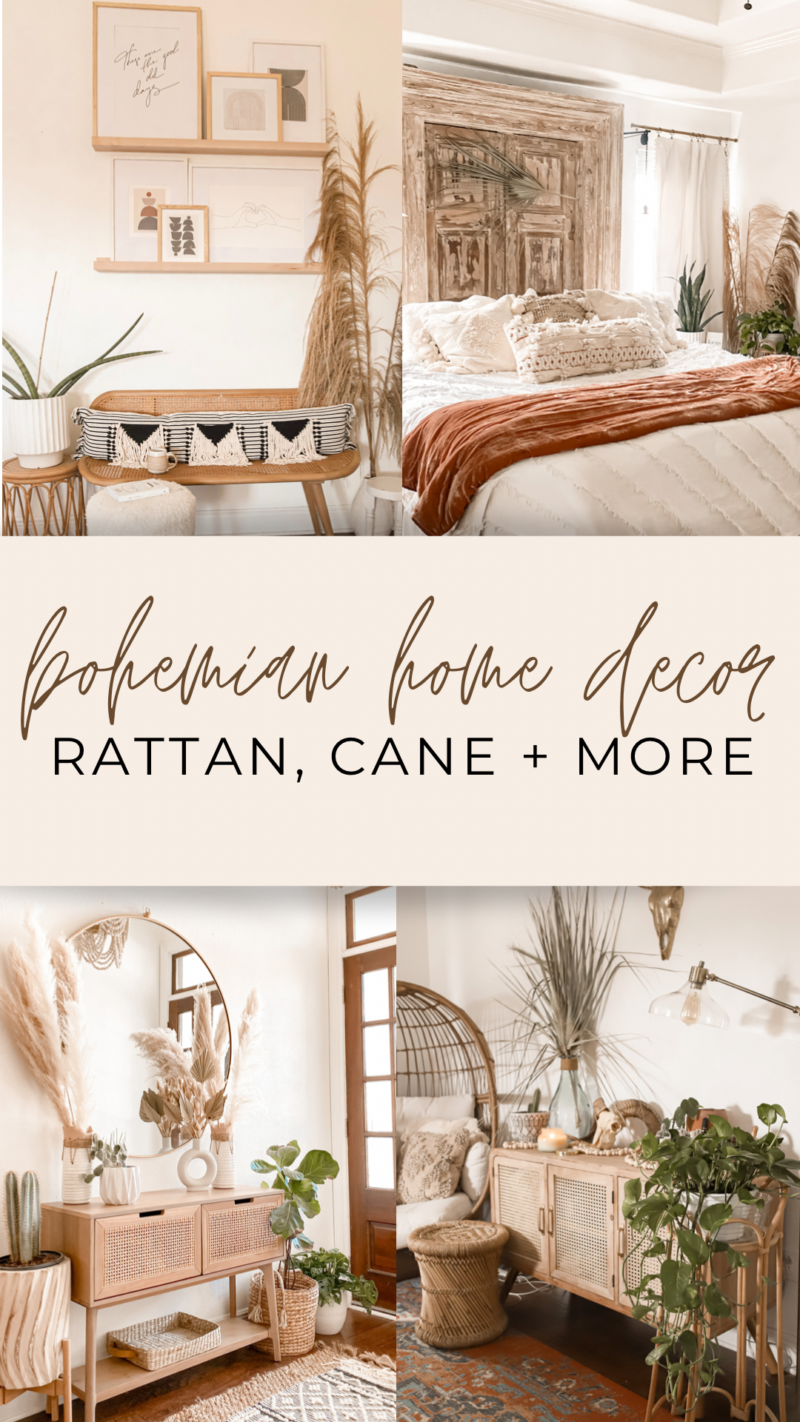 .