what is in my bag
Eeek, I'm so excited to be able share some of my favorite wardrobe basics that I pack for every getaway. Most of us love the good ole basics and some neutrals too. When I wake up later than I planned (that darn snooze button) or when I'm on that little getaway with the hubby, the perfect outfit to throw on when I'm rushing always includes a basic top and some form of denim. Lately, I have included some ruffles and cold shoulder details to spice up the basics in my wardrobe.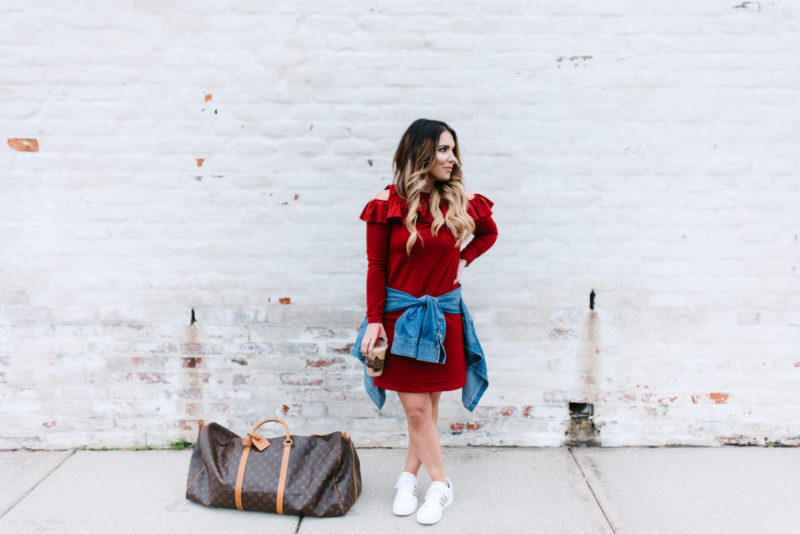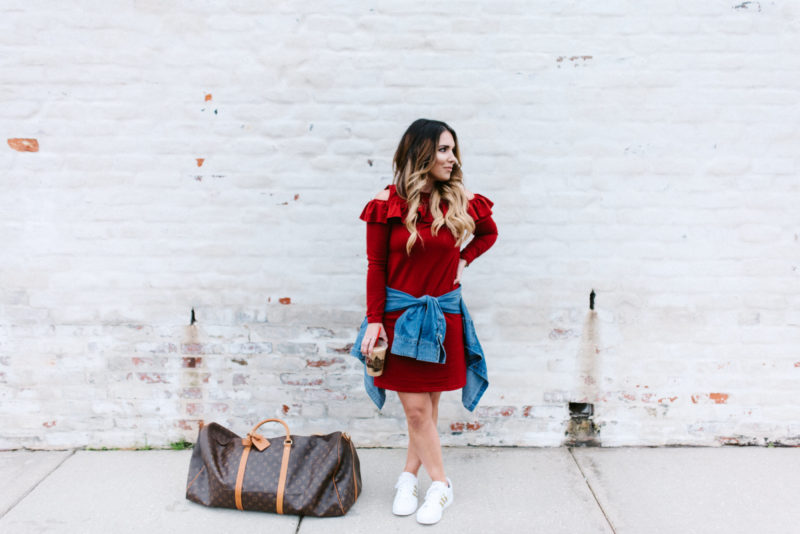 wardrobe basics that every girl needs:
the t-shirt dress

the tennies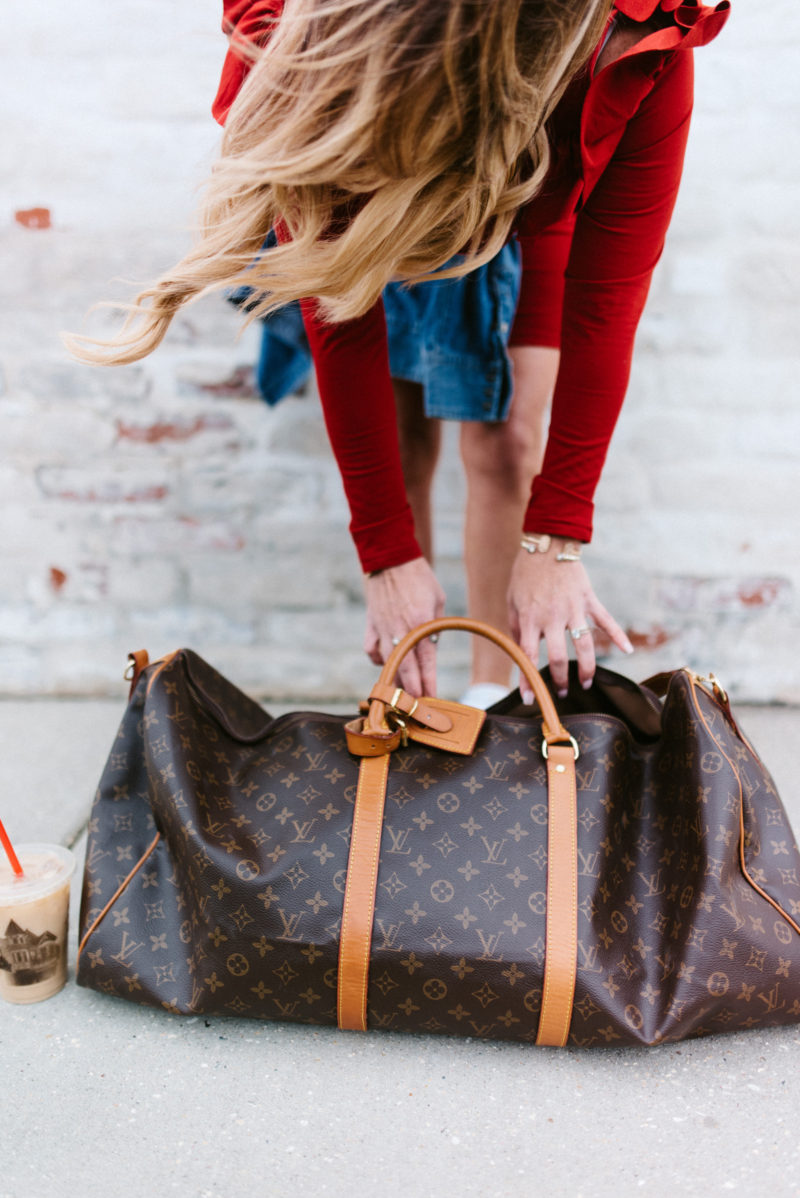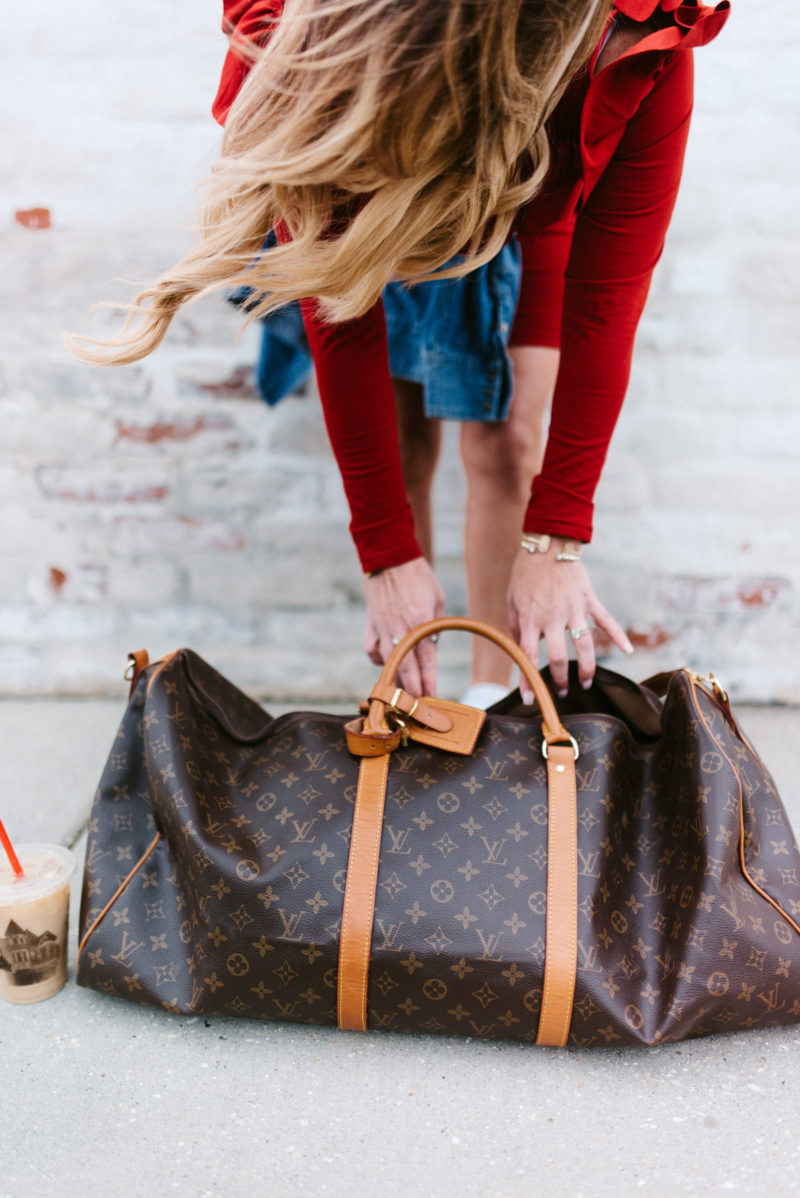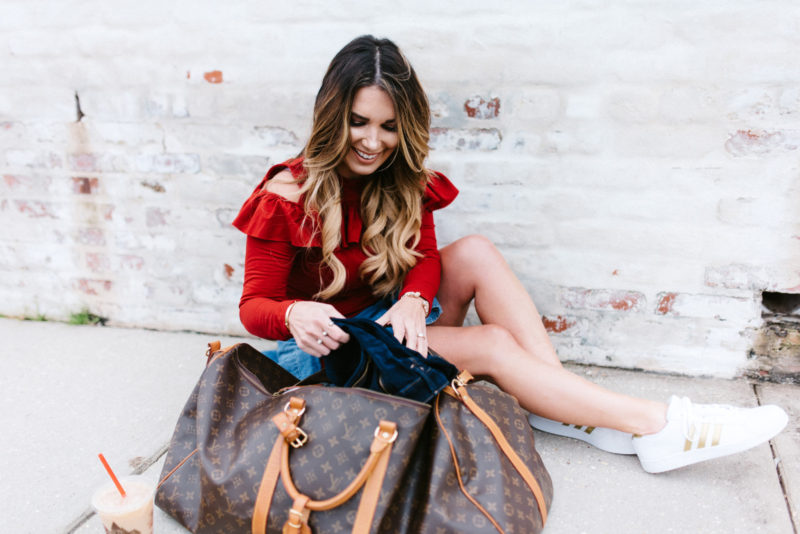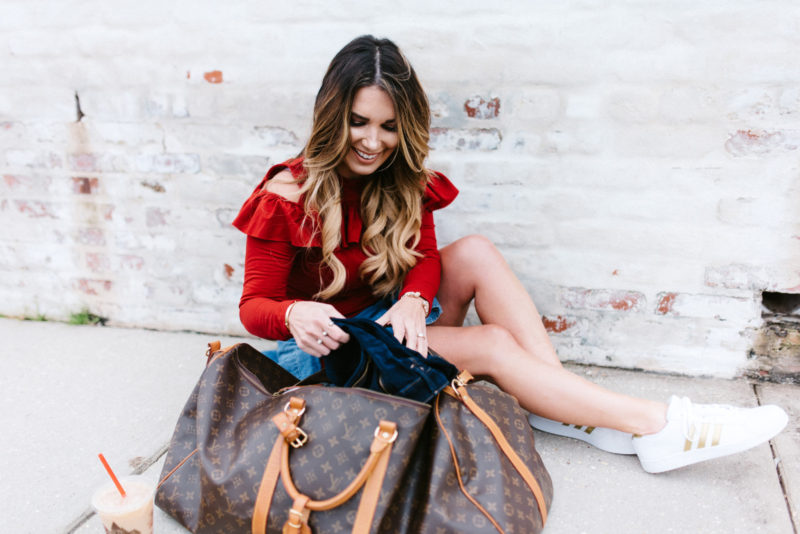 the distressed jeans

 the denim jacket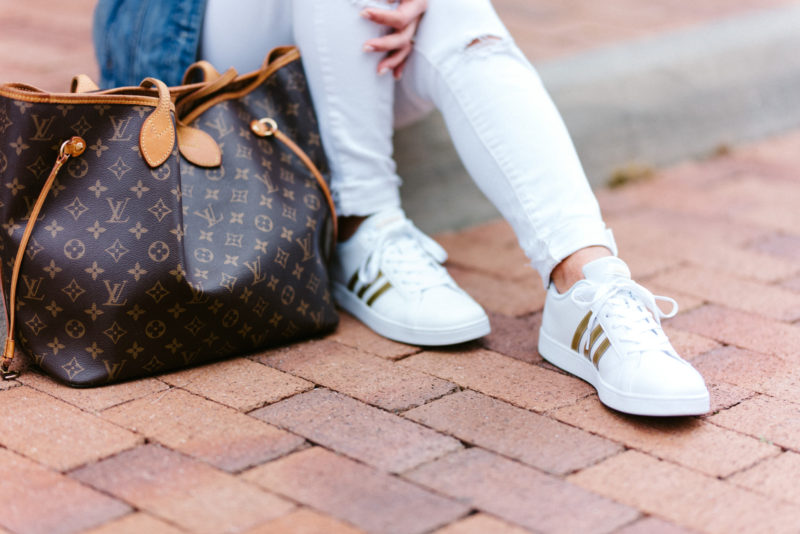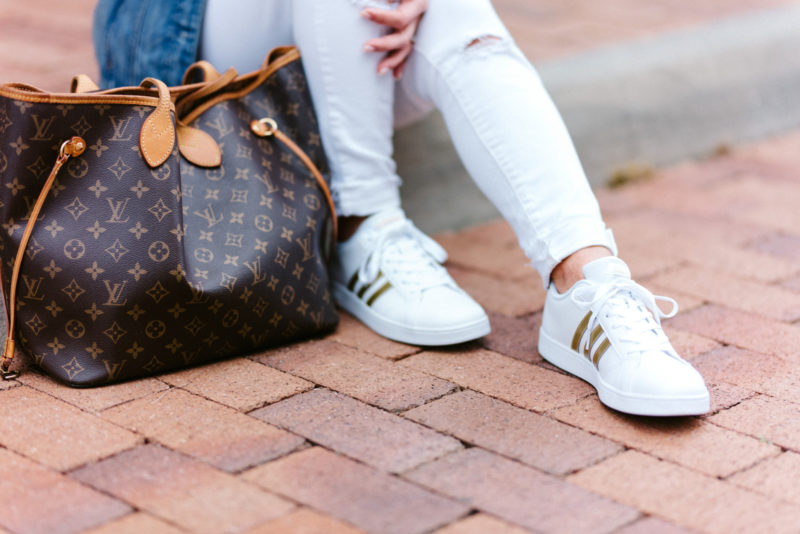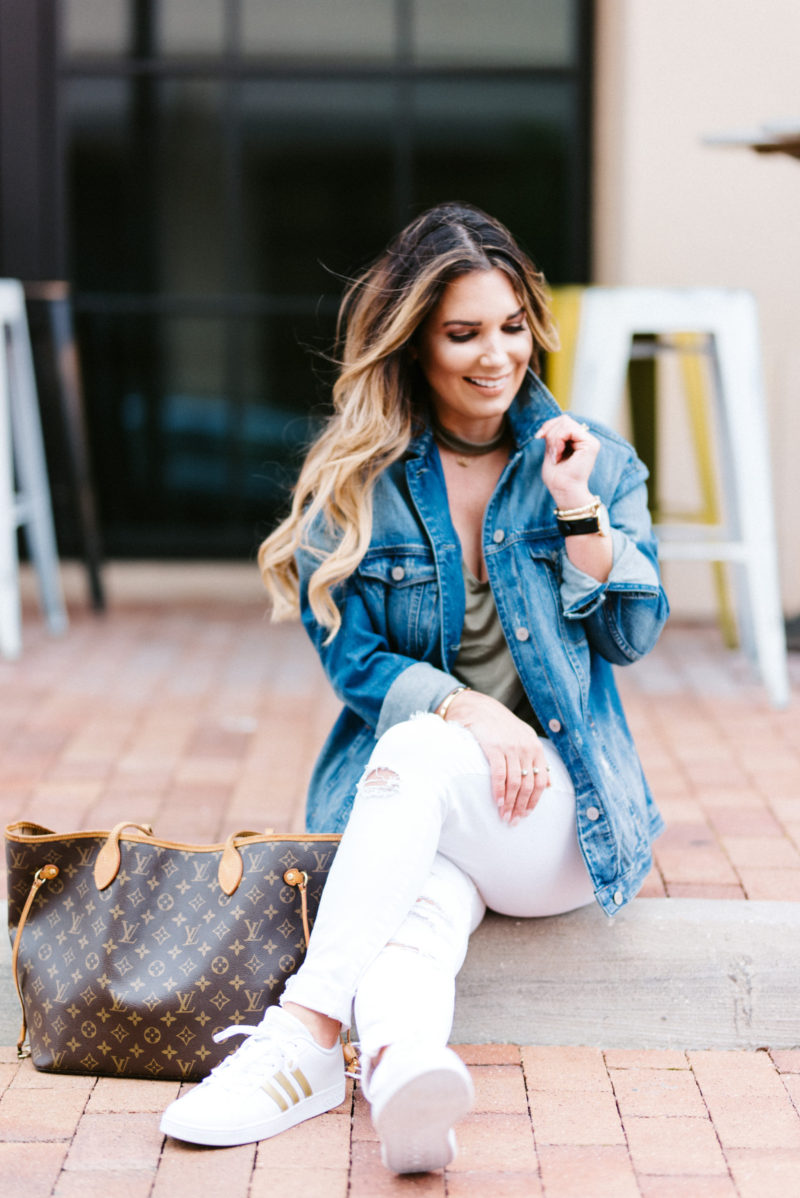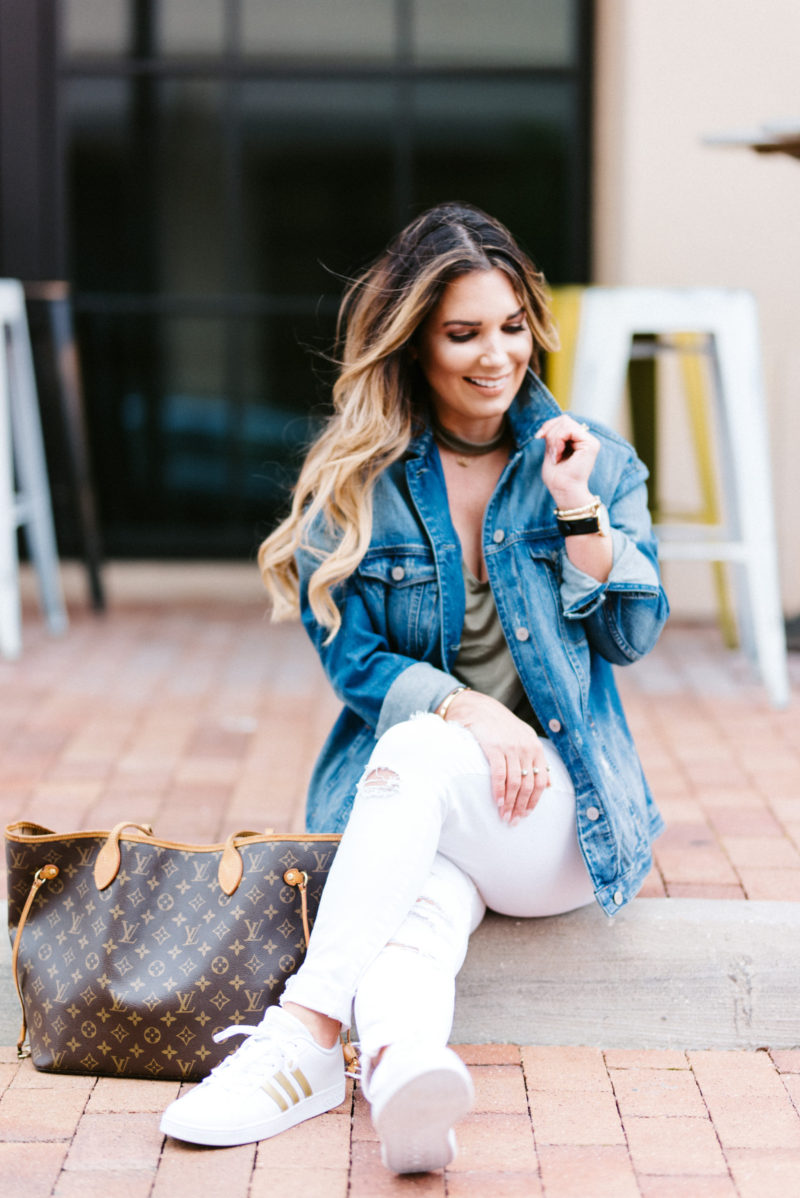 the fabulous TEES

more fabulous TEES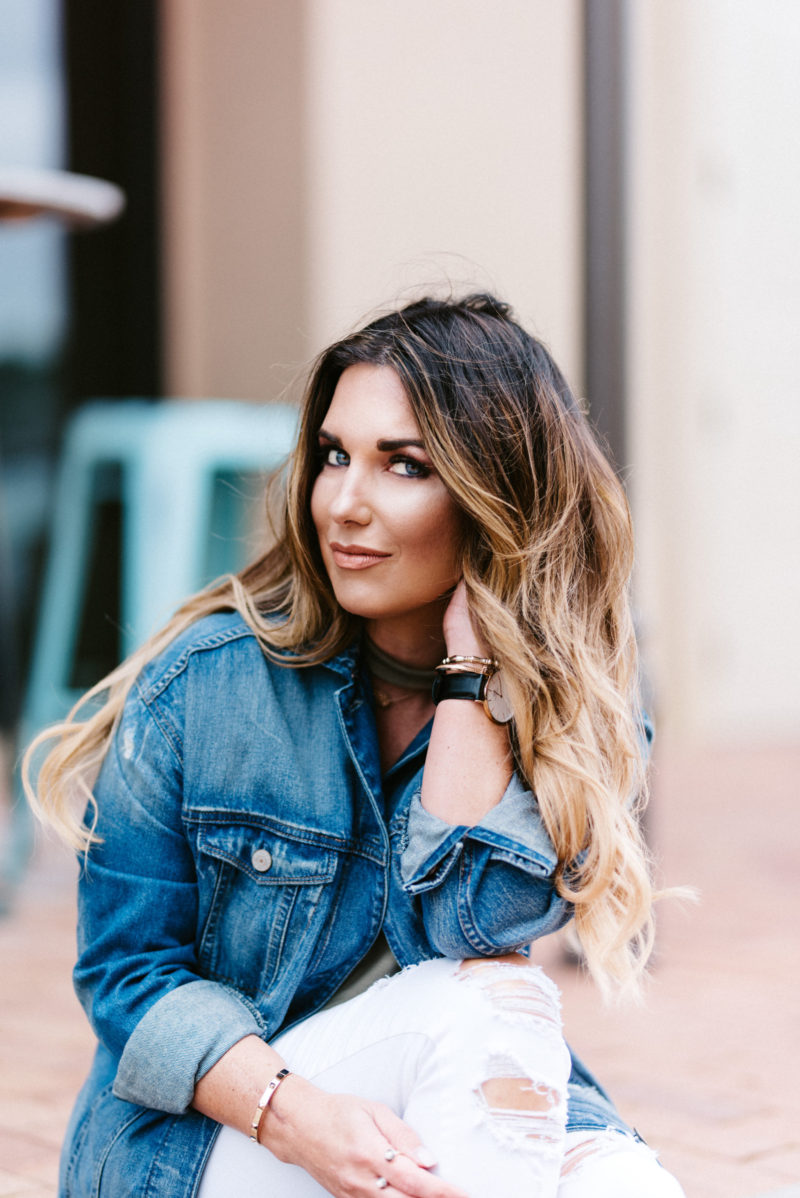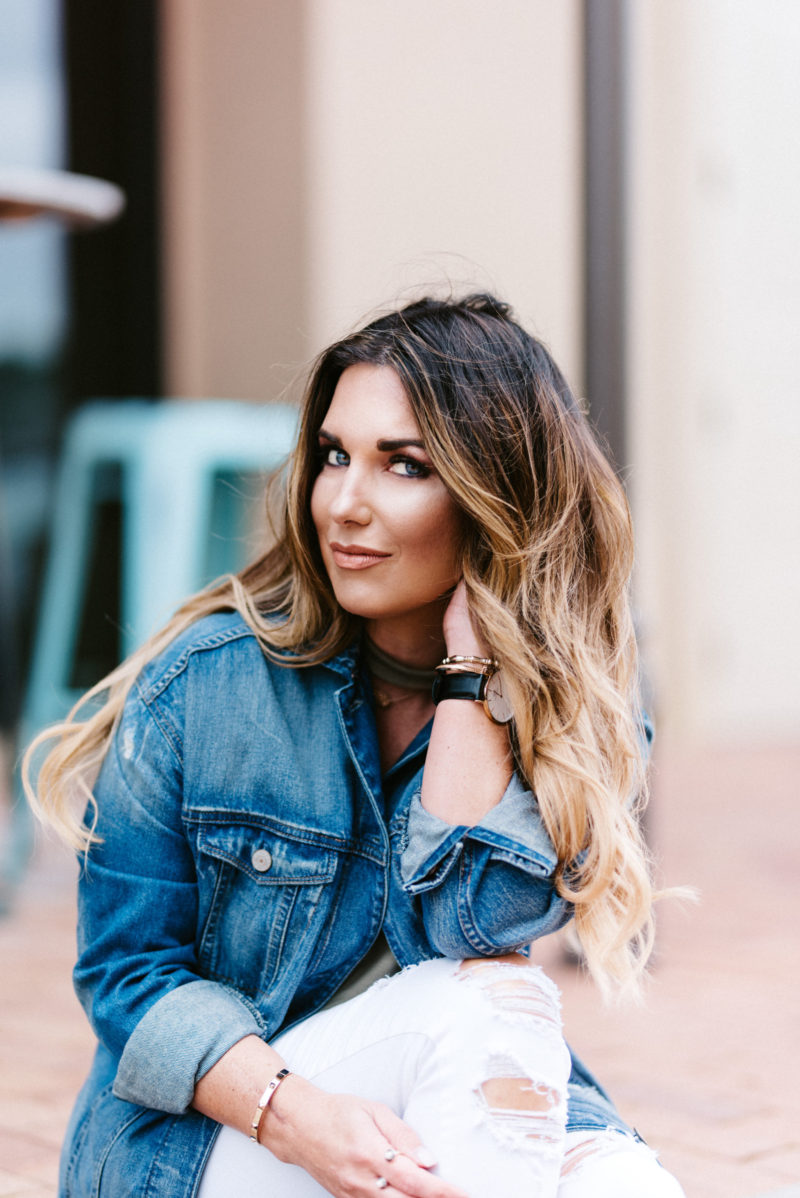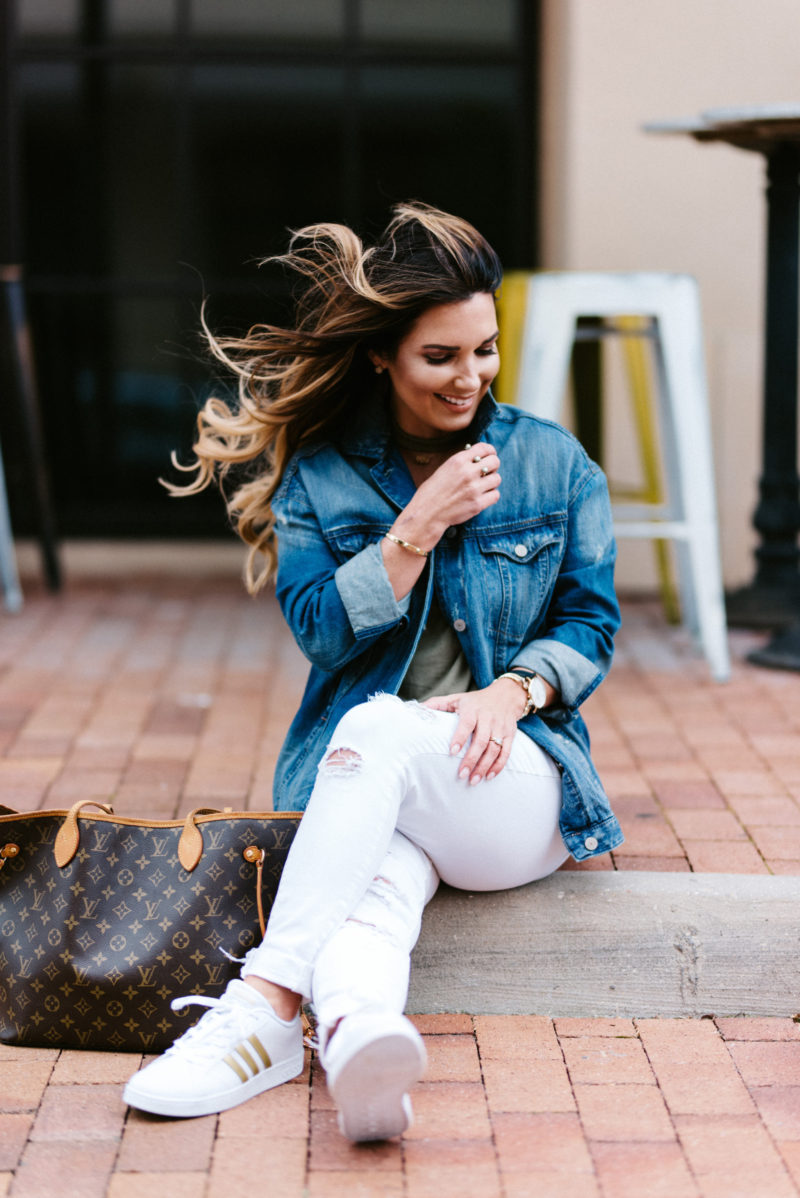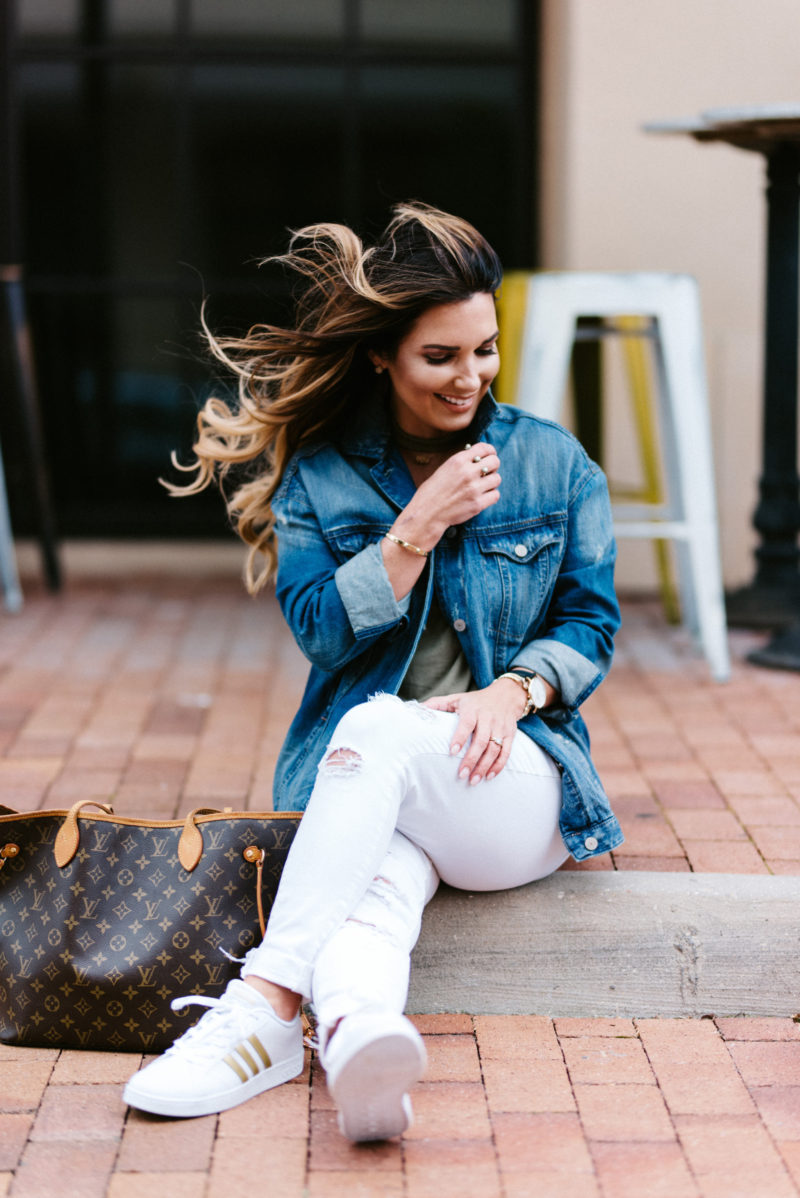 bonus: shop my favorite accessories

I own most of the items in this post. A few of those tees are on my wishlist and will be purchased before summer arrives. And, y'all, those Adidas tennies in gold and the plain white Adidas tennies are SO comfortable. I am obsessed. They look so cute with jeans and a tee and also with a t-shirt dress. You need them in your life.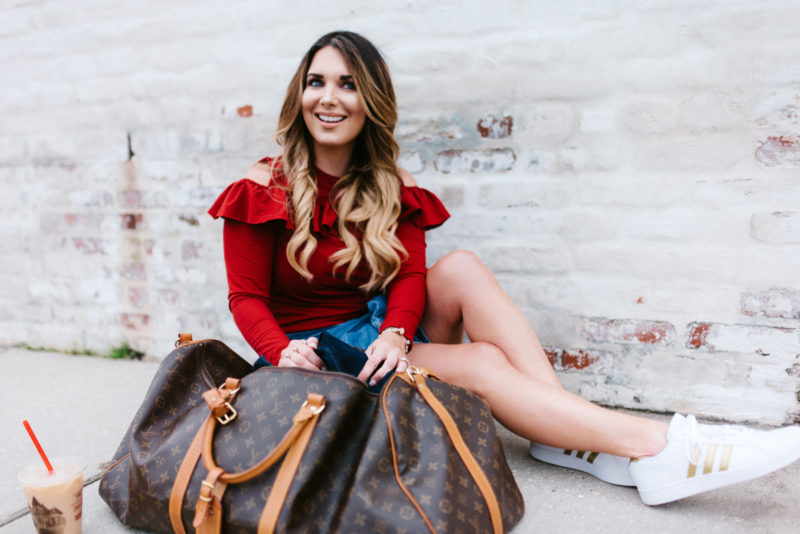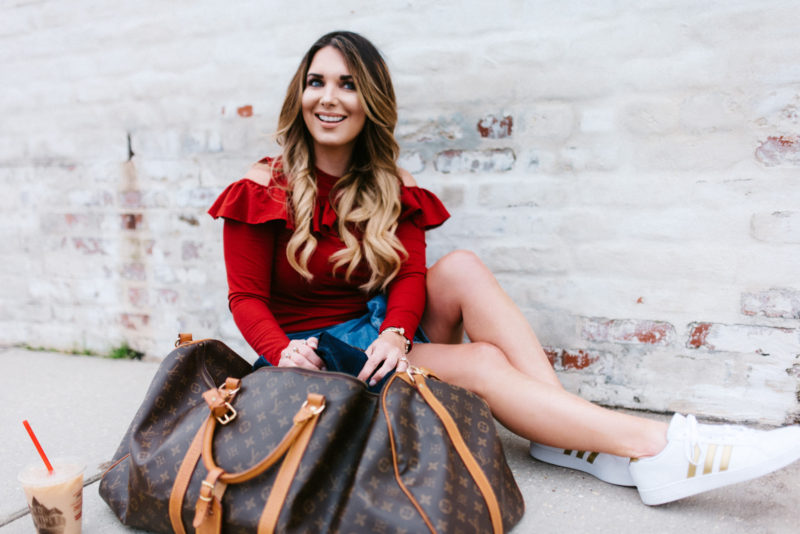 Thanks for stopping by Dashing Darlin'. If you are interested in knowing more about the latest fashion trends, I have a few gorgeous babes that I've connected with that would love to share more their fashion and beauty favs with you.
Linking up with: Leopard Martini  |  Visions of Vogue |   Marie's Bazaar |  Coming up Roses | Mash Elle
photography by Vivid Dream Photography