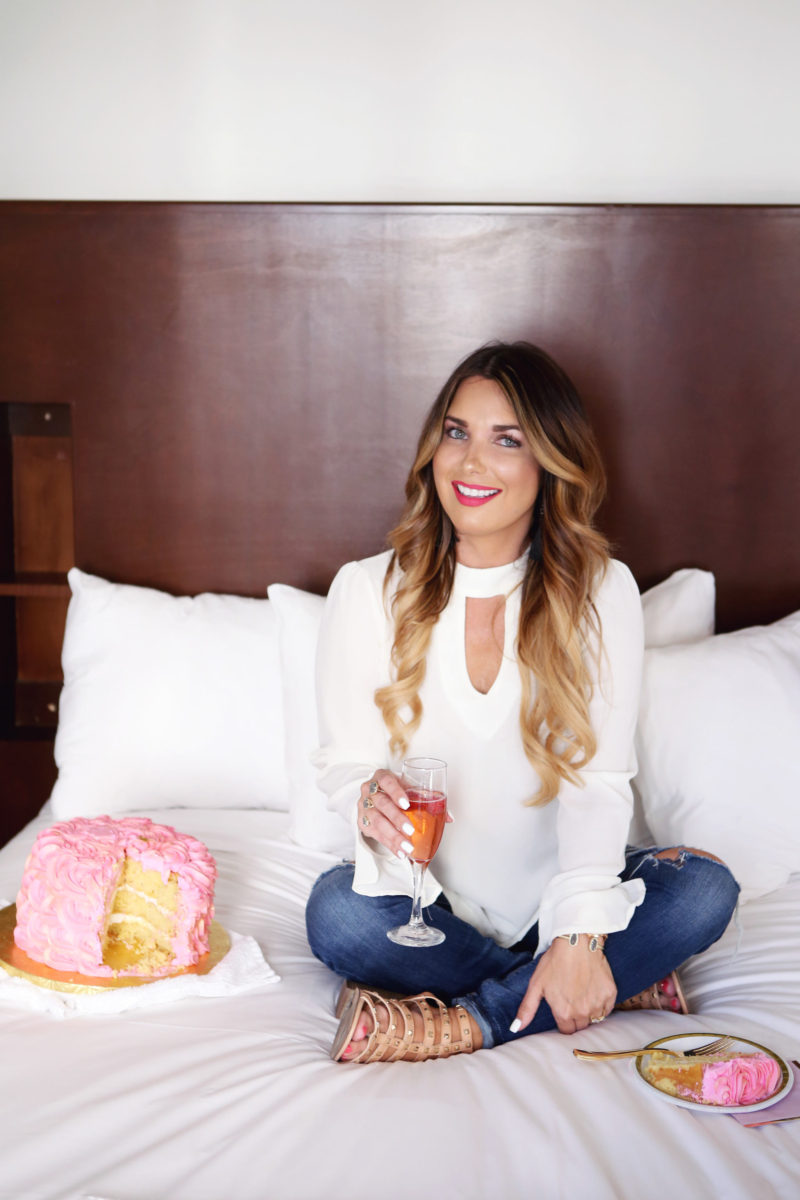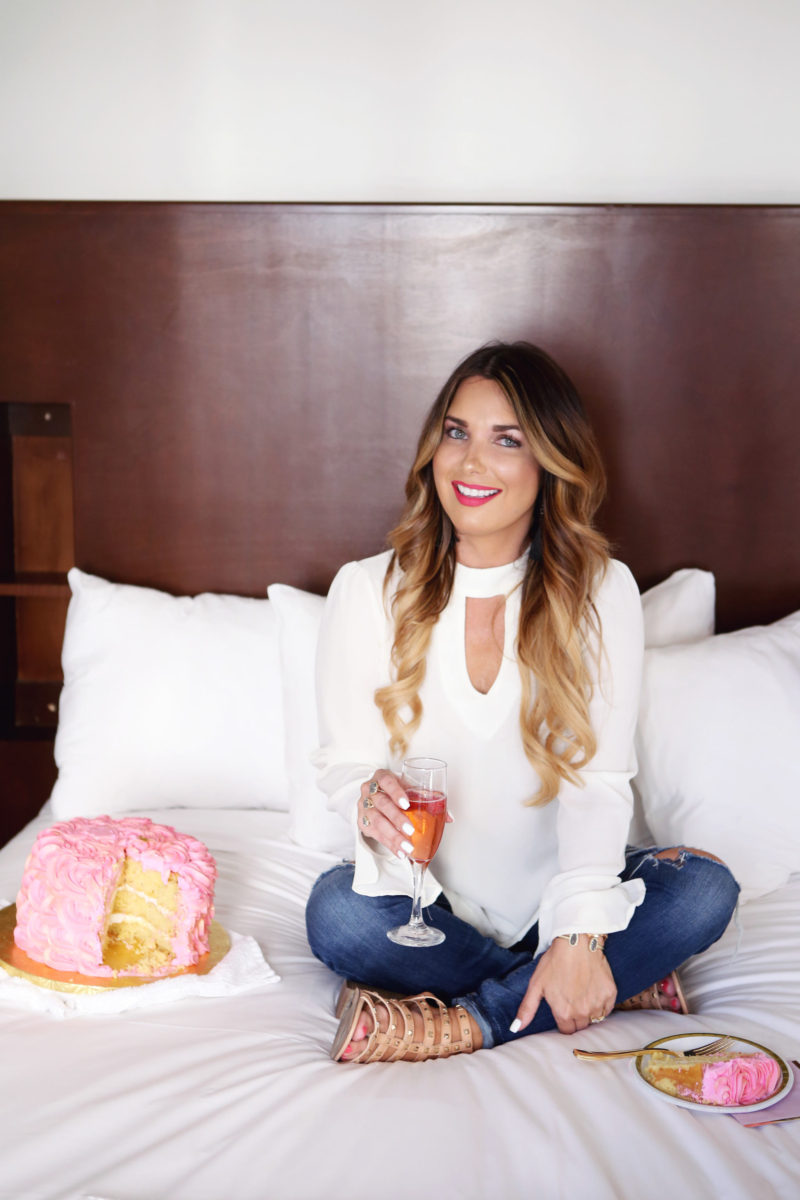 Hello weekend!!! We are currently headed back home from a wonderful vacation. I couldn't wait to share another fabulous outfit from Article and Thread. It is a classic white top with a keyhole neckline to add a little sass which is so my style. I could style this top with shorts and wedges or with slacks and heels. And, it's only $34. Most of their tops, dresses and two piece outfits are under $40. I love budget friendly shopping. I had to style this top with my favorite studded heels that are under $45. They look amazing with everything.
Top: Article and Thread || Jeans: Express|| Studded Heels: Target|| Earrings: Charming Charlie's|| Ring: Kendra Scott


Girls Meet Globe
I recently wore this pretty top at the Girls Meet Globe event in New Orleans. As part of this event, we were able to show off some spring outfits from local boutiques. I am totally a fan of supporting the small businesses especially our local ones. I love that Article and Thread has a website and IG so you can shop their latest new releases.
At the Girls Meet Globe, we snacked on lots of yummies from Les Amis Bake Shop. I totally cheated on Whole30 this day. Everything was so worth it though. Who doesn't love sugar?!!!!! I definitely had a sugar high.
Hope that you all have a lovely weekend. Thanks for stopping by the blog!
Top: Article and Thread || Jeans: Express|| Studded Heels: Target|| Earrings: Charming Charlie's|| Ring: Kendra Scott