HELLO FRIENDS, well, it's Cyber Monday, but I don't want to focus to much on the sales. Since losing my sister 9 years ago around this time, the holidays always seem to stir up those emotions. Life looks different for all of us. You may be facing a recent breakup, loss of a parent, child, friend, or you may just feel all alone. So, I know that I don't have all of the answers (but I know these feelings are real).  I do want to share a few ways that I have learned to beat those stinkin', HOLIDAY BLUES.
---
shop the post
---
navy dress ||  camel coat || navy handbag || nude pumps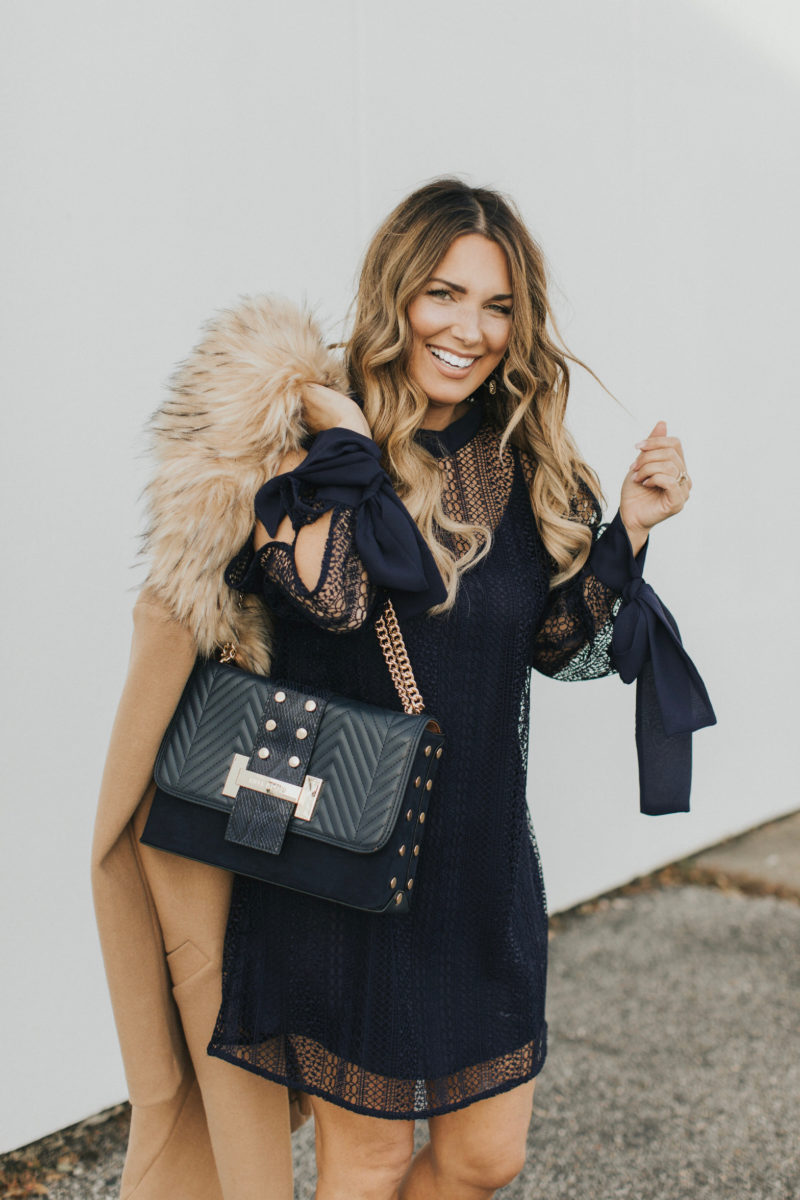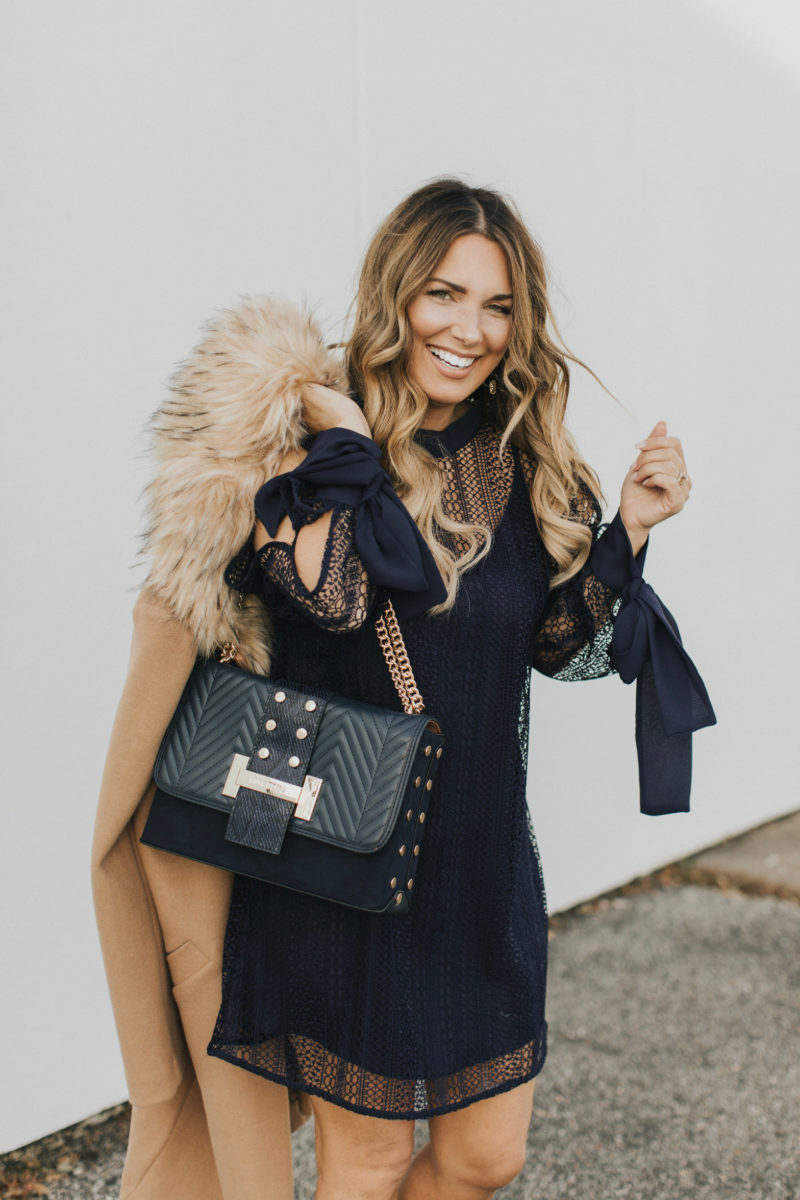 — shift your outlook, your view, your frame of mind
Instead of focusing on the hustle and bustle of Christmas or all of the traditions that you won't be able to recreate because they are gone, focus on what you can do and begin to make a list of all of the blessings in your life. Start new traditions. 
"think happy. be happy."
— do random acts of kindness throughout the entire month
We created a calendar one year and hung it in our living room. It was a beautiful challenge for all of us. This will shift your focus from yourself to others. And, it will surely give you a boost of joy and happiness. Search Pinterest for ideas or free printouts like this one: here. 
"the best solution for holiday blues is to do something special for someone else."
— surround yourself with loved ones or positive support
Isolation will feed your depression. Share your feelings with those around you. We were not designed to do life alone. God designed us to have one another's back, to have deep friendships and connections. Do lunch together, work out together or have a movie night. Create a few outings or events with those whom you love. 
"life is tough, my darling, but so are you."
— tap into the Reckless Love of God for you 
If you haven't heard this song by Cory Asbury, go listen to it now. It rocks my world every time that I hear it. Here it is: Reckless Love. There is no mountain that He won't climb up or wall that He won't kick down. He is our faithful One and coming after us in every season even when we don't deserve it. 
Cory shares, "When I use the phrase, 'the reckless love of God,' I'm not saying that God Himself is reckless. I am, however, saying that the way He loves, is in many regards, quite so. His love bankrupted heaven for you. His love doesn't consider Himself first. His love isn't selfish or self-serving. He doesn't wonder what He'll gain or lose by putting Himself out there. He simply gives Himself away on the off-chance that one of us might look back at Him and offer ourselves in return. His love leaves the 99 to find the one every time."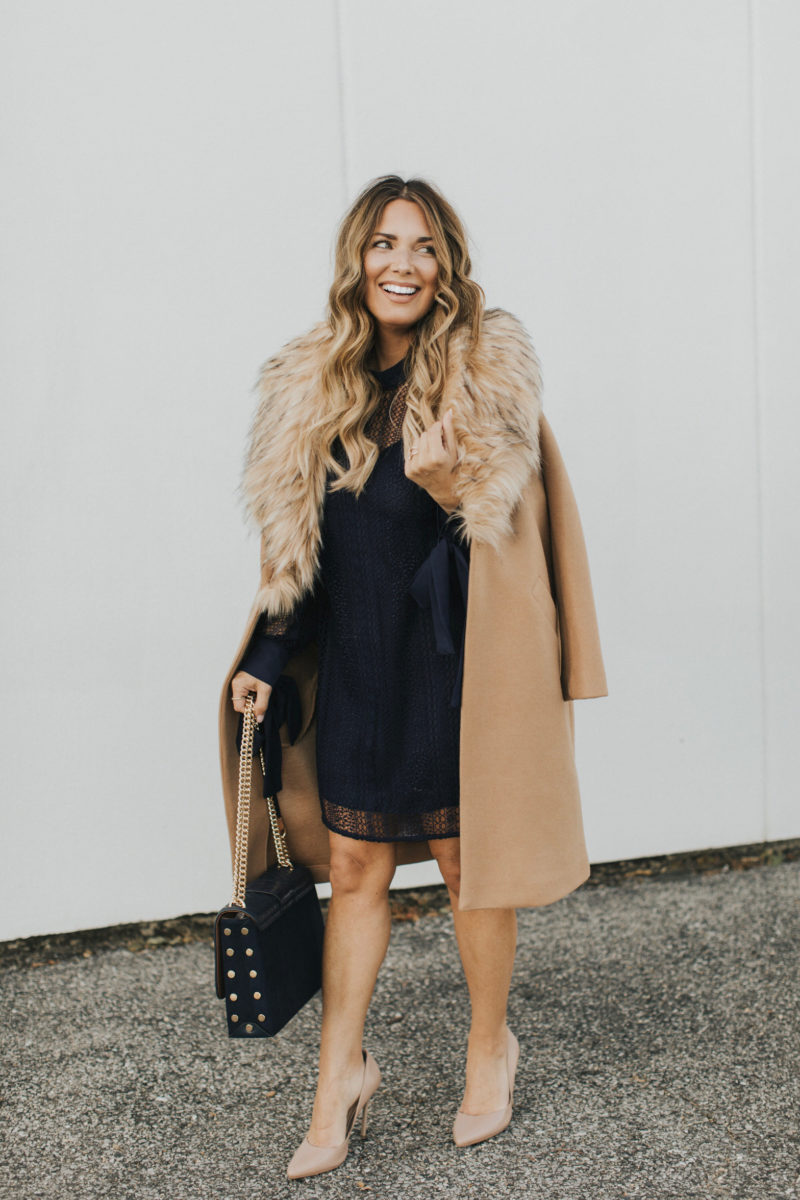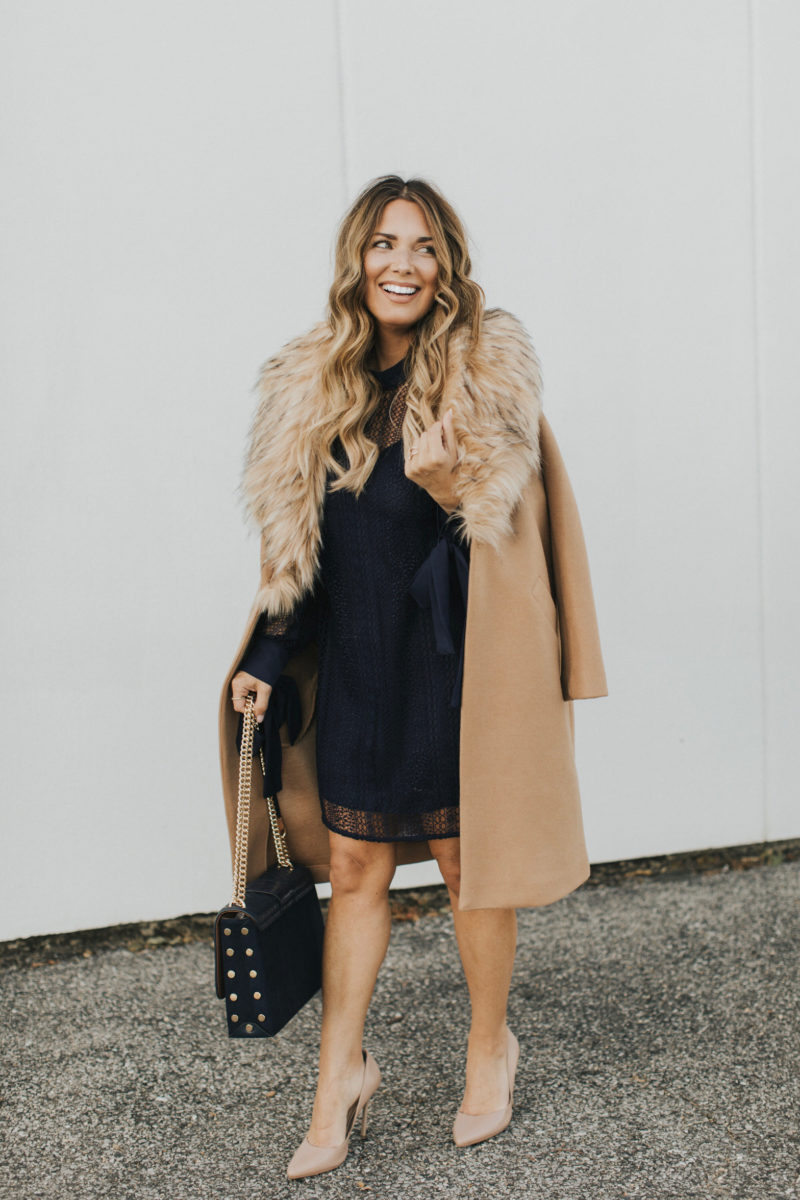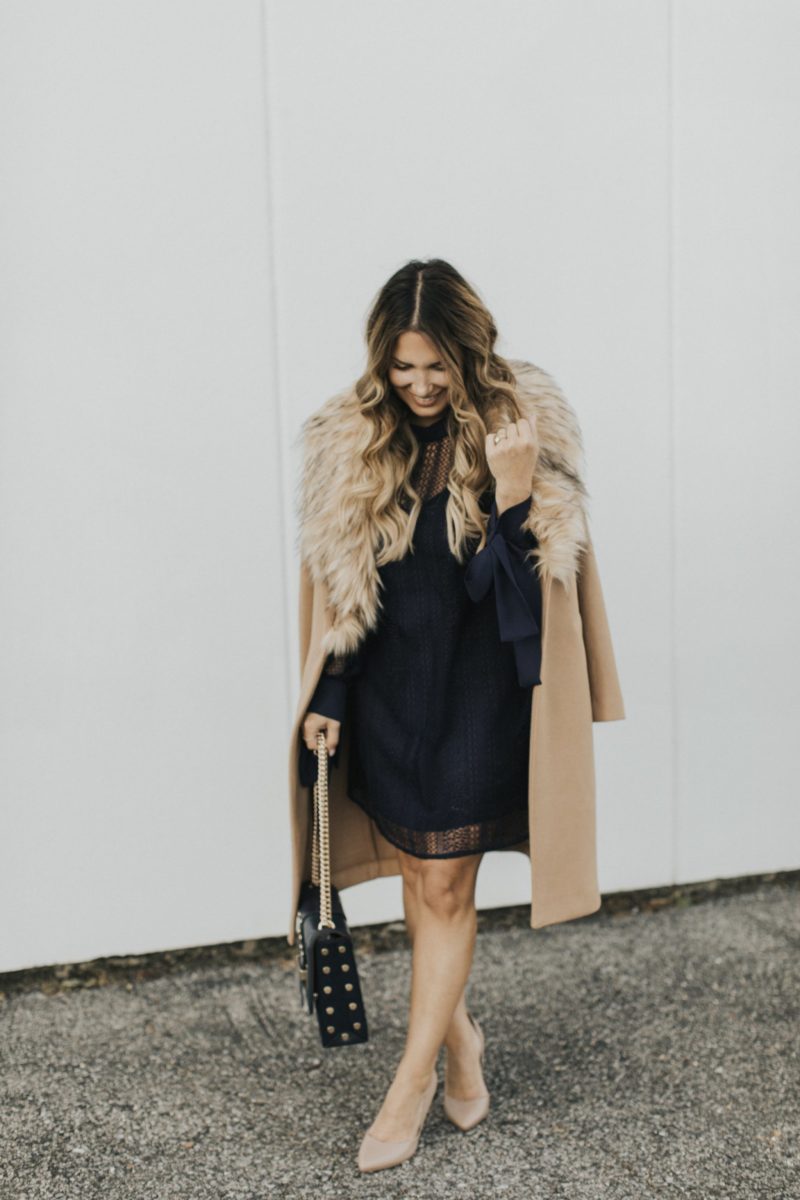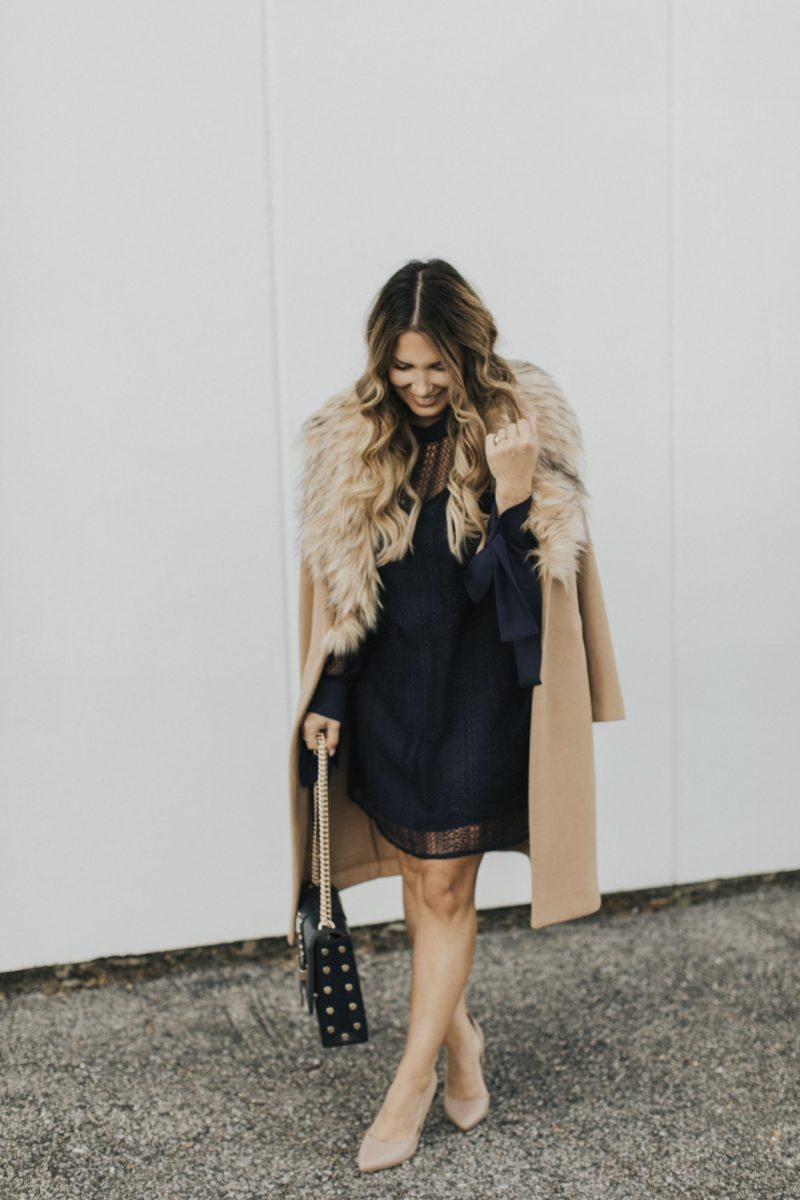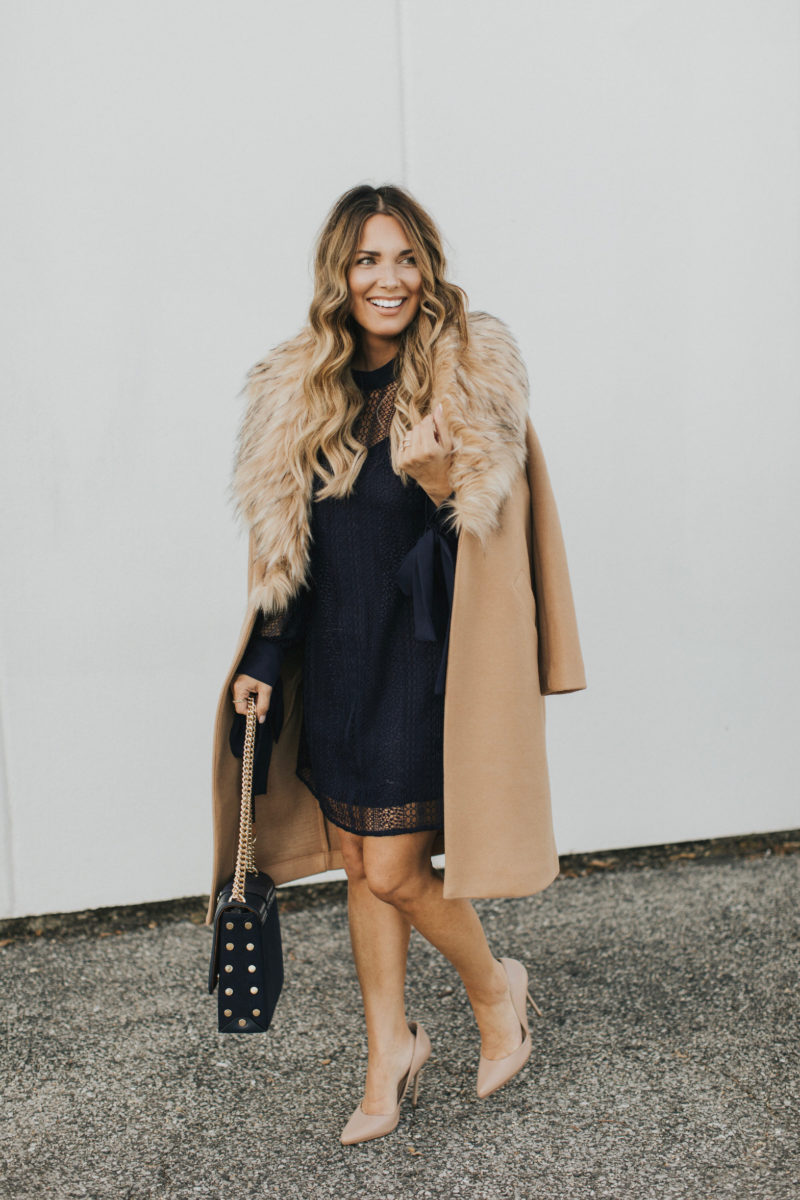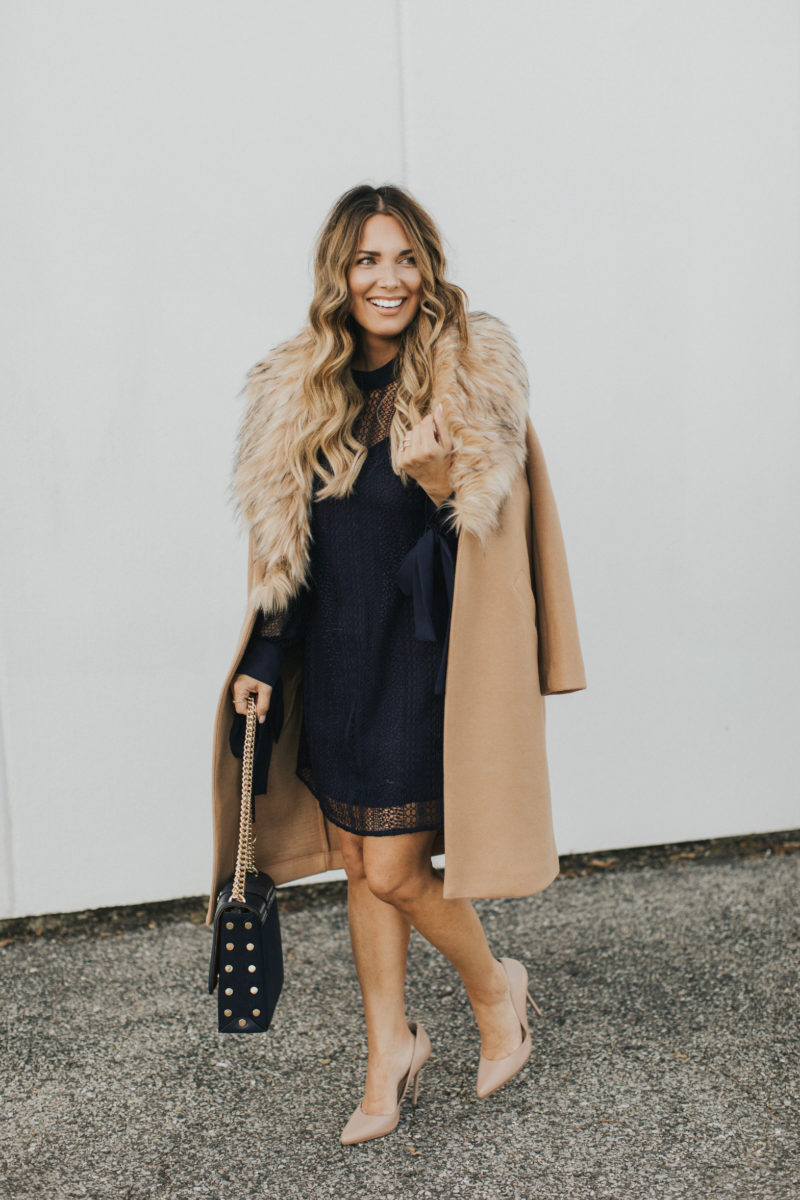 Okay, I am sharing an outfit that might help with those holiday blues too. HA!! This dress from River Island is seriously so flattering. All of the details are just so fancy. Add this fur collared coat, and you are even fancier!! Linking this entire outfit for you in case you need to add it to your cart.
---
shop the post
---
navy dress ||  camel coat || navy handbag || nude pumps