---
SHOP THE POST
---

.
Happy Wednesday my friends!! Hope that your week is going well. I just had a 30 minute sob session. Yes, I am okay, and no, I am not upset with anyone. I'm currently reading a book, Unseen, and gosh, it is stirring my heart big time. Before I share some outfit tips and some little nuggets from what I read thus far, who else is reading a good book??
.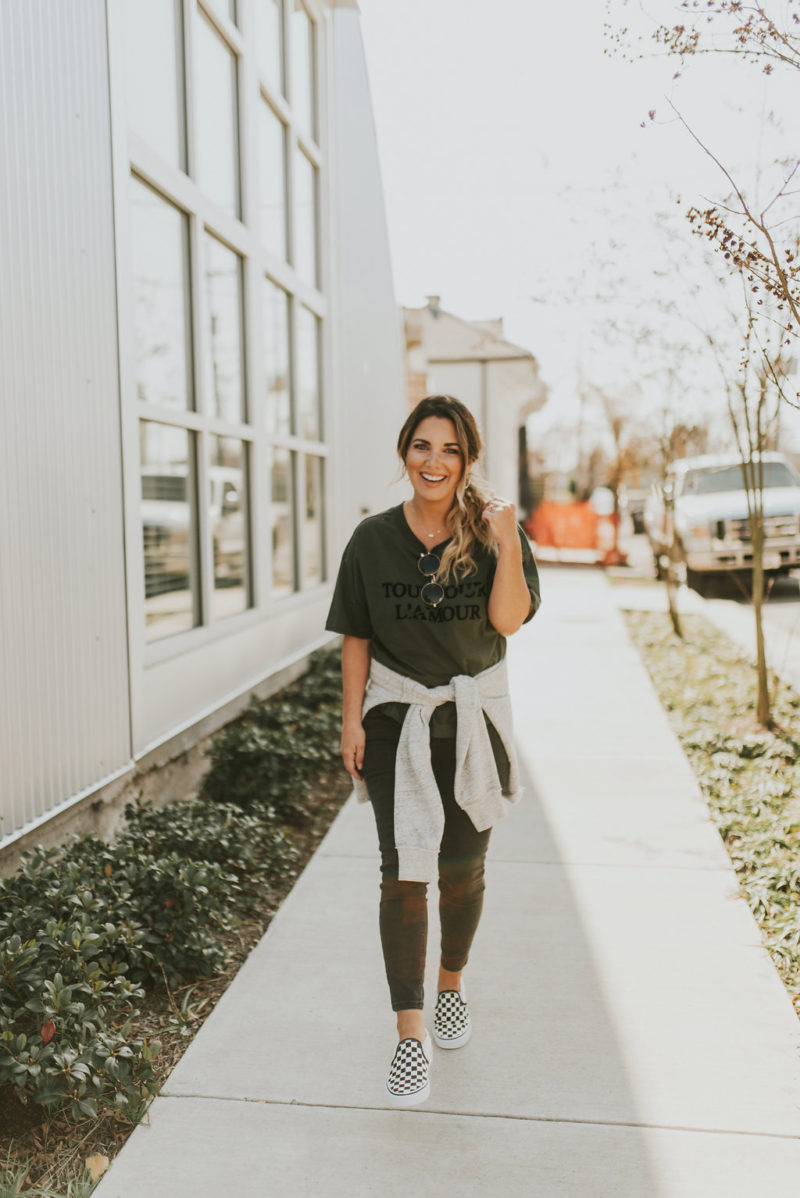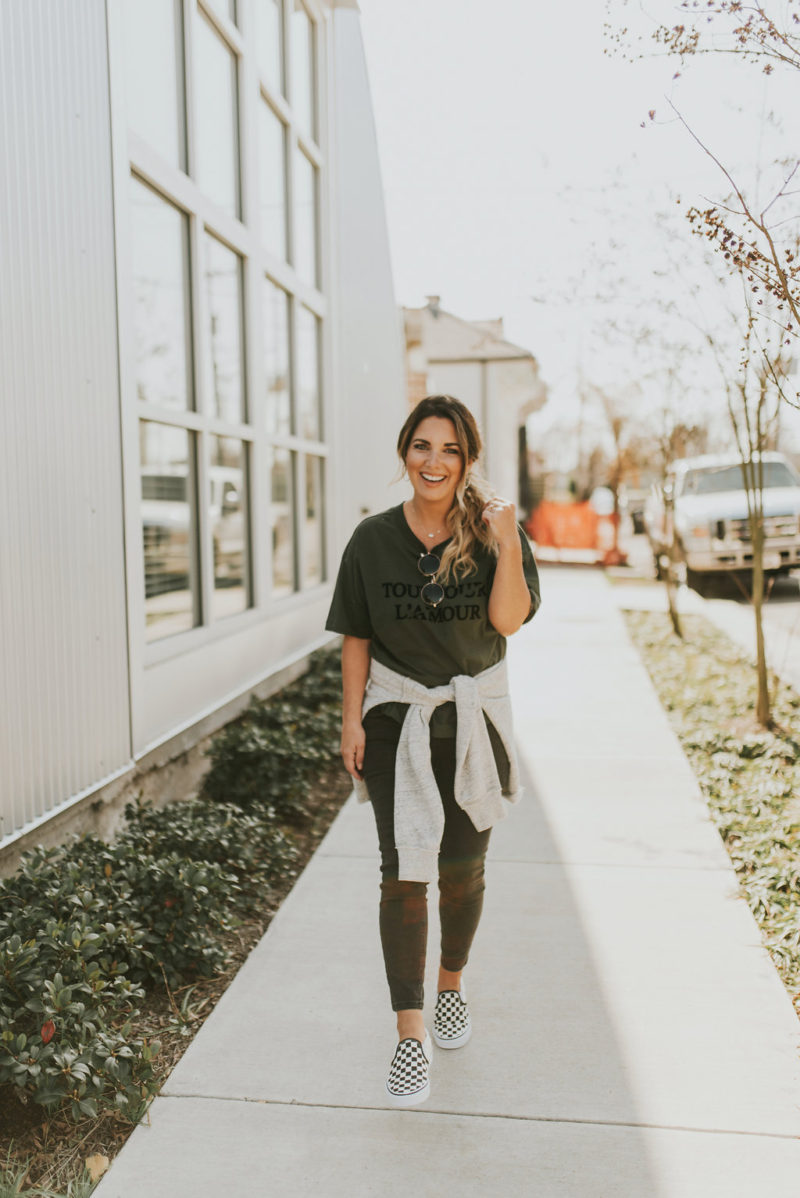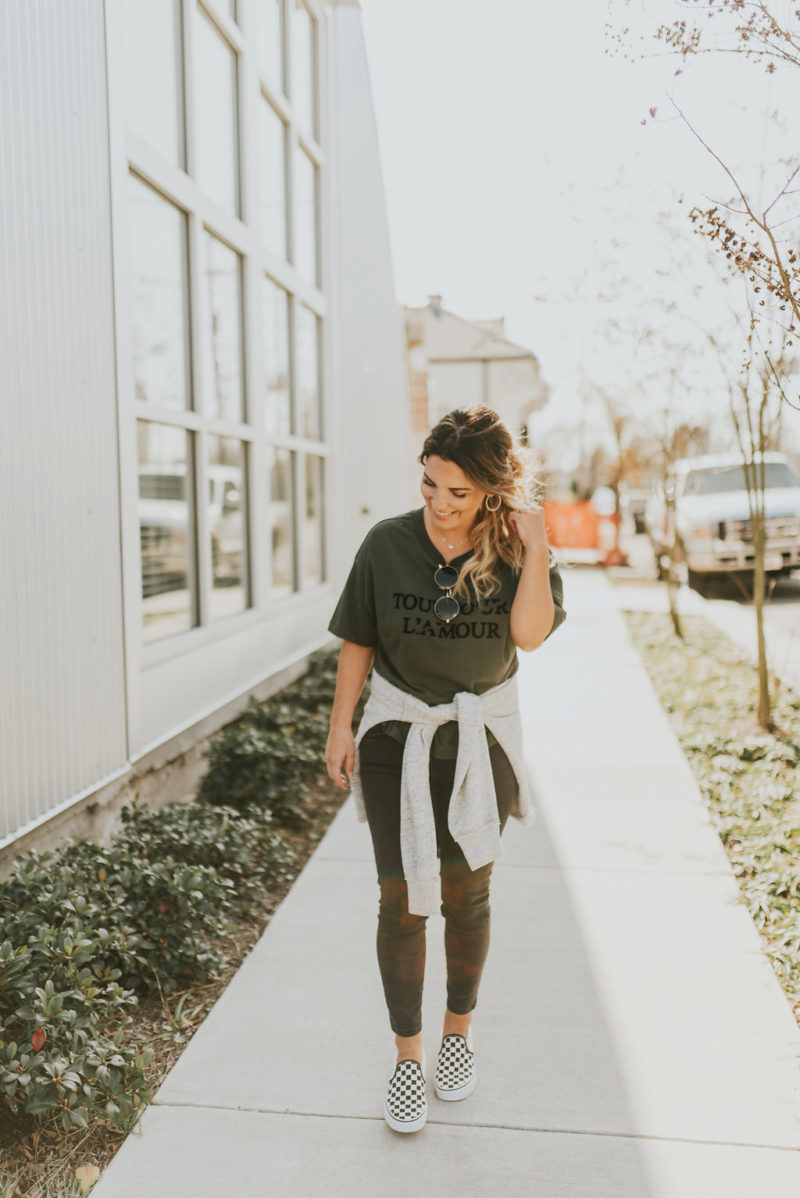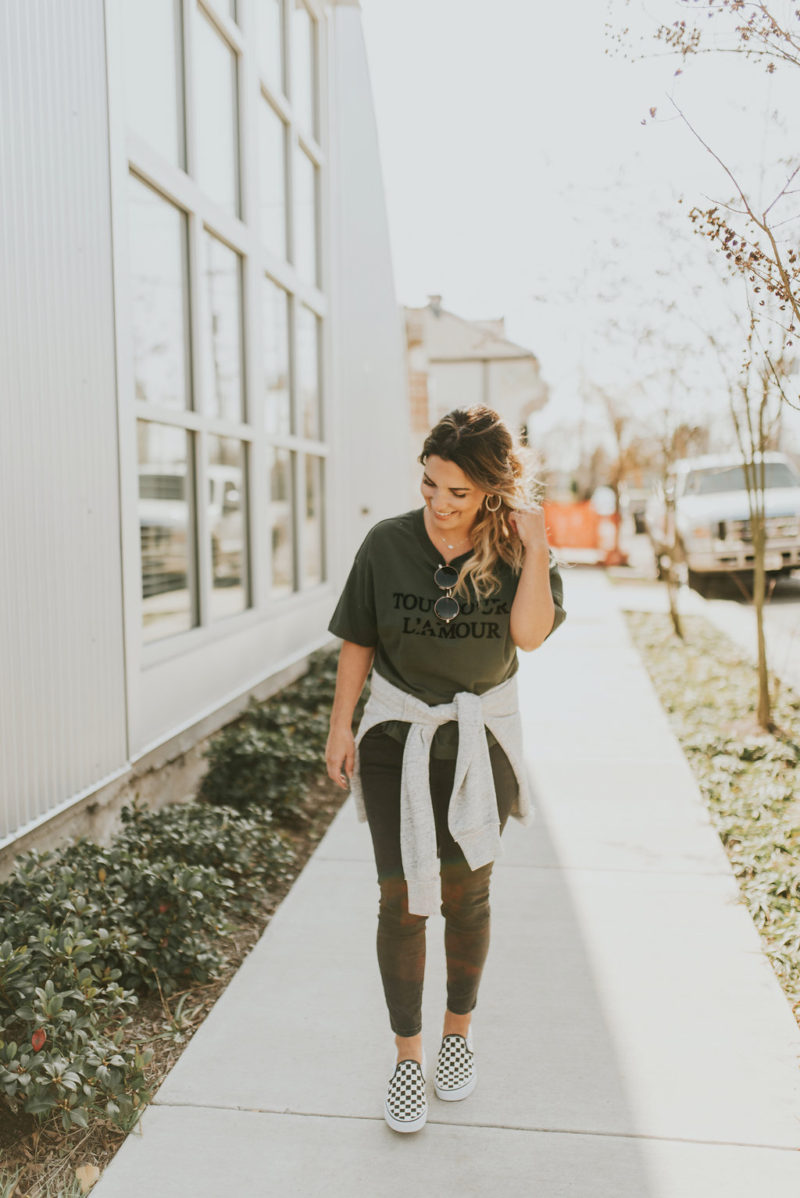 .
.
TWO WAYS TO STYLE A BASIC TEE:
Casual street style has been my vibe lately. It's an effortless look that it is easy to create and so comfortable.
One way to style this tee from River Island is to pair it with my black jeans and sneakers. A day in Nola with friends or a day with the kids is a typical day that would pair perfectly with this outfit.
Second way to style this tee is to pair it with a blazer and some mules. I would rock this outfit on a date night with Mike or an evening with the family.
.
.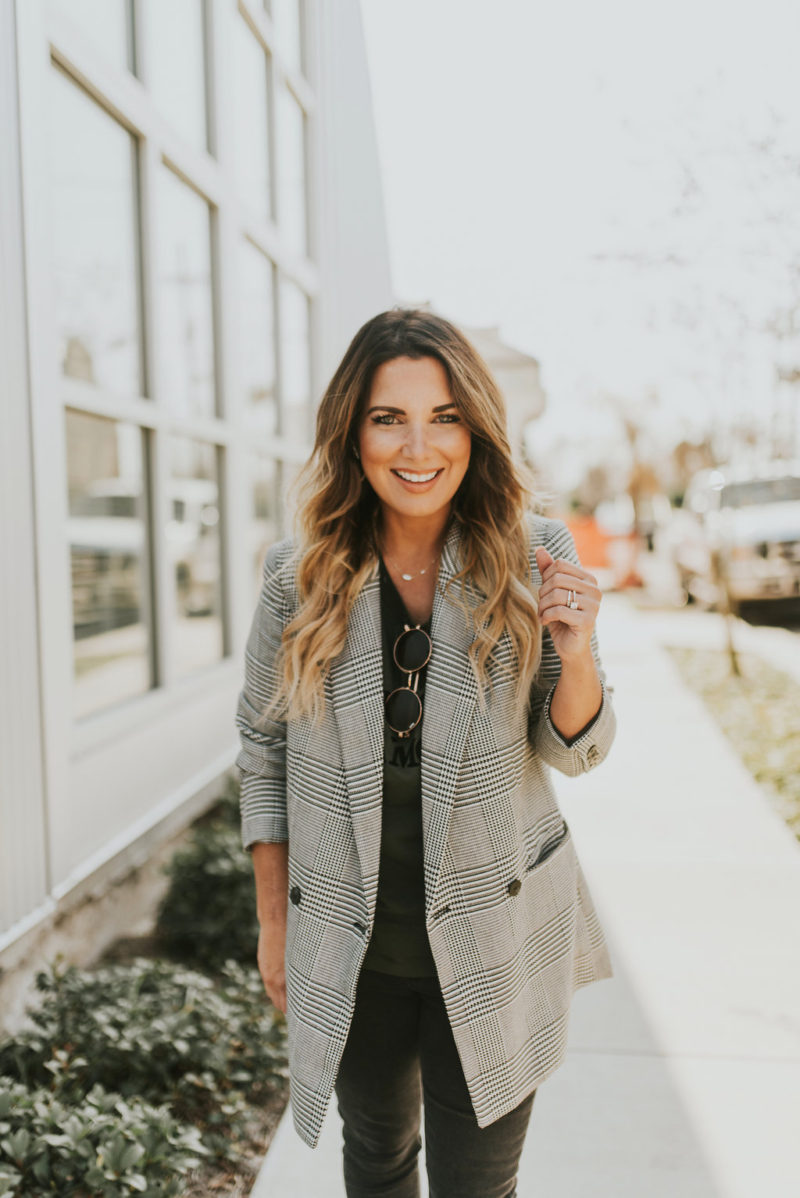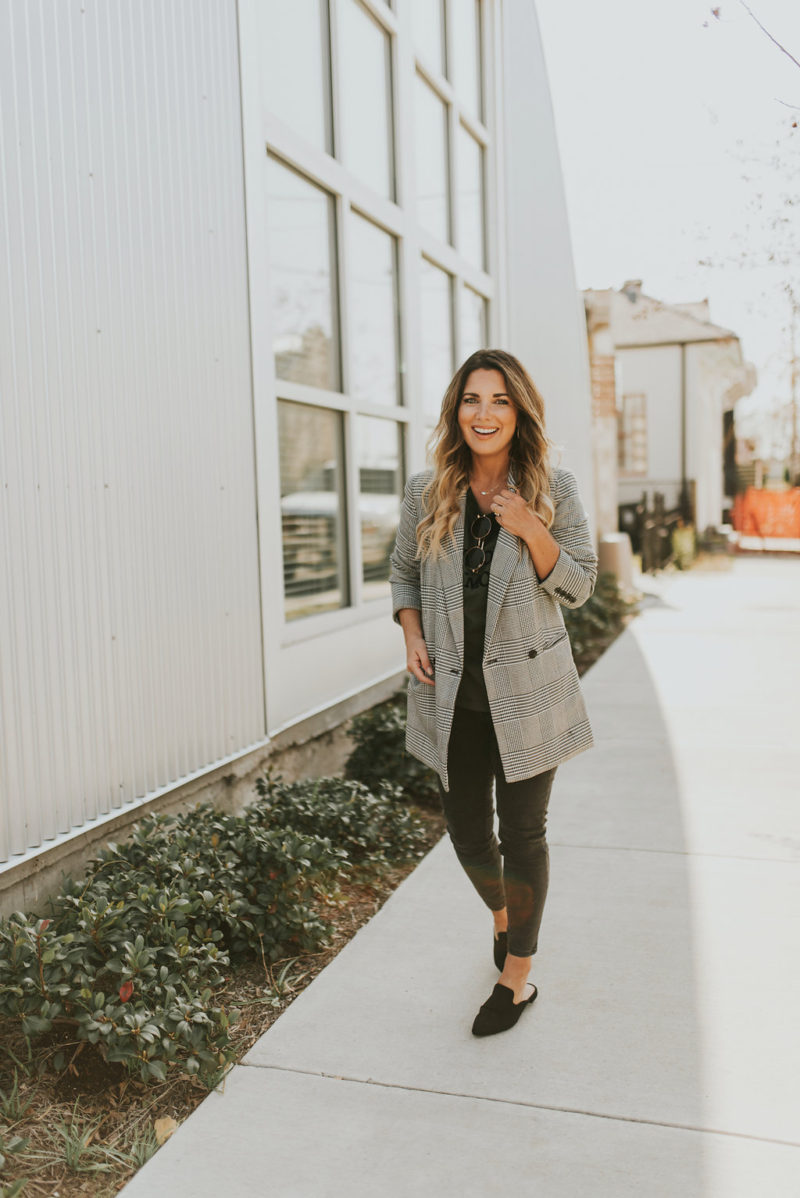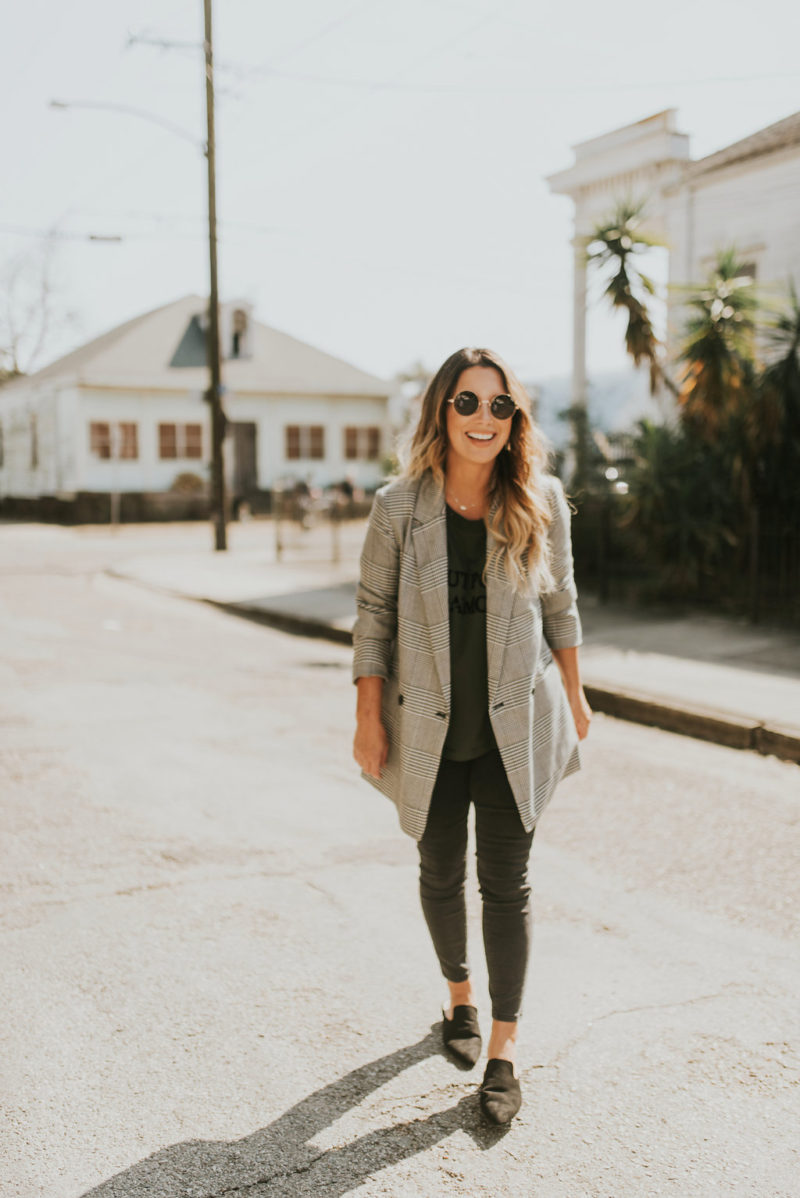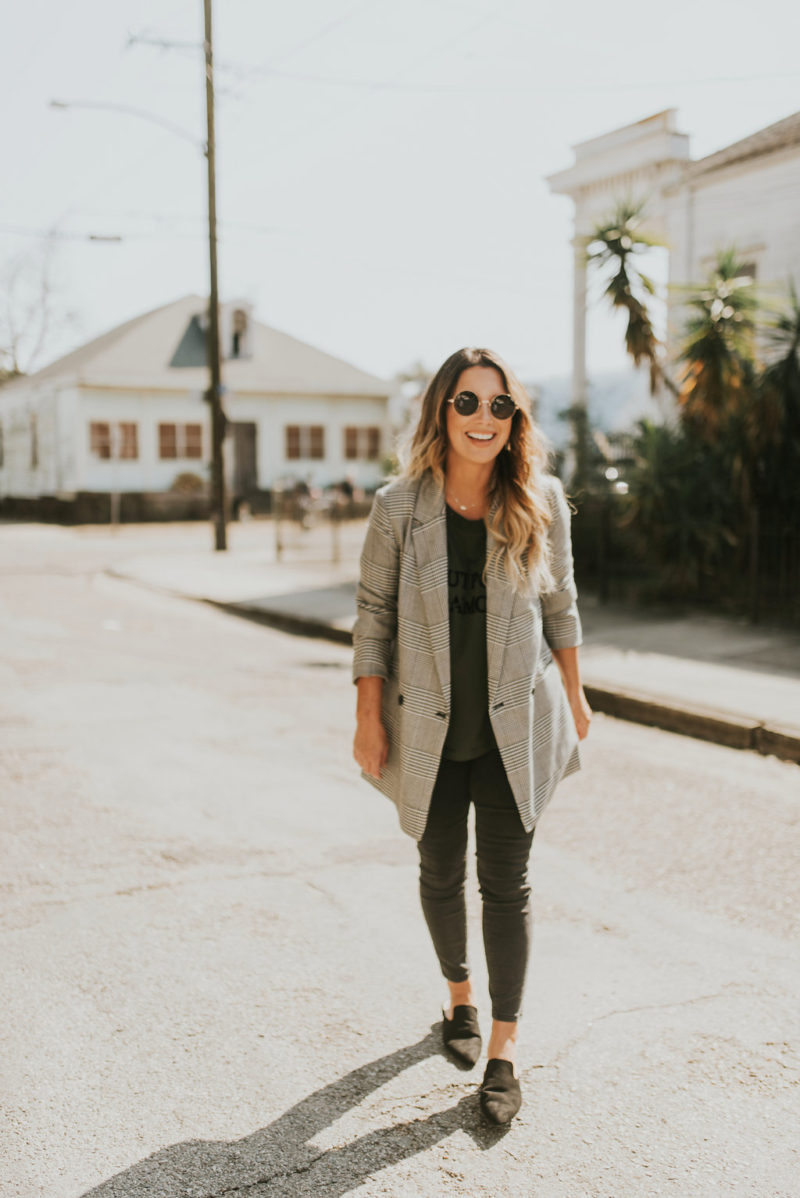 .
.
now, BOOK TALK:
So, in this new read, Unseen, I have taken away some truth that just confirms what my heart needed to hear. I've just completed chapters 1-3, but I've read those chapters two times because it is that good. In the busyness of life, I can slowly lose a part of myself to the everyday mundane task, then there is emails, deadlines, and etc. It's like I get lost in the motions. Those feelings of disconnect begin to rumble, and I lose sight of the Eyes that are always on me. And, I just have to take a time-out to reconnect to the One who keeps pursuing me and trying to capture my attention. He likes me, and He likes you too.
Psalm 139:15, 16, "My frame was not hidden from You when I was made in secret.. Your eyes saw my substance being yet unformed."
(Even in our natal hiddenness, we had a set of eyes on us!!)
.
This age-old God was newly vibrant to me. And, I was starting to think that He might actually like me (right here in this moment). In the pages of His Word, He validated the hearts of those who sought Him in secret. The Lord does not see as man sees; for man looks at the outward appearance, but the Lord looks at the heart… I locked eyes with God anew. I sensed His pleasure. I was wasting time with God. God liked me. And, He wanted to spend time with me.

When you're with someone who knows the quirks of your heart and enjoys you anyway, it's only natural that you want to spend more time with that person. When God was attentive to me -even the small, unseen parts of me- I wanted to reciprocate… I've been fiercely searching the crowd for that face for years, thinking that I would find it only in the eyes of other people. All along, God was growing me, in secret.

..

.
Gahhhh, I'm still heart gushing. I don't have to be bound with unworthiness, disappointment in myself or exhaustion. God whispers to me that He likes me, that He enjoys me, and that He got me. Y'all, He sees us. He is listening. His boundless love is what our heart needs and longs for every day and every moment!! Okay, you  need this book!!! Ha!! Can't wait to share more little nuggets with y'all as read chapters 4-6.
.
.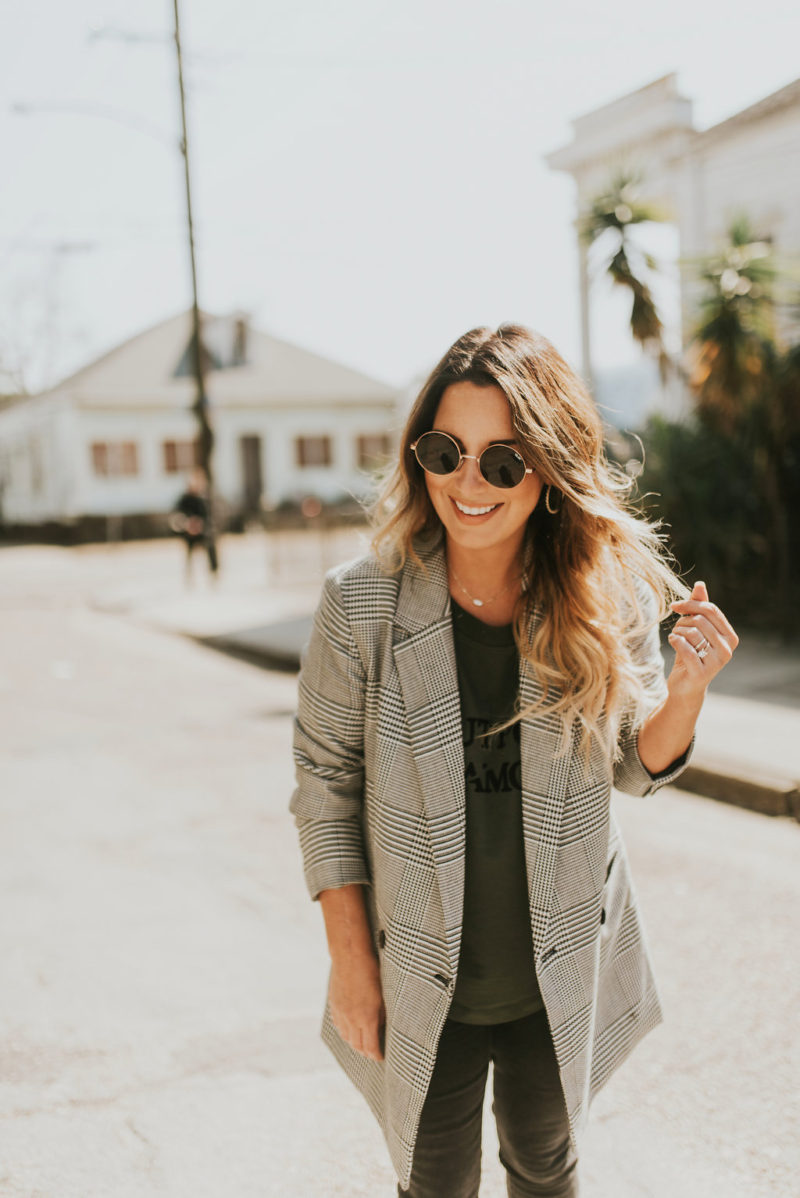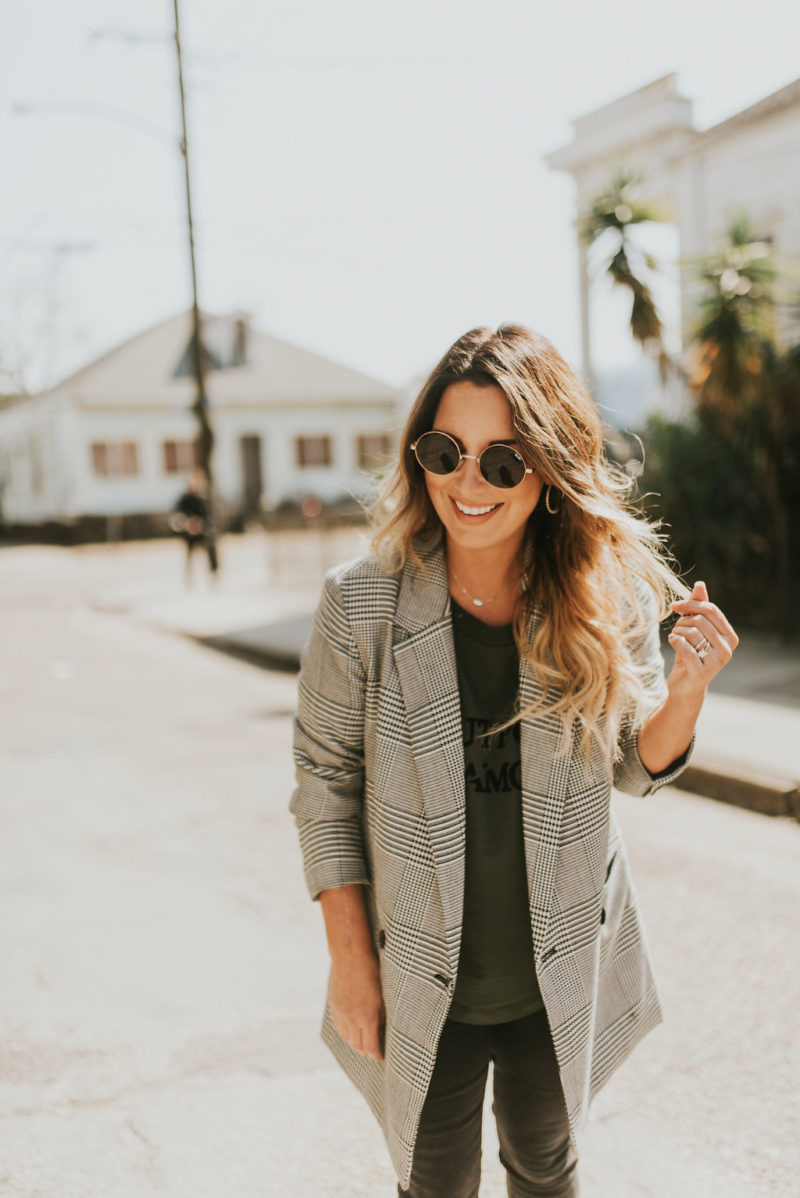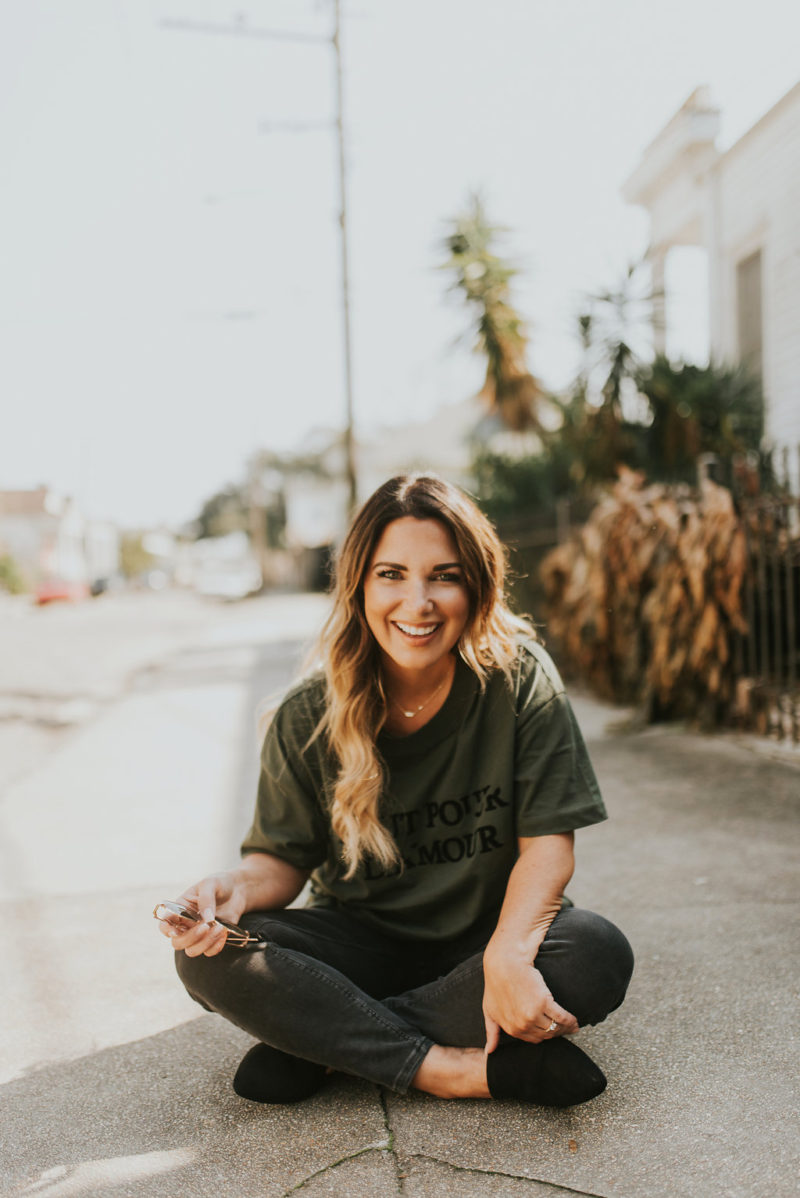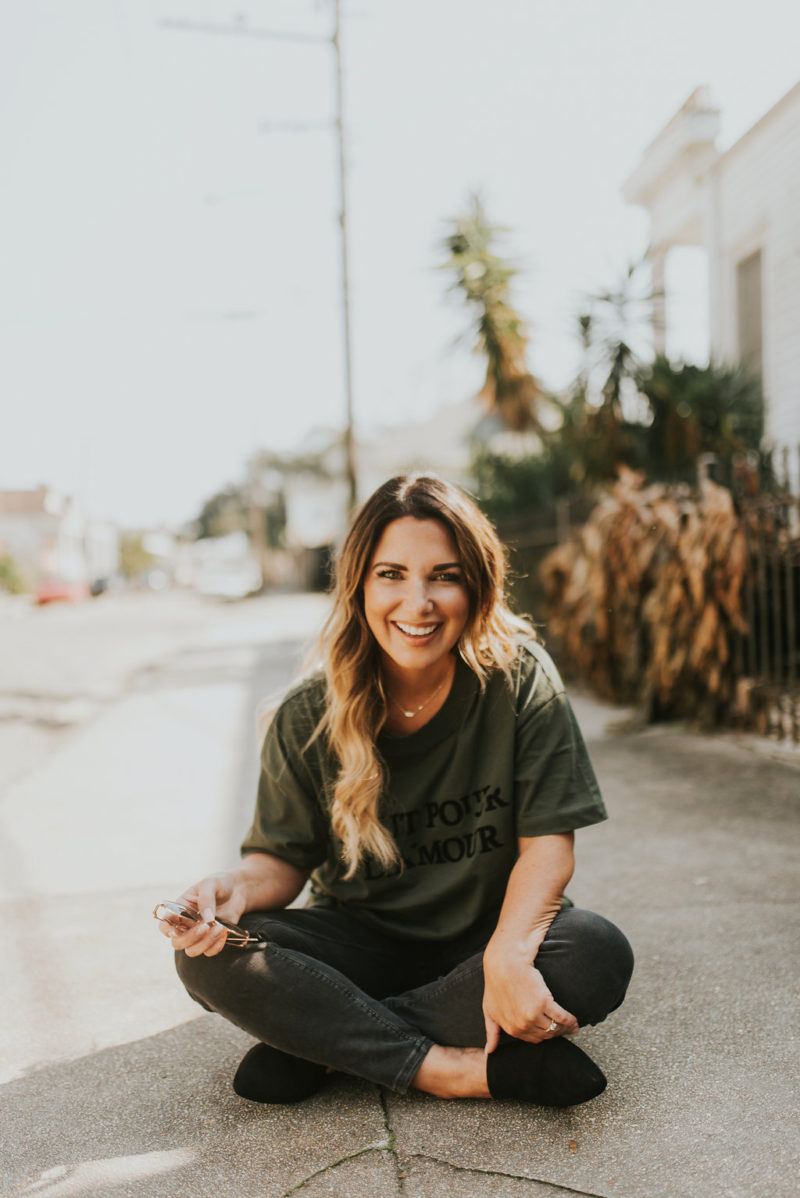 .
Th
Thanks for stopping by my blog. Hope that you continue to have a lovely week.
Thanks River Island for sponsoring this post. All thoughts and opinions are 100% my own.
.
---
SHOP THE POST
---