Happy Weekend, y'all!! Hope that you all are off to a great start. We are currently gearing up for a family day with the kiddos which includes Mexican food and the Lego movie. Yay!! On these family days, I am always looking to dress cute but comfortable. I'm currently obsessed with oversized tops and ruffles so this black top from River Island is perfection. It is lightweight which is another bonus!! You can never go wrong with investing in a few blacks tops. They are my go-to when I don't know what to pair together. I have my eye on this one: here. The lace up details on the back are so cute.
---
shop my post
---

---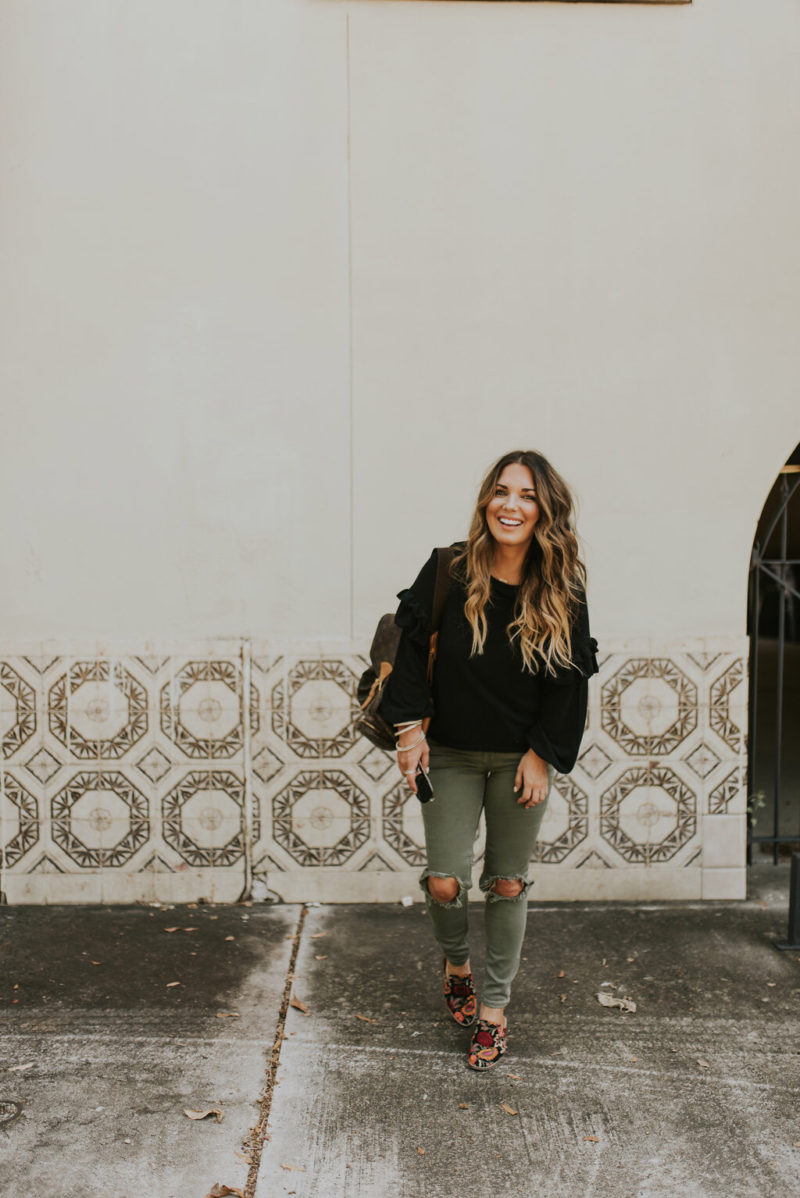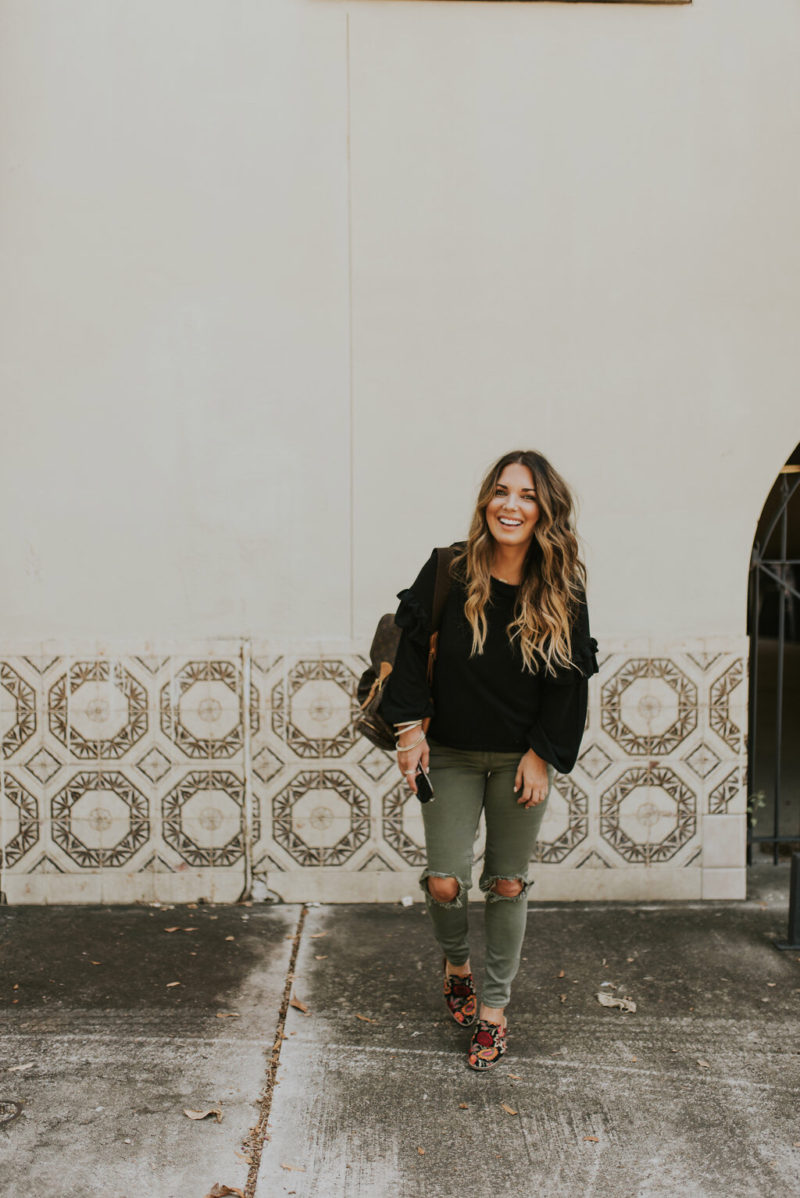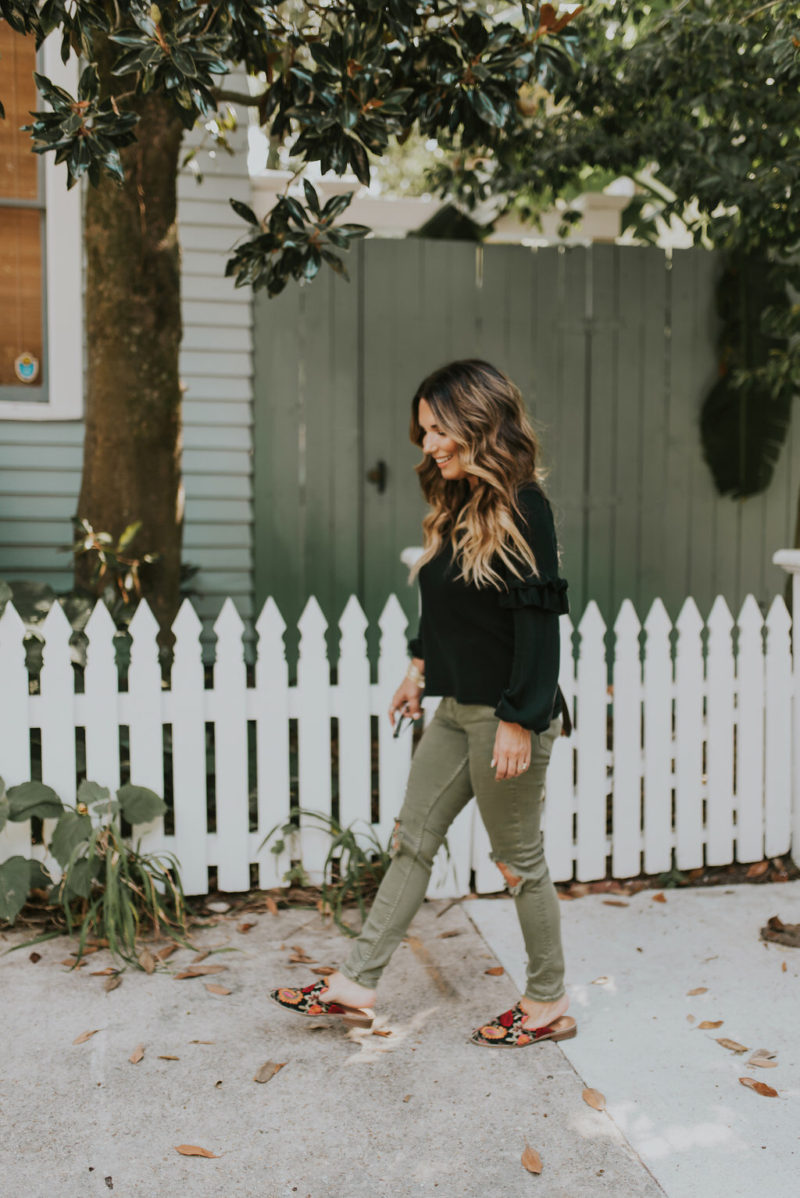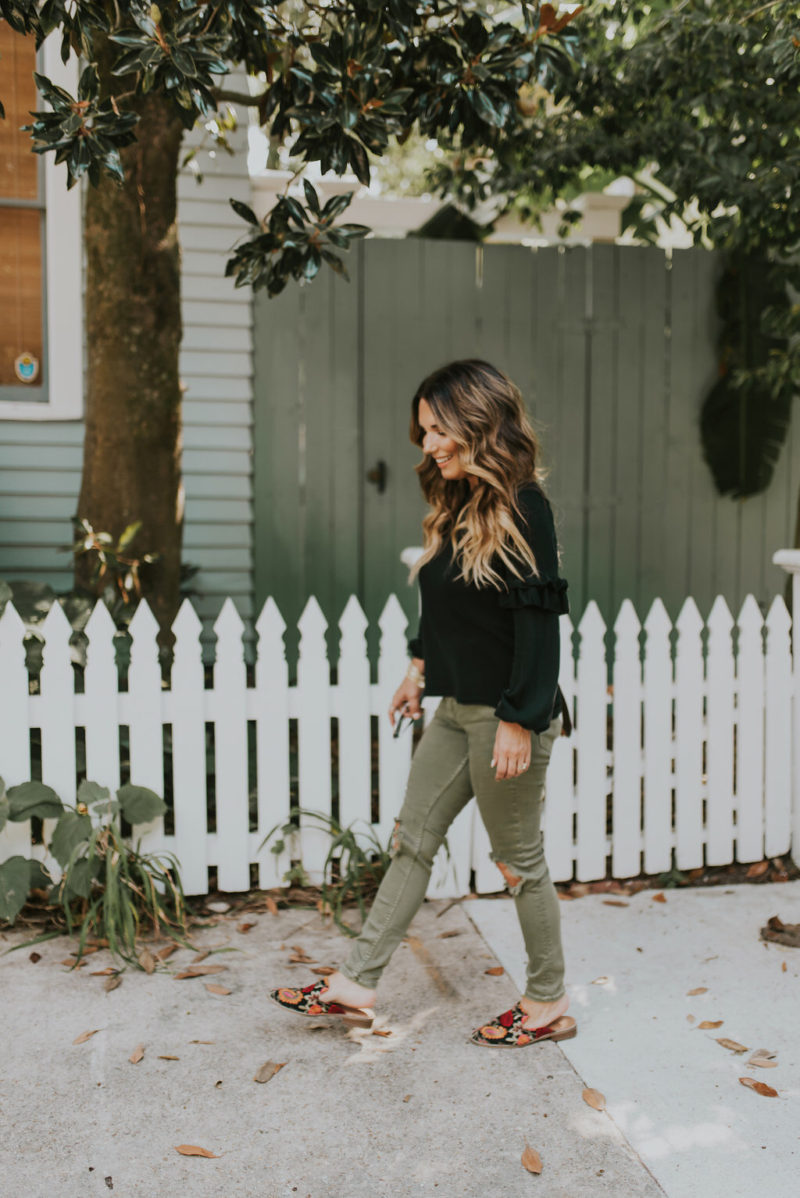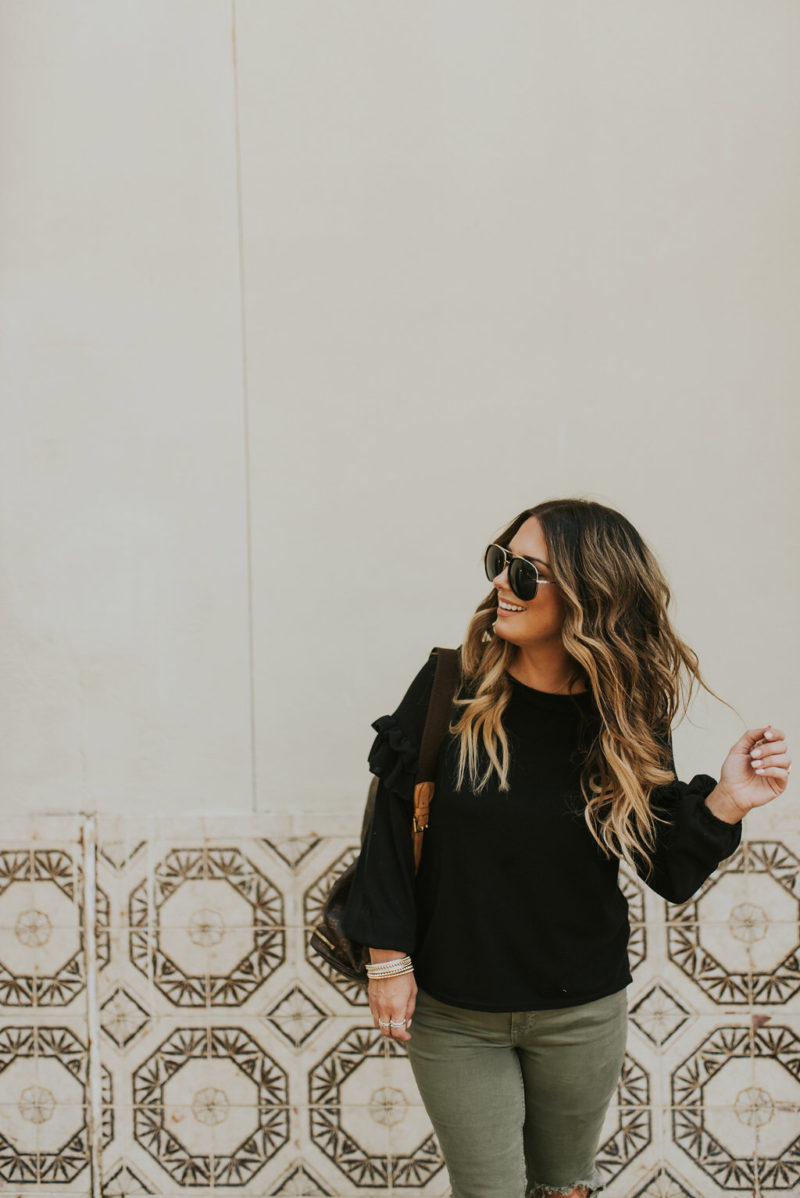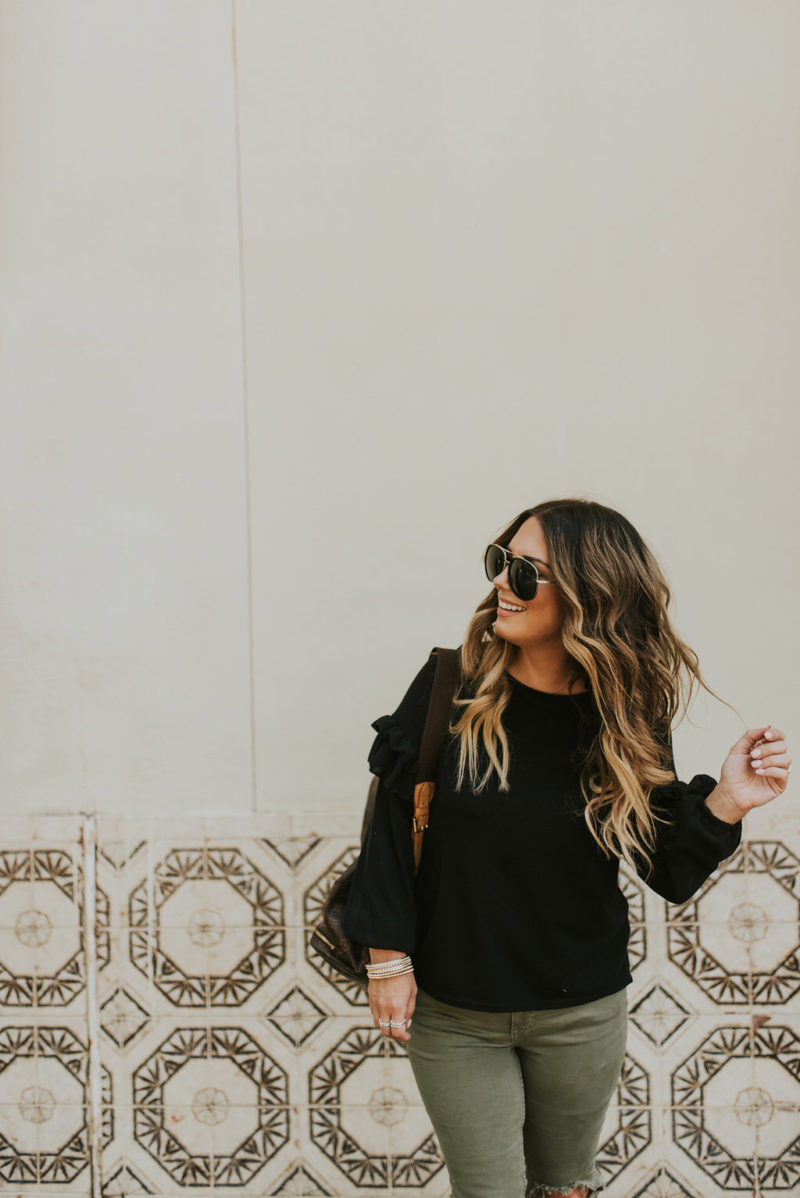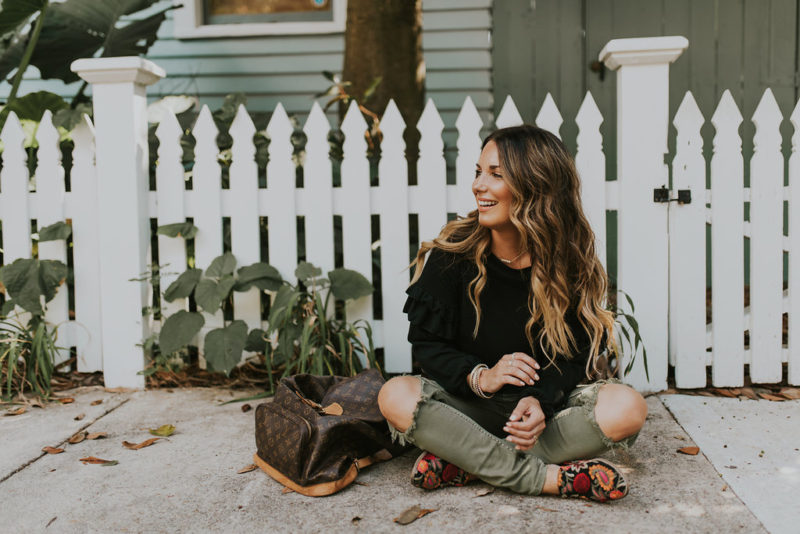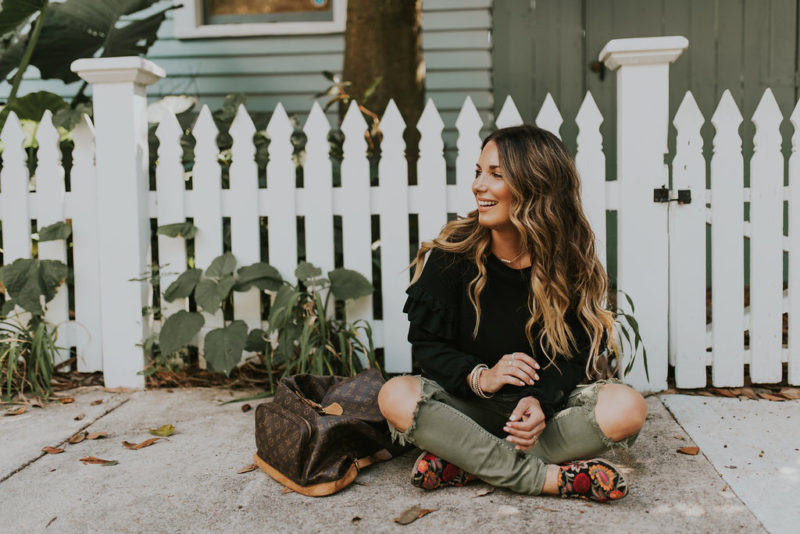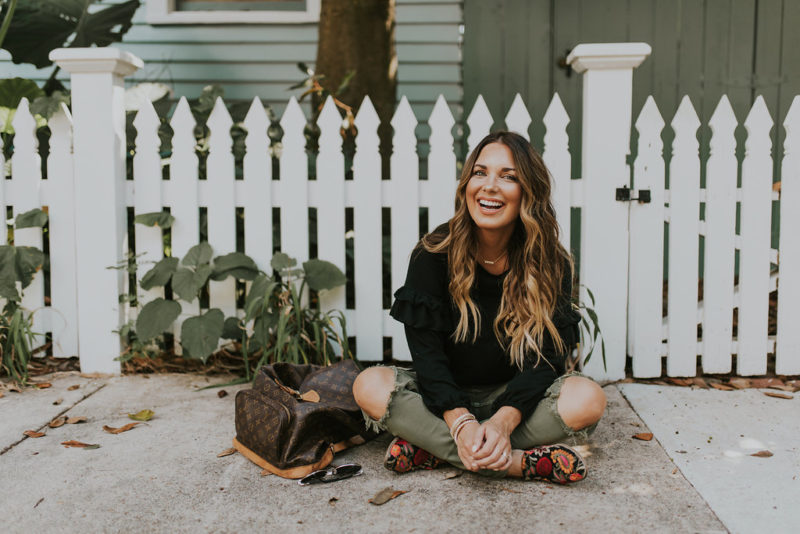 Okay, I wanted to share two easy recipes that we cooked yesterday that were a huge hit. Recently, I asked my Instagram friends to share some of their favorite recipes because I am always on the hunt for quick, yummy meals. WELL, of course, I received so many recipes that I want to cook asap. Thanks again to all of those who shared with me. These are some classic goodies.
And, I'm so sorry that I didn't take any pictures. Next time, I promise to do so.
Brisket Nachos
2-3 lb brisket (I purchased all of my ingredients from Trader Joe's)
1-2 packets of taco seasoning (I used a packet and a half)
Cook in crockpot with a little water for 4-6 hours on high or 8 hours on low. You want to be able to shred it easily with a fork.
Chips of your choice. My fav are the lime, corn chips at Trader Joe's. Add all of your toppings: brisket, black beans, cilantro, pico de gallo, cheese, fresh salsa, sour cream, and lots of diced avocado. I added a little hot sauce too. SO GOOD!!
Sweet and Sour Meatloaf
2 lbs lean ground beef or ground turkey
1 cup of panko bread crumbs
8 tablespoons of hickory or smoky bbq sauce
2 tablespoons of honey
2 tablespoons of dijon mustard
3 tablespoons of worcestershire sauce
salt and pepper to taste
Mix all of the ingredients. Mold into a loaf. Spread a little bit of the bbq sauce, honey and worcestershire over the top f the loaf. Bake for 45 minutes at 350 degrees. Serve with mashed potatoes and petit peas.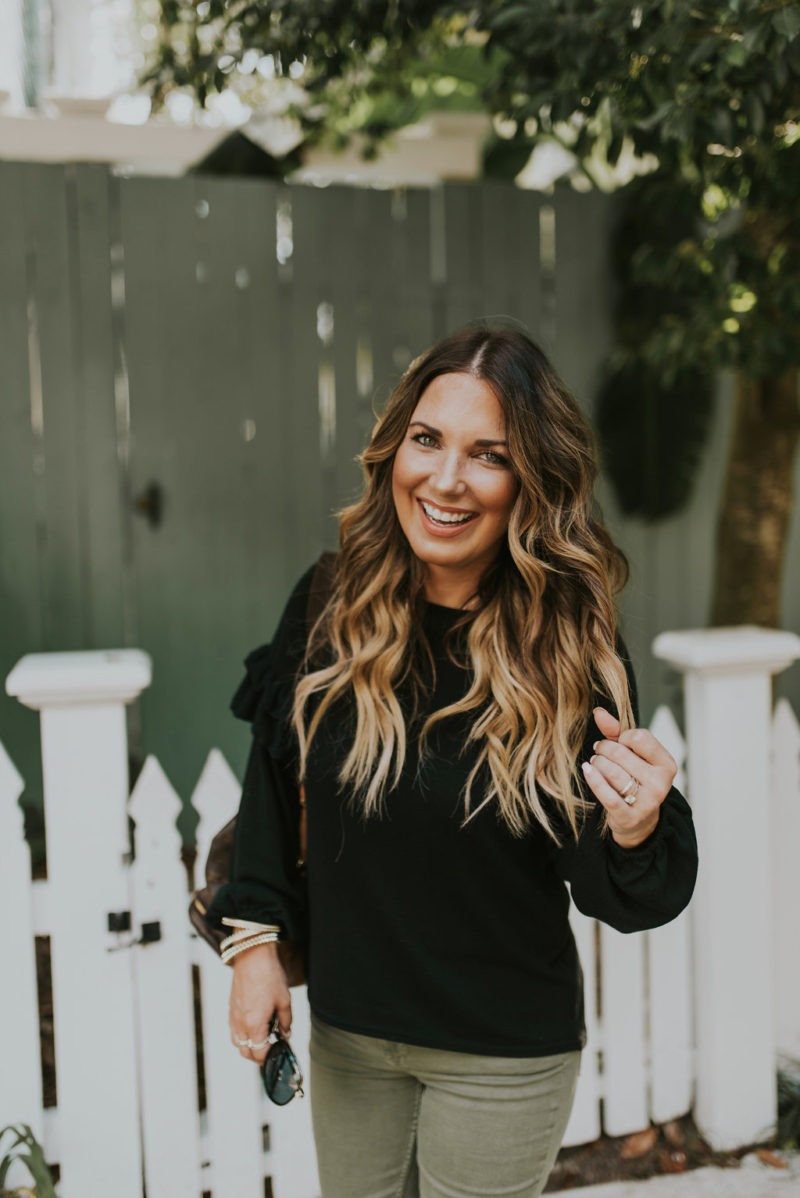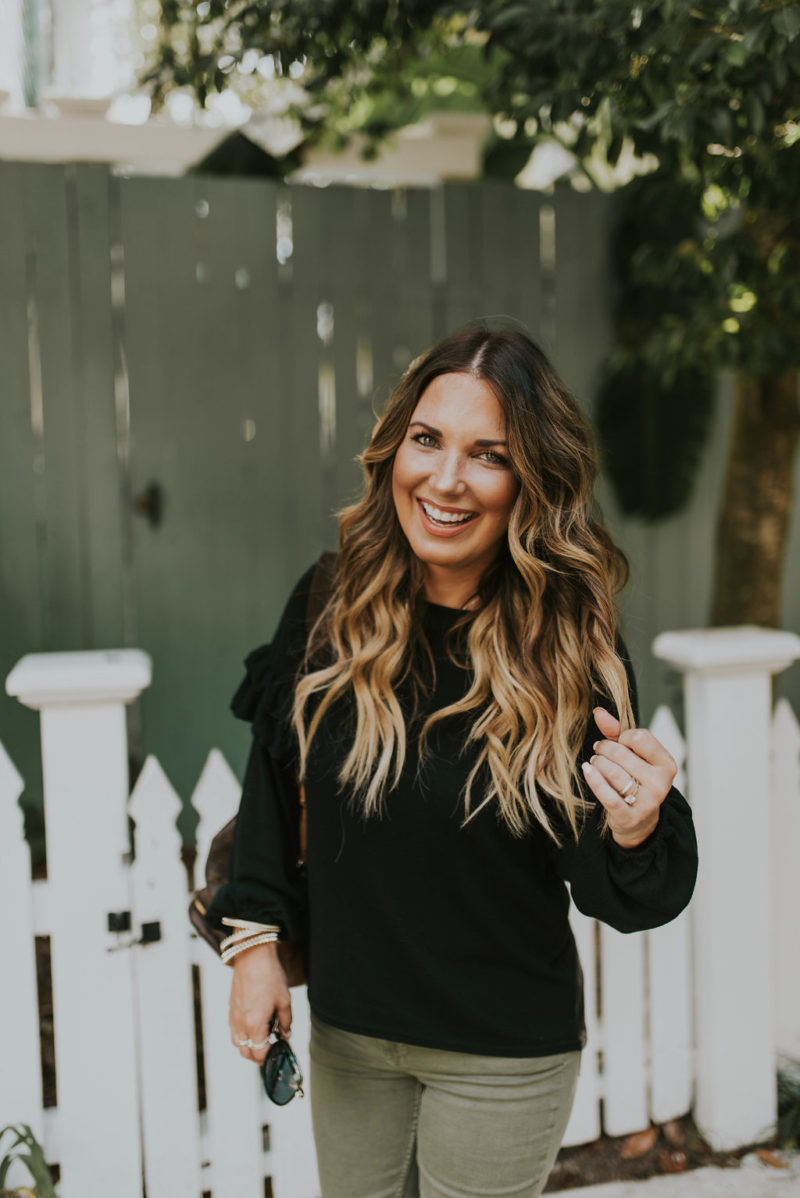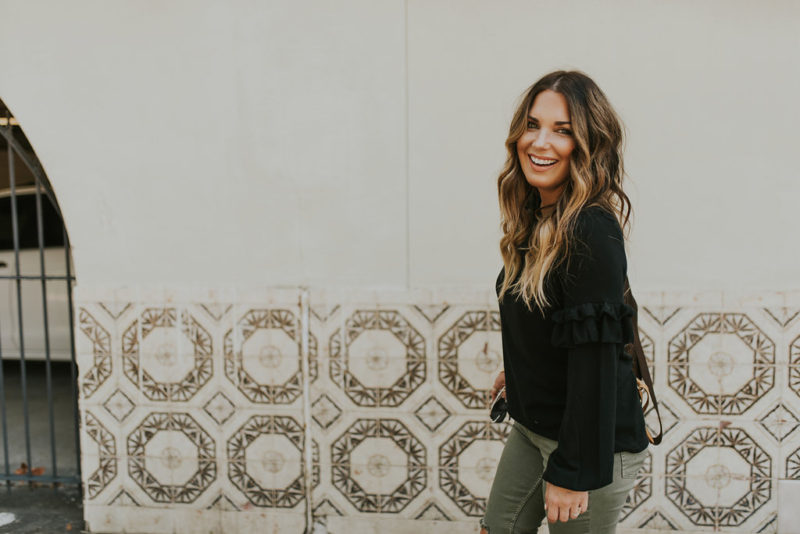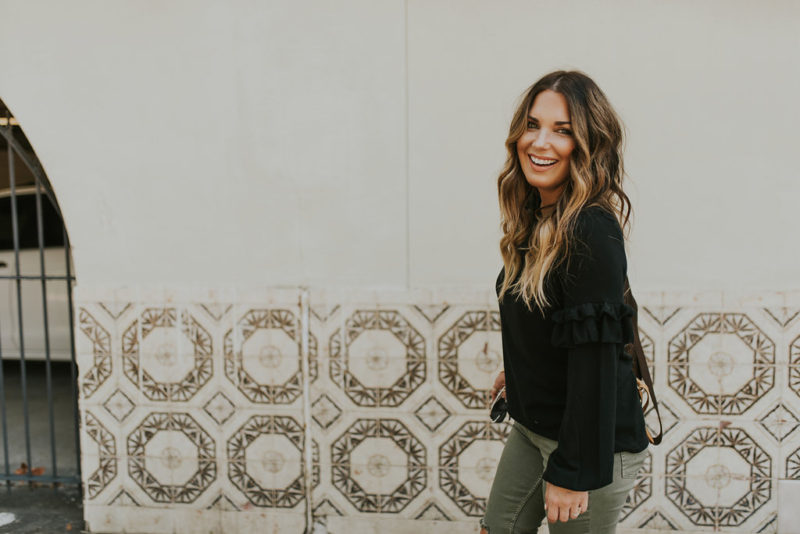 ---
shop my post
---

---
 This post is sponsored by River Island. All opinions and thoughts are my own.