Today marks the first official day of fall. The spirit of the season is already in full swing with pumpkin spice lattes, pumpkin spice candles and pumpkin decorations. This is the beginning of the mad rush with college football, holiday events, festivals, and school dances. My free spirit gets energized just thinking about all of the excitement and the memories that will be made.
Along with that excitement, there is also the fall wardrobe that we start to see in every store and in every commercial. Squealing thoughts begin to bounce around in my head (does that even make sense to you??) when I see chunky sweaters, cozy cardigans, plush hoodies, blanket scarves, corduroy and velvet everything (which are both making a strong comeback). Warm tones (mustard being at the top of the list) and neutrals begin to call my name. HA!! I can already see my husband rolling his eyes as he is reading this post.
"Ah, September, you are the doorway to the season that awakens my soul.." -P.Horton
I partnered with ModCloth to share some fall inspiration with you to help you get as excited about this season as I am. Well, what I love about ModCloth is that their vintage-style clothing connects to all women of all ages. Let's talk about this chunky cardigan for a moment. It has an old school vibe with large, wood-like buttons yet it is soft like a cozy blanket. It pairs perfectly with a basic tee (under $25) like this one that I am wearing. It would also look great thrown over a dress with a neck scarf and booties. I do have to admit that I love that I was able to convert the mustard neck scarf into a headband for an extra pop of color. And, how stinkin' adorable is that peach pumpkin??!!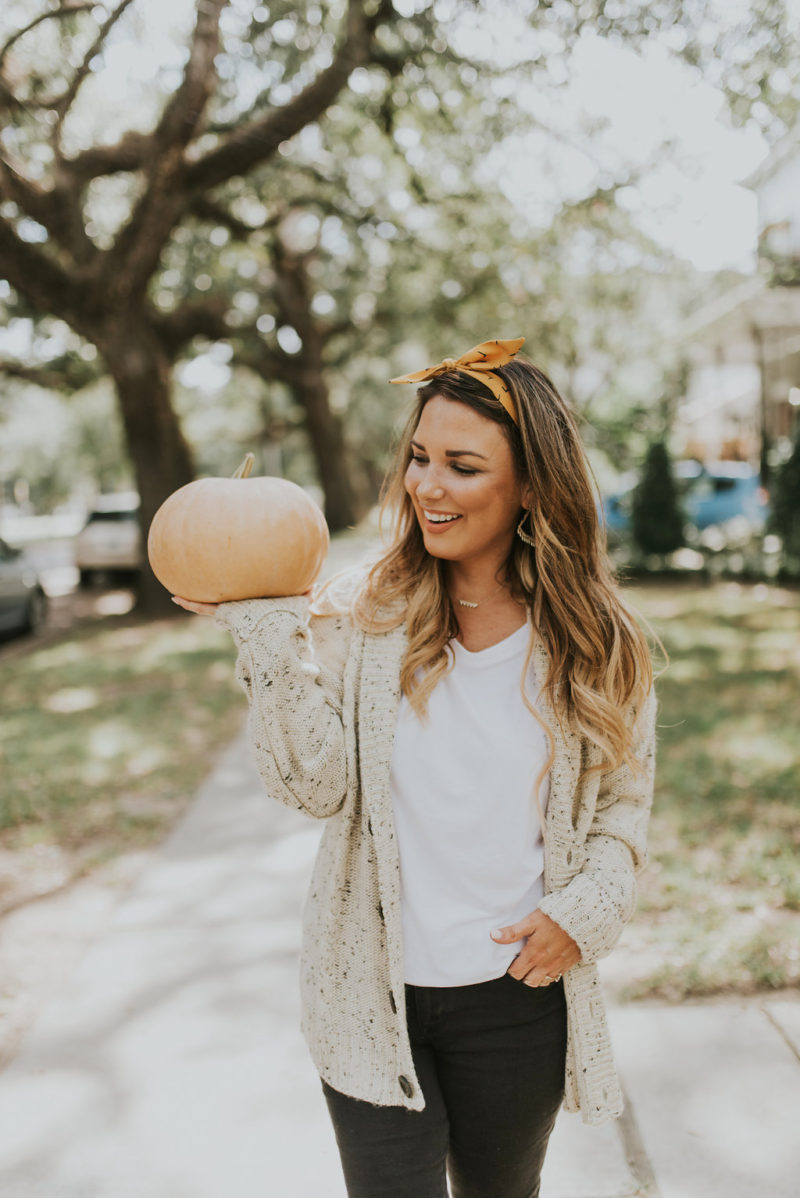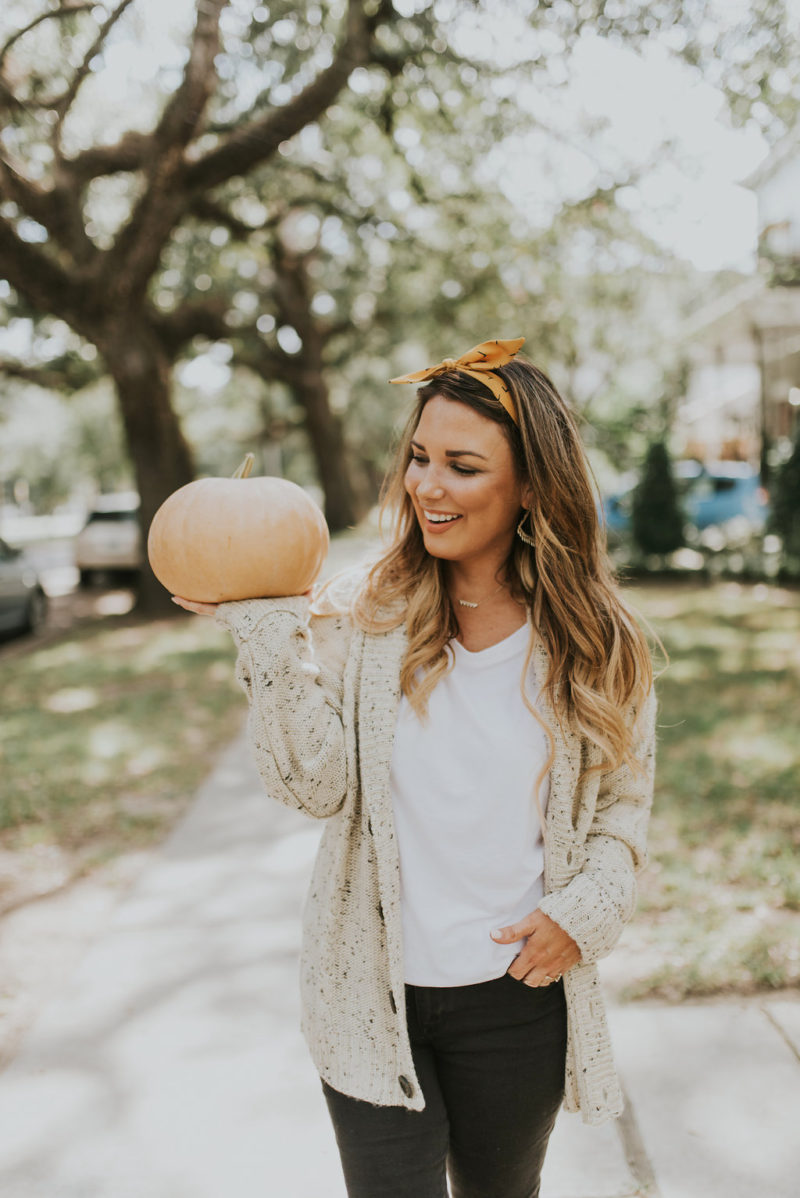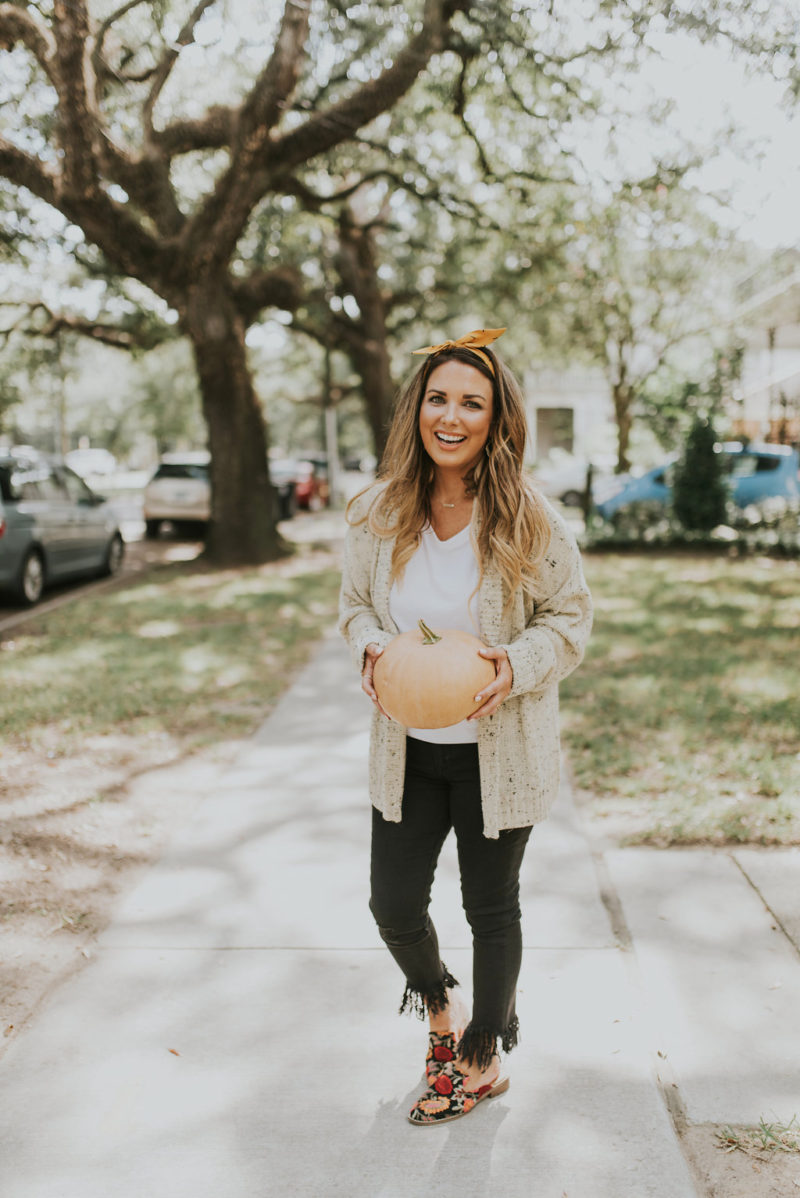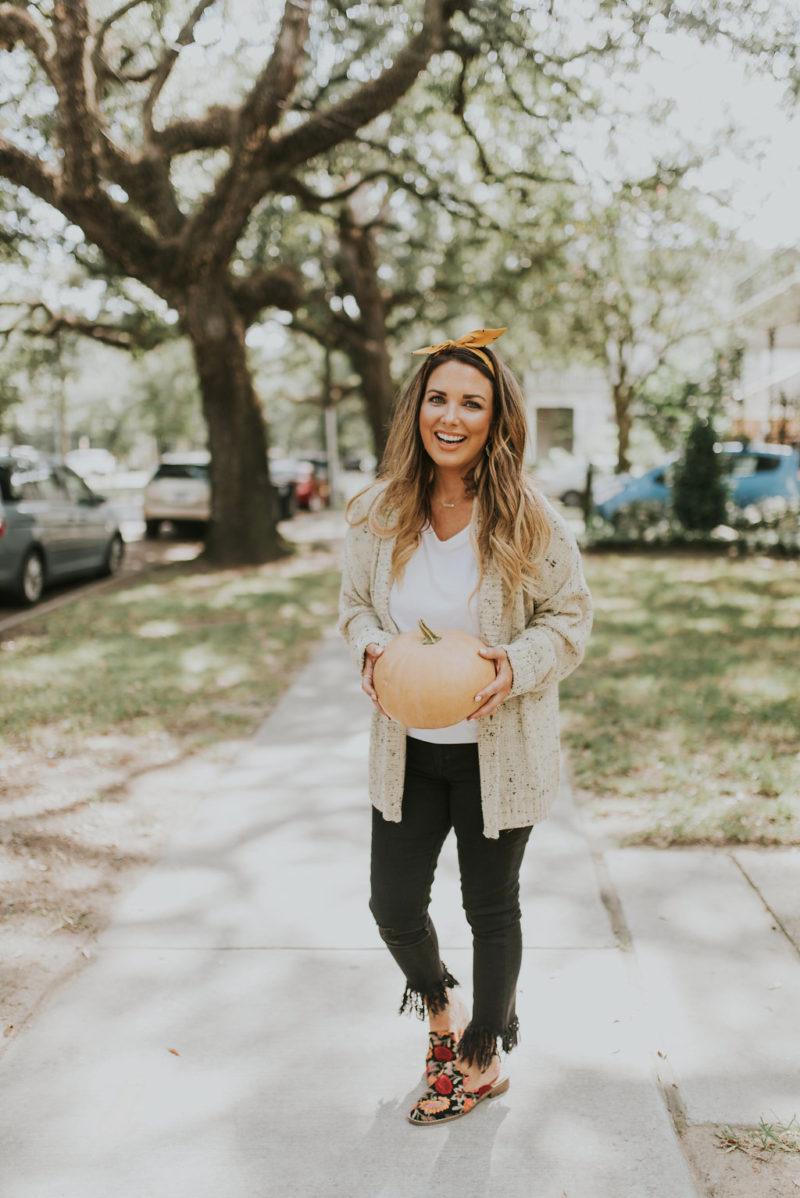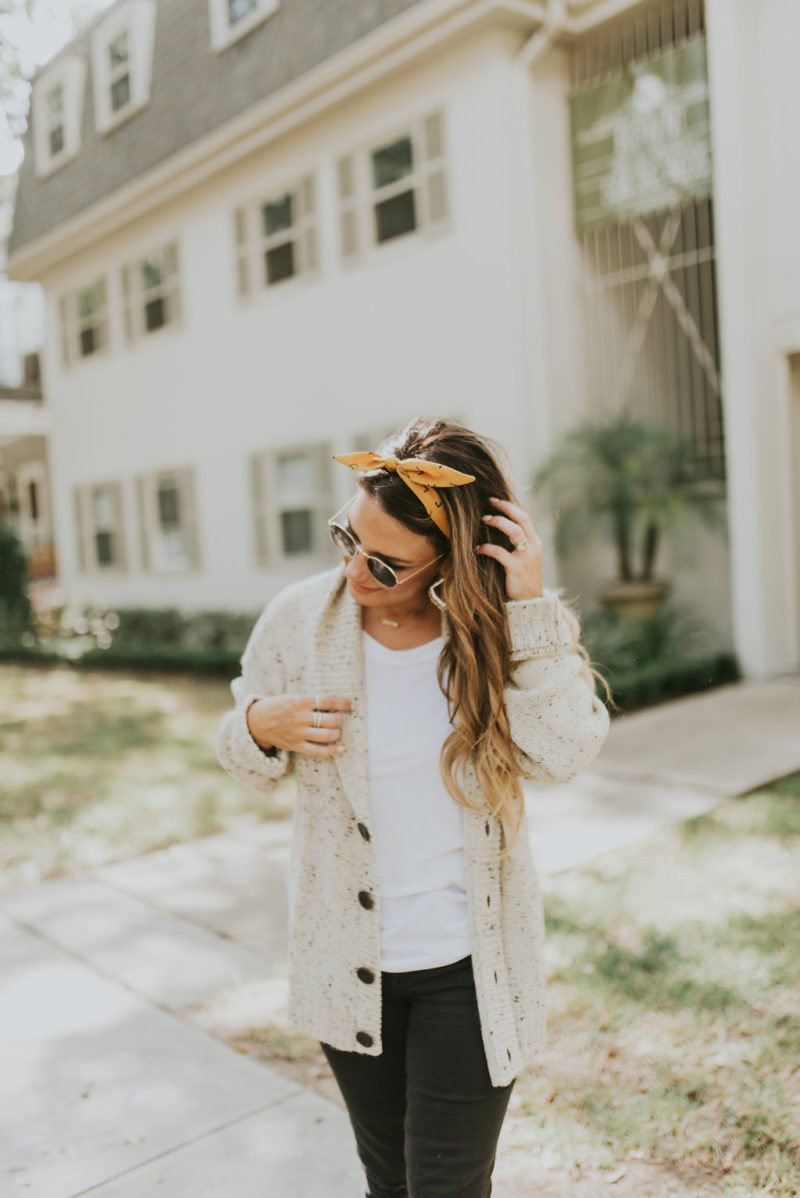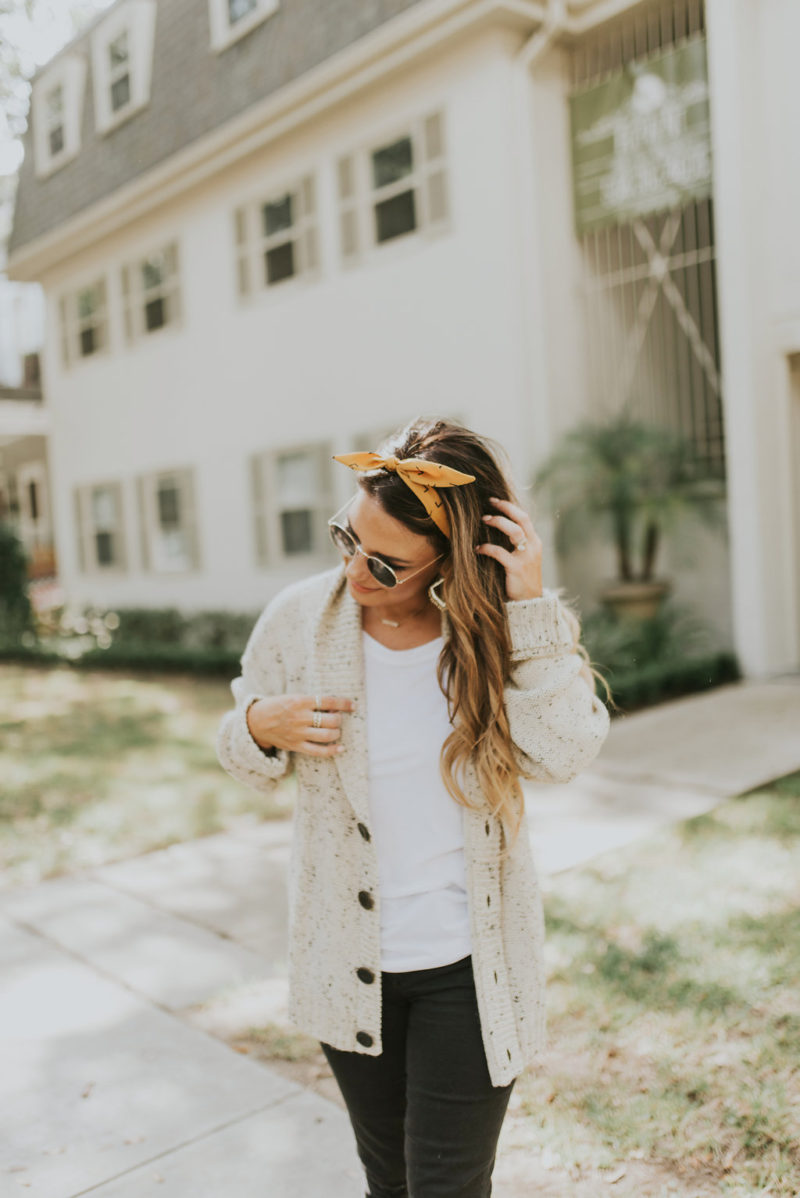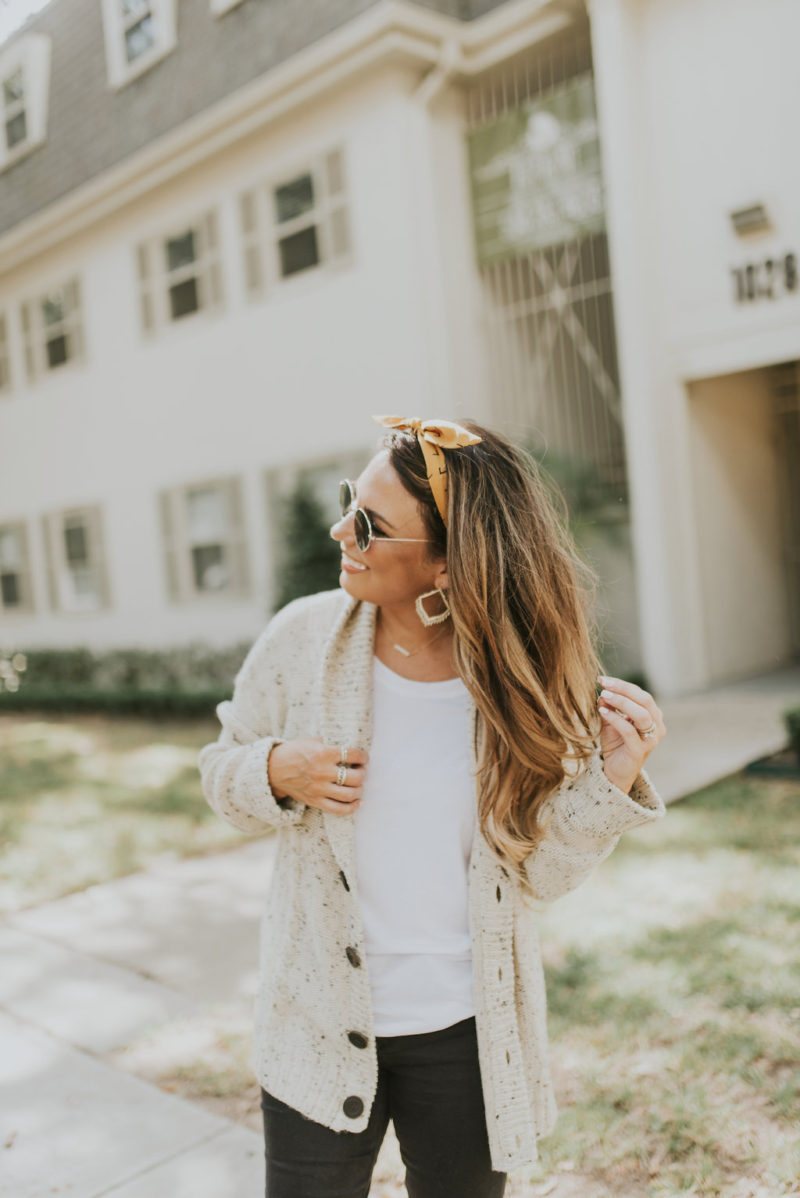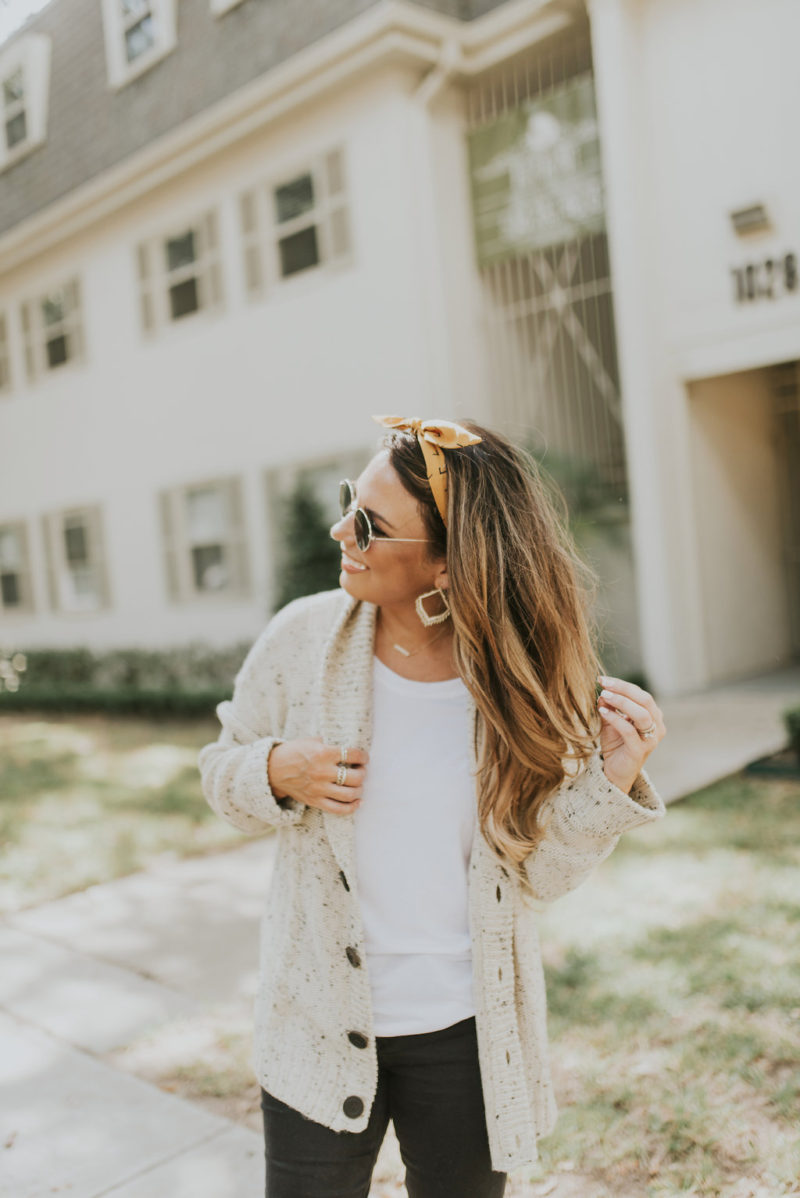 "If a year was tucked into a clock, Autumn would be the magic hour." -V. Erickson
Last night, I was watching my kids get all stoked about swim practice and soccer practice like I have been about the fall season (Autumn). After practice when reality set in for them that they had responsibilities (like homework and chores), their big smiles and enthusiastic feelings came to a halt. Can you relate?? It's like "wah-wah"!!!! This reminded me of myself in life. I'll get so busy and bouncy about life that I forget that my world (and family) needs order and my mind needs to have a healthy diet plan. I'm STILL learning to not be controlled by my feelings. Jesus take the wheel in every season!!!!!
Talking about feelings, this Corduroy jumper is giving me all of the feels. The vintage, 70's vibe is so my favorite right now. I love it paired with a bell sleeve top and this brim hat.

chunky cardigan || basic white tee || mustard neck scarf ||  corduroy jumper
This post was sponsored by ModCloth but all opinions and thoughts were my own.