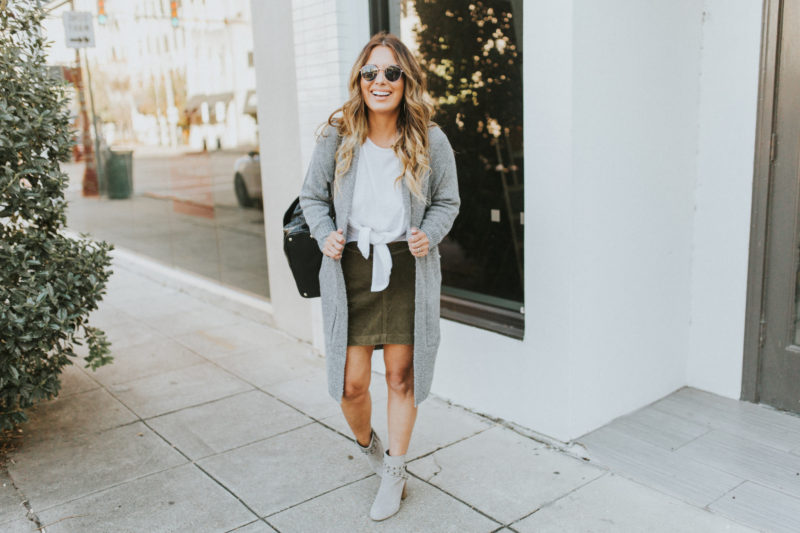 Happy weekend to you all. Can't believe that we have entered the month of November!! WOW!! Any who, it's Friday so why not share some more of my favorites with you!! This list continues to grow because I somehow discover more and more great finds. Thanks to all of these smart marketers. So, to be honest, I tend to turn my nose up when the price tag is over $50 for something that I don't believe in quite yet. So, I wanted to share a few items that I believe in and will continue to purchase.
Here we go…
>> Let me start off by drawing your attention to this long knit cardigan from Jess Lea Boutique. Let me say this "it's the bomb.com!!!!!!". Y'all, it comes in two colors which I was torn because I love both the gray and the black. Of course, you know which color won by looking at the pictures. OHH, and bonus is that it has pockets. Did you notice that most cardigans do not have pockets?!?!?? I need pockets in my life. You can snag you this cardigan for under $50 HERE.
>> Next up, the Velvet Creme by Ashley Sievert Beauty is amazing!! I am hooked and won't waste my money on any other foundation. I am also obsessed with her bronzer and highlighting concealer too. By the way, you can order a sample packet to find your perfect shade.
>> I have mentioned this one in my stories multiple times. But, I found the perfect long sleeve tee for only $19, and it comes in six colors which I own two of the colors thus far. It is lightweight and great for layering. I knotted this exact white tee and paired it with the Jess Lea Boutique cardigan.
>> Does dirty hair days get on your nerves??? Well, my favorite solution to this problem is Dove Dry Shampoo. It smells amazing and actually works. It helps me prolong my hair washing to only twice a week!!
>> Last but not least, if you have an IPhone7 and get so frustrated that you can't listen to music on your headphones and charge your phone at the same time, I have the answer to this problem. This adapter will change your life. Now, I can watch a movie while charging my phone!! Hallelujah!!!!!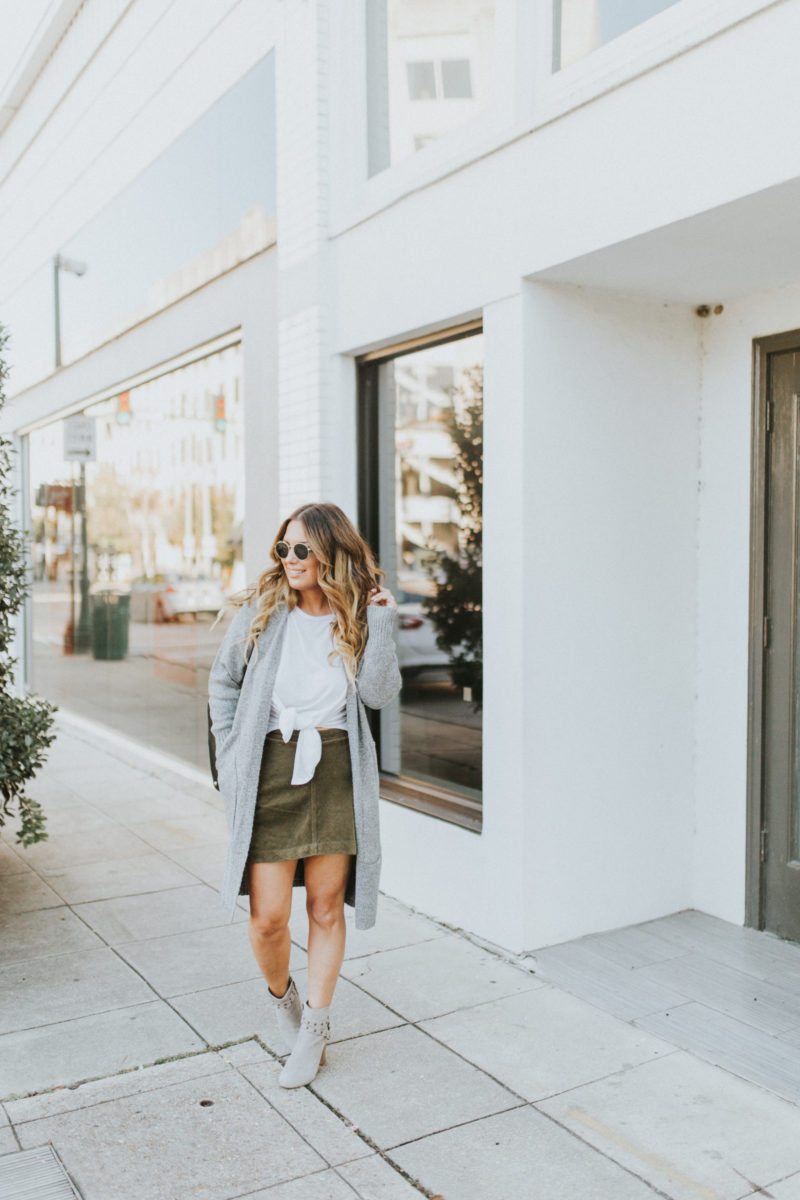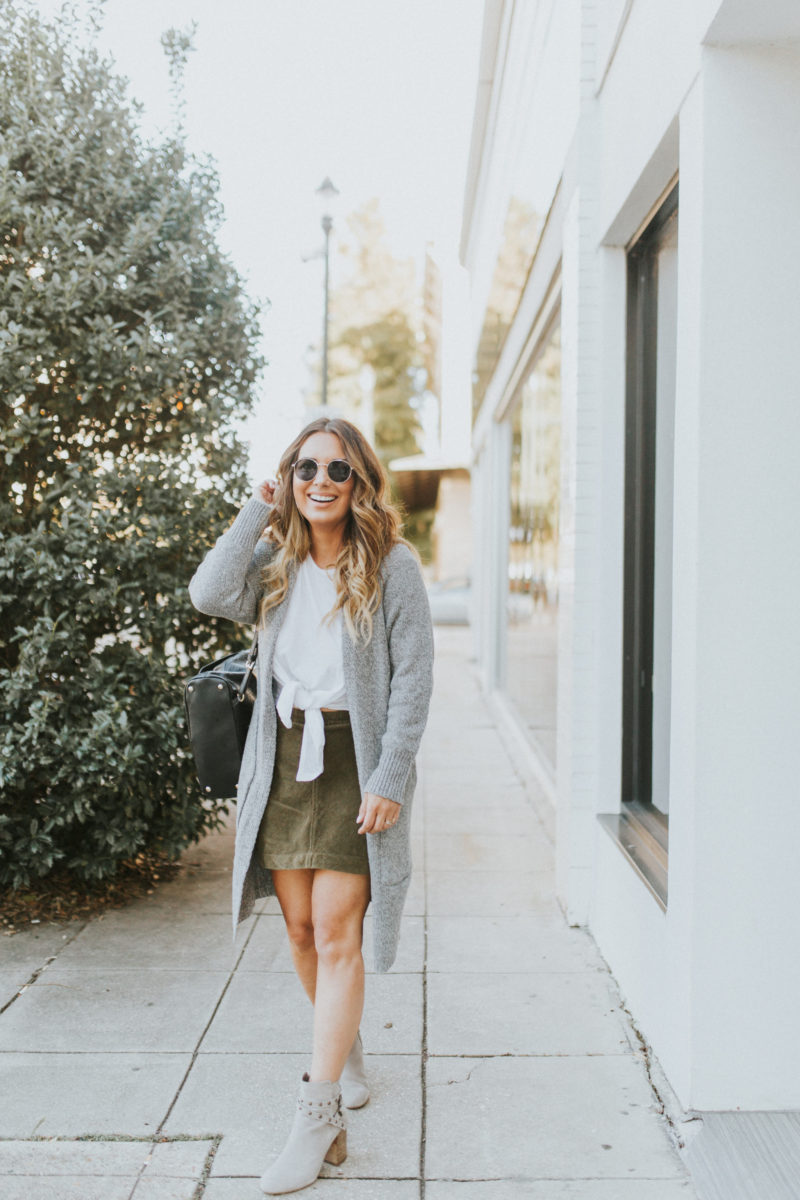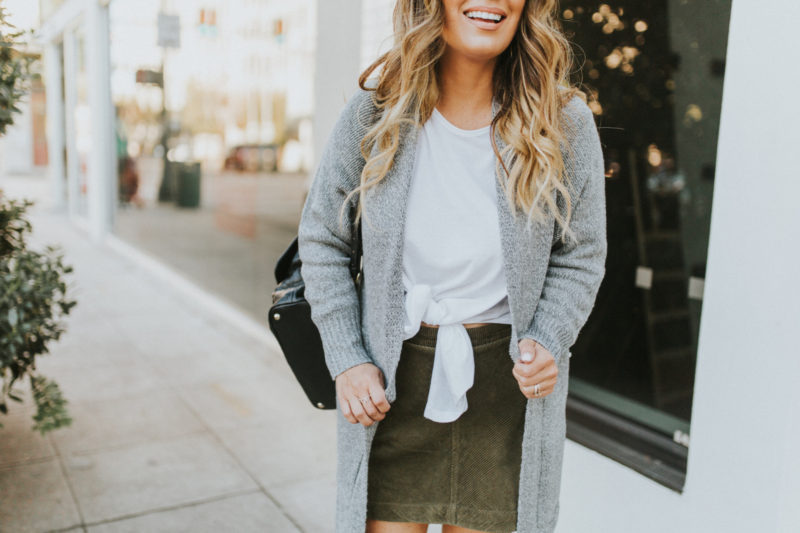 Thanks to Jess Lea Boutique for sponsoring this post today. All thoughts and opinions are 100% my own.