Hello friends!! I won't waste any time. And, I'm jumping right into this fun subject. I am that girl that has way too many white tees and wears the same pair of jeans with everything. So, I have learned how to spice up my favorite basics. We all have these three items sitting in our closet or can easily purchase one of the three to spice up our fall wardrobe.
1: ADD A KIMONO
Give me all of the kimonos. I have been a huge fan of this trend. I even got my momma loving it!! They add the perfect amount of spice to any outfit. I love them with dresses and booties or shorts and booties too. I found my particular kimono at Foi Boutique. Foi Boutique always has a great selection of kimonos during every season. They have a feather printed kimono that is killer. What I love about my particular kimono is that it is ankle length. I have shorter ones, but the ankle length is my favorite. The colors are quite fabulous too. Make sure to visit their FB page: HERE or their IG page: HERE.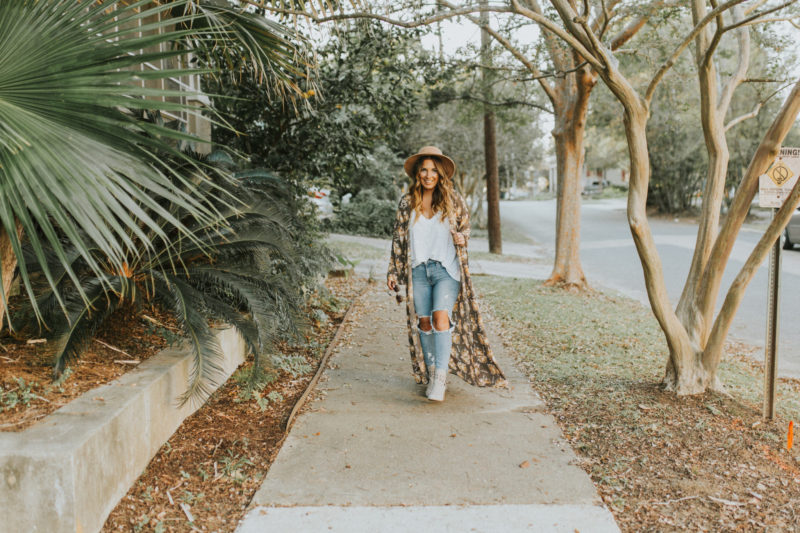 2: ADD BOOTIES
Studded booties, neutral booties, cognac booties, velvet booties: these will definitely spice up the basics. I recently purchased these studded booties for less than $60, and I am obsessed. I am listing some other my favorites below.


3. ADD A HAT
If you have been following me for a while, you would surely know that I am an avid hat wearer. They add the perfect amount of sass and style to the basic tee and jeans outfit. Mine that I am wearing (found HERE) is under $30 and adorbs. I love to wear them with a sweater and jeans too. Listed below are a few of the ones that I own or want to add to my collection.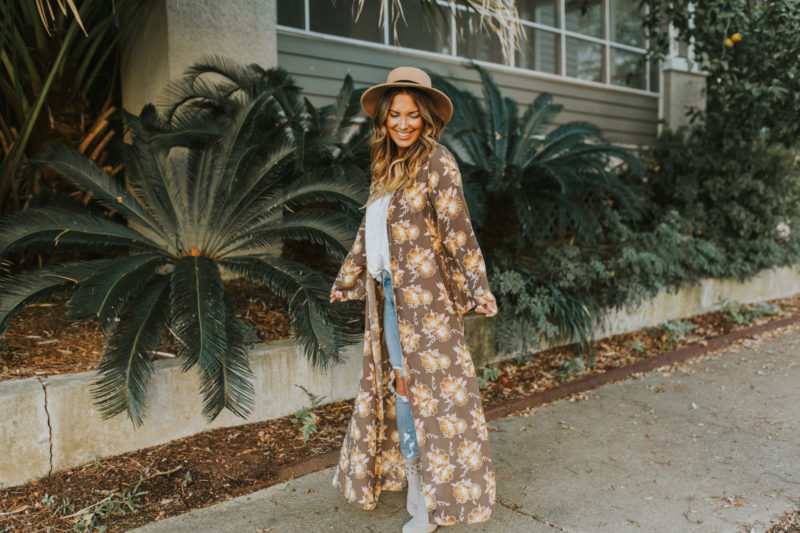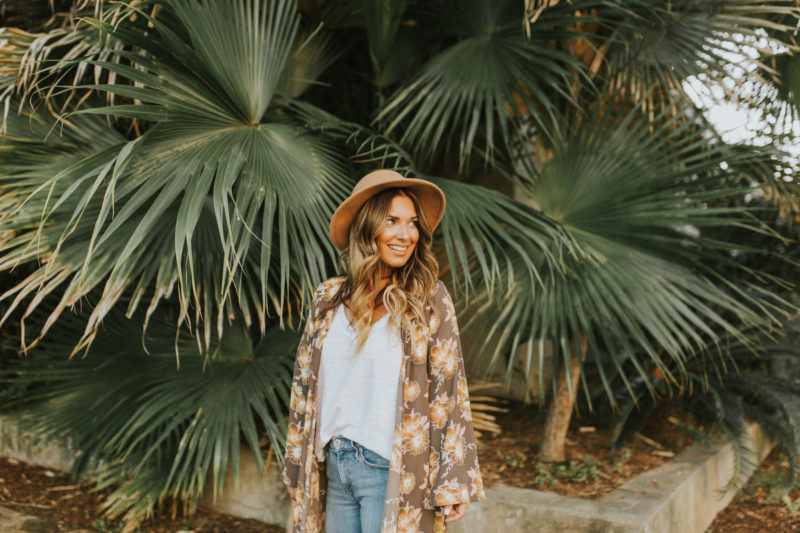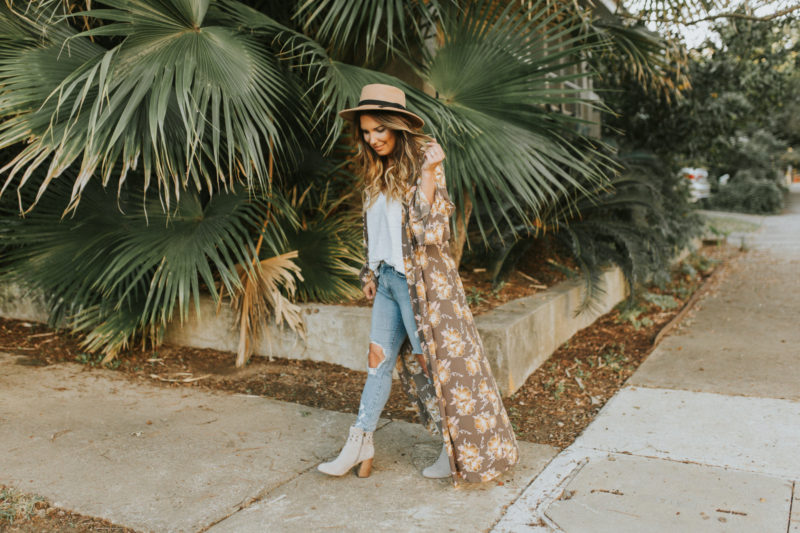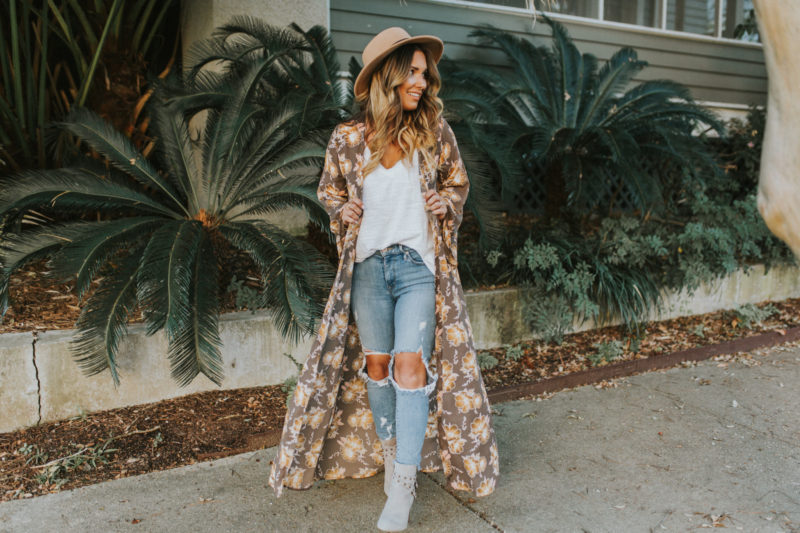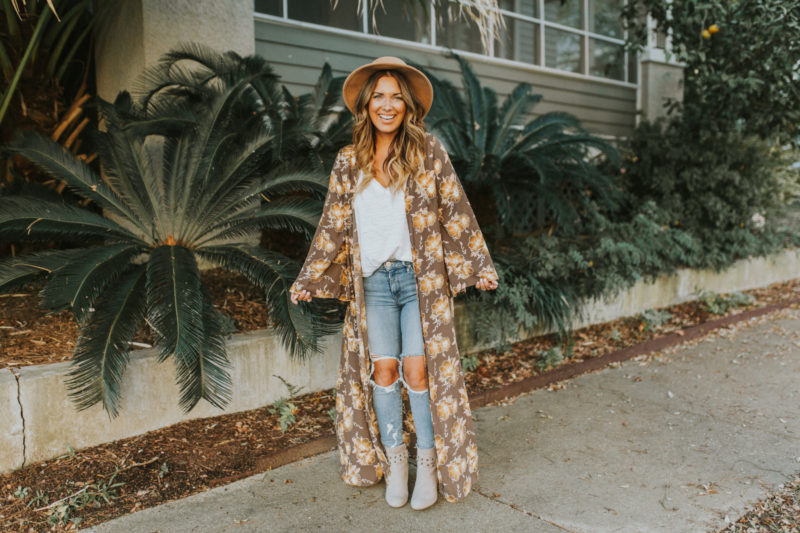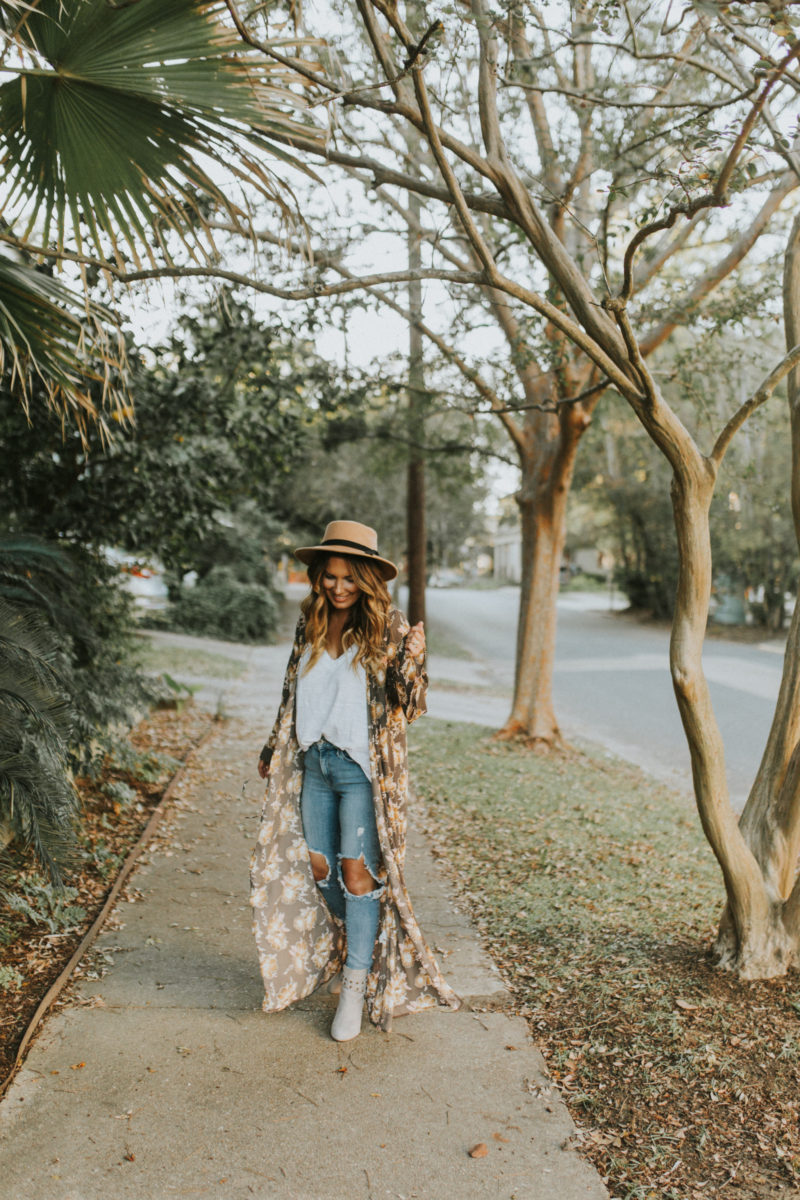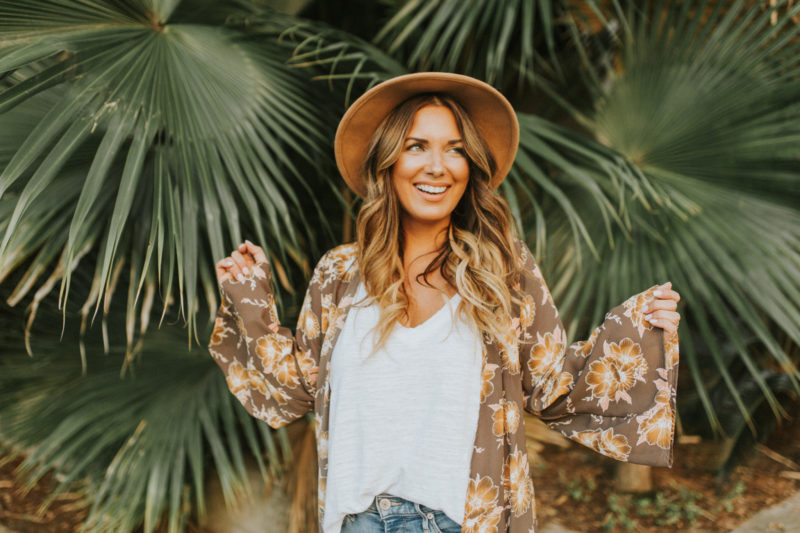 Thanks again to Foi Boutique for this darling kimono. Make sure to go check out their social accounts and shop their pretty, fall arrivals. They add items to their pages everyday.
Have a wonderful day my friends!!