Express {dress} | Express {snakeskin crossbody} | Nordstrom {booties} | H&M {sold out, similar here}
shop the post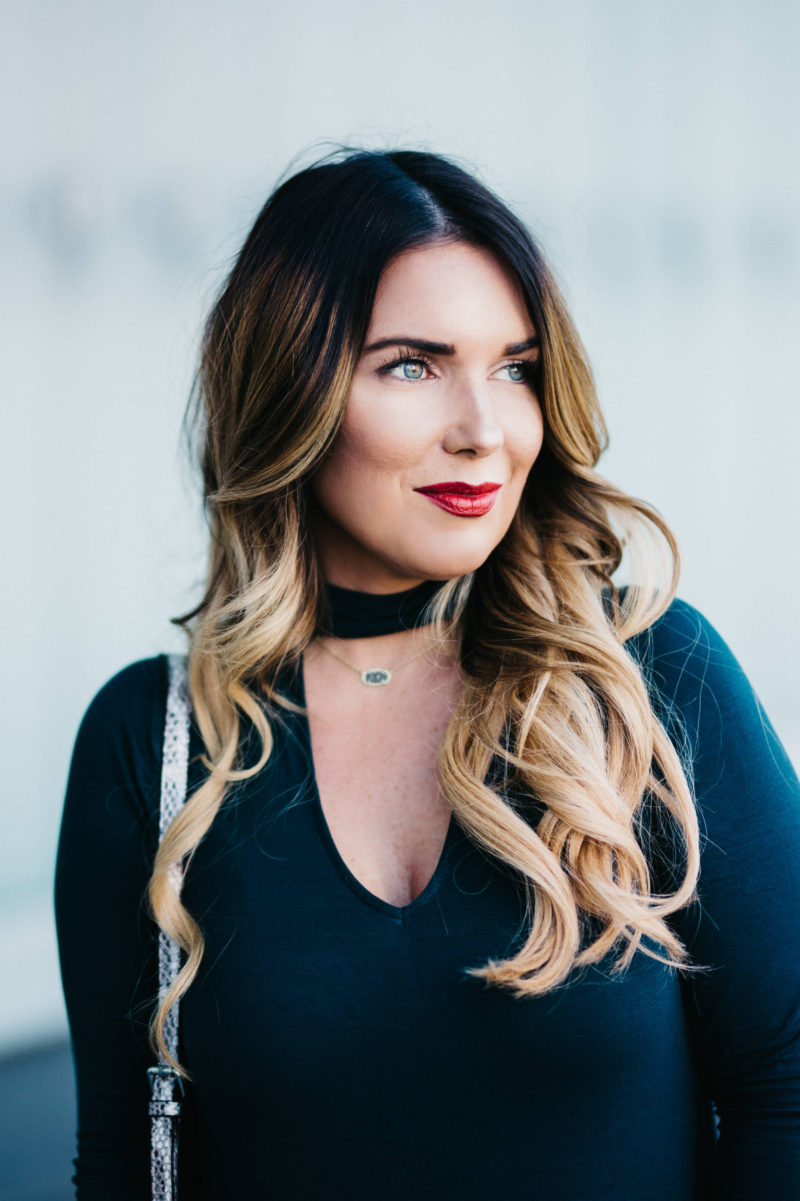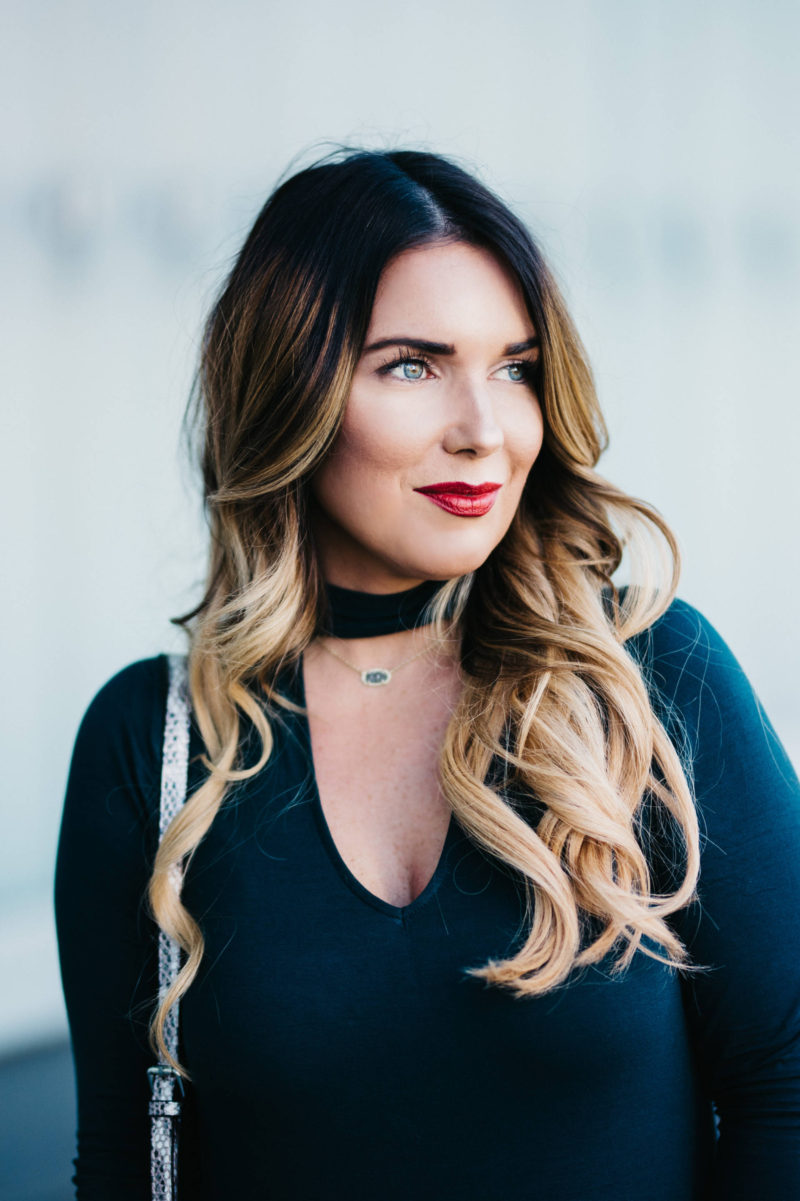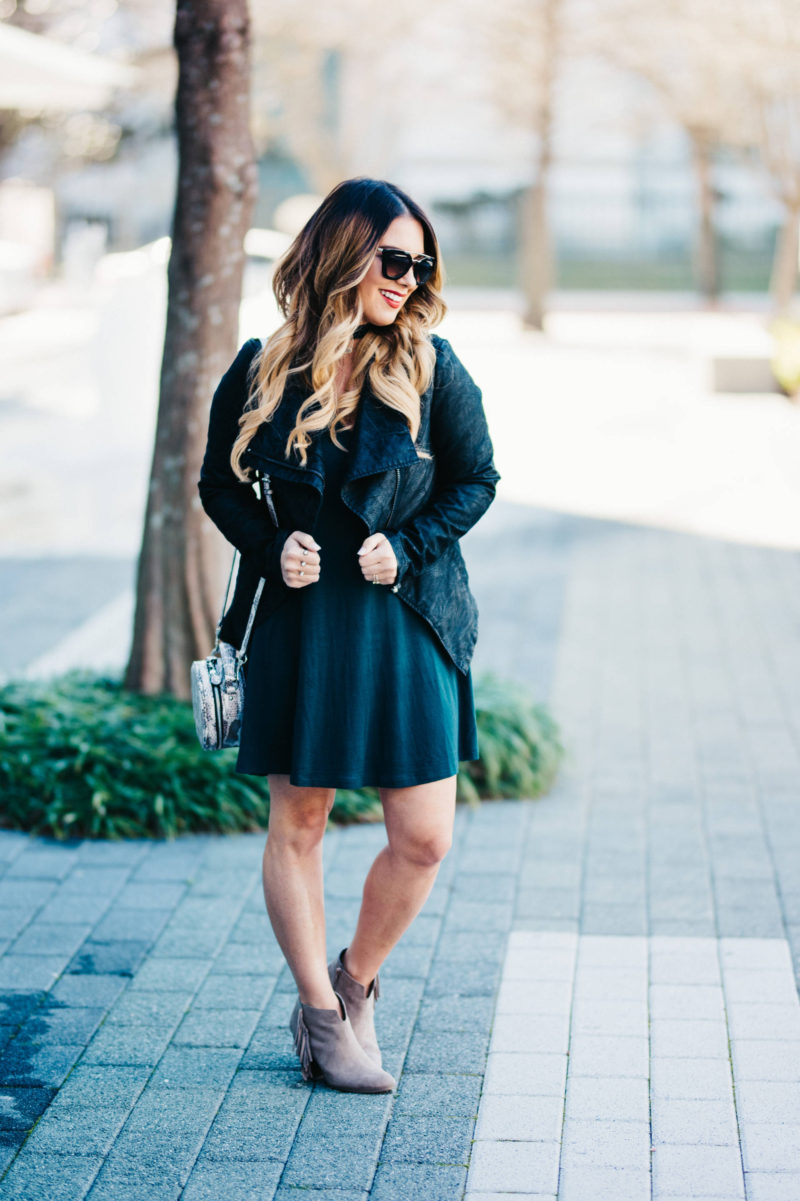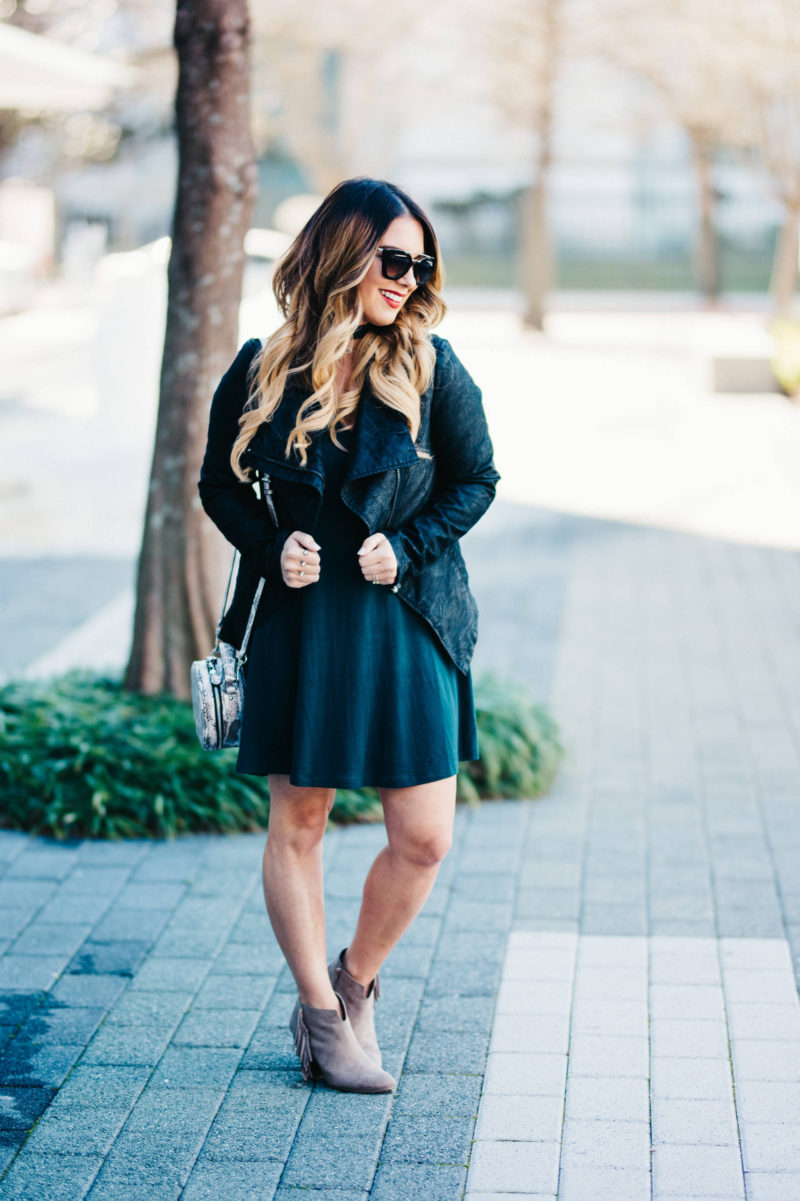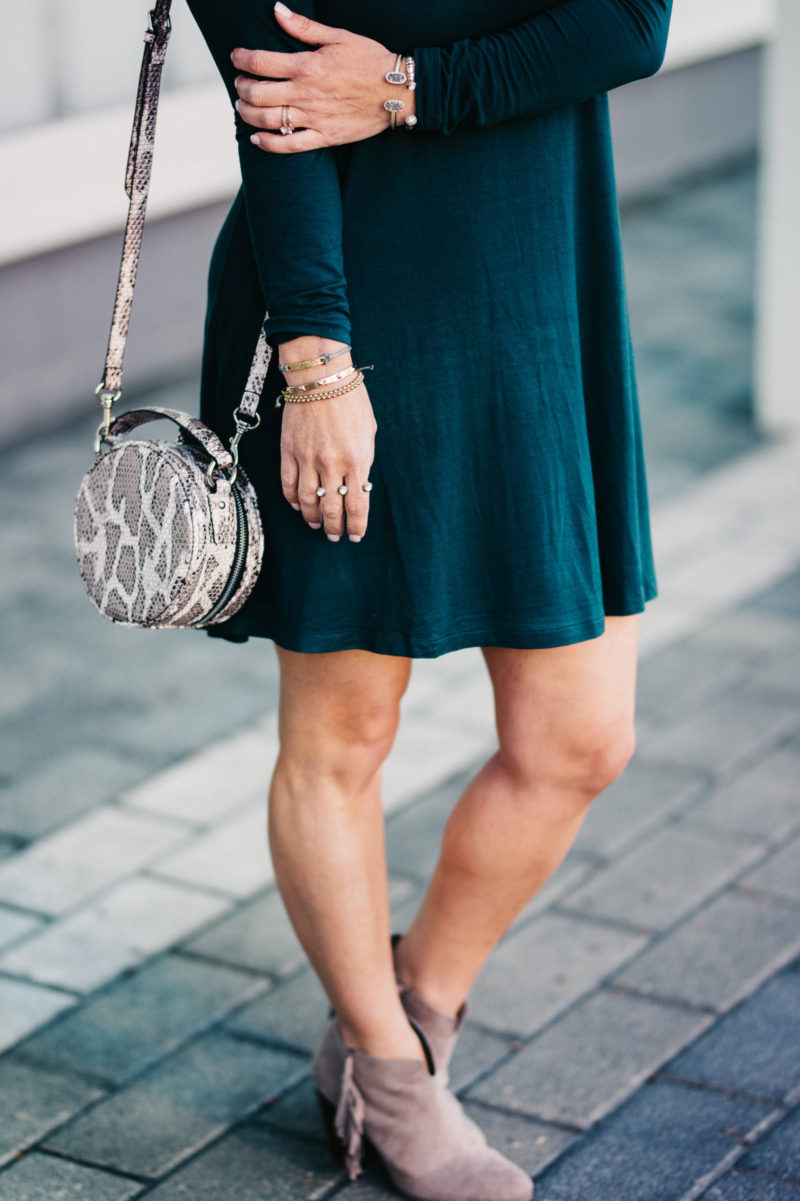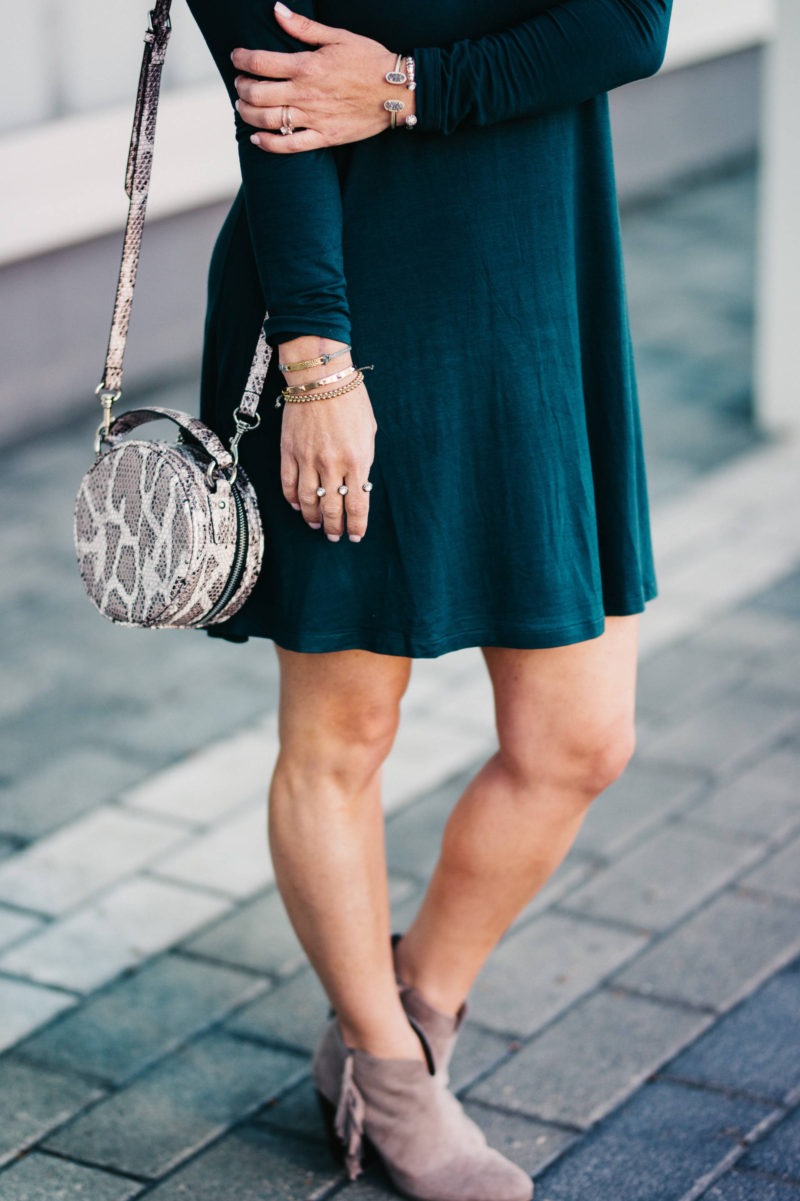 As many of you know, we live that budget life.. Dave Ramsey style. We don't lack anything, but we don't  spend out of the budget allotted each month. So, shopping is something that happens when I can save a little here and there. It's not a weekly thing. So, my Friday favorites listed today are from one of my latest shopping excursions.
First off, this choker dress is top notch. It's casual yet chic and is currently on sale for $35. It comes in 5 colors that are fabulous. The style of this dress is so flattering on all body types. Secondly, I'm obsessed with this snakeskin crossbody. It was way too cute to pass up since it was only $35. I've rocked it more times in two weeks then I thought that I would. Thirdly, my Prada sunnies were a gift, but I seriously am so thankful to have a comfortable yet trendy pair that I LOVE. These cheaper yet adorbs pair of sunnies are on my wishlist and only $12. They are rose gold, and I am obsessed with rose gold right now.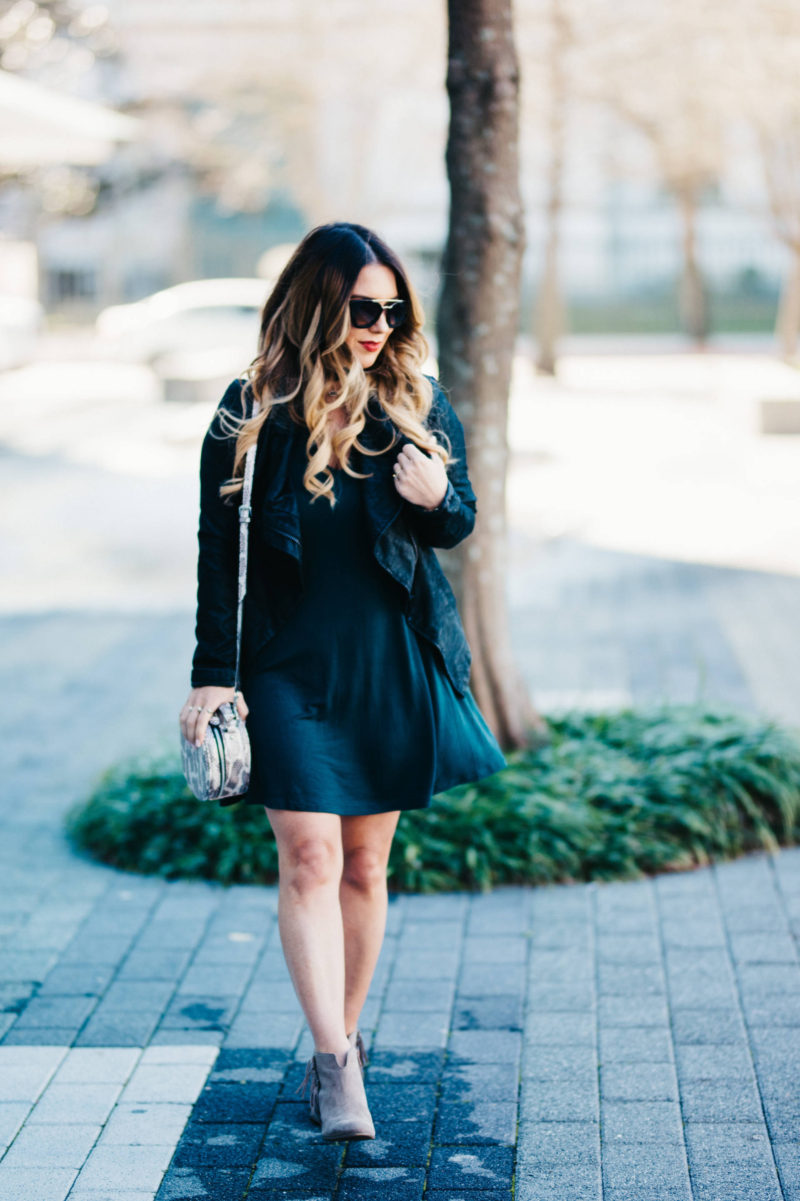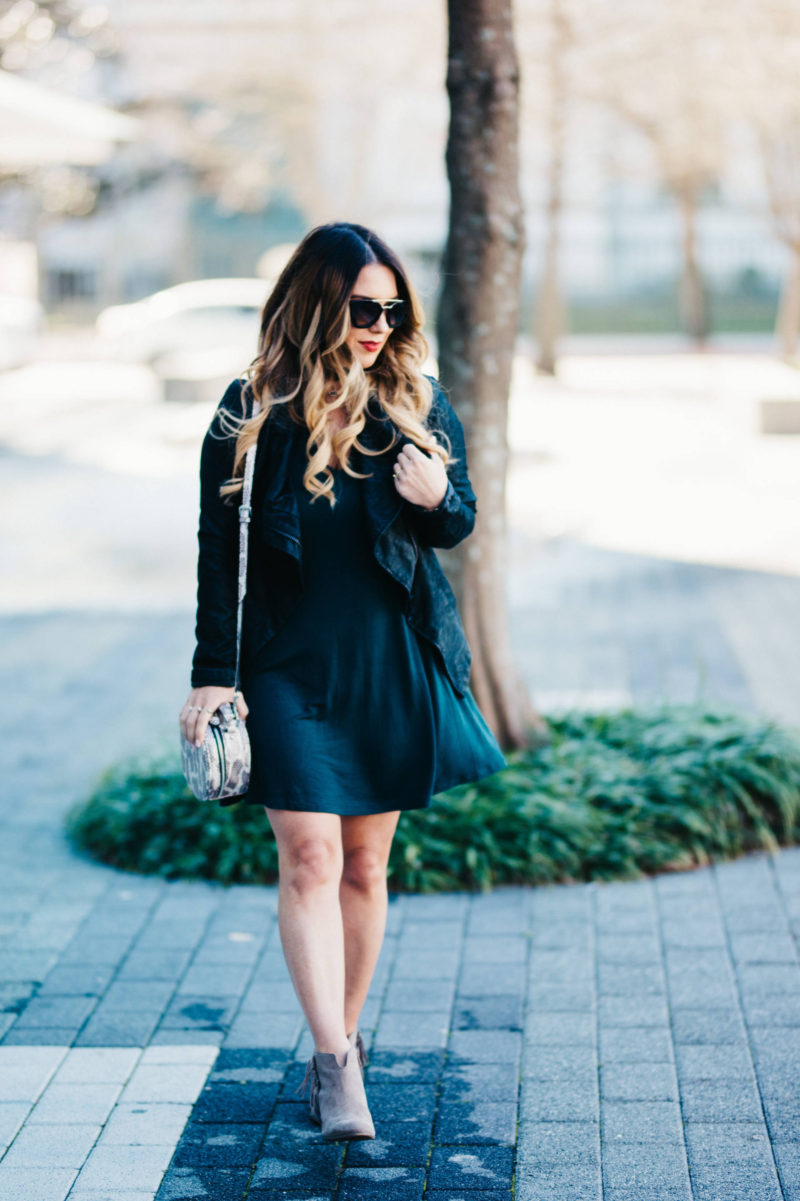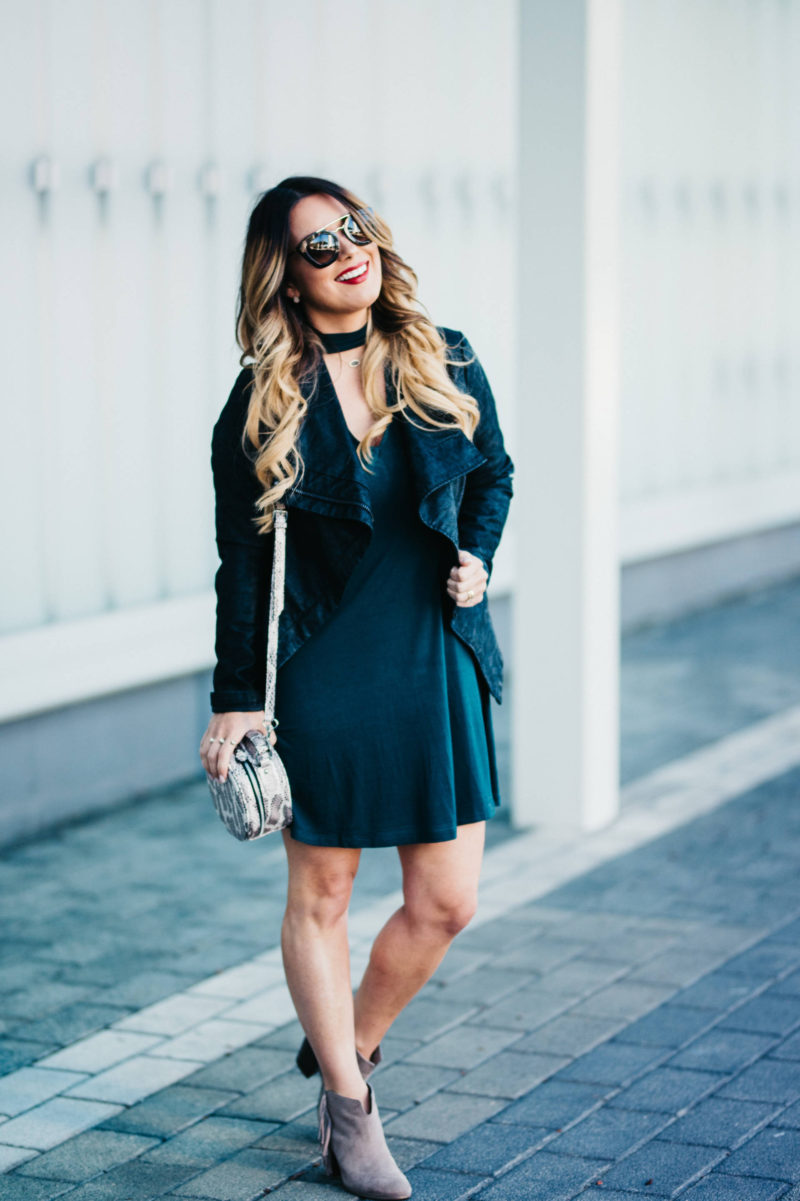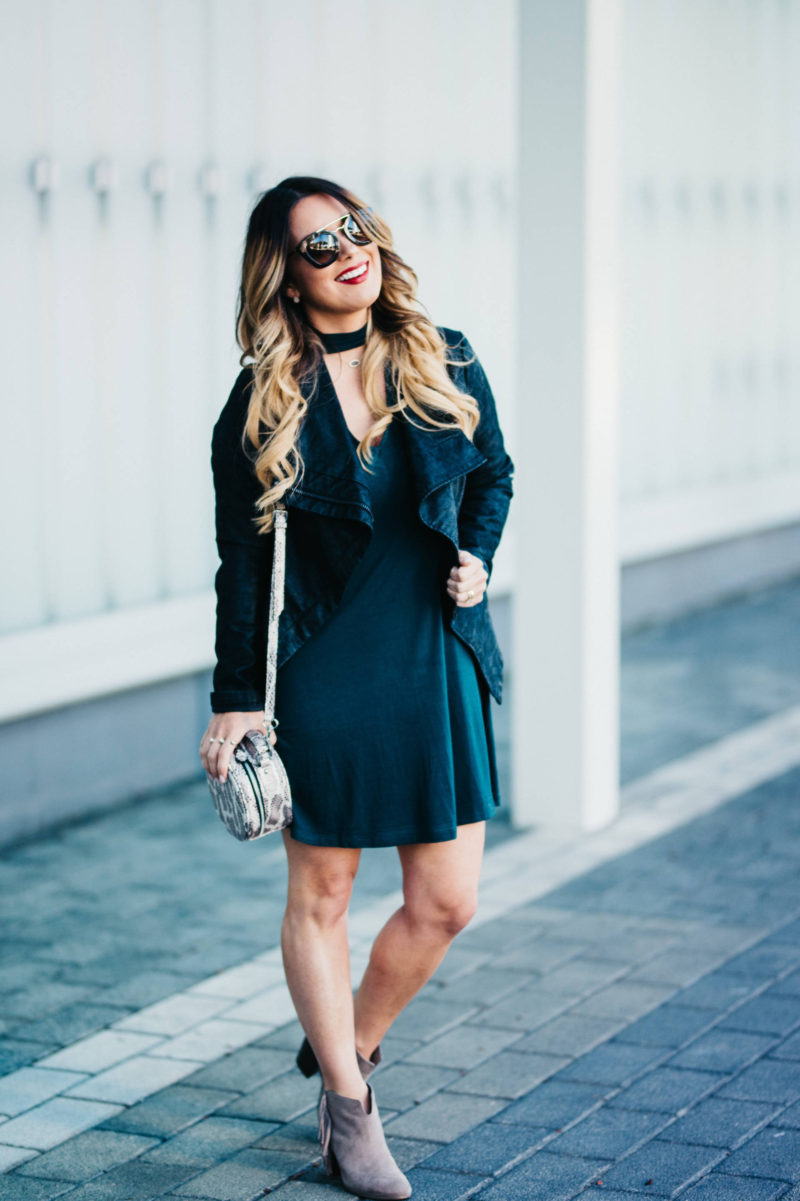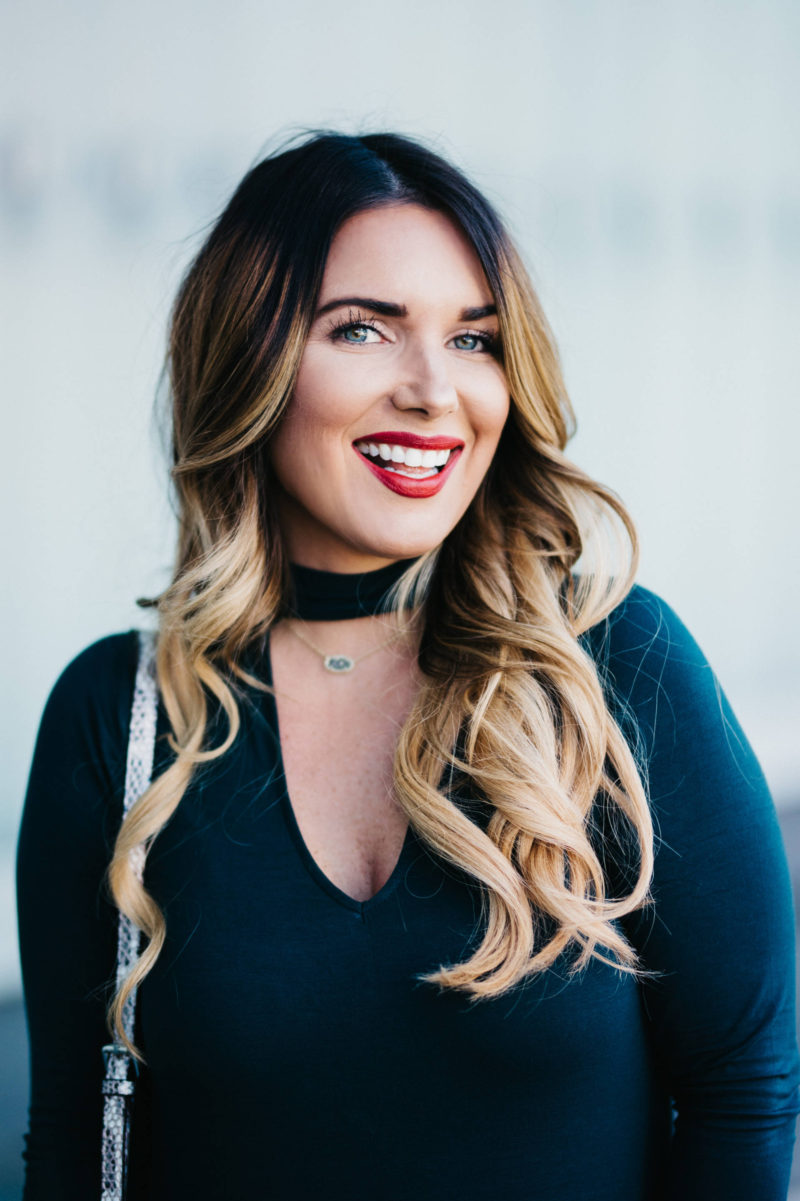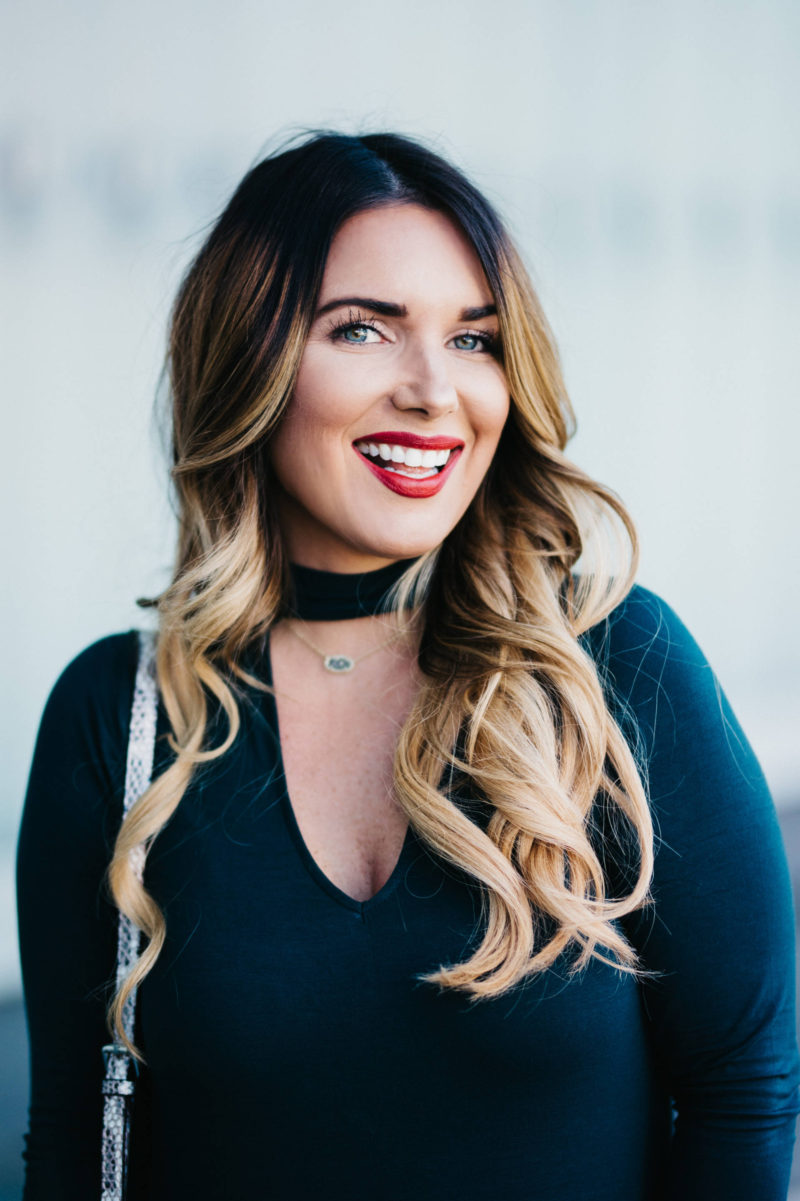 Thanks for taking time to read my post. I hope that you all have a lovely and relaxing weekend.
Express {dress} | Express {snakeskin crossbody} | Nordstrom {booties} | H&M {sold out, similar here}
shop the post

{photography: Vivid Dream Photography}

**This blog post is in partnership with a brand that I love. All opinions and selections are my own.**