(Photography by Vivid Dream Photography)
Blush trench: Forever21 (sold out) similar options (HERE  and HERE) | White Denim: Express(HERE)| Snakeskin crossbody: Express (HERE) | Booties: Nordstrom (HERE) | Necklace: Purple Peridot (HERE)
SHOP THE POST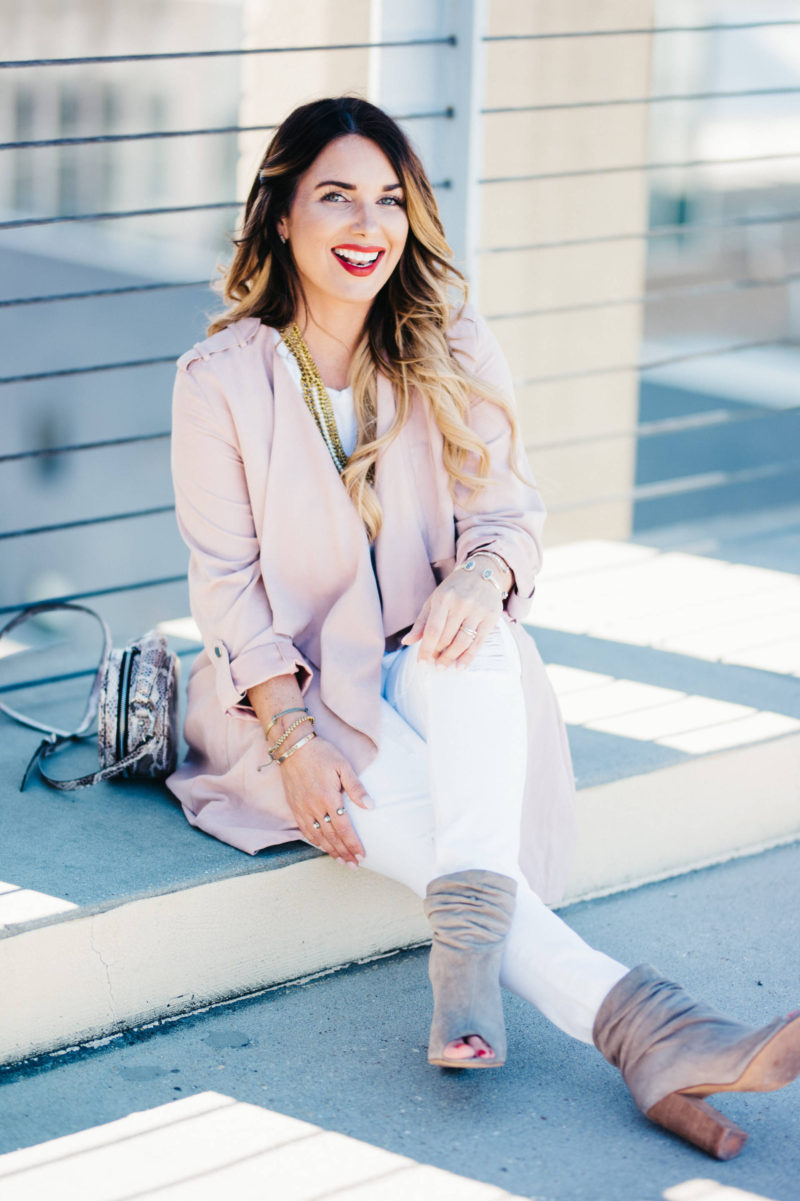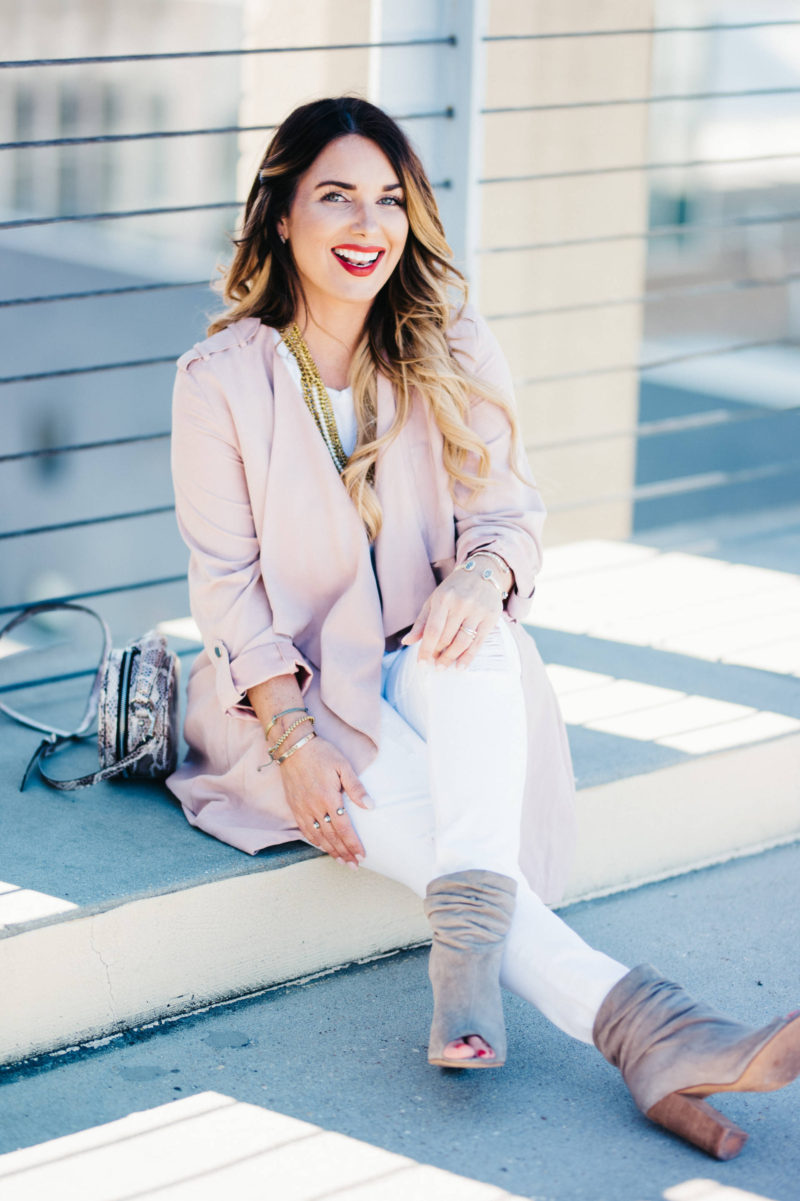 Good Morning, y'all!! Hope that everyone is having a lovely week so far. I have an amazing giveaway just in time for your spring shopping. Make sure to enter at the bottom of today's post. With spring creeping up on us, I can't help but already miss the chunky sweaters and OTK boots. I know, I know, those of you who live up north think that I'm crazy. I would love to have one more month of cold weather. Although, I'm not hating the fact that I can already wear my peep toe booties without my toes catching a chill.
If you are not into dressing up for date night or for Valentine's Day, a trench coat and a basic tee paired with white denim could be the perfect outfit for you. I'm one to choose my outfit based on my mood for that day. So, casual chic is typically my go to look for date night. By the way, blush is still top on the list for spring 2017. Well, it's new name is Pale Dogwood.
While on the subject of spring, I can't help but to feel excitement. I personally go through seasons of happiness and energy and seasons of  heaviness and exhaustion. These moments and feelings are part of life that I do know. I mean, hello, the same God who created the garden also created the wilderness. There is lessons to learn in both places. He has a secret strategy at all times.
"Life is a wilderness of twists and turns, where faith is your only compass."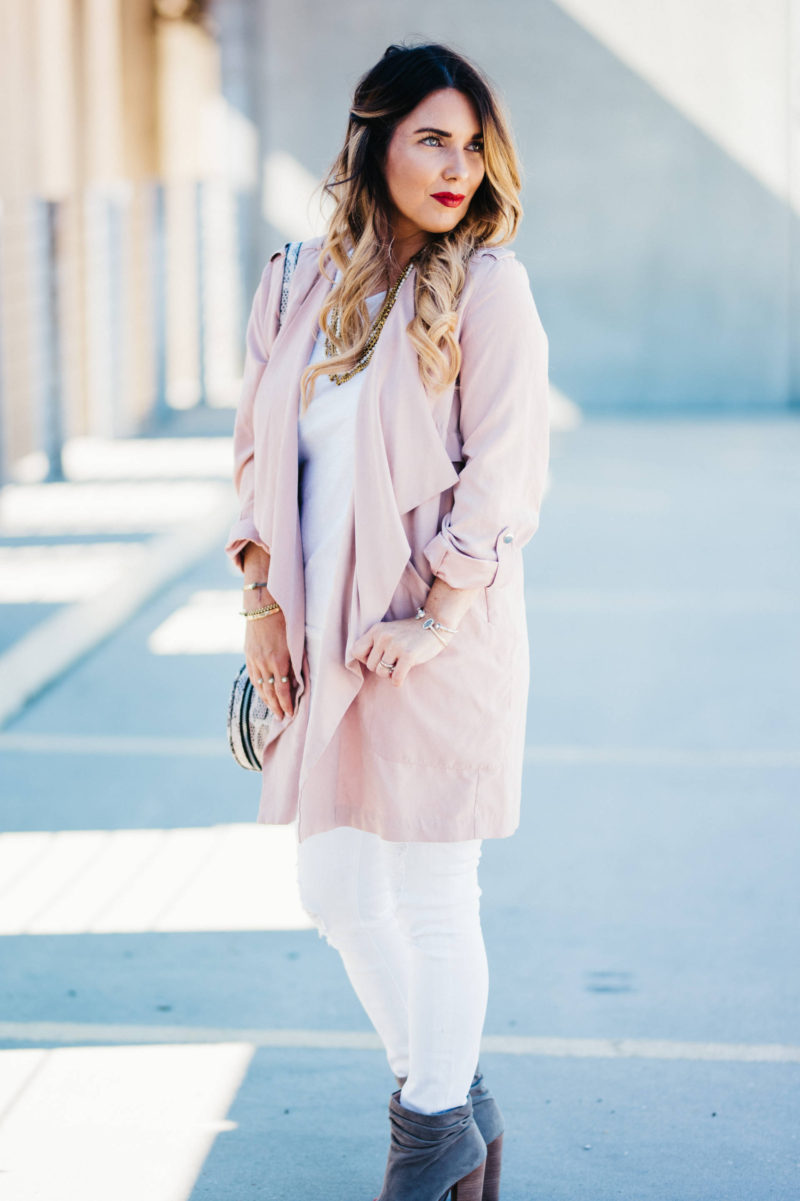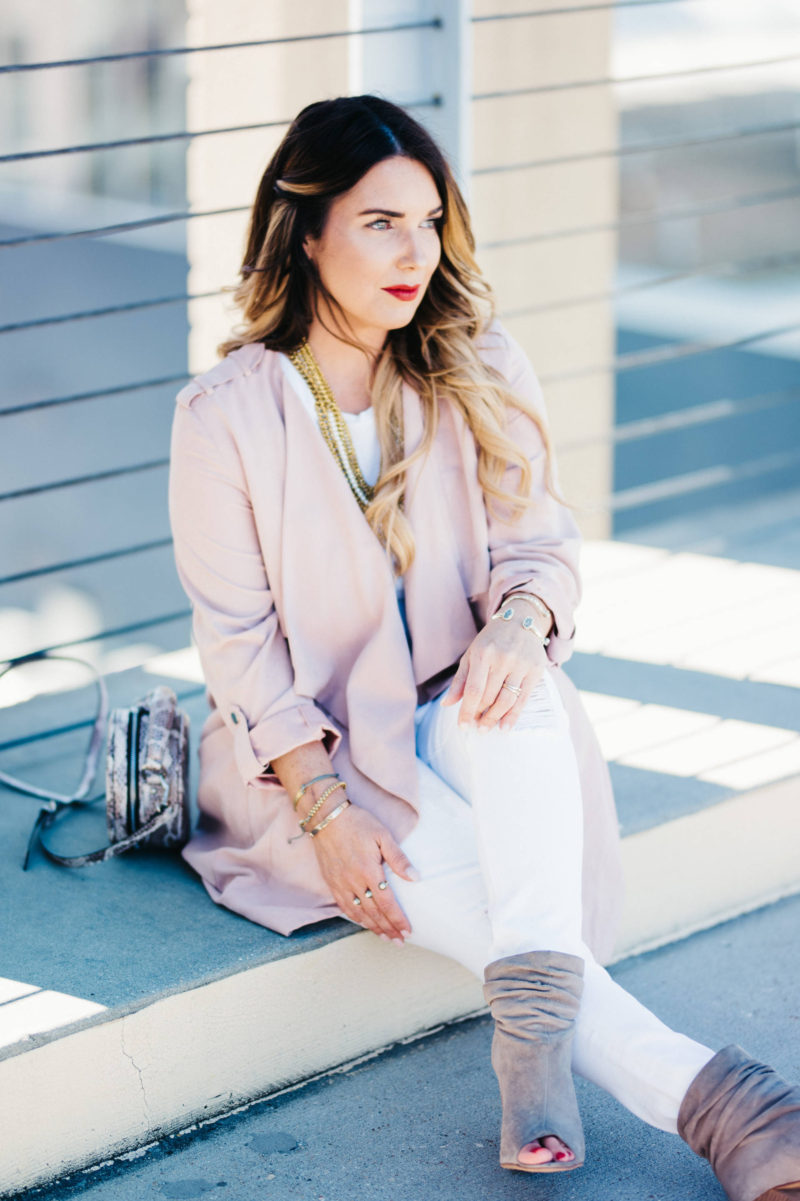 We recently had to give a pep talk to one of our boys who is only 7 years old. All of my boys love to eat, and they each have a different body type. Well, our 7 year old has the stockier body type. We don't mention it, but for some reason, others around him point it out. He usually doesn't let it bother him, but every once in a while, he will have a major breakdown.
This particular breakdown that took place was his wilderness moment. It is heartbreaking to watch your child face feelings of self hate and comparison. But, at some point, they will have to learn how to face the twists and the turns. In this wilderness moment, he had two options: sit down and sulk in his sadness (which he has done over and over) or make changes to be healthier. Y'all, he has inspired me so much. He has cut out soft drinks (pop) and will ask what snack should he eat. He has faith that he will see the change because he is seeing himself making strides to overcome negative body image. Faith is his compass. He sees the end result so it's worth the temporary sacrifice.
"Be patient with yourself nothing in nature blooms all year. Allow the space between where you are and where you want to be inspire you not terrify you."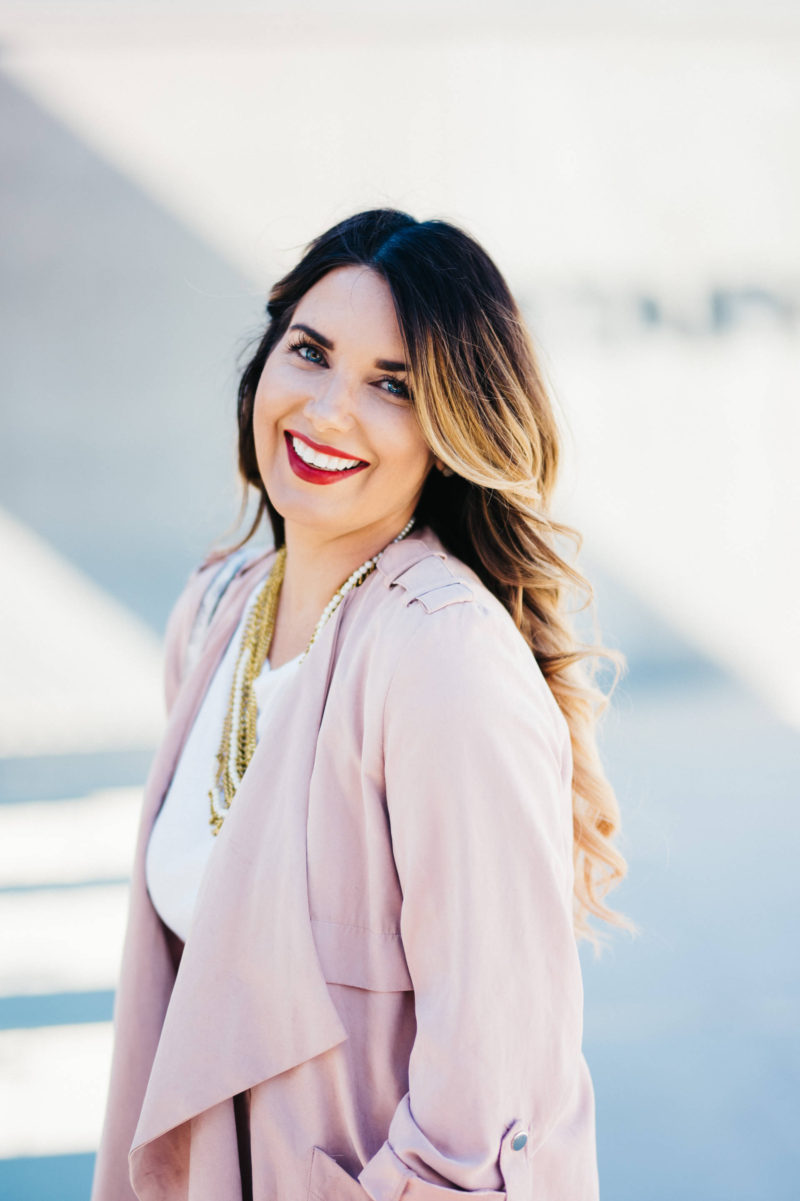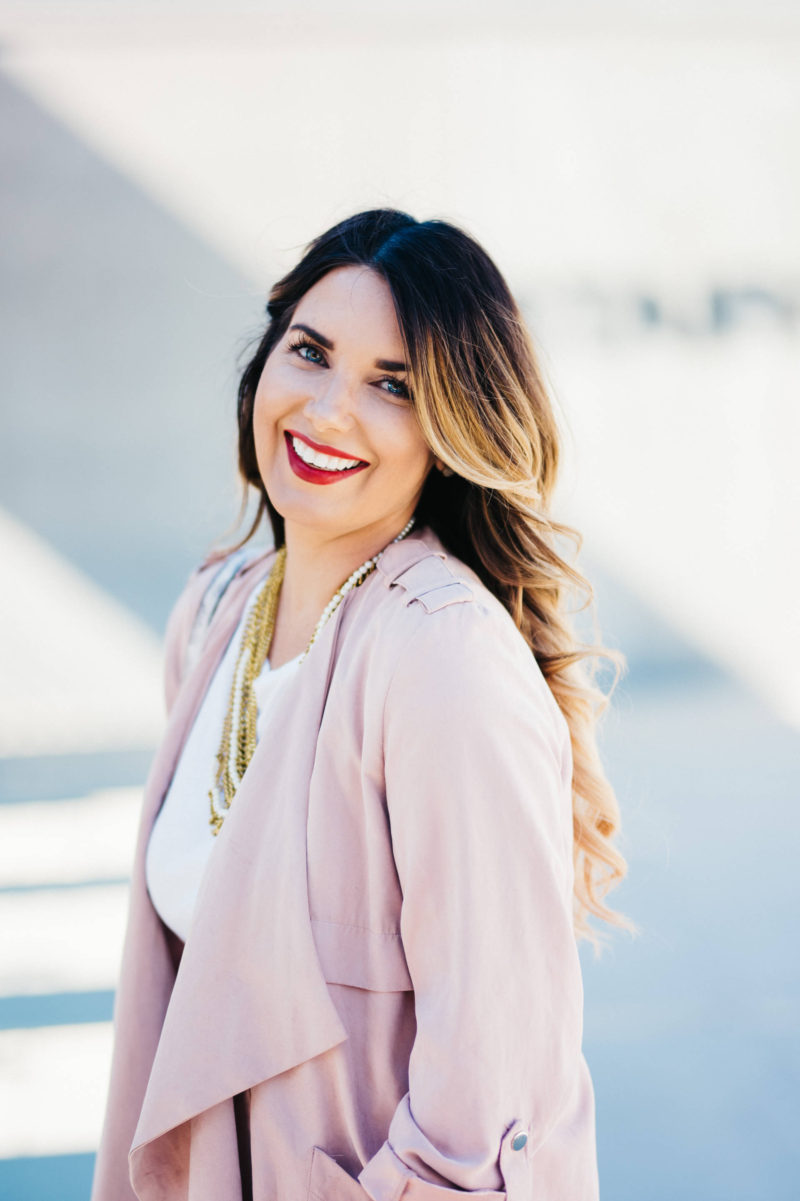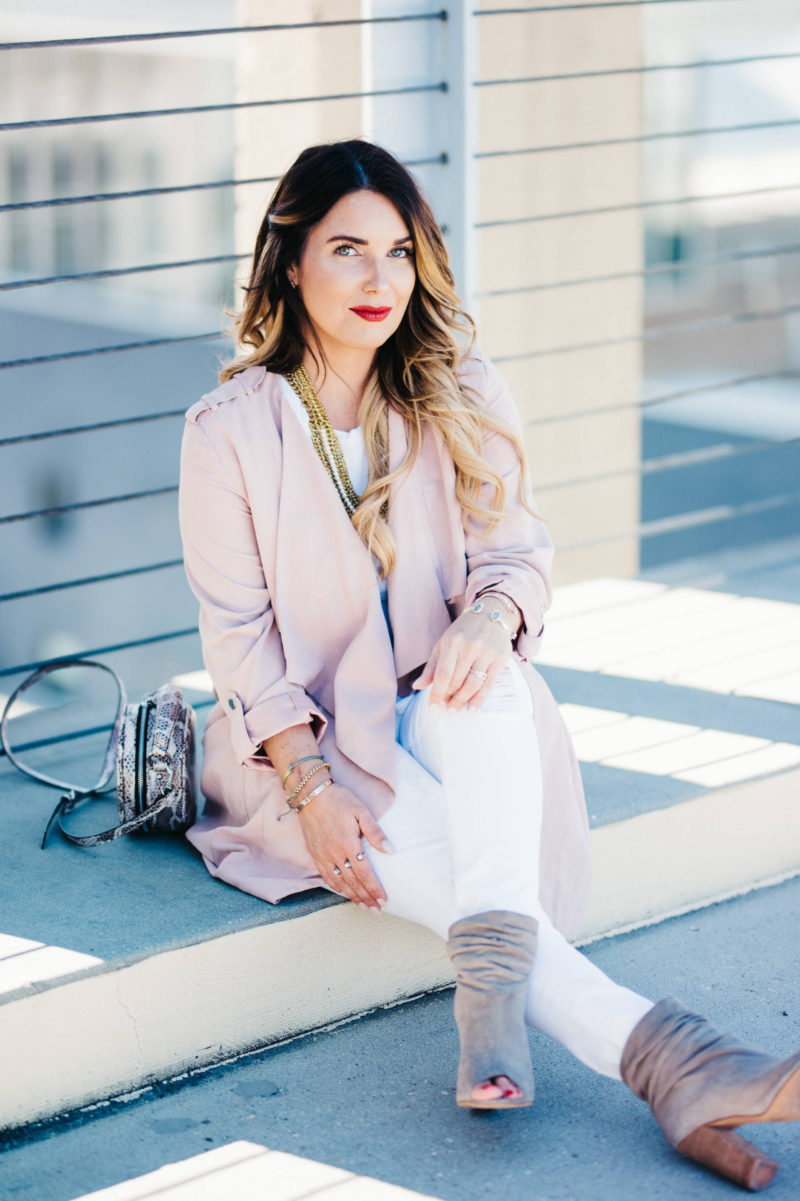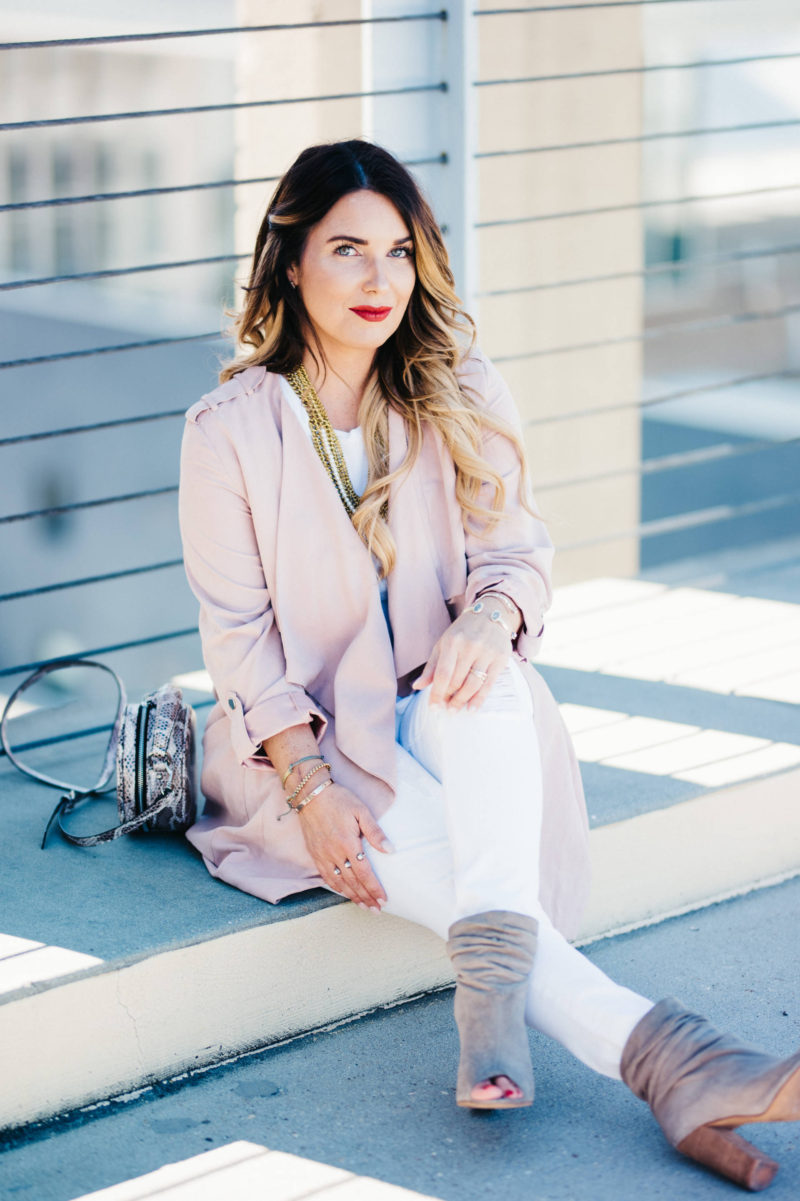 Thanks for stopping by my blog. And, hope that my son's little lesson will encourage you as it did me.
Blush trench: Forever21 (sold out) similar options (HERE  and HERE) | White Denim: Express(HERE) | Snakeskin crossbody: Express (HERE) | Booties: Nordstrom (HERE) | Necklace: Purple Peridot (HERE)
SHOP THE POST


I have teamed up with a great group of bloggers to give someone a $600 giftcard to Nordstrom. To enter simply complete the steps in the Rafflecopter below. Each item you complete is a separate entry so complete them all for your best chances of winning. Giveaway ends at 11:59 PM EST on 2/13 and the winner will be notified via the rafflecopter below. Good Luck!