Happy Friday my friends!! Hope that you all have stayed warm this week. Surprisingly, we have had a week of cooler temps. I am not complaining because I love to pile on the layers. It reminds me of our trip to New York last month. I went prepared and was extremely warm. I brought beanies, scarves, cardigans and more than one jacket. The most important layer was my scarf.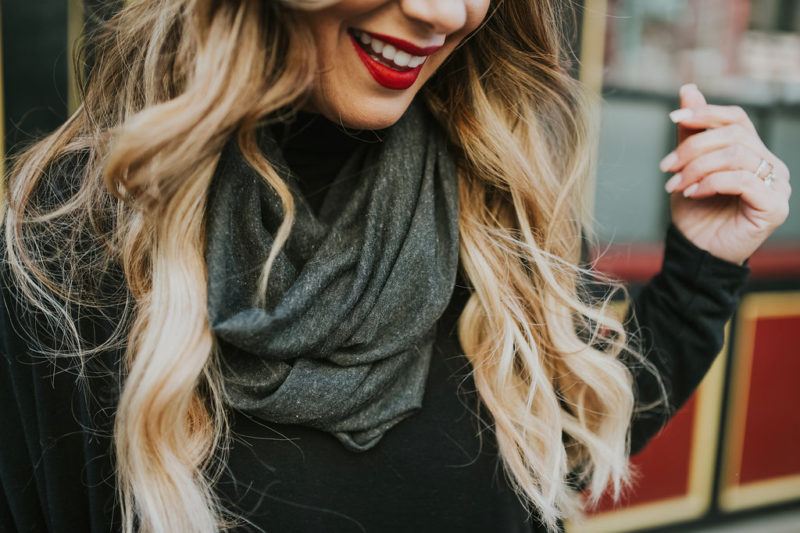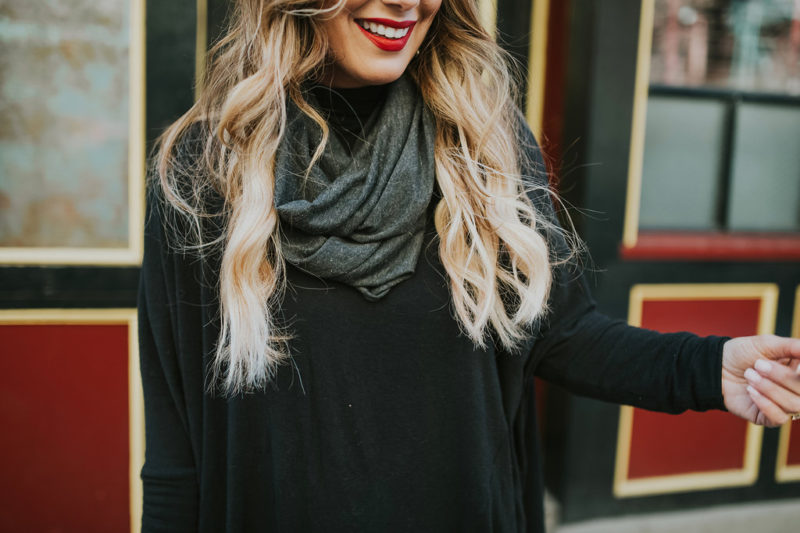 In my opinion, the scarf is the most valuable piece of clothing when it comes to layering. Now, I am not going to hate on blanket scarves, but they can be a bit bulky and overbearing. The infinity scarf is easiest to layer with a tee and cardigan , with a sweater, a dress or with yoga pants and a sweatshirt. And, you don't have to figure out how to wrap it around your darn neck. They can be any color, really. But, I like to stick to solid colors with this type of scarf because you can wear it with anything. I was introduced to a local brand called Pang Wangle that designs the best infinity scarf that I have ever worn.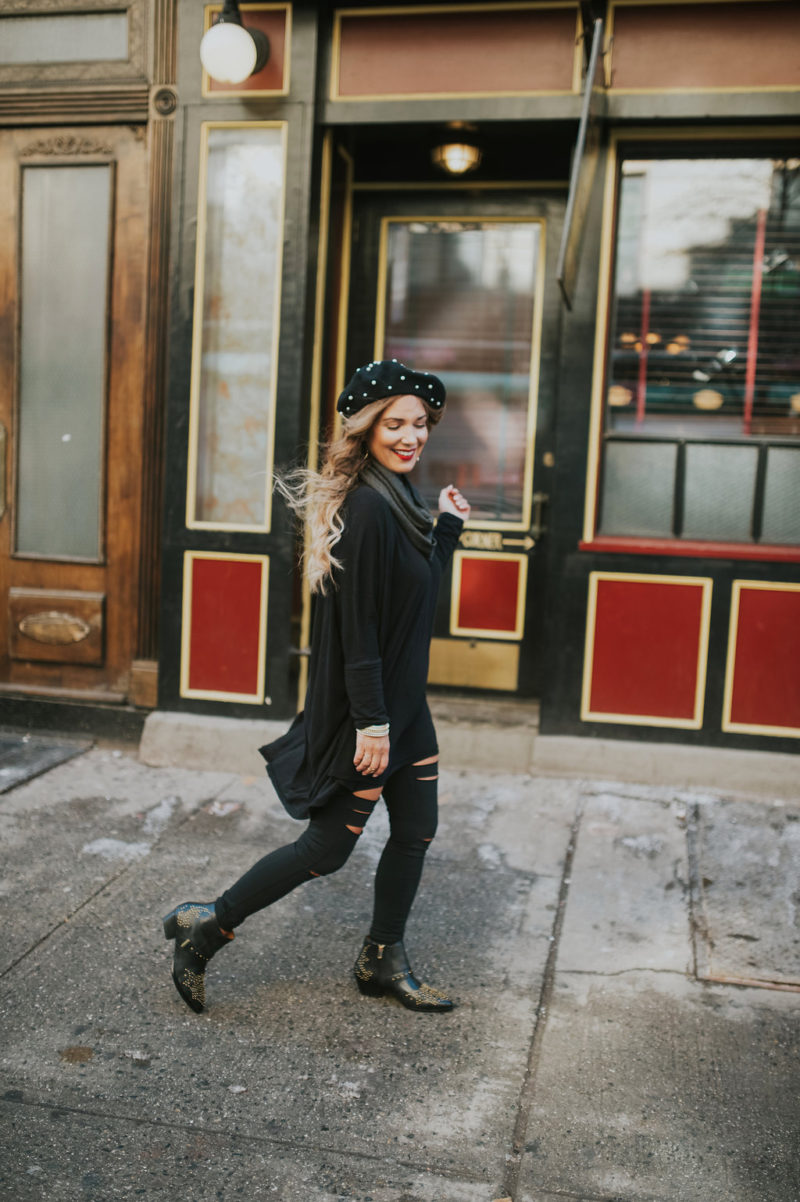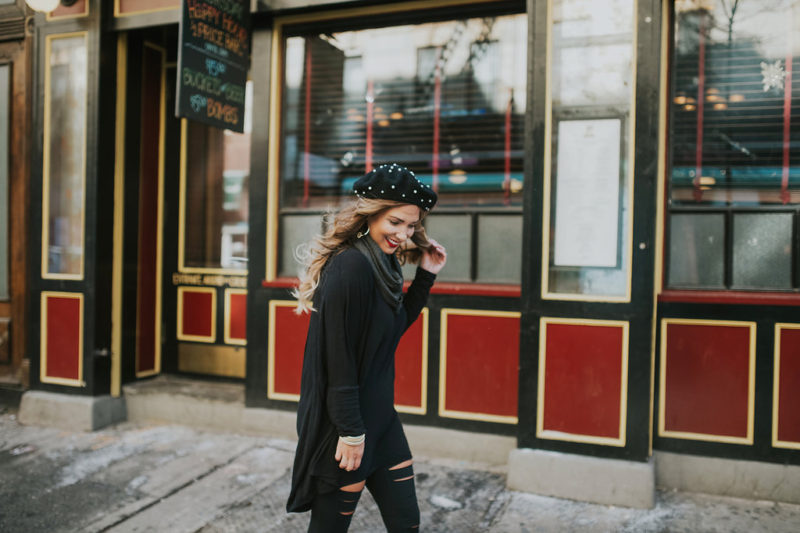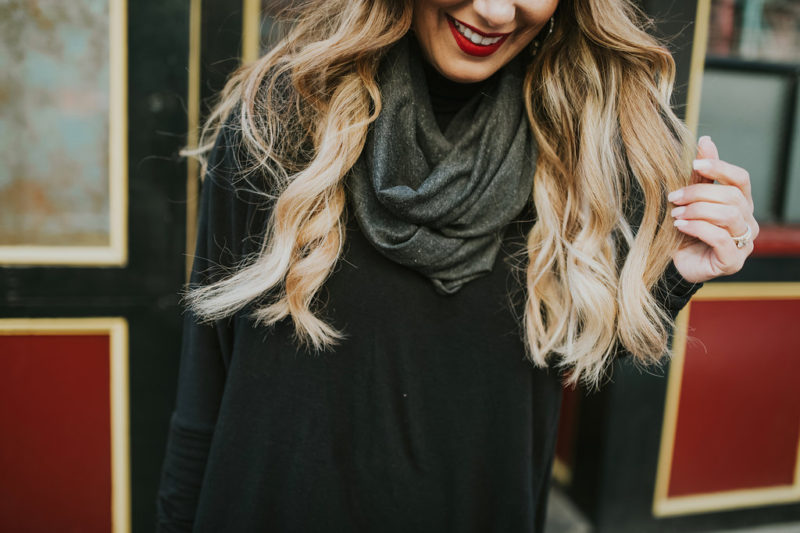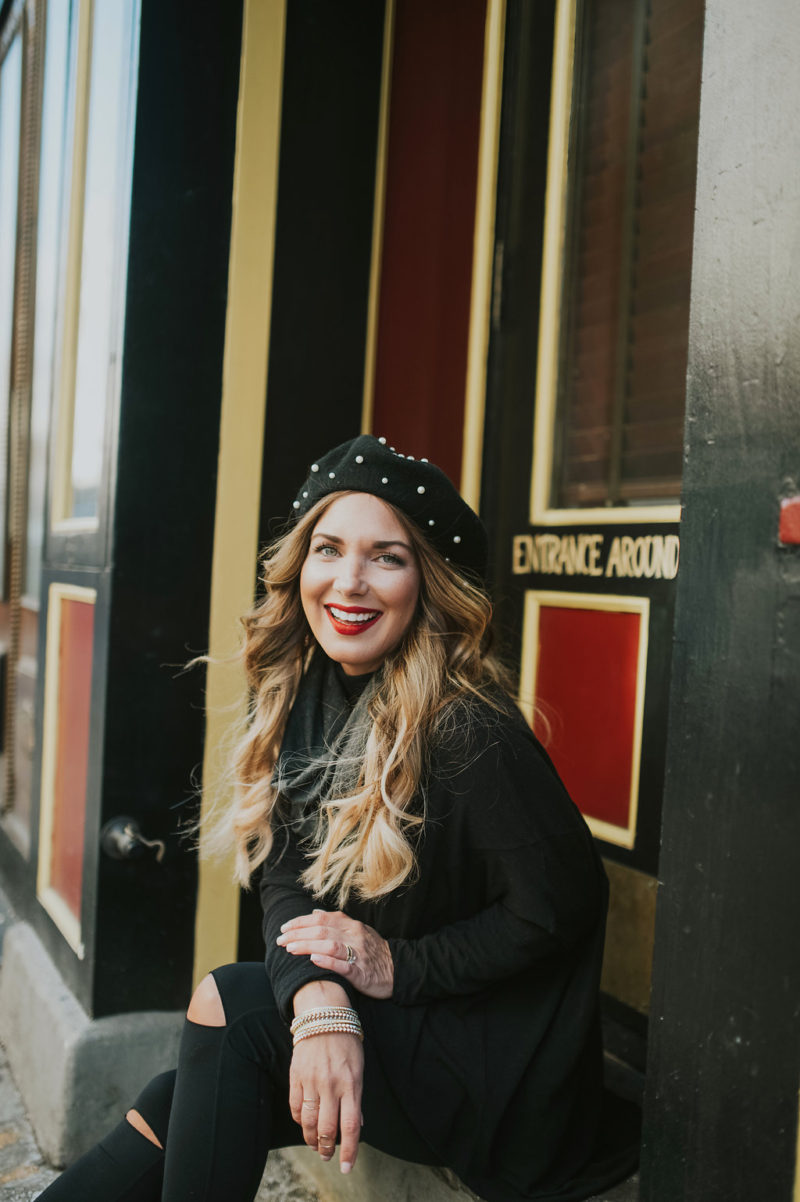 THE DETAILS:
If you traveling or going somewhere outdoors, this recycled infinity scarf also known as the Journey Scarf from Pang Wangle is perfect for all of your upcoming plans in 2018. I personally love the Food Tray Black and Clear Bottle White. You can stash some money and a key in your Journey Scarf. Ride your bike, walk in the woods, have that adventure knowing the built-in bug repellent will keep mosquitoes and ticks off your neck. You will look good and feel good in a soft, light polyester/cotton blend made from recycled fabrics. And, did I mention that the Journey Scarf has a hidden zipper pocket big enough for a smart phone. Heck yes!! I can't wait to share more ways to style it. You can order your Journey Scarf: HERE. They offer FREE shipping, and you can save even more by using the code DARLING18 to get 30% off of your purchase.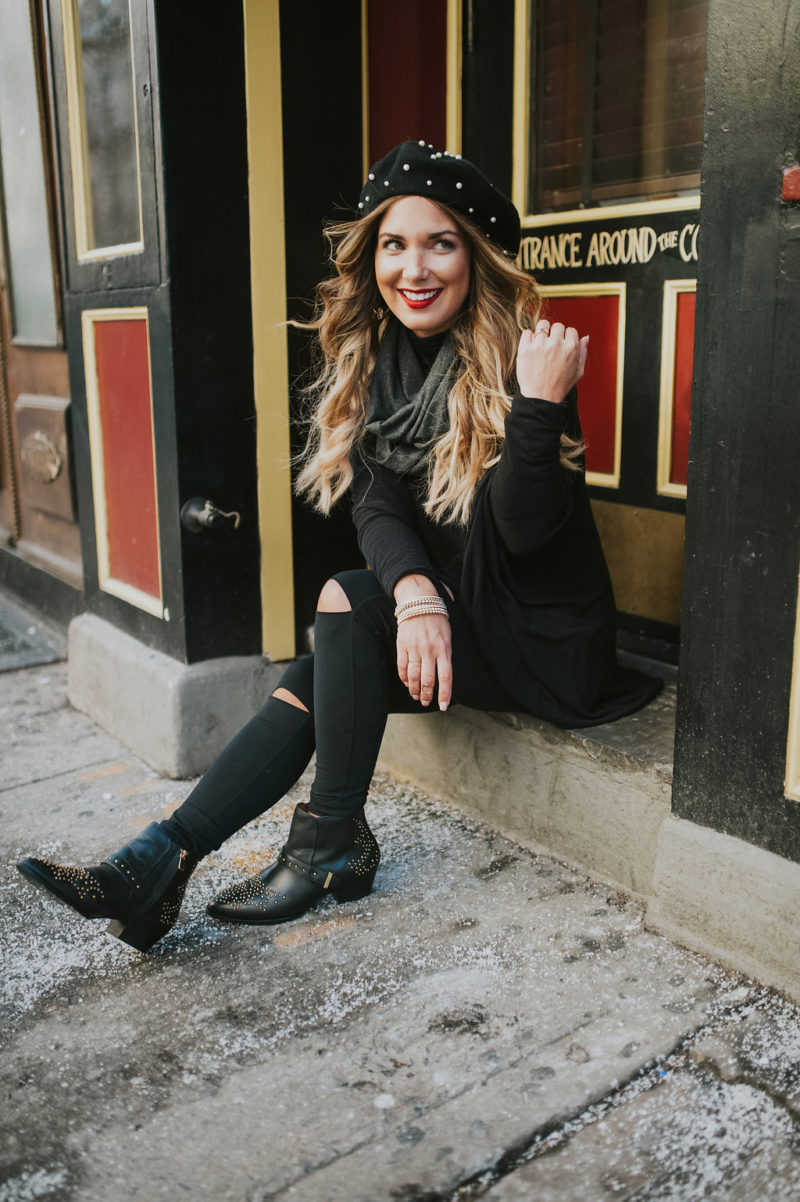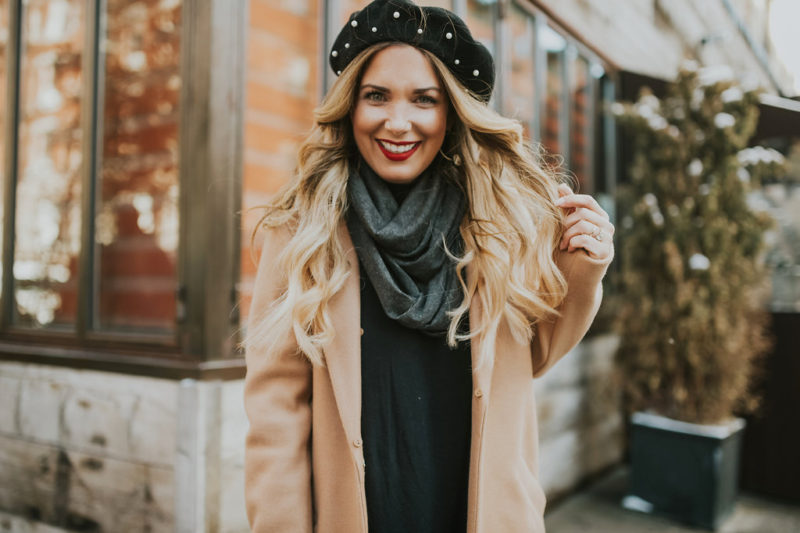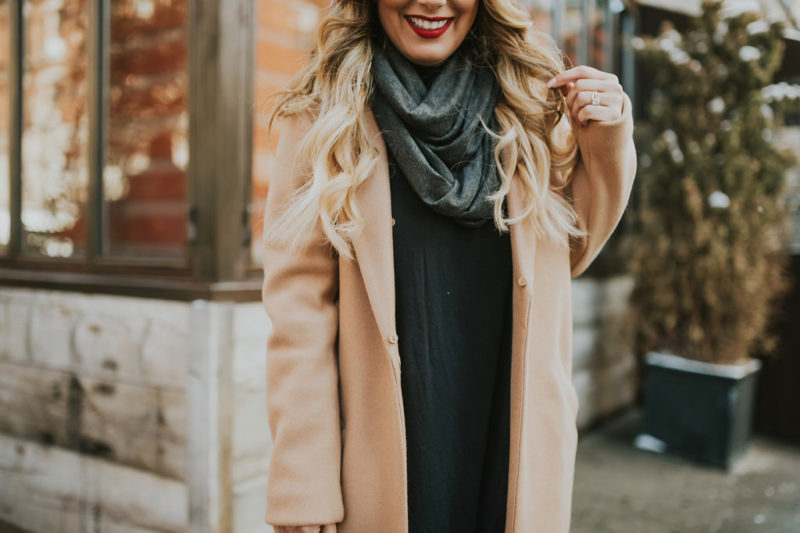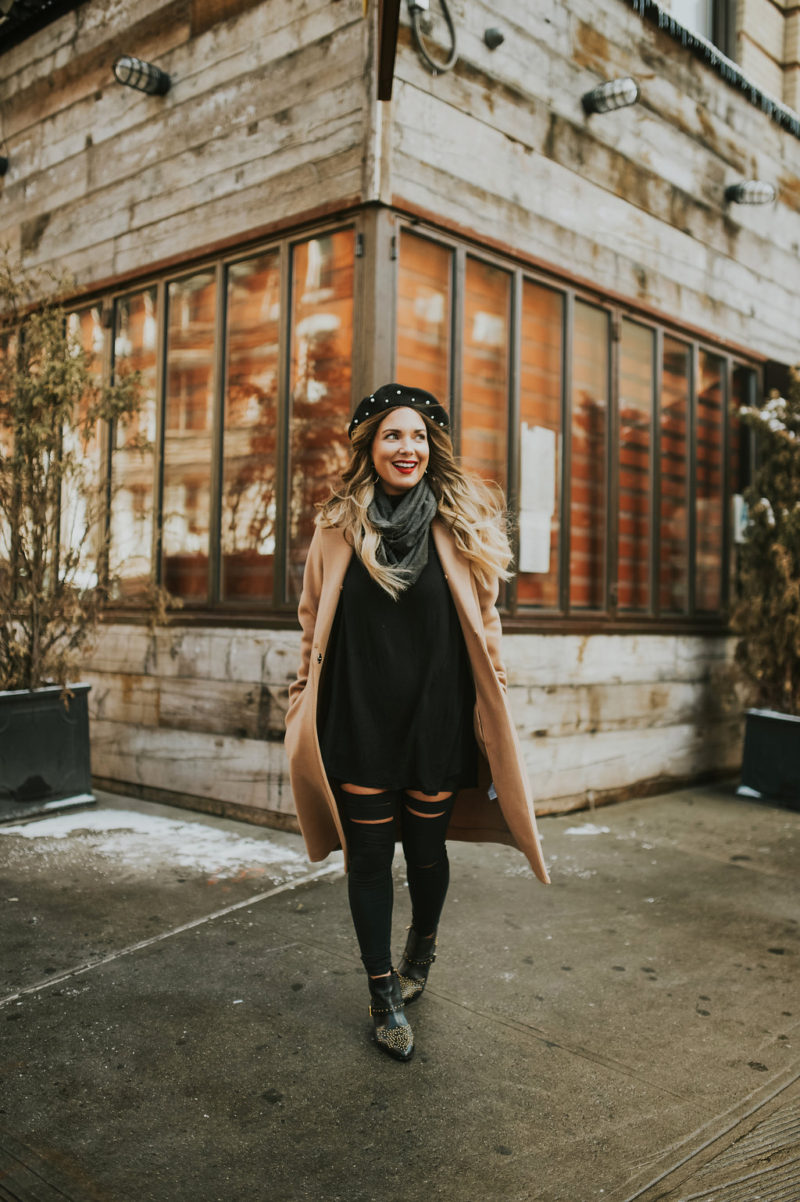 Thanks for stopping by my blog. And, make sure to grab your infinity scarf: HERE.