---
shop the post
---

.
Well, I am finally getting around to sharing the details about our trip to New York last month. If you didn't know, this trip was not only a birthday getaway, but it was also to watch my nephew propose to his girlfriend.  What a beautiful moment it was!! It still brings tears to my eyes.
.
After staying in SoHo during fashion week, it was a no brainer that we will always lodge in this part of the city. It is seriously so rich in culture, breathtaking architecture, and the streets are filled with inviting coffee shops, restaurants, and more.
.
PLACES TO STAY
So, the planning began, and I found the perfect hotel in the heart of SoHo. The Sixty LES hotel was our final choice of destination. From the friendly staff to the magnificent view to the sleek decor, I was swooning. It was blocks away from Little Italy, Chinatown, and the Brooklyn Bridge. And, hello, it was only blocks away from TopShop and Crate&Barrel too. EEK!! Again, check out our view from our room. It was insane.
.
.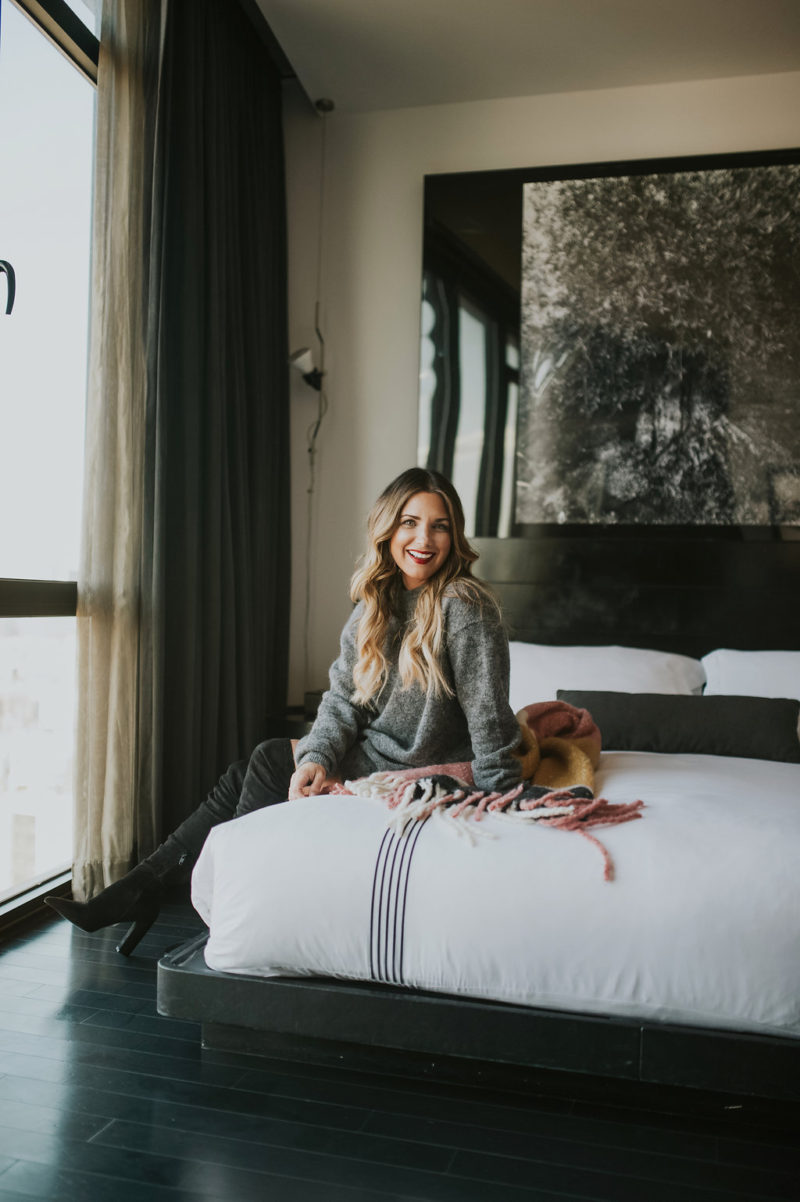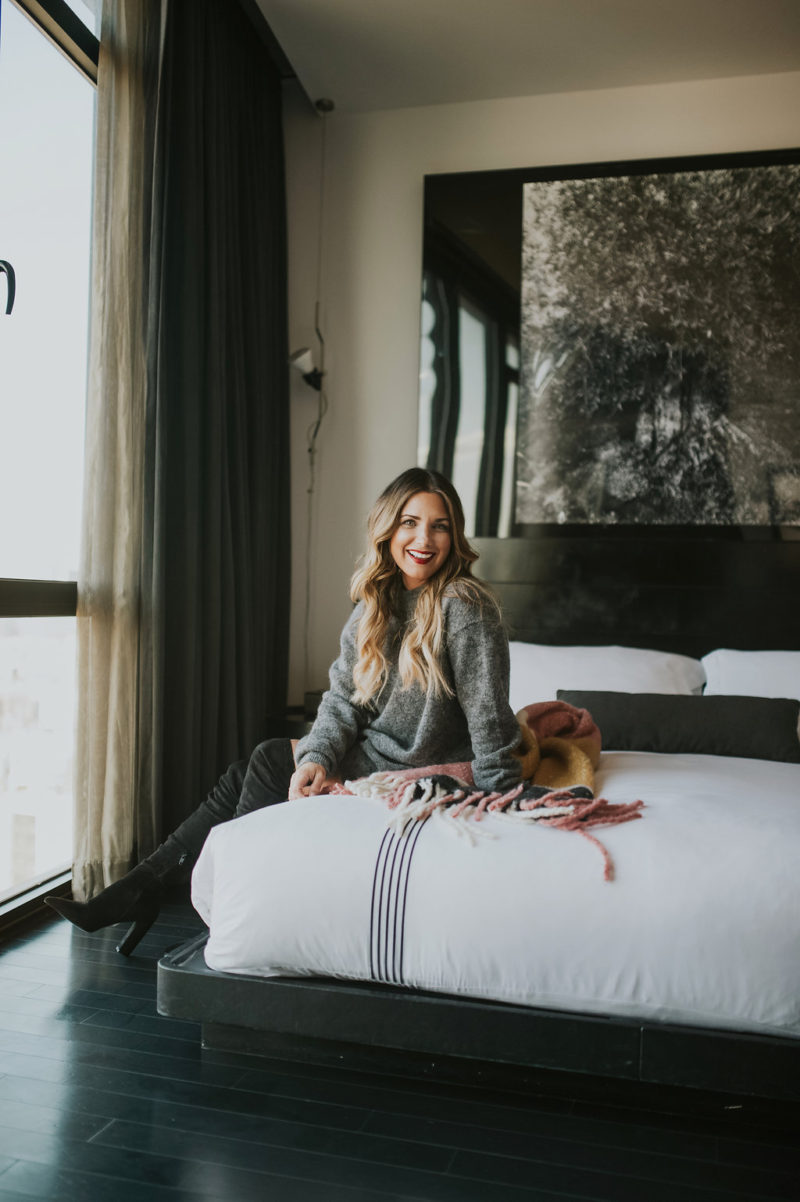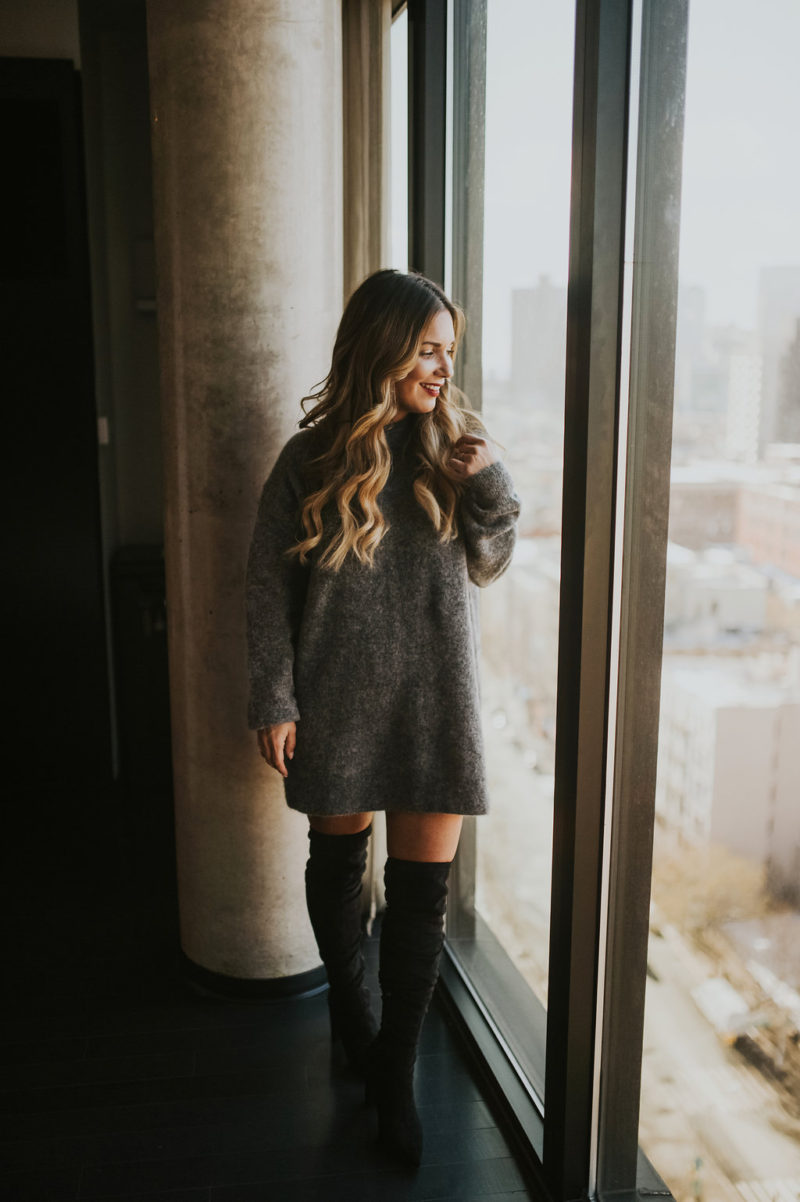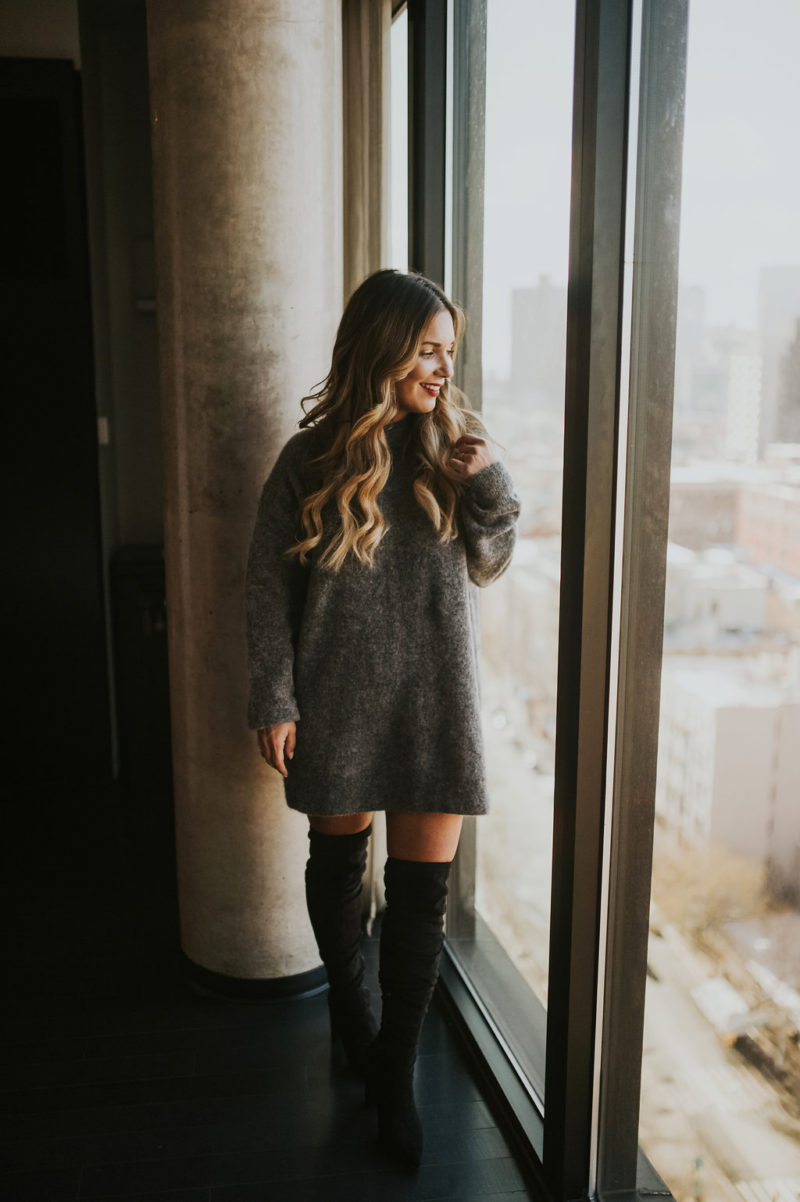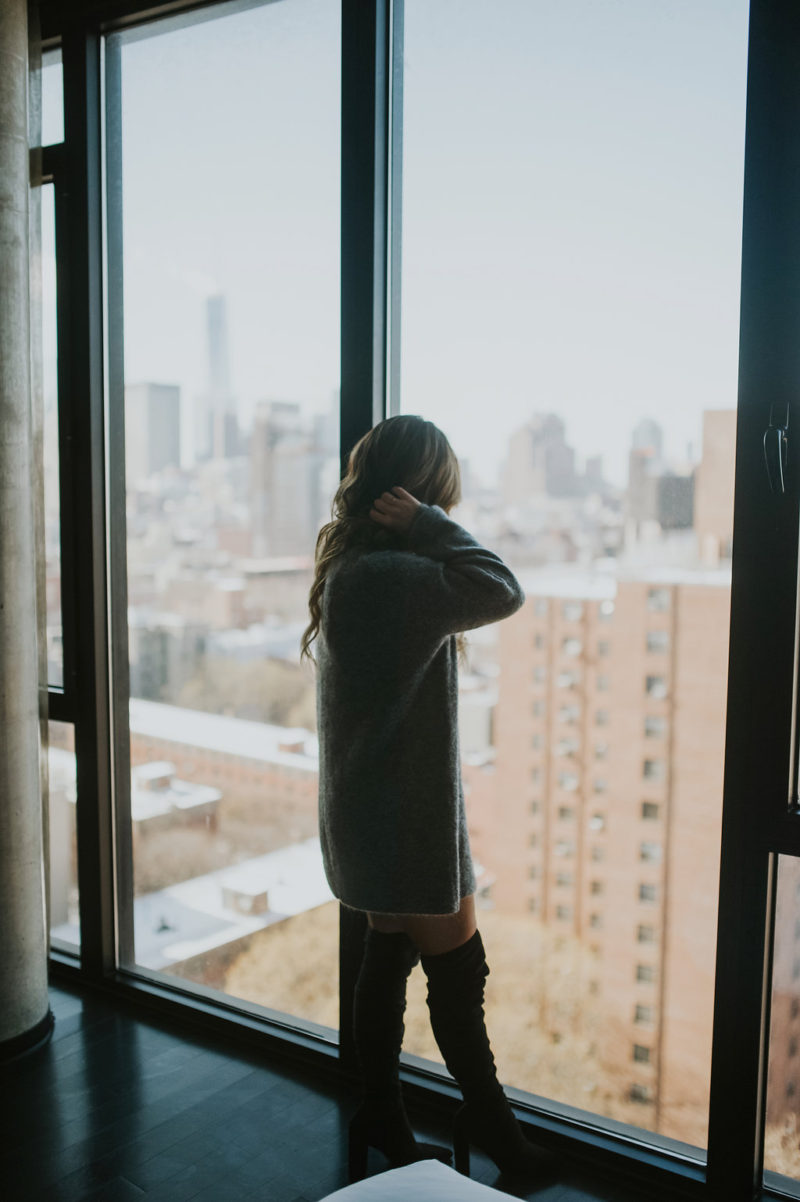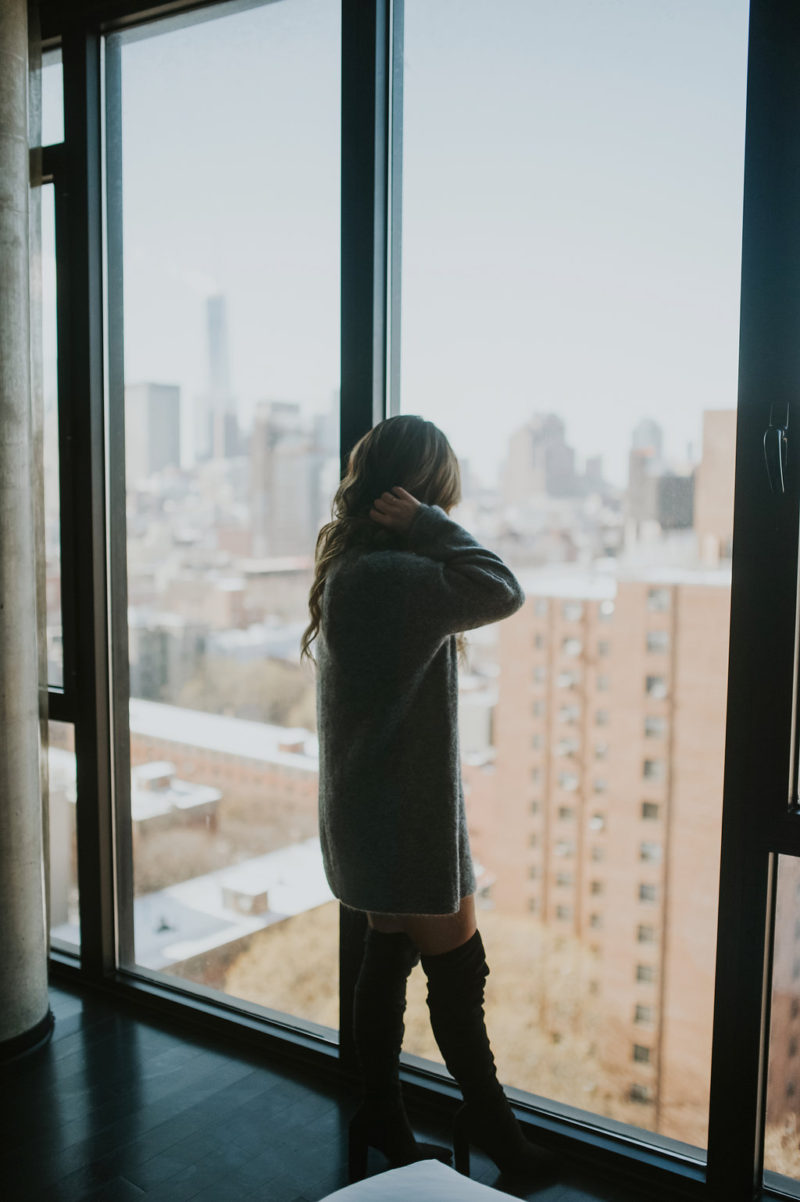 .
PLACES TO EAT
SO, So, I discussed where you have to stay. Now, let's discuss where you have to eat. We are foodies so this is crucial when planning out the trip. On the first night, I wanted Mike to experience the amazingness (food, decor and atmosphere) at Beauty and Essex. Well, they only had 10:30 pm reservations, but of course, we made it happen. The next morning was a little rough, but nothing a little Red Bull can't fix.
.
We headed off to see Elf the musical with my niece and her hubby which we all thought was fabulous. Our next dining experience was at the District Social which again was delicious plus the decor and the waitress were the bomb. After lunch, we headed to the Rockefeller Center to get ready for the big surprise proposal. Dinner was just a random hole in the wall pizza joint.
.
The next day was designated to touring the city, getting souvenirs, and eating again. So, it was going to be Oficina 1M  or The Butcher's Daughter. We chose Oficina 1M, and we were not disappointed. It was outstanding. This is a must place to dine. We ran out of time, but we most certainly will be back because the restaurant list is endless..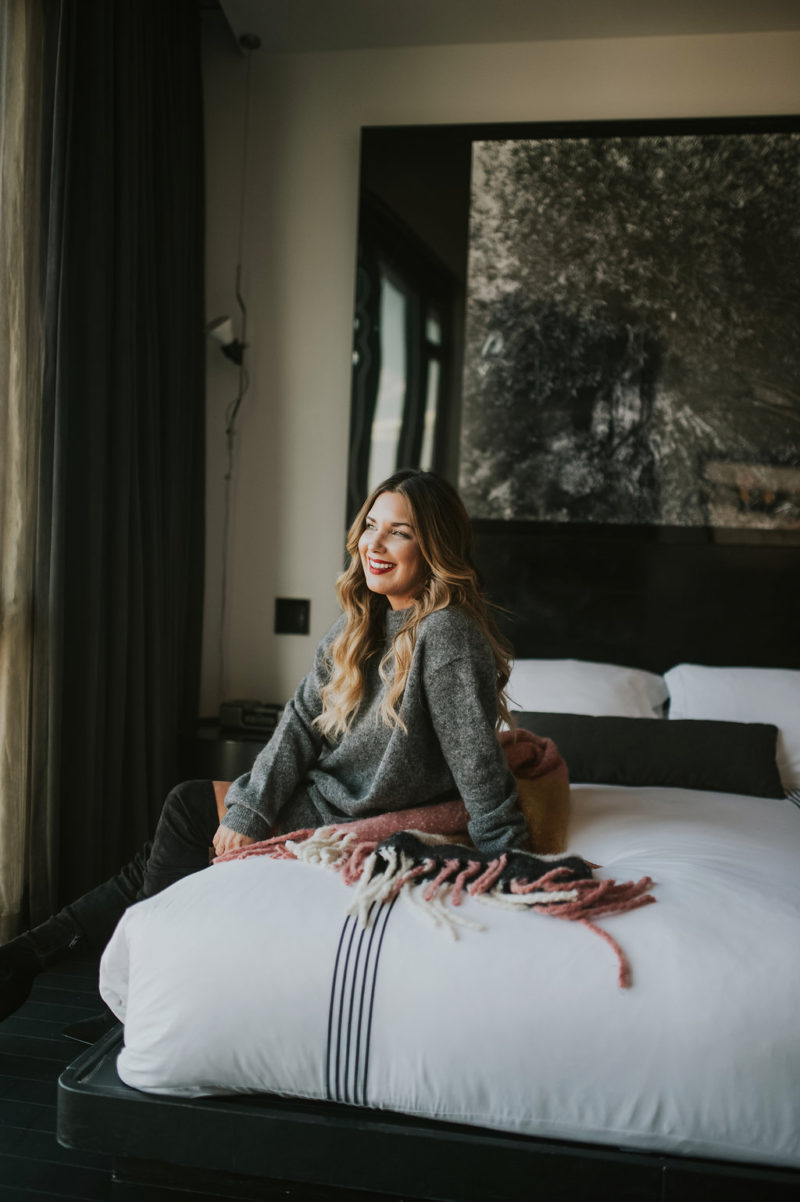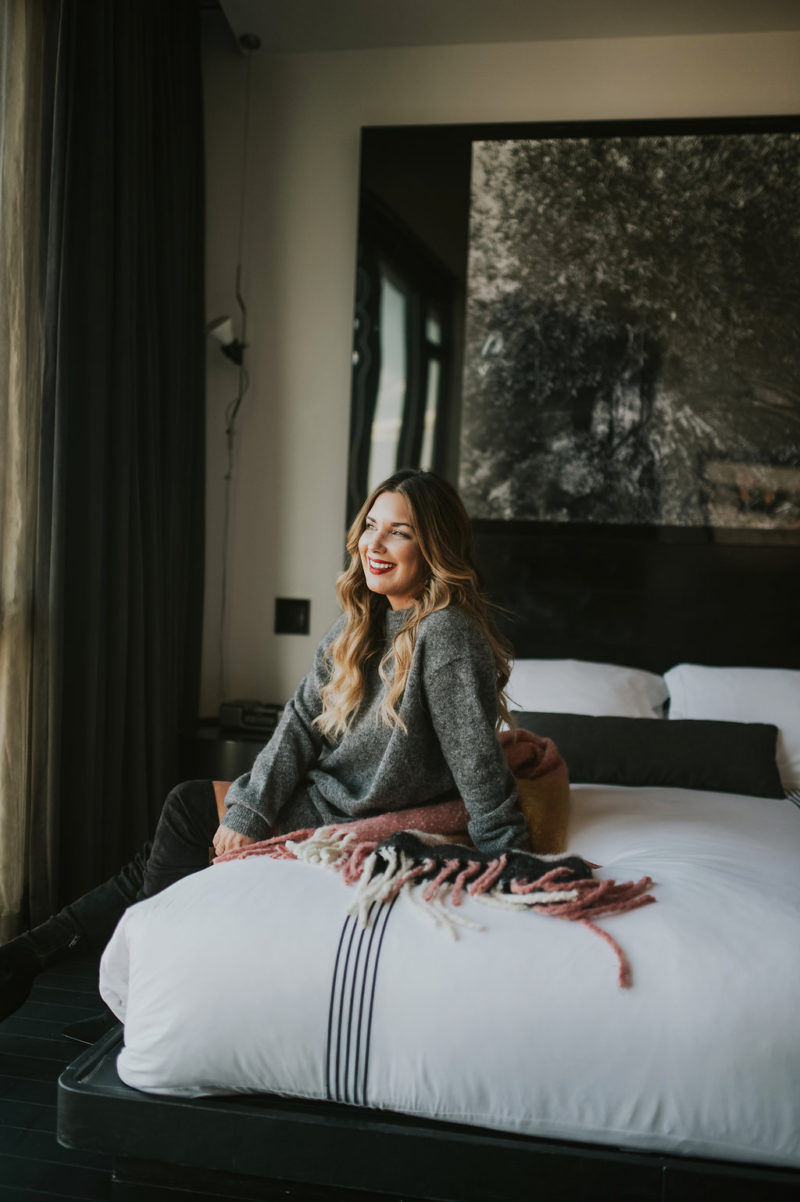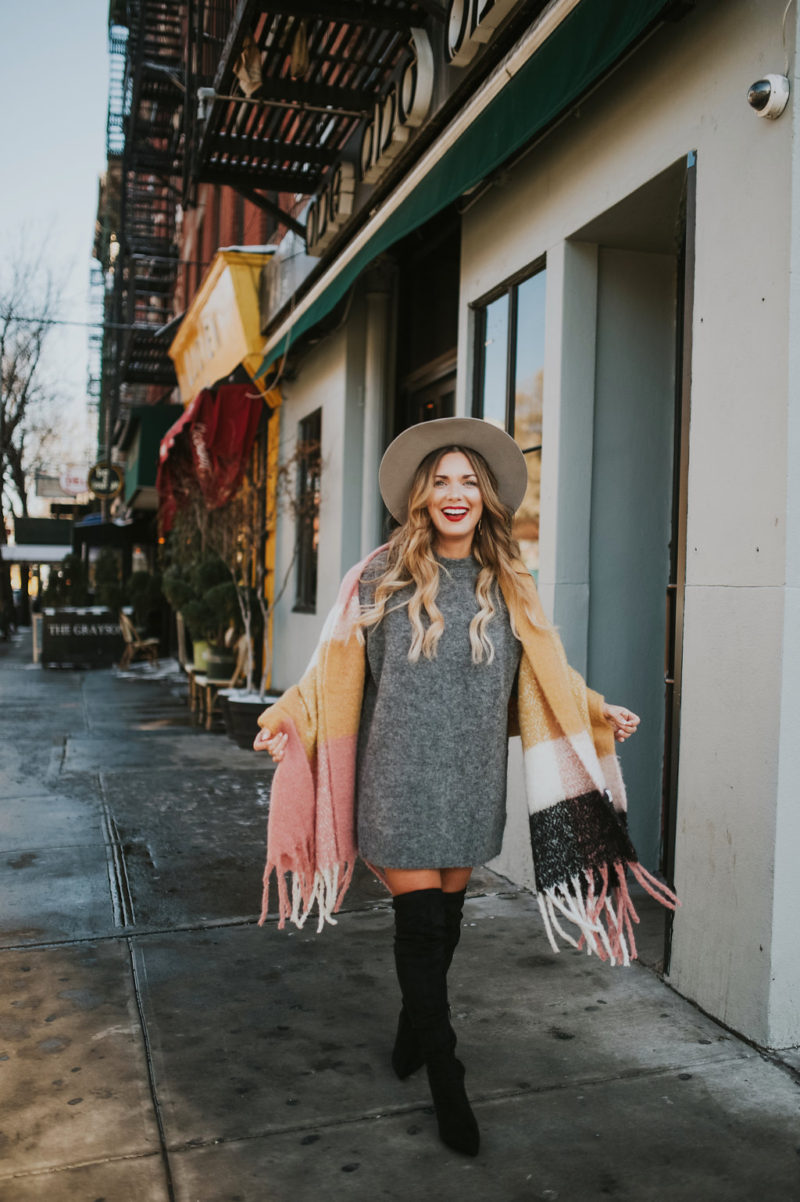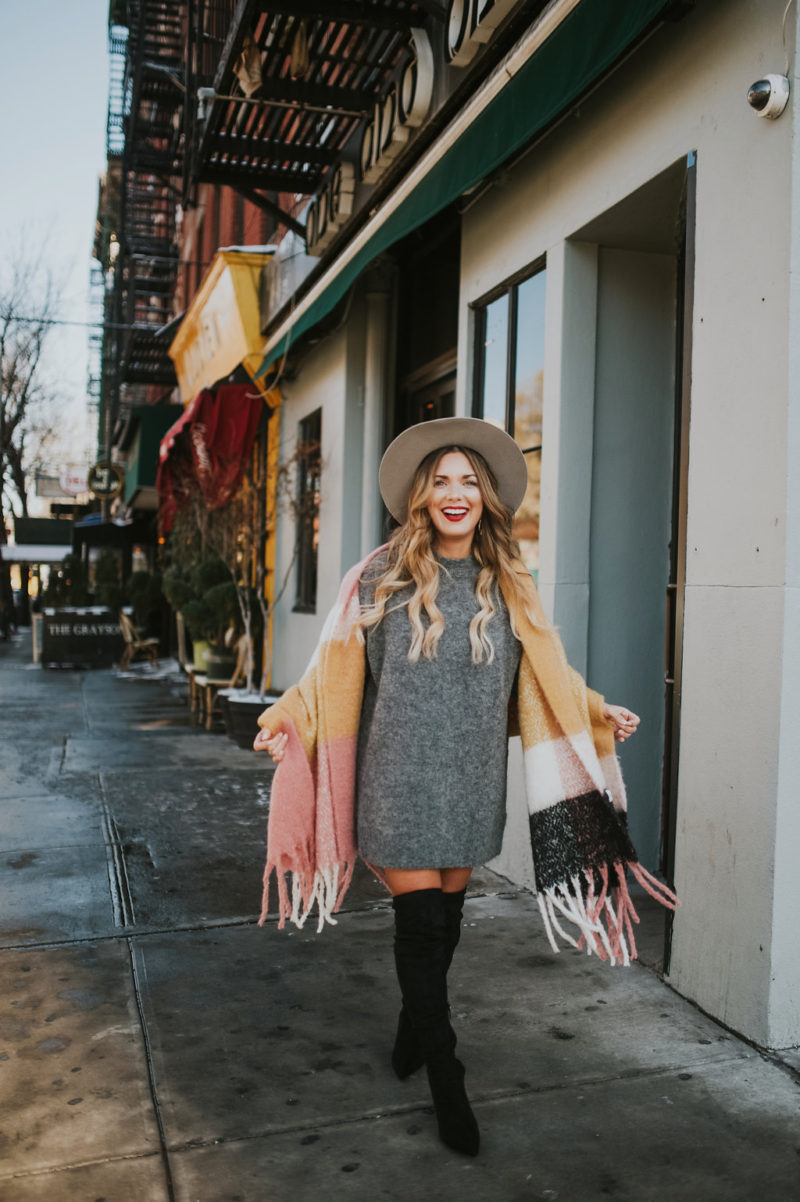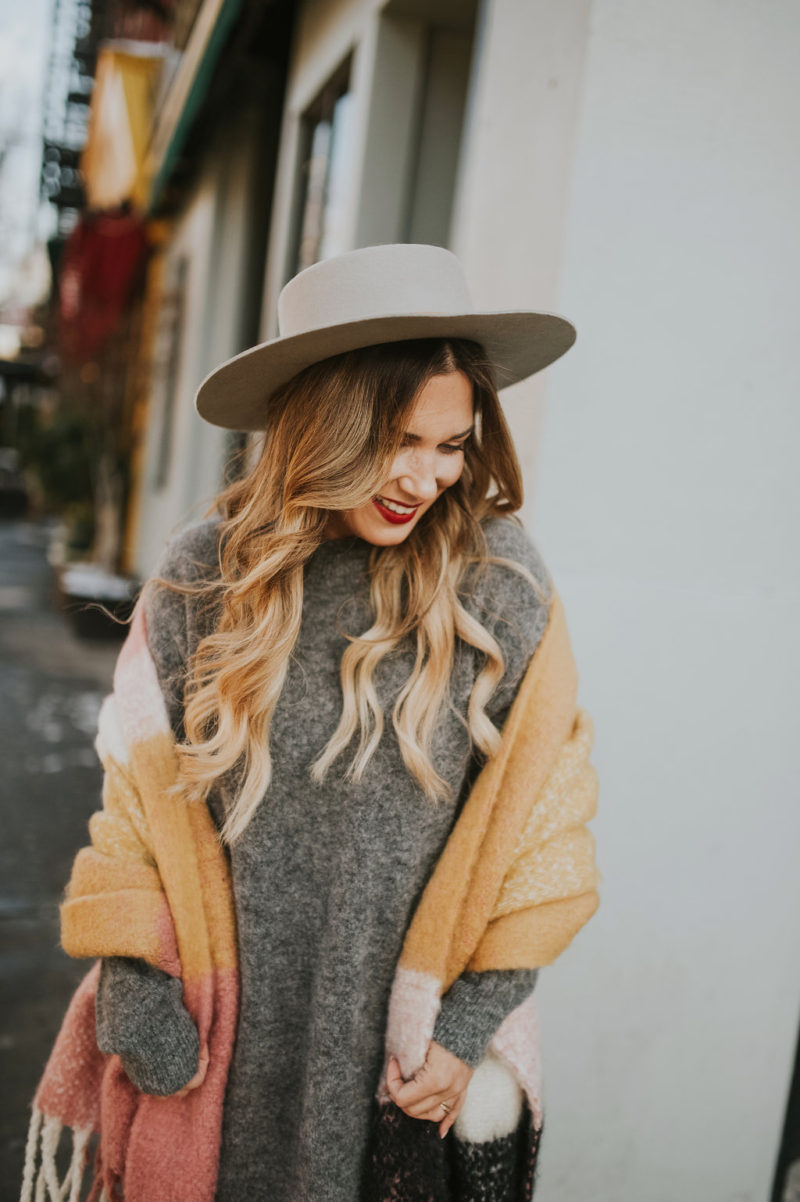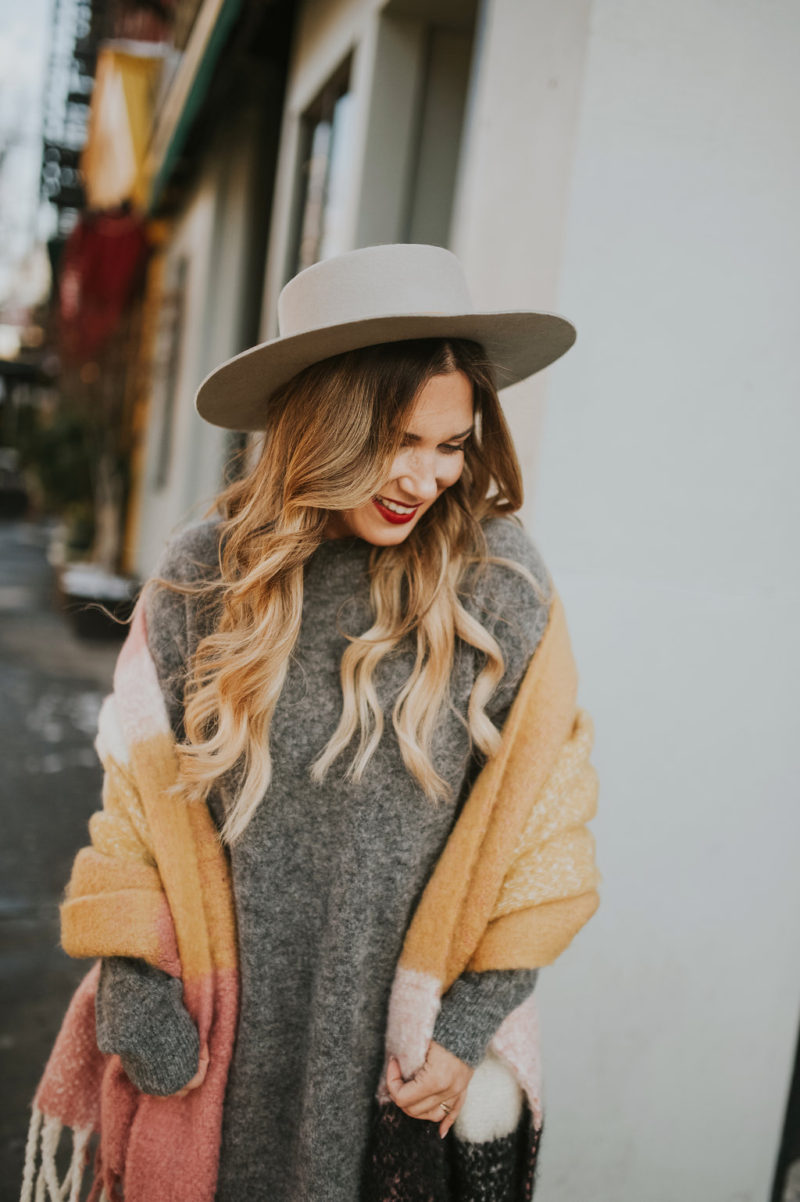 .
THINGS TO DO
I already listed a few things, but there is so much more to do. By the way, we suggest to Uber everywhere if your legs aren't use to walking long distances. Here are a few things that I recommend: Central Park, Bryant Park,The Battery, Chelsea Market, Museum of Modern Art, World Trade Center monument, and so much more. Hope that this helped with your next trip to NYC. It is a magical place.
.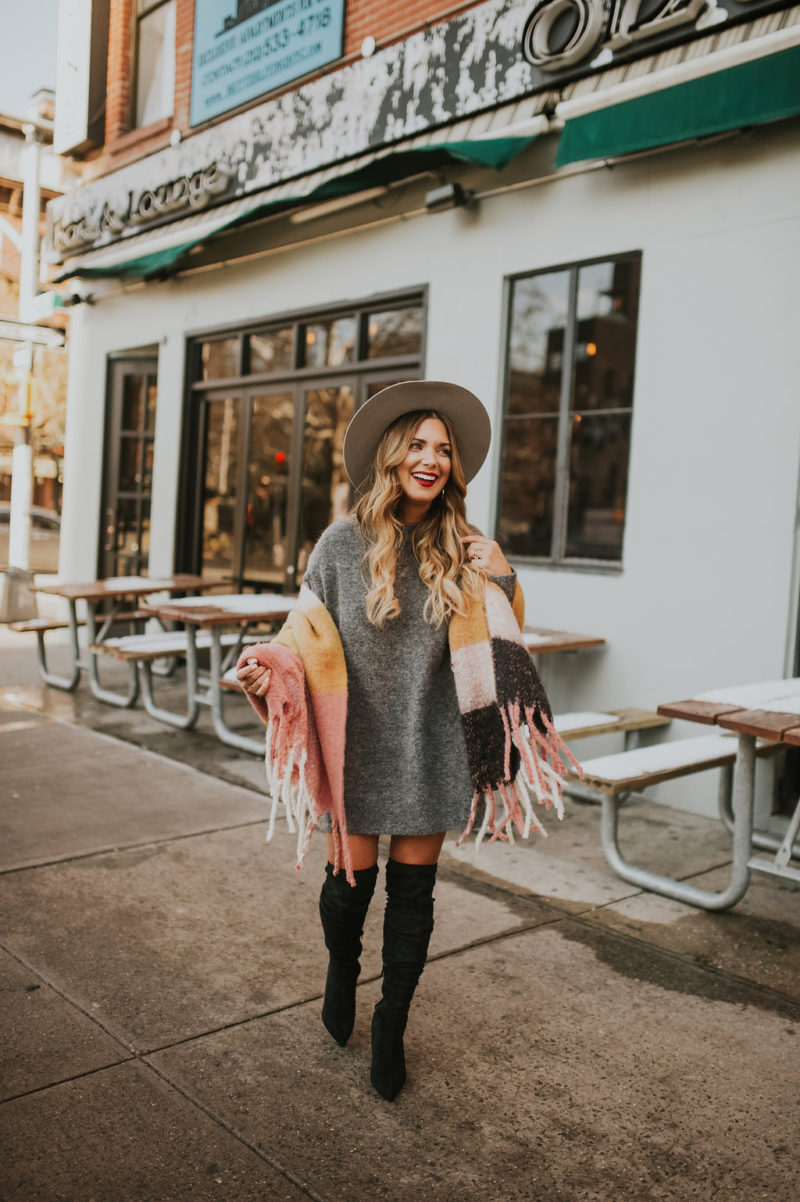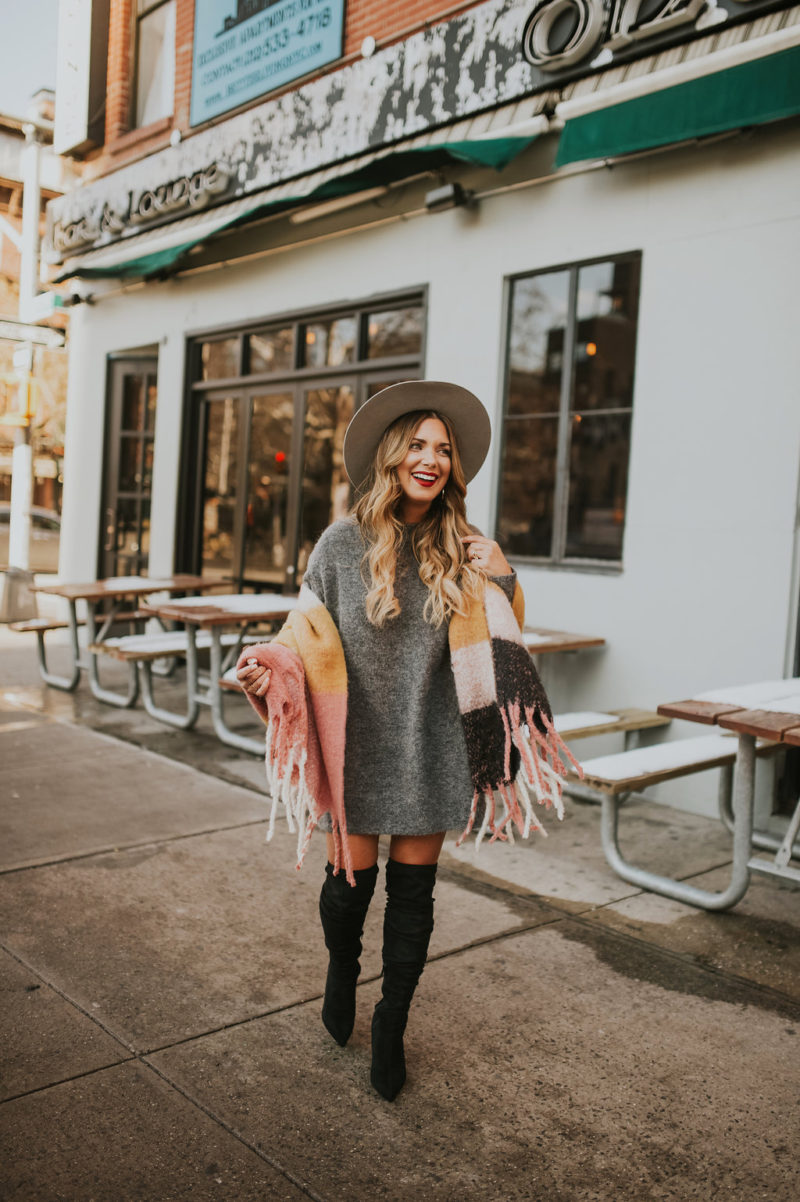 d="3003017″].
---
shop the post
---


.