Happy Weekend, friends!!
To kick it off, I wanted to share the hottest items from Amazon based on what y'all have purchased from my latest Amazon finds.  For size reference, I am 5'3″ and wear a size medium/ size 6. And, all of these items are under $30 which is very budget friendly.
.

.
Lots of ladies have reached out expressing how much that they love the leopard top pictured below. I love the fit and the price tag. And, the baby doll dress is another item that I had great feedback along with the Rayban dupes.
.
If you purchase any of the items below, make sure to tag me!! I love to see y'all rocking my Amazon finds!!
.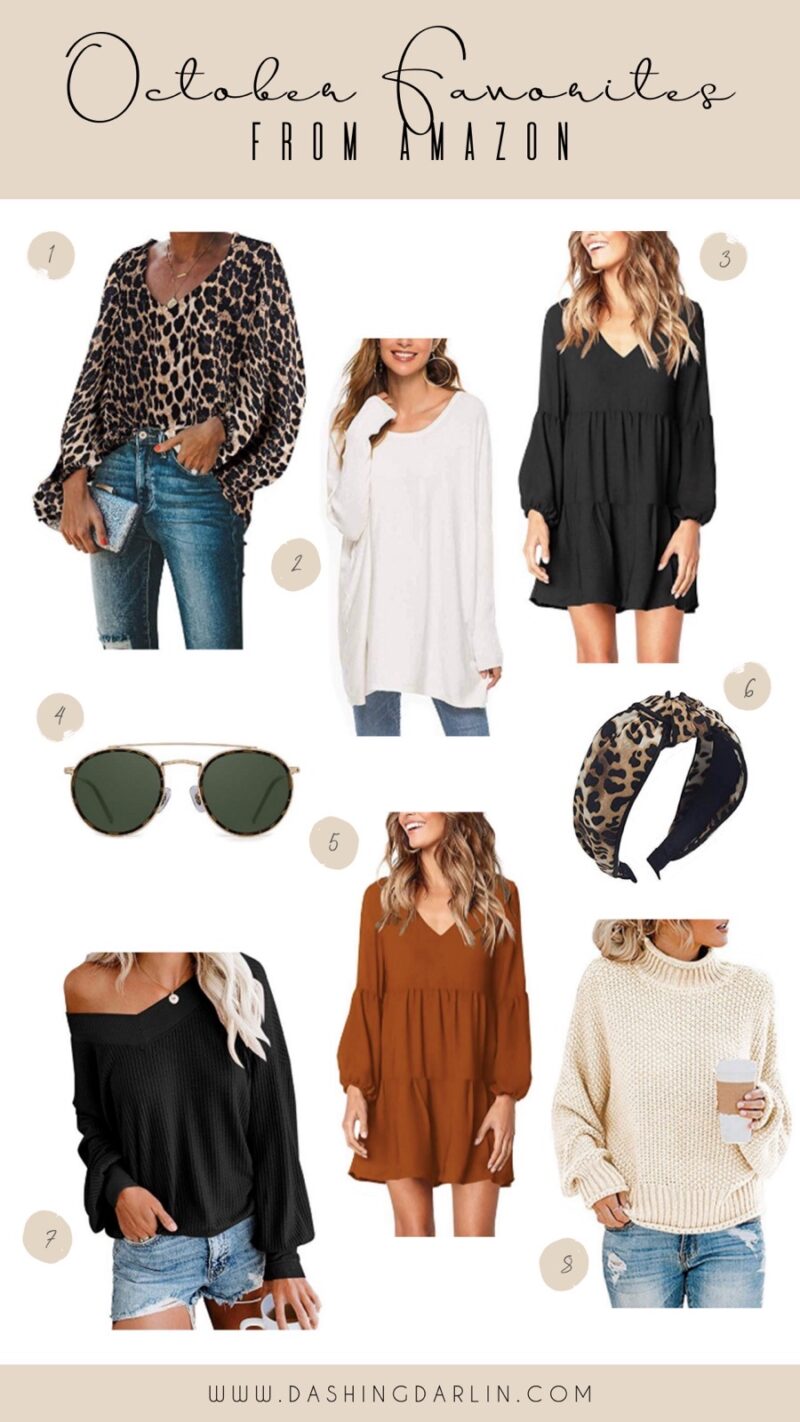 .
To shop, click on the images below:

'
1}Leopard Blouse
2} Oversized Extra Soft Crew Neck Sweater
3} Black babydoll dress
4} Rayban dupes
5} Rust babydoll dress
6} Leopard headband
7} Black thermal top
8} Oversized turtleneck sweater
.
.