Mike + I recently had a weekend getaway to the Mississippi Gulf Coast. It was perfect timing since life with four kids has been so hectic. And, we absolutely love that it is only an hour and a half away from our house. And, because I got so many questions and suggestions, I want to share all of the details about where we stayed and what we did.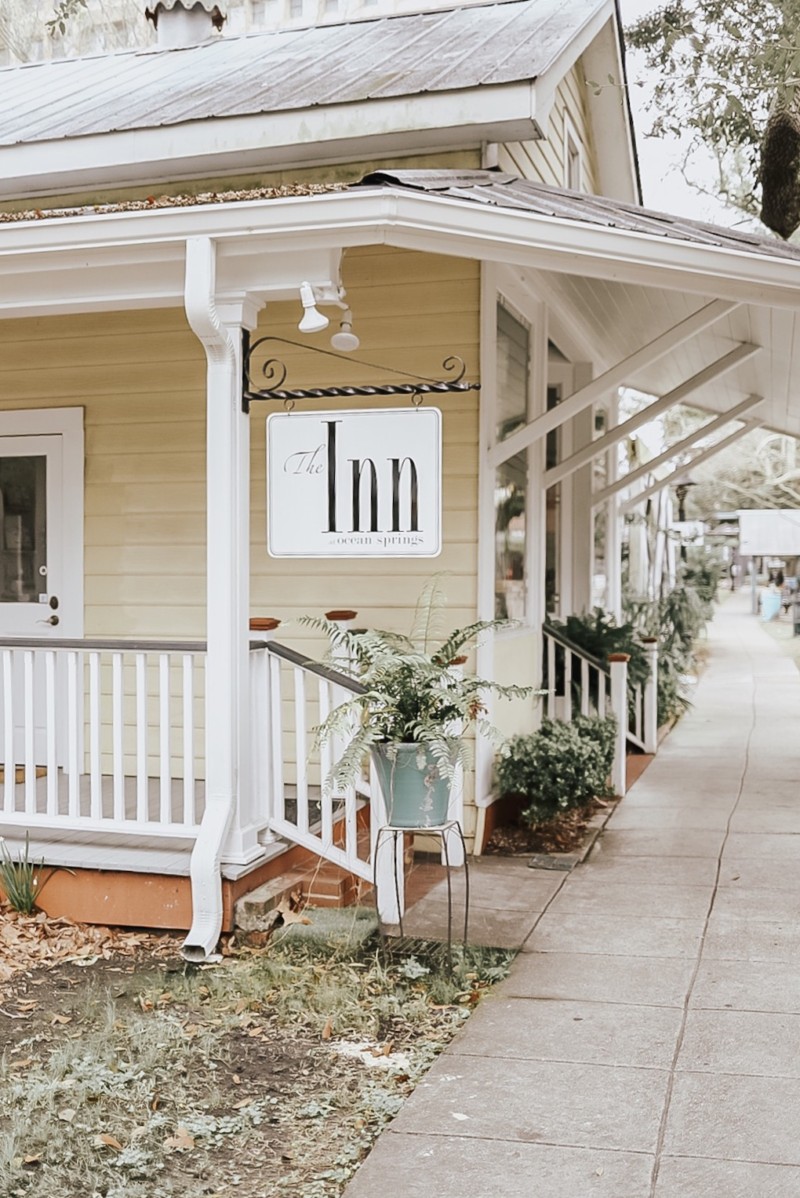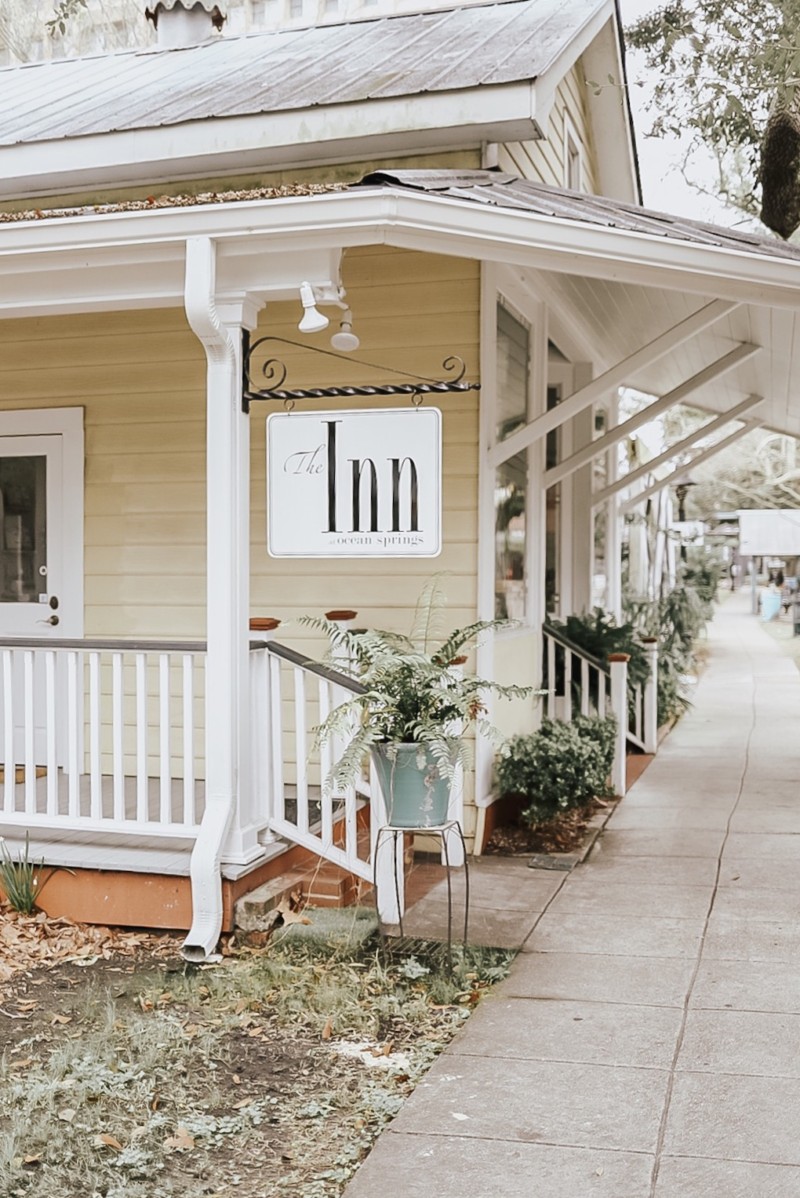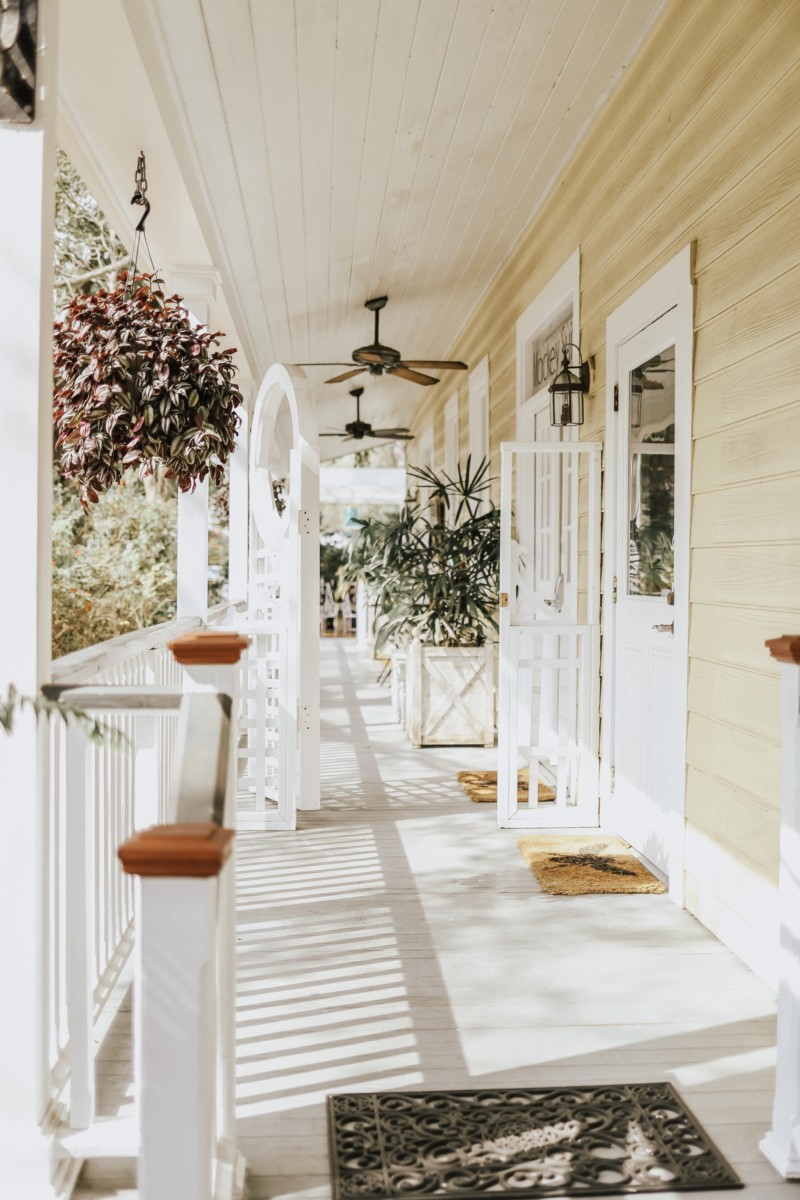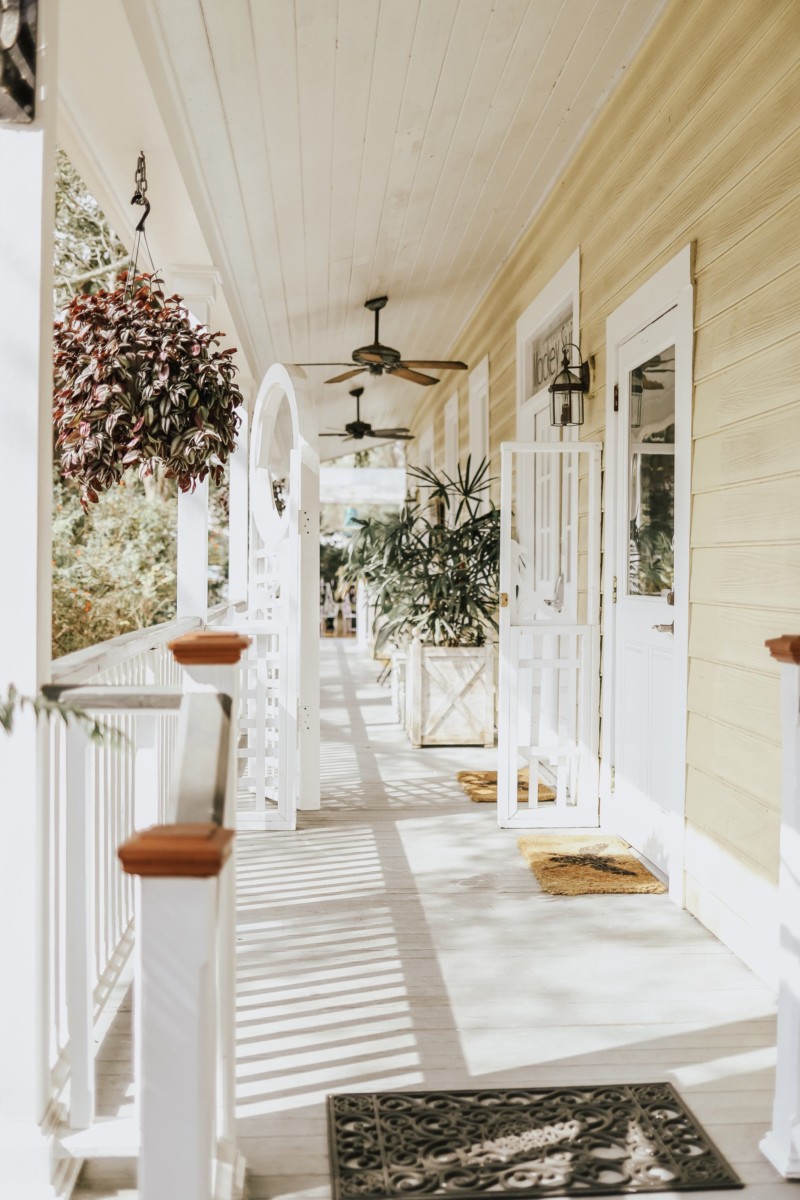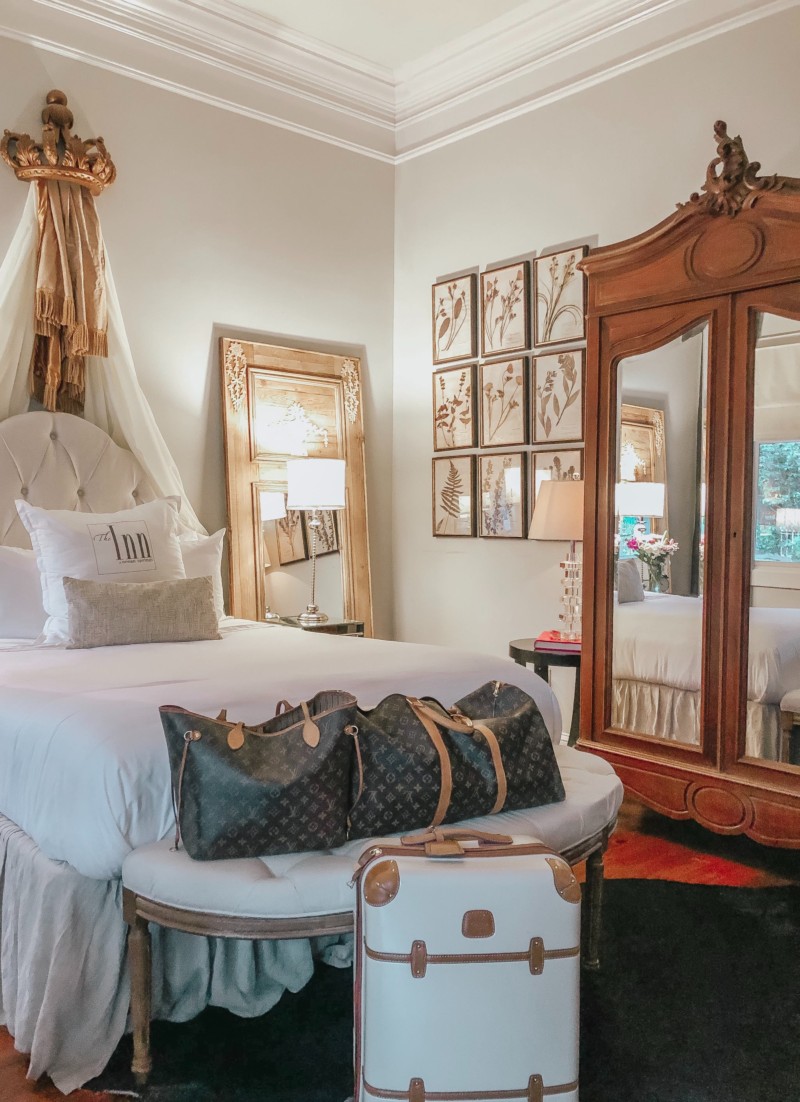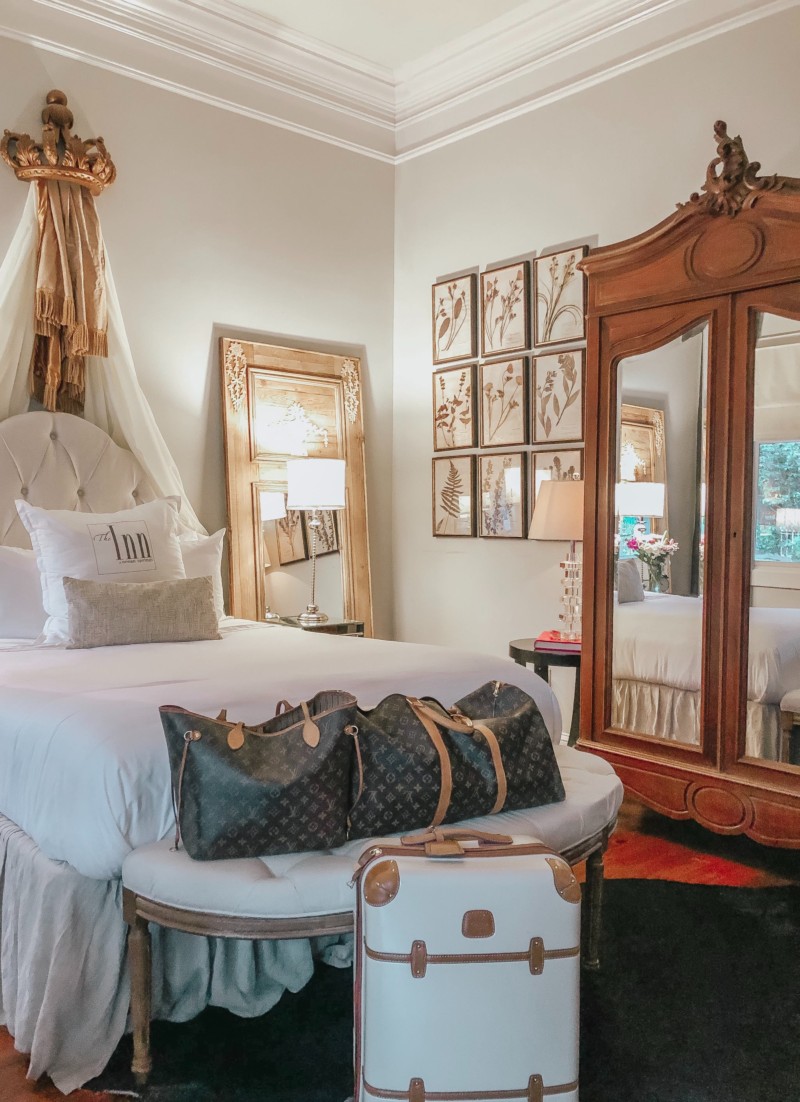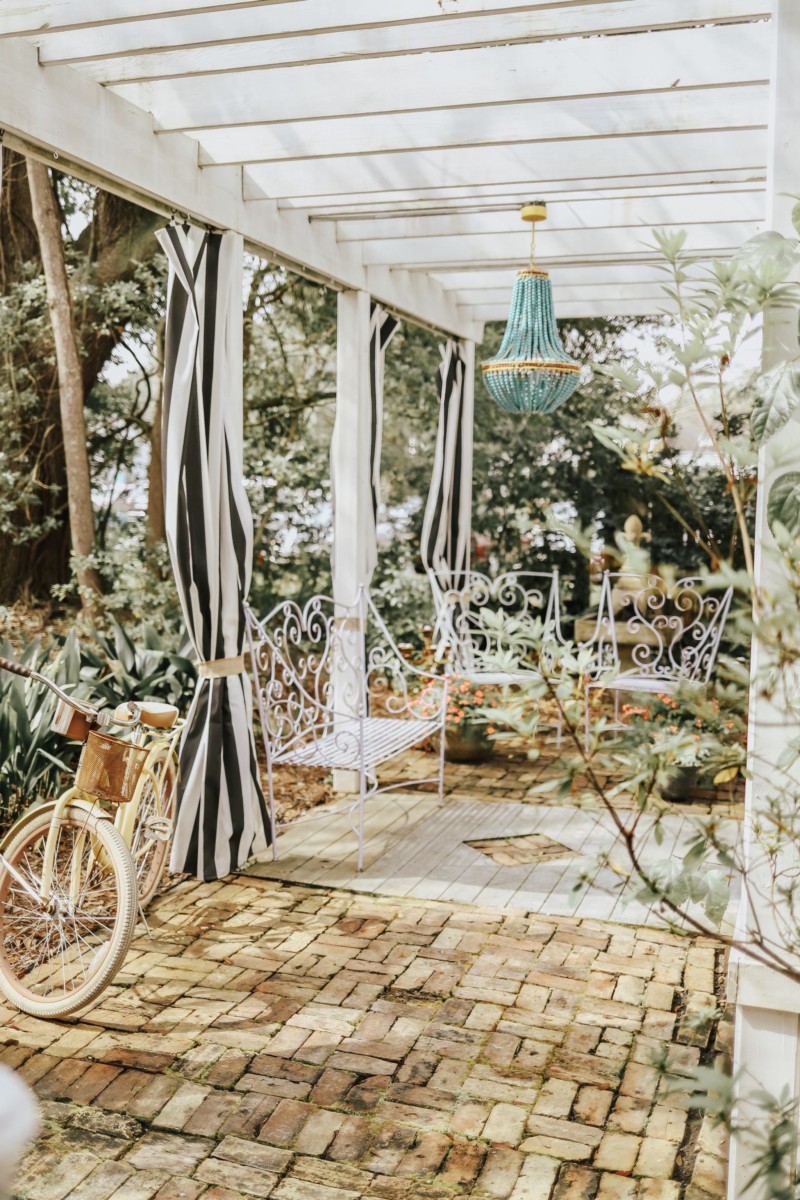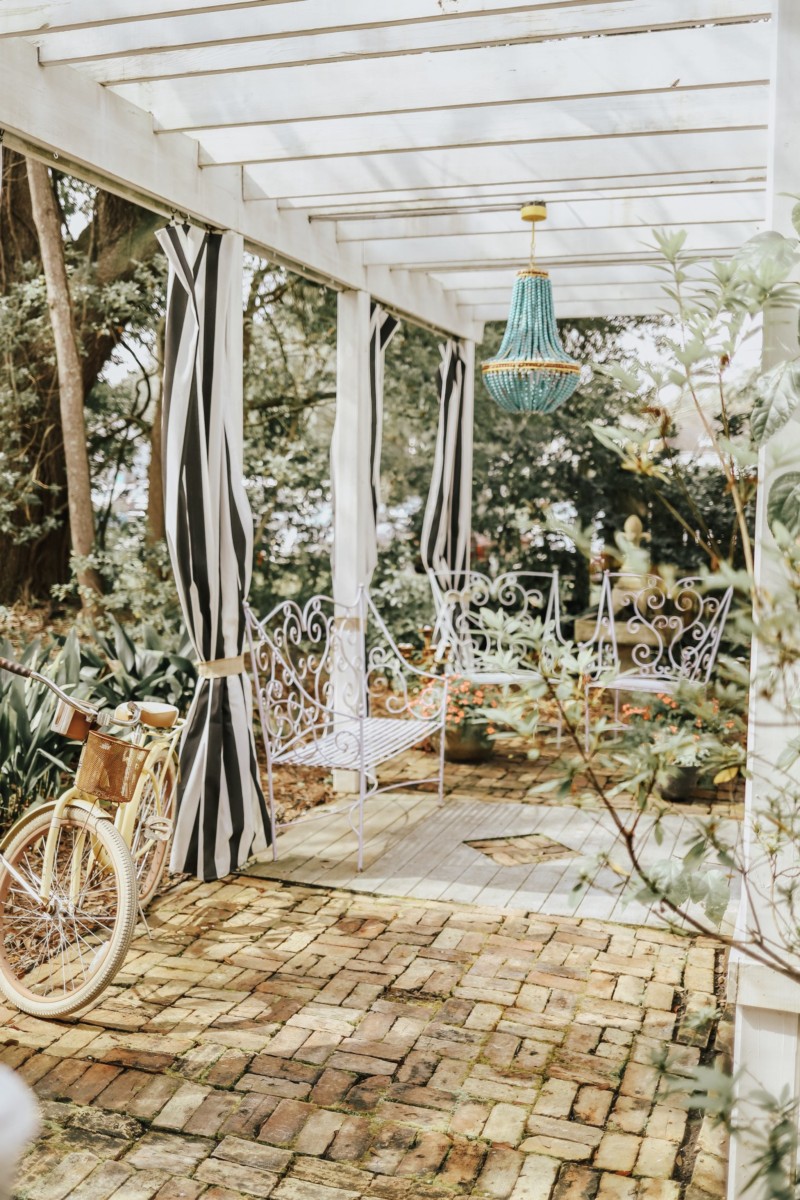 WHERE to STAY:
For our first night, we were so excited to check in to The Inn in Ocean Springs. It is a bed and breakfast that is located right in the middle of the quaint downtown area of Ocean Springs. We stayed in the Mackey Suite which was just darling.
Our second night was at Hotel Pass Christian which was also such a charming place to stay. We arrived when it was dark so I couldn't take many pictures. And, the fog was insane when we woke up. But, this hotel was so cozy, and the rooms were huge. We even had our own balcony with a great view of the coast.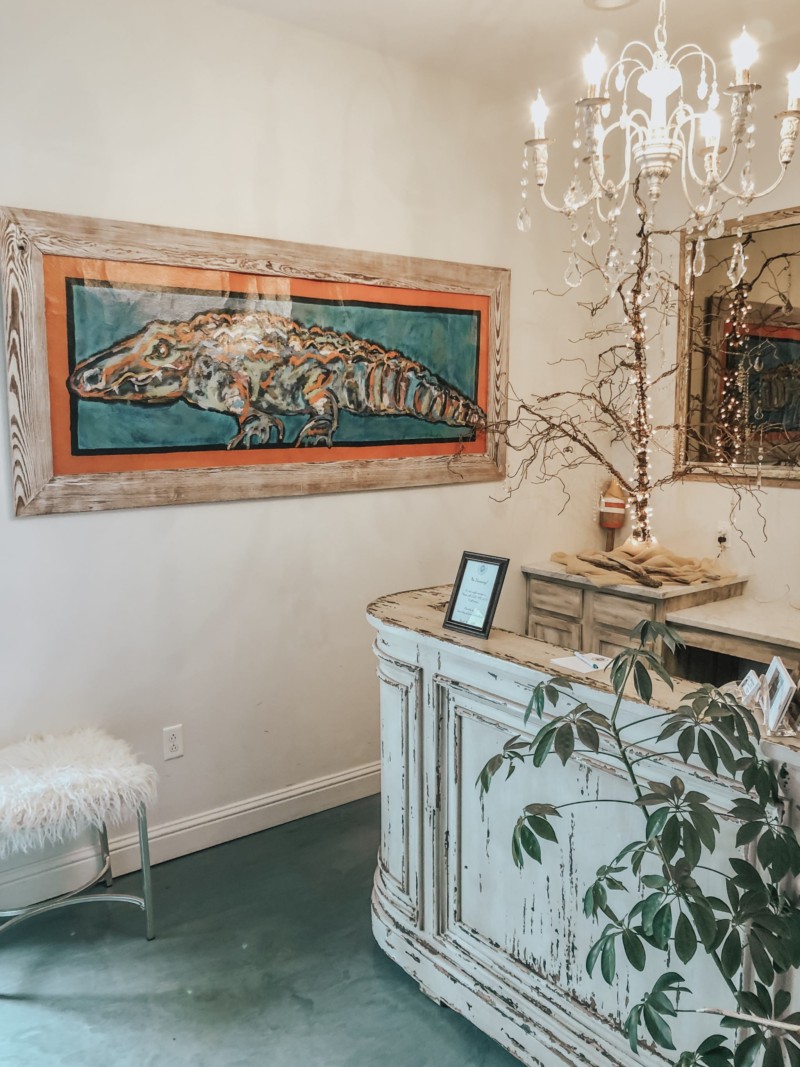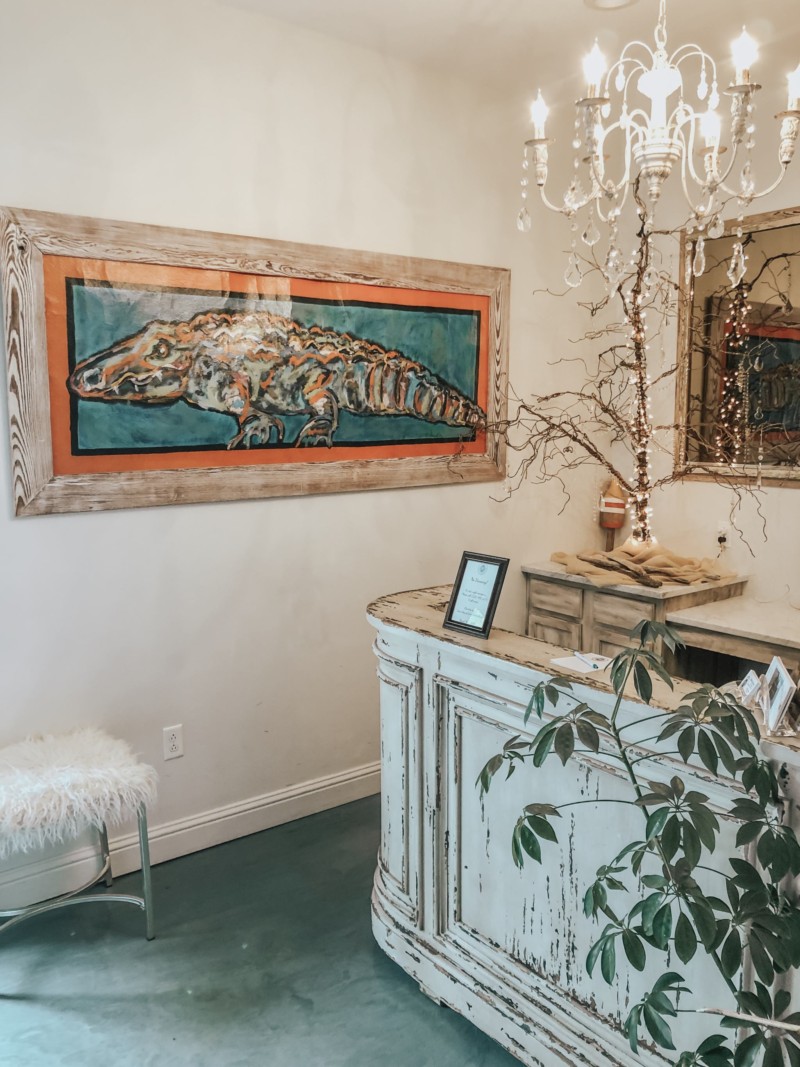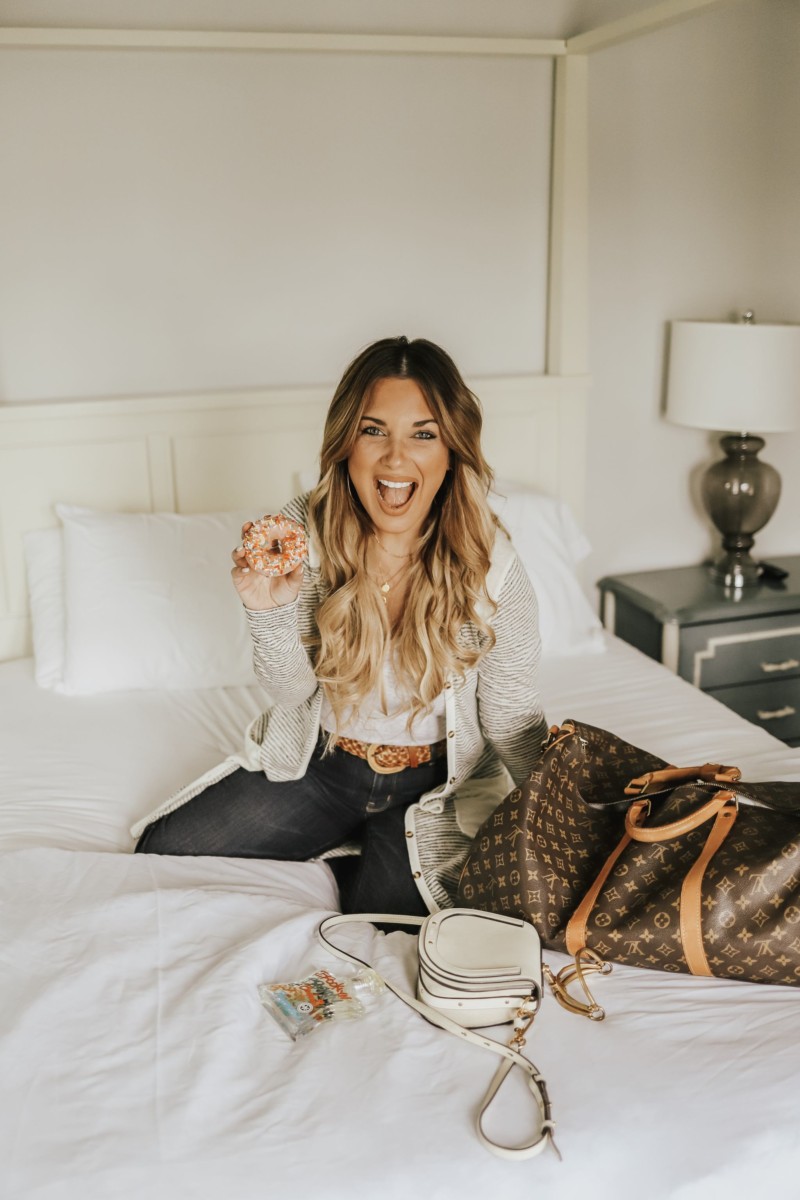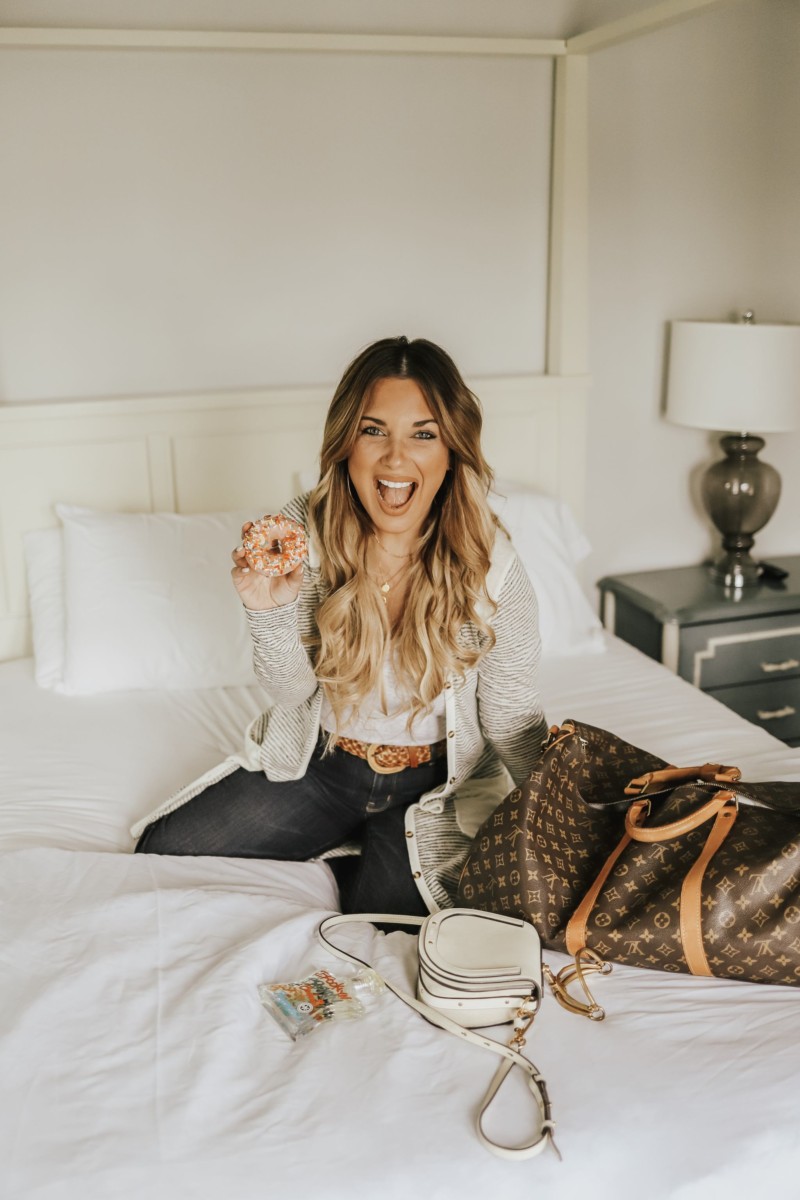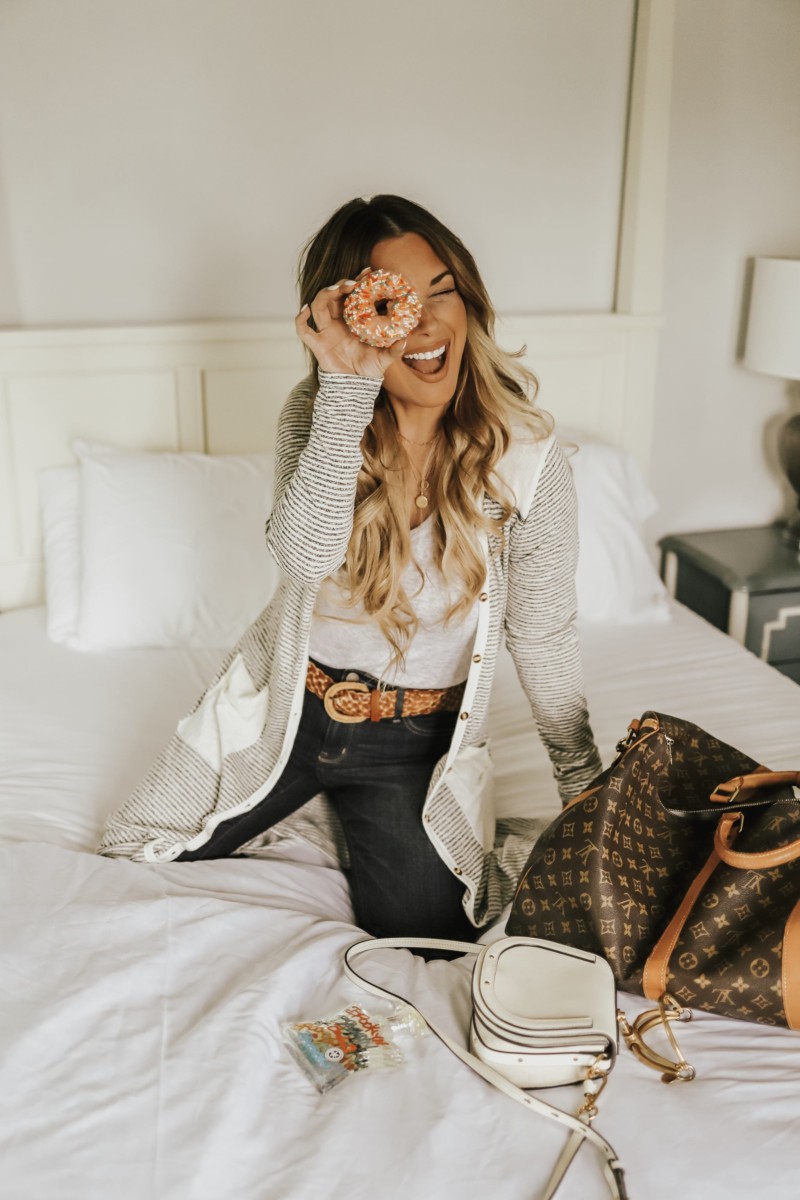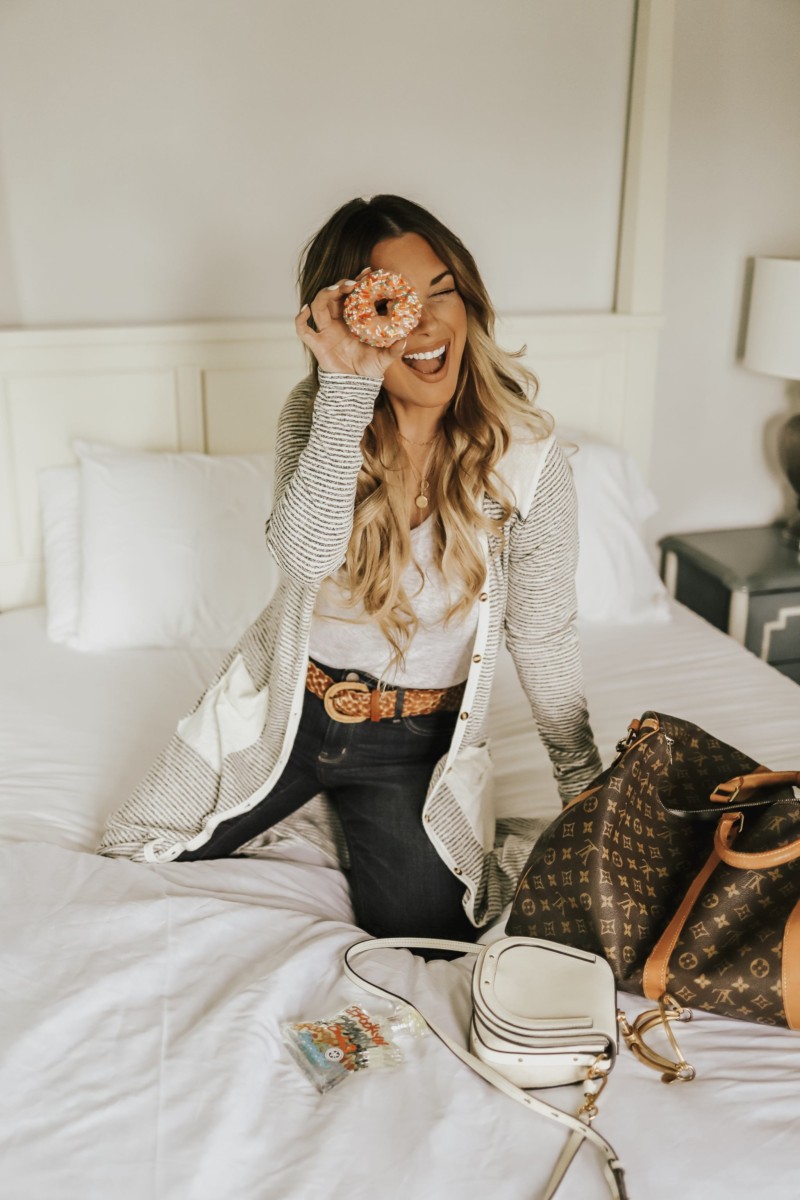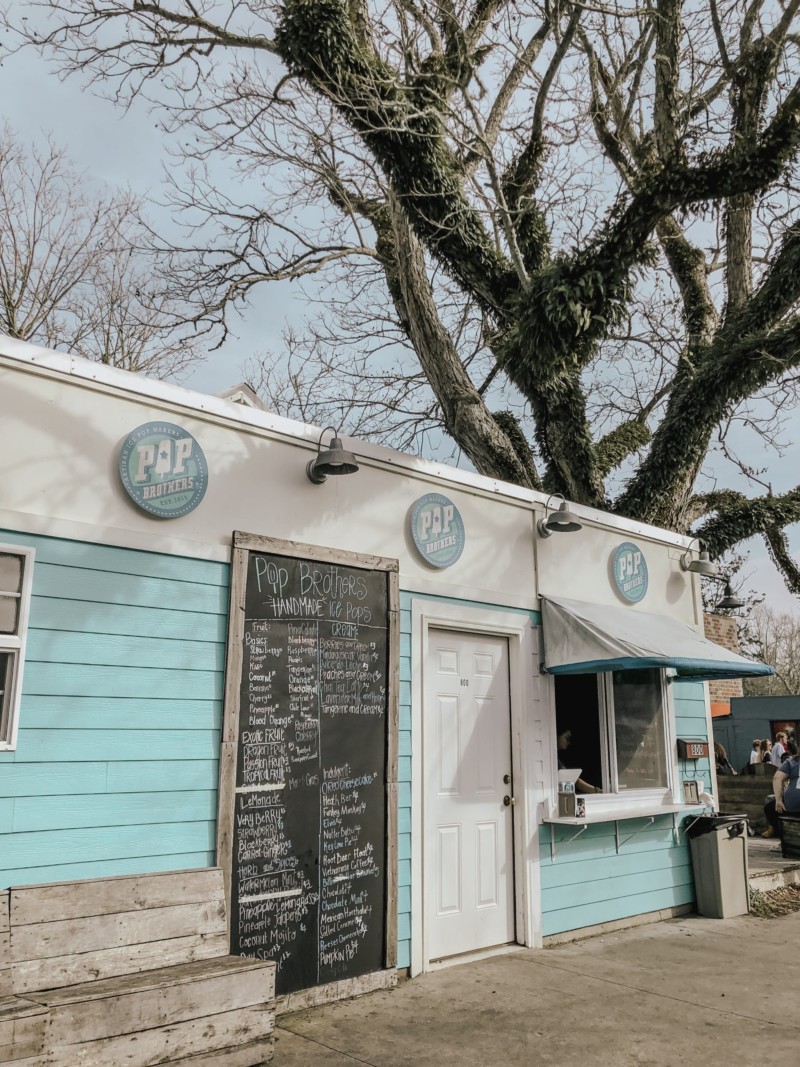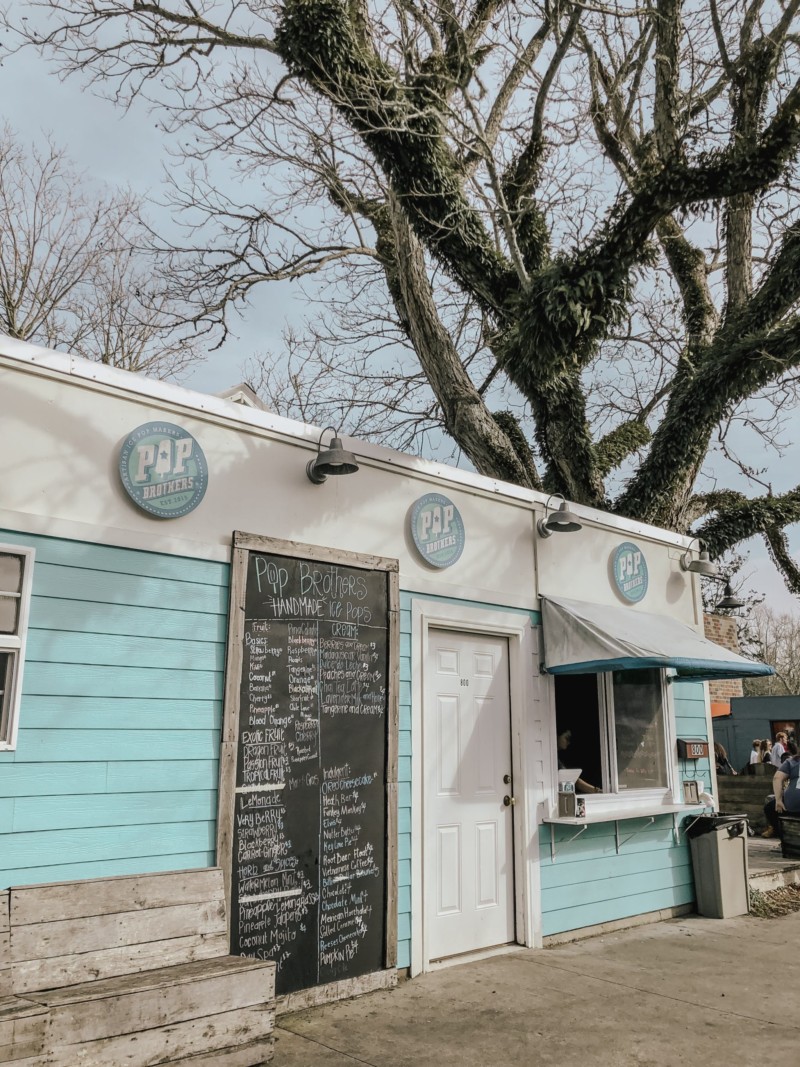 WHAT TO DO:
We love to learn a little history about the cities that we visit so we headed to a few, local museums. We started off with the Maritime & Seafood Industry Museum then headed to a couple of cool, art museums, the Ohr-O'Keefe Museum of Art and Walter Anderson Museum of Art. We loved each museum. At one of the museums, they had a pottery class available. We will definitely do that next time. How fun would that be?!? We also plan to visit the Biloxi Lighthouse next time that we are in town because we just couldn't do it all.
We did walk around downtown Ocean Springs since it is such a beautiful, charming sight. They have so many cute shops and lots of dessert places too. Who can refuse donuts and popsicles?!? I did try that Tato-nut donut which is pictured above. It was so good.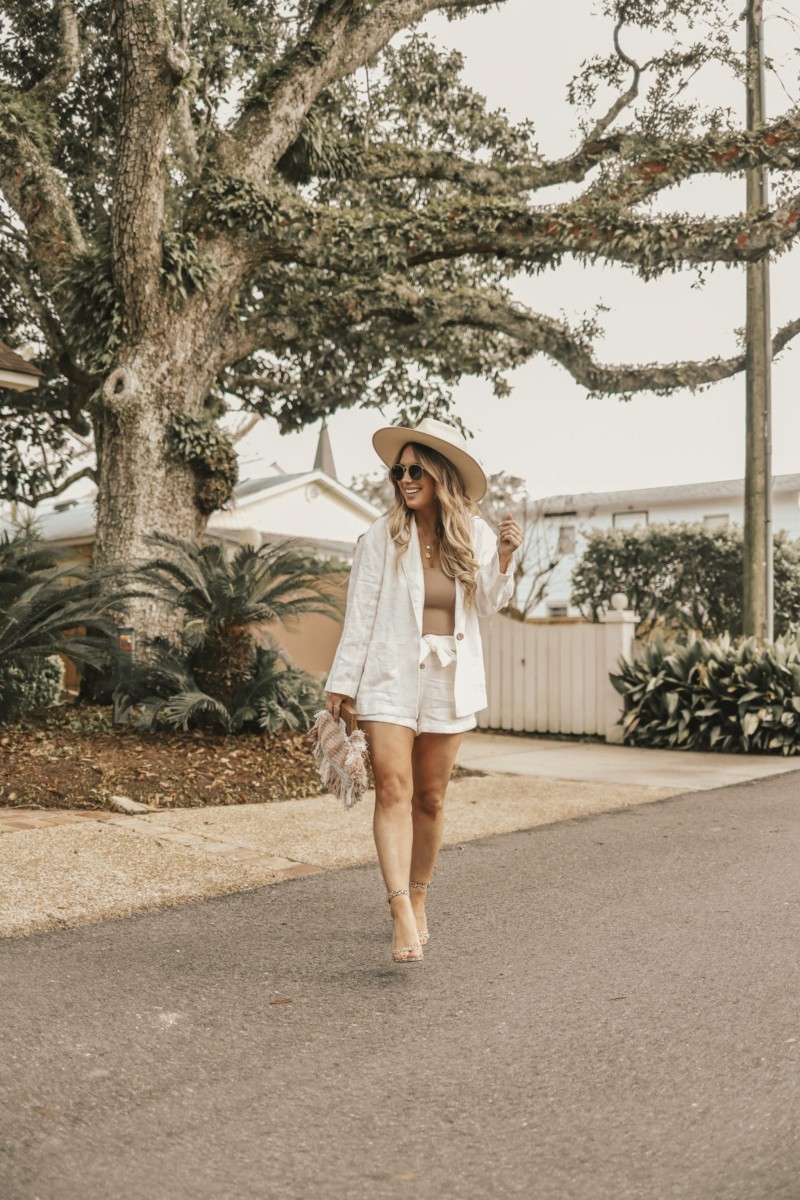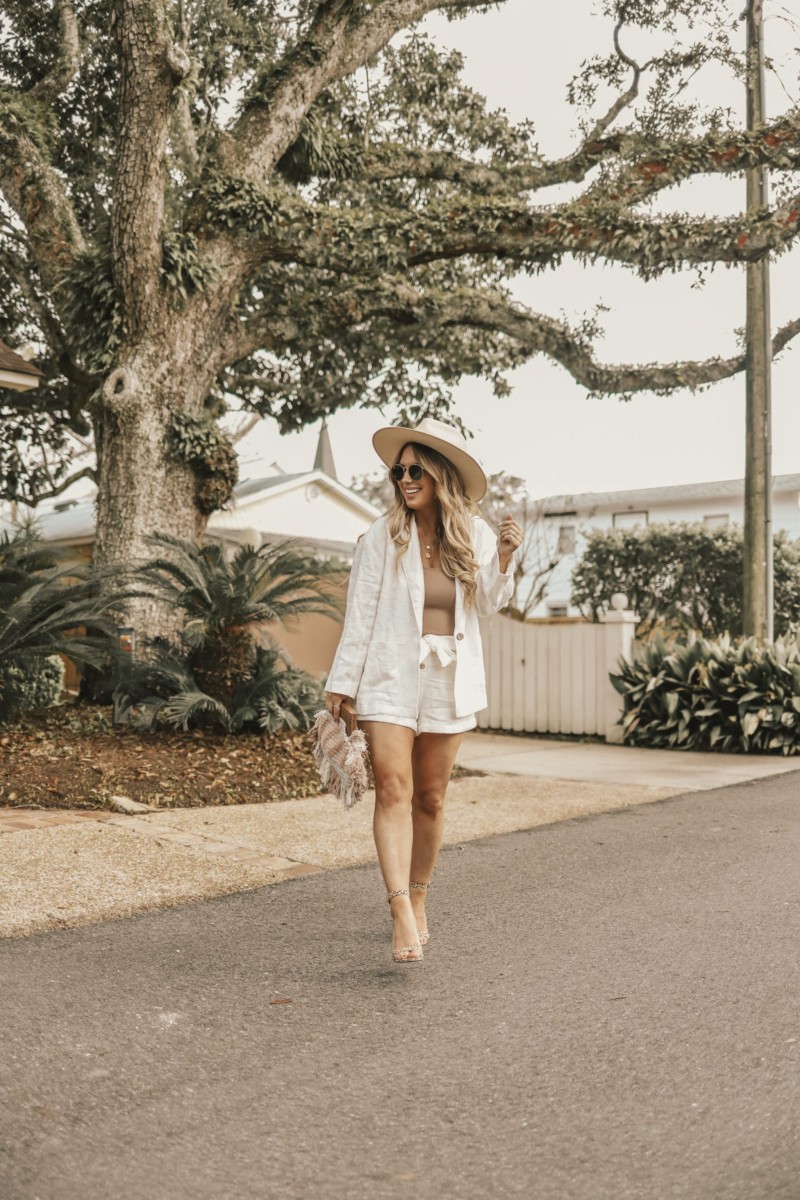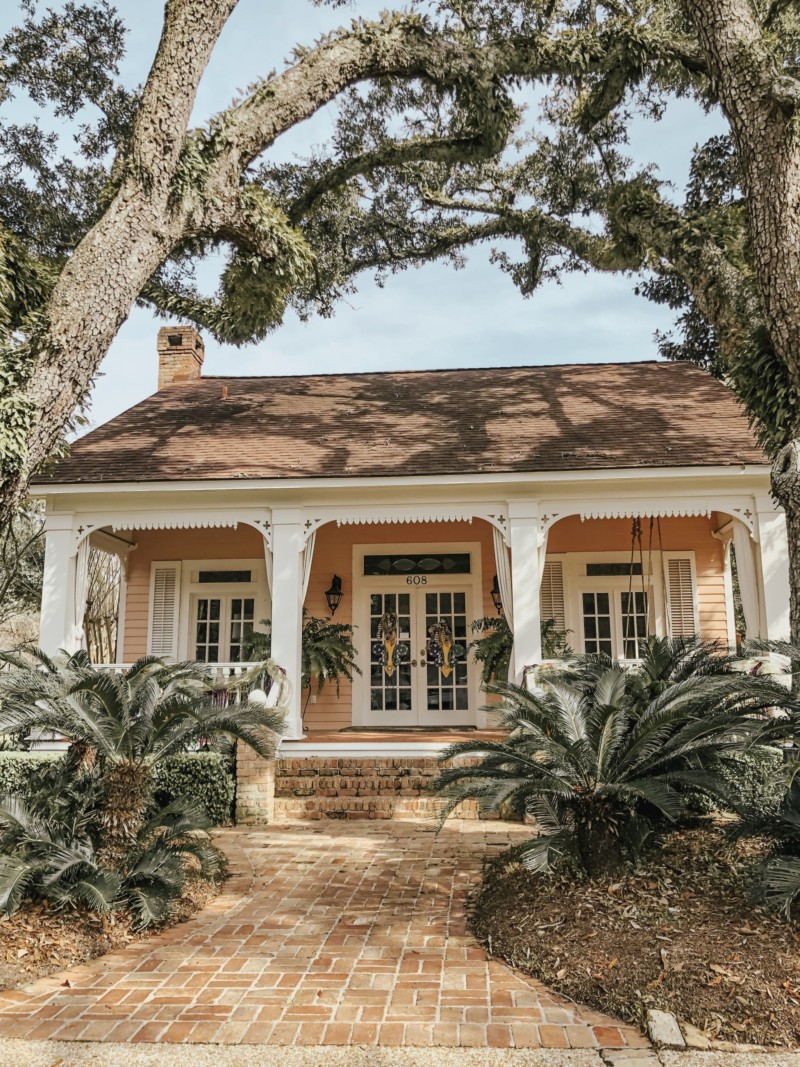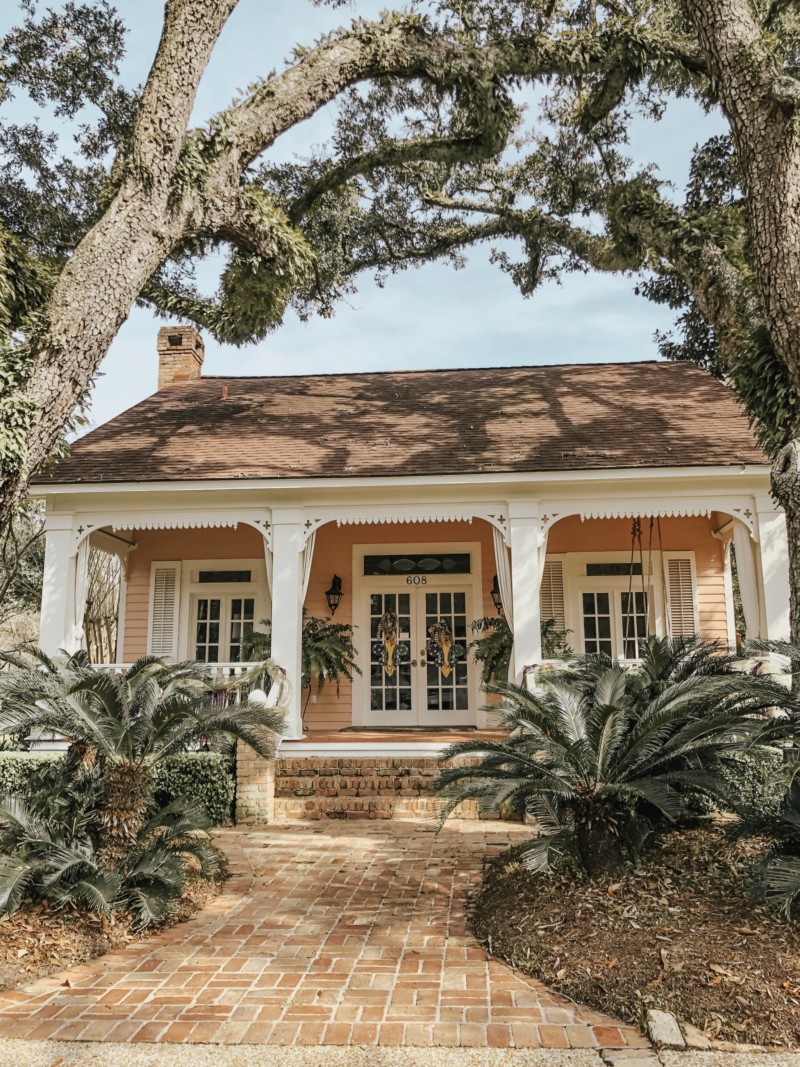 WHERE TO EAT??
We are foodies so this is an exciting subject too. Our first night, dinner was at Mosaic, and Mike thoroughly enjoyed his tuna plus the shrimp and grits. This is a great place to just chill and sit on the patio. It reminded me a lot of New Orleans.
After dinner each night, we headed to The Wilbur to chill some more because we just LOVED the vibe of the place. It's a speak easy that is located in The Roost. This place is all so my style.
.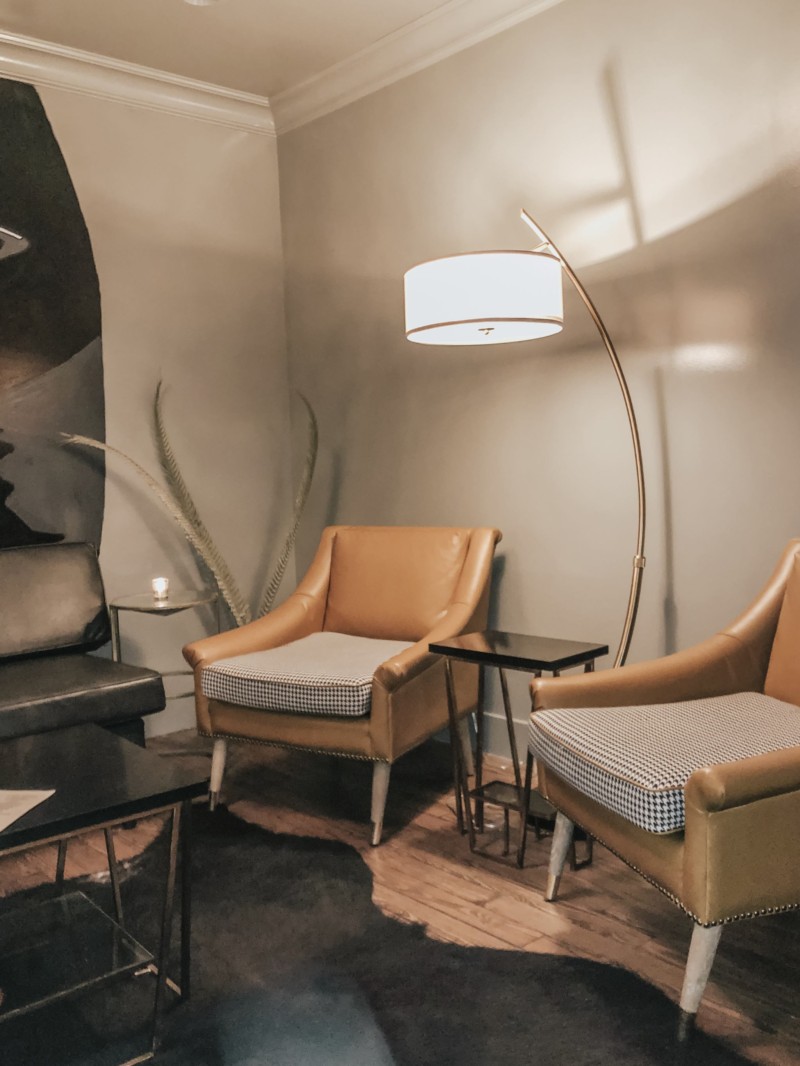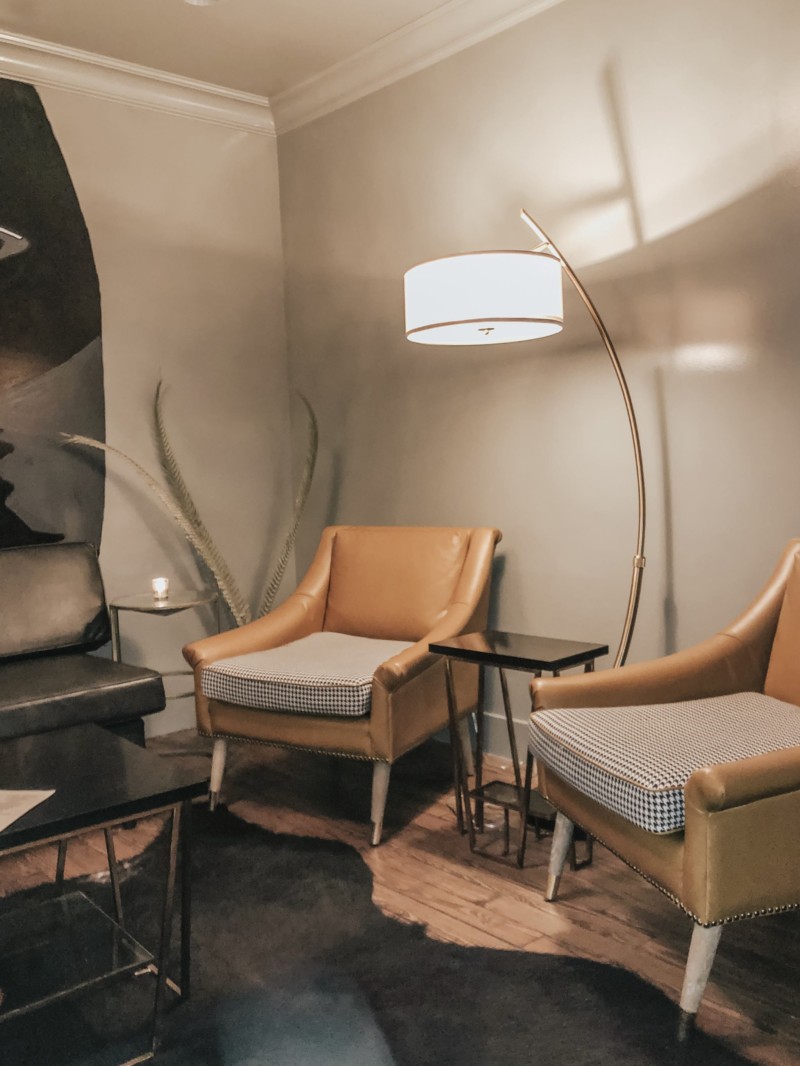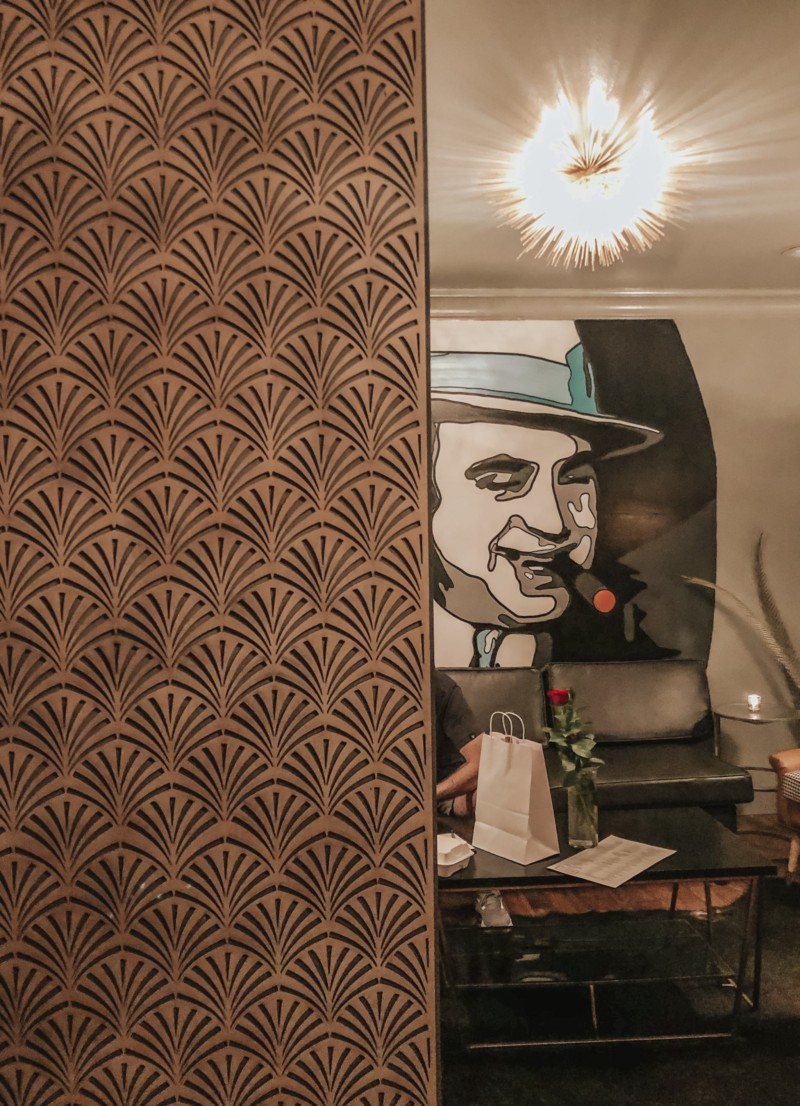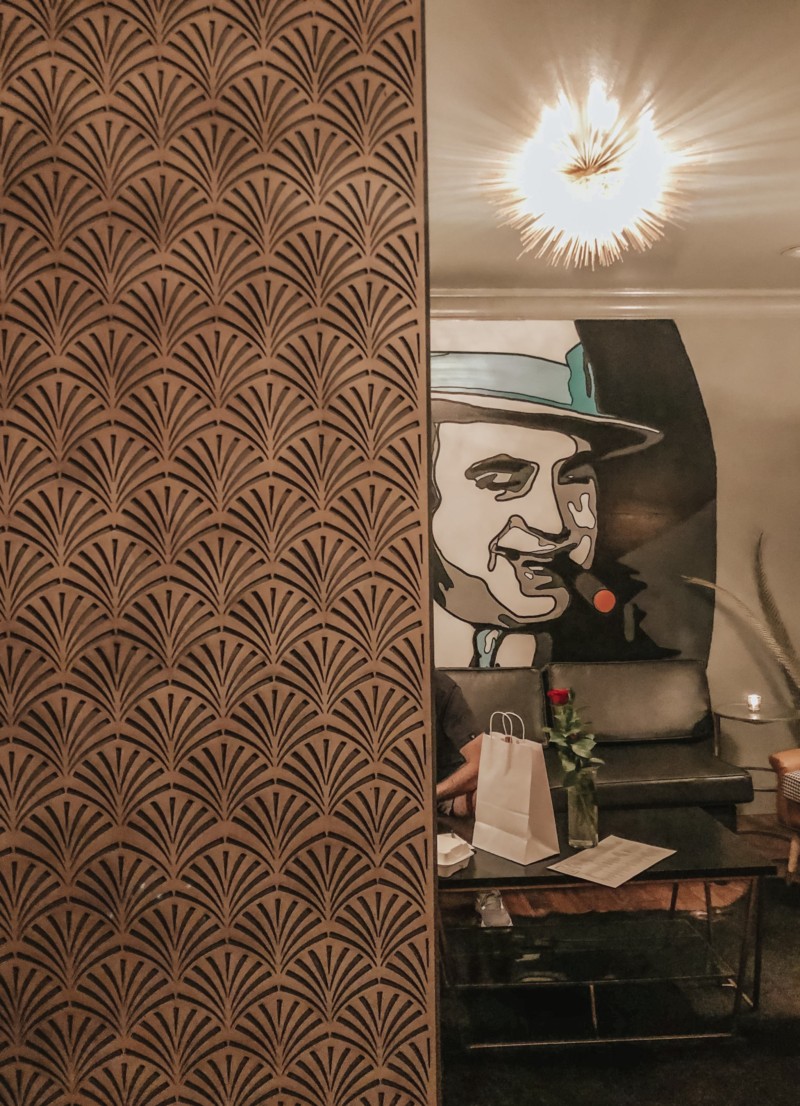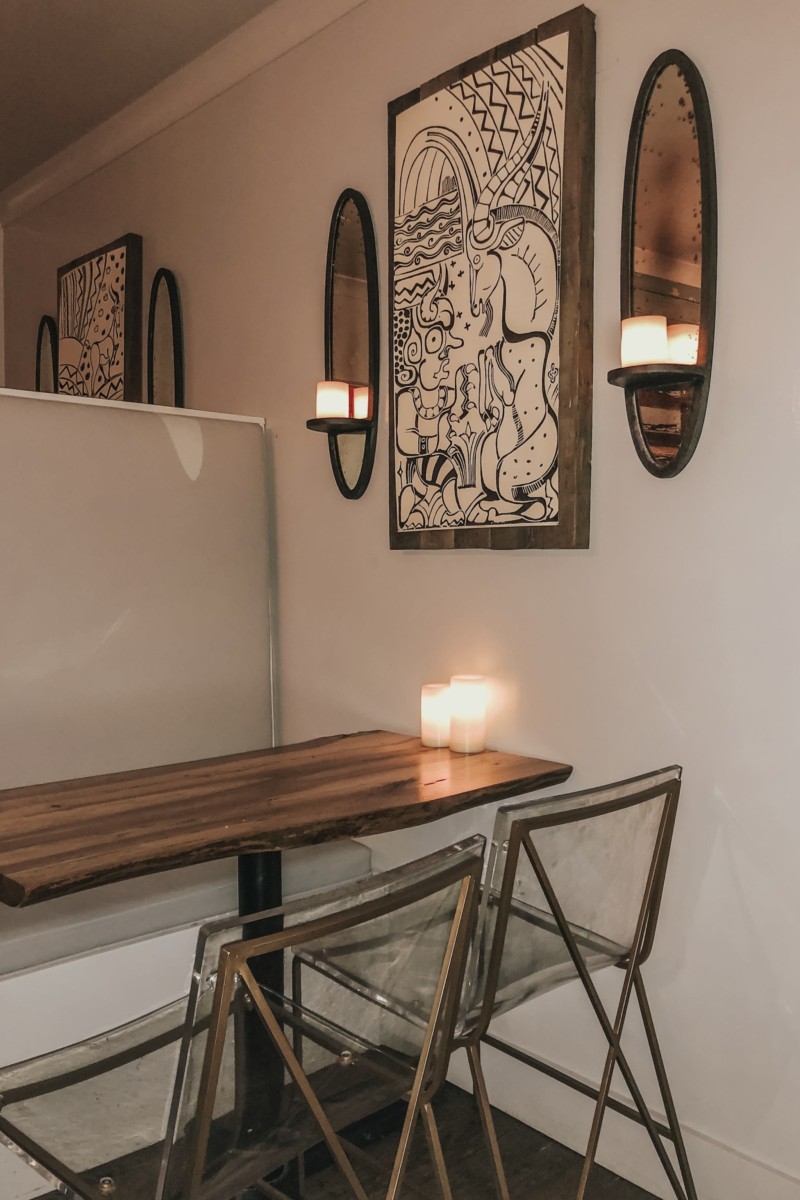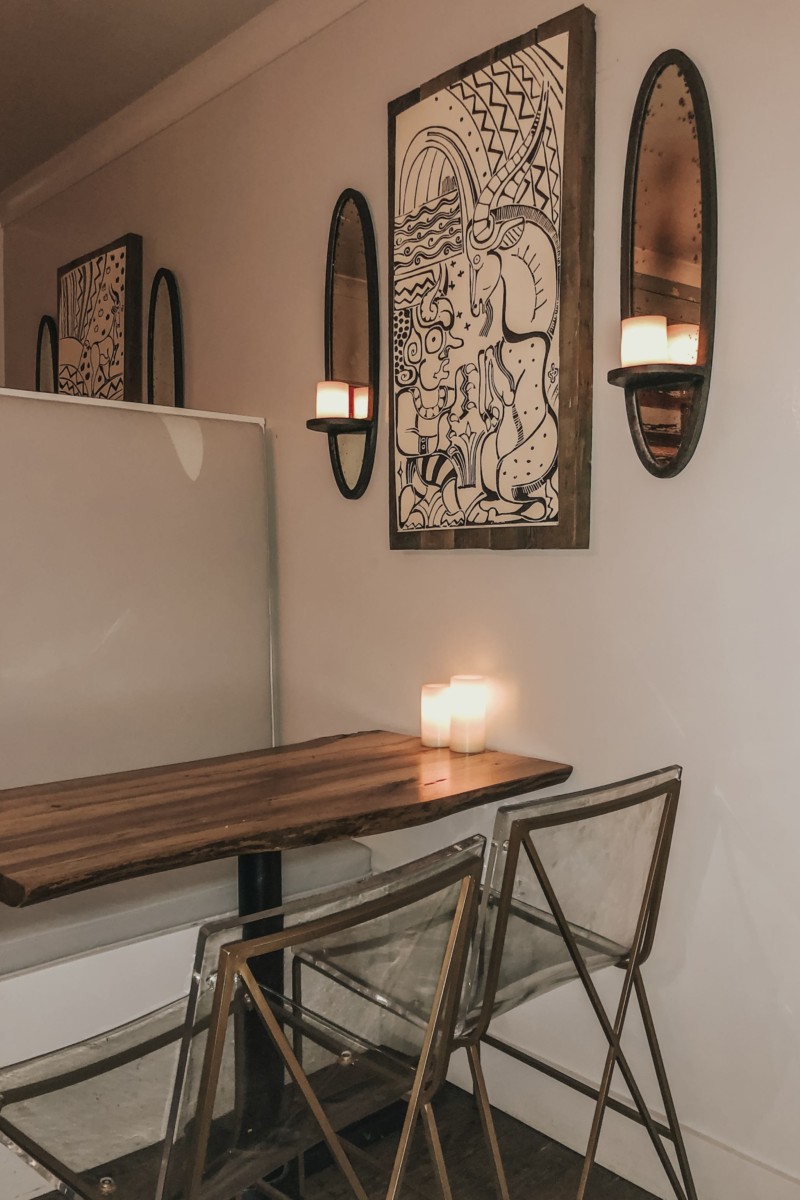 On Saturday, we ate breakfast at the Bright Eyed Brew Co. which is connected to The Inn. It's oh so cute. And, the waffles are simply divine. You must try the Bananas Foster nitro coffee too.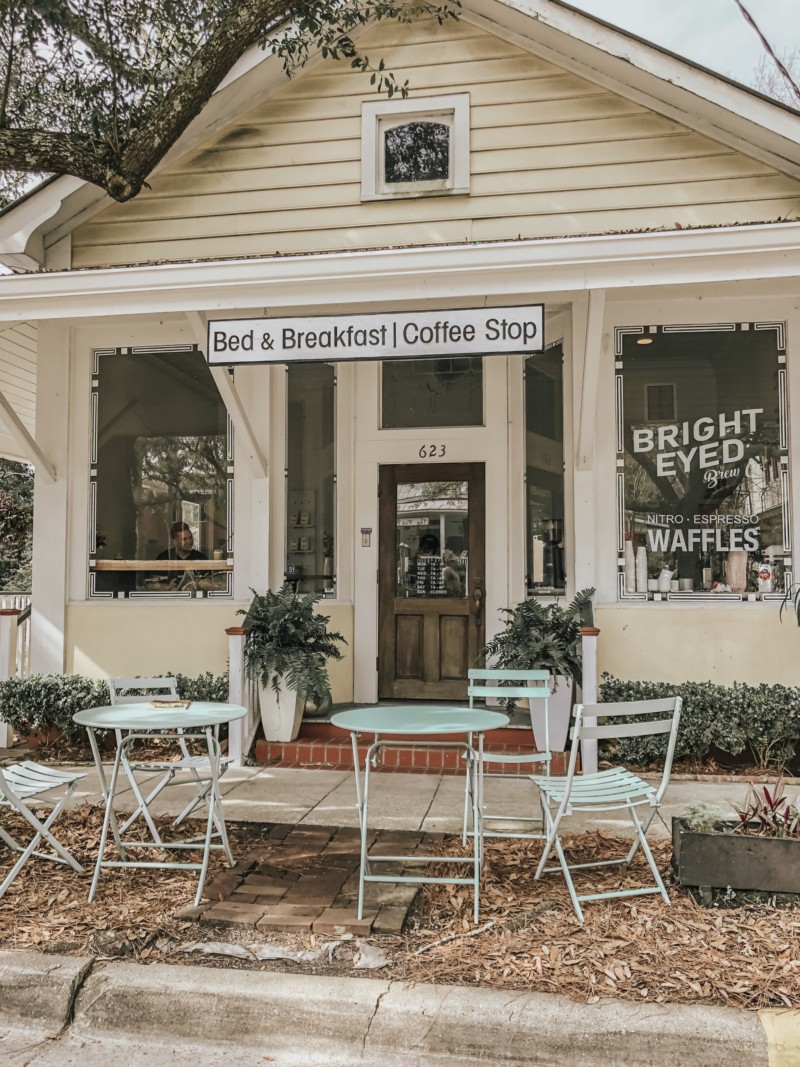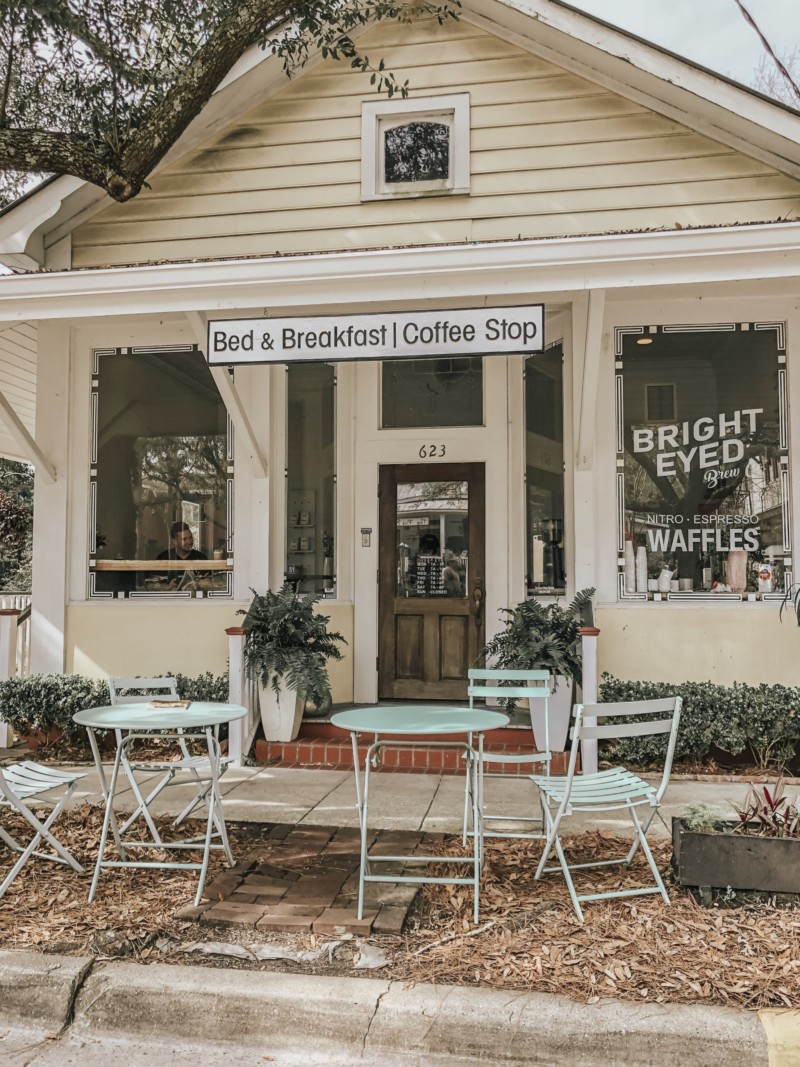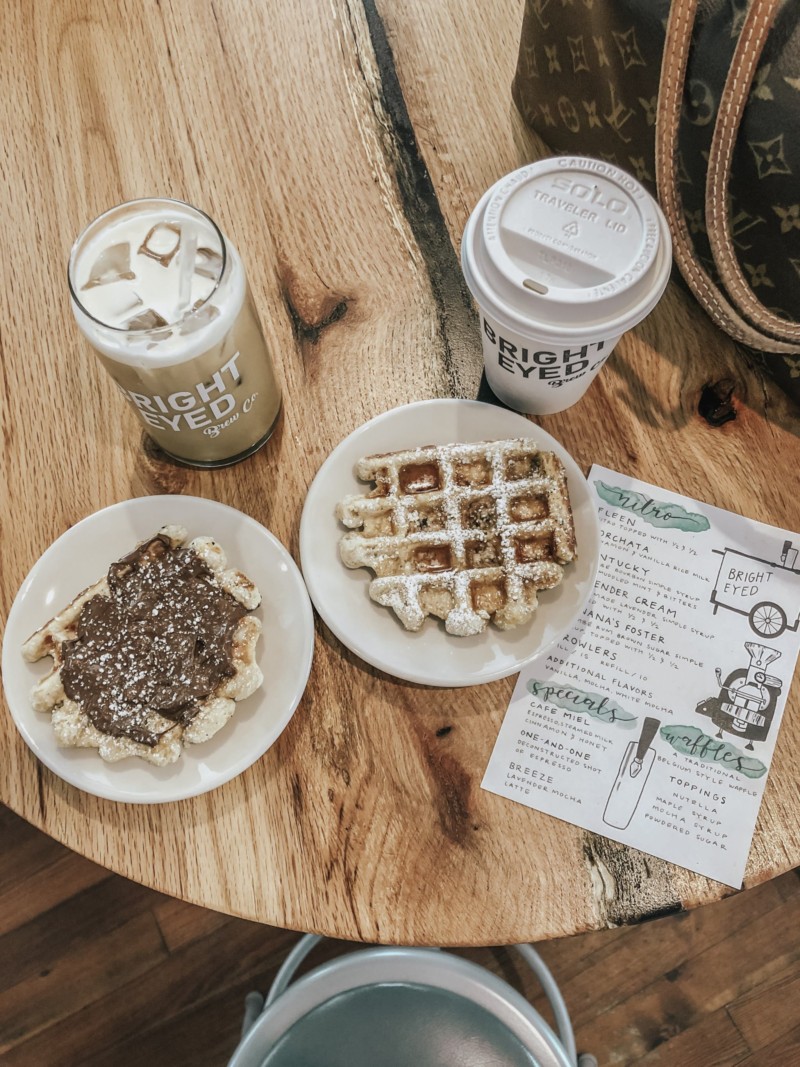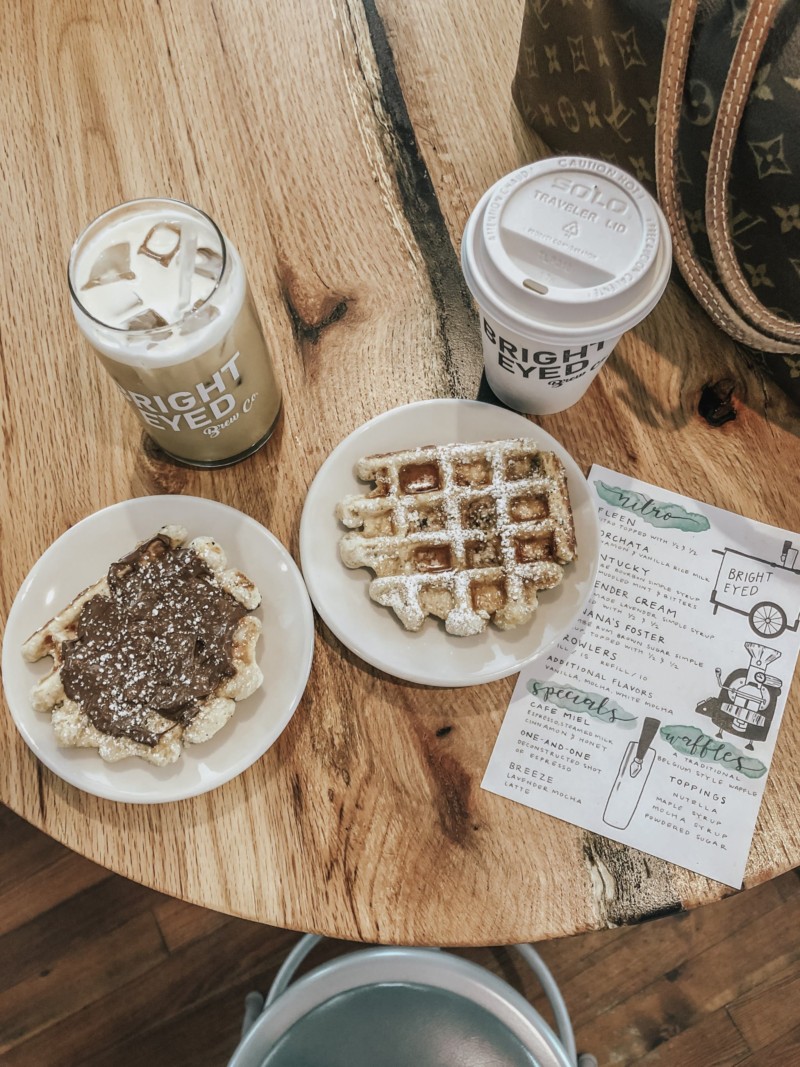 Lunch at Eat Drink Love was located in The Roost and was a GREAT choice. The decor and the food were both fabulous. That pimento cheese sandwich was delicious, and I would order it again. Mike had the pimento cheese burger which was also yummy. Highly recommend stopping here for lunch.
.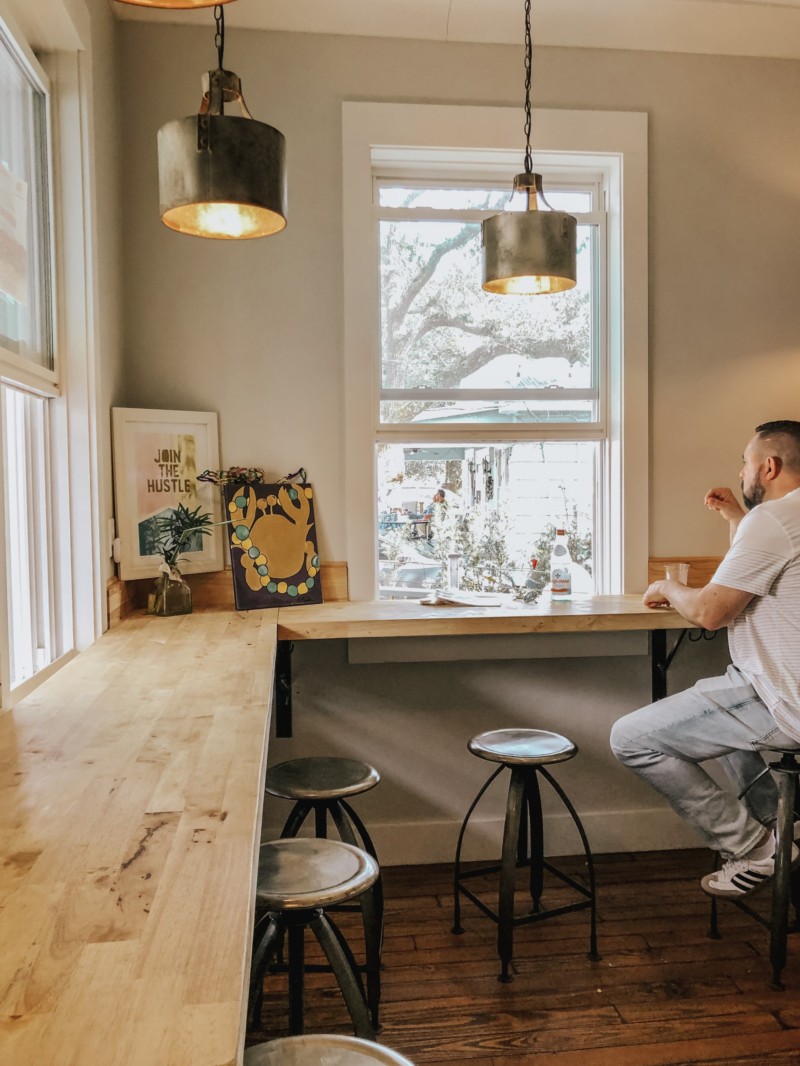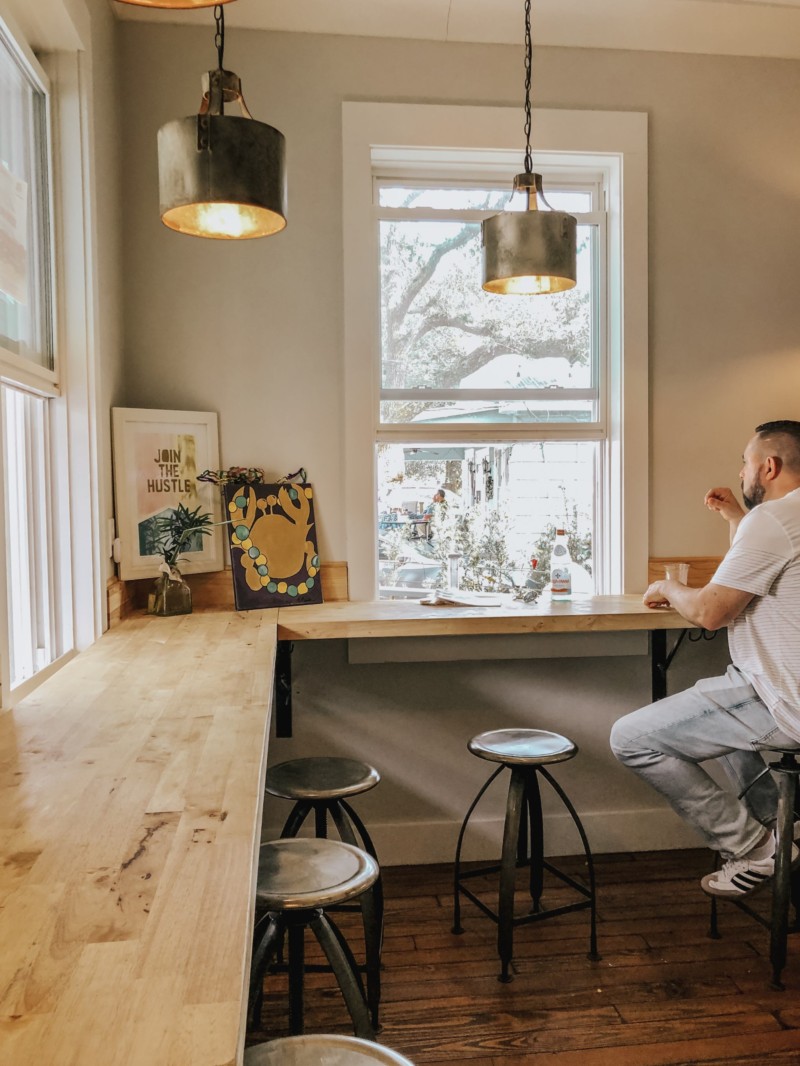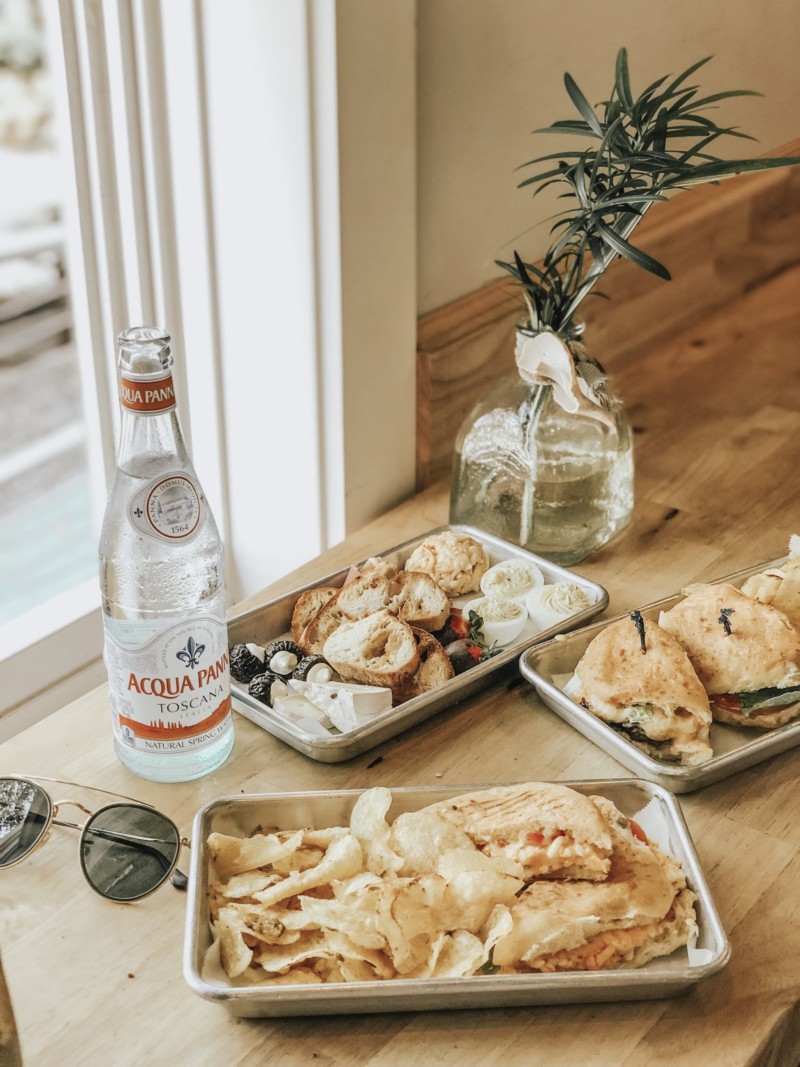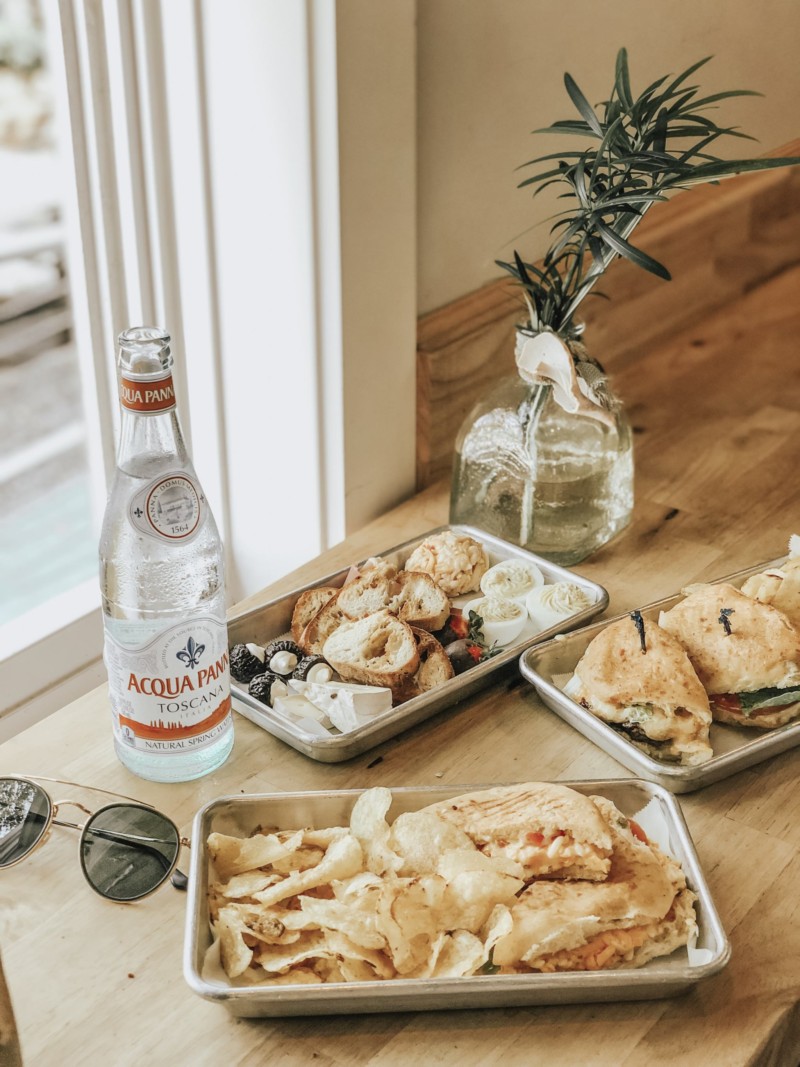 And, dinner was at White Pillars.
Mike had previously read up on this restaurant and couldn't wait to try the Seafood Tower. And, he was thrilled when he was able to meet Chef Austin who has family from LaPlace. Can you believe that?!  But, let me tell you, this place blew our minds. We couldn't get over how wonderful and delicious everything tasted. My burger was hands down the best one that I've ever had. And, we both agreed on that. This restaurant will definitely be on the list when we visit again.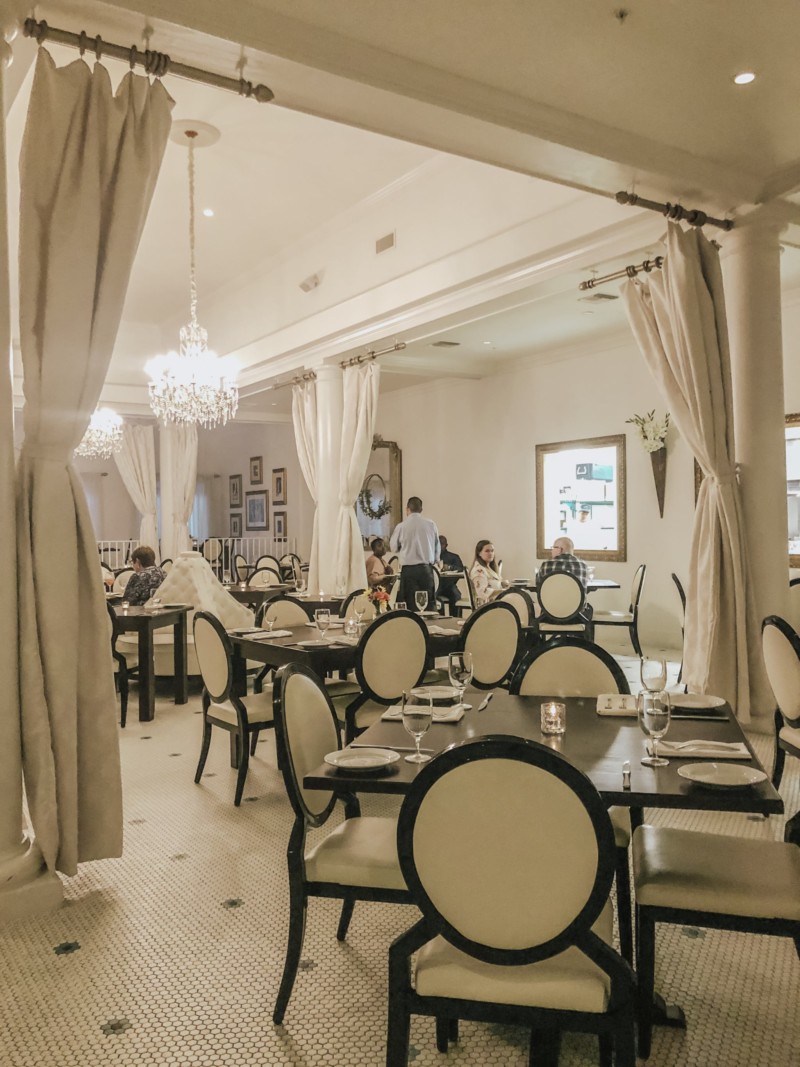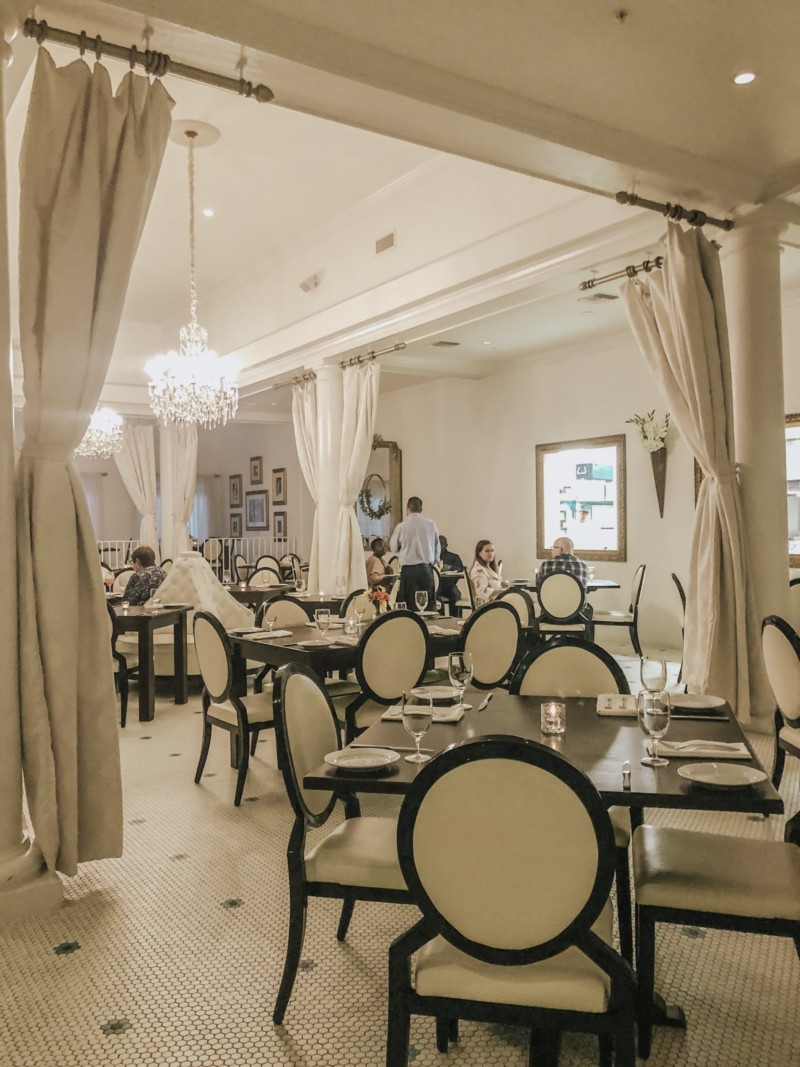 We had so many people messaging me other suggestions of places to eat, but we just couldn't try them all out on this trip. I did save the suggestions for next time.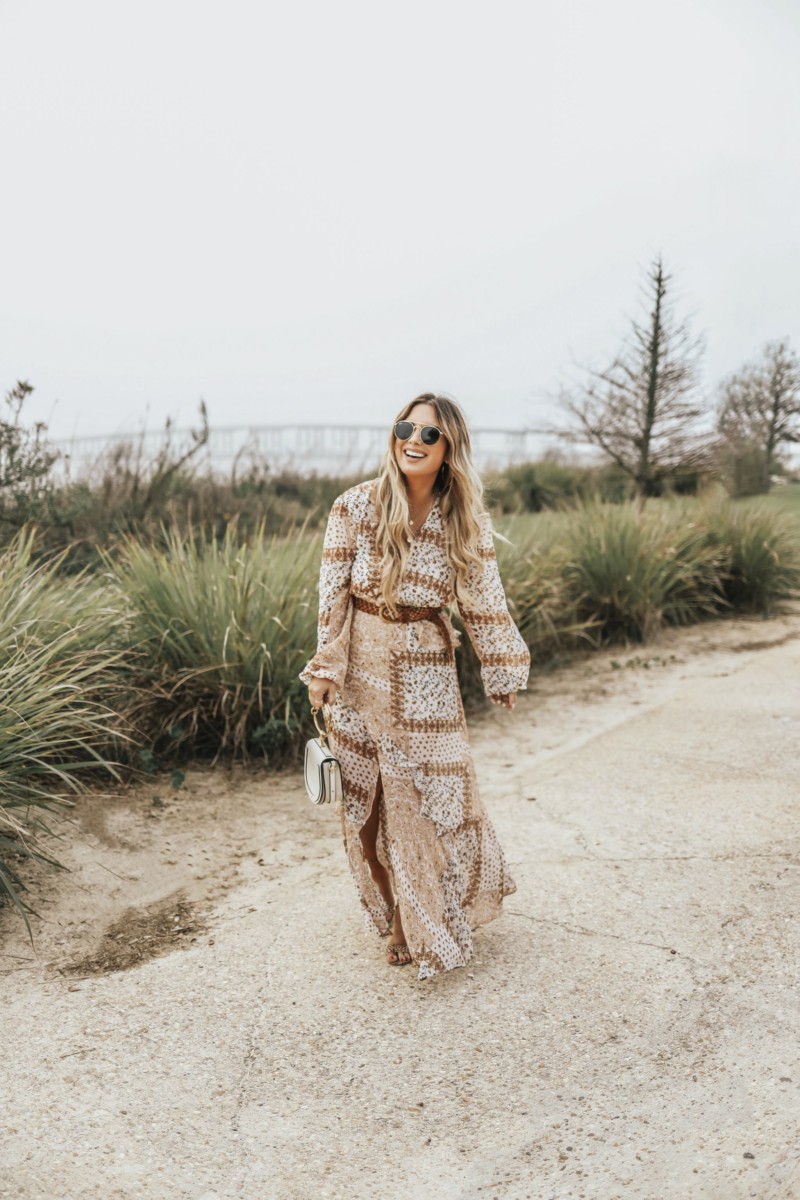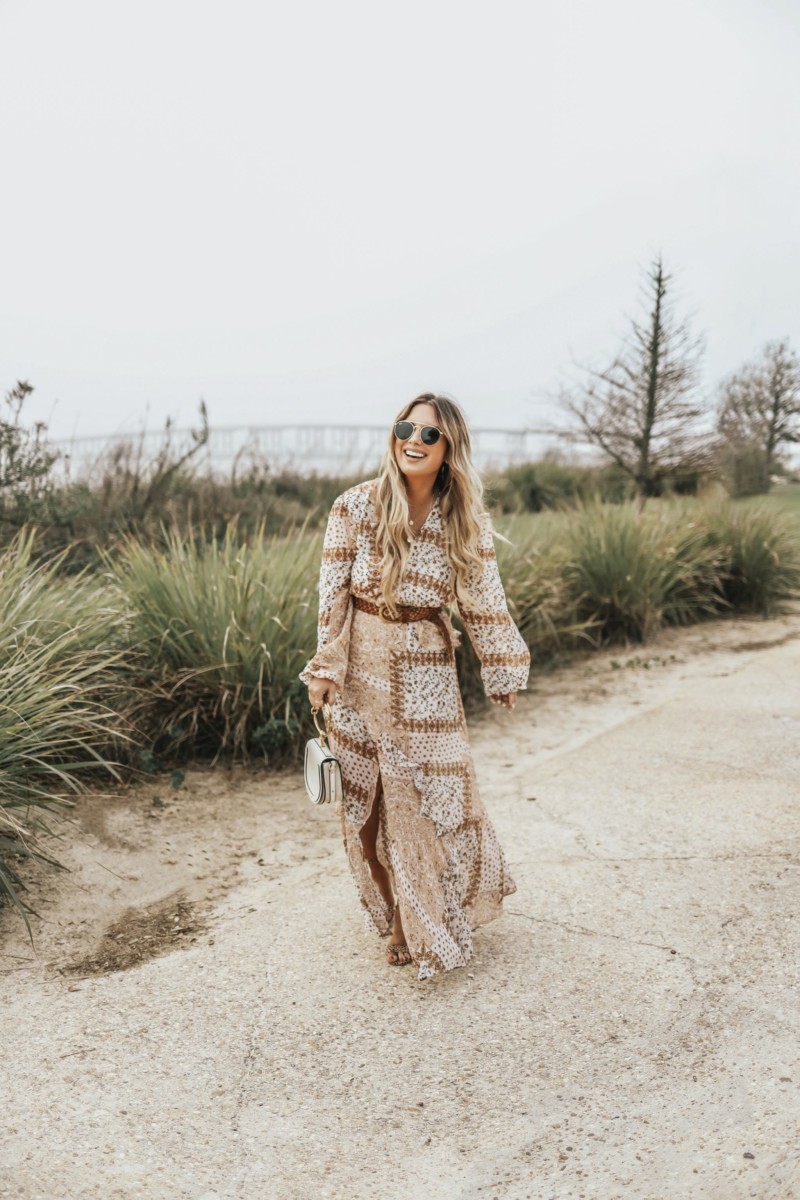 Thanks for taking time to stop by my blog. Let me know if you are visiting the MS Gulf Coast and if you try out any of my suggestions.
*This getaway was hosted by the Mississippi Gulf Coast. All thoughts and opinions are 100% my own.