Summer is almost here, and we are counting down the days. Mike and I already have some fun plans in the works for the family which may or may not include a beach trip. Who doesn't love the beach, right?!!! Well, my summer wardrobe always includes some new face products, SPF, and white basics. So, let's talk about summer white dresses first!!
.
I love a dress that is versatile. And, I found it!!! I styled this dress with some cute, mustard slides (that are on sale for only $26) for a day in Nola. It would also be so cute with wedges for a party or shower. And, I can't wait to unbutton it, and rock it as a kimono/duster with a white tank and jean shorts. It can be worn multiple ways which makes it worth the splurge.
.
---
SHOP THE POST
---

---
.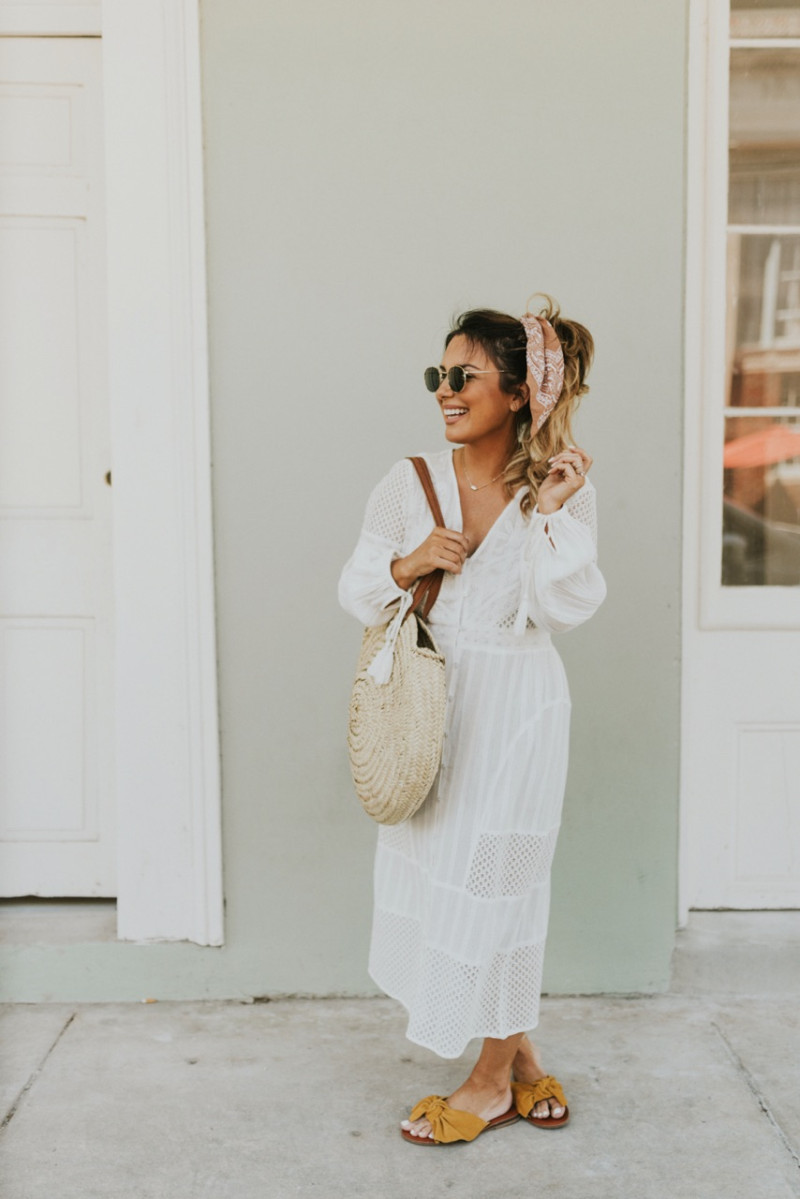 ,
---
other white summer dresses
---

---
.
So, let's talk about SPF. I am a huge fan especially since I love the sun. My makeup by Ashley Sievert already has SPF in it, but I love to add a little extra protection on sunny days or days at the beach just to be safe. (I wrote a post about my makeup here: Get that Flawless Face.)
My go-to sunscreen can be purchased at Wal-Mart or Target, and it is made by Neutrogena. It's great quality and will not make me break out which is always my issue with sunscreens. This particular one that I use on my face is Clear Face. It is a liquid-lotion has a water-light texture that leaves a weightless, matte finish so skin can breathe which means no break outs!!! Moral of this talk is… wear white dresses and wear sunscreen!!!!!
.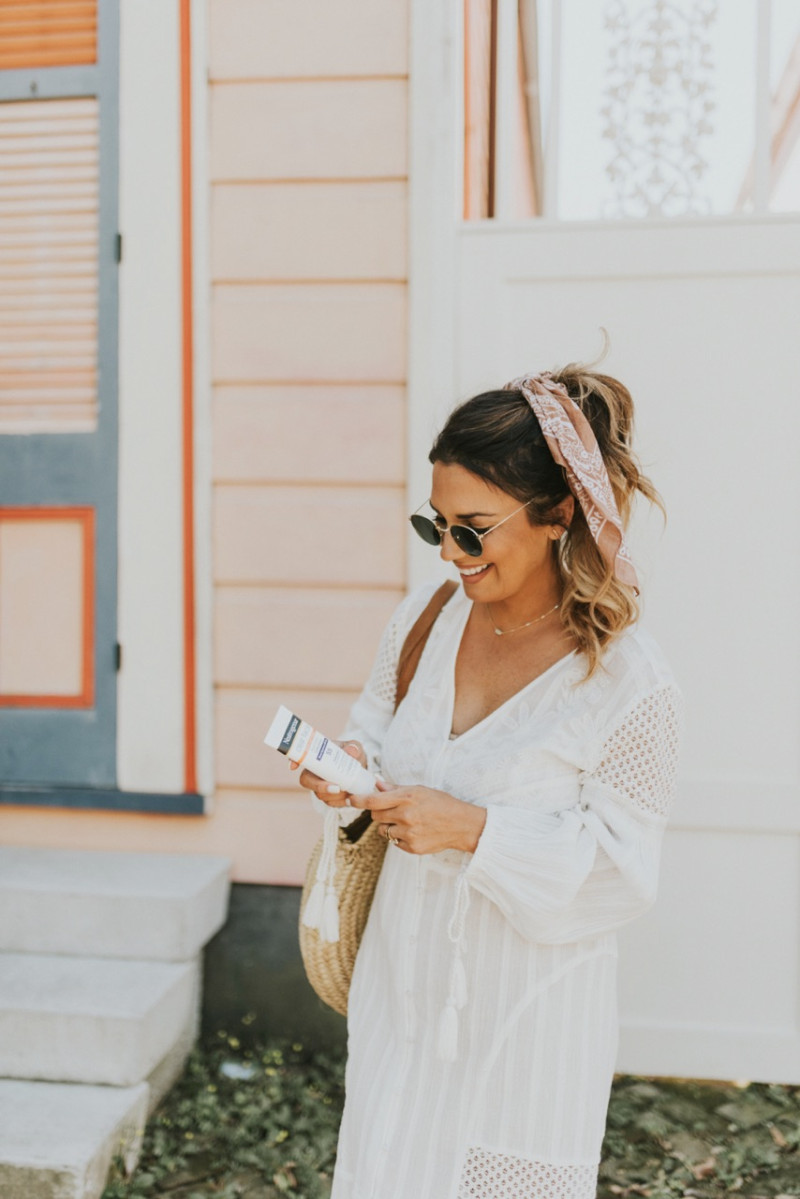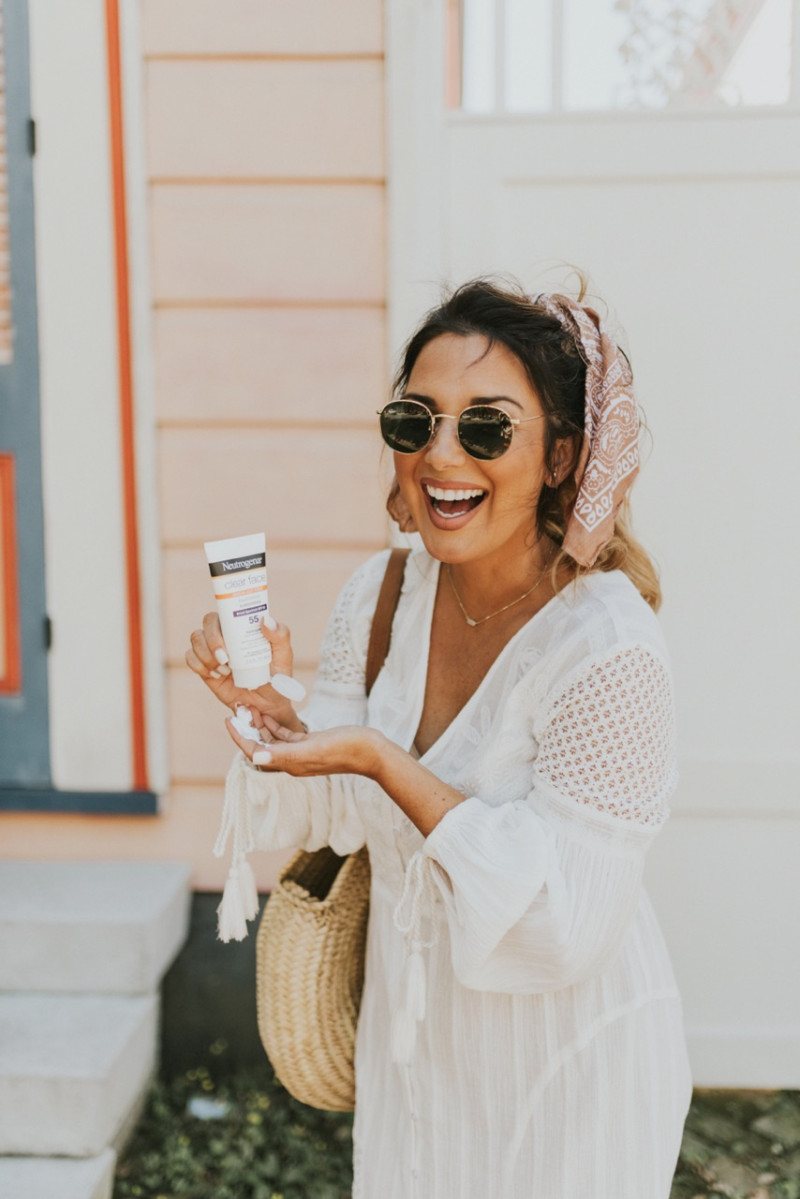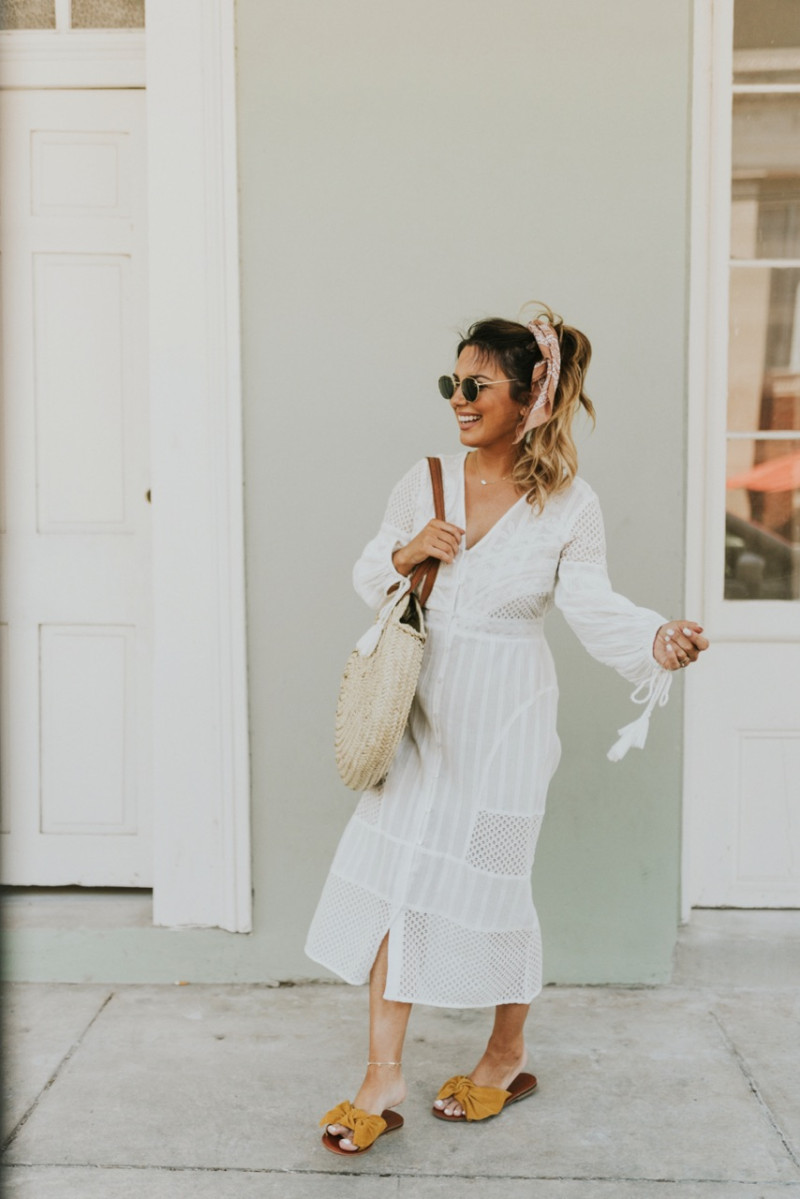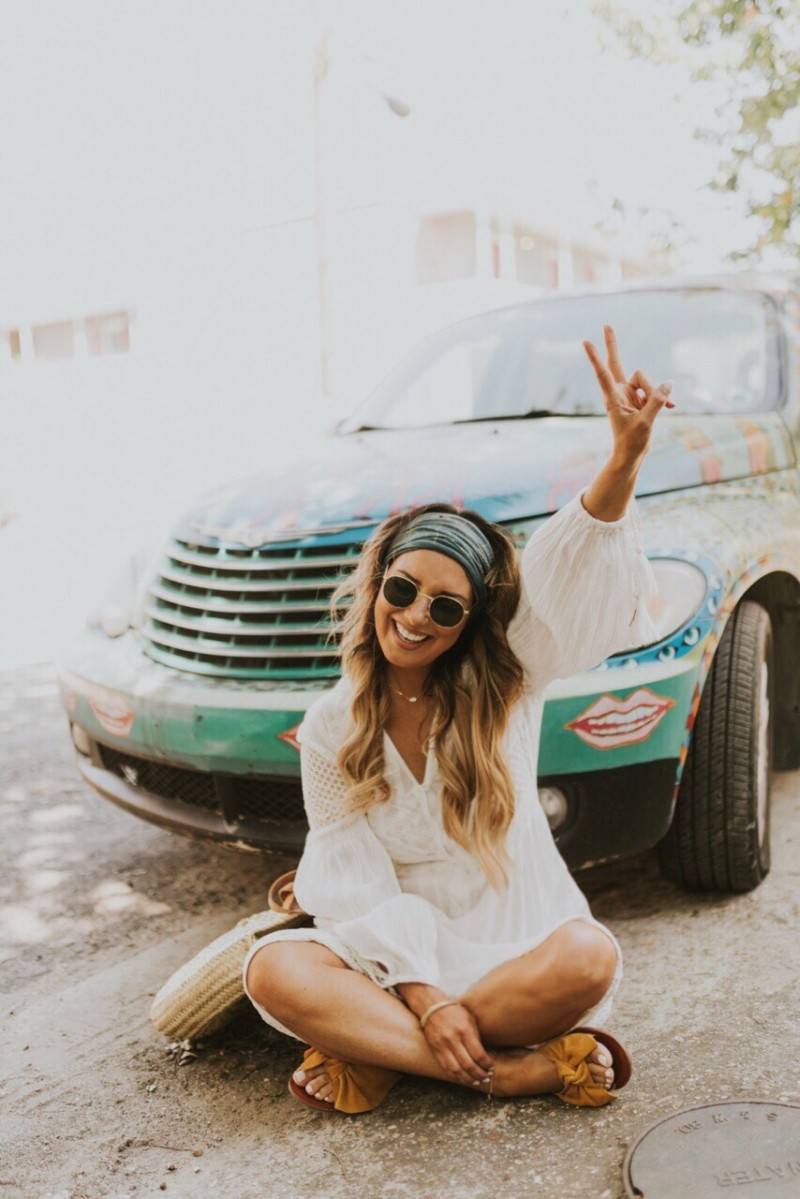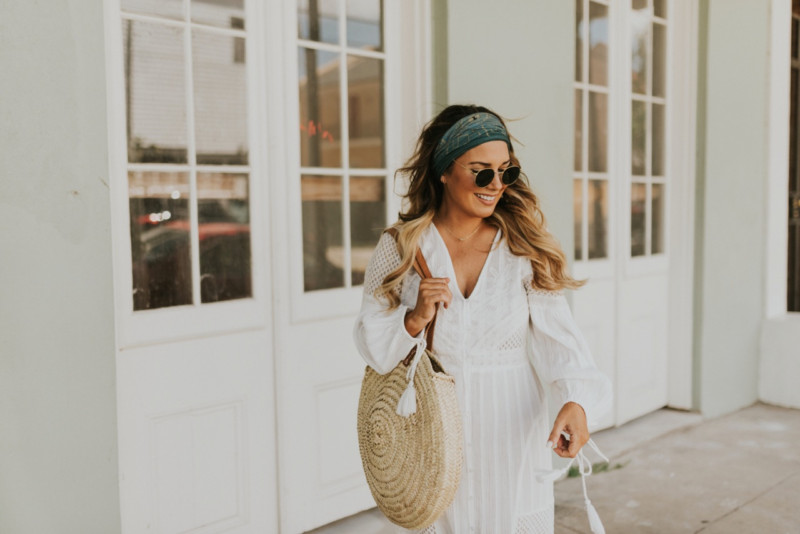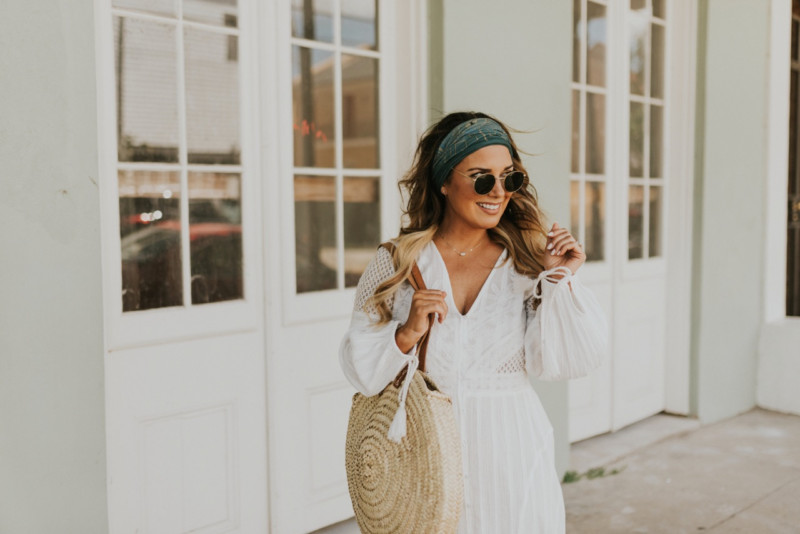 .
My second hair accessory is not linked below. It was a gift with the purchase of the
Maze Runner Trilogy. It was such a cool headband that I had to throw up some fingers!! HA. Mike disliked that picture so much. Any-who, thanks for stopping by my blog. I appreciate all of you!!
.
And, thanks to River Island for sponsoring this post. All thoughts and opinions are 100% my own. 
.
---
SHOP THE POST
---

---
.