HAPPY MONDAY my friends. Well, the countdown to thanksgiving has really begun. It is only a few more days until we celebrate. Lots of friends have doing daily gratitude post, but I want to share some tips on how to express those feelings of gratitude. For some people, it is not as easy. They hopped on that struggle bus, or they were pushed on it. So, they have to dig a little deeper.
grat·i·tude
noun
:the quality of being thankful; readiness to show appreciation for and to return kindness.

HOW TO SHARE YOUR GRATITUDE…
Do NOT complain for 24 hours. This might seem easy, but I seriously challenge you to do it. We are prone to share our complaints or negative opinions rather than an encouraging statement or positive solution. People appreciate a joyful friend. It is gratitude that makes us joyful.
Send a heartfelt THANK YOU card to those who have poured love and attention into your life. This is never a bad idea. It is a way to convey your affections to those who have added value to your life. It just might brighten up someone's day.
Plan a special day date or surprise for a stressed friend, overworked co-worker, or neglected loverrrrrr. Sometimes, we just need to make those people that we love feel extra special. This will expresses to them that we notice them and cherish them.
Volunteer in the community, volunteer in your neighborhood or volunteer to help a friend.  Serving others is the greatest way to share your heart of thankfulness. We just give and expect nothing in return. Being a living expression of Jesus here on earth is one of the greatest roles that we can say YES to.
Give face to face compliments. This is the most vulnerable, genuine way to demonstrate or reveal one's thoughts and feelings.
"Feeling gratitude and NOT expressing it, is like wrapping a present and NOT giving it."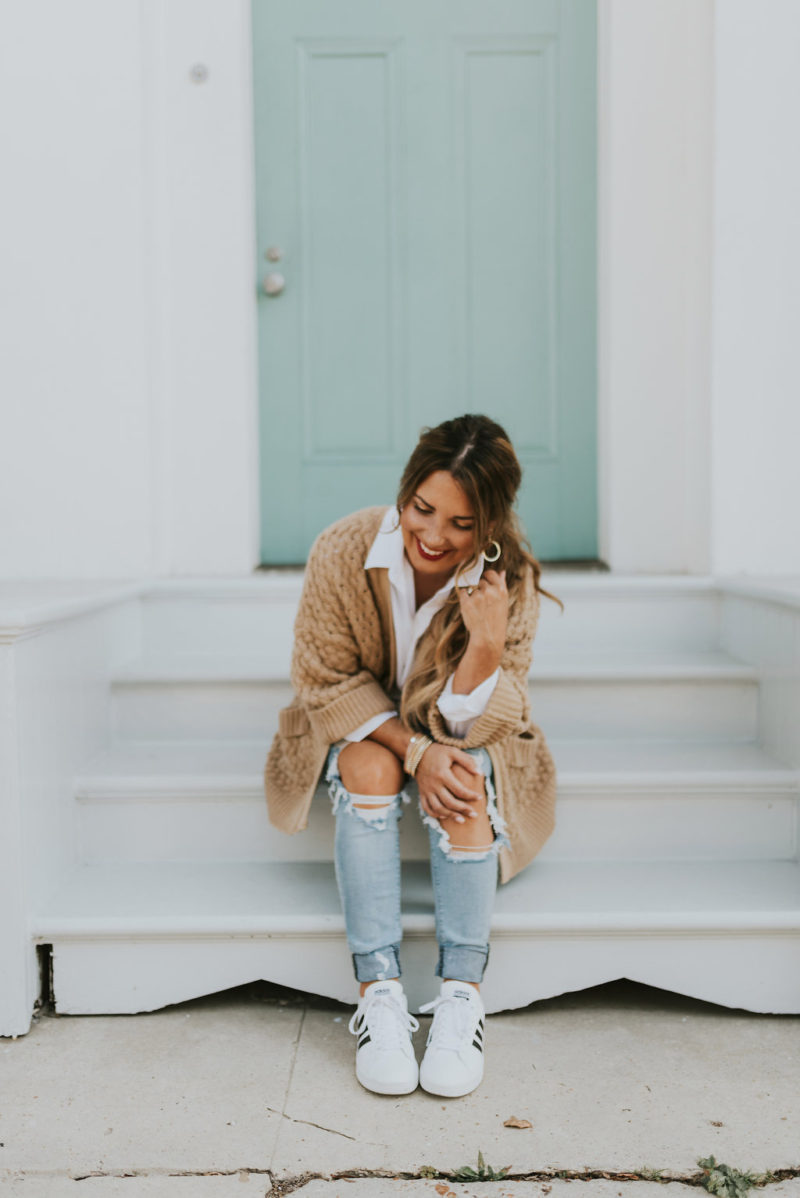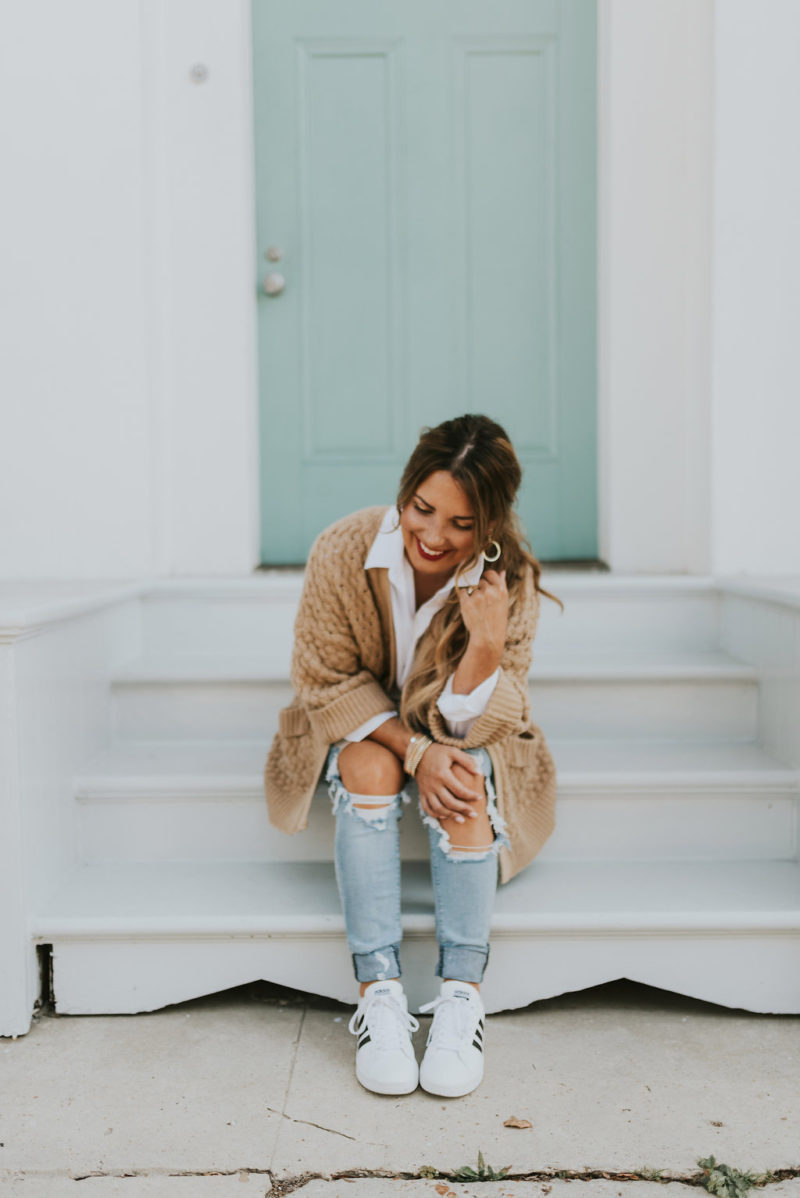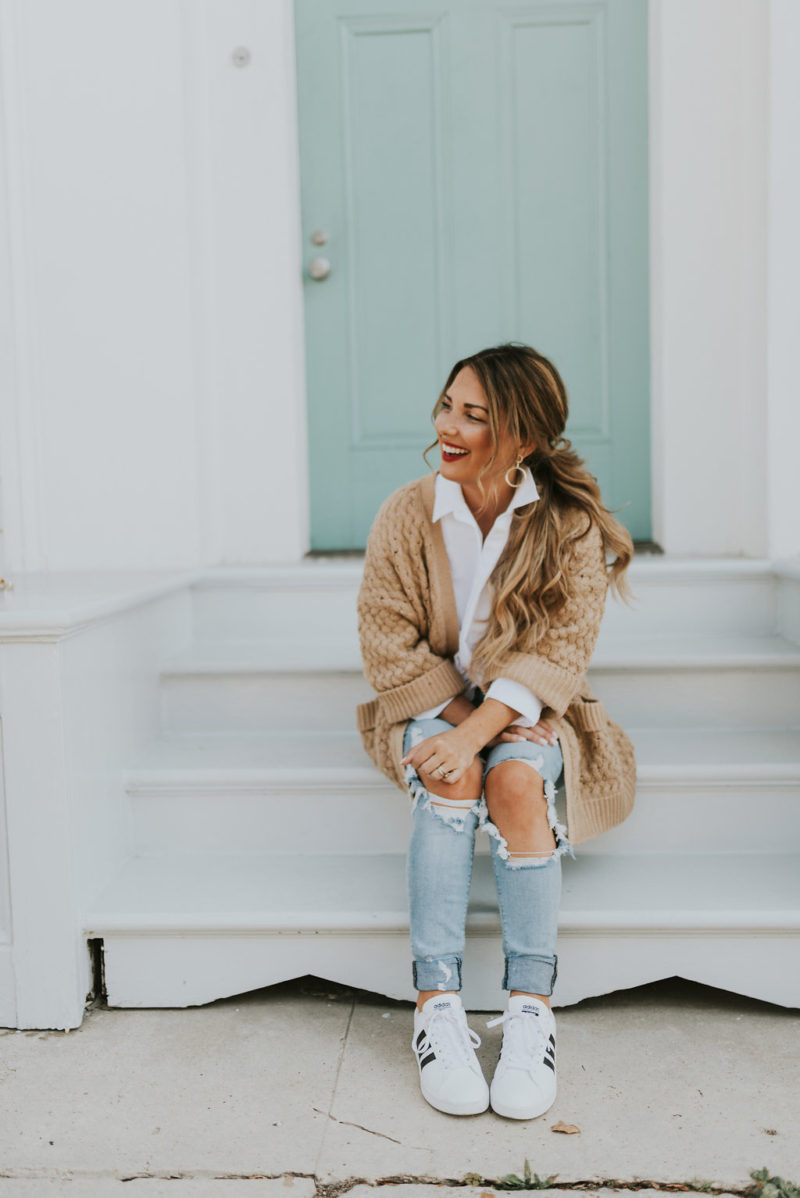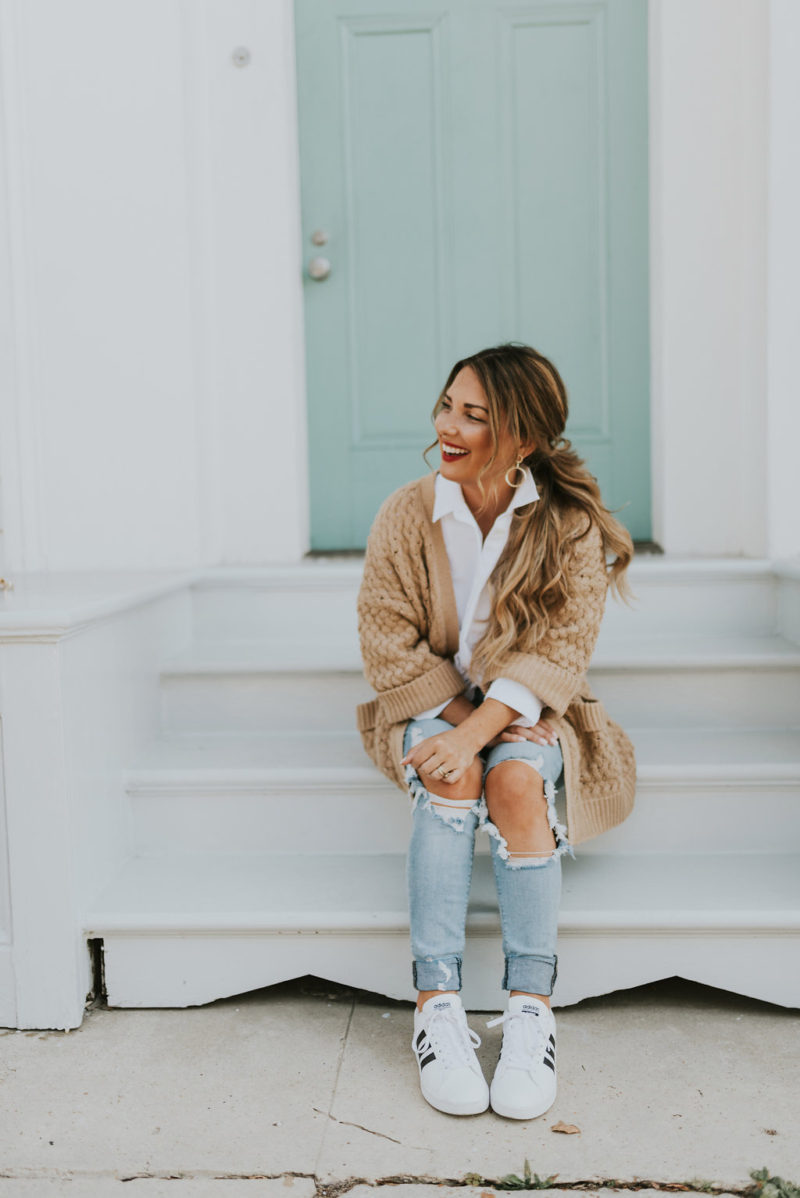 I can't help but reveal my heart of thankfulness. I have so much overwhelming joy when I reflect on the good that far outweighs the not so good. Join me as I strive to get better at expressing my thankfulness.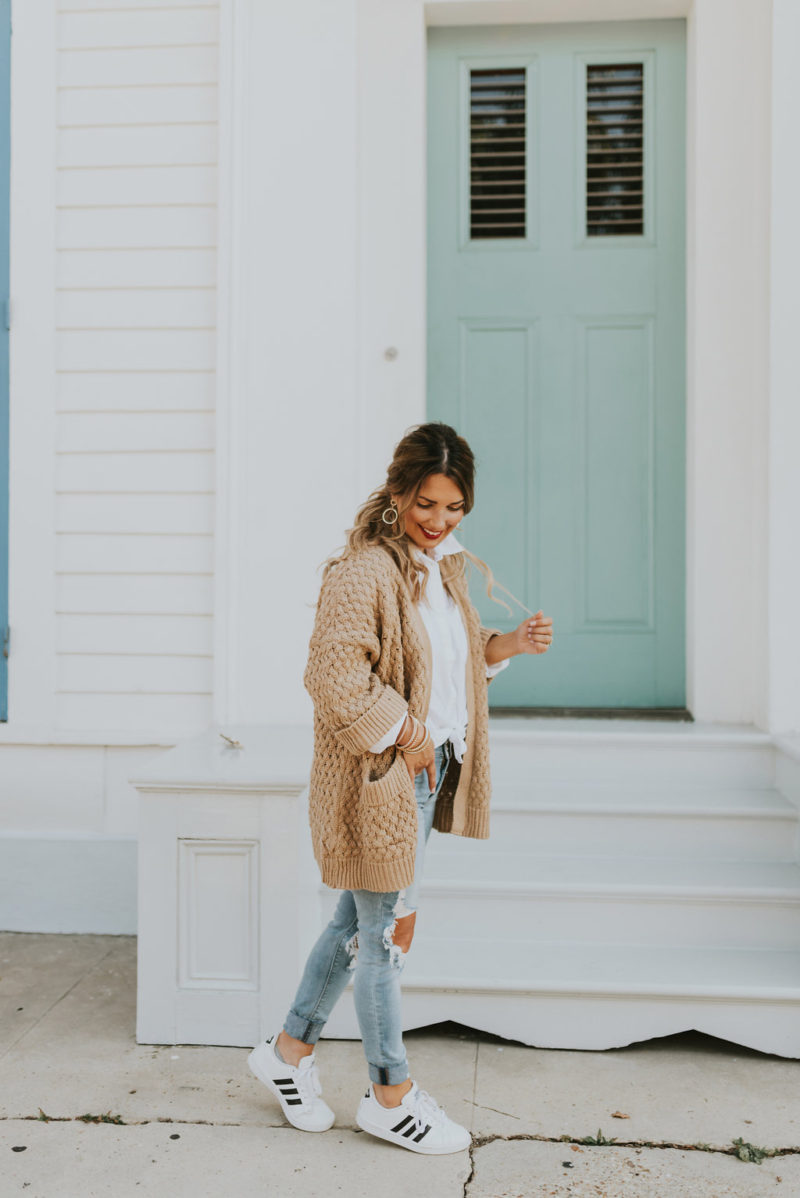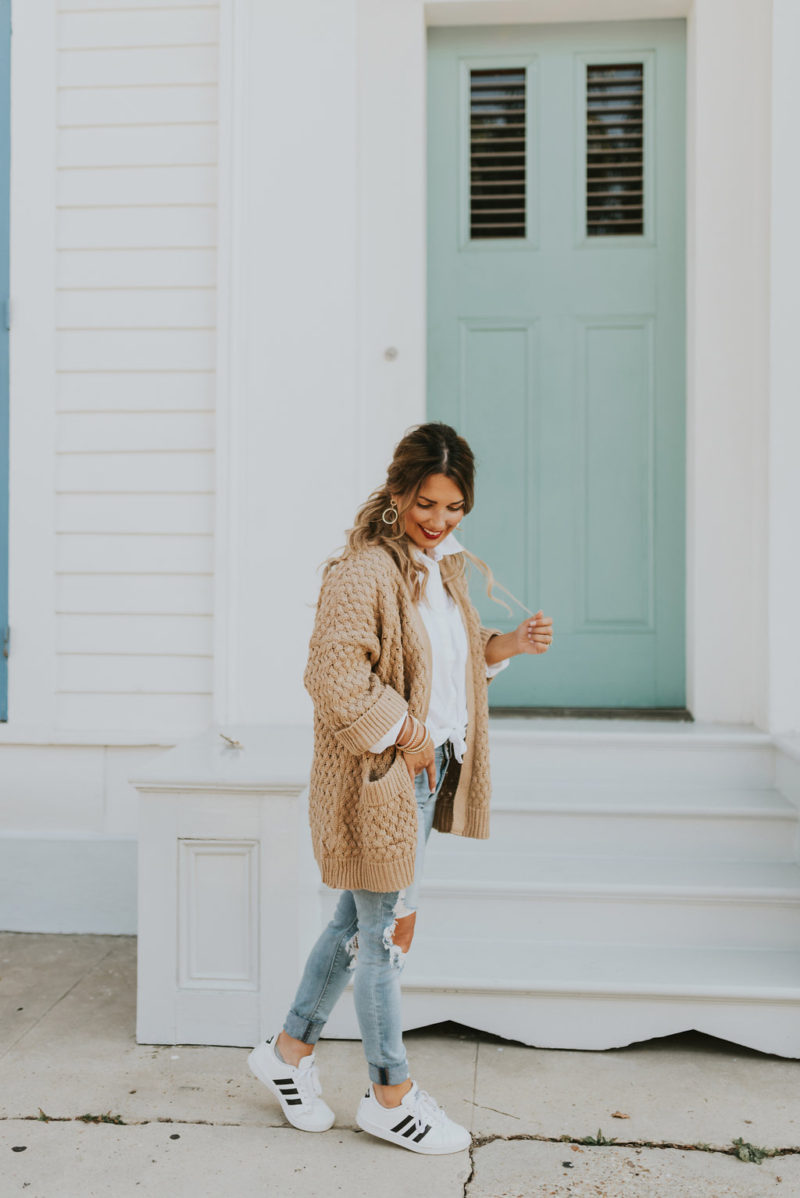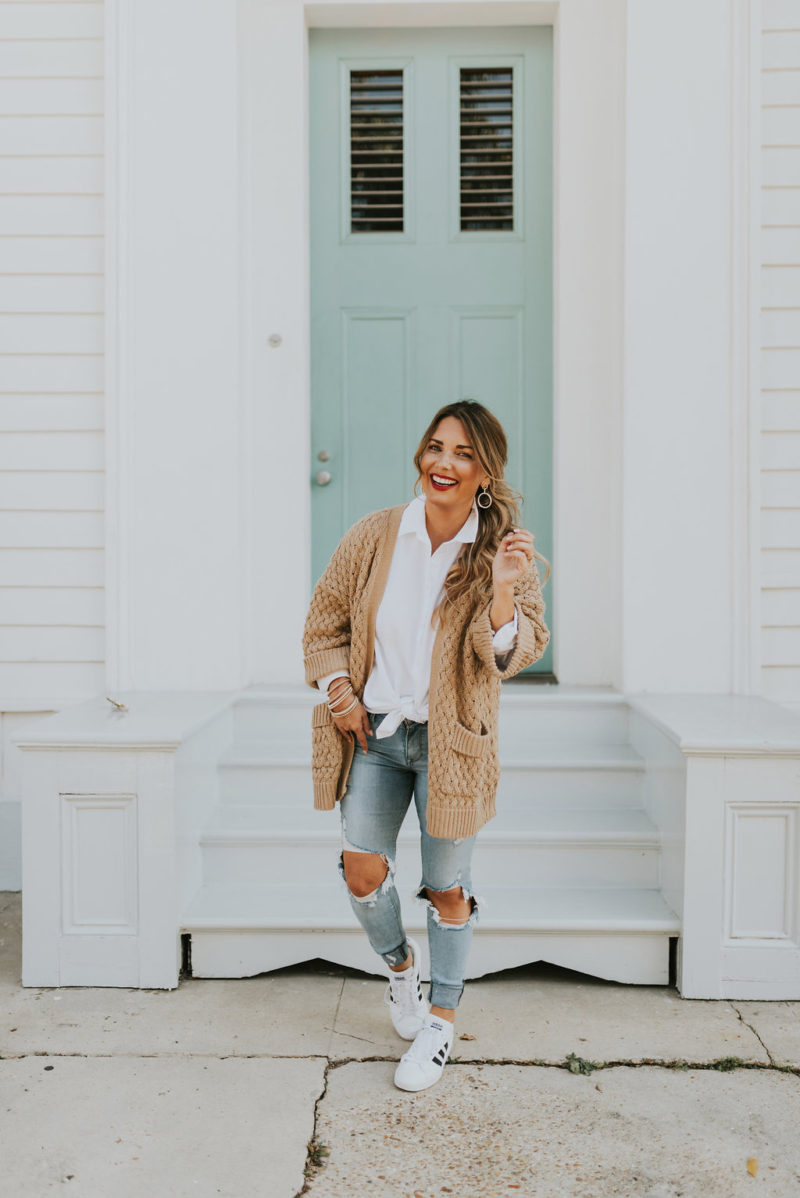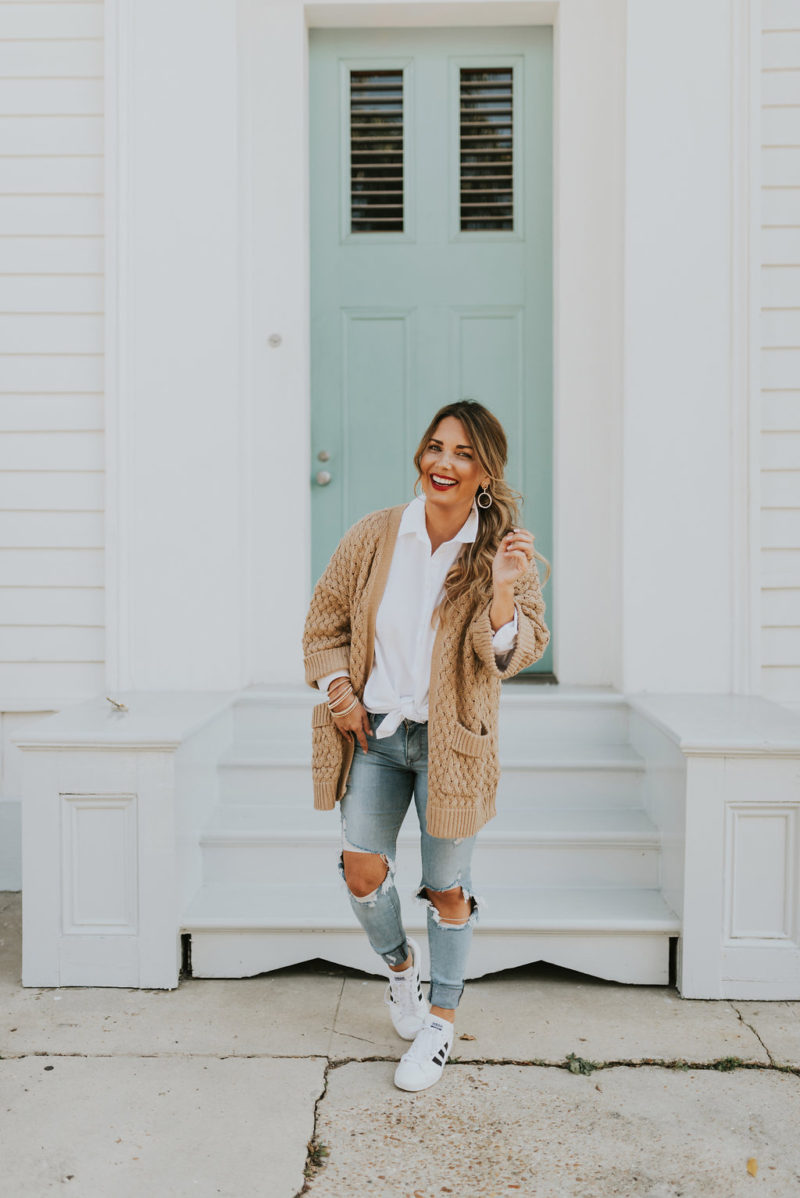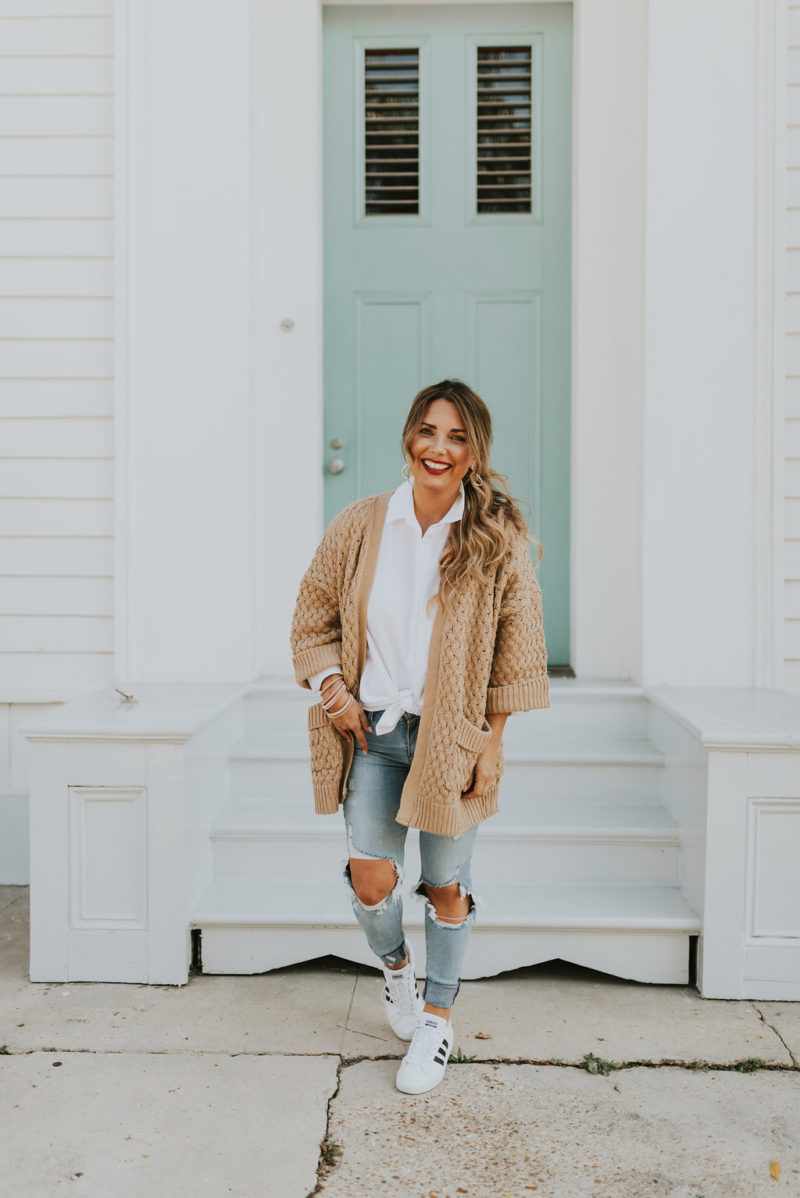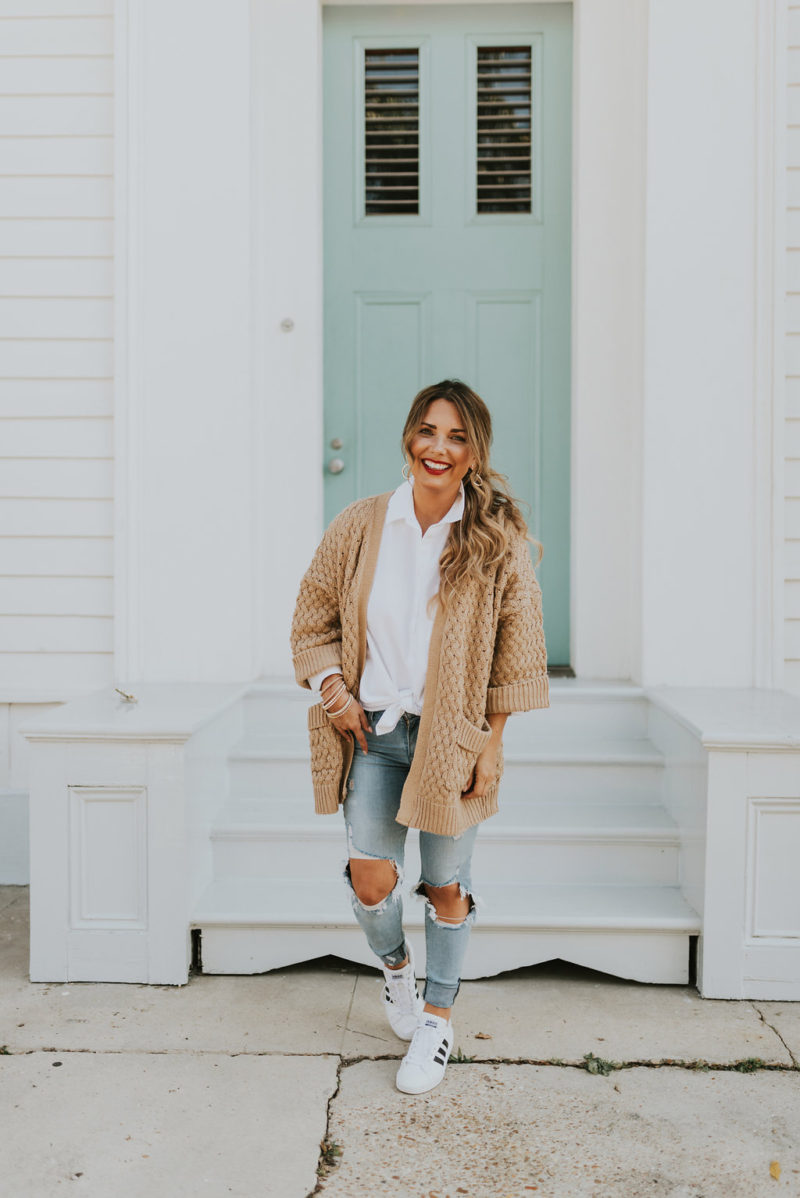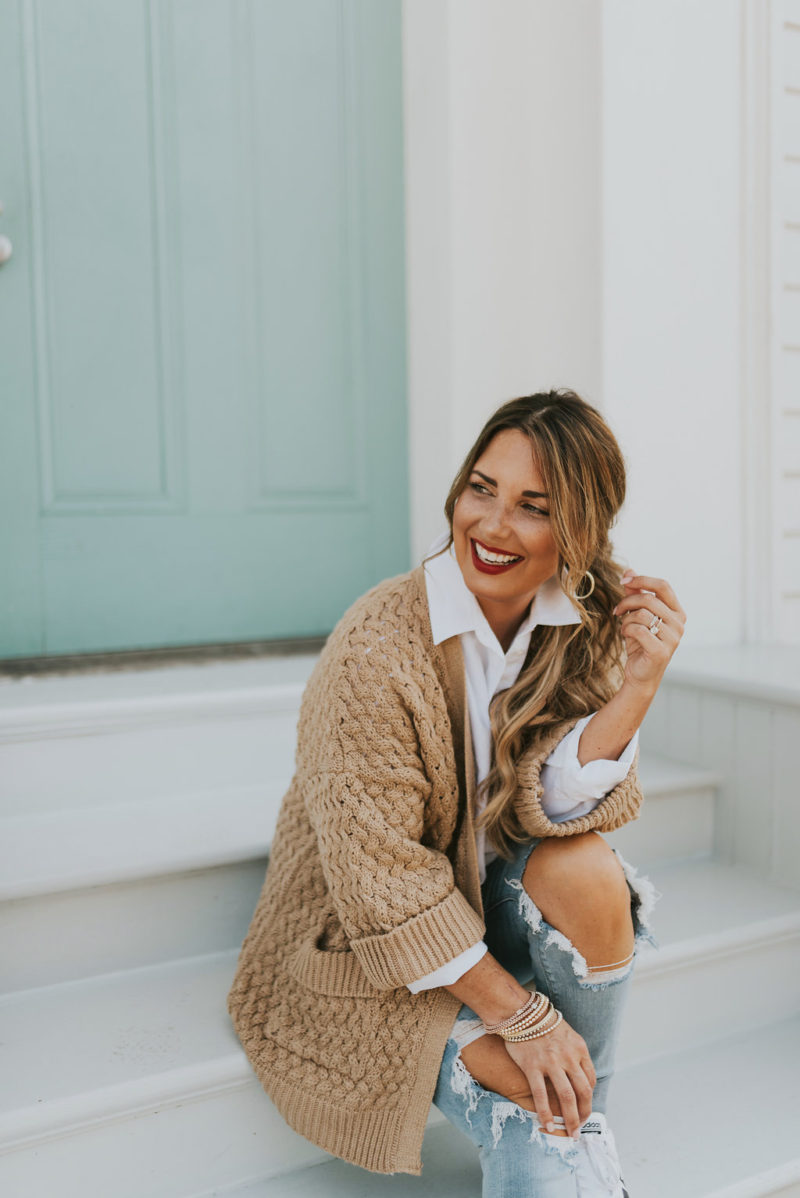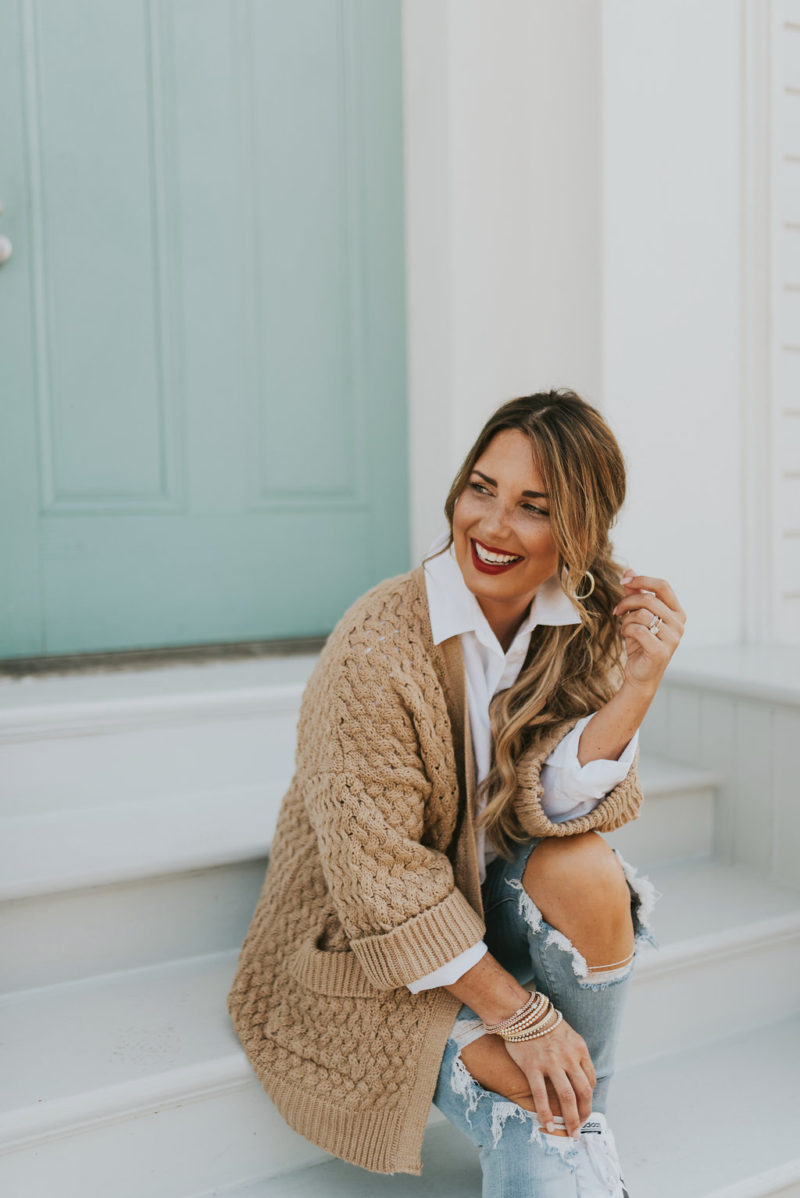 Anywho, I am also thankful for this good, basic button-down from & Other Stories. This oversized, white top caught my eye, and I had to add it to my cart. I paired it with a cardi and decided to knot the front of it. It would look great layered with a sweater or a blazer too. I found more fabulous tops on the & Other Stories website. Check out more: here.
---
shop the post
---