Happy Friday my friends!! Hope that you had a lovely week. We have family pictures tomorrow so say a little prayer, please. While prepping for our photoshoot, I went ahead and booked my hair appointment so I won't have gray roots. And, since I get asked more questions about my hair than anything else, I thought why not share the details from this visit with you.
 I have always had some issues with my hair. It isn't naturally thick and pretty. I just wasn't the sister that inherited the good hair. Well, my girls at Glow Hair and Beauty Bar have transformed my fragile head of hair into beautiful, thick locks. They are seriously the hair whisperers. The entire staff know how to work magic. You need to check out some of their work: here.
THE EXPERIENCE…
First of all, the atmosphere, the design, and the decor, it is ALL impeccable. Check out how gorgeous it is below. Hair day is seriously one of my favorites. All of the stylist are SO talented and so personable! They know how to pamper their clients and make them feel special! And, their products and equipment are top notch. In my opinion, a hair salon has to be cute. Y'all, I had a friend come from Houston to get hair done at Glow. She fell in love with everything and her hair too!! If you haven't tried out the Unite products, you need to try them asap. I can't live without the texturiza spray by Unite.
P.S. They give the best head massages when they are washing your hair!! #yesplease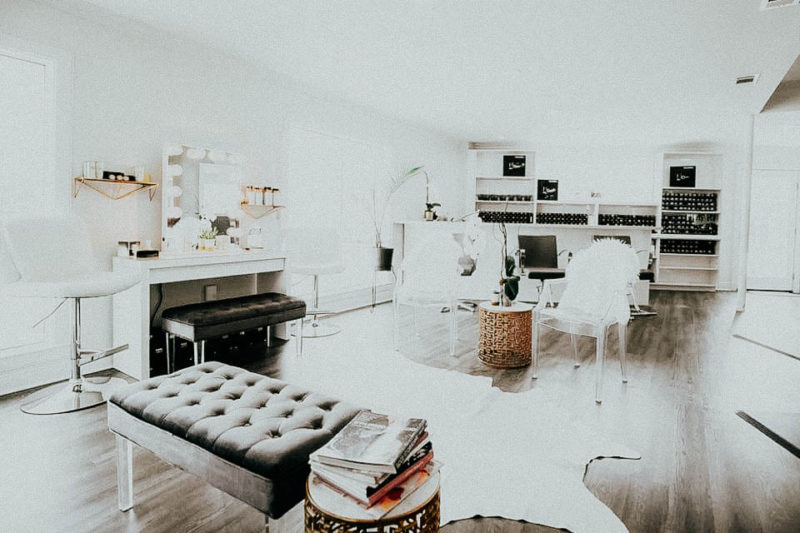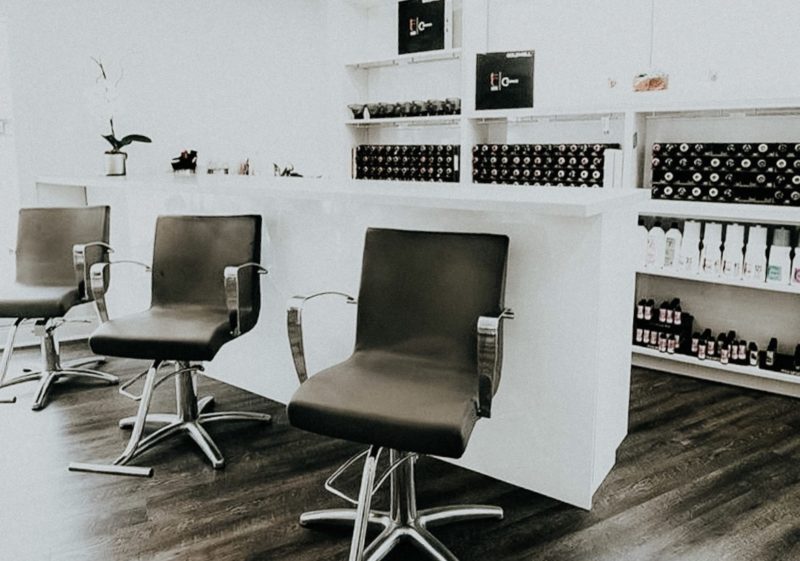 THE PROCESS…
So, here is the juicy, hair details for you.
First thing to go is usually my gray hair. Since I only get my hair done every 2-3 months, I usually need my balayage touched up a little too. Check out the picture of the beginning of the process. I love that spider, heater contraption (It's cute!! haa). And, if you didn't know, 50% of my hair is extensions. Two years ago, I started out with the clip-in extensions, but this past year, I decided to try the tape-in extensions. And, I am obsessed.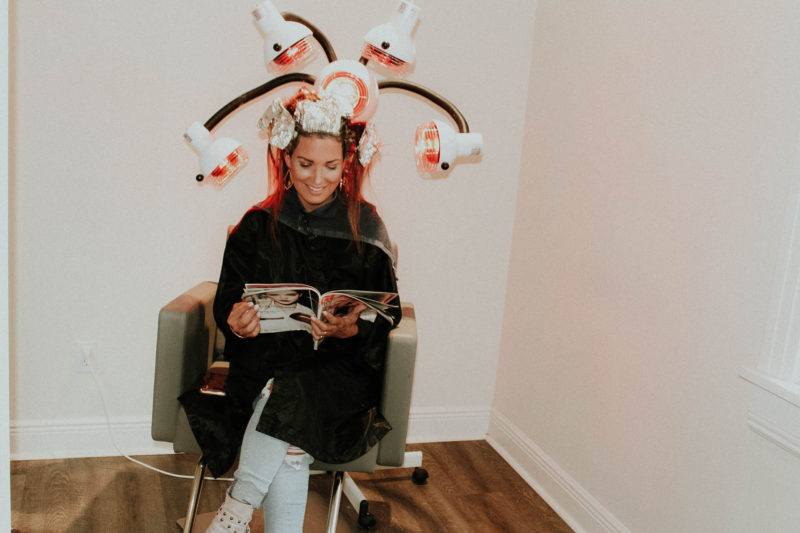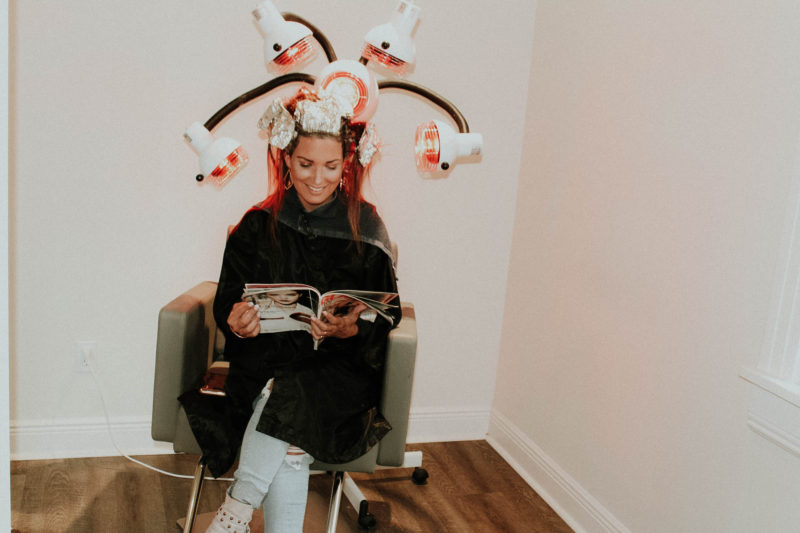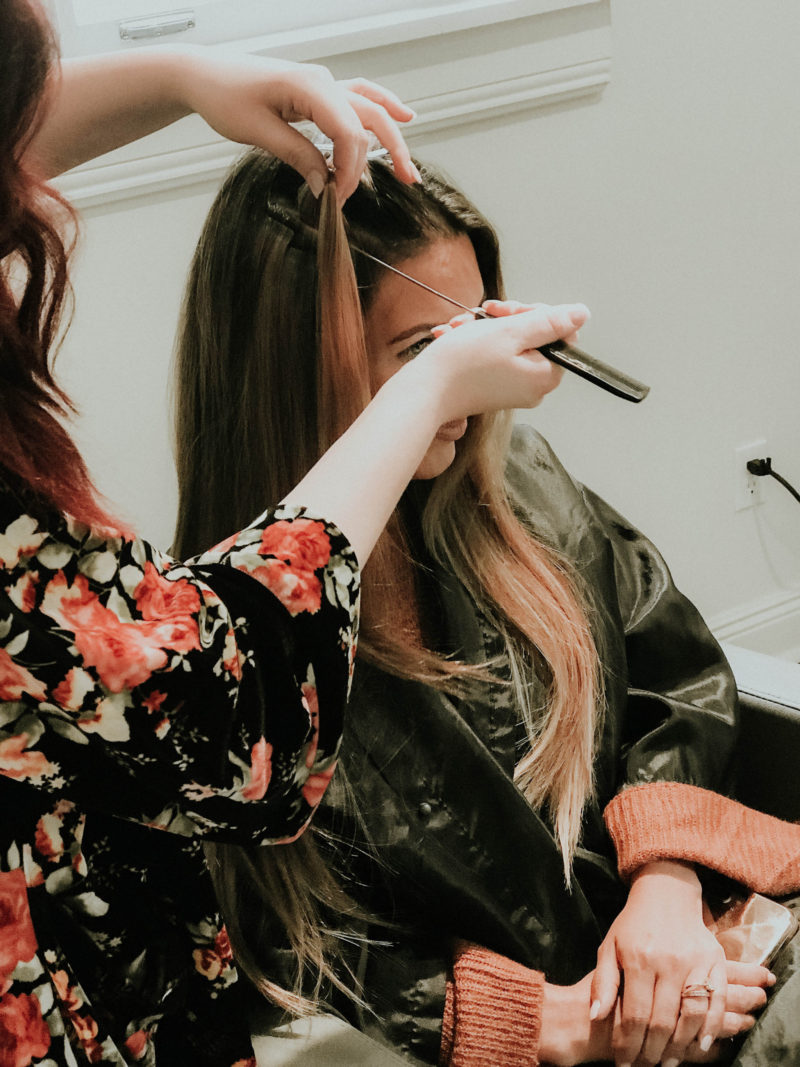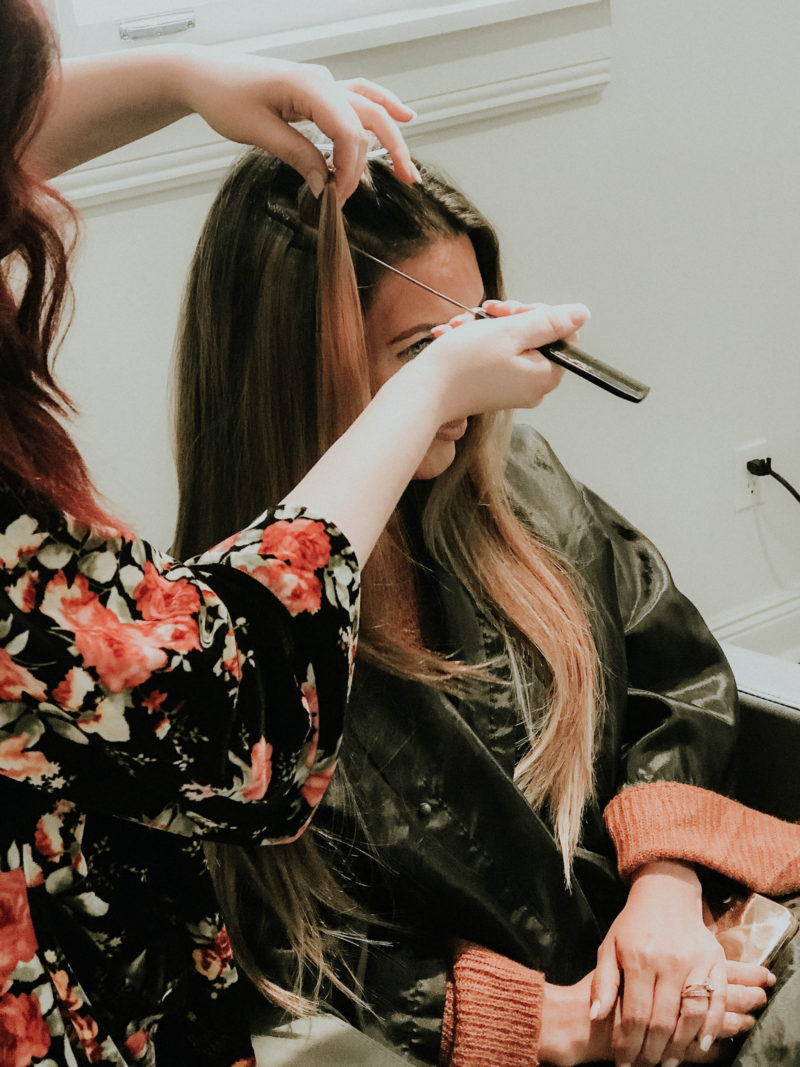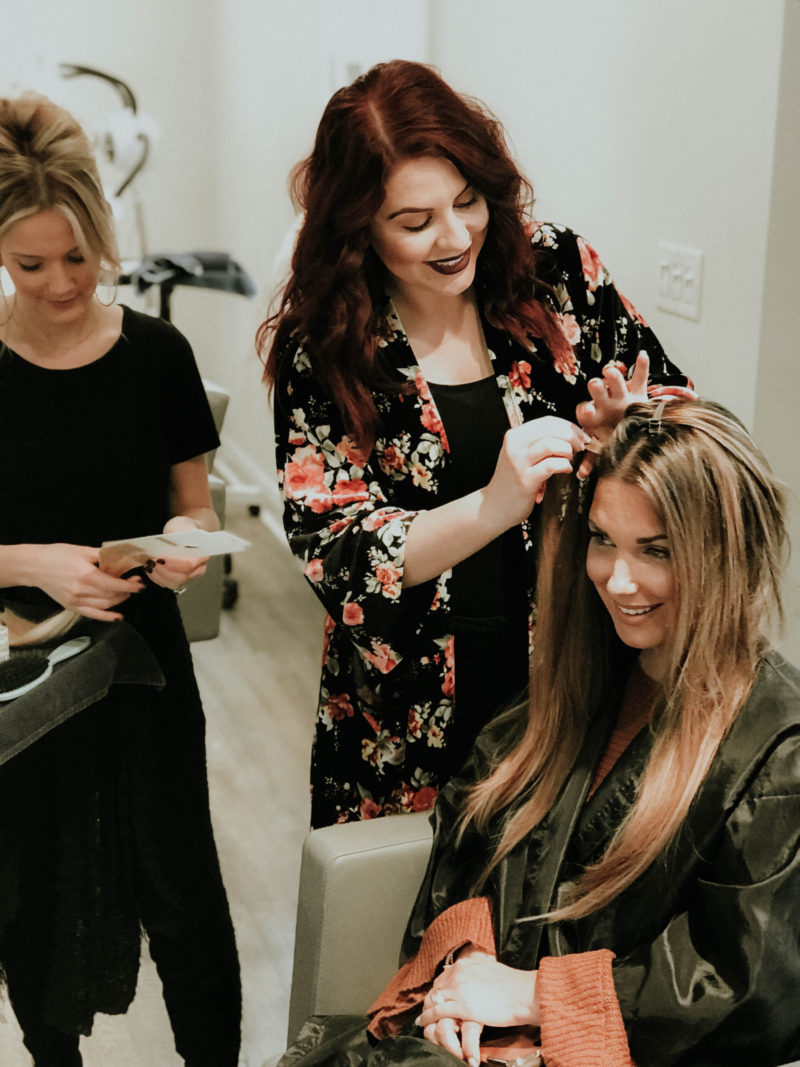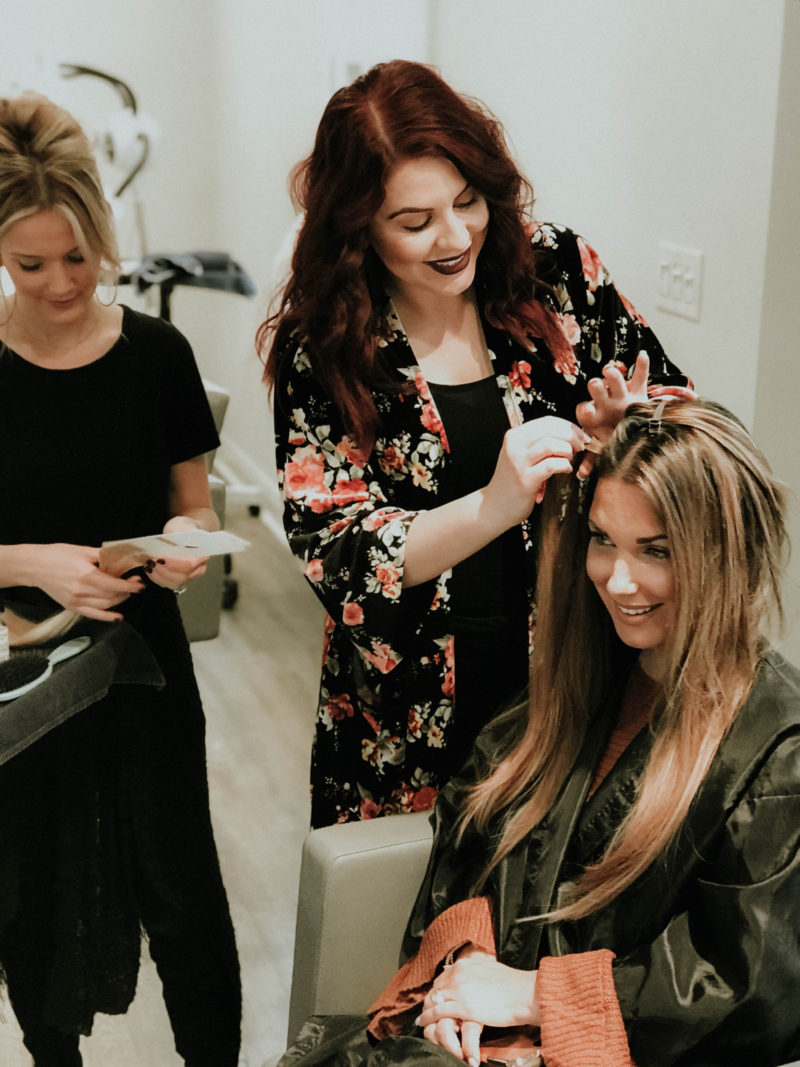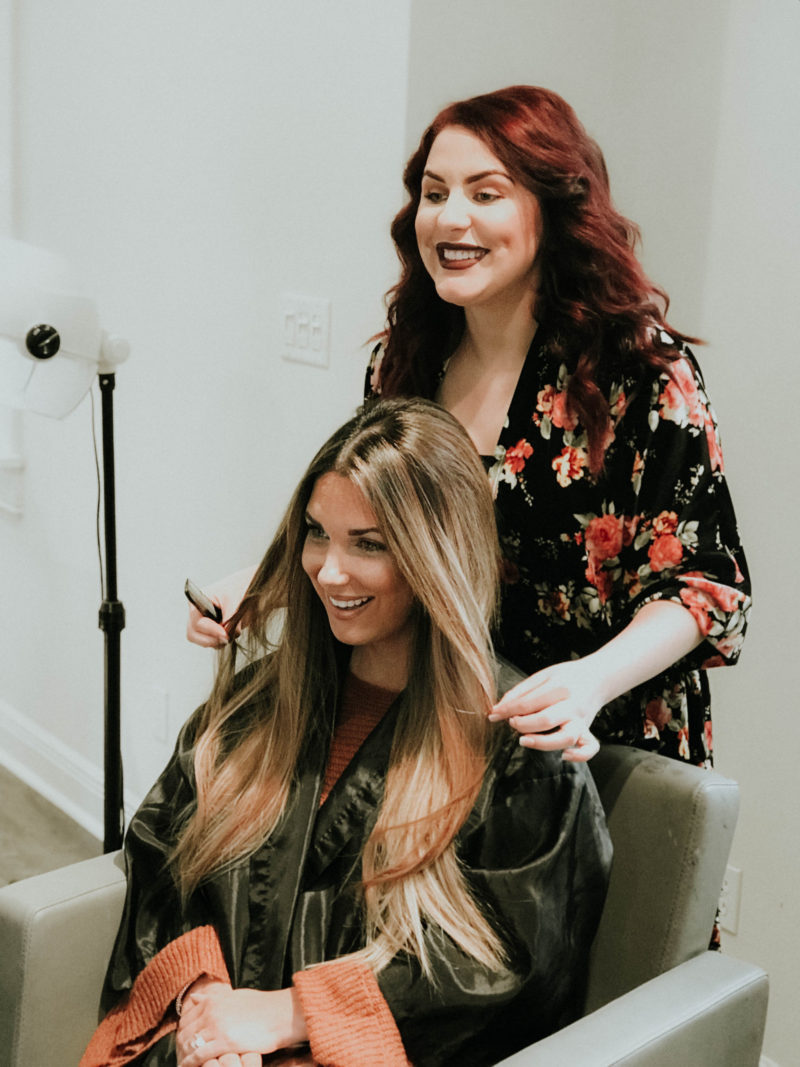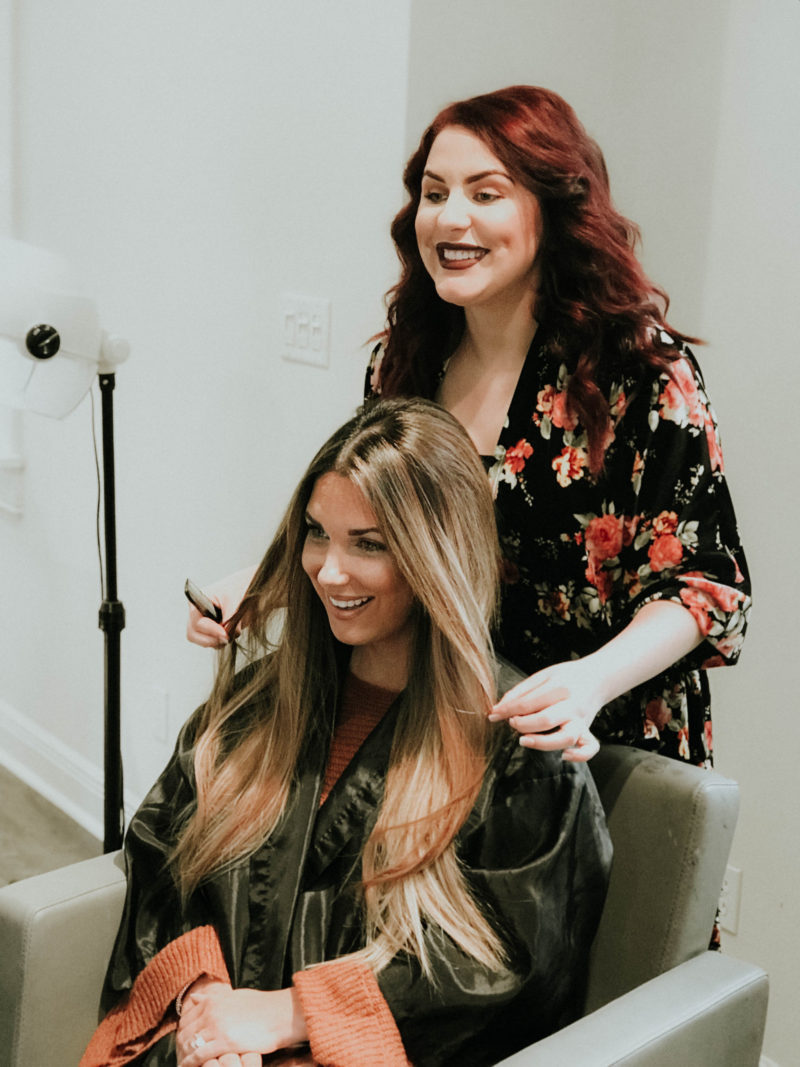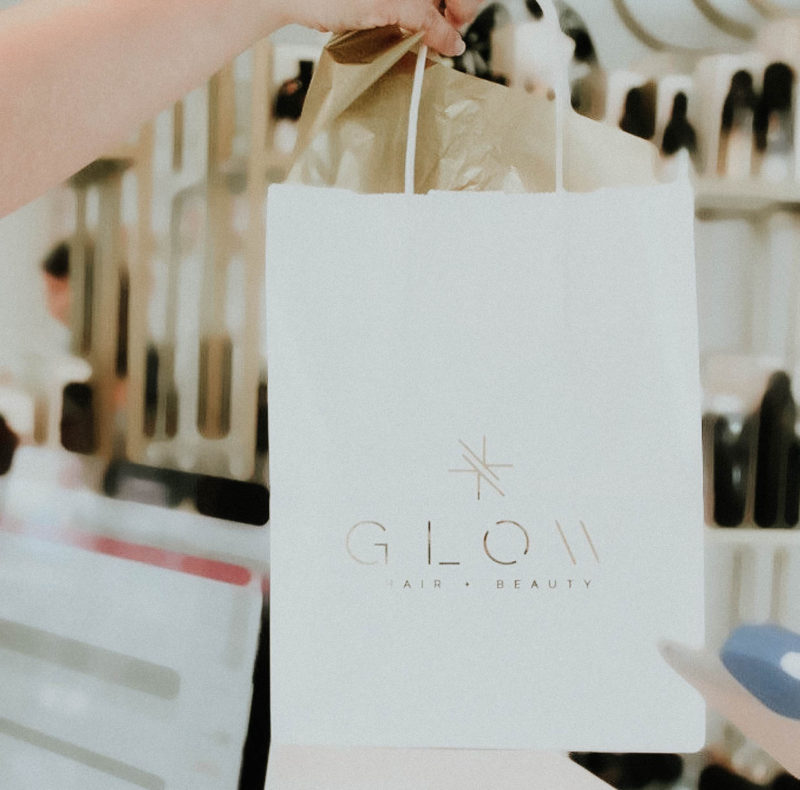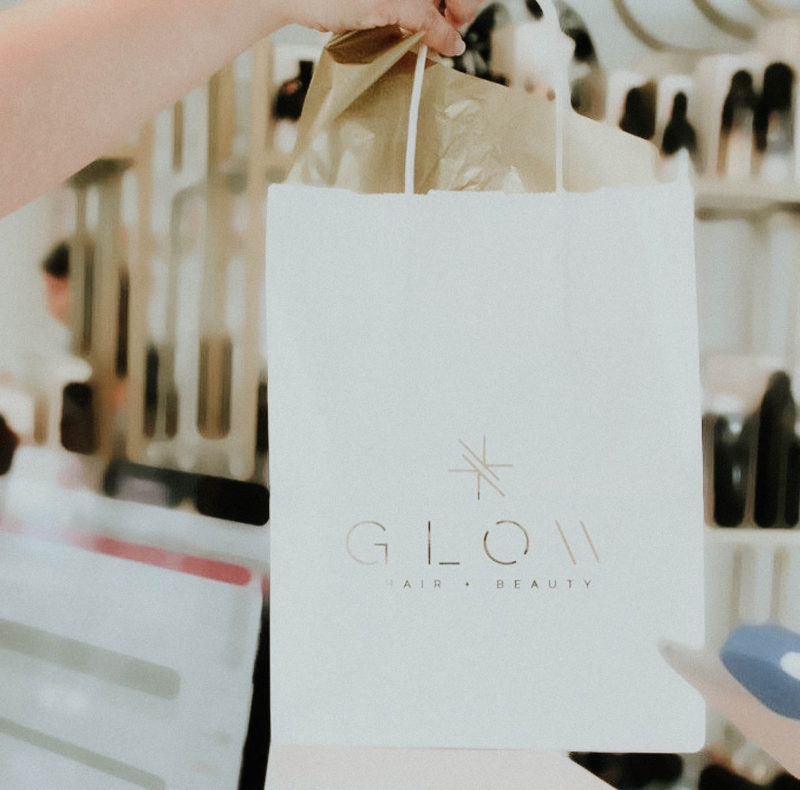 THE UPKEEP…
My only concern before taking the leap with the tape-ins was how much maintenance was involved. So, I never go to bed with wet hair, and I have to use a wet brush to comb it. That is really the only two things that I have to continuously do. The other thing is that as my hair grows I have to get my extensions moved back up every 3 months.
These hair extensions can last up to 10-12 months if I take care of them hair properly. At this appointment, my old, tape-in extensions were replaced with new ones.. My other set were going on 11 months old. You can view the new hair below. My hair whisperers, Amanda and Katie at Glow, seriously work magic with my hair. I am still in awe every time that I leave Glow.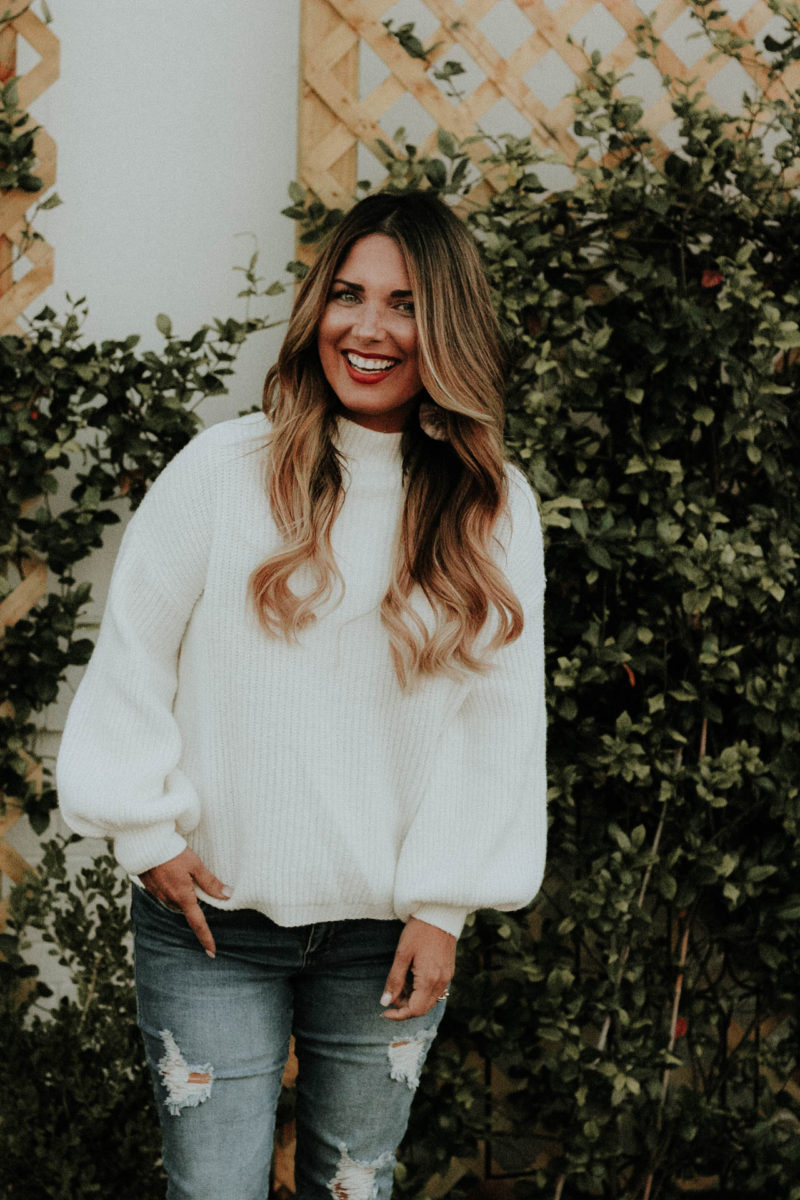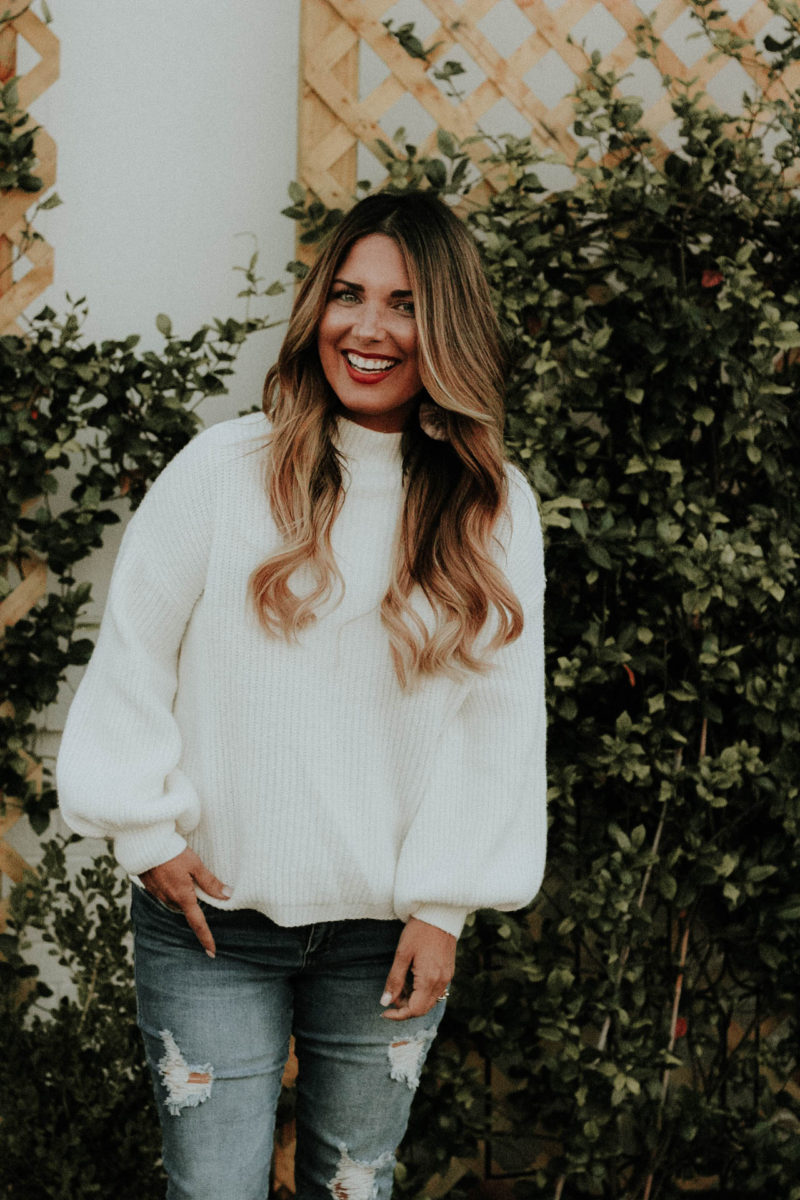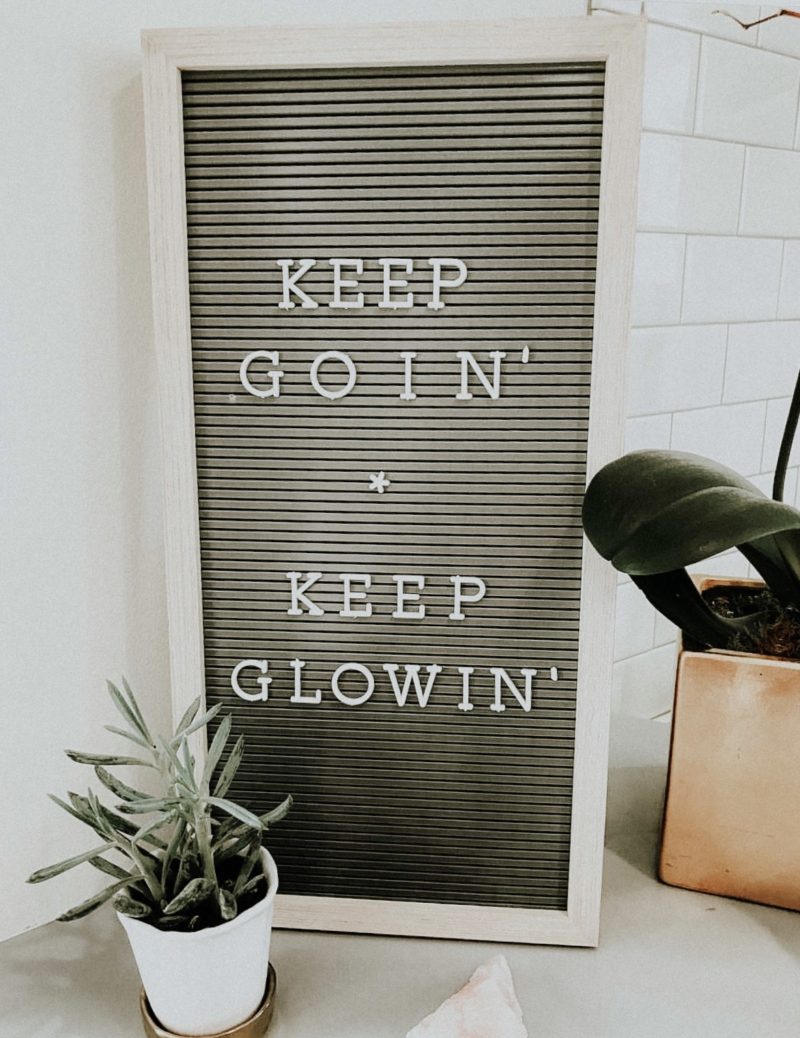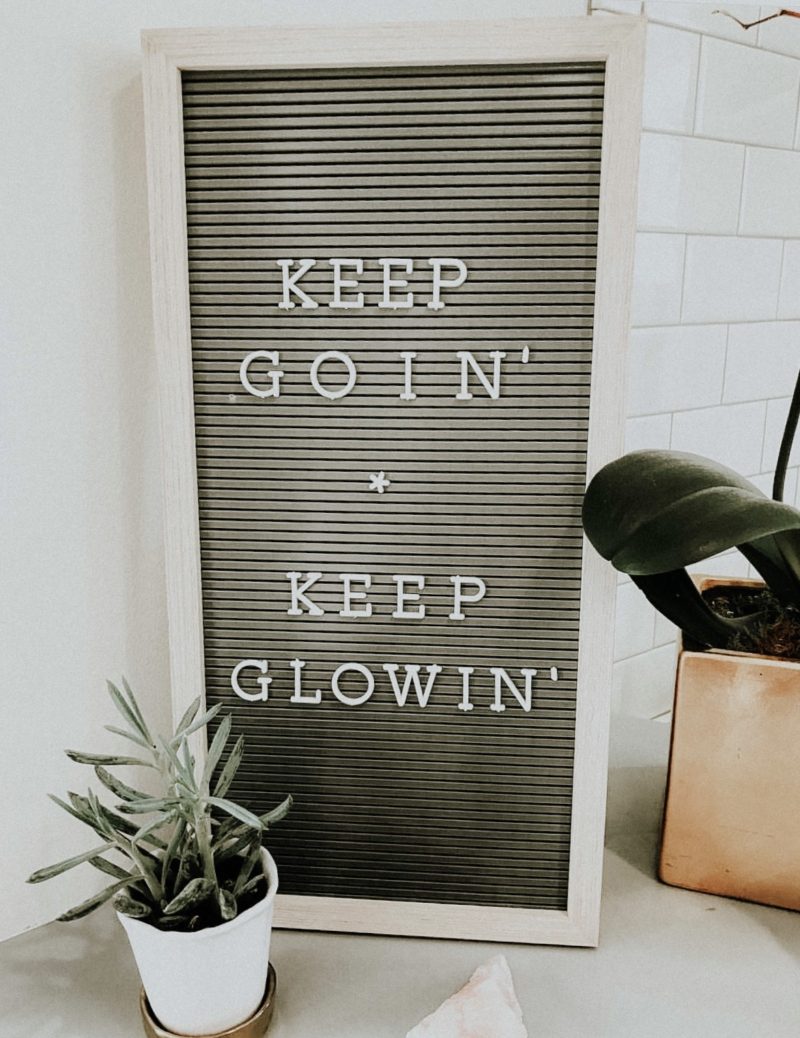 If you are in the Nola area and shopping around for a new salon or a fresh, new look, you must check out Glow. I promise you that you will leave satisfied and feeling like a million bucks. And, if you have been wanting to try extensions, I say "GO FOR IT!!".  You might become obsessed like me!!
---
shop the post
---