Hey my friends!! Can you believe that we are already half way through August. Gosh, it will be December before we know it.
I am currently over the summer heat so I can't wait until those cooler months. Talking about cooler months, I found the best jeans to rock with all of my fall tops. And, y'all, how cute is this knotted tee from Grace and Emma?!!  It is the perfect tee to transition into fall. I am partnering with Grace and Emma and giving away one of these on my Instagram: HERE. Make sure to go enter!!
---
---
shop the post
---
---
Grace and Emma: knotted tee || Nordstrom: jeans ||Nordstrom: booties || Nordstrom: KS ring|| Nordstrom: KS earrings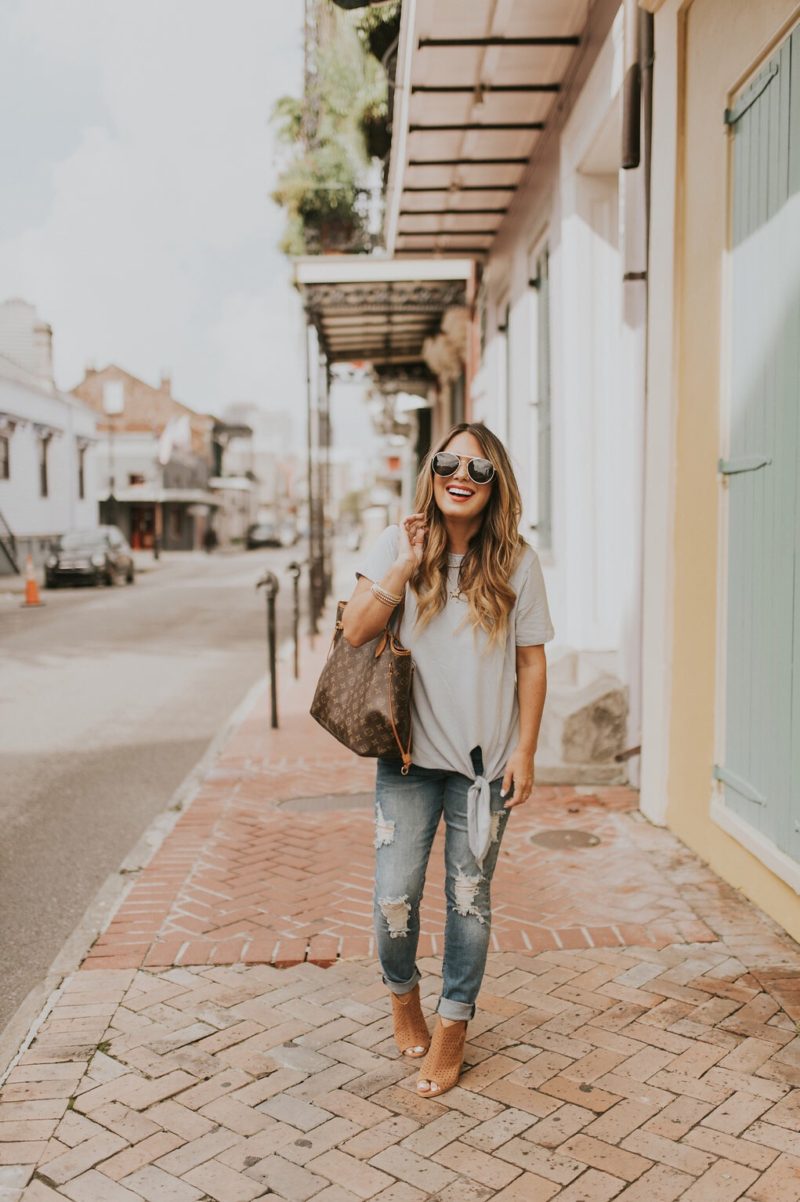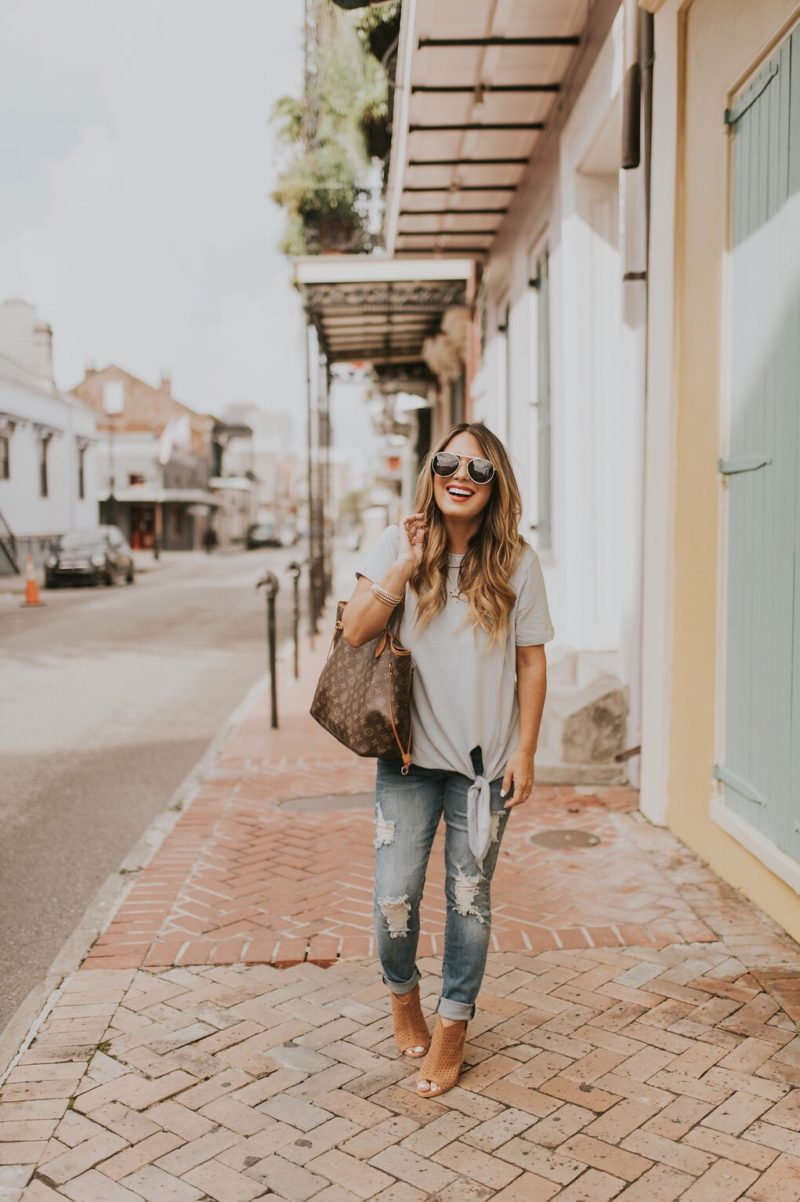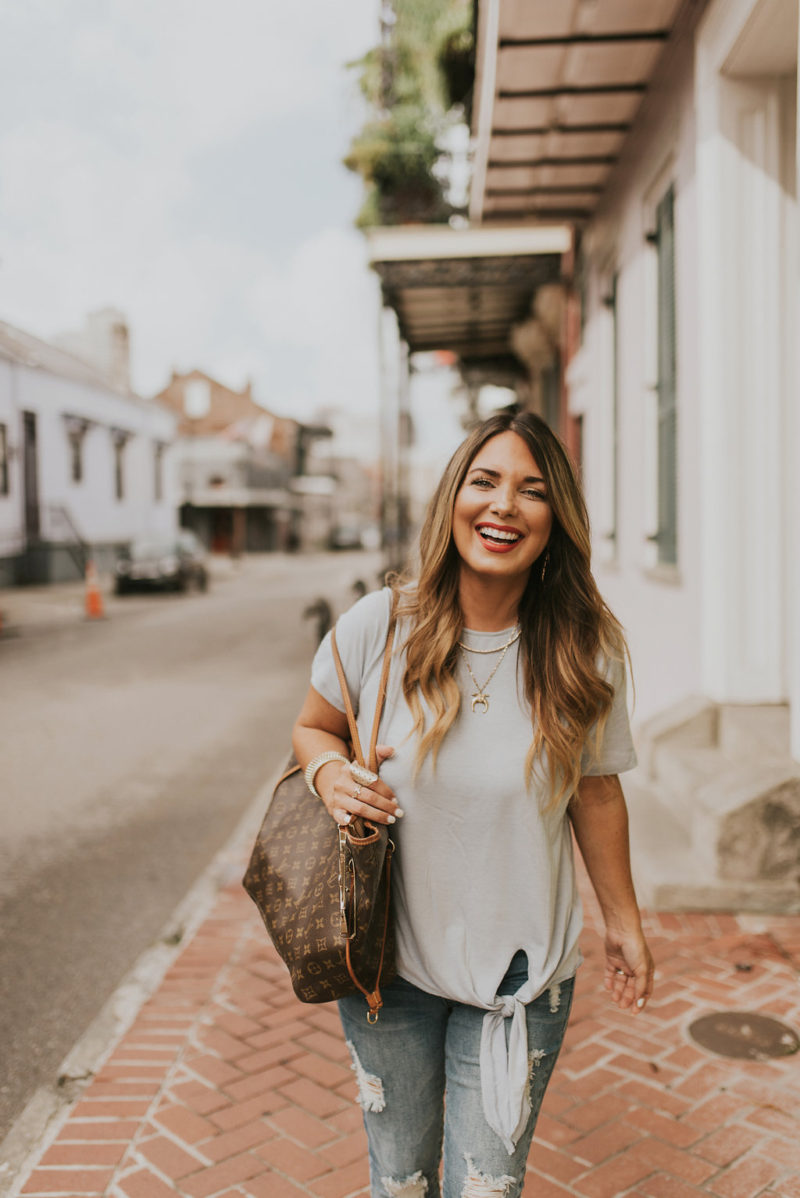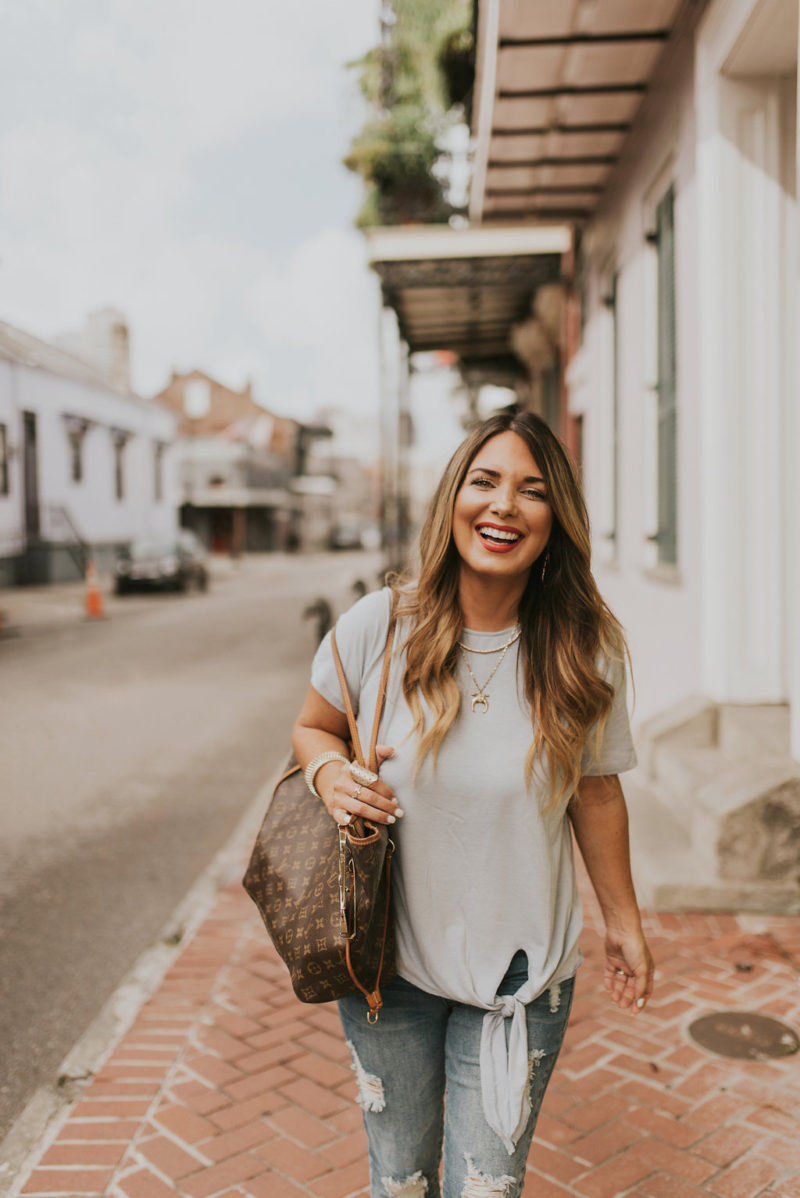 Now that the kids are in school, I am challenged to set a few goals for myself. Isn't it wild that we can get accustomed to just going through the motions of our daily task. We were not designed or wired to live a mundane life.
"A goal without a PLAN is just a wish."
So, I have a few, obtainable goals within marriage, family, health, and business. So, the real question is "what is the plan to see these goals come to fruition"??
"If you aim at nothing, you will hit it every time."
Here are a few of my August goals. I would love to hear some of yours too.
1. Marriage goal: More one on one time to build a deeper (mind, body, soul) connection.
The plan: Date nights are a weekly must. And, we are starting to read and do a workbook together, Boundaries in Marriage.
2. Family goal: Finding creative ways to enjoy one another.
The plan: Have a jar filled with family activities written by each kid. Do these activities at least twice a week.
3. Health goal: Lose 5-10 pounds (this is not just an August goal) and tone.
The plan: Start doing HIIT workouts at least 5 times a week. Also, I will be committing to clean eating which means limiting my intake of sugar, processed food, dairy and red meat.
4. Business goal: More time management and more lifestyle projects on the blog.
The plan: Adding a planner to my life is in the works!! Most of my blog work needs to be accomplished on Tuesday and Thursday. Need to incorporate at least one family blog post or recipe blog post a month.
These are doable, right??? Now, I just need to be faithful to the process and the plan. This is an area that I am not so good at.. Jesus help me!! I am learning to love the challenge, and growth is always a good thing!! It's great to have good intentions, but it's even better when we put some action to those good intentions.
"It's in the doing not just the thinking that we accomplish our goals."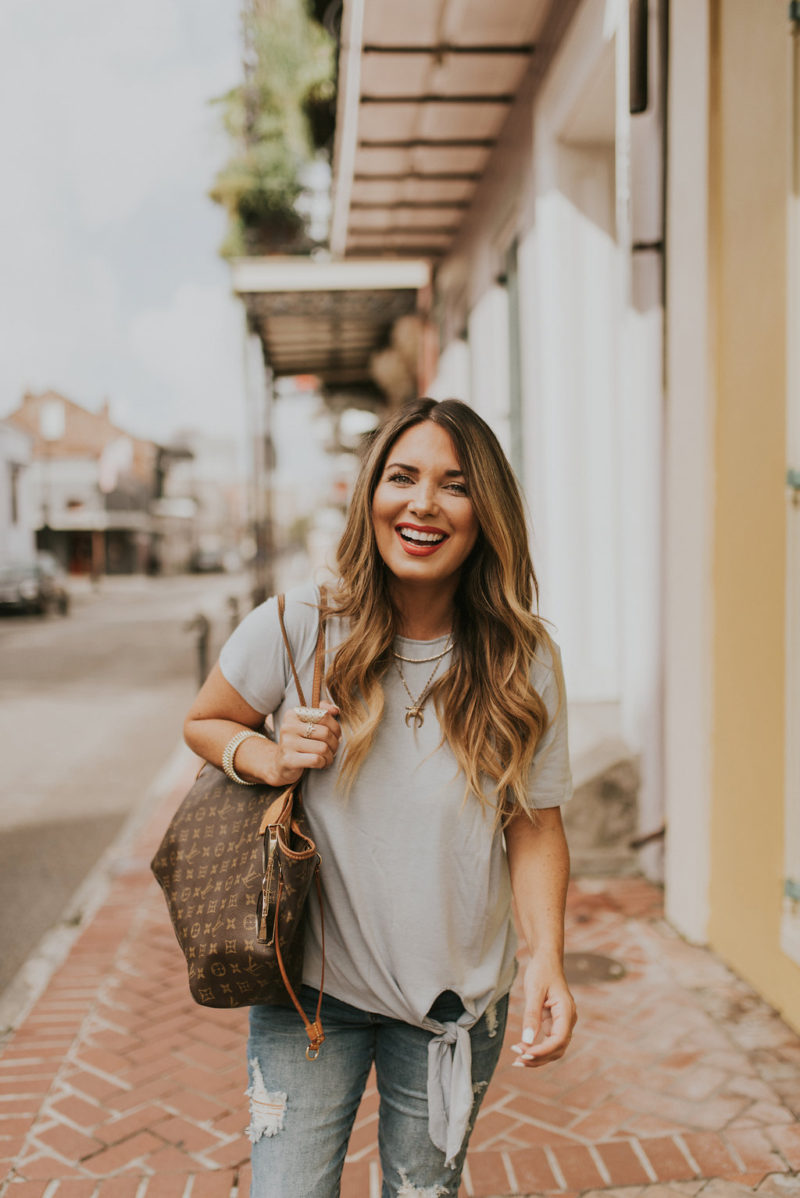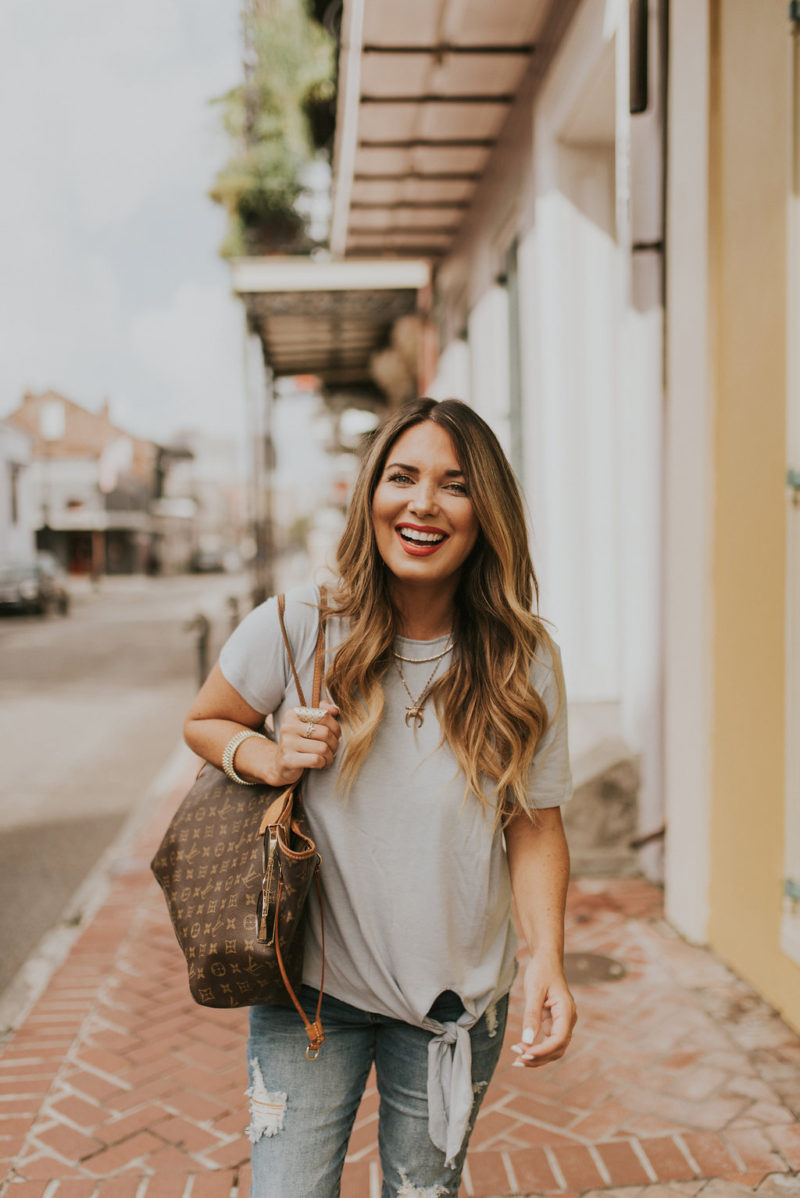 ---
---
shop the post
---
---
Grace and Emma: knotted tee || Nordstrom: jeans|| Nordstrom: booties || Nordstrom: KS ring|| Nordstrom: KS earrings
Thanks for stopping by today. Please, comment below to let me know some of your goals this month or for the remaining of the year. Hope that you have a productive yet relaxing weekend.