---
---
So, the older that I get the more that I seek to stay in the mindset of body positivity. I have learned to celebrate my femininity and my curves. As a young girl, I remember when the questioning started. I questioned my beauty because of my thick thighs, my wide hips, my cellulite, my butt (or the lack of one), my ugly arms, and so many other parts of me. I would look at others who seem to be captivating in every way then compare myself to their standards. Now, y'all, in 1978, we didn't have a television, and we didn't go to movies (only one time when they converted the movie, Peter Pan, into color). Media didn't teach me this. No one spoke these words over me. These were my thoughts. These were lies that I believed.
Today, I want to tell you that "You are altogether BEAUTIFUL my darling. There is NO FLAW in you."-SOS 4:7. Beauty is not dictated by your size or the shape of your body. Just because someone is beautiful doesn't mean that you and I aren't!!! This is a struggle for many women. I hate to see the side effects of having a poor body image. I use to believe those lies, and I would beat myself up daily then isolate myself from others.

---
---
So, I wanted to share some simple steps that helped me to change my thoughts and to adopt a positive body image:
STEP 1
Accept your body shape, the curves and all
Step 2
Remind yourself that true beauty comes from within so cultivate inner beauty
Step 3
Surround yourself with positive relationships
Step 4
Work out because you love your body not because you hate it
Step 5
Shut down the voices that tell you that you don't look good enough
Step 6
Wear clothes that you love and that make you feel amazing about yourself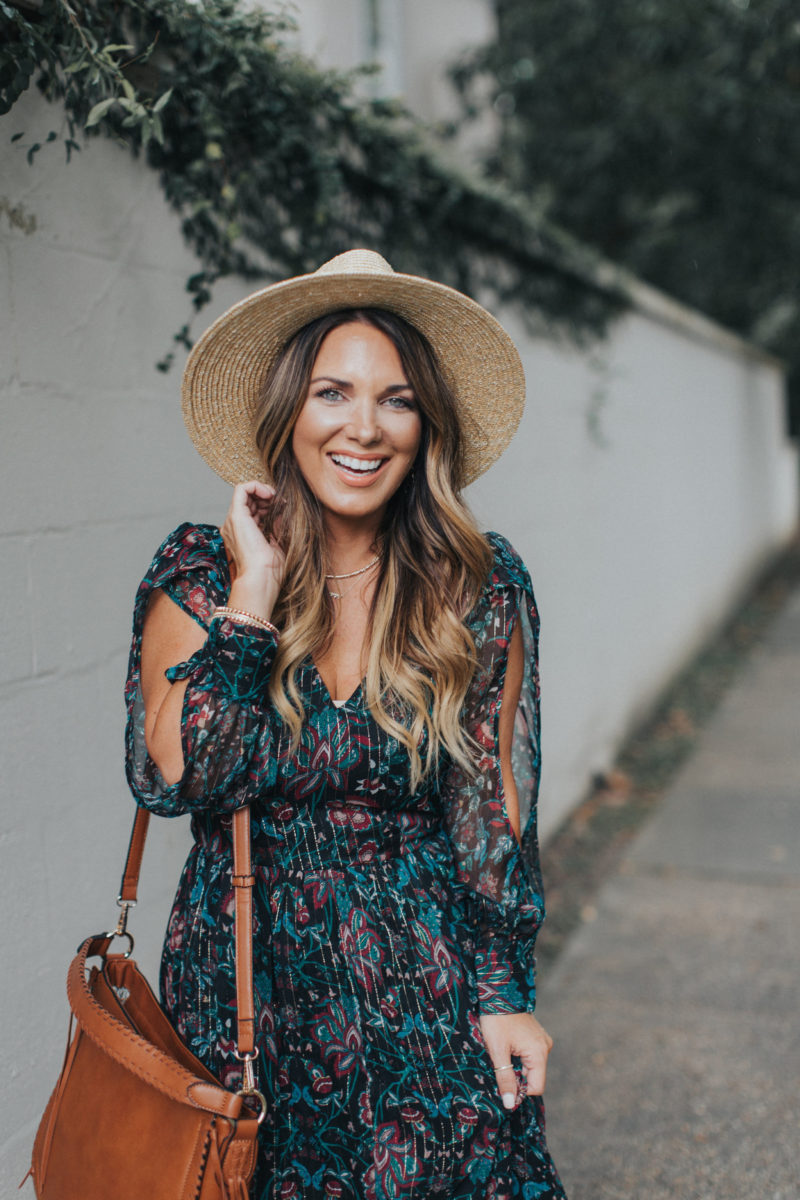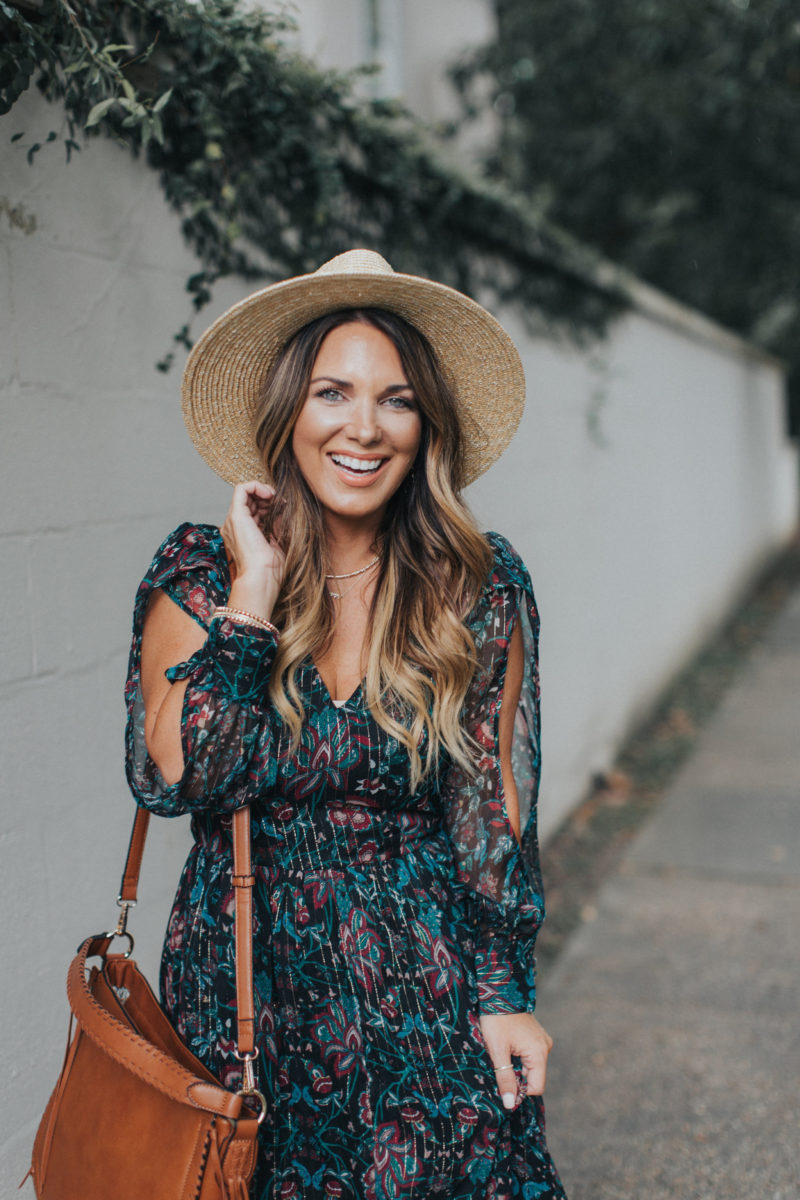 ---
---
I was so excited to partner with ModCloth to share their August pre-fall collection that is designed for ALL shapes and sizes. They carry sizes XXS-4X. Isn't that amazing?!!? ModCLoth celebrates every body type.
So, when I am shopping, I know to go for the flow-y, feminine tops and dresses because I love the way that they look and love that they make me feel confident in my outfit of the day. So, this ModCloth maxi dress was love at first sight. It fits perfectly around the neckline, waist and arms. I love that it is feminine yet edgy. This maxi is fabulous for fall and for colder days, I can pair it with my black, moto jacket. I also snagged this amazing, Vegan leather satchel for under $60.

---
---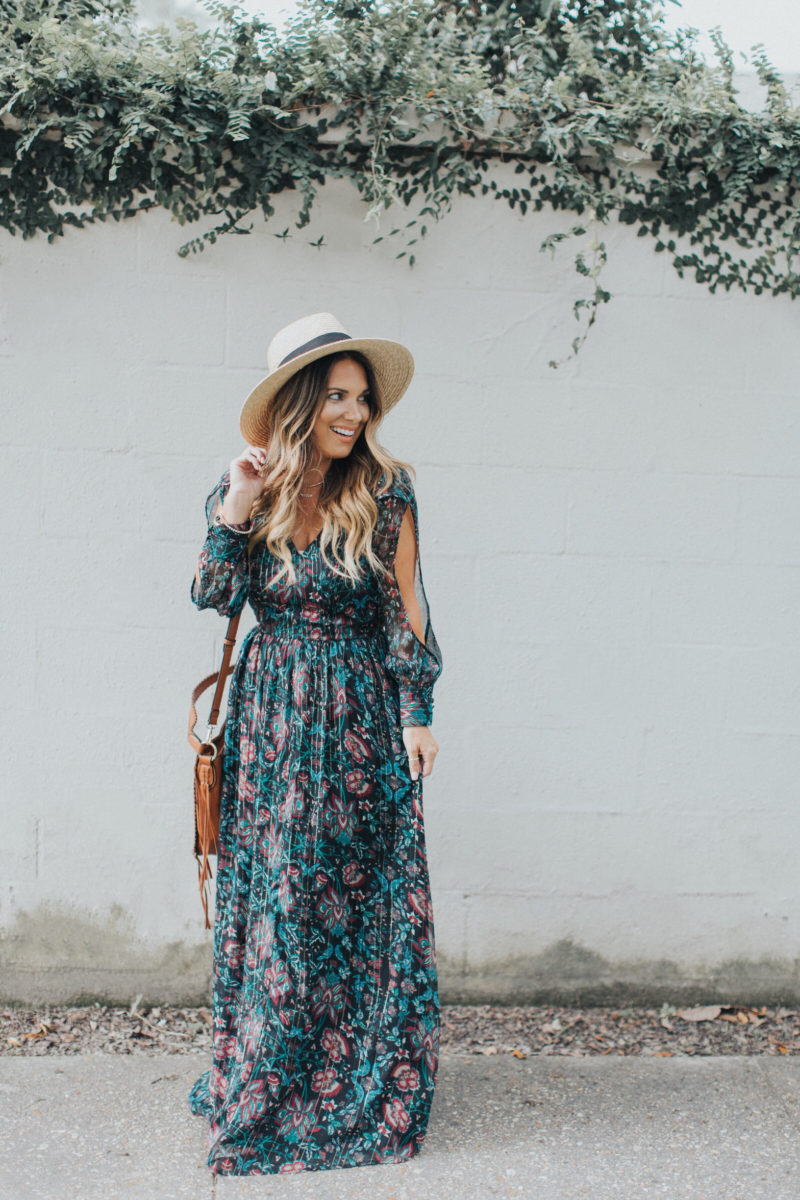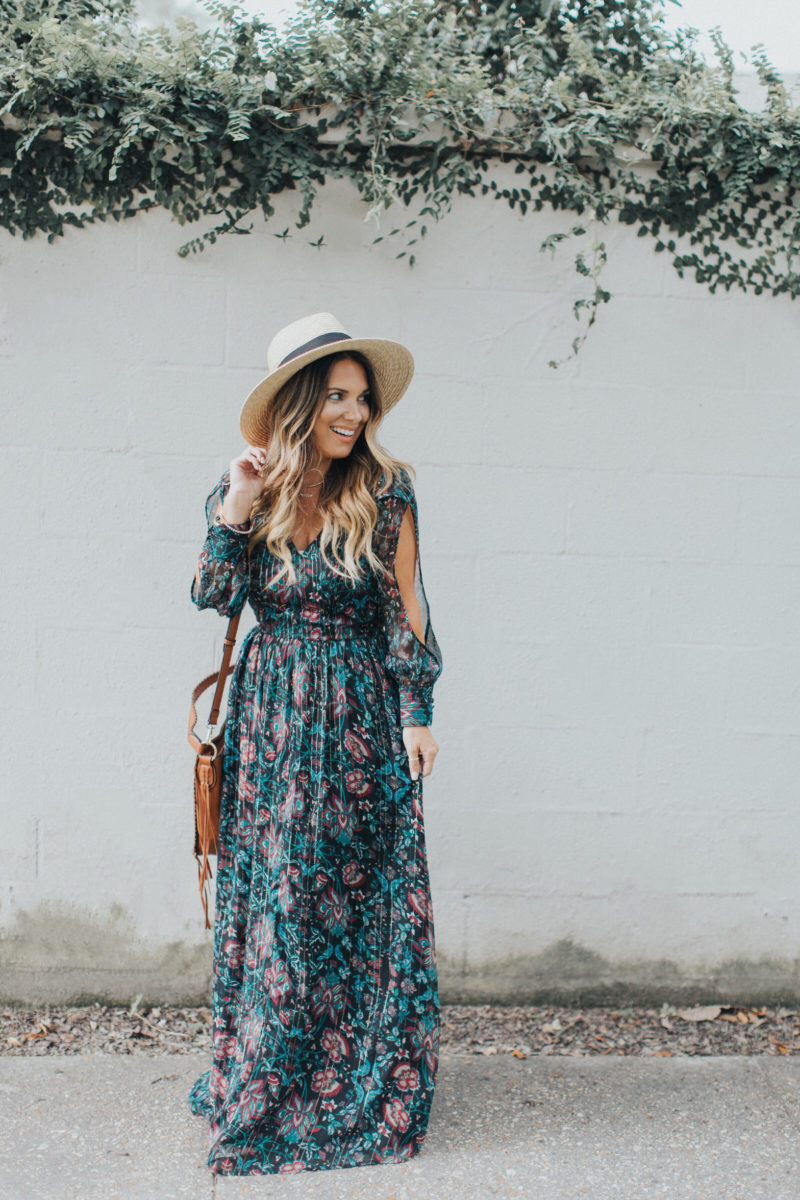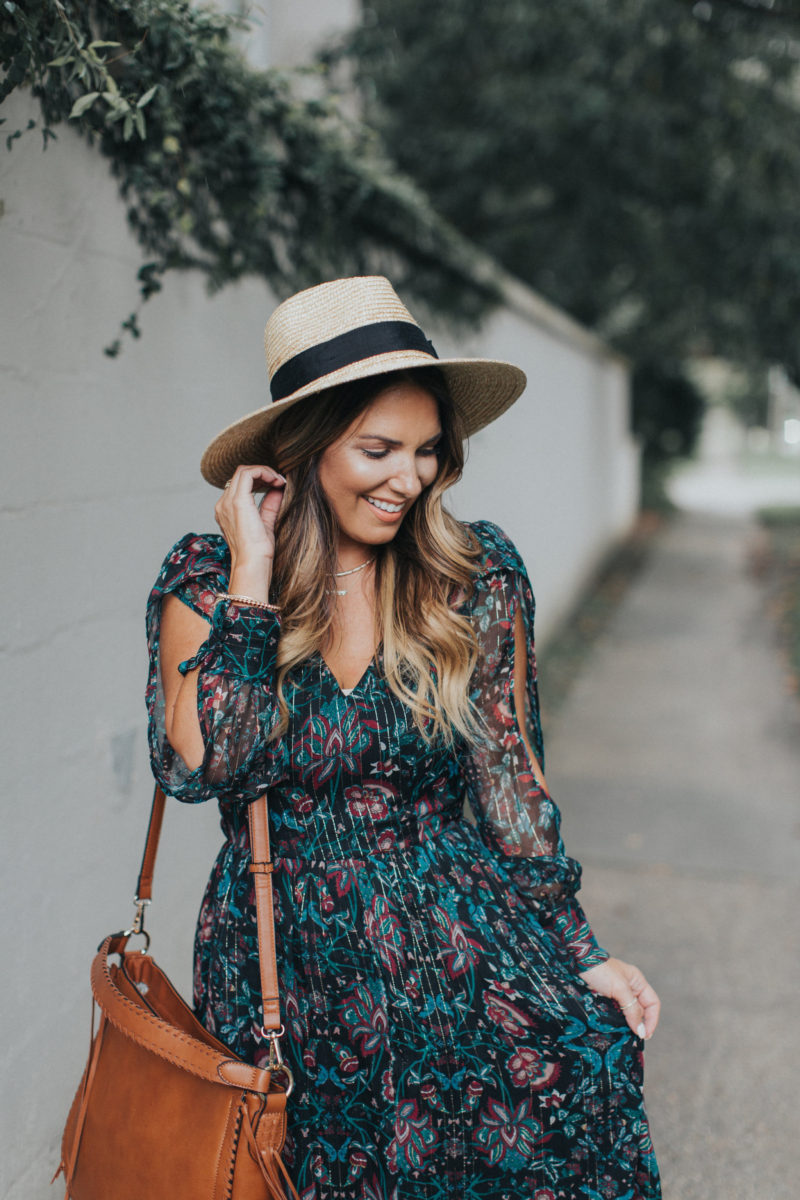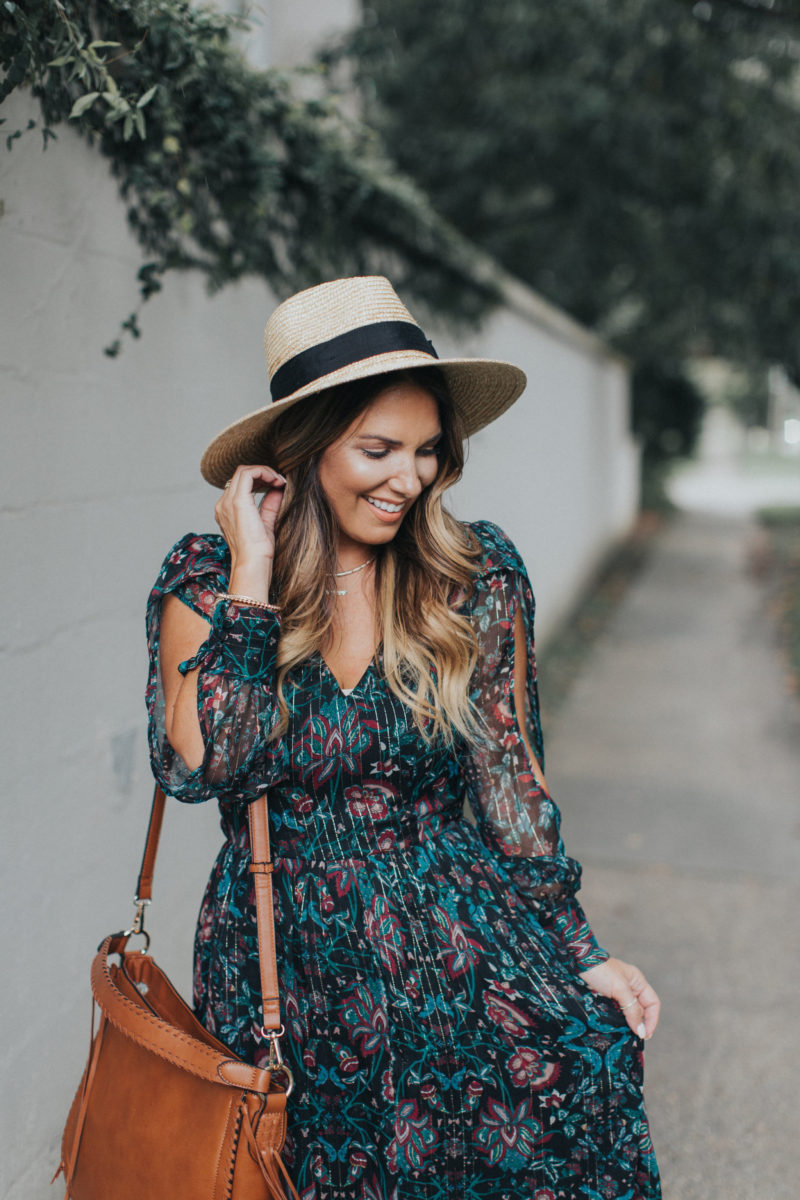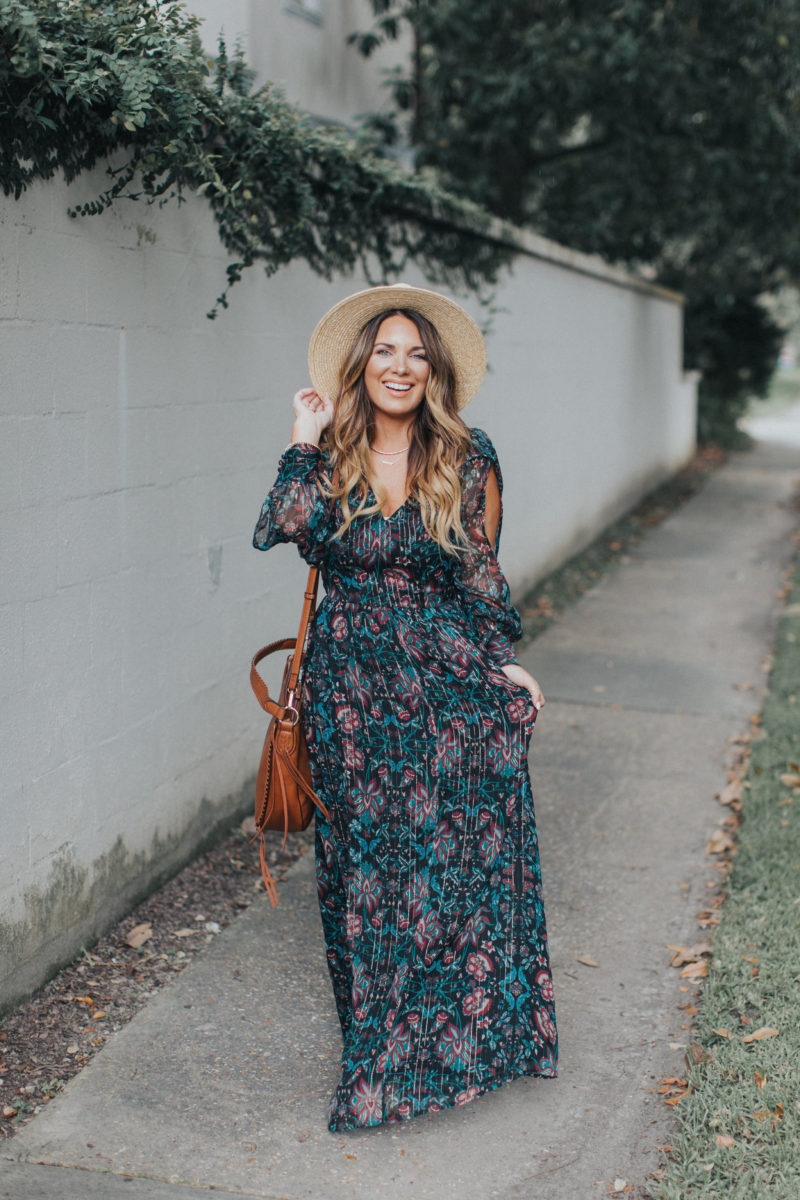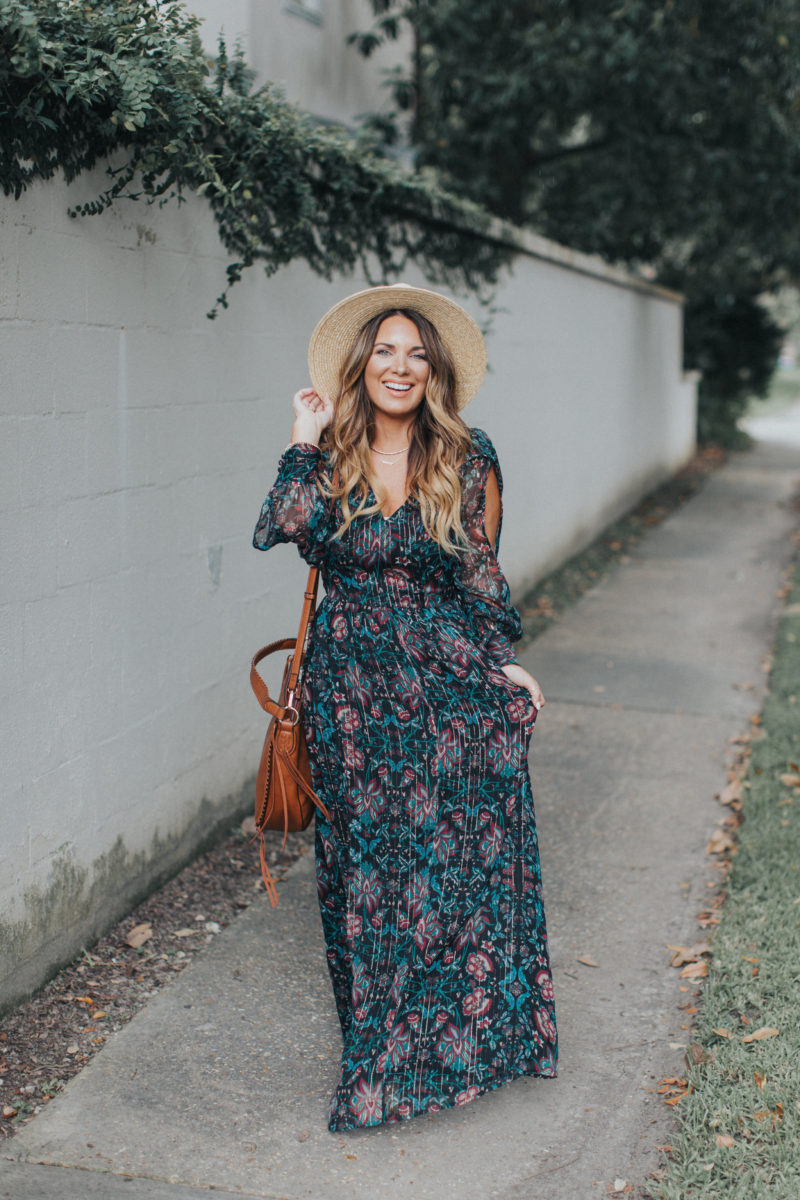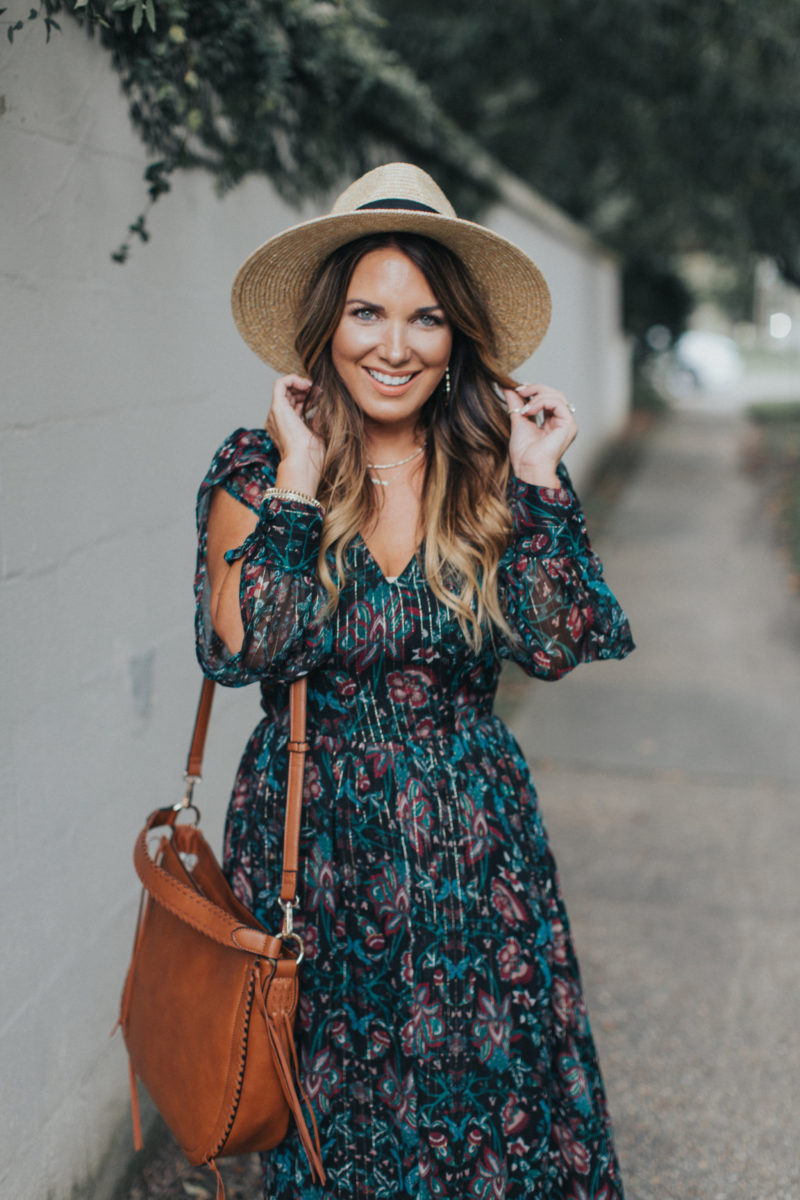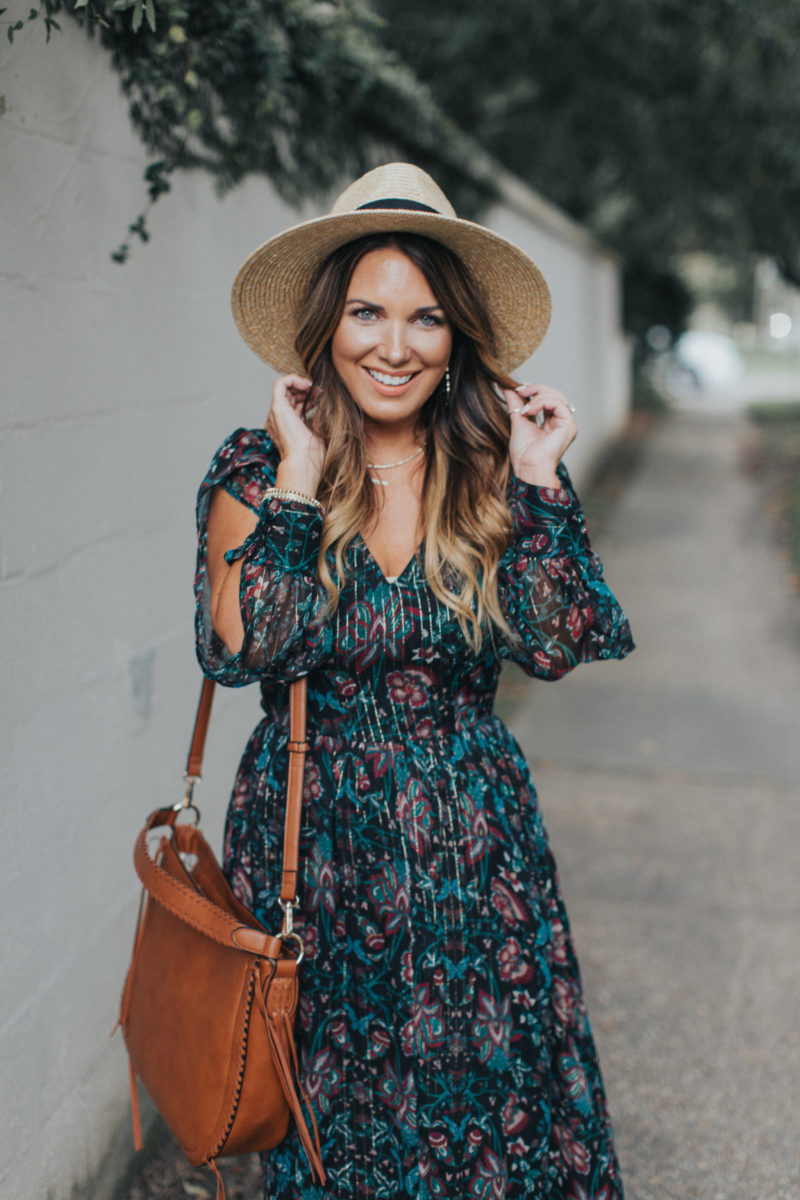 ---
---
ModCLoth has you covered when it comes to dressing you for every occasion. This casual, BOHO top is giving me all of the feels. The print just screams fall season too. I paired it with these  Wrangler wide leg jeans that are also from ModCloth and so comfortable. Size up because they run a little small.
---
---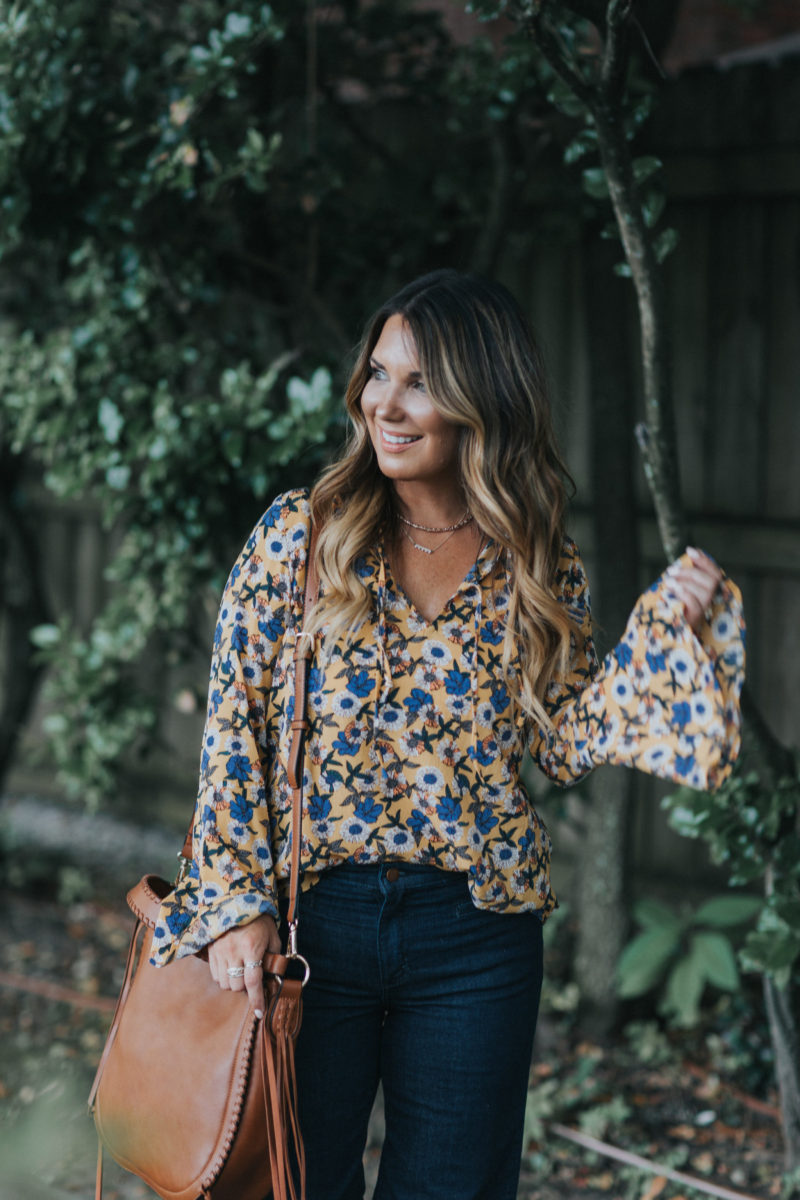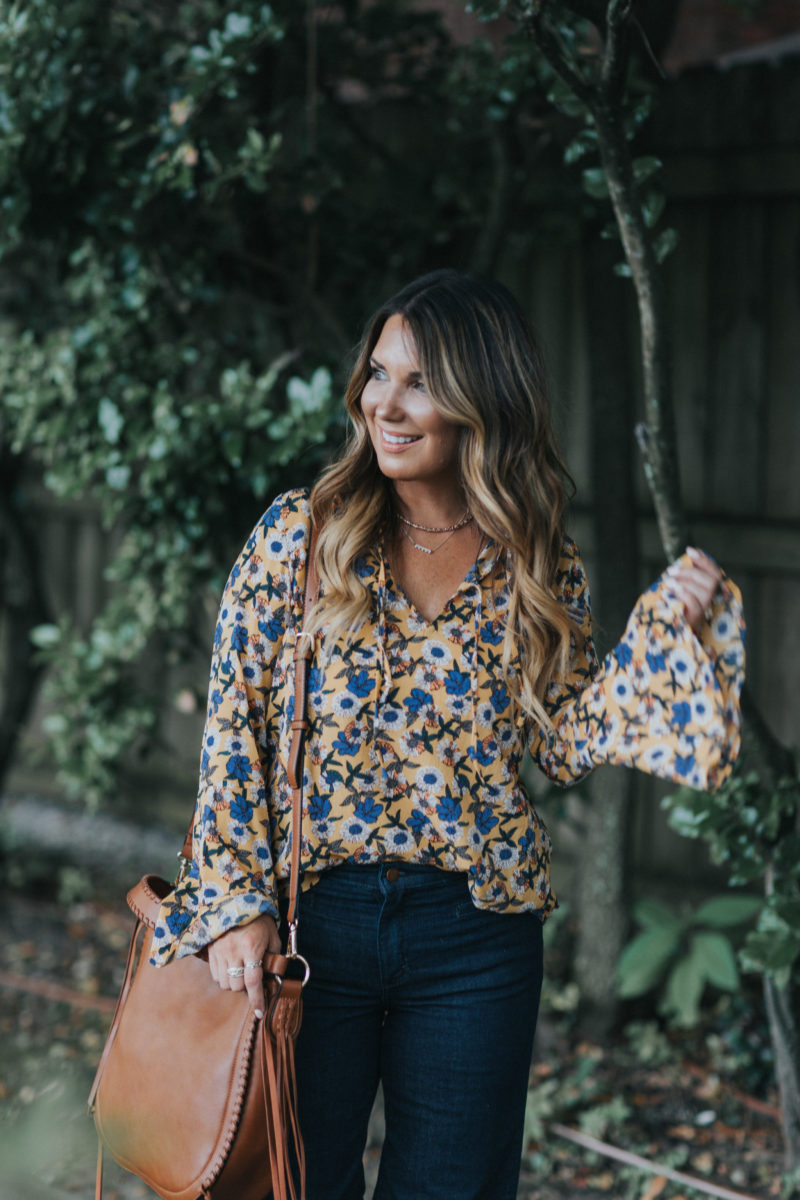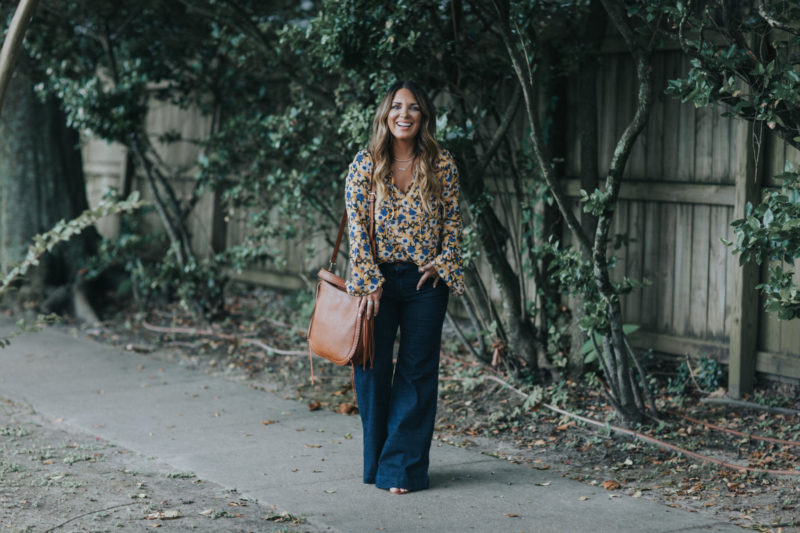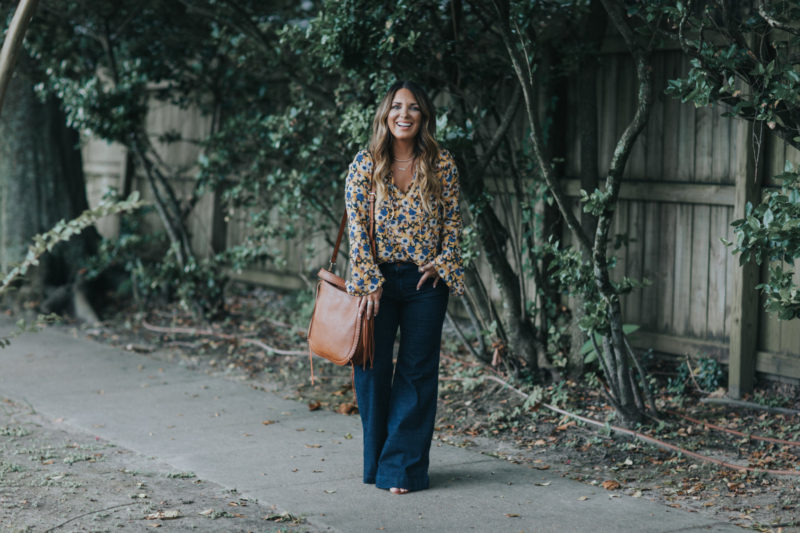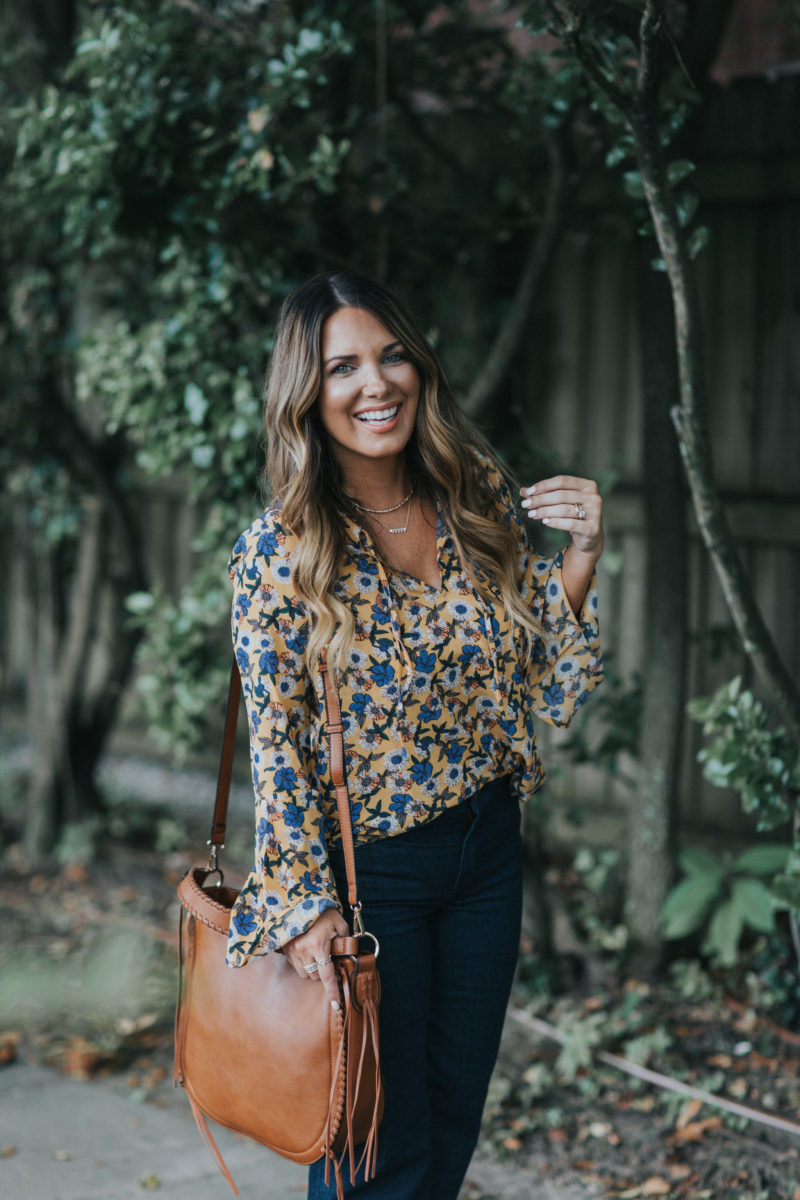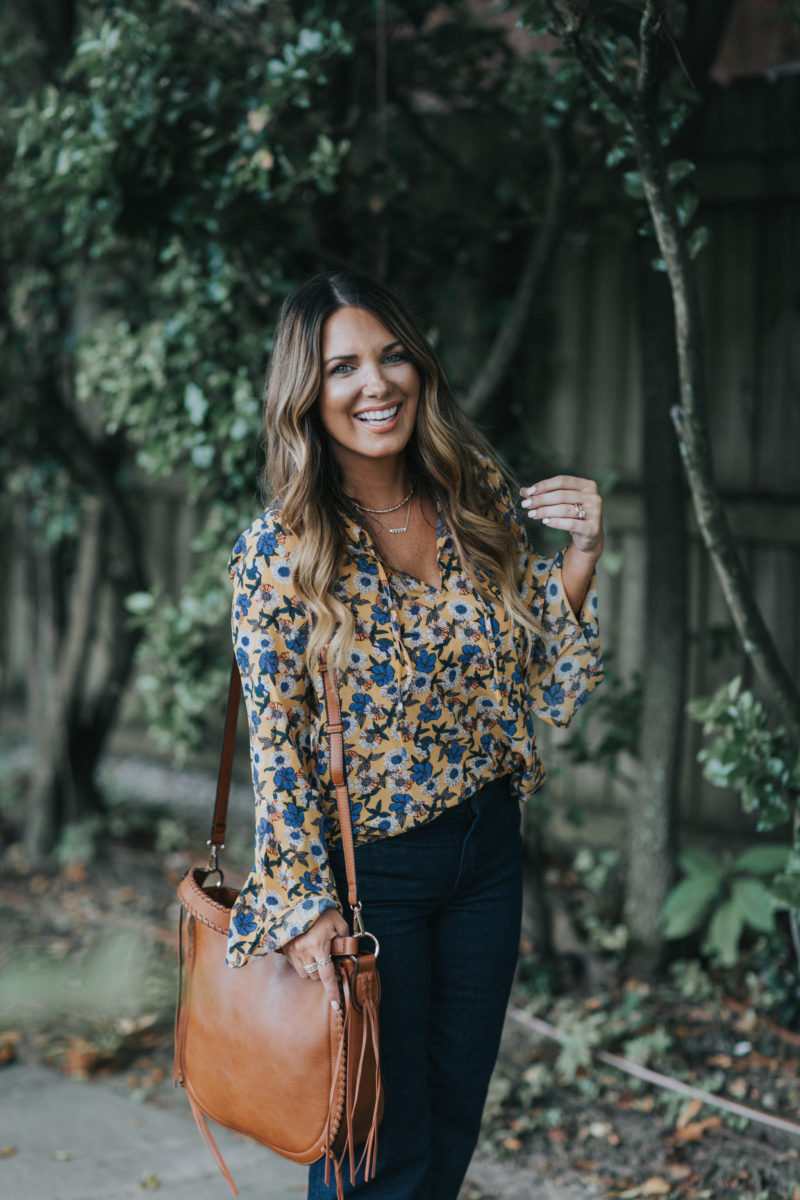 ModCloth maxi dress ||floral, BOHO top || Wrangler wide leg jeans ||Vegan leather satchel
Thank you to ModCloth, a brand I love, for sponsoring today's post.  As always, all opinions and thoughts are my own.