Hello bell sleeve top!! So, to be honest, I wasn't too sure how I felt about this trend. But, after I put on this gingham top, I became a fan. It has that 70's boho vibe with a bit of edge. How about those tassel earrings?? Obnoxious?? I think not. I love all things bold and all things beautiful.
bell sleeve tops for under $45

shop my outfit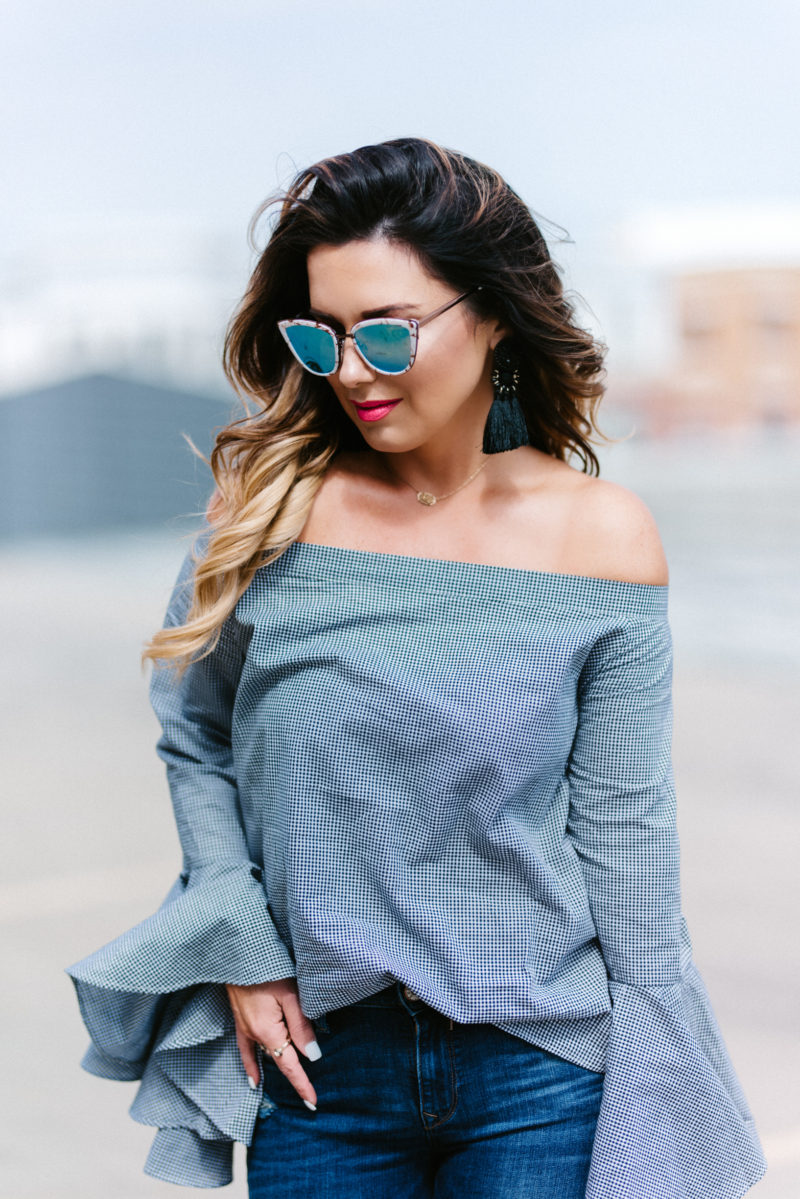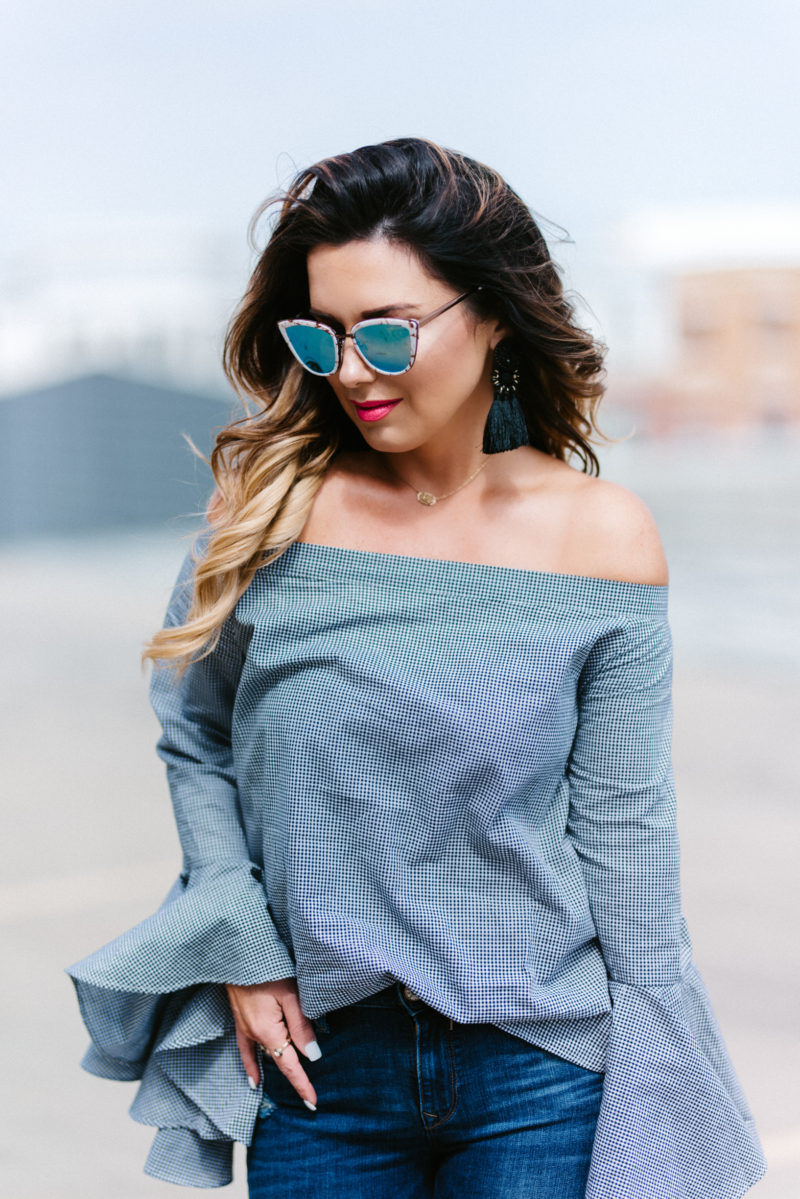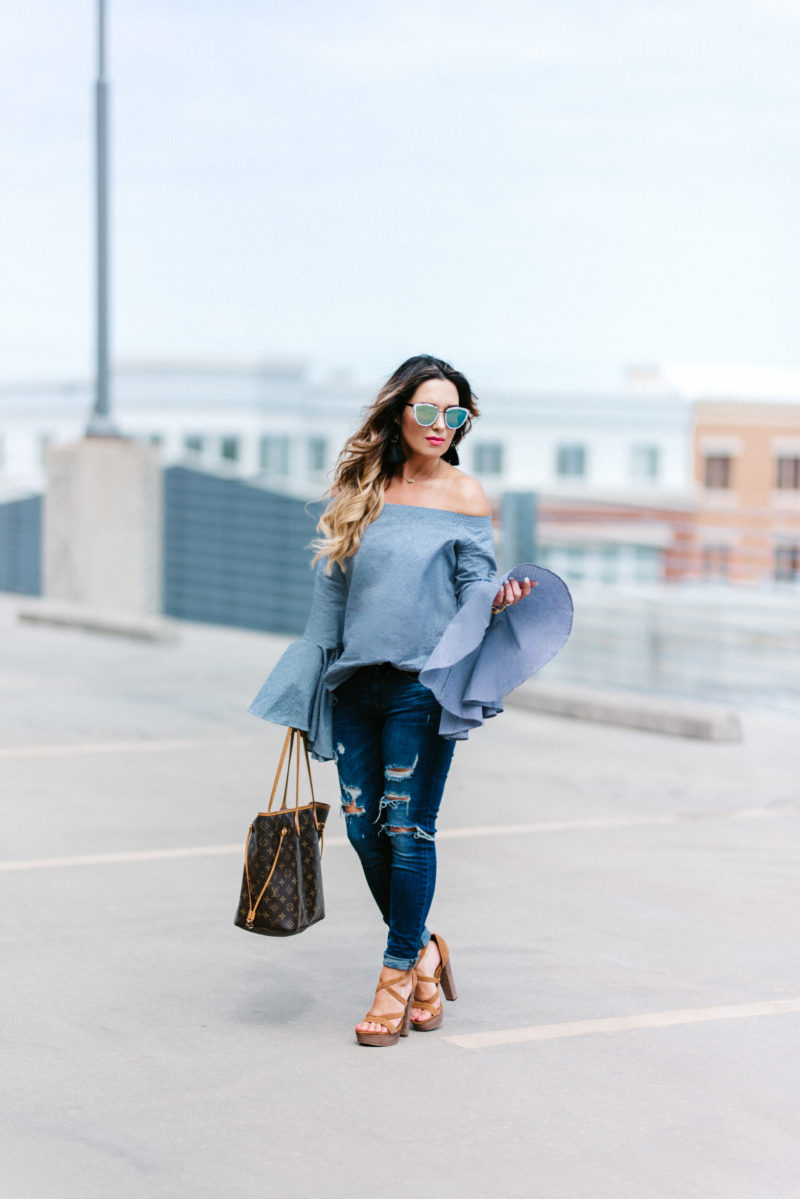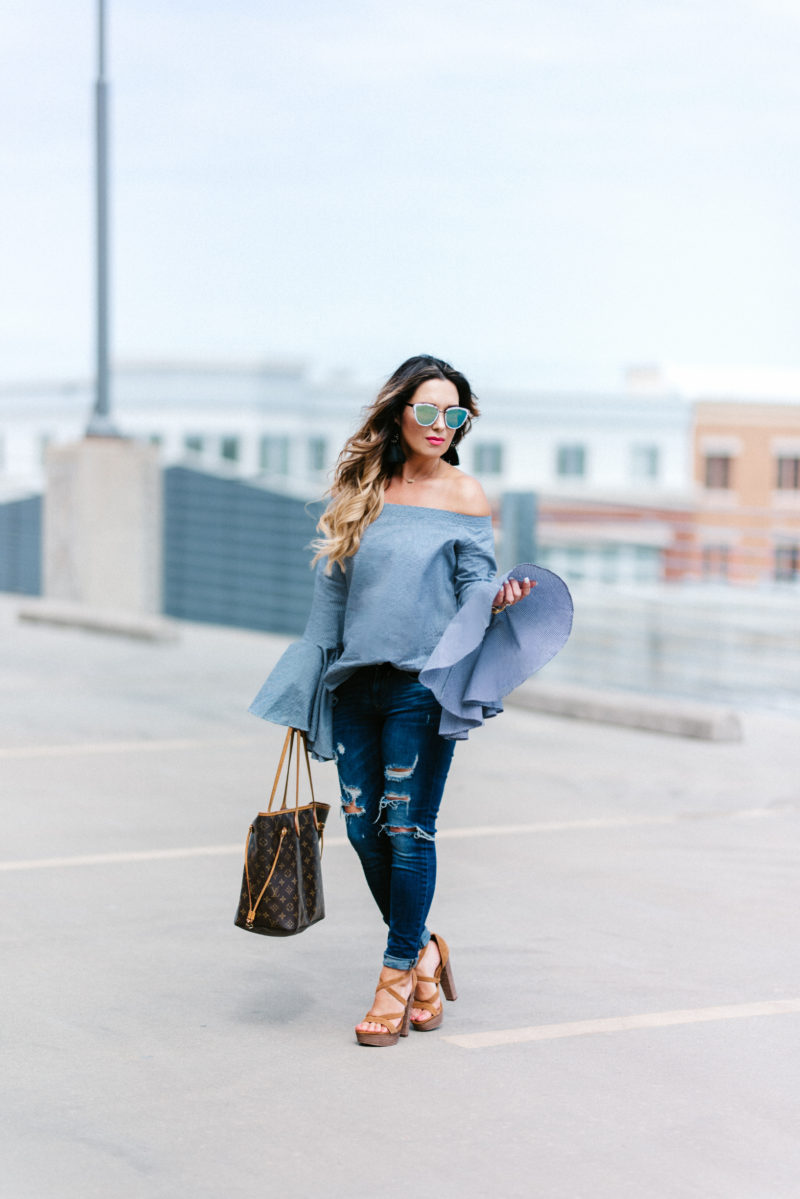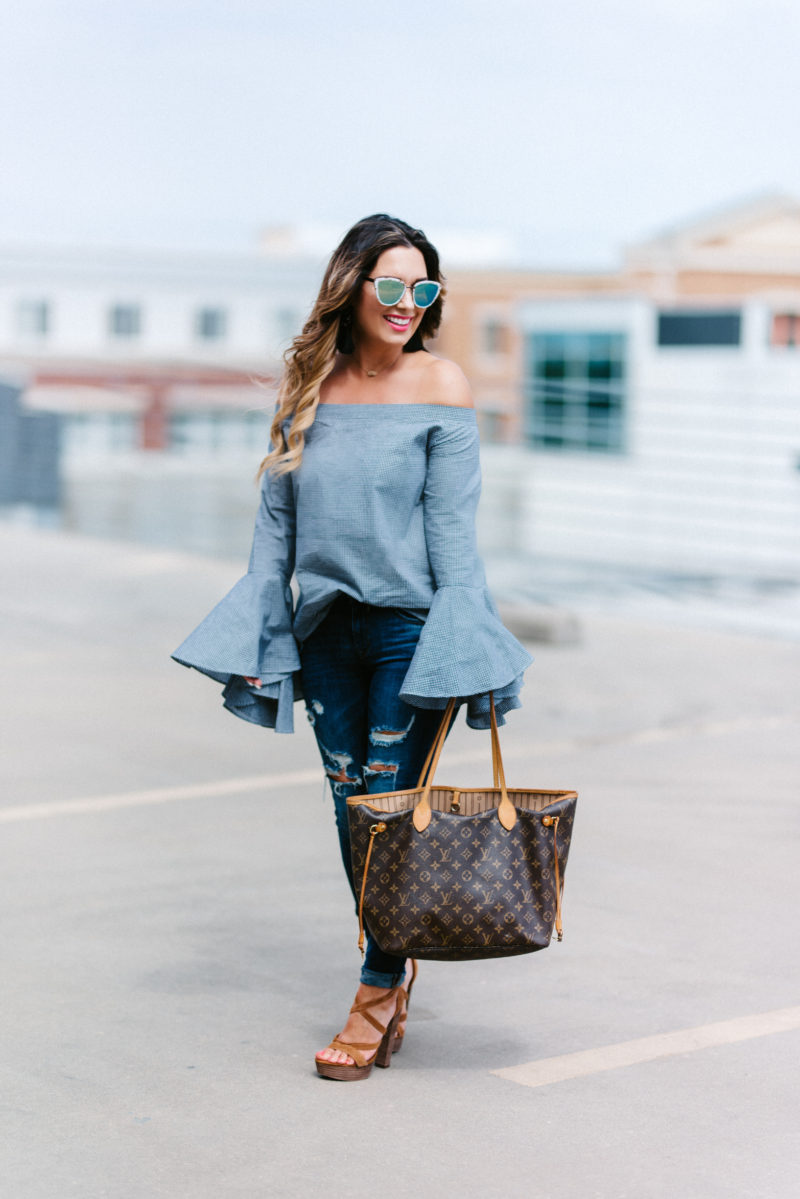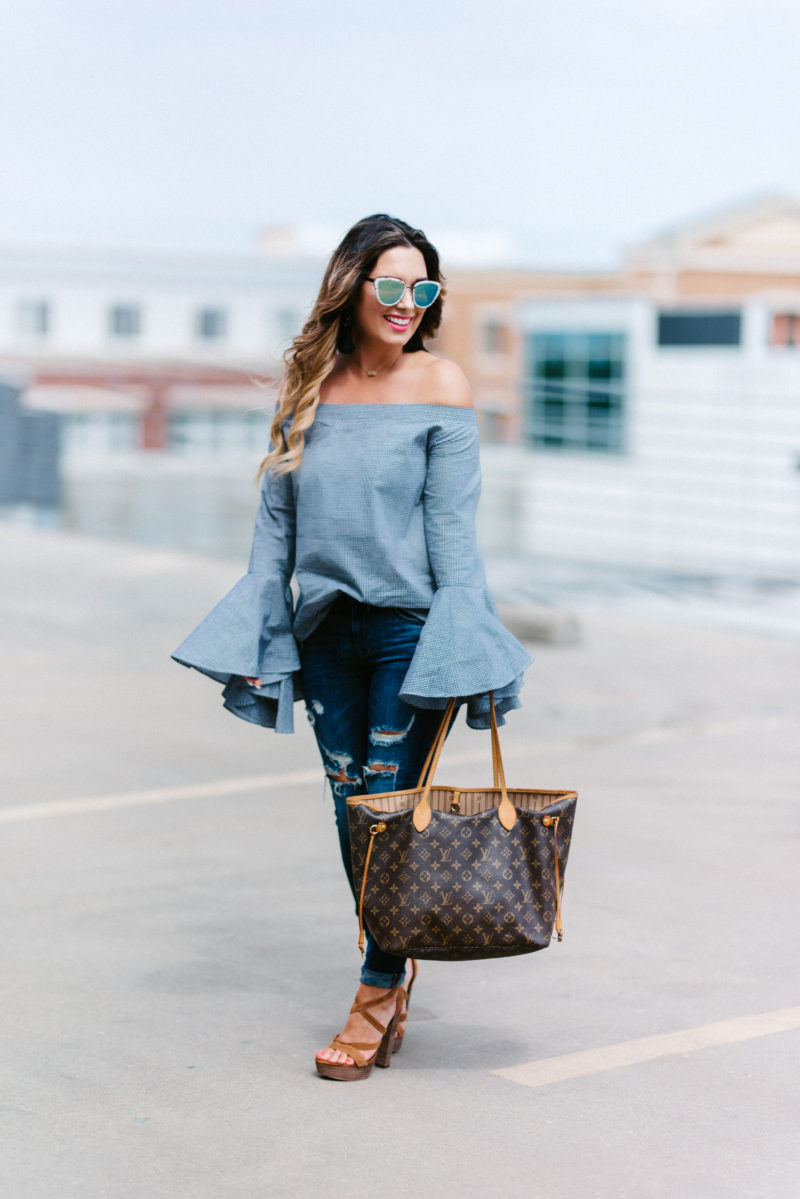 Bold and beautiful come in various forms. Thoughts are one of those forms. As I was driving to the grocery store yesterday, I was giving thanks to God for His love and His acceptance. Overwhelmed  by that love, I was reminded by Zephaniah 3:17 "With His love, He will calm all of your fears.. He will sing over you". I glanced up at the electrical poles that graced the entire right side of Esplanade Avenue. Each pole secured each power line. The poles do not give those cable lines electrical power, but they do support those cables. If we followed those cables back to where they started, you and I will be able to witness that their power is being transmitted from the transformer. Without the transformer, those cables carry no energy, no power.
This reminded me of my life. I have a great support system with my husband, family, friends and church. I'm so thankful for them. But, they aren't my source. They don't give me power to face the day, to overcome my fears, or grace to walk in self control and in forgiveness. Ahhh, I love those moments when I see life a little clearer. He sings over me songs of joy, songs of peace. He quiets me with His love. God is my source. Okay, heart gush is over.
P.S. You need a bell sleeve top.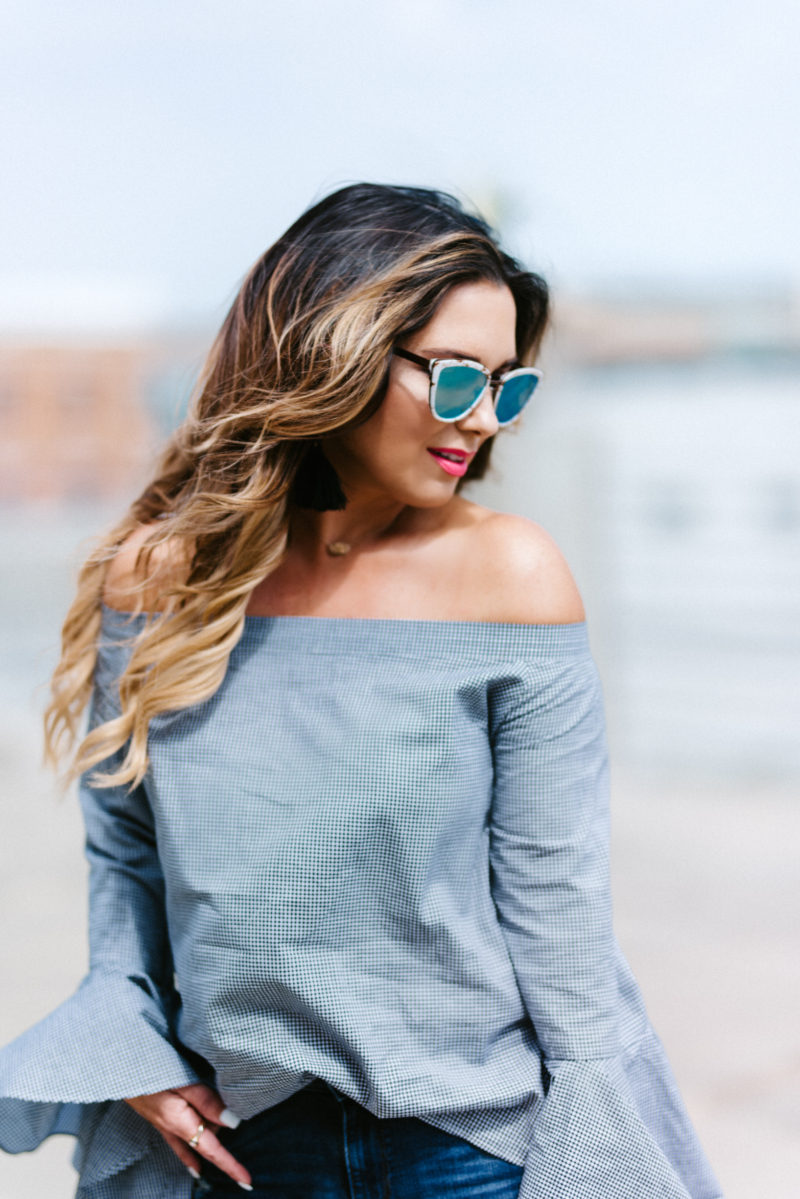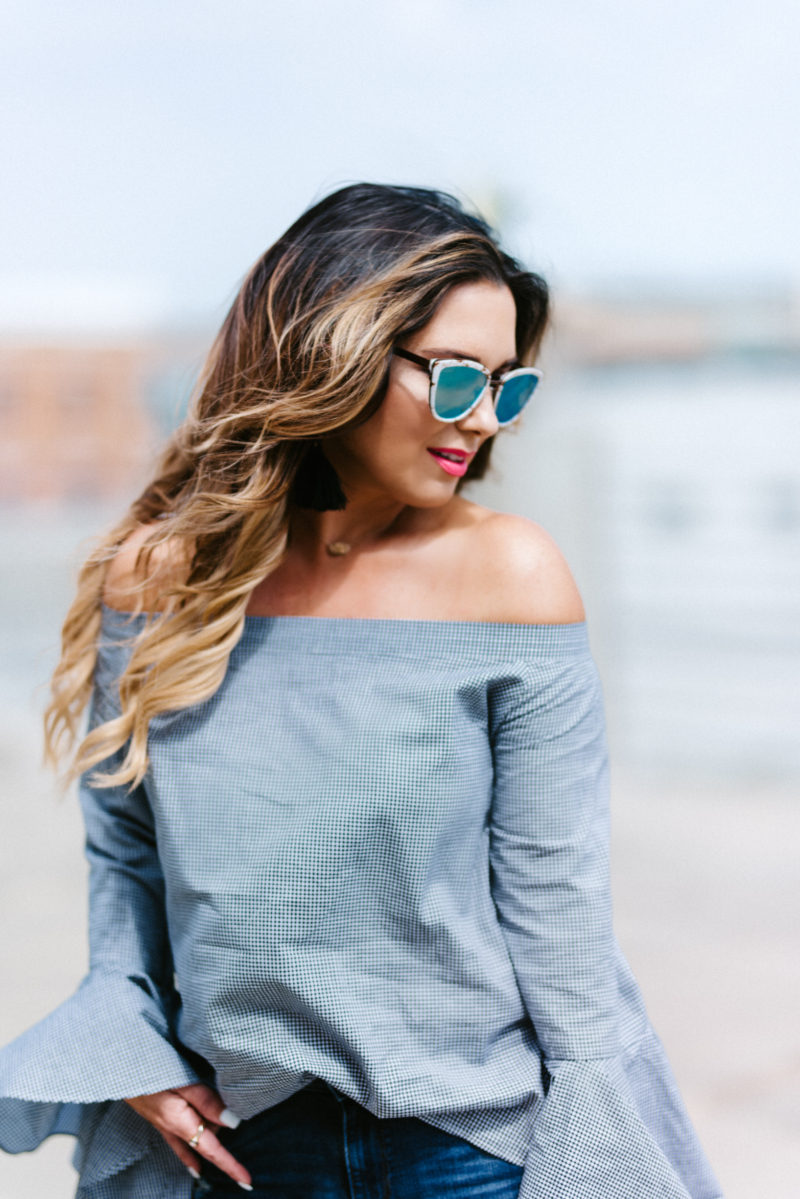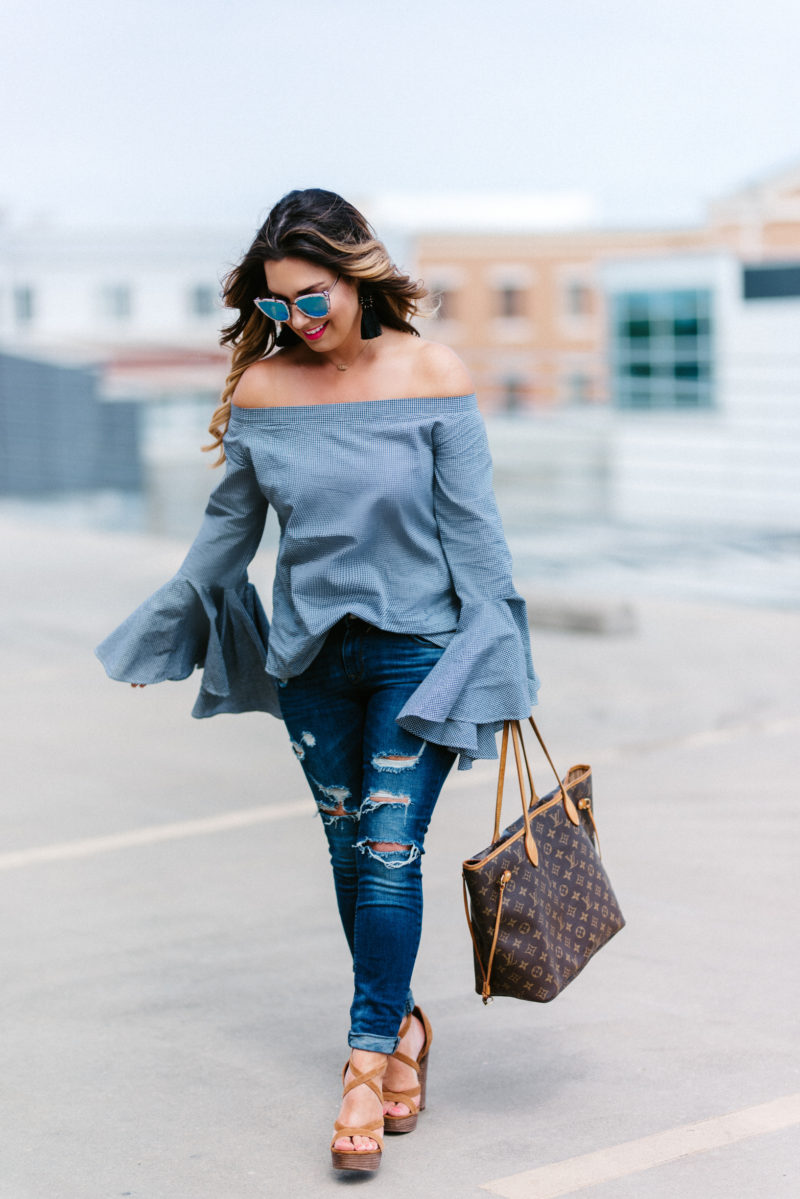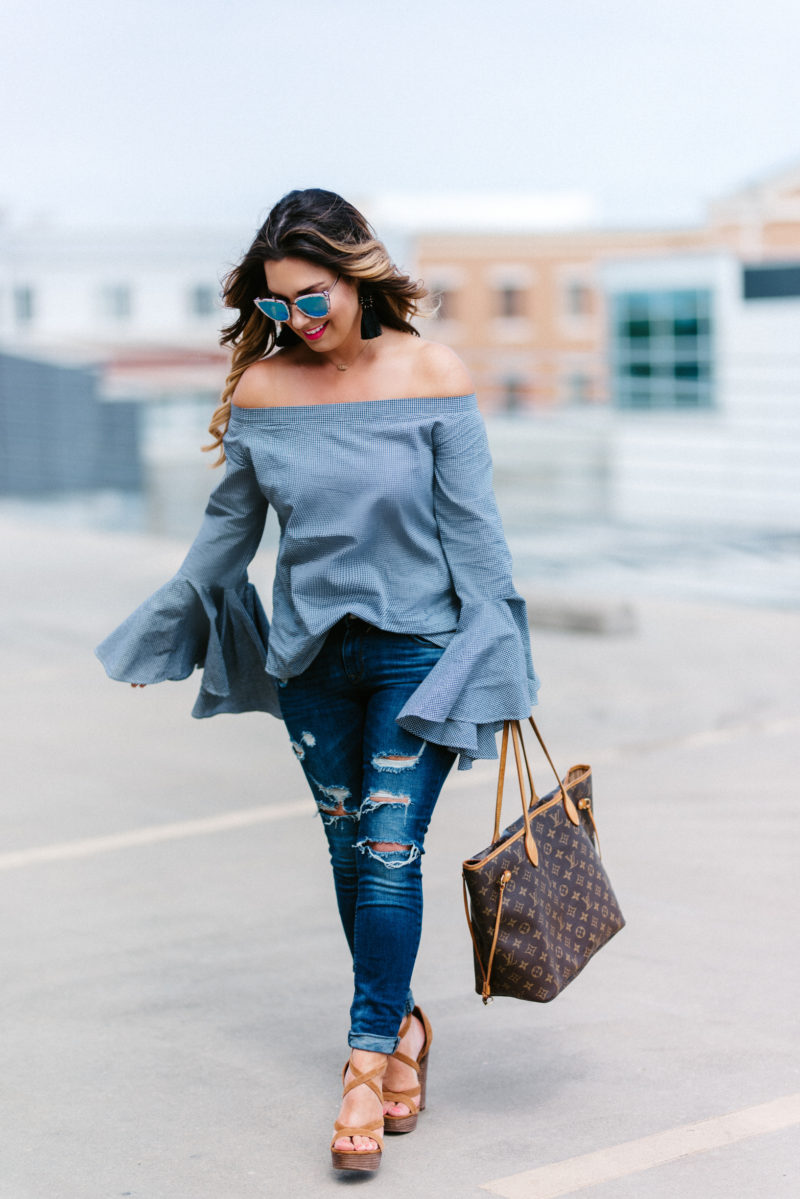 bell sleeve tops for under $45

shop my outfit

Linking up with: Leopard Martini  |  Visions of Vogue |   Marie's Bazaar |  Coming up Roses | Mash Elle