Here is a little history about the classic denim jacket: the first was created in 1880 by the denim legend and the Levi's founder, Levi Strauss. Strauss also designed the first pair of jeans in 1870 for cowboys, railroad engineers, and miners to wear during the gold rush out West. How cool!!
Isn't that so neat to know that denim was originally created for hard labor. Now, it is a classic trend every season. My kids categorize denim jeans as cute clothes or church clothes. We have come a long way with the acceptance of denim. It is considered a staple. We all need that perfect pair of jeans. And, we all need that perfect denim jacket to throw over a dress or to layer with a button down.
denim jacket: here or here | lace up tank: here | white denim jeans: here or here |
nude pumps: here | sunglasses: here and here

the denim jacket is the perfect transitional piece
I bought my first denim jacket in 1996, and it was from Gap. I wore it throughout all four of my pregnancies, and it is still hanging in my closet. No joke!! Well, I finally found another one that I love just as much as that first denim jacket. This new denim jacket has me swooning. I am loving that it is oversized, And, I love that it pairs well with everything from summer dresses to winter sweaters. If you do not have a good denim, check out the selection at ASOS.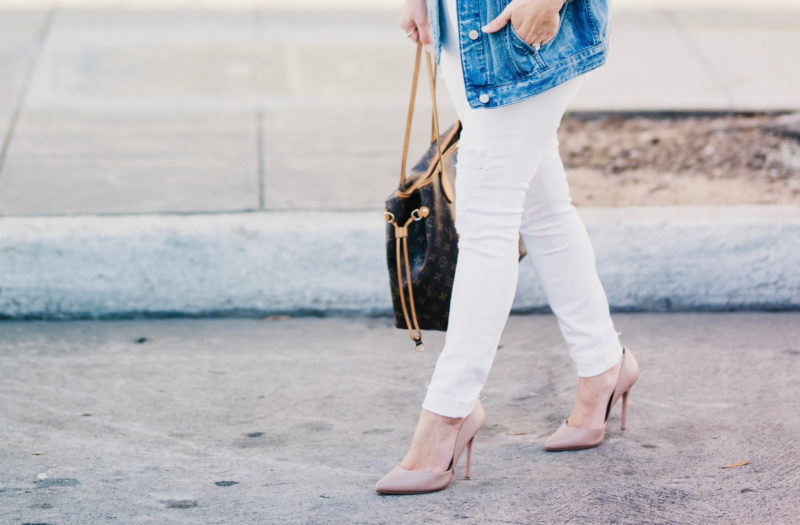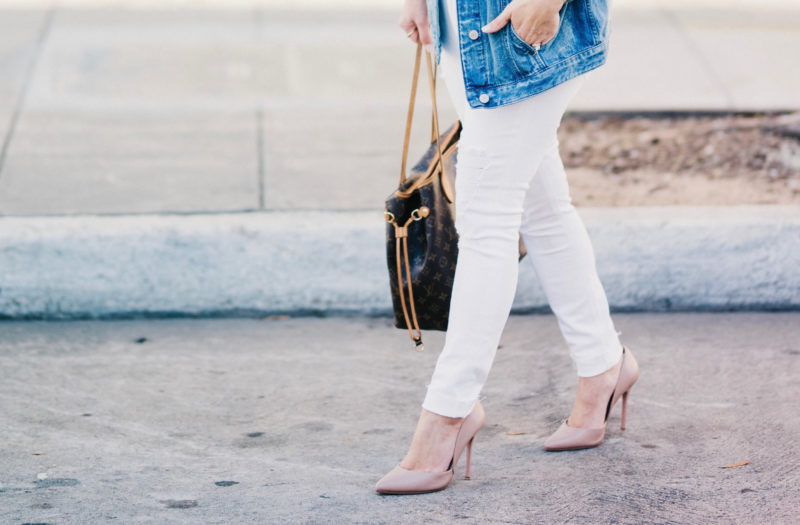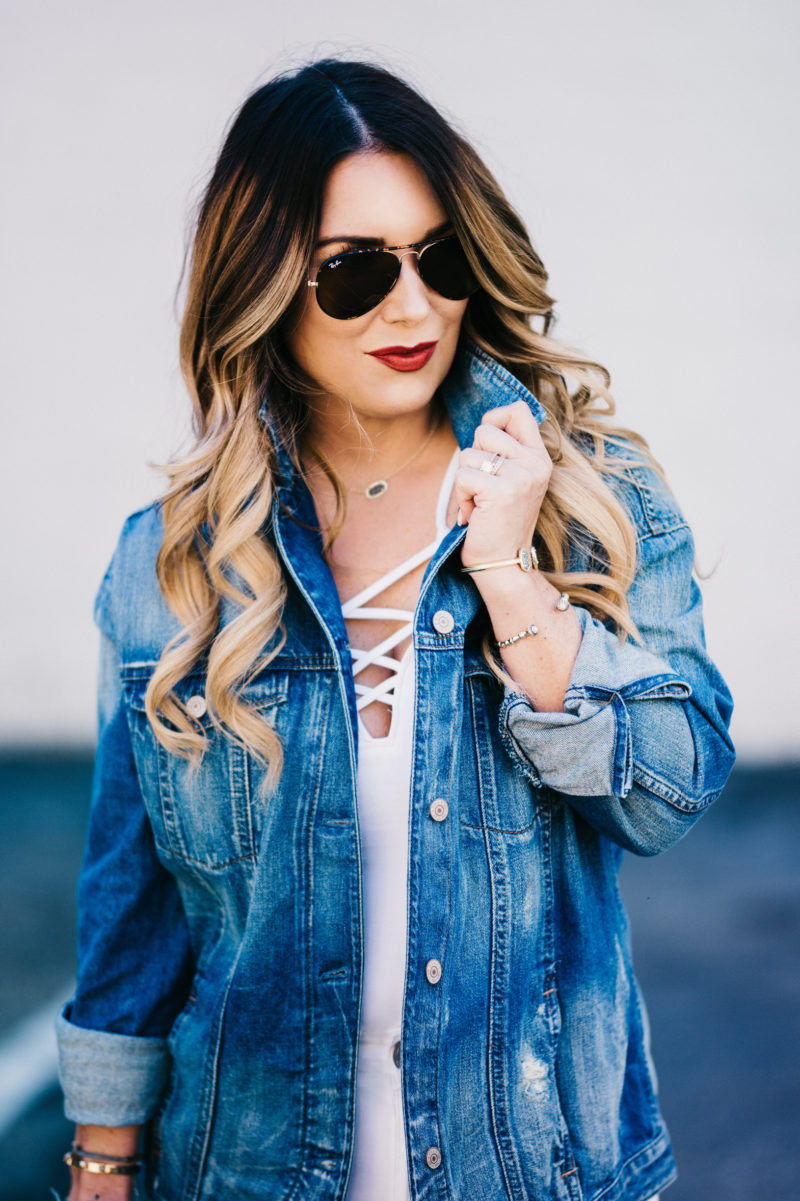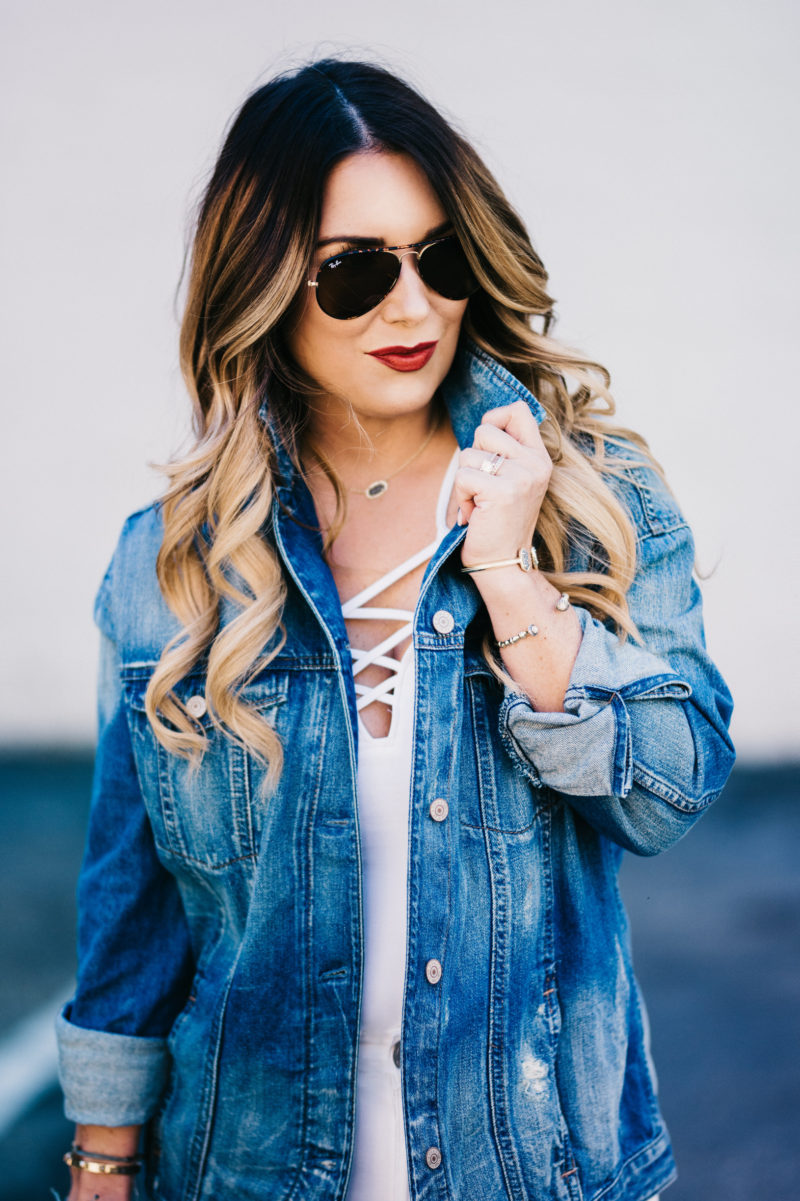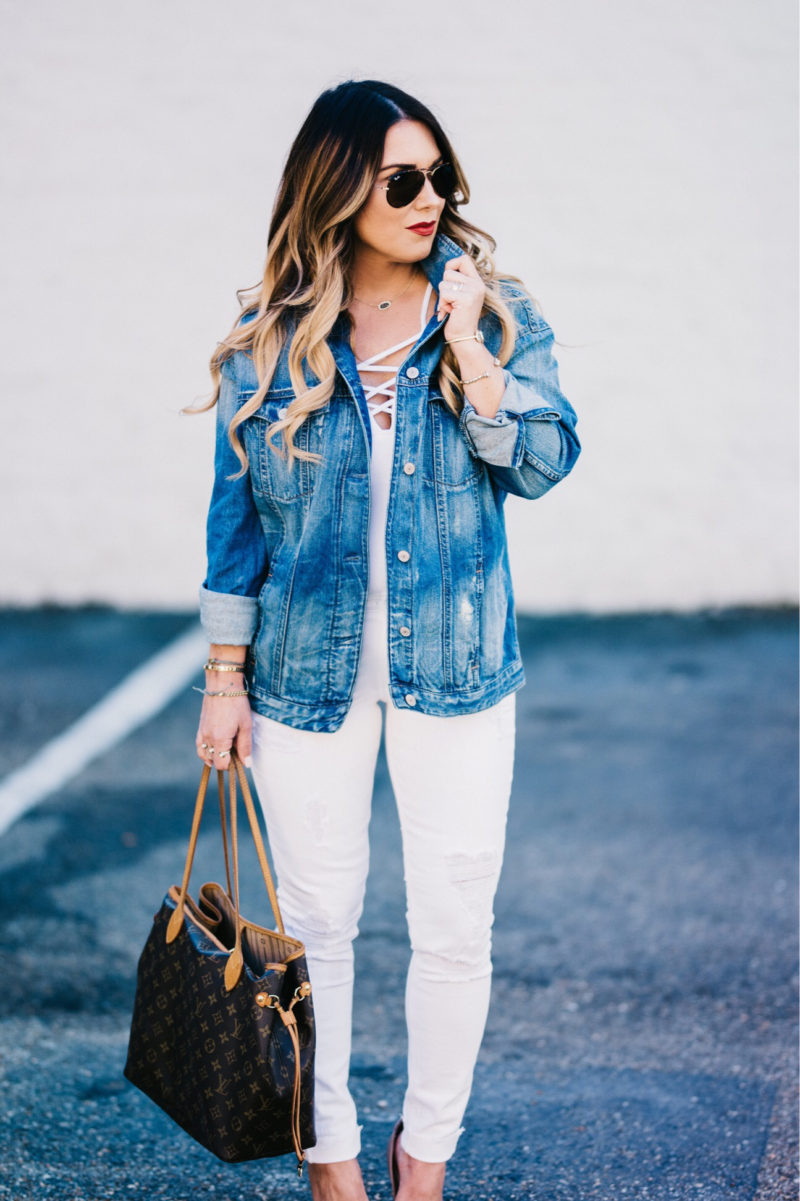 the facts behind living a life loved
While on the subject of love, let me share a little history about myself. As far back as I can remember, I was a shy, withdrawn type of girl. At a young age of 18, I found my forever love. I remember naively thinking that once Mike and I actually got married that my heart would be so overwhelmed with love that all insecurity would just disappear. Well, we were married a year later. I remember sitting on the airplane while we were headed to our honeymoon destination and thinking "Why do I still feel like I am not enough and have that ache of  insecurity??"
Fast forward five years, I thought that when I had my first child that all of this lack of confidence would surely go away because now I would have purpose. Well, Bella was six months old, and I was a hot mess. My search for filling this void began. I desperately wanted to live a life loved.
Pursuing the depths of God's love for me was a journey that I have never regretted. For so long, I tried finding my confidence in my close relationships, my mom role, my talents, and my success. The beautiful truth is that God is okay with me even when I'm not okay with me or even when my husband is not okay with me. It has been a daily commitment to drown my heart in the love of the Father. When I live from this place that I am loved, I don't have to beg others for acceptance or put crazy expectations on myself. Thank God!! It use to be a miserable cycle!!
{This book Uninvited is reminding me of so much goodness.. It is well with my soul.}
"God never intended for us to look to others for the kind of love ONLY He can give."
                                -Lysa TerKeurst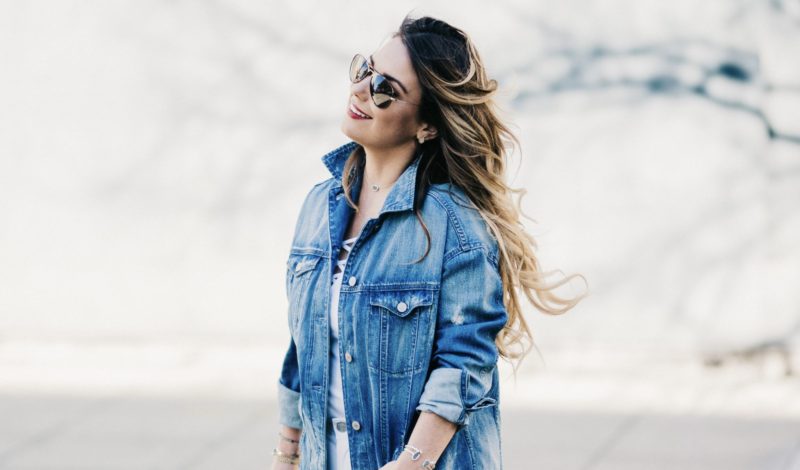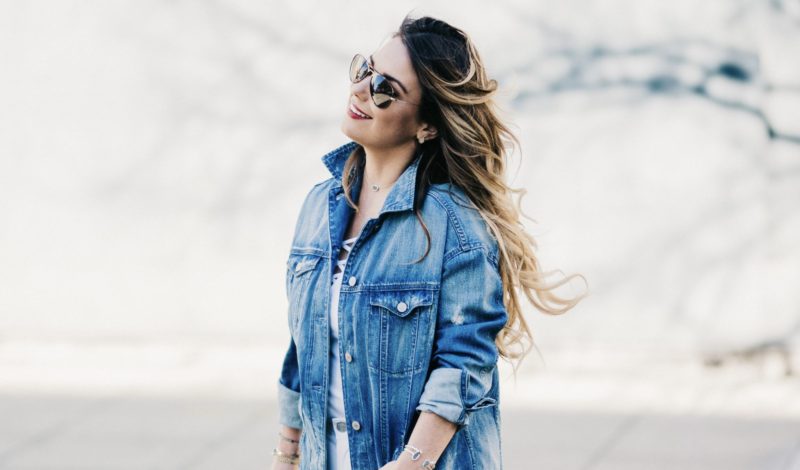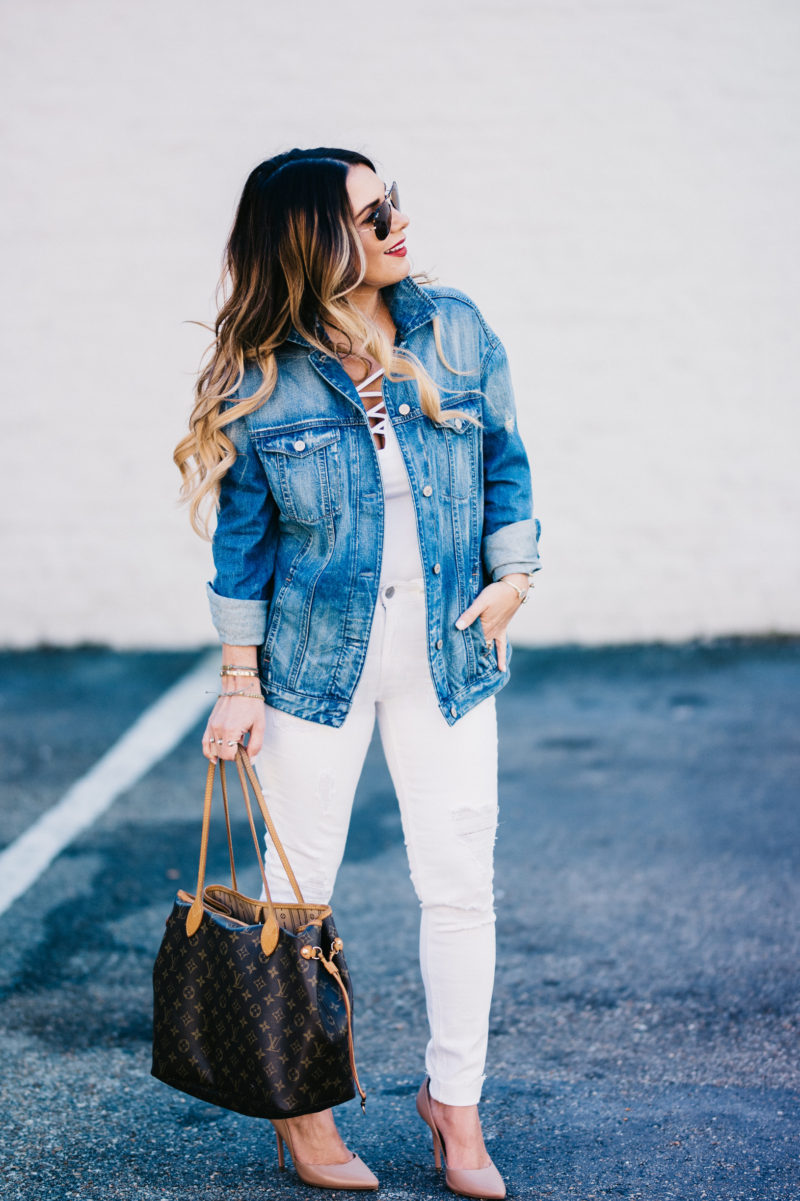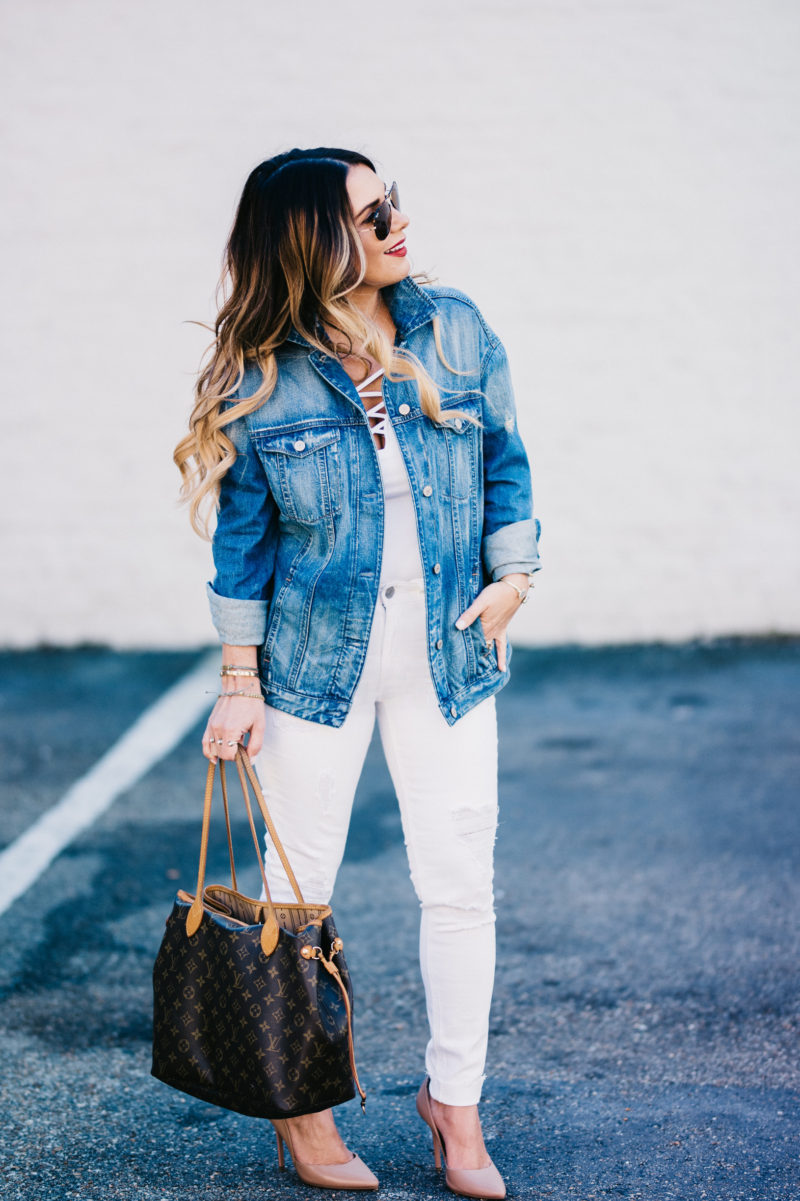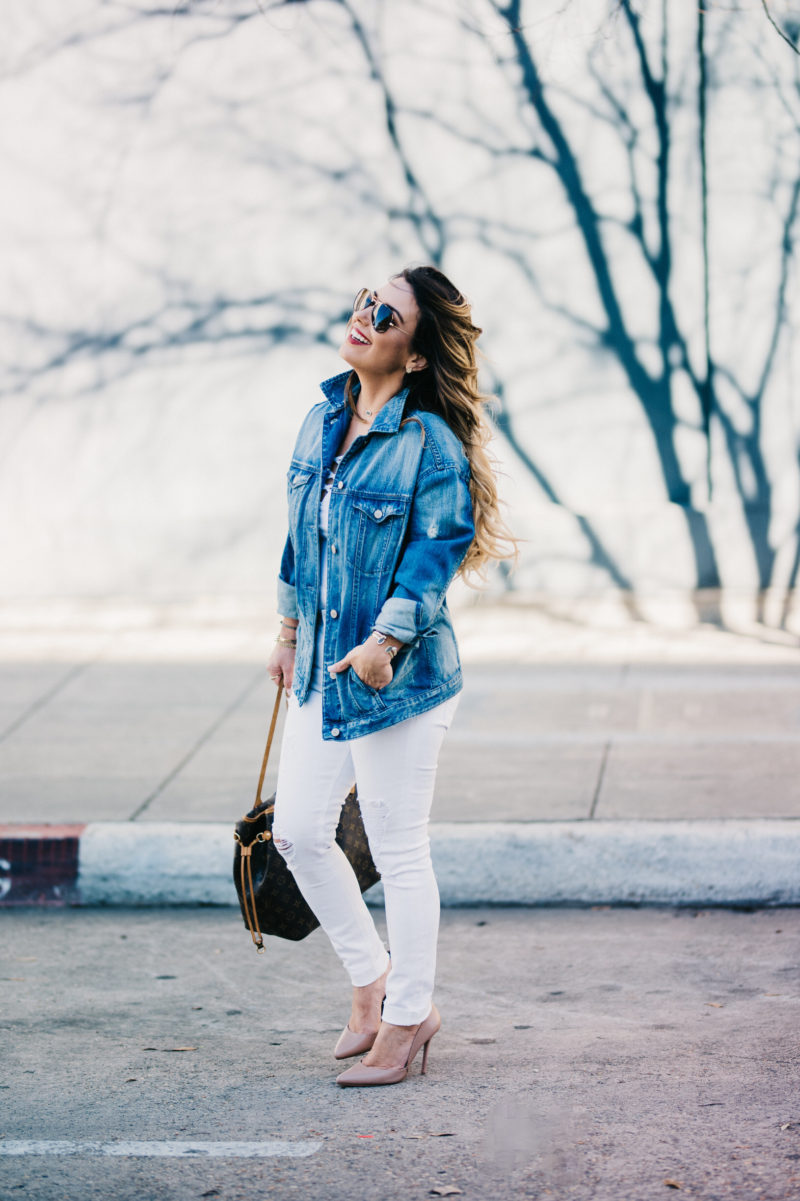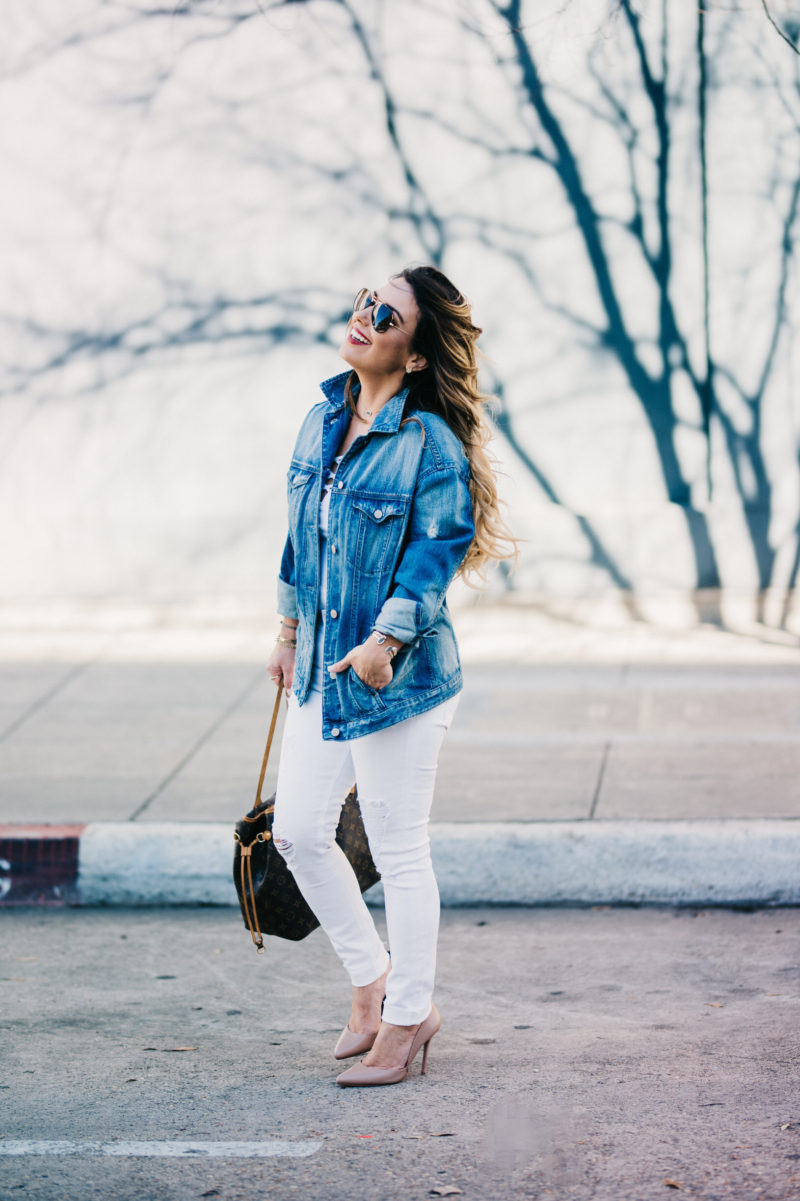 Thanks for stopping by my blog. Hope that I was able to inspire you to start rocking that denim jacket or actually purchase your first one. And, I hope that you seek to live a life loved. Make sure to check out my blogger babes:
Linking up with: Leopard Martini  |  Visions of Vogue |   Marie's Bazaar |  Coming up Roses | Mash Elle
denim jacket: here or here | lace up tank: here | white denim jeans: here or here |
nude pumps: here | sunglasses: here and here