SHOP MY OUTFIT

SHOP MY ACCESSORIES

You can't go wrong with black and white. It's the perfect basics no matter what your style preference may be. This past year, I feel that I've been drawn to the basics and neutral tones. And, I'm not mad about it. This darlin' lace up from Chicwish is the perfect addition to my basic collection.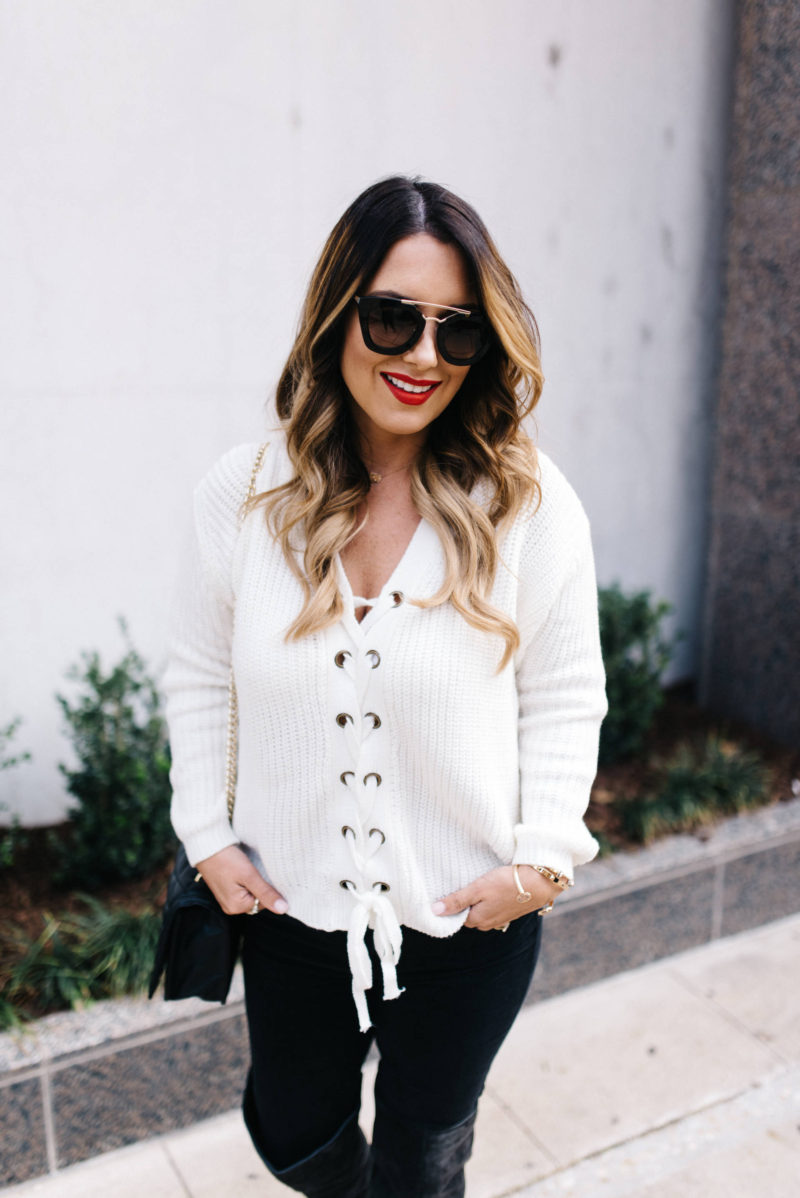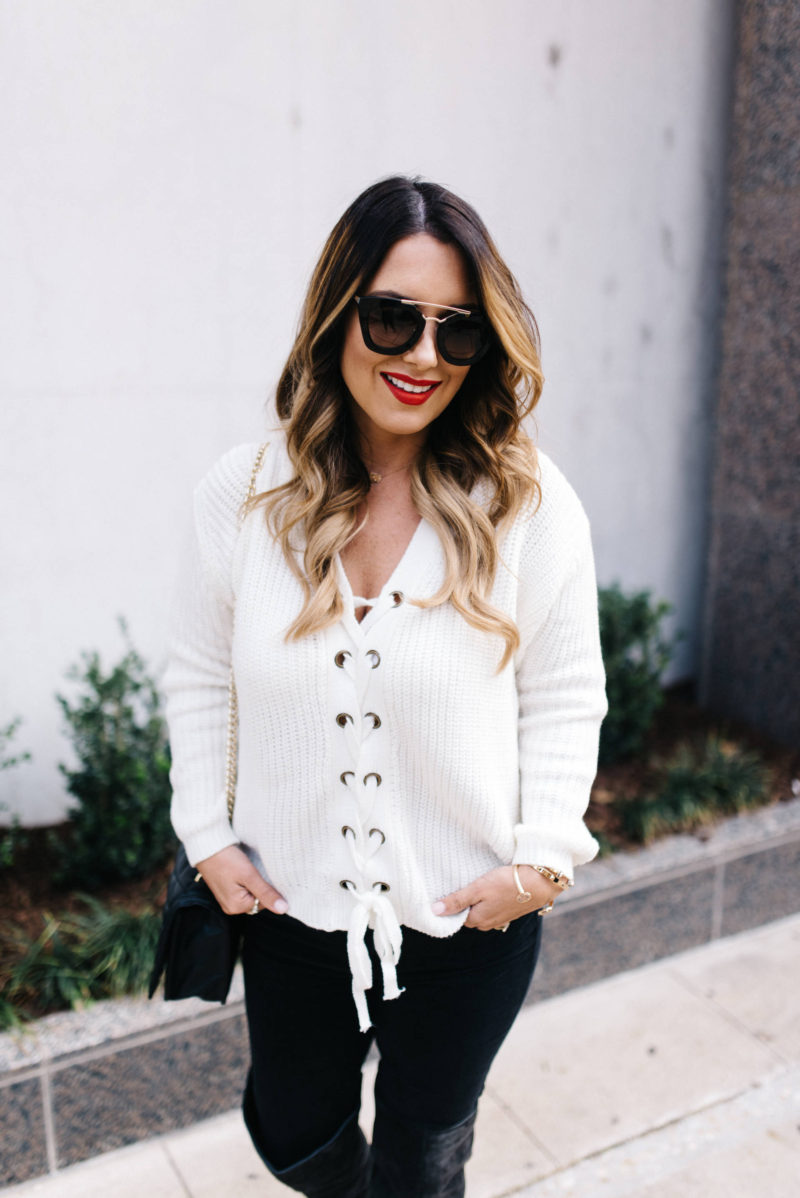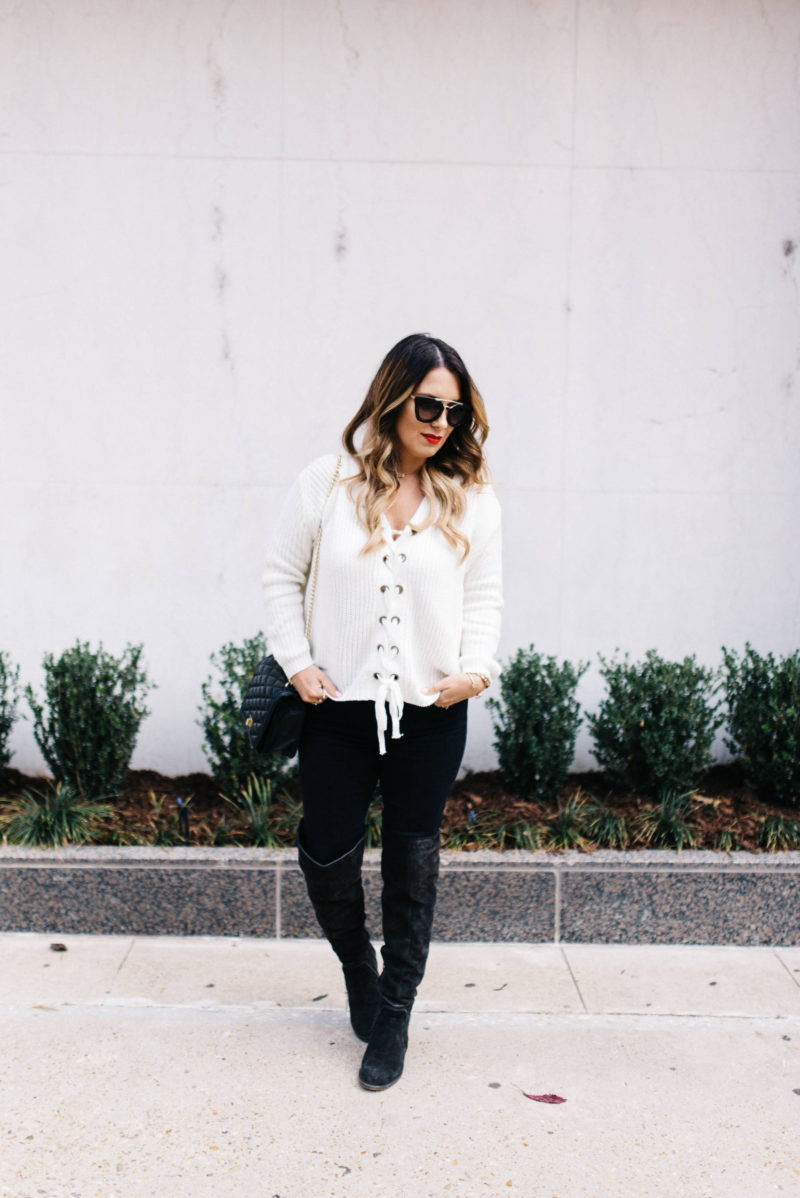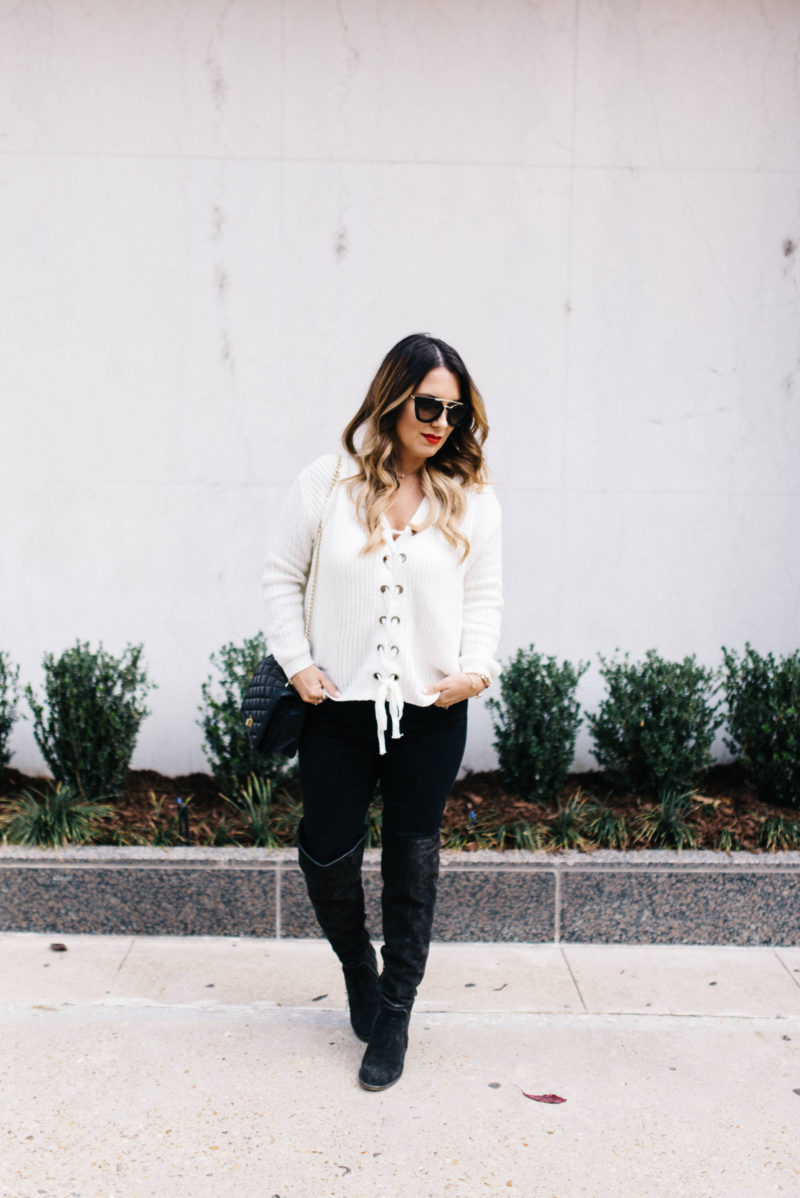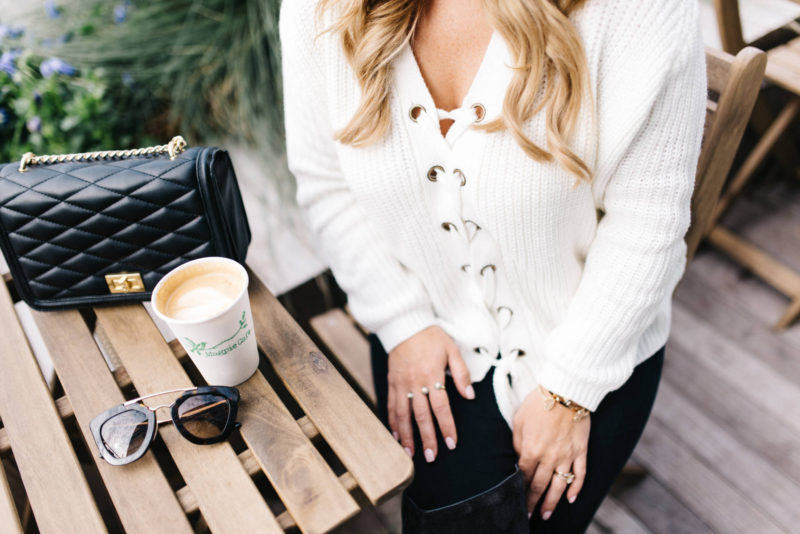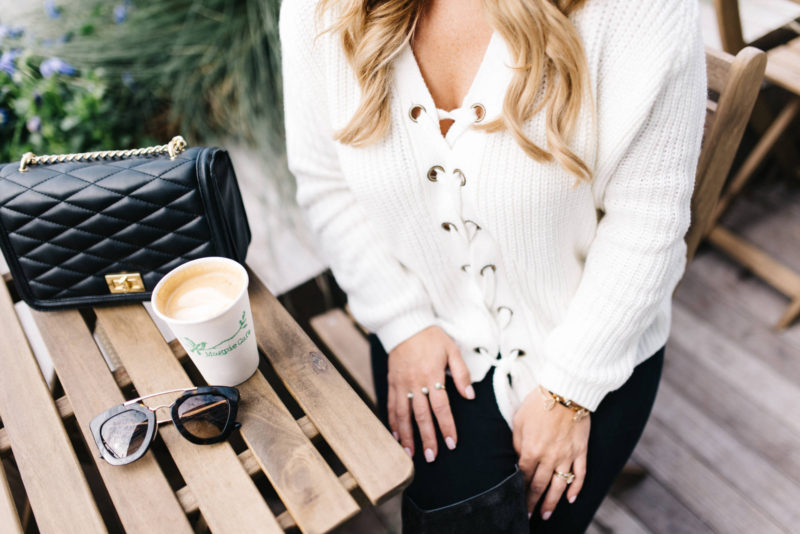 When it comes to my personality, I tend to be so far from seeing the world in black and white (I see things more in gray). I'm surrounded by so many (even my hubby) who view things through the black and white lense. Is it wrong?? No, I don't think so.
In my opinion, every person, every child, every situation, every accomplishment, every failure is totally different so there is no one way of doing things or solving it. Right??!! Even black and white pictures come in varying shades of gray. That is why we can't leave out the God factor. He has the right, unbiased answer to life and to our relationships.
My niece posted a conversation that she had with her client, and it had me cracking up: "Marriage is like Louisiana weather. By now, you would think that I would have learned to stop complaining about it. We should know what we are dealing with.. it's schizophrenic. It's 26 degrees one day, and the next day, it's 70. It's never predictable! One day, I'm happily married, and within less than 24 hours, I may want to be single. Then the next day, I'm happily married.".
Y'all, what makes us have these highs and lows in our marriage, family, and friendships?? What triggers this?? What makes our way right or wrong??
I believe that we can all get stuck in our own way of doing things ( our stinking thinking/our pride leaves no room for gray matter): "this is the way that he should have treated me!!","this is what she should have said!!", "this is the only way to do it!!", "this is the right choice!!". EEk, I may be wrong because I surely don't know it all.  Our life manual cannot be based on our opinions… it has to be based on His opinion!! God's into the character building business not into who can be right all of the time.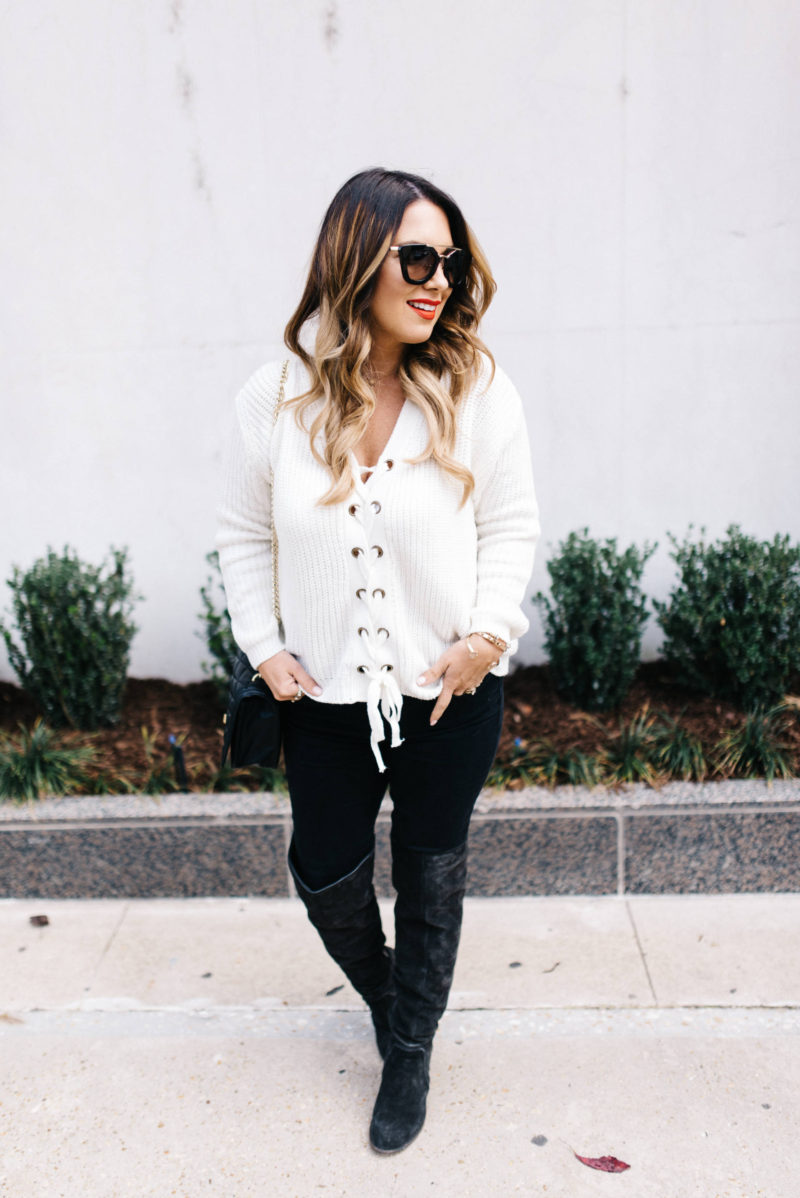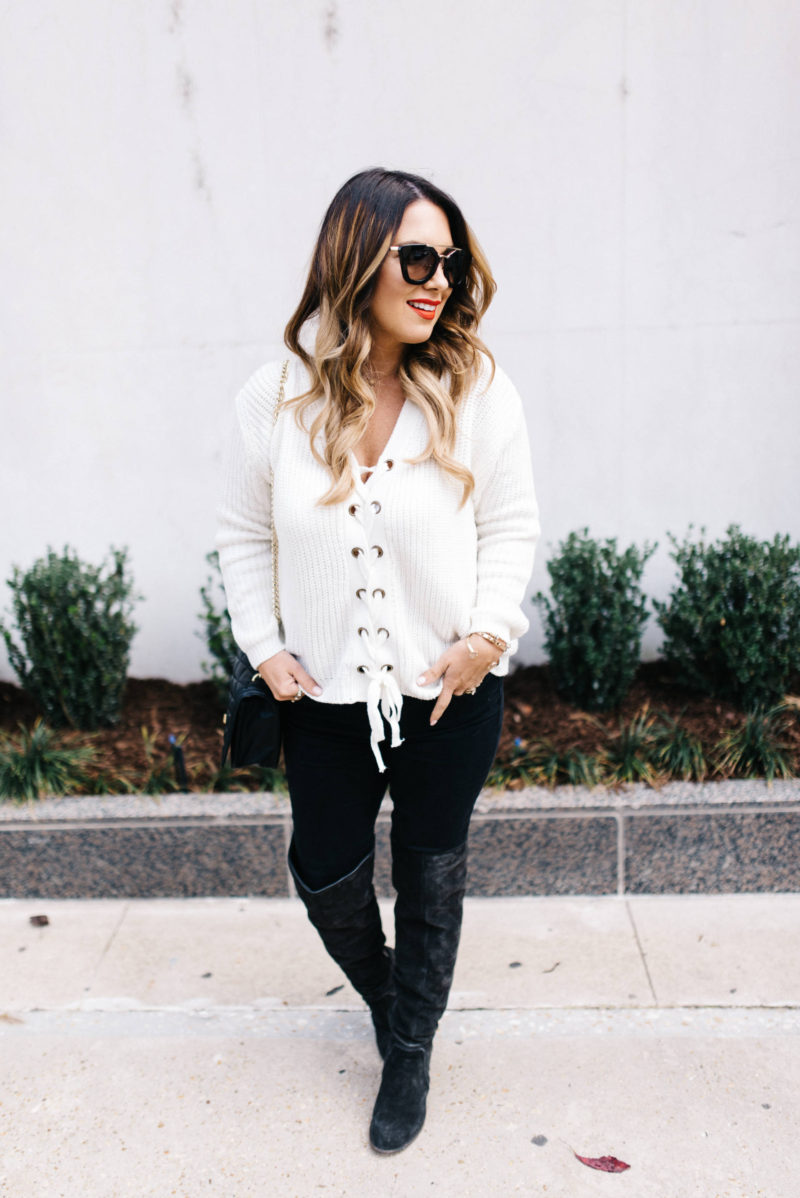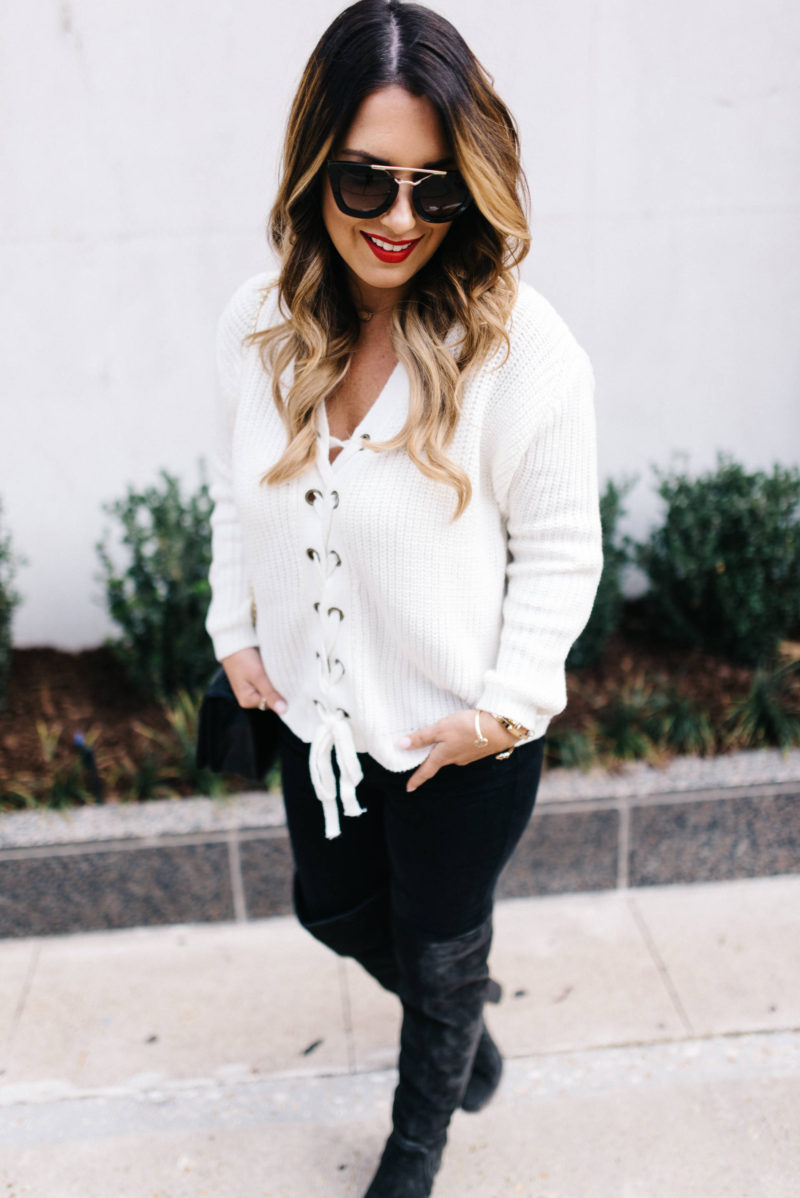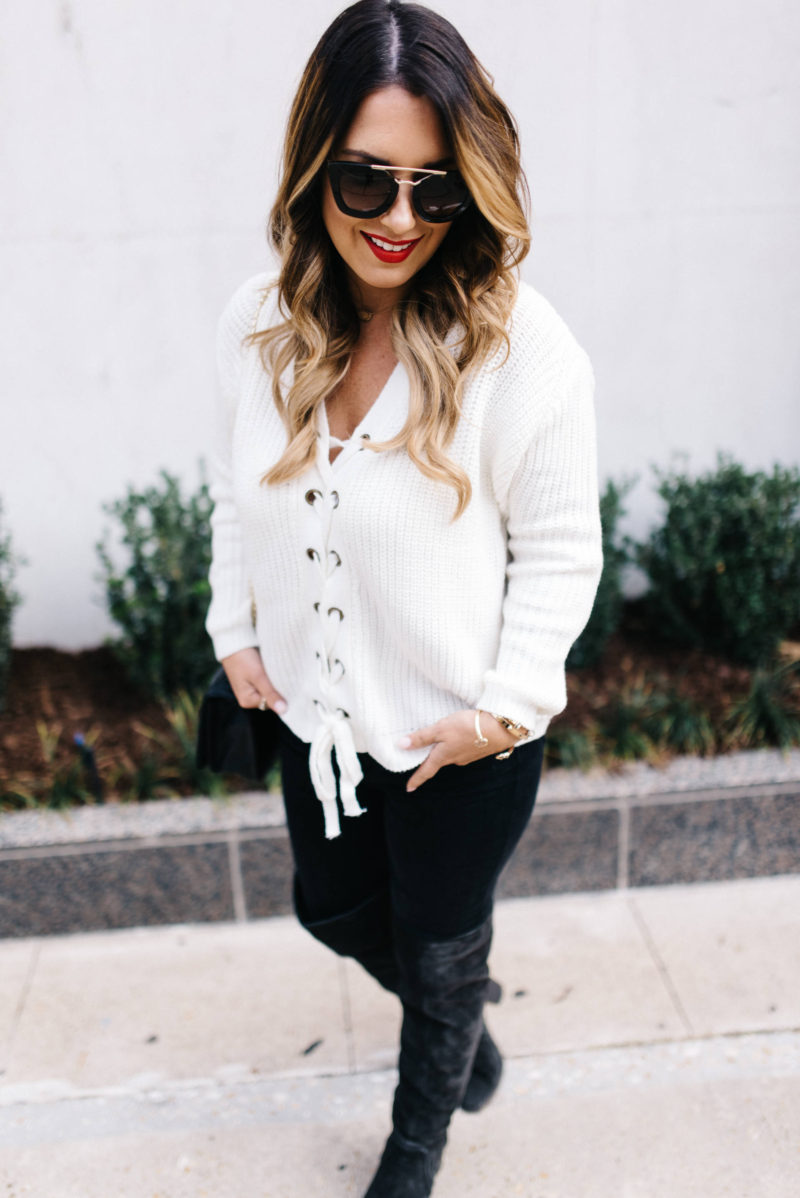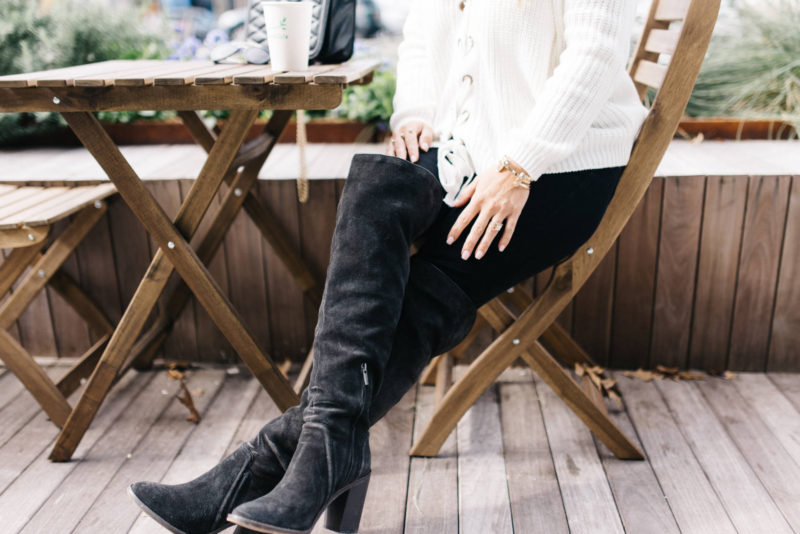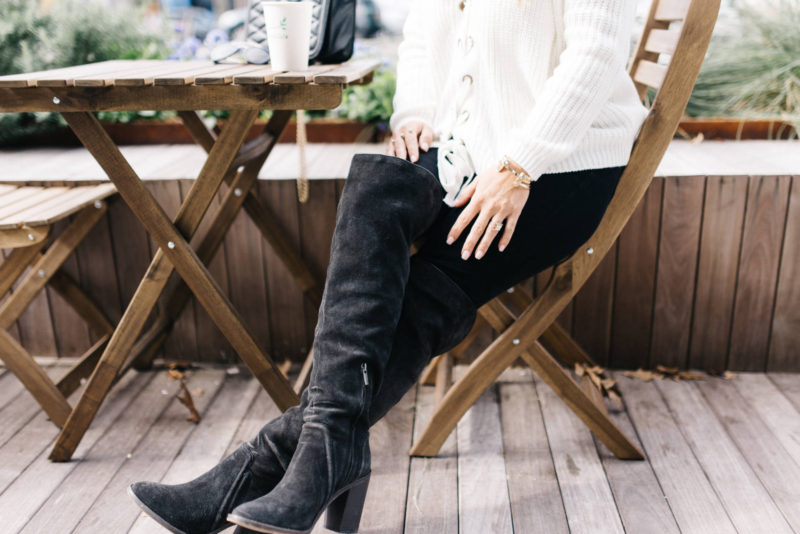 Okay, I'm done sharing on all things black and white. You can share your thoughts in the comments below. Appreciate your support ALWAYS.
SHOP MY OUTFIT

SHOP MY ACCESSORIES