Who doesn't love the classic appeal of cable-knit?? In my opinion, simple, well designed pieces like cable-knit tend to make a statement. If you didn't noticed, I am totally in love with over-sized tops and sweaters. So, when I found this loose fitting, sweater dress for under $30, I was smitten. By the way, I never thought that I would love the monochromatic vibe with this color. But, I am totally diggin' it.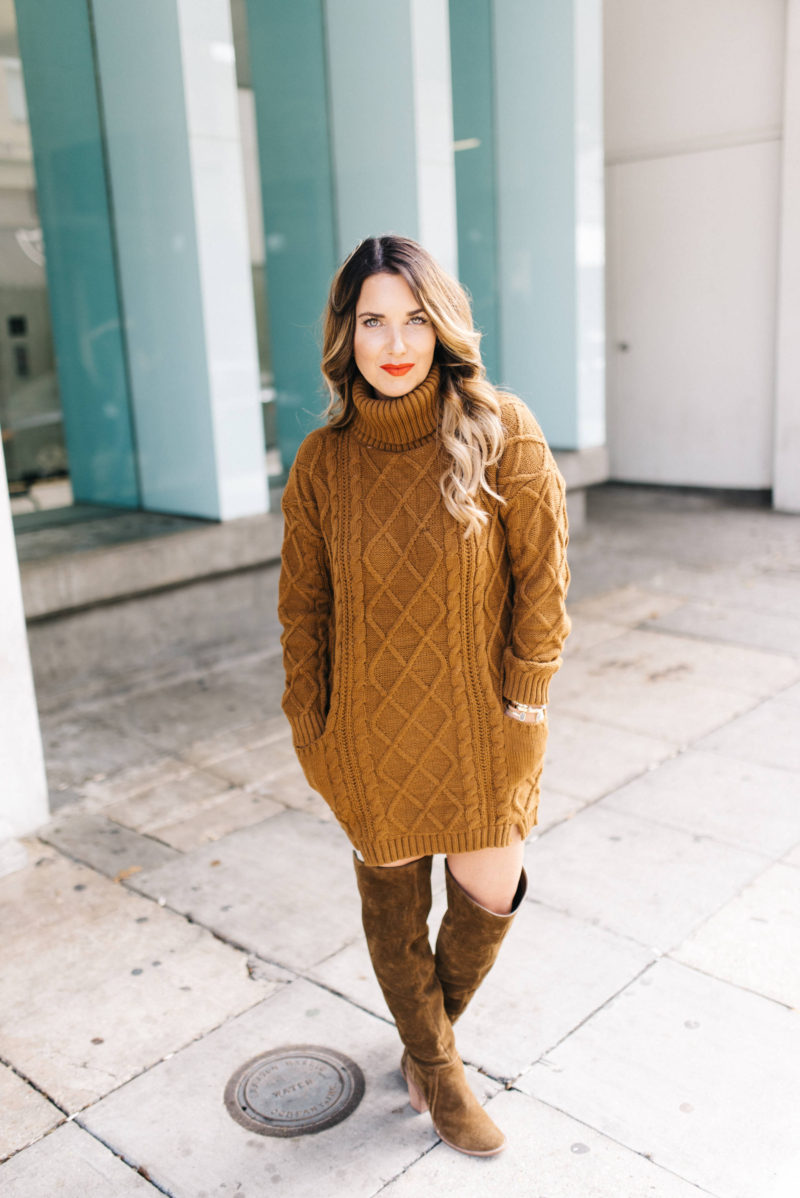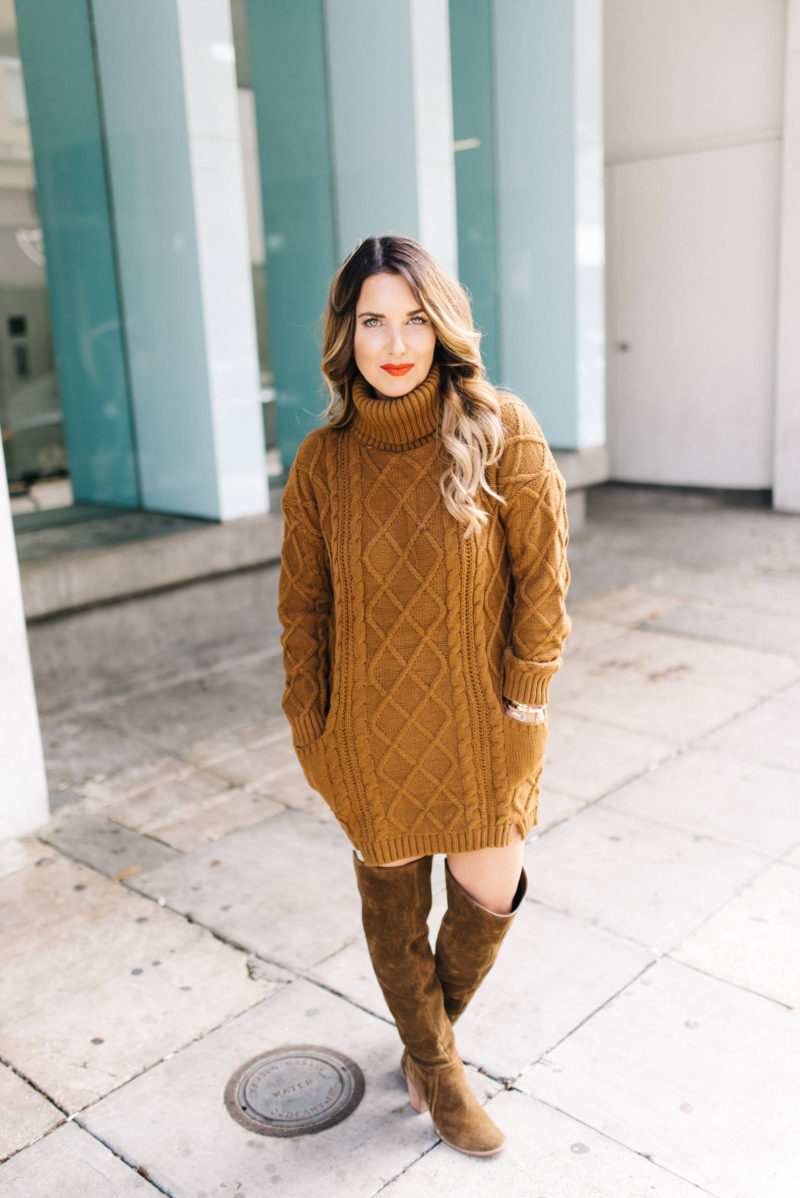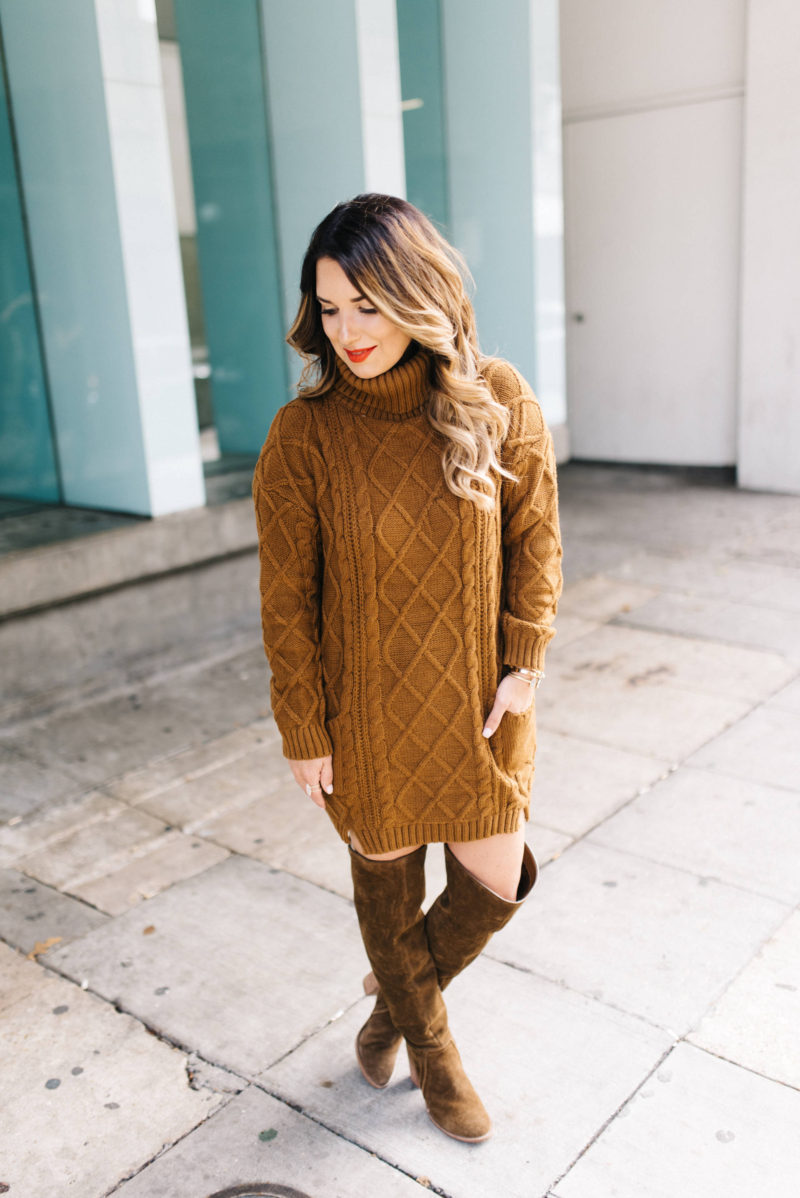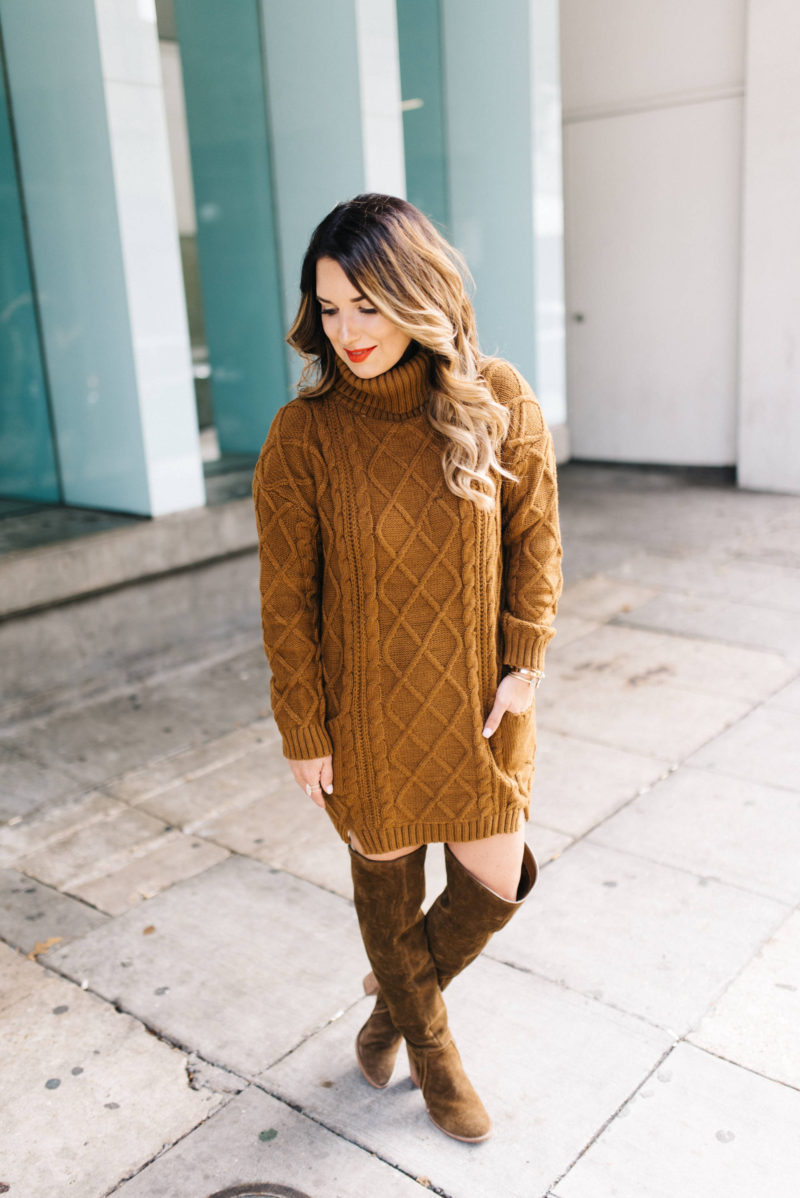 shop the post


What is the classiest statement piece to rock?? Is it a particular dress, red lips, OTK boots, or is it a smile, kind words, gracious attitude?? I believe that there is so much more to life than picking out outfits in particular colors and patterns. There is so much more to life than being angry, depressed, judgmental or striving for perfection. We are really suppose to live life dressed in the wardrobe God picked out for us (#comeonsomebody):  compassion, kindness, humility, quiet strength, discipline..even-tempered, content with second place, quick to forgive.. and love (Col 3:12-14).
Being a wife for 19 years and a mom for 12 years, I've said a prayer or two for my favorite humans that were borderline selfish prayers. Gosh, is it too much to ask that they just conform on the daily to what my heart desires!! Wouldn't that make life so much easier?!! But, what about me and my response… is it conforming to His desires??
What about when I'm overwhelmed with the demands that come with that mom life?? My response should be "God, teach me how to be love, patience, and kindness.". What about when I'm frustrated with the bickering and the disappointments that can come with that wife life #justsayin?? My response should be "God, clothe me in humility and forgiveness.". I need Him to help me with my response on the daily #nojoke. He is the classiest statement piece #cheesybuttrue. In 2017, let's purposely live this life dressed well in body, mind and spirit.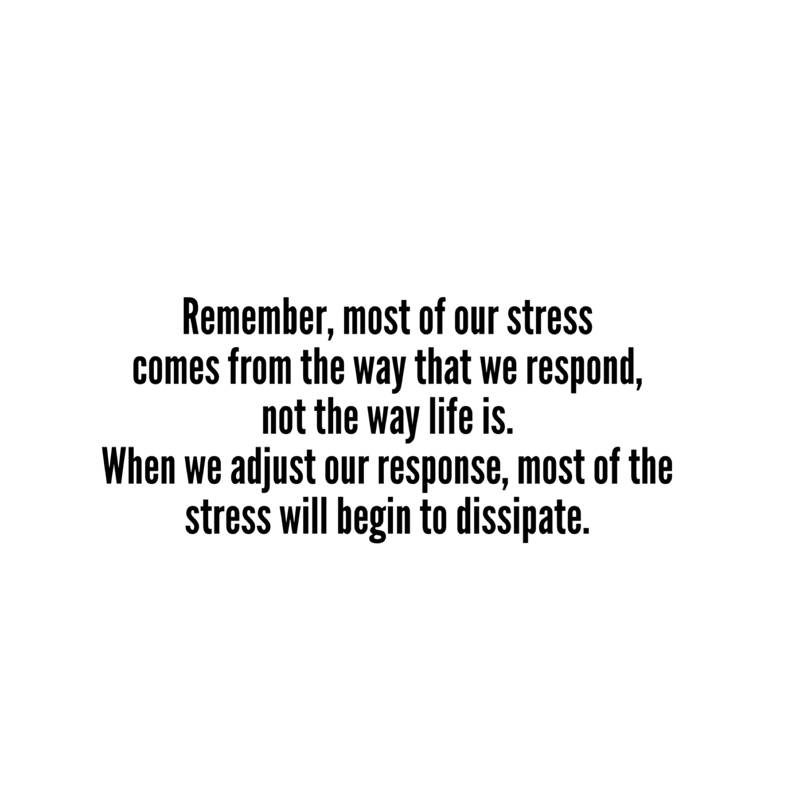 Thanks for taking time to read my Thursday thoughts!! Appreciate ya!!
shop this post