Hey friends, Hope that you all had a lovely weekend.
I am currently on the hunt for all things home related. After adding some fall decor, it gave me the itch to spruce up some corners in the house that need extra love.
.
So, I ROUNDED UP some home decor finds that caught my eye + that are all super affordable. Most of these items are new purchases for me. And, I can't wait to show y'all an updated look in the house. The bench is an older purchase but need to share how I decorated around it. And, I have to say that those bamboo plant stands are so legit. I purchased two to elevate a basket and a pot that I already had. AND, they both look so much better with the bamboo stand.
.
To shop, click on one of the pictures below or click on the highlighted item descriptions located at the end of this post.
.
FURNITURE + ACCENT TABLES:

.
PLANT CONTAINERS + BAMBOO STANDS:

.
SHELVES + OTHER DECOR:

.
THROW PILLOWS + RUG:

.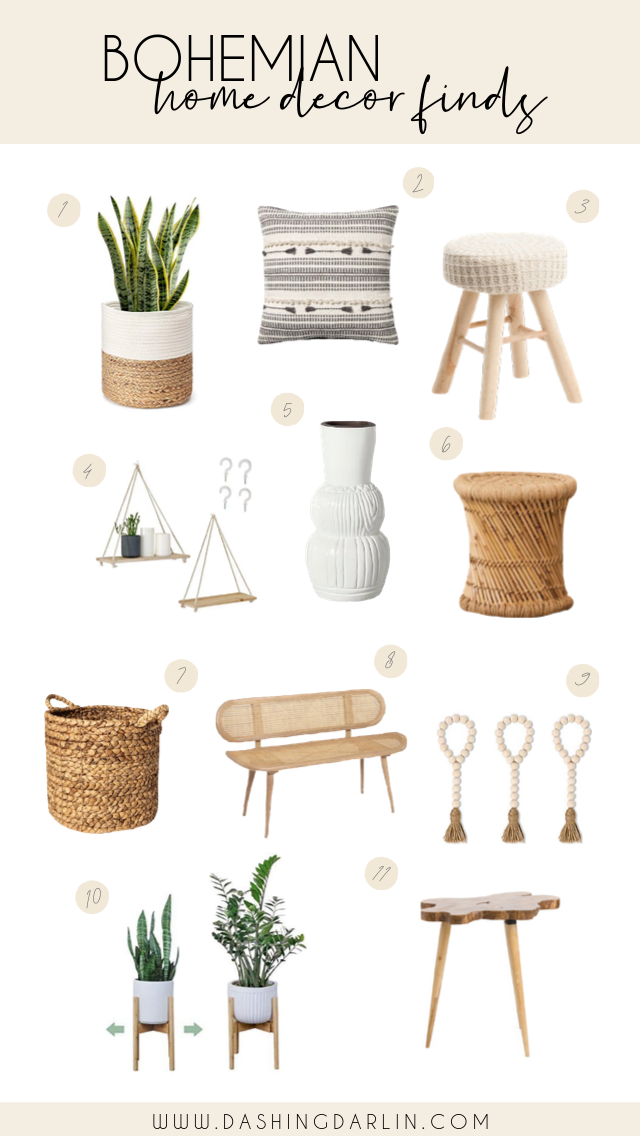 .
.
.
.
.