One of our family traditions during the holiday season is making a visit to Celebration in the Oaks in City Park. If you haven't visited just yet, you still have time. The atmosphere is safe, fun, and very festive. And, who doesn't want to feast on the largest cotton candy that has ever existed!!!!?!
.
City Park's famous oaks are swathed in over a million twinkling lights, with breathtaking light exhibits that are displayed throughout 25 acres of the Park. While there are many traditional displays like the Rockin' Around the Christmas Tree, Mr. Bingle, and the Cajun Night before Christmas, there are many new wonders this year including "Fountains of Joy" and a "Swooning Swamp". And, carriage rides are also back this year!!!
.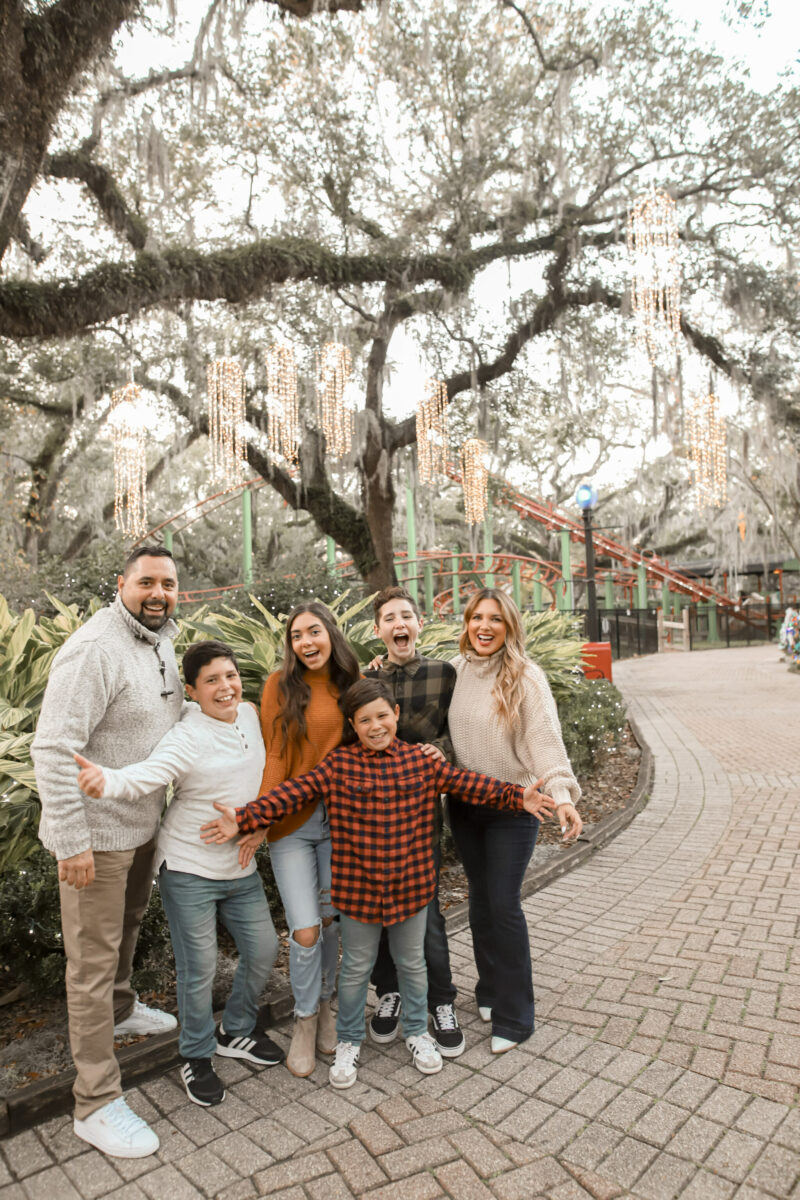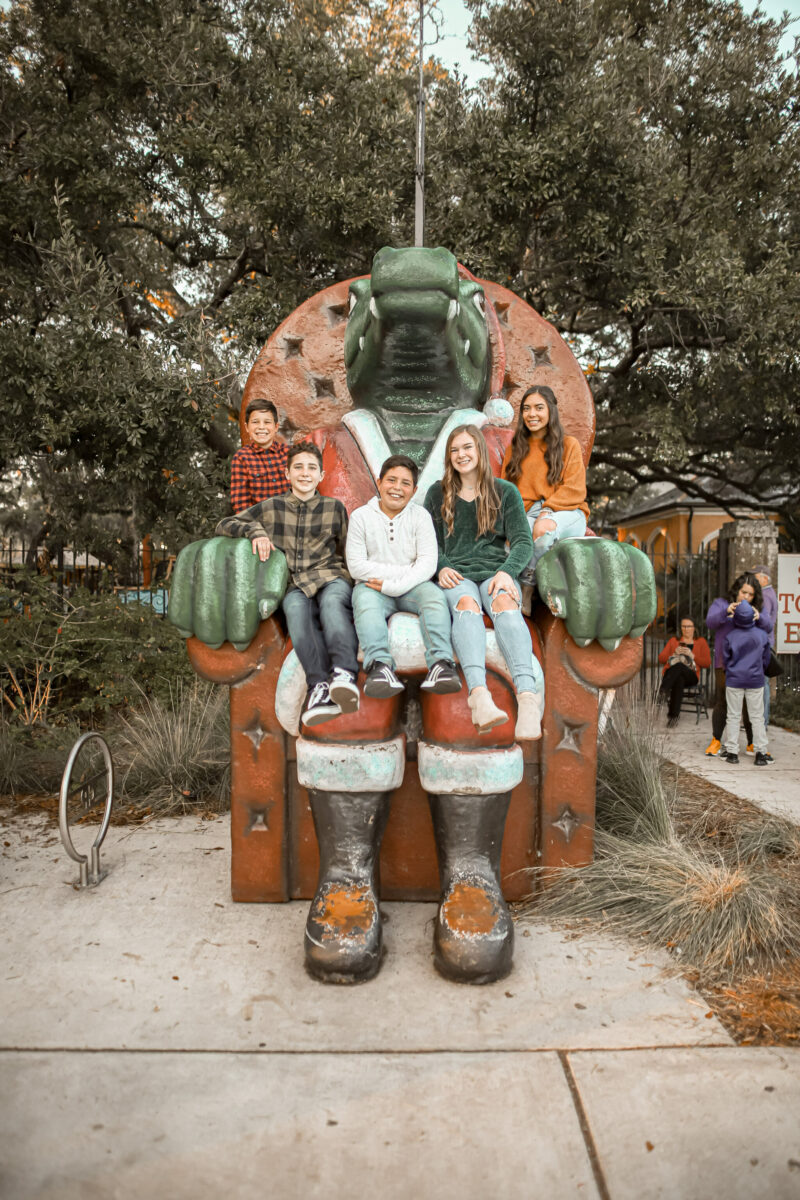 .
These are some favorites that are back again for the 2019 season:
-The Campfire Village in Carousel Gardens Amusement Park which has a 'Snow Show' each night of the event, marshmallows roasting over an open fire, and colossal Cotton Candy.
– Mister Bingle
– Train Garden
– Rides on the holiday train and antique carousel (unlimited rides with the Straight to the Gate ticket option)
– Christmas Trees on Santa Claus Lane – sidewalks in Carousel Gardens are lined with Christmas trees decorated by local schools and nonprofits. Be sure to check out the 2018 Hilton hotels of New Orleans winner!
– Tree of poinsettias in the Conservatory in the New Orleans Botanical Garden
– And so much more!!
.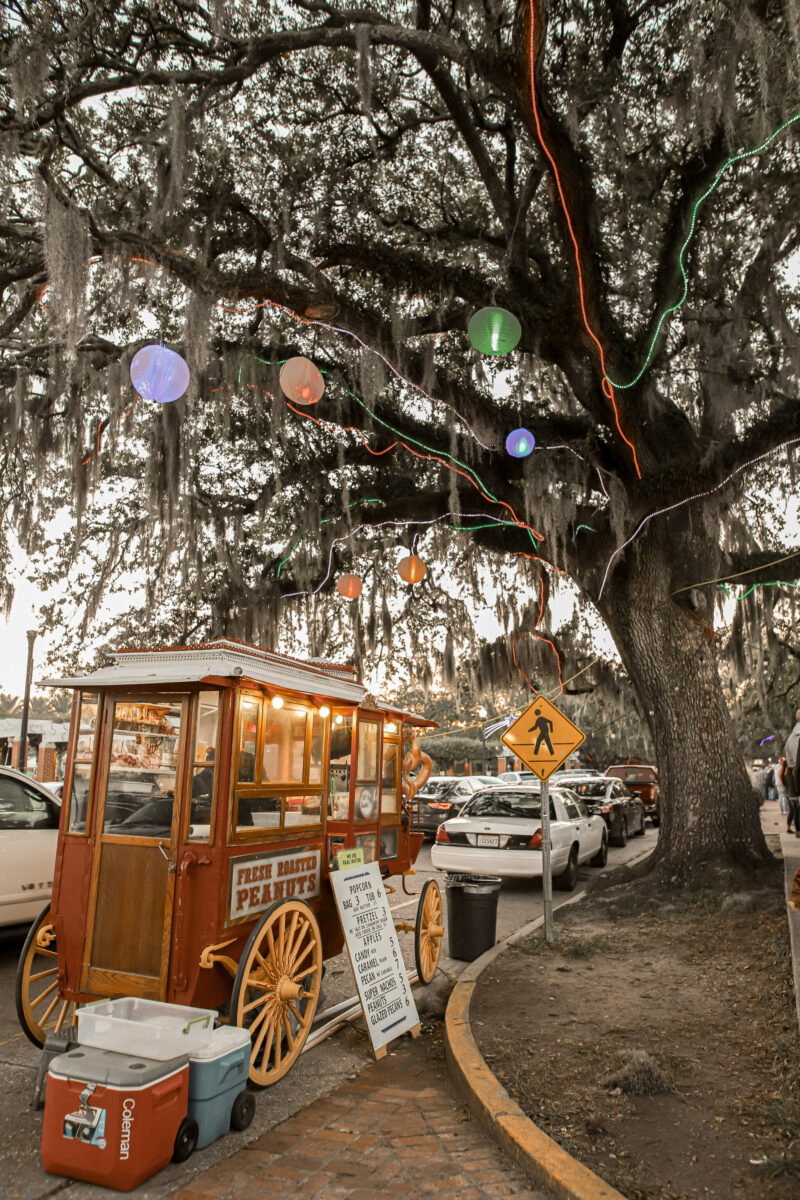 .
Here are a few special events that are taking place this week:
Storytime at Storyland: Local children's authors will read under the castle in the newly-revitalized Storyland on Dec. 16-19 from 6 pm to 7 pm.
.
Mutt Mondays: New this year, patrons will be able to bring their dogs to Celebration in the Oaks through "Mutt Monday" on Dec. 16. This is a special partnership with SPCA of Louisiana, and there will be an SPCA photo booth to take fun holiday photos with your friends – human and canine.
.
Yoga classes: Yoga under the Lights on Dec. 18
.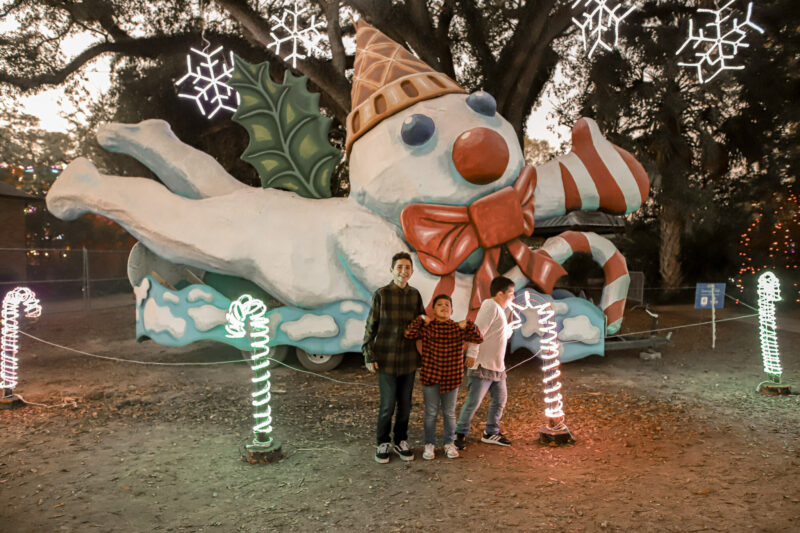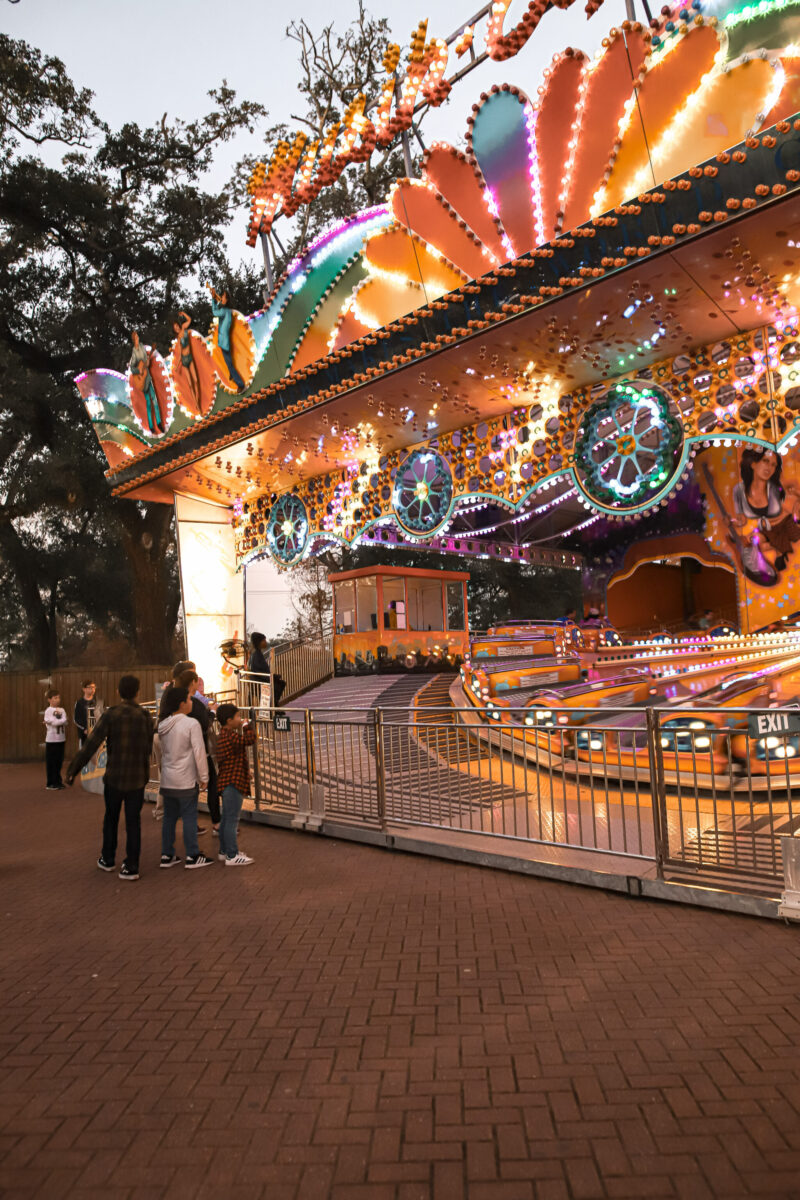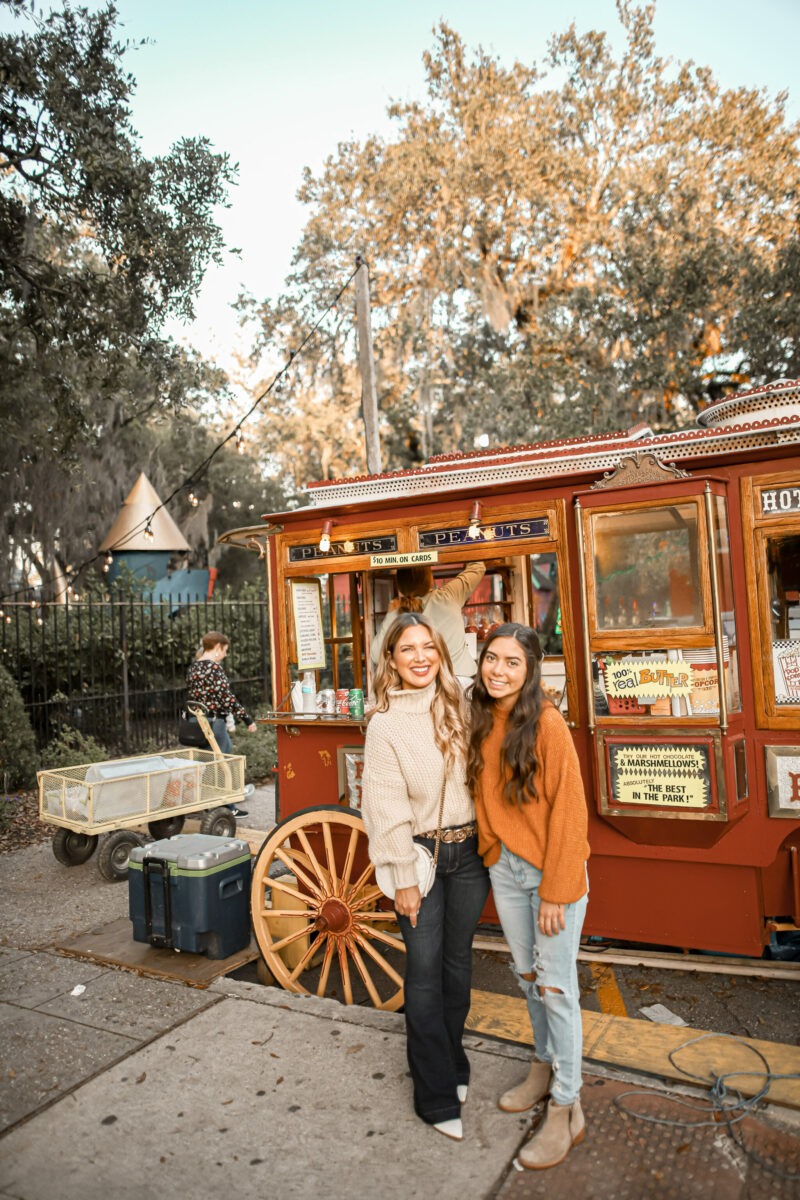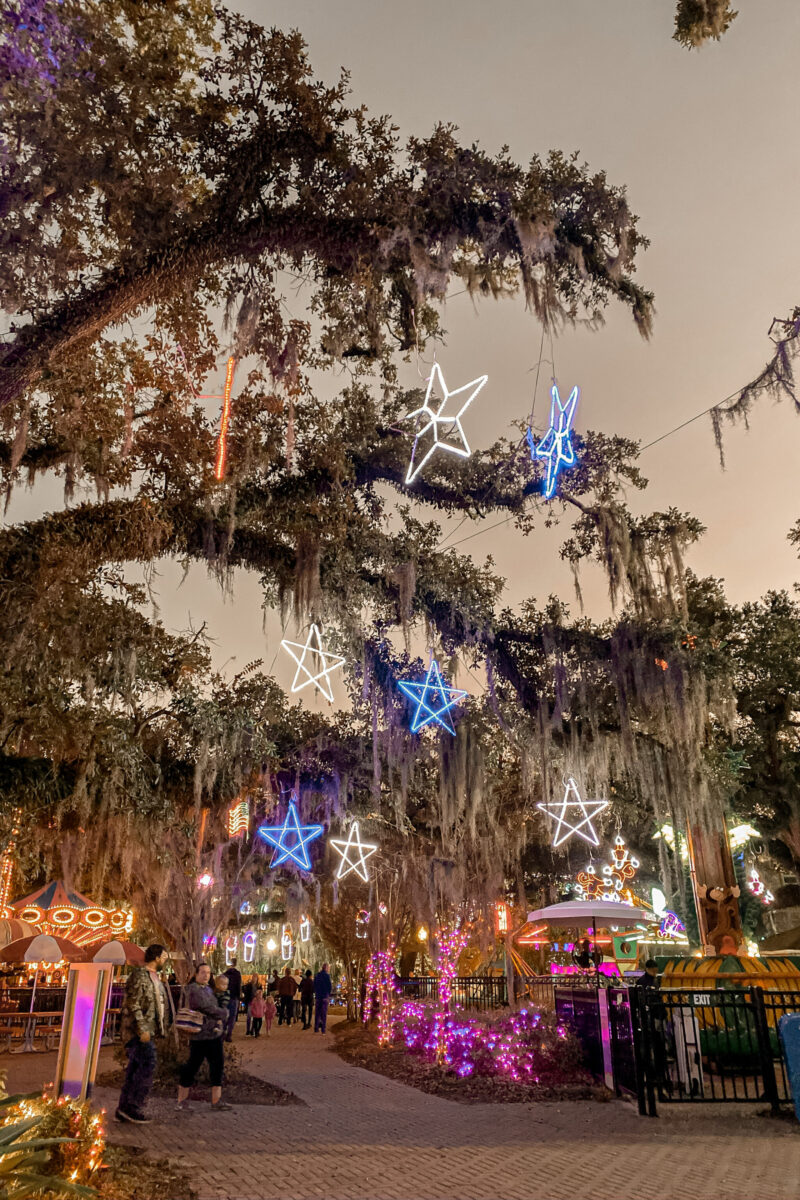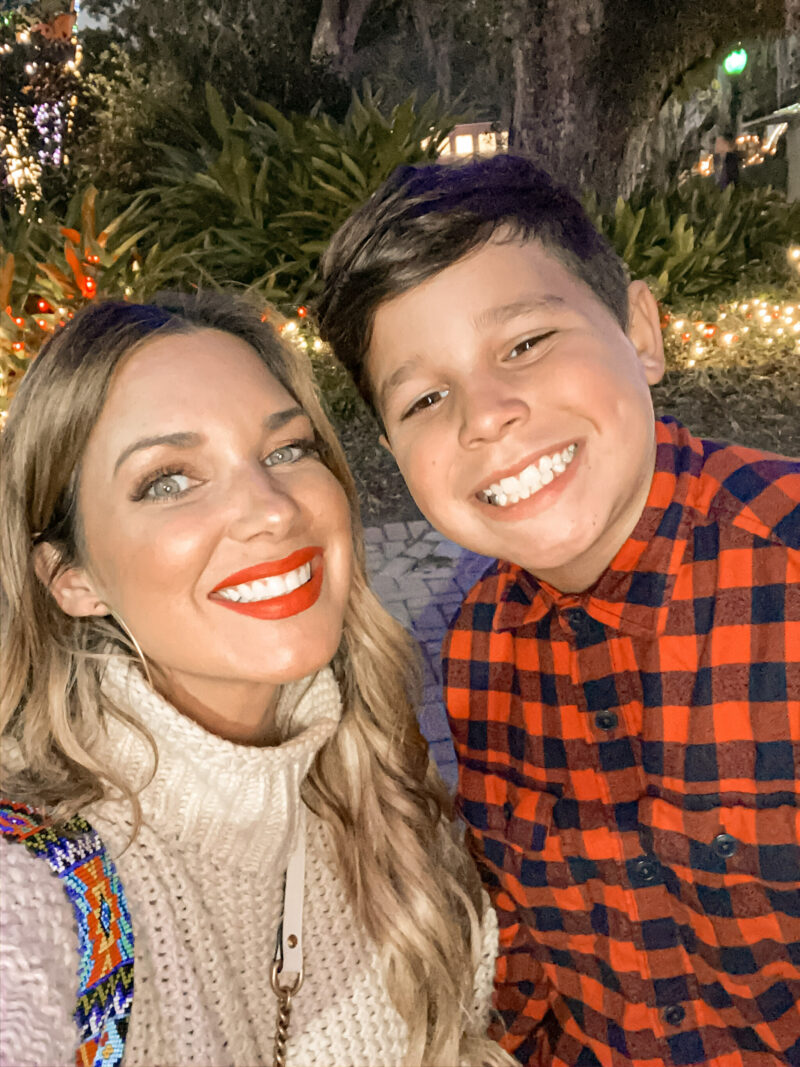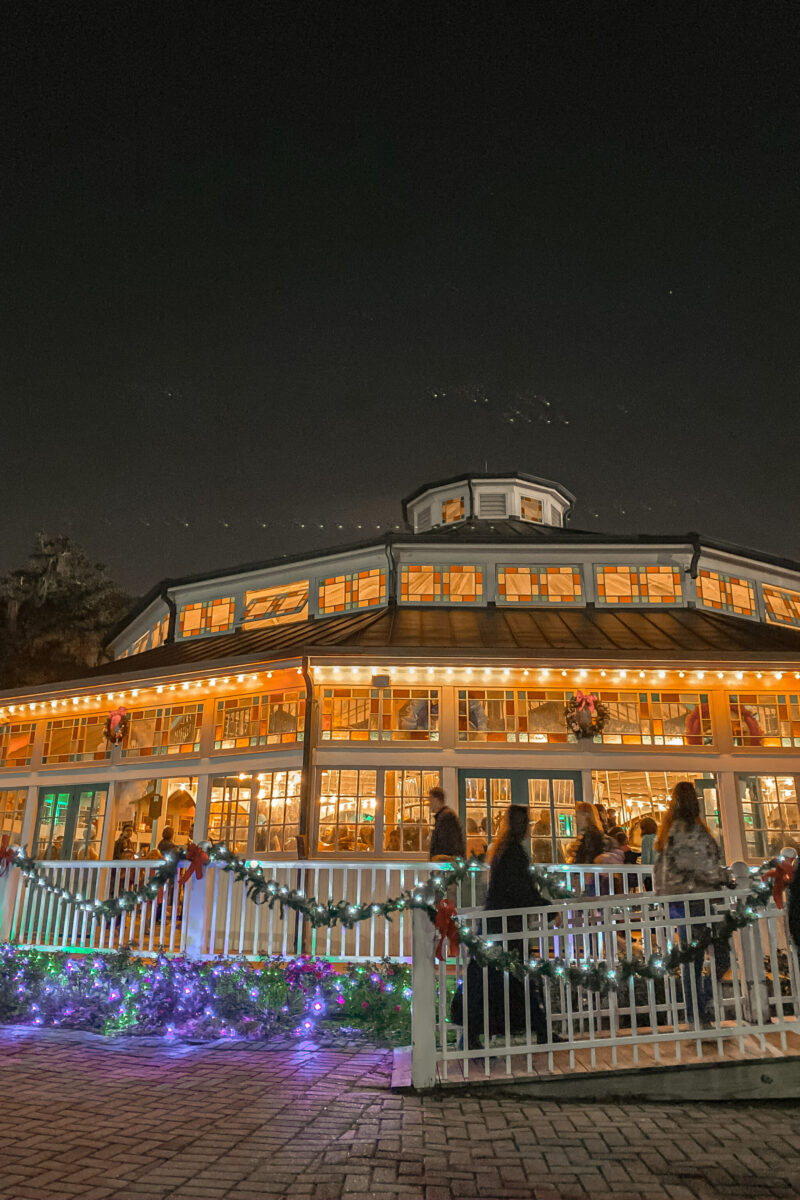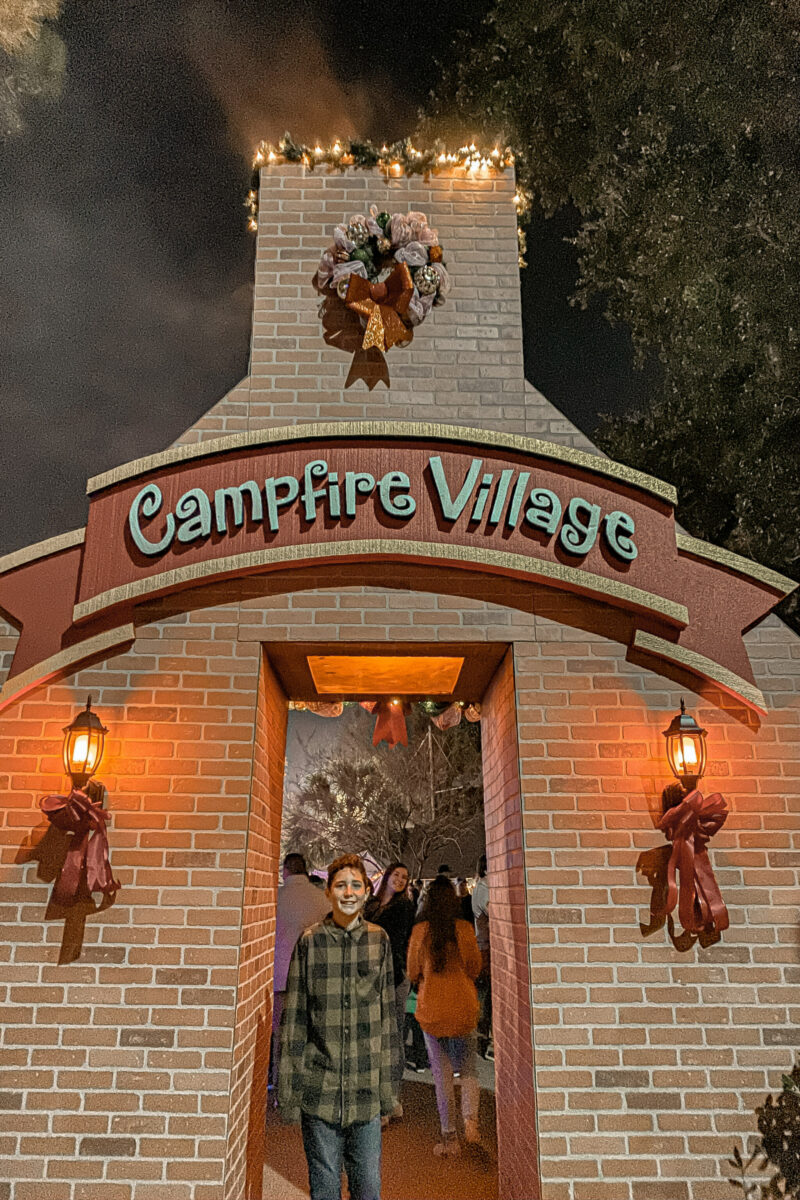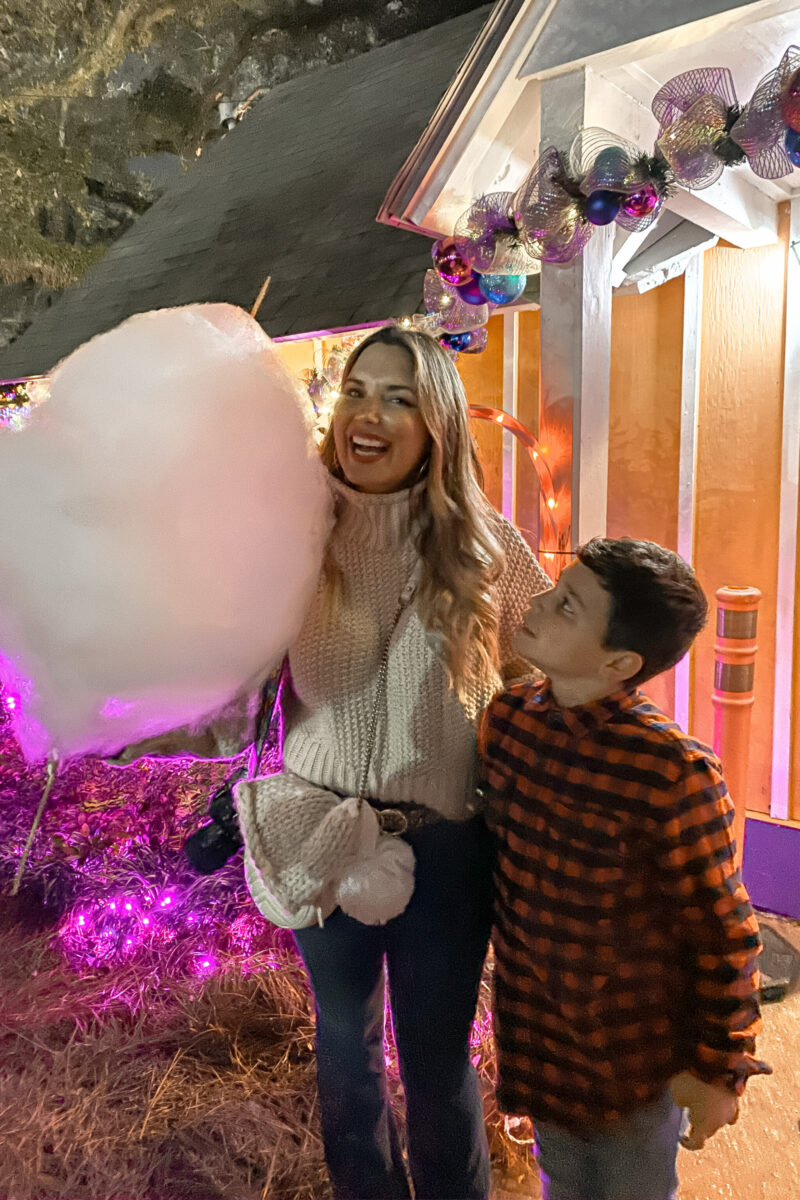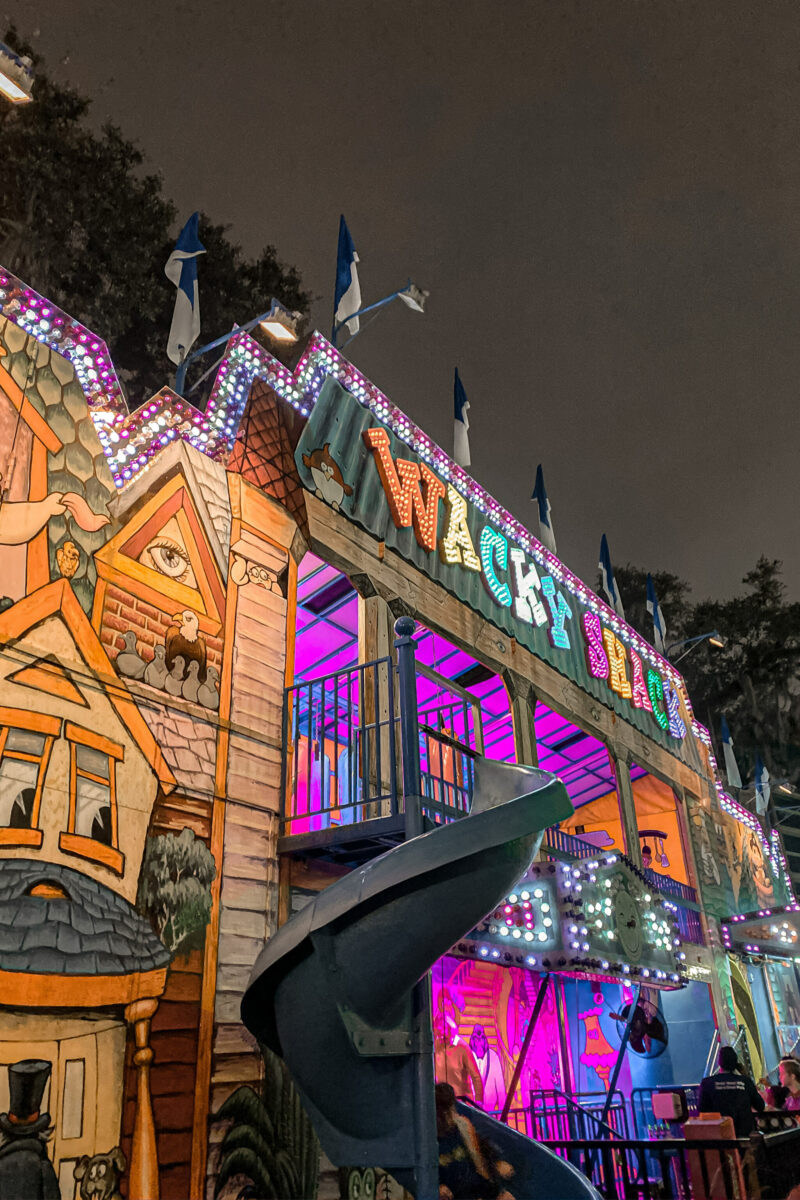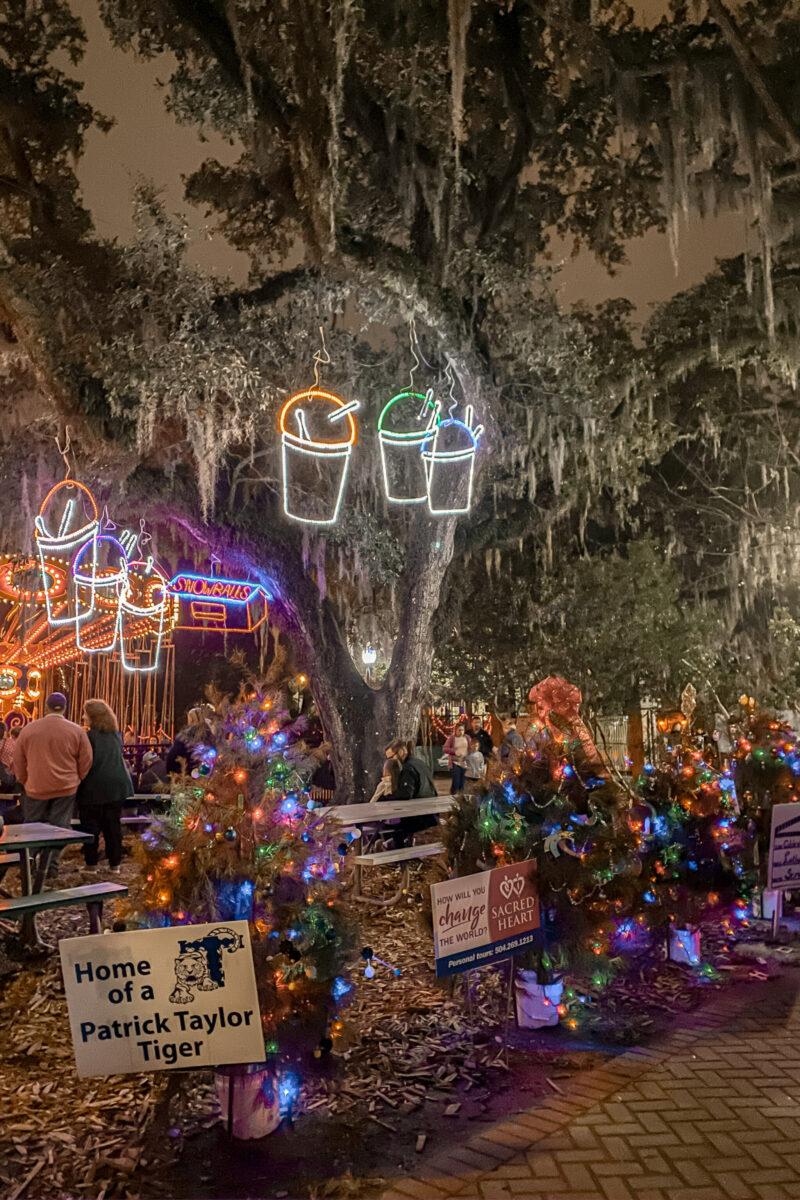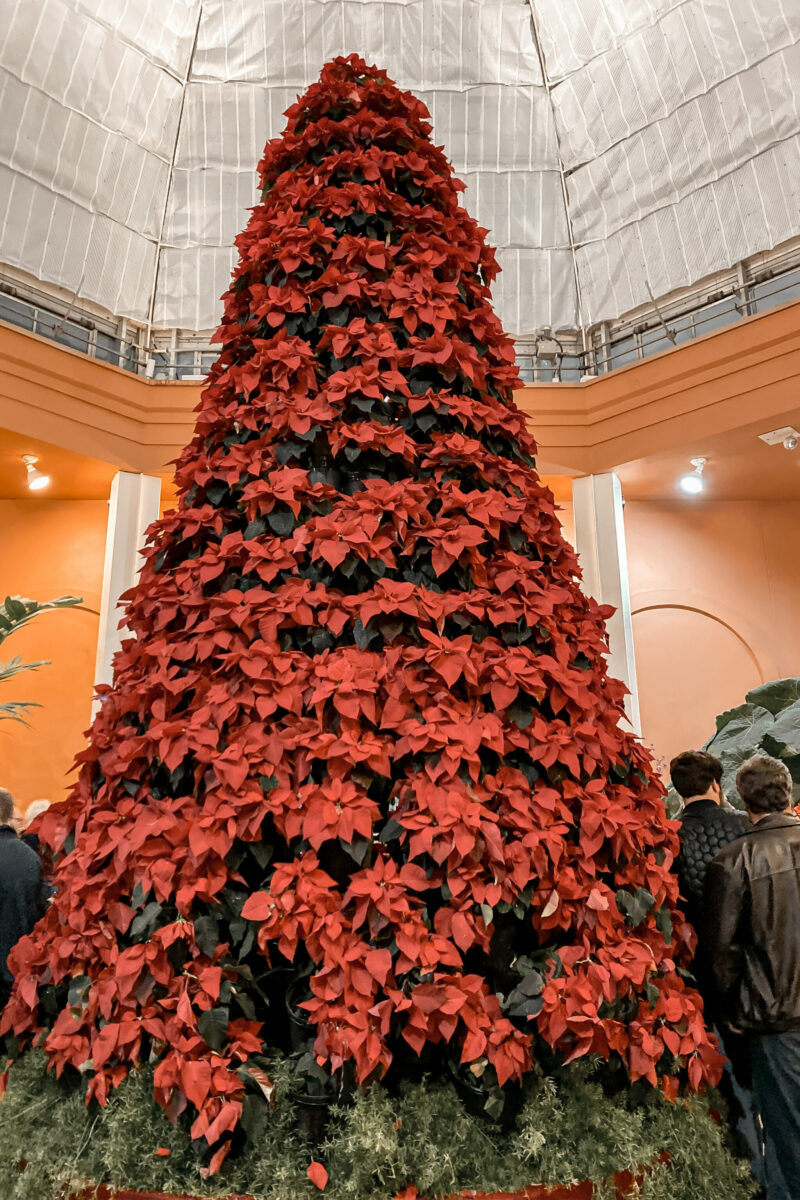 .
Here is the exact address to Celebration in the Oaks: 5 Victory Avenue, New Orleans 70124.
The opening dates for the season is November 29 – January 1. They will be closed on December 24, 31.
Hours are Sunday through Thursday: 6 pm to 10 pm; Friday and Saturday: 5 pm to 11 pm. And, it is open Christmas night 6pm to 9pm with last entry at 8:30pm.
 *Tickets cost is $10/person (Children under 3 and Friends of City Park members: Free)
*Straight to the Gate tickets is $28 which includes Celebration in the Oaks admission, an unlimited amusement ride band, train, and a dedicated entrance through the Storyland gate behind Humpty Dumpty and Little Bo Peep.
*Train Ride is $5; Amusement Park Rides is $4/single ride ticket (excludes train); $18/unlimited ride band (includes train).
.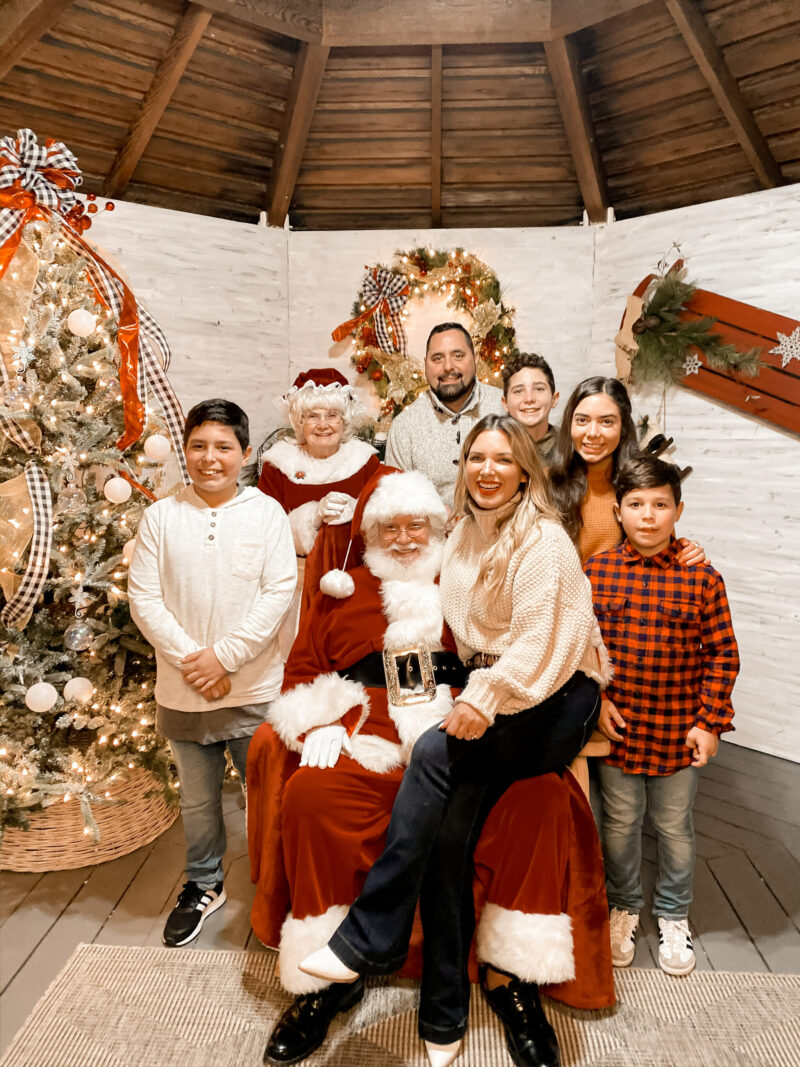 .
For more event details or to purchase Celebration the Oaks or Preview Party tickets, visit CelebrationInTheOaks.com.
.