Quality time with the family away from electronics is always the best time. During the holidays, we like to plan a couple of family activities or getaways to create some fun-filled memories. 
.
When our close friends suggested that we go camping together, we couldn't resist the adventure. And, y'all, I am happy to report that our first camping experience was a success. 
.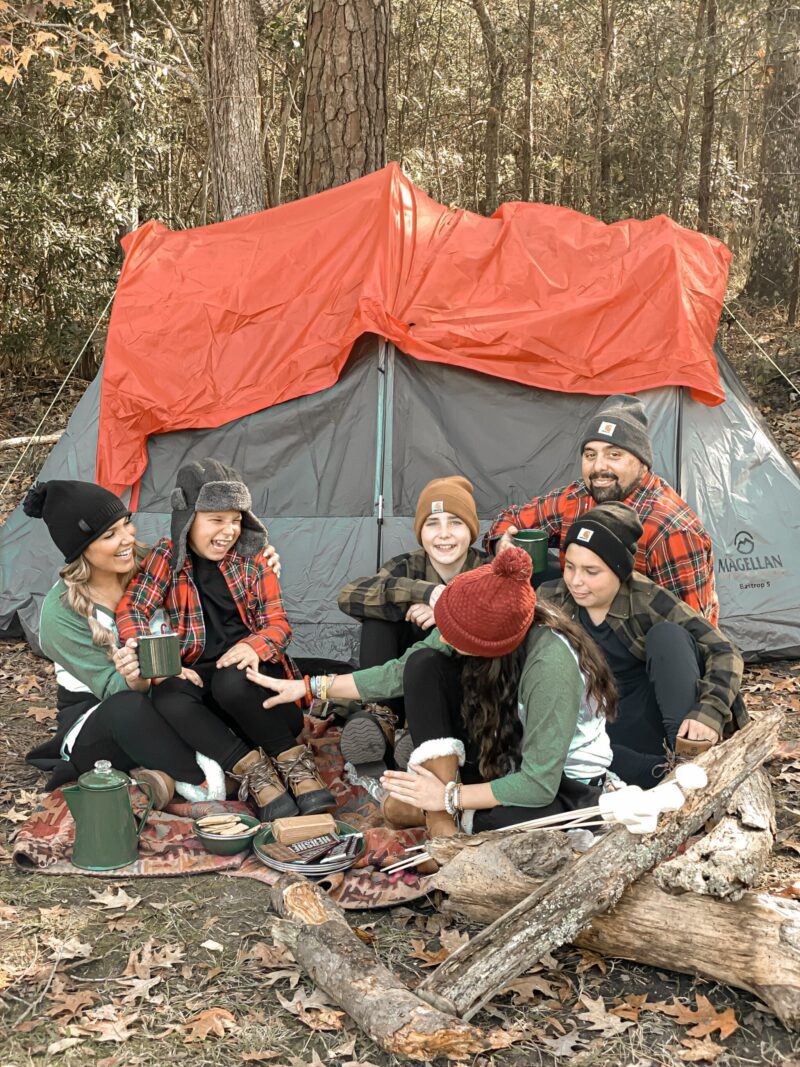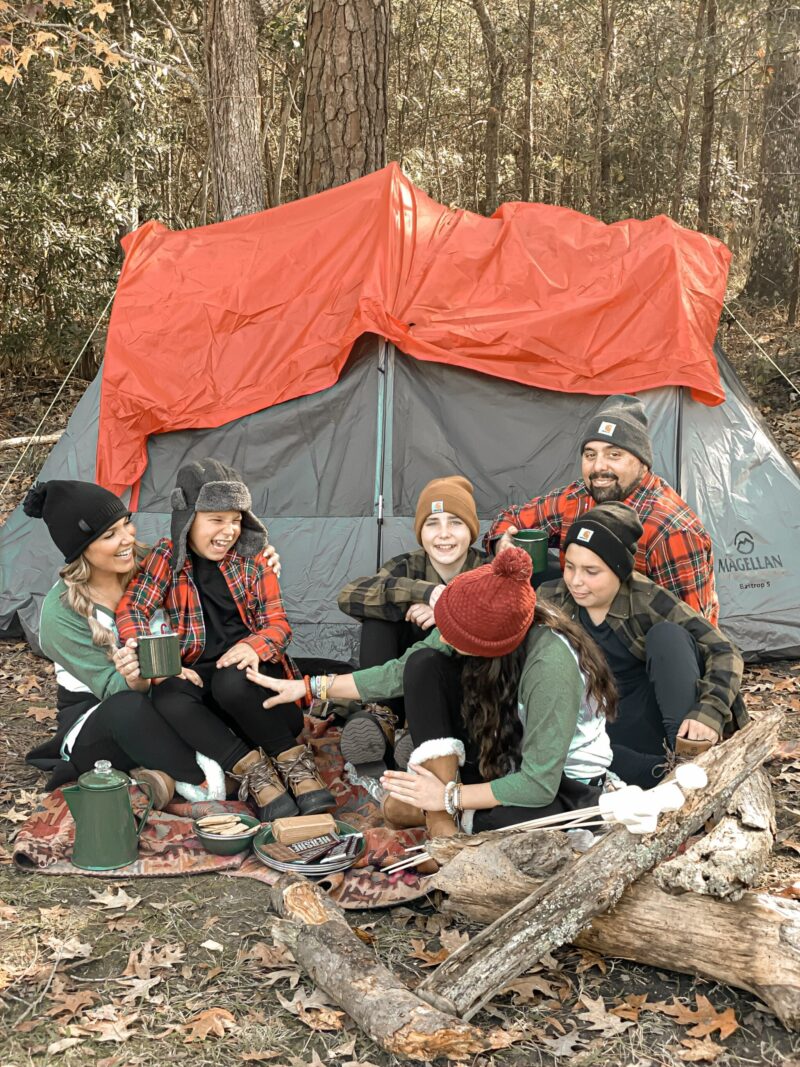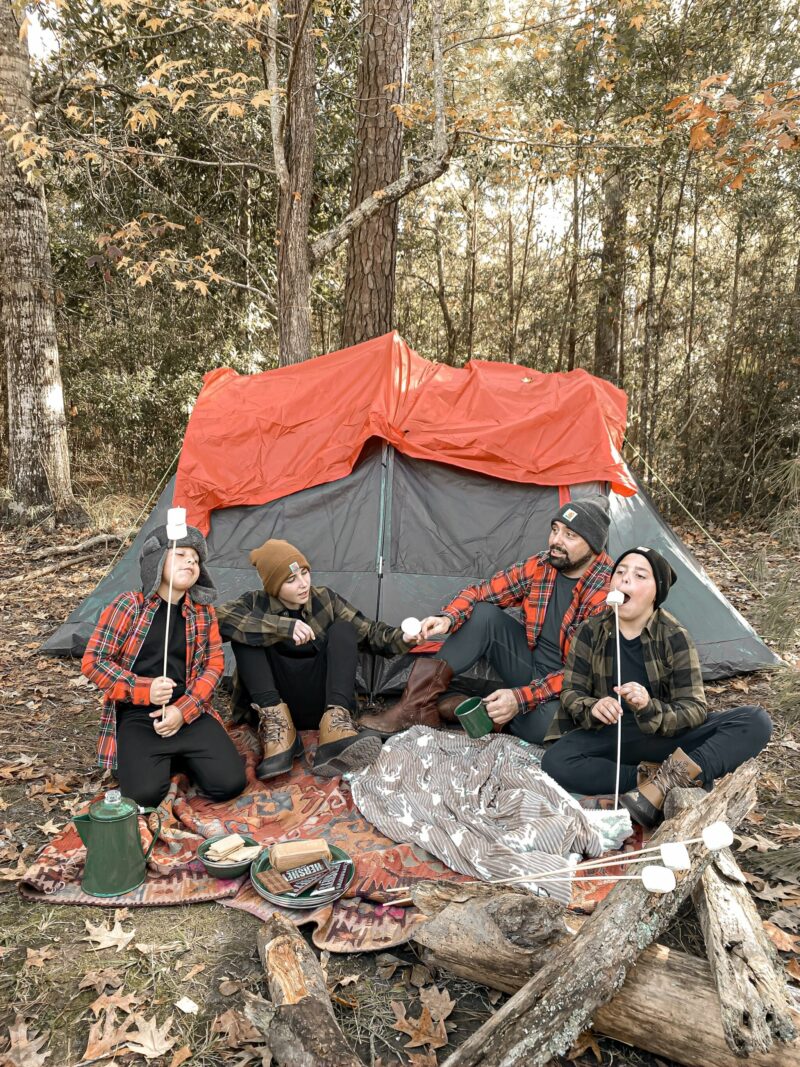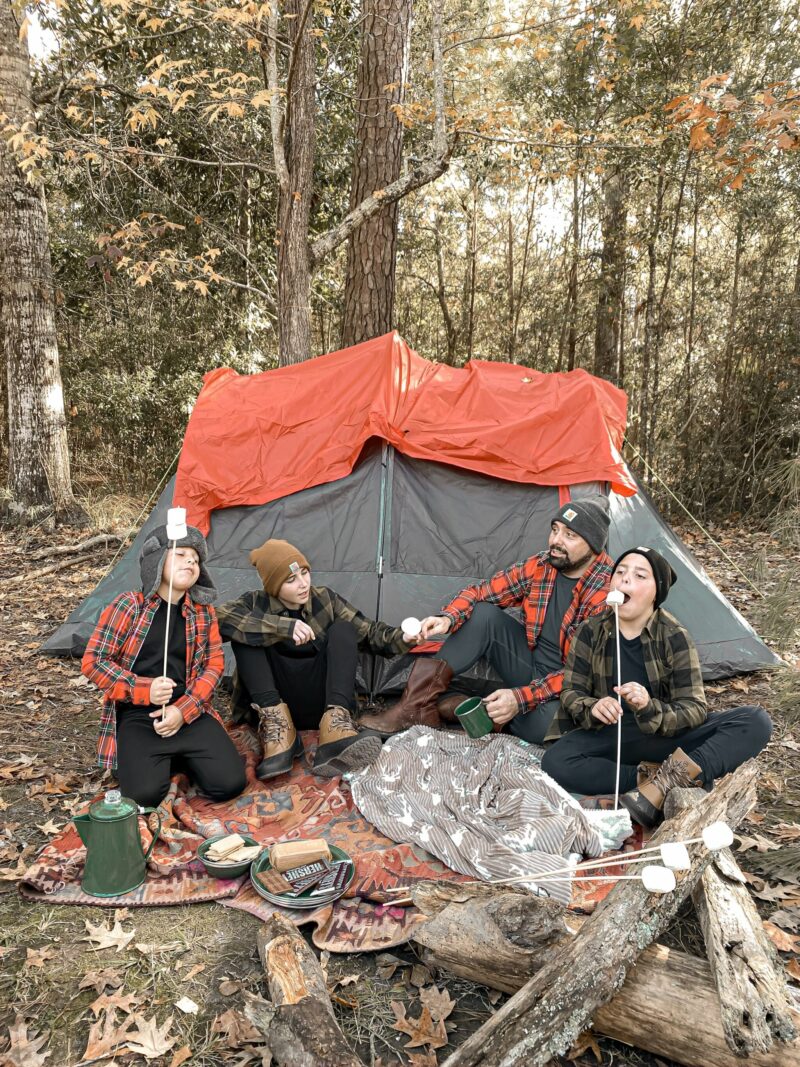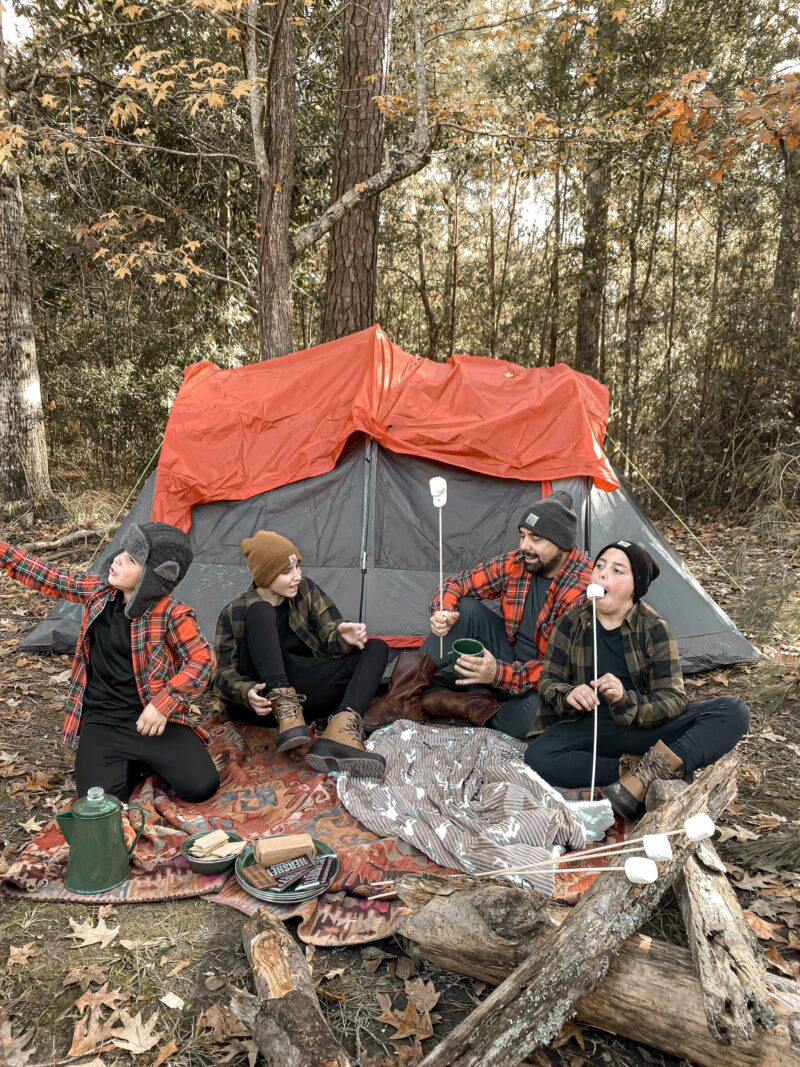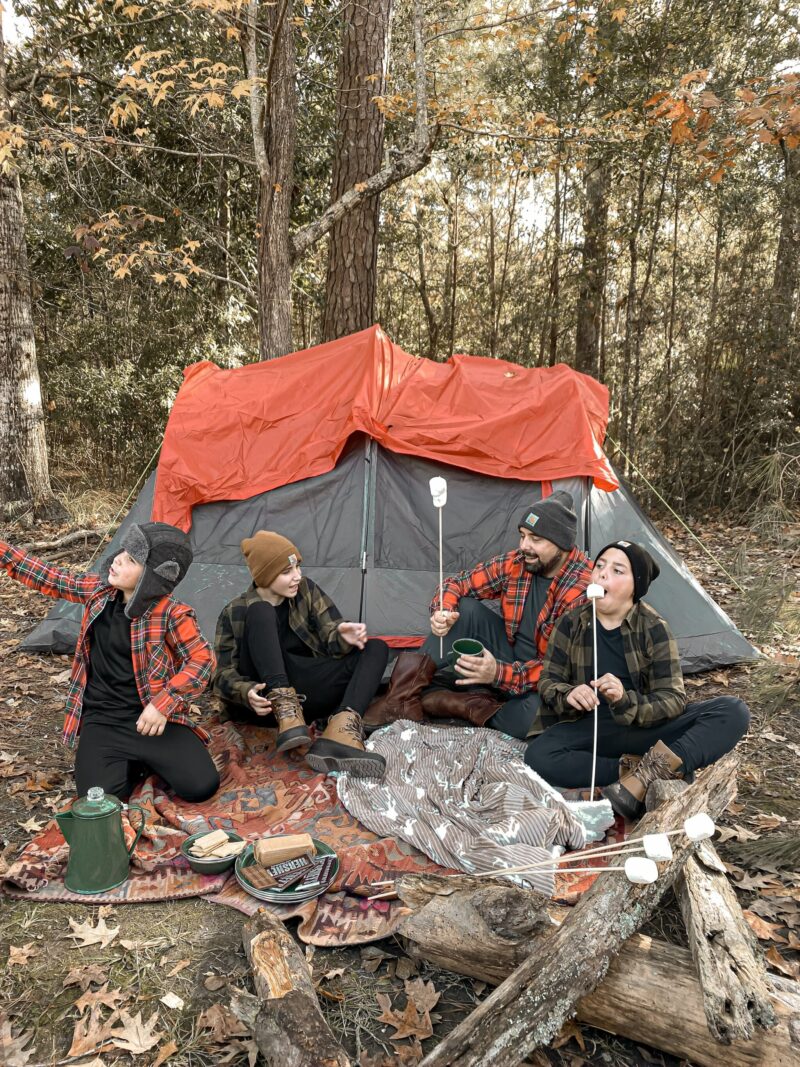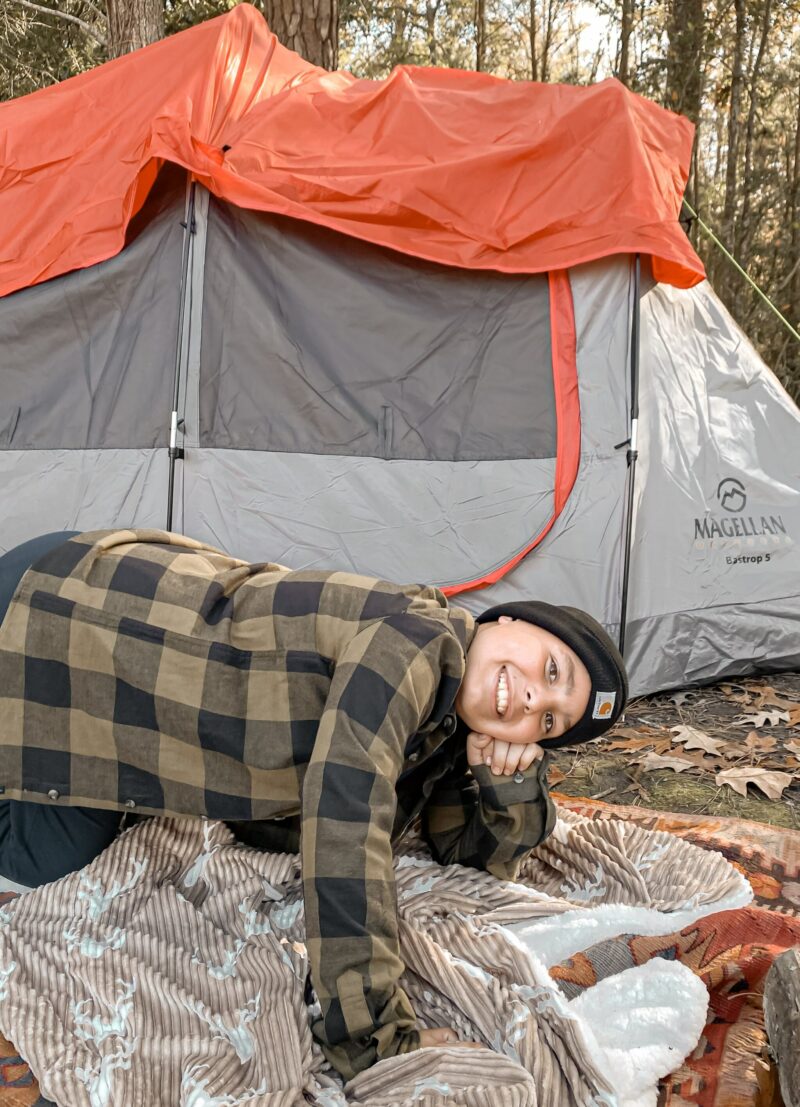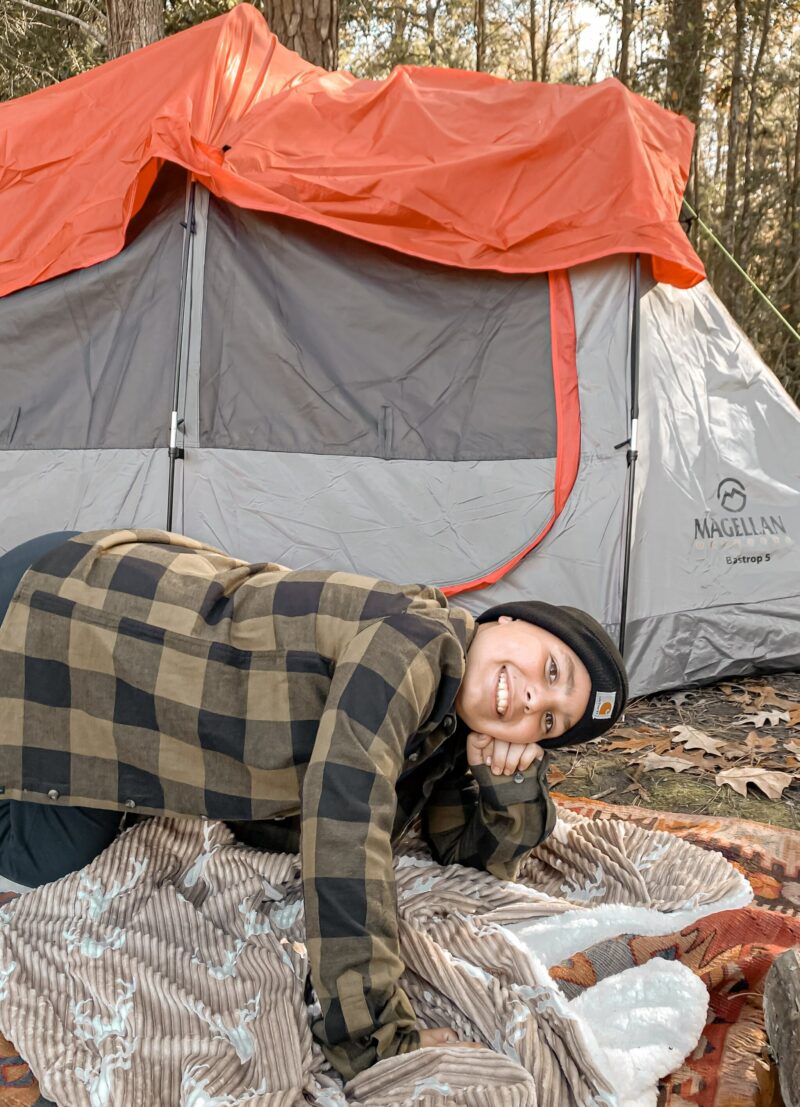 .
How we prepared: 
We made a list of the items needed for our meals— frito pies, hamburgers, hot dogs, bacon, sausage, eggs and pancakes, and s'mores.
 We made sure to pack some pots, disposable paper wear, and roasting sticks. 
And, must-haves on the list is Lysol wipes, dish soap, and a large tub to wash the pots. 
We made a list of kid's items that we needed to pack— bikes, football, baseball, fishing poles, and hammocks.
We made another list of items that we needed for sleeping arrangements— sleeping bags, air mattress, tents, portable heater, pillows, and extra blankets. 
.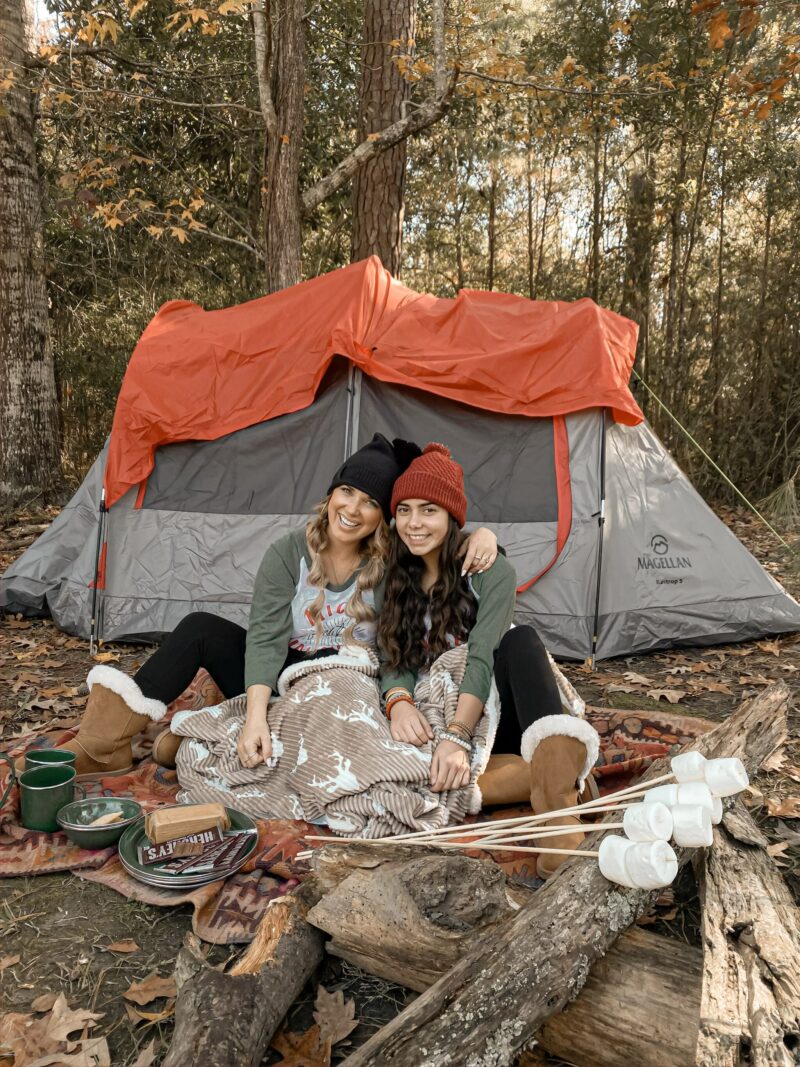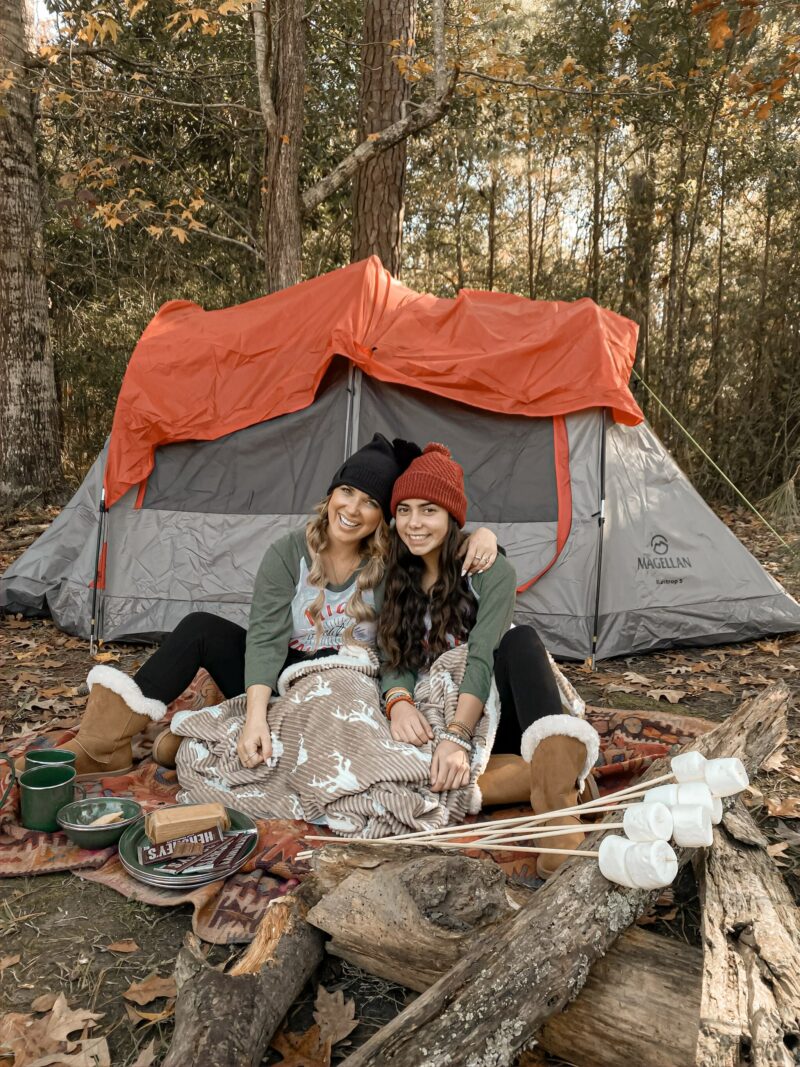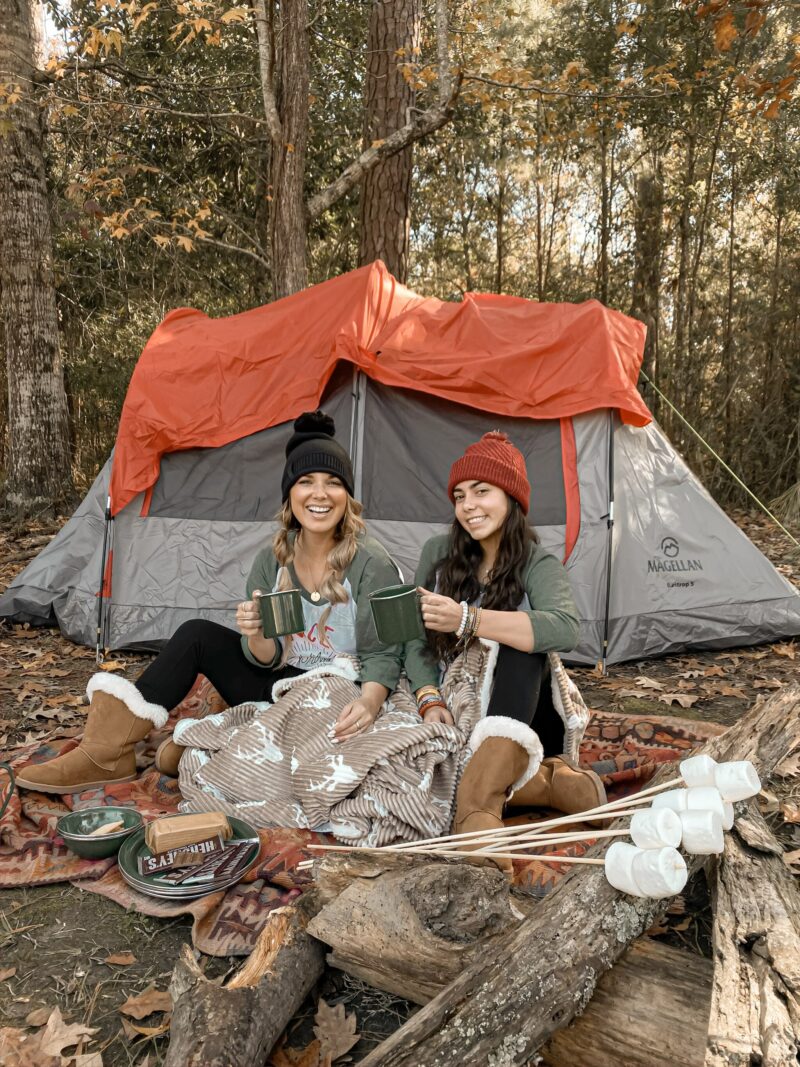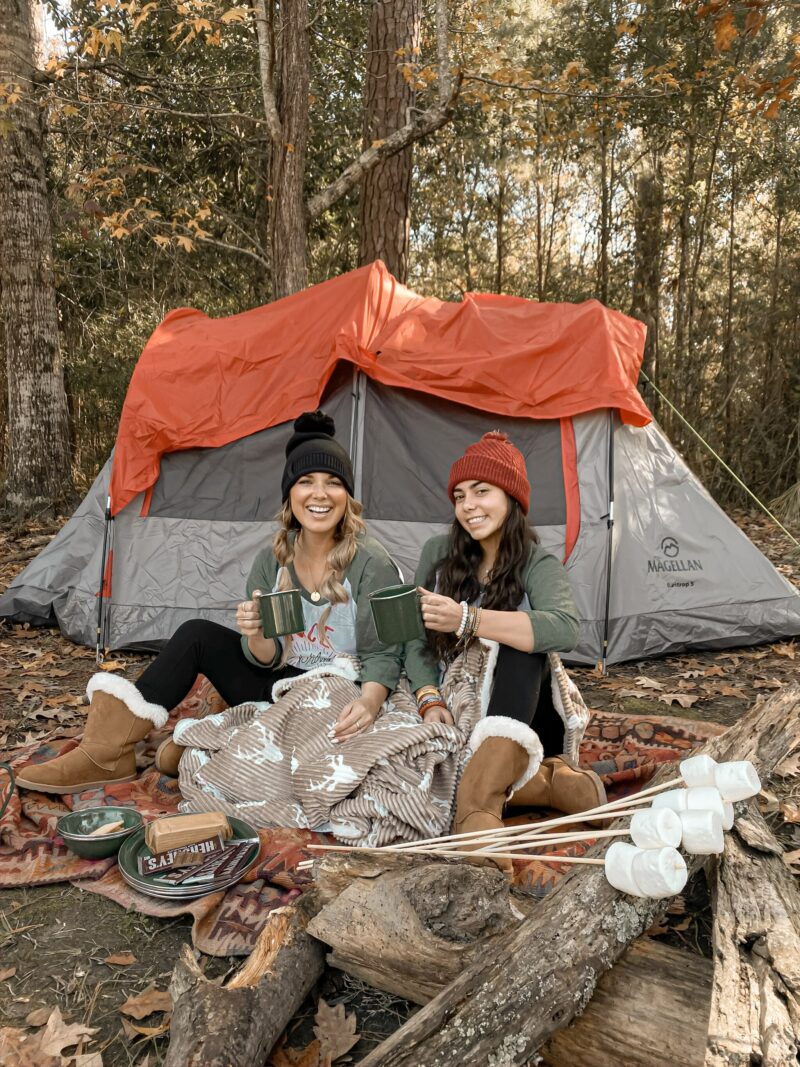 .
Where we shopped: 
To prep for our camping trip, we knew that Academy would have everything that we needed. From the tents to the sleeping bags to the fire logs, Academy had it all for our outdoor adventure.
And, I found the cutest tin mugs and kettle that worked great with our hot chocolate. And, the wood, roasting sticks were under $5 and perfect for the s'mores.
While I was at the store, I had to pick up new boots and beanies for all of us. The boys needed some plaid shirts so I found budget friendly options for them too.  Bella and I found some Christmas t-shirts and black leggings that were perfect for our holiday trip. 
.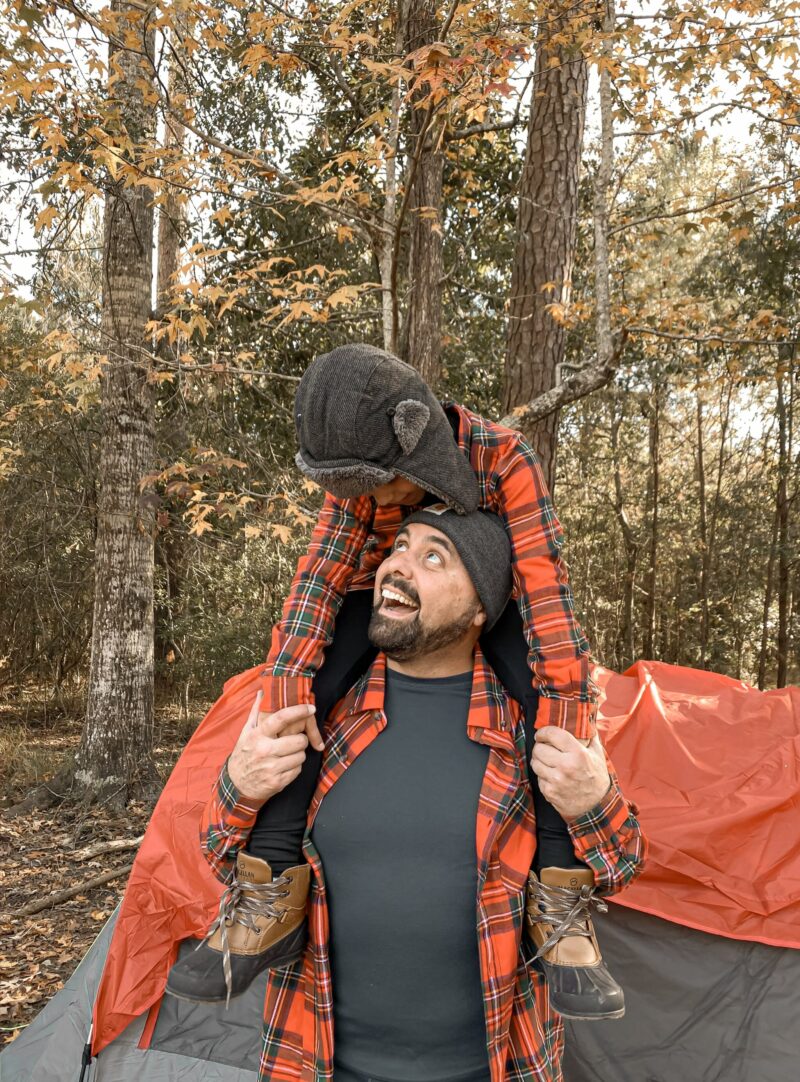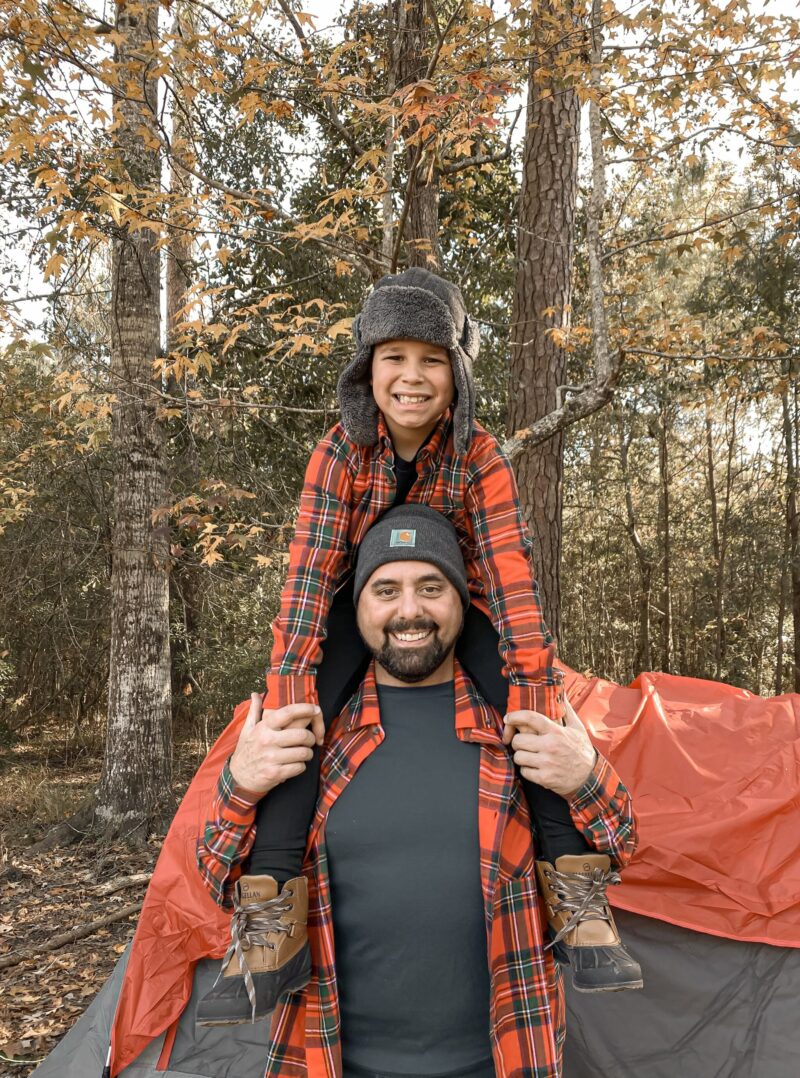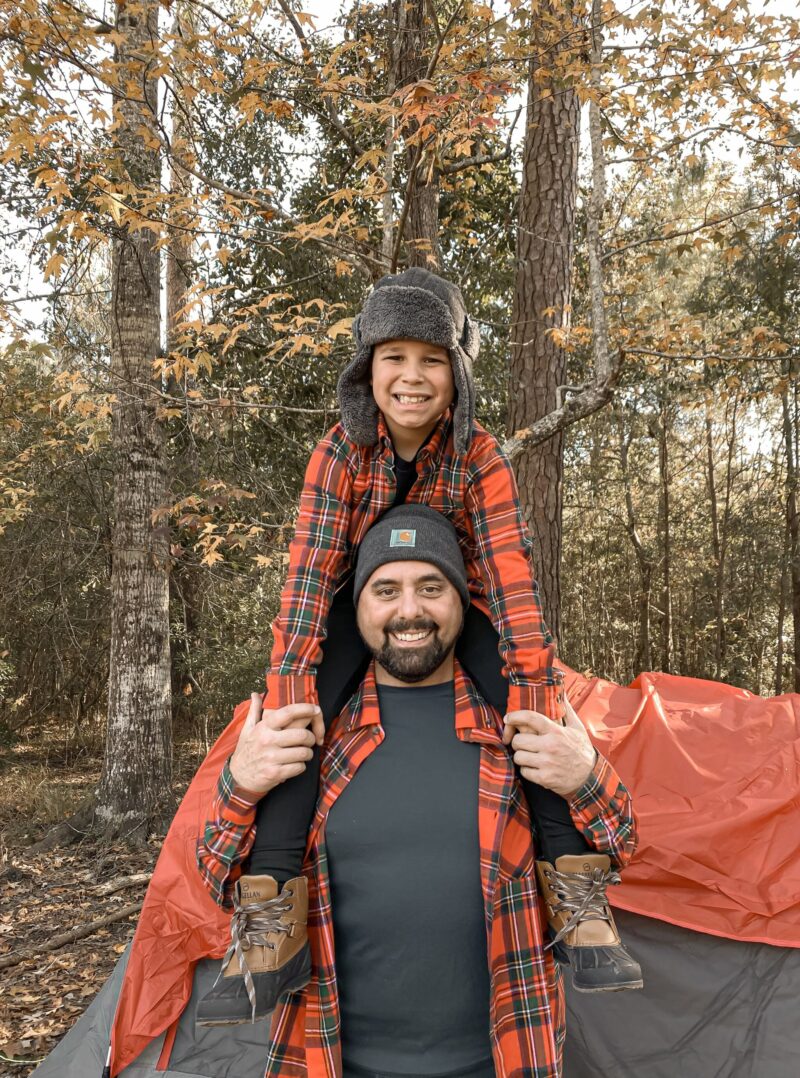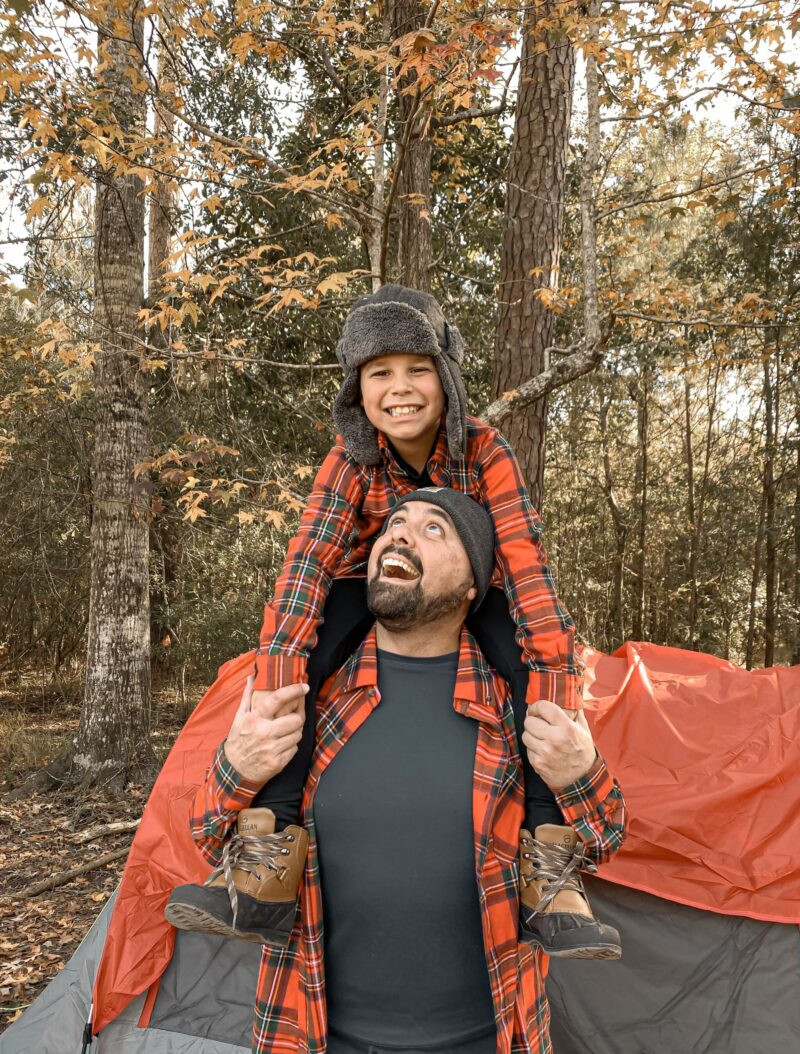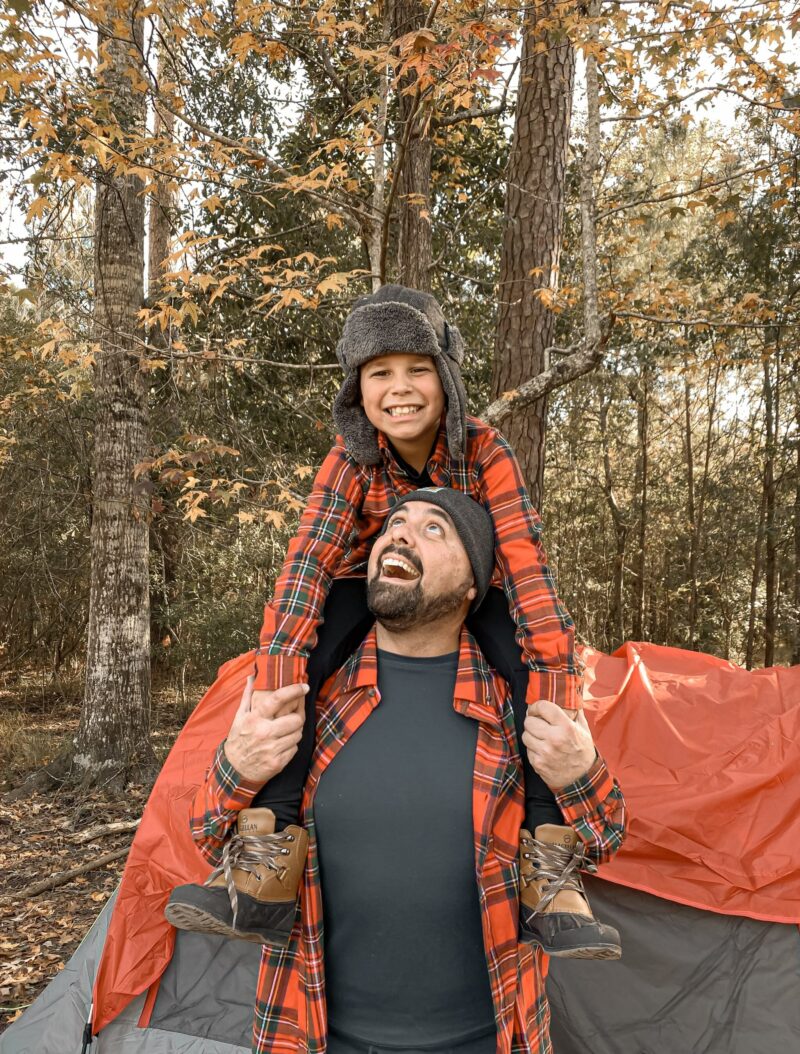 .
What we learned: 
We did learn that we brought too many things, but these were the most important items- the tent, the air mattresses, the sleeping bags, the fire logs, and the ice chest.
But, we can't leave our ice chest outside without supervision. The raccoons broke into it and ate half of our carton of eggs. 
And, we also learned that we need dry wood. The fire was hard to get going because our wood was wet. 
.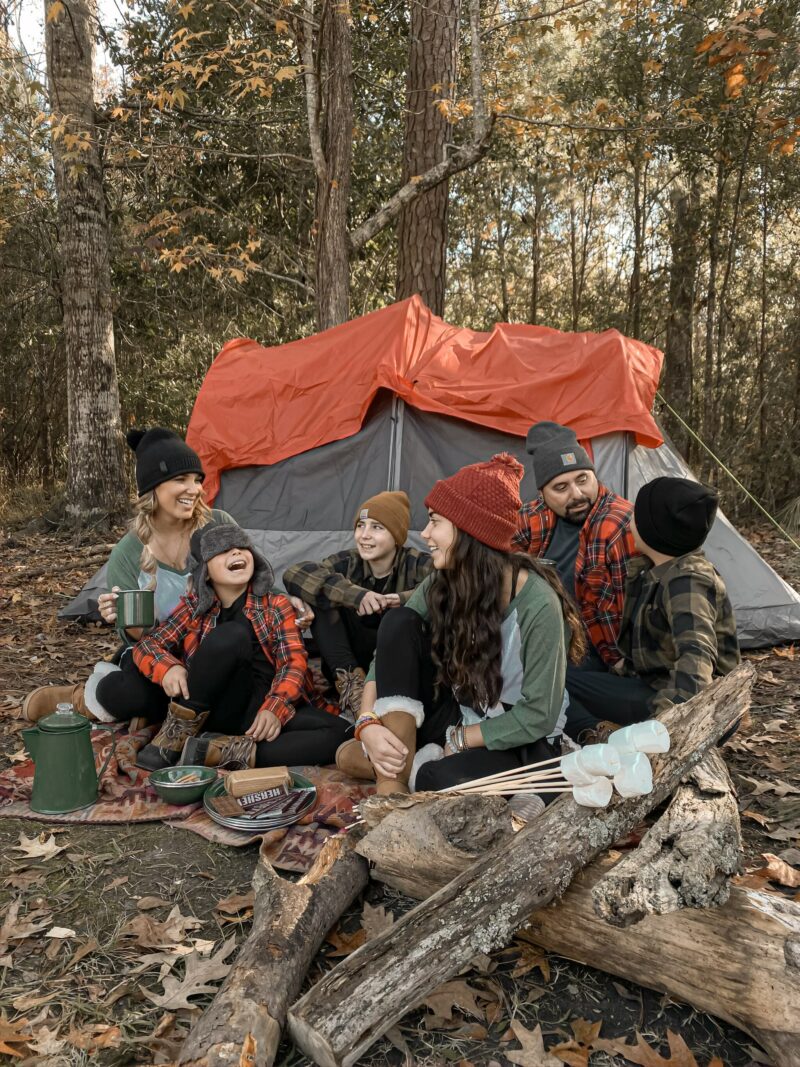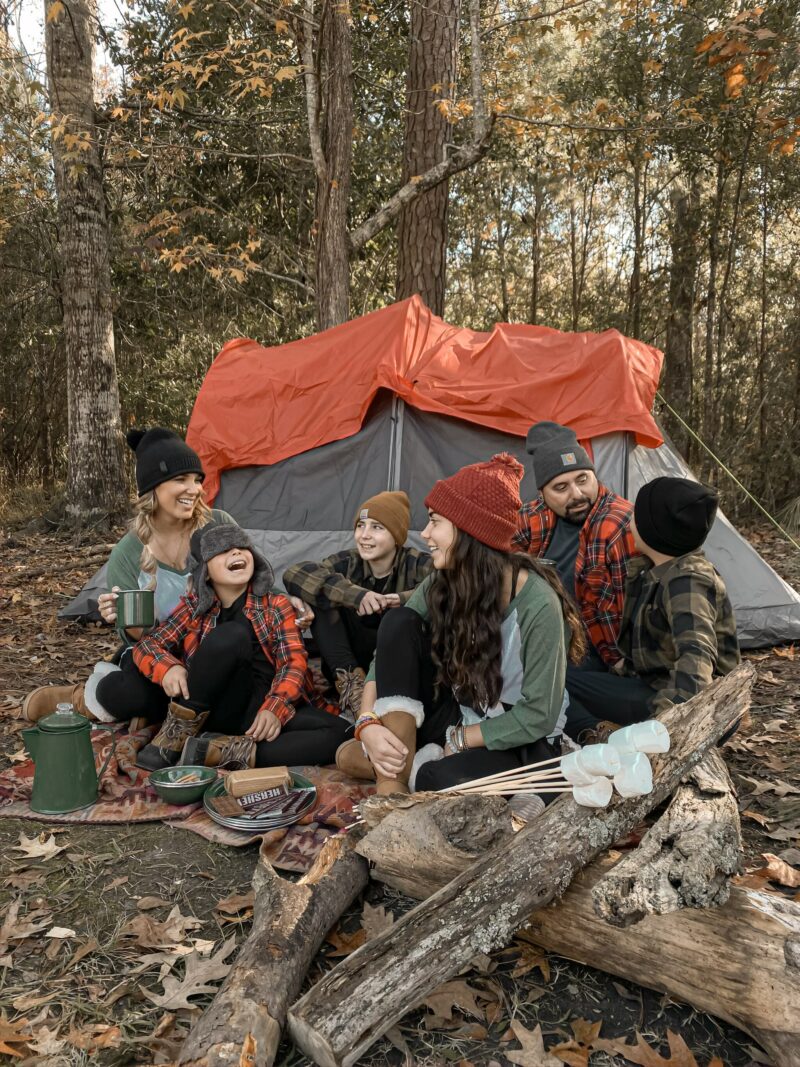 .
We will know next time what to expect, and we will be even more prepared. And, gosh, I can't wait to make more memories with our family. 
.
---
shop the post
---
.



.

.
*Thanks to Academy for sponsoring this post. All thoughts and opinions are my own.